It's hard to put a label on all the beauty that is the Beaver State. After all, there are so many fun things to do in Oregon.
From lush landscapes to a rugged coastline to thick evergreens and barren deserts, volcanoes, and even glaciers, this PNW state offers a varied topography. You'll find the cities and people are just as diverse. Oregonians run the spectrum from cliched tree-hugging liberals of Portlandia to free spirited outdoorsman. What the state and its people have in common though is a shared rare beauty and unique character. Our list of the best things in Oregon cover all the bases.
Here Are Our Picks for the Best Things to Do in Oregon
1. Visit Portland
Keep Portland weird. Explore wide horizons, roam amongst quirky roadside attractions, and dive headfirst into the heart of the city. What once felt like a well-kept secret is now one of the most popular cities in America to visit. The City of Roses has grown up in many ways, from a growing skyline to new restaurants and bars springing up on what seems to be every corner.
In addition to fun, quirky vibes, Portland also offers an abundance of natural beauty. Pristine parks, leafy landscapes, and vibrant blooms. Take a walk by the Willamette River and Mt. Hood stands majestically along the horizon. These days, there is just so much more to love. The coffee, brewery, and foodie scene here is unreal. Make sure you visit Coava Coffee. Visiting Portland should be a must on your list of things to do in Oregon.
2. Take a Tour Around the Willamette Valley & Wine Country
Famous for its plentiful wineries, you'll be sure to fall in love with the Willamette Valley and Wine Country. You could easily spend several days exploring the beautiful countryside here and still not be able to get enough of it. Just nearby, you will also find an amazing state park filled with jaw-dropping waterfalls at what feels like every turn.
Every now and then, stop to take in the sights and stretch your legs. If you don't take at least ten pit stops along the way, is it even a road trip? The liberal and dynamic city of Eugene is also just around the bend, full of energetic college kids, scenic riverside parks, and fine restaurants. Add visiting Williamette to your list of things to do in Oregon.
3. Crater Lake
Vibrant blue waters in south-central Oregon are calling your name. Gaze upon Crater Lake framed by mountain peaks like a blue mirror, and you'll swear you've never seen anything more beautiful in your lifetime. This is the place of postcards, spectacular photos, and show-stealing panoramas. As Oregon's only national park, and the USA's deepest lake, it brings in travelers from all around the world.
The popular south-end entrance is open year-round, providing quick and easy access to Rim Village and Mazama Village. In the winter, put some chains on your car and trek out to see the lake's rim. The trees and ground are covered in a thick white blanket of snow, transforming the entire scene into a snowglobe-like wonderland. From the summer to late October, the north entrance is open to visitors as well.
Make sure to top up your tank before you come to explore. You'll find reasonably-priced gas at the surrounding stations at Mazama Village, Diamond Lake, Prospect, and Fort Klamath. Even in the summertime it's a bit chilly, so make sure to layer and load up on some hot coffee too. Of all the things to do in Oregon, seeing Crater Lake should be one of the top.
4. Spend a PNW Beach Day at Depoe Bay, Oregon
If you're searching for some last minute cheap beach vacations, this is the place to be. Airline prices are great this time of year. Dig your toes into the sand of Depoe Bay, Oregon and get close with marine life. During the summer months, gray whales migrate in droves and set up their homes along the shores of the bay. At the docks, you can also spot sea lions and seals basking in their share of the warmth. If you're anything like us, a little animal therapy is all you need to get away from it all.
5. Roam Around the Quirky City of Bend, Oregon
Of all the things to do in Oregon, you should add "see Bend" to your list. The climate and topography make it such a unique city. While it's technically part of Oregon's high desert, there are also roaring rivers winding throughout its landscape. Stranger yet, it's nestled between forests and a mass of volcanic scree. Here, there's something for just about everybody.
Whether you ski, snowboard, hike, or bar hop, you'll love this city. If you do all of the above, this is your nirvana. Besides all the epic and vastly underrated breweries, another aspect of what makes Bend so special is the hidden paths to insane mountain and river views. Sign us up.
6. Visit Cannon Beach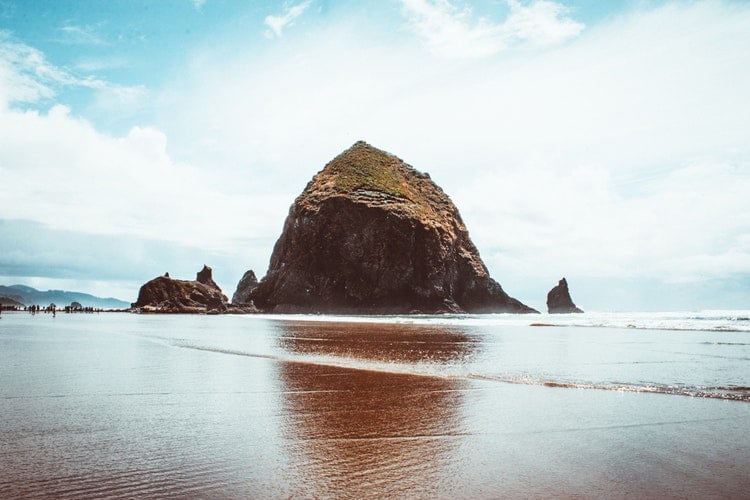 Start off your Oregon beach tour with the most famous spot of sand, Cannon Beach. This iconic slice of the Oregon coast is home to Haystack Rock, which draws in a lot of visitors. Standing 235 feet high, the gorgeous rock juts up into the sky. Visitors love exploring at low tide. Not only will you be able to see more of the rock but you can also explore tide pools. Keep your eyes open for some crabs, small fish, and anemone. Cannon Beach is a must on any traveler's list of things to do in Oregon.
7. Go Off Roading in the Oregon Dunes Day Use Area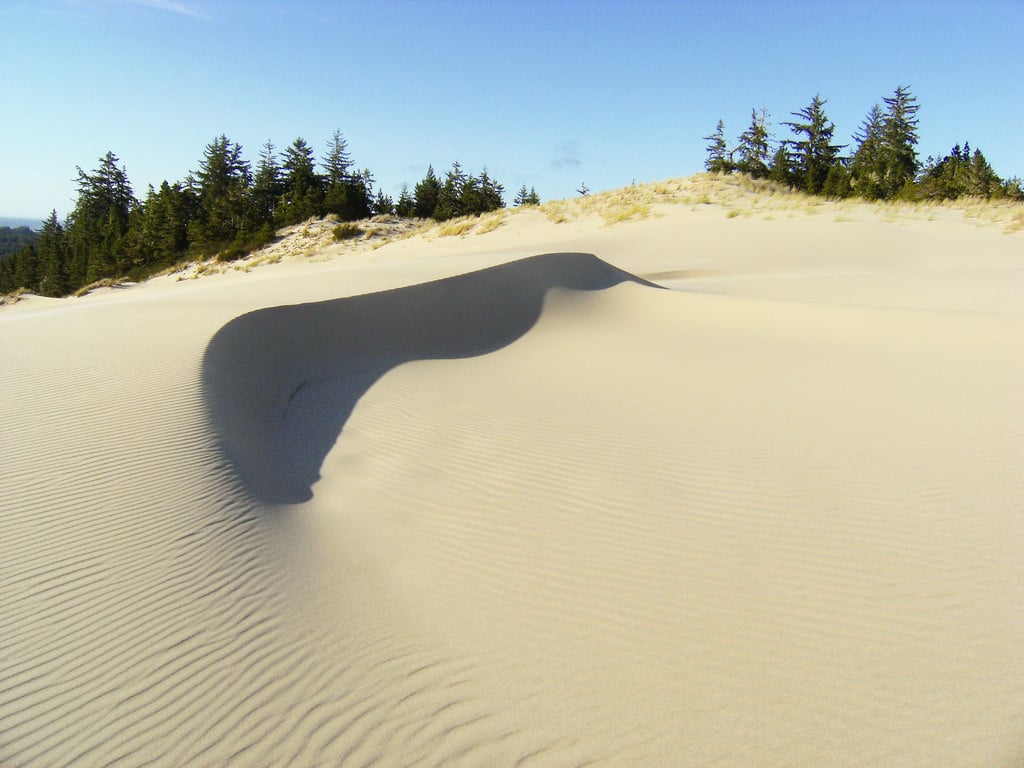 Among the many things to do in Oregon, this has to easily be one of our favorites. The Oregon Dunes Day Use area offers the best playground for adults. With more than 40 miles of sandy coast to drive, the off-roading opportunities here are some of the bets in the country. So needless to say, if you have a quad, dirt bike, sand board, or dune buggy, take it out. This gem has quickly climbed to the top of our list of the best Oregon beaches.
With all of this open space, the Dunes also offer great opportunities of hiking, kayaking, fishing, horseback riding, and plenty of other activities. Want to know the best part? You can get access for just $5. So shift your gears into explore mode and fuel up your vehicles of choice. After you're done with a day of exploring, the town is just a few miles away.
If you're going to be near Florence, Oregon, we highly recommend staying at the Bridgewater Fish House and Zebra Bar. Rated as the best bar in the area, it's a great place to grab some drinks with friends during happy hour. The seafood options are pretty good too if you're in the mood for a bite. In the event that you're looking for a smaller spot with a more mellow crowd, the Maple Street Grille is a good spot to bring the family. They're best known for their delicious American and Romanian fusion menu.
8. Check Out the Bit House Saloon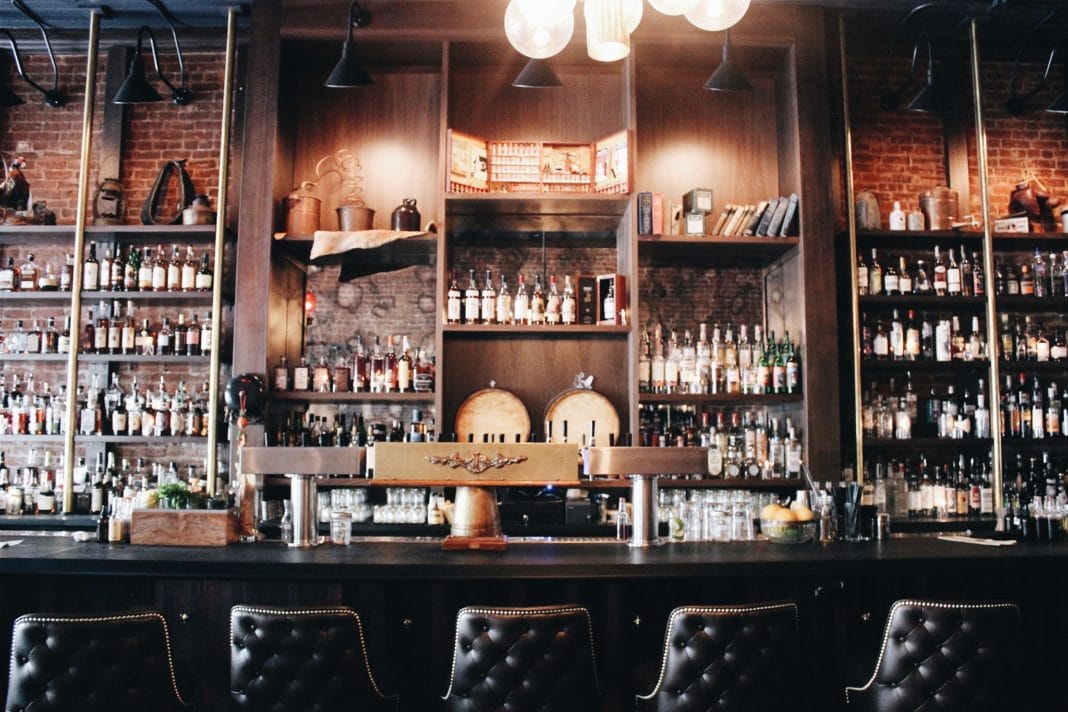 Credit: Bit House / Facebook
So, let's backtrack to Portland a little bit. While you're there scoping out the best restaurants and bars, don't forget about the Bit House Saloon. This remains one of the most ideal places to grab a drink with friends. As one of Portland's most popular bars, it is always filled with happy locals and travelers, bonding over a love of an IPA. The energy here is high and a buzzing atmosphere set it apart from other locations.
Choose from a number of unique cocktails. Signature drinks like the Dirty Bird (made from tequila and peach pepper jelly) are sure to make your mouth water for more. Whether you're a sugar-loving drinker or prefer something more classic, the bar has got you covered. If you're not in a cocktail kind of mood, try out one of the bar's whiskeys. They've also got a great food menu too, so you can mix and match drinks and bites.
9. Explore Floras Lake State Park & Beach
The most secluded beach, Floras Lake State Park is a true jewel. Separated from the ocean by only a small dune, you'll truly have the best of both worlds here. Just a heads up though… It is a little out of the way. Here, you'll find gorgeous, untouched sandstone, rare flora, and fauna. We love that there is no day use fee. It gets even better – camping is entirely free too. Follow the park's directions and enjoy a night on the beach all to yourself. If you're looking to take a little detour and escape, this is just the place to be.
Floras Lake State Park and Beach also has some great hiking trails. Blacklock point offers stunning views for only a 1.5 mile trek. At the summit, you will get the best views of the untouched Oregon coastline. Dotted with wildflowers, succulents, and wildlife, this place is a pristine paradise. If you're looking to spend a longer time camping, you can also check out the county campground on the north end of the park. Exploring Floras Lake State Park is one of the best things to do in Oregon.
10. Spend A Relaxing Evening at Cobble Beach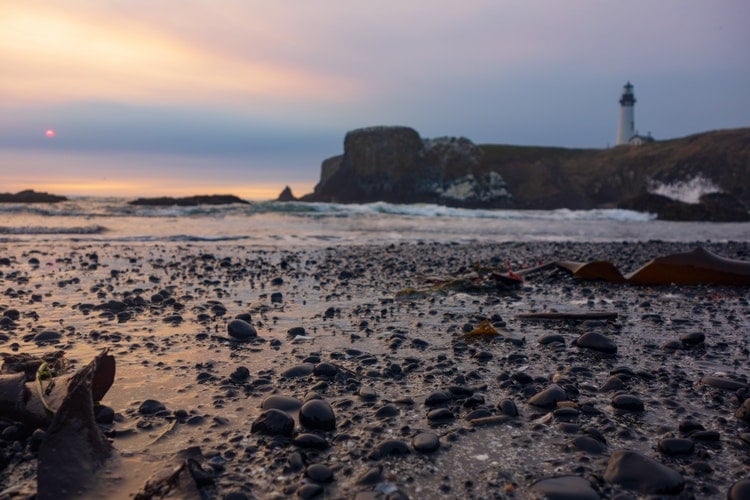 A favorite of history and nature lovers, Cobble Beach offers an outstanding natural area. Unique wildlife are teeming throughout the land. From the sand, you can enjoy a picturesque view of the state's tallest lighthouse, Yaquina, alerting ships since 1872. While you're enjoying the views, keep your eyes open for some harbor seals, lion seals, and gray whale that migrate here. Here's another plus. While the beach and lighthouse draw visitors, the collection fee is small. Pay seven dollars for your fee. We guarantee that the memories will be more than worth it.
Go Check off the Best Things to Do in Oregon from Your Bucket List
With still several weeks of summer left, you can get a lot of fun in under your belt. For the adventurous traveler, there are plenty of things to do in Oregon. From beautiful natural landscapes to quirky modern cities, the Beaver State has plenty of attractions to keep you entertained and amazed along the way. Which place on our list would you like to see the most? Let us know in the comment section below.
Common Questions
Are you looking for more vacation inspiration in or around the Pacific Northwest? Check out these articles:
Questions and Comments
Do you have any questions or comments for us? If so, feel free to leave us a message below. We will be sure to get back with you soon.
Related Article: 18 Best Things to do in Portland, Oregon