Welcome to a city of iconic views and even better cups of joe. We're here to help you find the best coffee in Seattle.
Skip the mega-chains and find the small java shops that have made a name for themselves and brew the best stuff. Some of the best shops are hidden. But don't worry, we'll help you find the best coffee in Seattle.
Welcome to the Rainy City, a bustling and vibrant metropolitan hub. Just blink and the city's already changed. The skyline is growing ever-taller with investors from some of the world's top companies – including Microsoft and Amazon calling Seattle home. The city is ephemeral and so is the culture, pushing the envelope, embracing new trends with open arms, and plotting towards the future. If you're planning a trip to the Pacific Northwest any time soon, we've done some research and scoped out the best coffee in Seattle for you.
1. Elm Coffee Roasters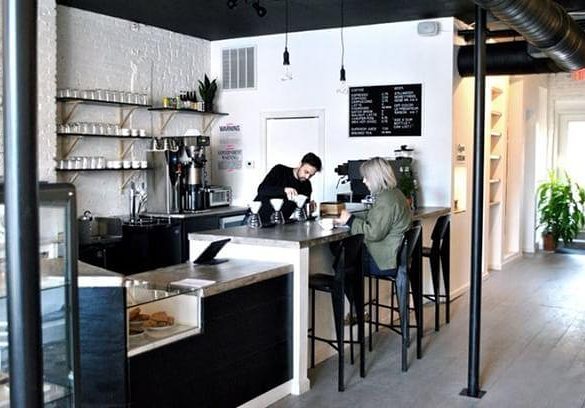 Credit: Elm Coffee Roasters / Facebook
Head on over to one of the trendiest spots in the city, Pioneer Square. Blonde wood and large windows frame a chic, open space with lots of natural light. Besides its pleasing decor and friendly service, Elm is a favorite place of locals to get their warm daily dose of caffeine. The espresso is a favorite here and we've got to say, the perfectly pulled shots pair well with a pastry from nearby London Plane.
2. Fremont Coffee Company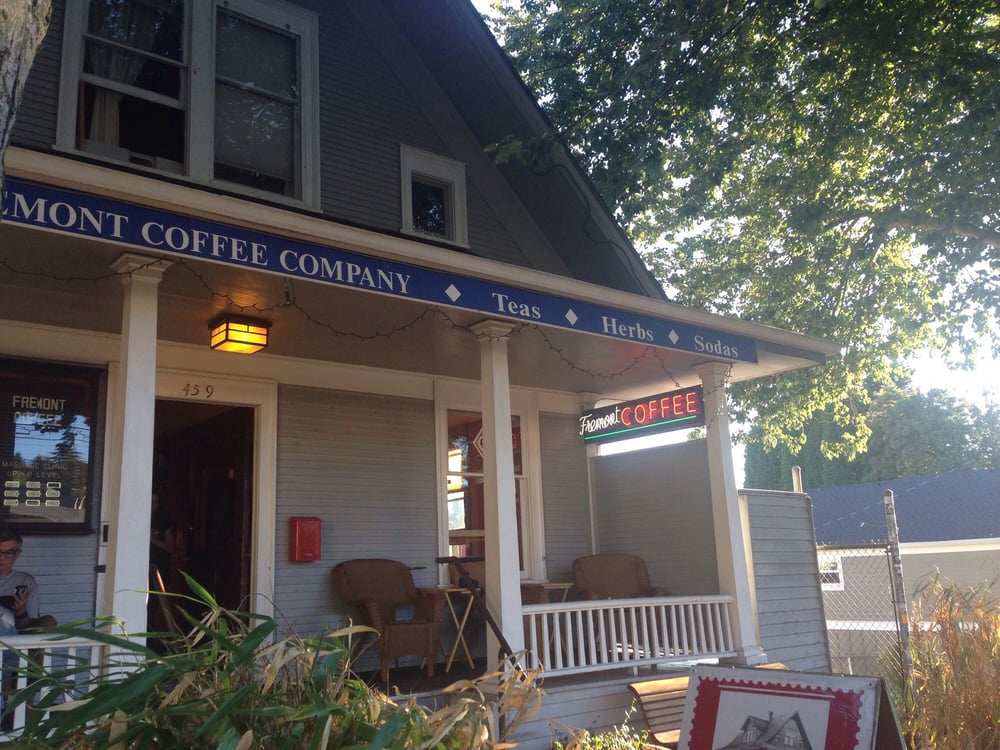 Experience all the wonderful quirks of local Fremont culture. This suburb feels more like a city within a city. As soon as you drive past the Fremont Troll, you'll see it. The locals have a unique charm and a passion for abstract art. Fremont Coffee Company is no different. This is one of the finest artisan-roasted coffee shops in the city.
Even better? They specialize in fair trade goods and organic ingredients. There is nothing we love more than knowing our products have been ethically sourced. This very well could be the best coffee in Seattle.
Besides their amazing cups of joe, this is one of the favorite spots among locals to catch up with friends. It has been a second home to visitors since the doors opened in 2003. While they do offer free WiFi (for those remote workers, college students, and freelancers), they also offer a way to unplug and connect with the community.
Art shows featuring new creatives are featured every month. This is an amazing place to be with wonderful people. They're proud of every bean they roast and bring their passion for coffee to every cup they pour.
3. Zoka Coffee Roaster & Tea Company
Credit: Yelp
Okay, so this one is technically in Kirkland, not Seattle. But it's a short drive. This low-key cafe serves small-batch coffees and bakery items in a lofty space. One of our favorite things about Zoka is the long, hand-crafted communal wooden tables you sit at. Coming from a Washington local, they have some of the best coffee in Seattle.
This is a favorite go-to spot after work or school to grab a bite and a delicious cup of coffee. We recommend trying something a little bit different like the Aztec Mocha (mocha with a hint of habanero peppers) or the iced Lavender Mocha. The Costa Rican drip is amazing too. Just go ahead and order everything off the menu.
4. Caffe Rococo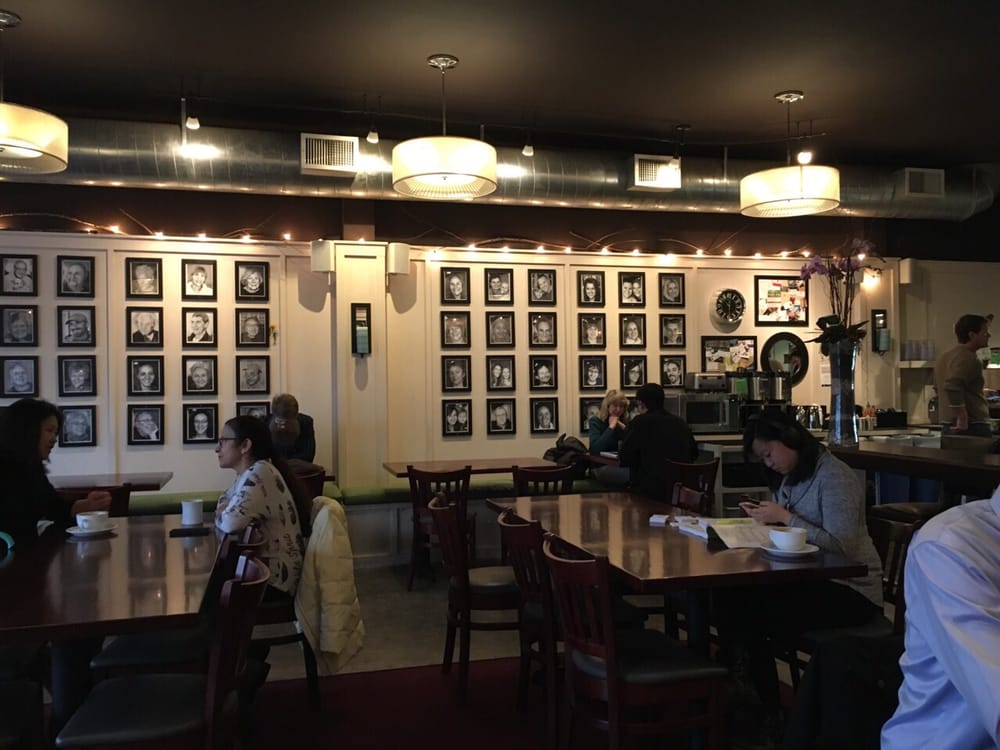 Edit your caption text here
Rococo is more than an amazing speciality coffee roaster. They also have a flagship retail cafe, Caffe Rococo located in the heart of downtown Kirkland. Order a roast, kick back, and check out all of the cool modern art surrounding you. This cafe feels like it's been exported straight from Paris but still manages to retain all of the distinctive Seattle characteristics. Pop by, enjoy some amazing beverages, and snack on a croissant made by the Alki Bakery.
5. Cherry Street Public House
Credit: Yelp
If you want to find the best coffee in Seattle, make your way over to Pioneer Square. Cherry Street Public House started as a homey chain and has now evolved into an all-day cafe. Step inside and watch the baristas serve you up a piping hot cup of coffee. If you're a sweet tooth, here's a forewarning. They don't offer cream or sugar here. This sprawling space offers a picturesque view of Occidental Park, plenty of seating, and even a laptop bar for plugging in. When you're ready to chow down, treat yourself to some of their signature avocado toast or Persian stews.
Related Article: ​Add this New Ember Ceramic Mug to Your Travel Christmas List​​​
6. Urban Coffee Lounge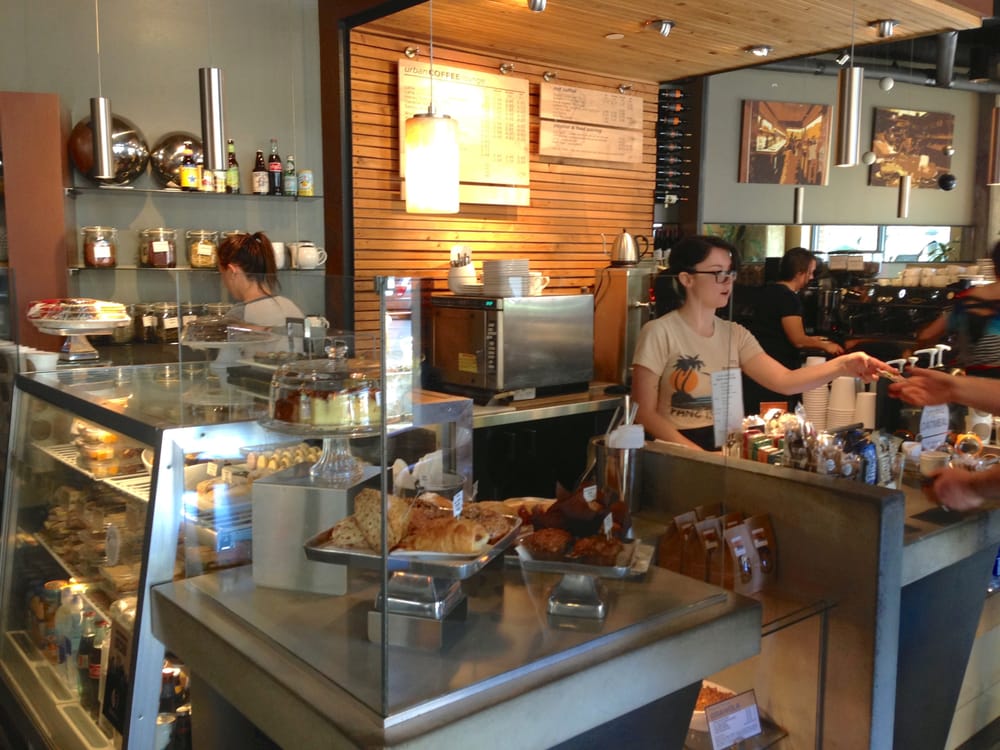 Credit: Yelp
Think industrial-chic supplies meets Stumptown coffee, locally baked goods, beer, and wine. Located in the heart of Kirkland's Juanita Village, Urban Coffee Lounge is celebrating its 10th year as one a shop with some of the best coffee in Seattle. They specialize in delectable dessert drinks, so we hope you came with a sweet tooth and an appetite. Choose from the savory mocha, salted maple latte, and treat yourself to a chocolate chip banana bread. You can thank us later.
7. Preserve and Gather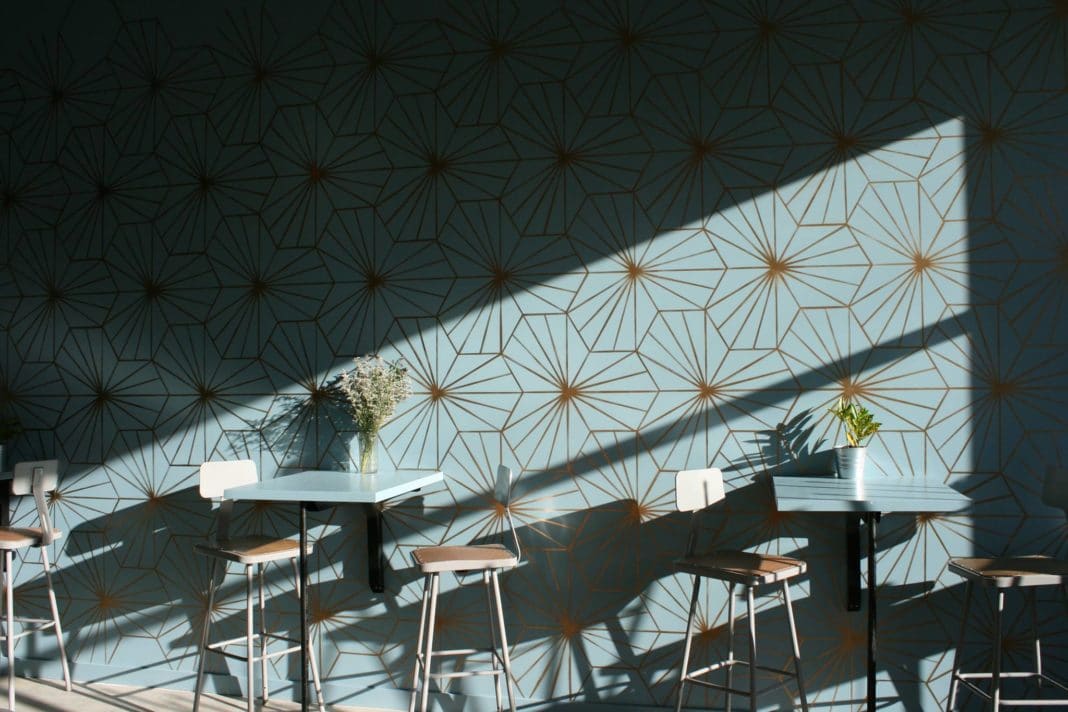 Credit: Preserve and Gather / Facebook
Welcome to this stunning shop in Greenwood. Here, there's no WiFi, no fuss, and no frills. Like this Seattle neighborhood, the spirit of Preserve and Gather is all about connectedness and looking within. It's the kind of cafe where you will start the day with a conversation, not an internet search. The vendors have gathered unique equipment which only lends to the laid-back atmosphere. Conduit coffee, Sea Wolf bread, cold brew systems, and bread with fresh marmalade lend to its charm.
8. La Marzocco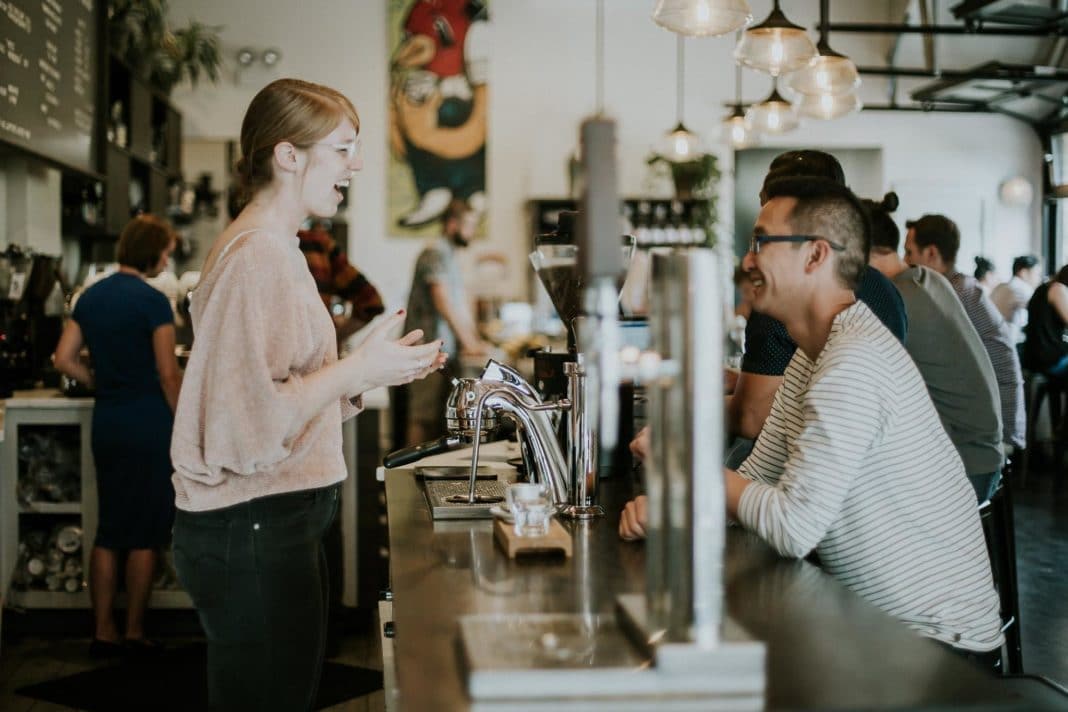 Credit: La Marzocco / Facebook
Looking for something in the heart of downtown? Head to the Seattle Center and come on in. La Marzocco's pour overs are on par with the best coffee in Seattle. This coffee shop is honestly more like a museum than a simple cafe. The space proudly displays a coffee history, all the while crafting the coffee future through its rotating roaster program.
Each month, a new roaster from around the world takes their residence here. The experience brings in culture, beans, methods, and skills from all over the globe. You'll also be able to listen to some tunes, too. It's located inside the studios of Seattle's famous KEXP radio station.
9. Broadcast Coffee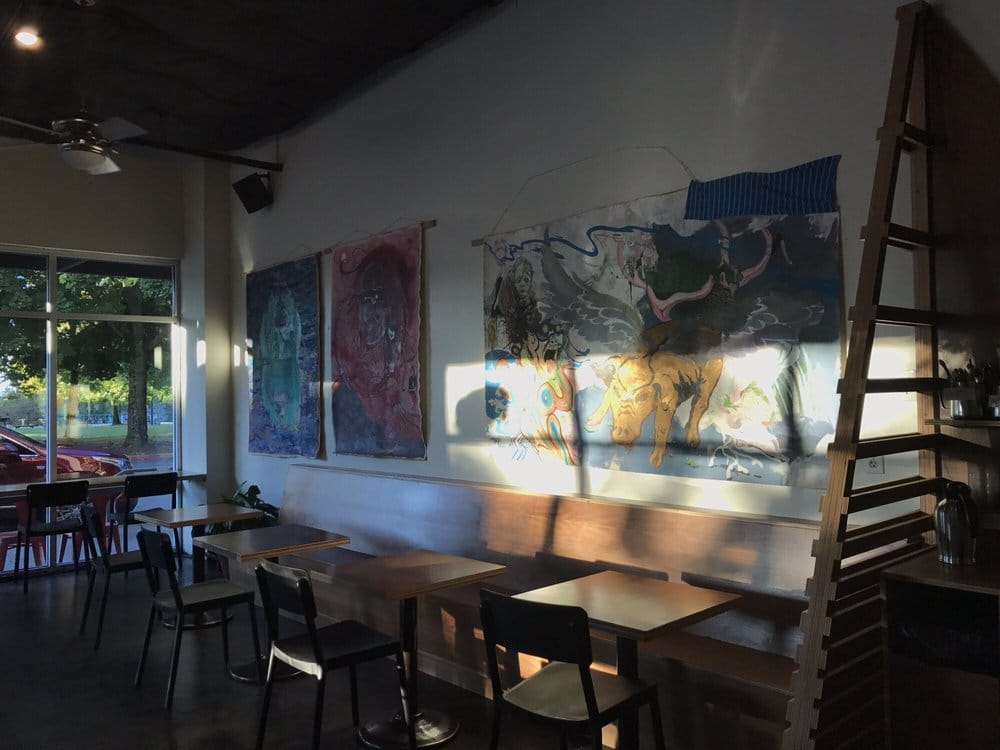 Credit: Yelp
A modern twist on a classic coffee shop, Broadcast Coffee delivers all you need and more in a one-stop shop. It's a caffeine pit stop with style and its own unique roasts, plus other fan favorites. When you're looking for a mellow place to spend the afternoon, head on over.
It has plenty of clean, air-conditioned space with Wi-Fi. So whether you're working alone on your next big travel piece for the blog or getting together with a group of close friends, you'll love it. They have everything from pour-overs to latte art and espresso.
10. Tougo Coffee Co.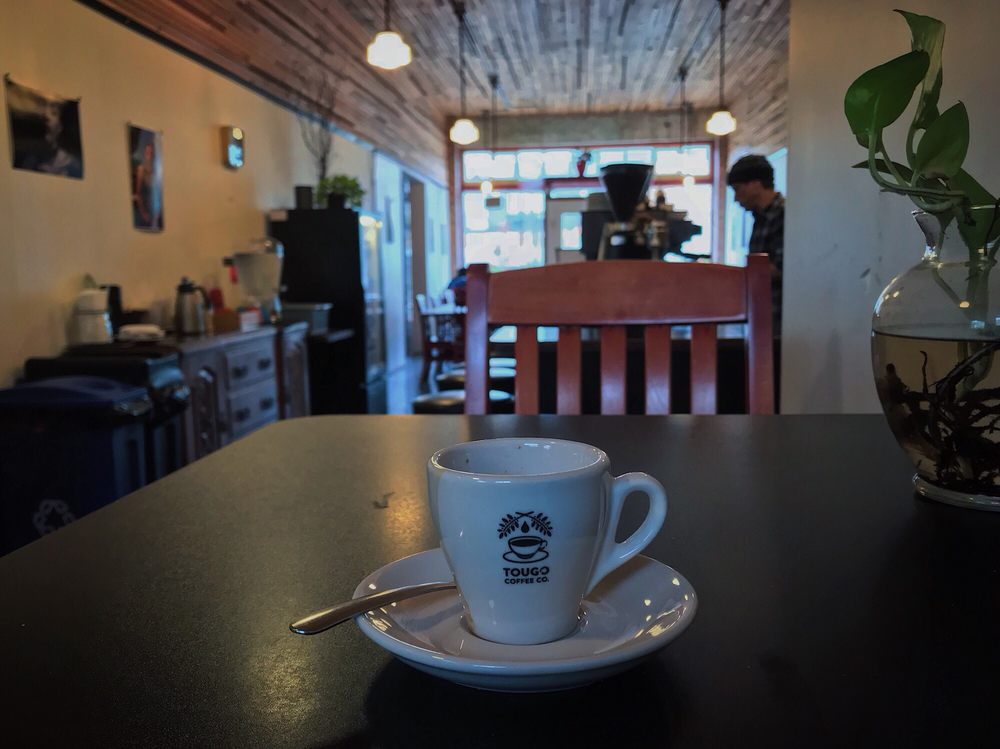 Credit: Yelp
While the trend is edgy and unique coffee drinks and bold flavors, we get it that some people like to stick to the classics. If by some people, we mean you, you'll be happy with ​Tougo Coffee  Co. It's a lot more mellow than some of those new scenes that get packed with trendy millennials on their lunch break and has a more simple menu.
Although it only opened in 2007, it's age shows experience. The baristas here are down to earth, skilled, and happy to share their passion for their craft with customers. They also know how to read a customer too though and hand over the coffee with just a nod and a smile.
11. Starbucks Reserve Roastery and Tasting Room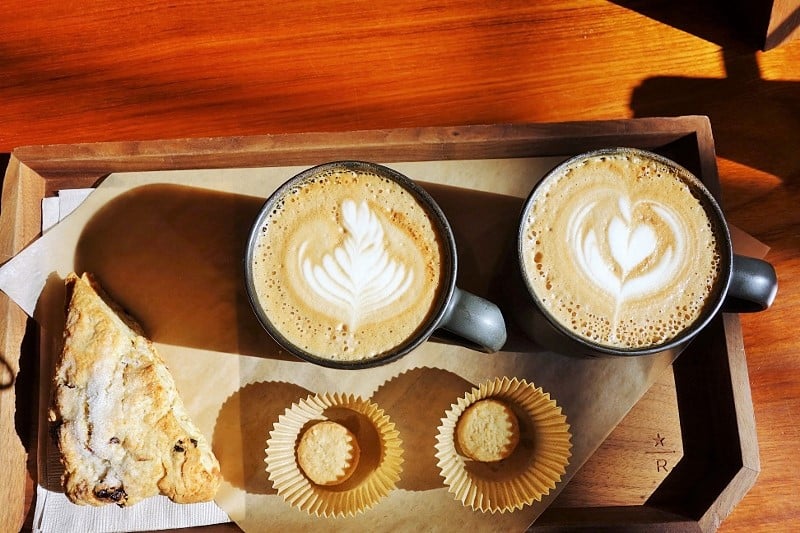 Credit: Yelp
While we normally wouldn't include Starbucks on a list of places to find the best coffee in Seattle, it would be a shame to miss this experience. This is the first Starbucks ever made in 1971 and sits right in the heart of Pike Place. There's a difference between this store and all of the rest. Waiting in line here feels like an exciting visit to a classic hot spot you've just stumbled upon.
The interior looks rustic, like a log cabin and you'll be able to run your hands across the giant gold brand seal adorning the counter. Overhead, as you walk through the door, look up at the giant pig made of coffee beans, staring down at you.
This is the place to be. The chain's beans are roasted on site. The place is even home to a full bar and high-end Italian bakery. There's nothing else quite like it. What more could you ask for?
Visit the Rainy City and Grab Some of the Best Coffee in Seattle
If you get the chance to visit Seattle, do it. Some of the best times to go are just after the heat of the summer has simmered down and before those cold fall winds. We're talking late July through early October.
But if you do want to brave the cold, nothing makes fall and winter feel more special than stepping on crunchy golden leaves, wrapped up in a big scarf, holding your favorite cup of coffee. It's a city full of quirk, charm, and wonder in all of the best ways. Coffee is just one expression of the city's flavor.
Related Article: Where to Find the Best Coffee in the World