The Emerald City has done it again.
Careful, you might fall under Seattle's enchanting spell as you step foot into the city. Its sleek corporate look is equally coupled with a grunge, hipster vibe. Seattle is the best of both worlds, rather. Make a stop in America's coffee capital this summer and see why Seattle is one of the most hip cities in the U.S.
Here is how to spend a day in Seattle.
Wake up to some Pacific Northwest sunshine inside a quaint Airbnb or a downtown hotel. Of course, you know your first cup of coffee of the day is going to be a good one. This is Seattle after all. Fortunately, there is no shortage of high-quality cafes throughout the city. Stop into the iconic West Coast chain, Stumptown Roasters, or enjoy a locally based company like Cherry Street Public House.
Next, head down to Pike Place Market around lunchtime for a chance to browse its different vendors. The oldest farmer's marketplace in the country is known for its fresh seafood, and of course the original Starbucks. For the coffee fanatic, waiting in the long line is worth getting to take a peek into the origins of America's most popular coffee supplier. Satisfy your hunger by sampling the wide variety of food offerings within the market. From Pike's famous clam chowder to a warm doughnut, you are sure to find something to satisfy your palette.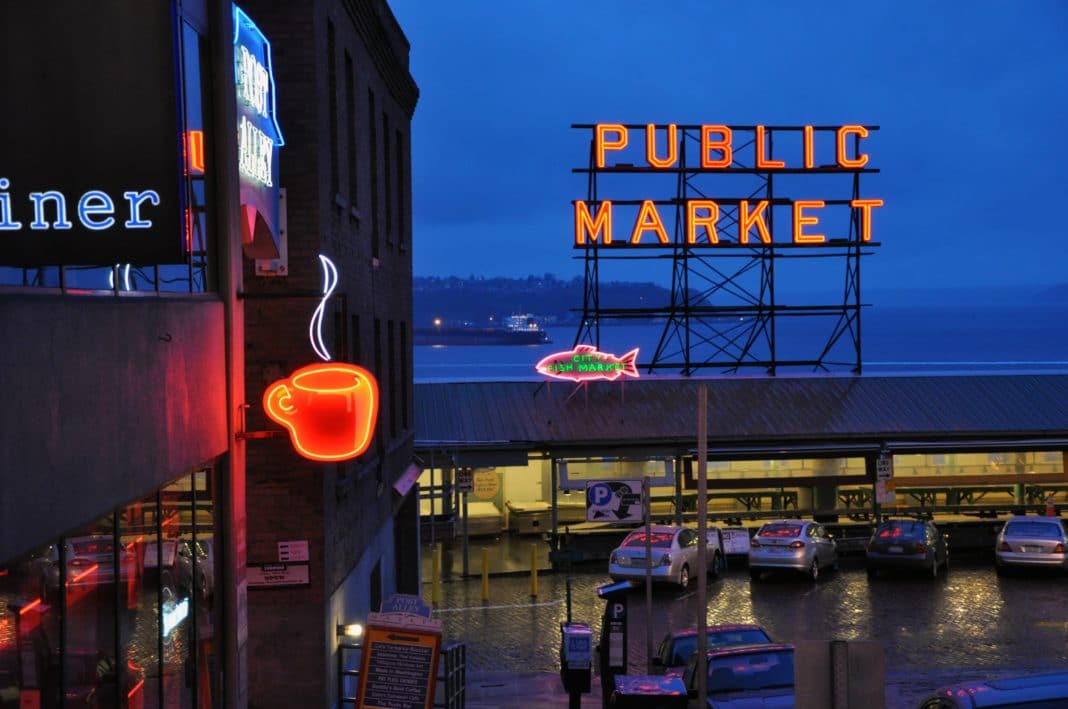 Right behind Pike Place Market lies Seattle's popular Gum Wall. This quirky attraction makes for a great tourist photo op.
After watching the sunset along Elliott Bay from Seattle's Great Wheel, spice up your dinner plans with one of Seattle's numerous ethnic restaurants. Japonessa Sushi Cocina serves some of the best sushi in the city and offers a quality dining experience.
This sounds like the perfect way to spend the day in this gem of the Pacific Northwest. Take a trip to Seattle this summer and enjoy all it has to offer its visitors.
Related Article: Spend a Weekend in Lexington, Kentucky