The Miraval Arizona: This Tuscon resort and spa creates a whole vacation experience for you. Indulge in delicious cuisine, and variety of spa services and outdoor activities. With an emphasis on clearing your mind and restoring your body, Miraval's beautiful property awaits.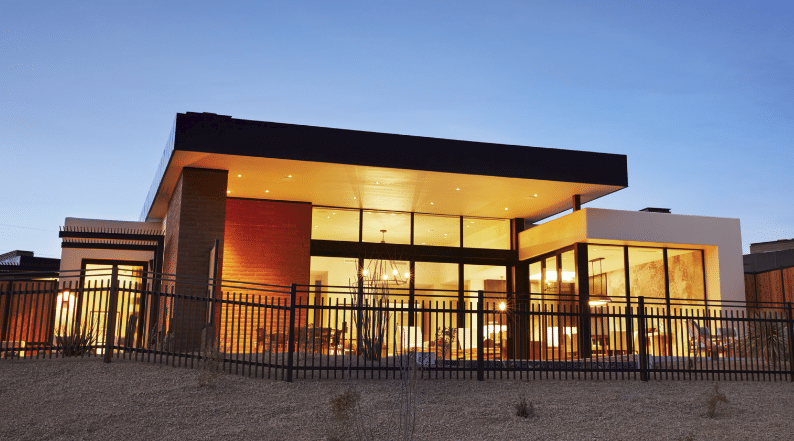 Credit: Miraval
Tucson, Arizona is a beautiful desert destination. It's home to the incredible Saguaro Cacti and a favorite vacation spot for even the most seasoned travelers. Perhaps it's the magic of the nighttime stars in the expansive sky or the dry warmth of the sunny days, but Tucson, Arizona is an incredible place. Settled right into the base of the Catalina Mountains, on the northern tip of Tucson, is the Miraval Arizona Resort. At this Arizona resort, you'll find a whole vacation experience that will leave you feeling totally renewed.
The Miraval Resort & Spa emphasizes three words: Indulge, Renew, and Improve. Their activities, amenities, atmosphere, service, and overall resort character can defend each of these words. This all-inclusive resort boasts delectable, wholesome dining options. But here's where the Miraval Arizona sets itself apart. You'll find locally sourced, seasonally fresh ingredients, and even learn recipes to take home. The Miraval provides you with opportunities to reach just beyond your comfort level, with ropes course activities, horseback riding, and many opportunities to try out new exercise styles. At this Arizona retreat and spa, the emphasis is on creating an experience that will empower you to return home recharged, and even mentally improved. Not only is it one of the best resorts in Tucson, but we would also argue that the Miraval Arizona is one of the best resorts around. That's all thanks to the efforts to go beyond a typical vacation.
Let's Talk Accommodations
Rooms at The Miraval generally include:
Comfortable beds (Kings and Queens) with Italian sheets

LCD TV

Plush cotton bathrobes and bath essentials

check

Your choice for views, patios, soaking tubs, outdoor showers
The Retreat: Miraval's Newest Suites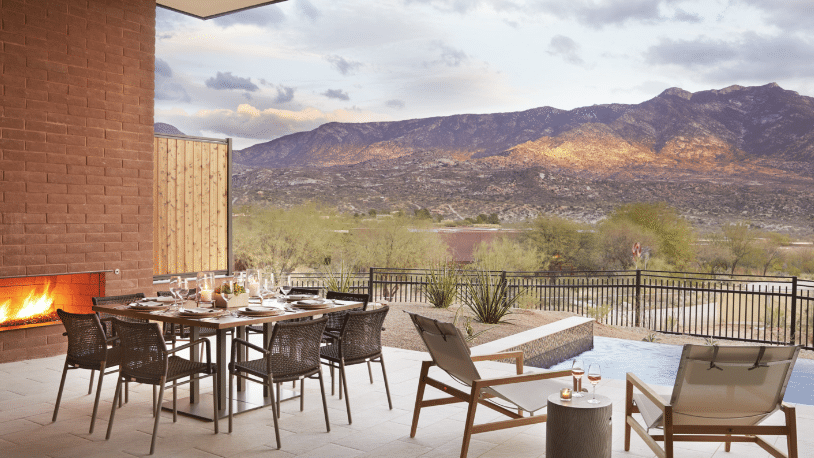 Credit: Miraval
To begin, we'll start with the most recent addition to accommodations at the Miraval Arizona. The Miraval Tucson presents The Retreat, appropriately titled because of the tranquility here at the resort. The Retreat is a selection of secluded, private room or suite options. Choose the size of the space you desire, from studio rooms to three-bedroom spaces. You'll have access to the resort's amenities and even some extra resort credit to use on spa services, or certain activities. You'll also get to enjoy gourmet meals, unlimited snacks, and transportation from the Tucson airport. Additionally, you can experience many of the resort's services right in your own space here at The Retreat (some spa services, or in-suite culinary experiences).
The simple, modern designs of these accommodations fit right in with the desert landscape, and you'll find plenty of windows, and patios to take in the beautiful mountain views. Many of the accommodations options within The Retreat include retractable glass doors so you can let the breeze right into the living room Some of the spaces within the Retreat at Miraval feature full kitchens and laundry. Furthermore, many include spacious bathrooms with a soaking tub. Overall, the Retreat offers an ultimate vacation experience.
Suites at Miraval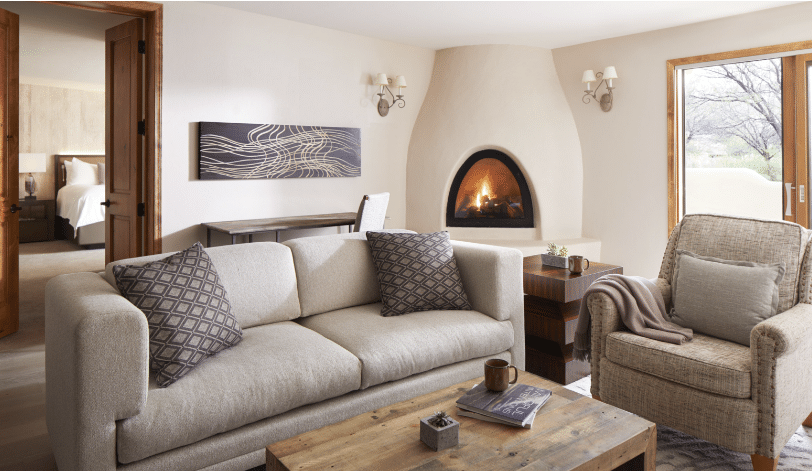 Credit: Miraval
Whatever you desire in your vacation space, you can enjoy it here at the Miraval Resort. To start, the suites include a variety of options. For example, you can choose to have a private patio, a dining room and/or an outdoor lounge designed for stargazing! Some have an outdoor shower, cozy modern white fireplace, and stunning views of the mountains beyond a glass wall! Regardless of your options for the specifics within your suite, you'll definitely be treated to the following when you stay in a suite at The Miraval Arizona: signature, luxurious bedding, plush cotton bathrobes, LCD TV, twice-daily housekeeping service, and more. Additionally, each suite features beautiful furniture that will help you feel at home, and tasteful decor with hues of white, brown and gray.
Villas at Miraval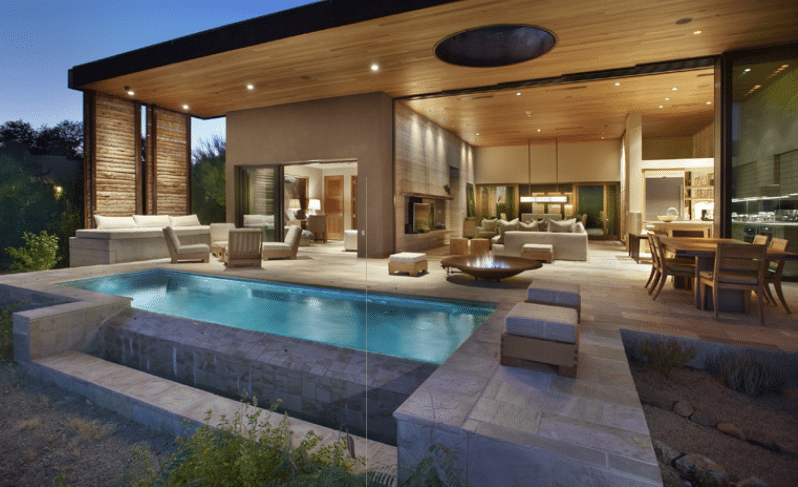 Credit: Miraval
Another accommodations option within the Miraval Resort are these villas which claim to be "The Ultimate in Private Luxury." If you're willing to splurge, the Villas are the place to indulge. To begin, these villas are slightly set apart from the rest of the resort and encourage a connection with nature. The climate of Tucson means that you'll want to be outside or at least have the doors and windows open, and these villas allow you to do that. Everything is set up for spectacular views of the mountains, on private patios with couches and tables.
There's plenty of space to choose where you relax. As a matter of fact, these spaces are between 2,700 and 3,100 square feet, with master suites, and second master suites, too. A glass wall in the great rooms opens up completely, so you can experience indoor/outdoor living. You'll enjoy the soaking tub and outdoor shower and fully appointed gourmet kitchen. Your private patio features a gas fire pit and infinity-edge pool. Therefore, these villas at the Miraval Resort in Tucson offer some total luxury.
Guest Rooms at Miraval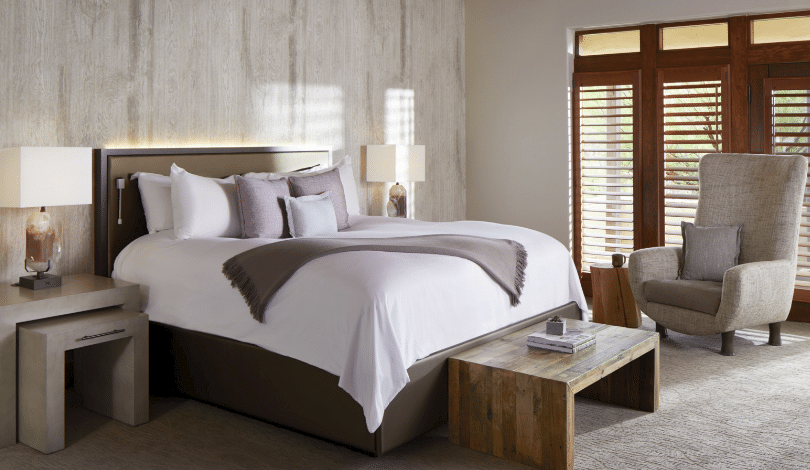 Credit: Miraval
The guest rooms at Miraval Arizona offer a tranquil place to relax after a day of activities or spa treatment. You can choose a room with mountain views, or water feature views. Additionally, you can choose a room with an outdoor shower, or a wall of glass to take in the Santa Catalina Mountains. Some have private patios, and/or a soaking tub. All rooms at the Miraval Arizona include an incredibly comfortable bed with a duvet, Italian sheets, and feather bed.
Let's Talk Dining
Cactus Flower Restaurant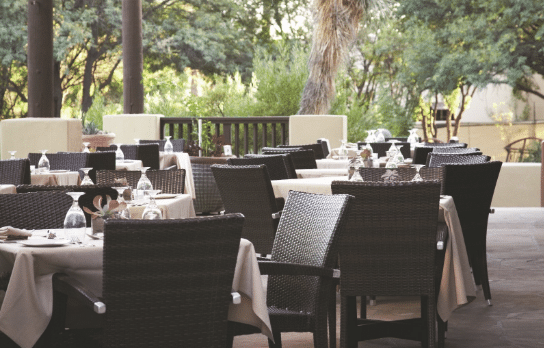 Credit: Miraval
While all-inclusive resorts often conjure images of pigging out at a soft ice cream machines and fried food, the Miraval Arizona Resort is quite the opposite. The meals are complimentary during your stay, and they are of the utmost quality. Enjoy delectable options at the breakfast and lunch buffets and a gourmet dinner. Dine on the covered patio with lush landscaping or indoors, both at well-dressed tables.
Palm Court Cafe
Here's another great option for all your in-between meal stops. Enjoy a fresh smoothie or a scrumptious baked good. You will be offered unlimited fresh snacks, smoothies, tea, and coffee throughout the day.
Bars At Miraval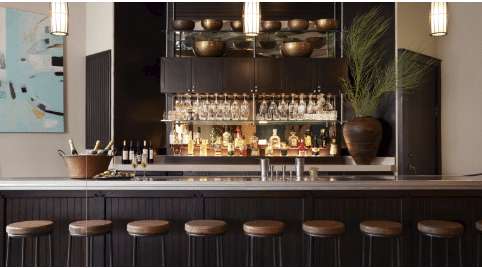 Credit: Miraval
Enjoy the poolside bar at The Miraval Resort. Sip on a mint lemonade or your favorite cocktail while you bask under the "Tucson sun". Additionally, the Brave Bill Lounge offers an extensive wine list. It is a full bar, and you can even grab some appetizers here.
Culinary Experiences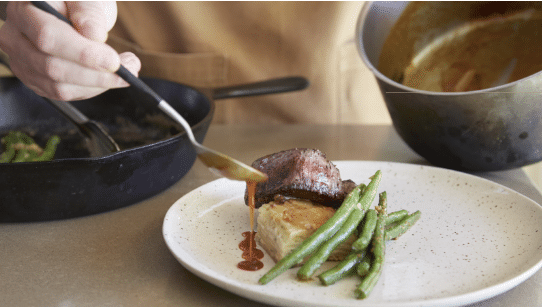 Credit: Miraval
And lastly, Miraval Arizona proves that they stand by their motto of "indulge, renew, and improve." After indulging in the delectable and healthy foods, you can learn some recipes to take home with you! The Miraval offers hands-on workshops and dinner demonstrations by the chef. These workshops and demonstrations are on a variety of topics, such as "Conscious Cooking" or "Cocktails in the Kitchen." Learn more about these culinary experiences at Miraval.
Let's Talk Amenities and Activities
The Spa at Miraval Arizona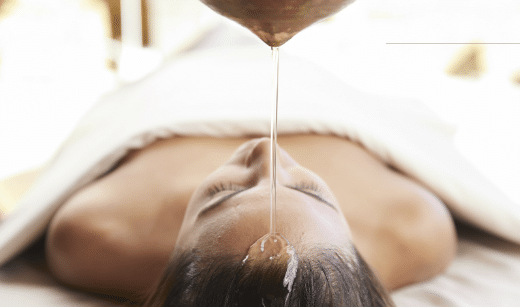 Credit: Miraval
The Miraval Spa is one of the many reasons guests come from all over to relax in Tucson, Arizona. It's an award-winning spa that's often described as "heaven on earth." Enjoy services that renew your body, rejuvenate your spirit, and encourage overall wellness. Services include facials, hair care, pedicures and manicures, and massages. You can choose to begin your day with some pampering from the morning spa service, or enjoy a private tent with views of the Sonoran landscape. Participate in energy and healing rituals that encourage flexibility and relaxation. The spa services are so varied and plentiful, it's easy to design your whole vacation around the Miraval Spa. The awards show that it's one of the best spas in Arizona.
Activities and Classes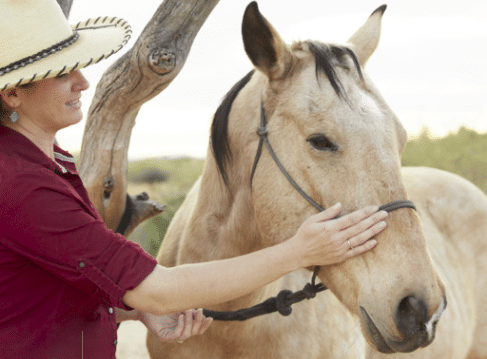 Credit: Miraval
Connect with horses on the ground through the equine program

Ride horses

check

Take a photography class

check

Capture the afternoon light on a photography walk

check

Make a dream catcher

check

Learn some recipes to help become a more conscious cook

check

Join a beekeeper on a honey tour

check

Enjoy an instructional wine tasting

check

Learn from experts about best exercising practices

check

Zipline over the desert
The Miraval Resort and Spa isn't totally dependent upon their excellent spa for your entertainment. There's even more than that! In fact, they encourage an overall well-being by heading out to try something new and be active! To begin, the equine program encourages confidence, overcoming fear and even healing of the mind. Their program has won awards, and the benefits of being around horses are undeniable. You'll get to ride and work with the animals on the ground. Furthermore, you can participate in art and photography classes which will improve your skills and encourage creativity!
Additionally, Miraval Resort offers exercise physiology, which encourages you to try some new ways to exercise. Plus, you can sign up for some outdoor challenges: the high ropes course will leave you proud for overcoming your fear of heights! And lastly, because there are so many options, the team of Experience Planners awaits to help you craft the vacation you desire!
What Other Travelers Are Saying About The Miraval Arizona Resort and Spa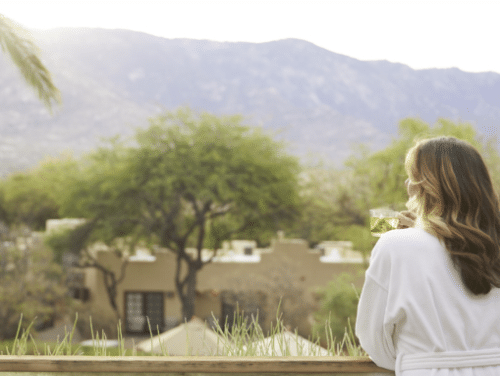 Credit: Miraval
Other guests are totally thrilled with their experience at the Miraval Arizona Resort & Spa. For example, they find the whole package deal to be luxurious and worth it. Rooms are lovely, and the whole property is well designed and set up for relaxation. Furthermore, the attention to details makes the Miraval Arizona Resort a perfect vacation spot. Most guests have incredibly positive interactions with staff, who are willing to accommodate guests. The Miraval Resort and Spa in Tucson offers a splendid getaway, for those looking for some warmth, rejuvenation and fun activities. Many leave pleased with the variety of activities they got to enjoy.
Plus, the scrumptious meals, snacks, and drinks add to the positive experience throughout your stay. Additionally, Miraval notes that they are a "no-tipping" resort, so you're free from the hassle of handling money while you're there. Overall, guests leave exactly as Miraval Resort intended: indulged, renewed, and improved.
The Miraval Arizona awaits to pamper you with their luxurious accommodations, scrumptious dining, relaxing spa services, and revitalizing activities.
Credit: Miraval
The Miraval Arizona Resort and Spa offers a luxurious vacation for many to enjoy. Spend your days relaxing by the pool, and dining on delicious meals throughout the day. Treat your body to the spa services, and gaze across the desert landscape to the Catalina Mountains. Head out on a horseback ride, or try the outdoor challenges. Take part in exercise classes, photography classes, or learn to cook from the chef! No matter how your ideal day is spent, you'll find an incredibly hospitable atmosphere to indulge, renew and improve, just like Miraval promises.
Related Article: ​Best All-Inclusive Resorts in the USA​​​