Are you looking to get away from the city for a bit? We've got just the thing you need. Check out these best day trips from NYC.
While we love the Big Apple as much as the next guy, sometimes you just need to escape paved sidewalks and skyscrapers for a bit. Luckily for you, the best day trips from NYC are just a quick drive (or train ride) away. A change of scenery is a great way to clear your head.Our list of quick getaways are not only excellent places to relax but they are also great for adventures. Whether you're looking for things to do outside, upstate art museums, wineries or more, there are plenty of day trips from NYC that you can travel to in just a few hours.
Here Are Our Picks for the Best Day Trips from New York
Pick a free Saturday, call your friends, and head out with a sense of adventure. Head out for some sand and surf, charming boardwalks, or a small town on the river. The choice is entirely up to you. It's all about accessibility. Since NY has such a great transportation system, it's never been easier to take a trip to the outer boroughs, up state, or even across state lines.
We have rounded up some of the best day trips from New York for all types of travelers – the outdoorsy, adventure seekers, art lovers, and foodies. There are plenty of activities and locales on this list perfect for both the budget-savvy tourist and the bigger spenders.
1. Trenton, New Jersey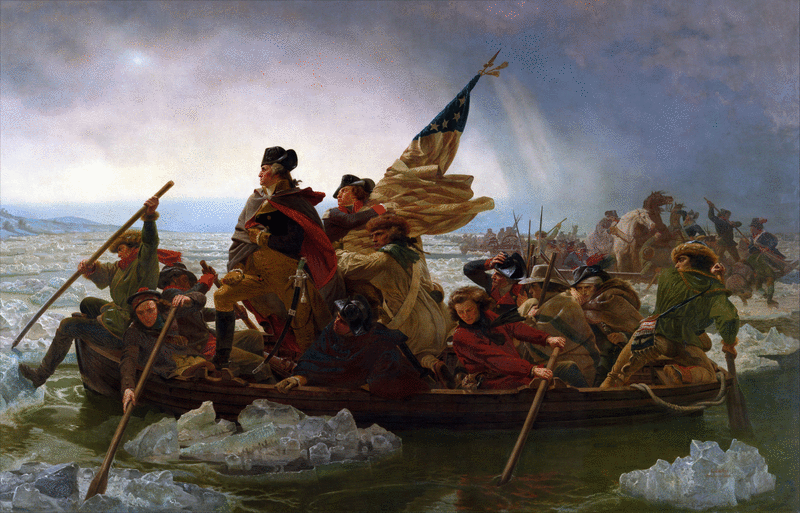 Get to the heart of American political and cultural society in Trenton, New Jersey. As the capital of the Garden State, it's the perfect place for museum lovers and history buffs alike. If you're looking for things to do while you are there, the massive New Jersey State Museum is sure to take up a lot of your time. We highly recommend checking out the wide collection of art, Native American artifacts, and planetarium included.
You should also swing by the Old Barracks Museum, which has served as both a compound and a private residence. From it, you will gain a much better understanding of colonial life. It's all done via musket firings and war reenactments.
2. Kent, Connecticut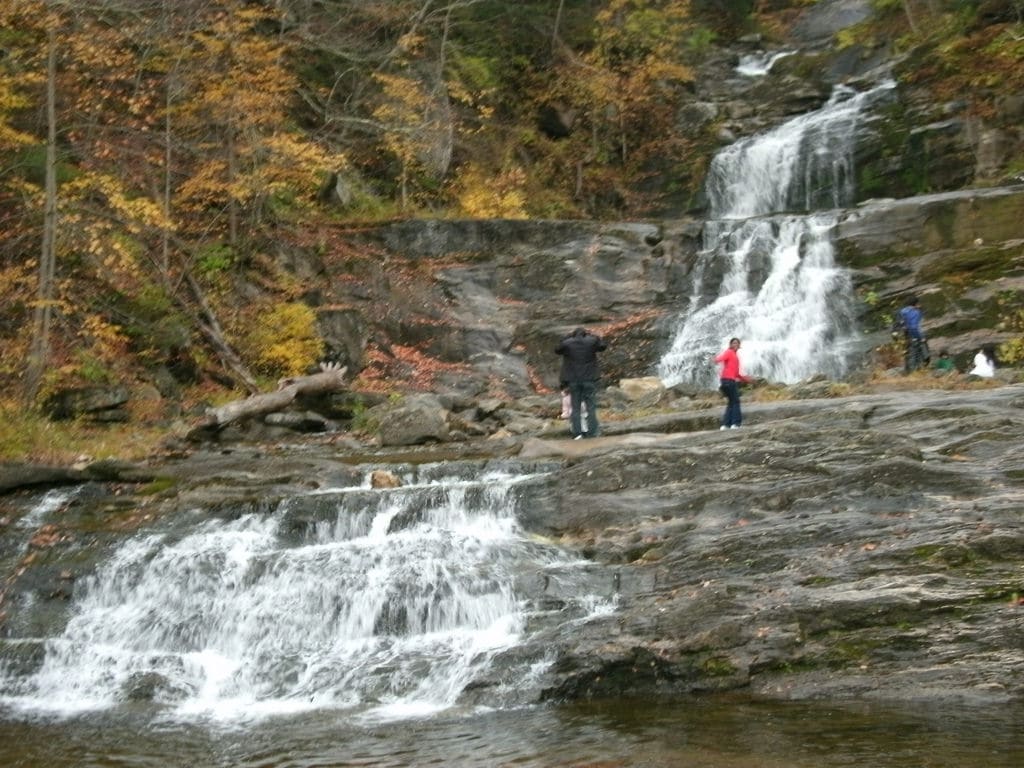 There is not shortage of beautiful spots in this little Connecticut town. Seriously. If you're driving, prepare to pull over every every fifteen moments to take a photo. But that's how a good east coast road trip should be, right? Everything here is Instagrammable. Kent is perfect on a whole different level.
You can choose to hike up near the ethereal waterfalls or stop for a lovely picnic at Kent Falls State Park. Here, you'll find some of the best greenery in the tri-state area. Stop for an ice cream cone at Annie Bananie General, a family-owned parlor serving mouth-watering homemade ice cream from upstate. Doesn't this sound like perfection? All in all, visiting Kent is one of the best day trips from NYC. Want to know the best part? It's only a two-hour drive away.
3.  Asbury Park, New Jersey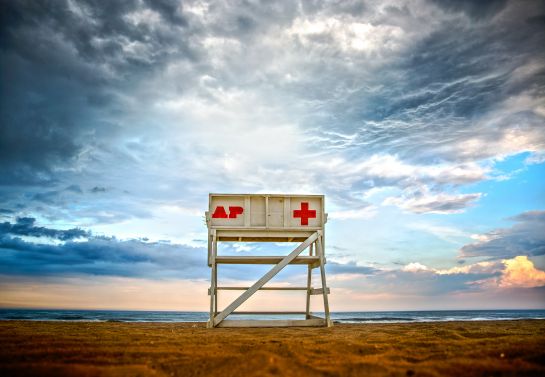 Credit: Asbury Park Boardwalk
Have you seen anything more charming than this little beachside town. It's no wonder Asbury Park is one of the best day trips from NYC. Travel here has been on the upswing the past few years. It's all thanks to a chic new hotel opening and cute coastal developments.
We love that despite the development, it's still managed to retain its old-timey charm. Spend your day down at the Boardwalk filling up on Korean tacos, fresh oysters, and mouth-watering homemade popsicles. You can get to Asbury Park via a two hour bus ride from the Port Authority bus terminal or just turn your car on cruise control and take the drive.
4. Madison, Connecticut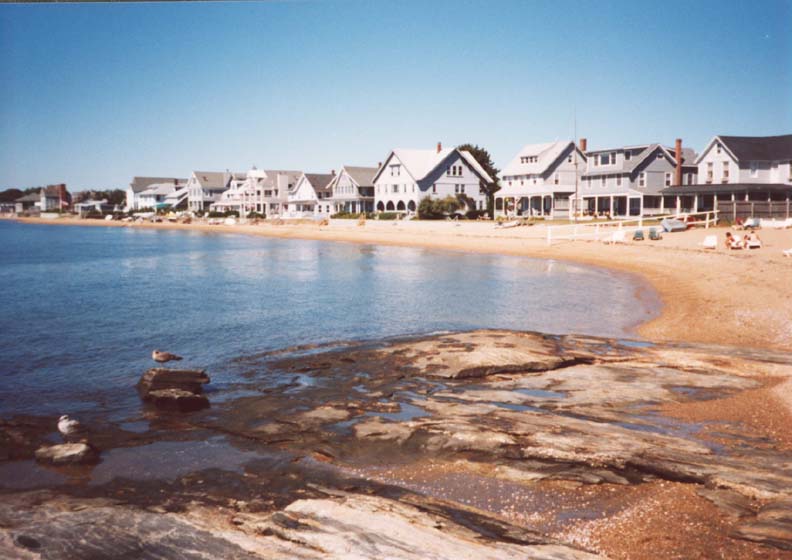 Take your pick from how to occupy your time here. In Madison, Connecticut, the options are seemingly endless. With this said, we think we've got this vacation thing down to a science. Spend the day at Hammonasset Beach State Park. After soaking up equal parts sun, surf, and sand, make your way over to R.J. Julia Booksellers. Find yourself a cute little nook and cranny to post up and read the first few chapters of that book you've been wanting to check out these past few weeks. Cave and buy said book. When the evening rolls in, head downtown for some art appreciation near Sculpture Mile. Round off your day with a delicious dinner at Madison Beach Hotel.
5. City Island, the Bronx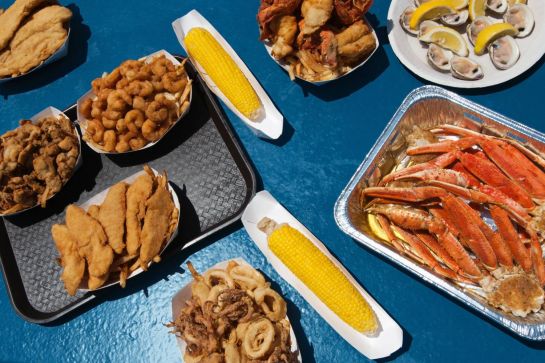 Credit: NYC.Go
Come and see a little known side of the Big Apple. Surprisingly enough, City Island in the Bronx is one of the best day trips from NYC. The quaint and sleepy City Island offers up completely different vibes than the hustle and bustle of downtown despite being just a 35-minute drive from downtown Manhattan. What do we recommend? Well, it's time to dabble in a little bit of everything. First things first though. Get your seafood fix at Johnny's Reef or the Lobster Box, two cute little food shacks over by the marina.
Stroll around town, food in hand. You'll be surprised at all the little quirks you'll find. In true patriotic fashion, all the houses are decorated with American flags. You'll feel like you've stepped straight into the scene from a 1960s era movie. If you're lucky enough, you might even come across some cool vintage finds over at Early Ruth Art & Antiques.
6. Red Bank, New Jersey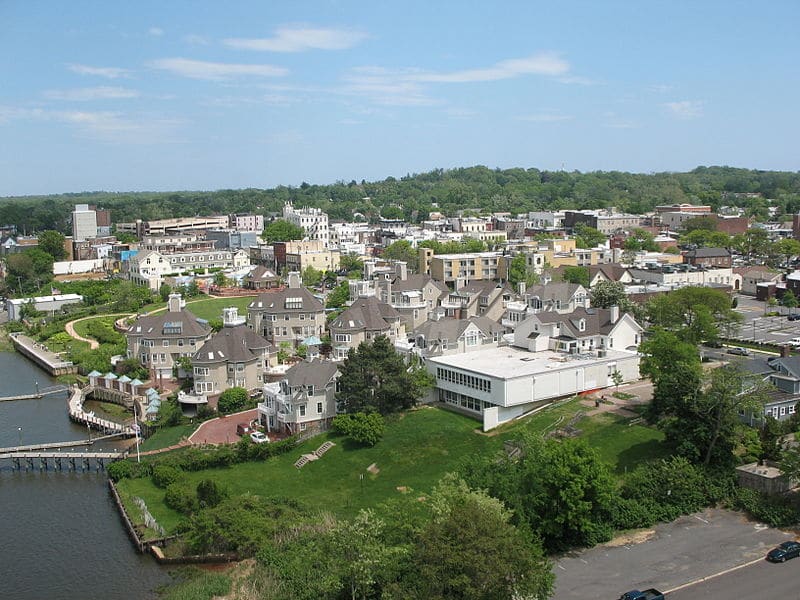 Red Bank very well might be the Garden State's best kept secret. This little city is filled to the brink with picture-perfect boutiques, great American-Italian restaurants, and offers a riverside charm praised for its quality of life. But that's not all. The destination also impressed both guests and residents alike on the arts and entertainment front.
Don't just take our word for it though; go see it. Two great musical venues you need to go check out are the Count Basie Theatre and plays over at Two River Theatre. If you decide to spend the night in the city, you need to book your stay at the Molly Pitcher Inn. This adorable red brick waterfront stay looks like something pulled from a child's storybook.
7. Thunder Ridge Ski Area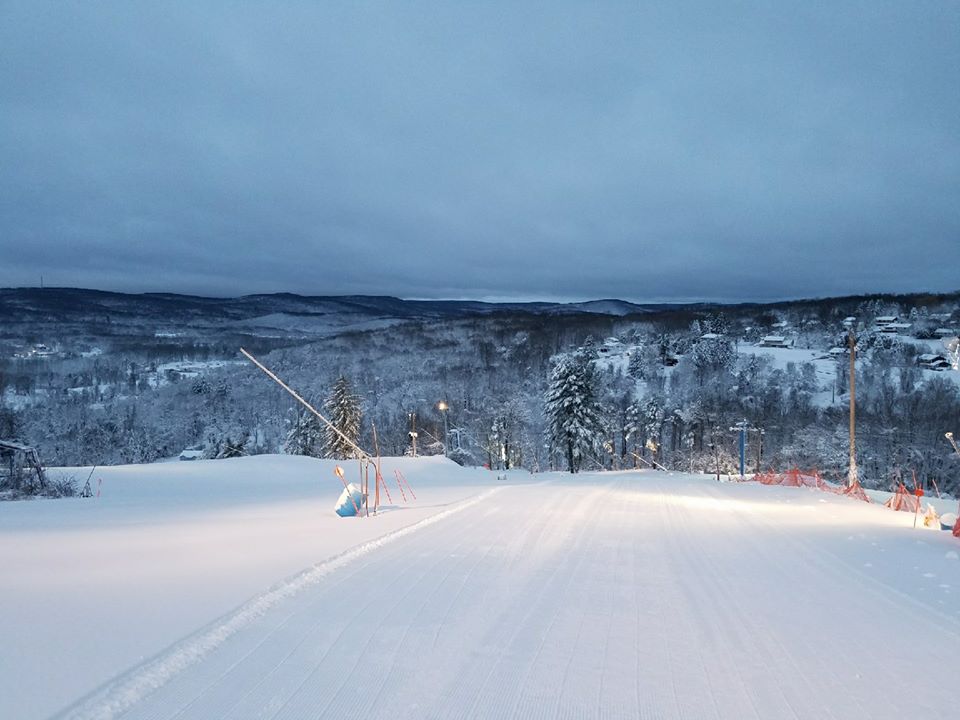 Credit: Thunder Ridge Ski Area / Facebook
While these aren't the ridiculously deep Colorado ski peaks, they are still loads of fun. Just 75 minutes outside NYC, you'll find this snow bunny's paradise. Whether you prefer skis or boards, bunny hills or black diamonds, you can grab a lift ticket and spend the day on the slopes. It's crazy to think you can spend a day in the mountains and still make it back to Brooklyn before bedtime – but it is entirely possible. If you're traveling on weekends or holidays, make sure to invest in the Thunder Ski Trip package. You'll snag a deal that includes Metro fare to Paterson, NY and then a shuttle that will take you straight to the top.
8. Fire Island, New York
Yes, this sounds like a mysterious locale in a new Disney movie. But it's really a gorgeous and albeit less pretentious alternative to the Hamptons. Fire Island is made up of a cluster of villages and hamlets off the southern coast of Long Island.  It's best known for protected beaches interspersed with seasonal resort communities.
On the western tip, Robert Moses State Park offers picnic spots, pitch-and-putt golf and access to the 19th-century Fire Island Lighthouse. While there are no cars allowed, you'll soon find you don't need one. Everything you want to see is easily accessible by bike or on foot.  We highly recommend renting a bike to cruise around; it's the best way to make the most of your time.
There are plenty of restaurants, bars, and outdoor preserves. The best part about it all is that no matter which village you decide to visit, the beach is just a short stroll away. To get there, catch a ferry departing from Long Island and drive or take the LIRR to one of the points. You can find more information on transportation here.
Book Your Trip and Venture Out to the Best Day Trips from NYC
We hope you enjoyed reading our article on the best day trips to take from NYC. As you can see, there are so many amazing day trips you can take all within a close proximity to the city. That's just one of the reasons why NYC is such a desirable place to live – besides having the best bars, restaurants, and an all-around amazing vibe, there are so many adventures to take in the surrounding area too.
From coastal beach cities to artsy urban escapes and ski resorts, there is no shortage of places to choose from. We would love to know – which of the best day trips from NYC on our list stood out to you the most? Let us know in the comment section below.
Questions and Comments
Do you have any questions or comments for us? If so, we would love to hear them. Feel free to leave us a message below. We will be sure to get back with you soon.
Related Article: Day Trips from Las Vegas: Our Five Favorite Escapes to Nature