Welcome to the largest and most artistic town on the prairie. If you've ever been to the Twin Cities, you know they could be defined in two words – progressive prosperity. Funky modern art museums, lively bars, vegan eateries, and edgy cinema theaters line the streets at what seems like every turn. We don't know what your plans are but you can be sure of one thing. There are plenty of fun things to do in Minneapolis. 
While there are so many fun things to do in Minneapolis, activities aren't the only draw. The locals are an added bonus, lending to the city's charm as a no pretense zone of nothing but Minnesota nice.
The Most Fun Things to Do In Minneapolis
Okay, let's get started. From lakes to art exhibits, summer activities, and more – there are loads of fun things to do in Minneapolis.
Outdoor and Adventure Activities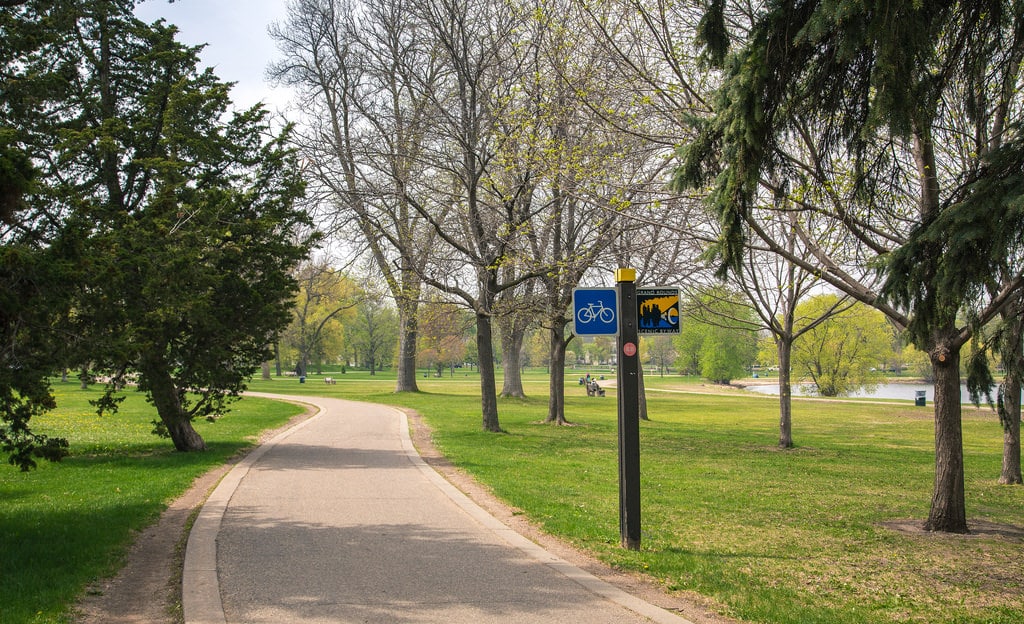 There are plenty of beautiful places and fun things to do in Minneapolis. Don't worry about spending your day trying to find the right ones. We've already got you covered.
1. Enjoy Your Time In the Land of the Lakes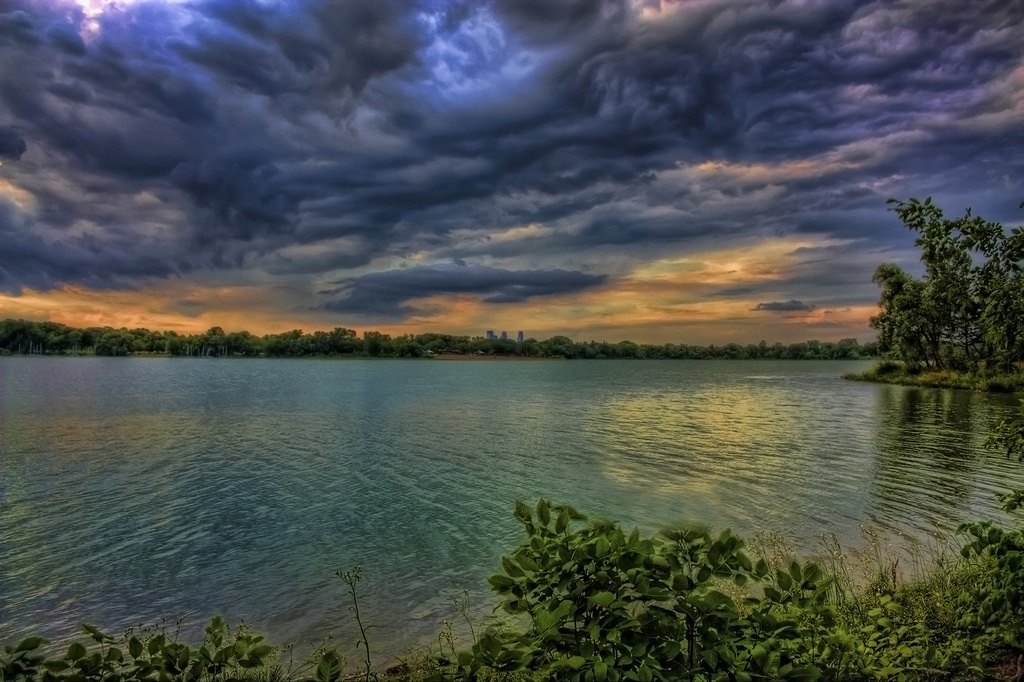 Take a road trip to the Twin Peaks and count how many lakes you see as you drive along the highway. While Minneapolis is commonly referred to as the land of 10,000 lakes, there's actually even more. In reality, the state has 11,842. So in spite of its urban identity, this is definitely the place to be if you want to find a secluded spot to take a dip in the summer. 
But if you don't mind the crowds, Lake Harriet, Lake of the Isles, and Lake Calhoun are definitely worth repeated visits. If you had to pick just one, we'd choose Harriet. This is the perfect place to go for an early morning run with your pup, go biking with your significant other, or just plop down to enjoy a relaxing picnic. 
While you're there, take a picture of the famous (and locally beloved) elf's door. Finish up your walk, ride, or run to a stop by Lake Harriet Bandshell. Even if you don't have the time (or are too tired and sweaty) for a musical show, we bet you'll want some of the popsicles and peach ice cream. Yes, they're as refreshing as they sound.
In the winter, this place looks like something straight out of a fairytale book. But in the holiday months, it's probably also ten below zero, so you might just want to take our word for it.
2. Buy All of Your Adventure Gear at Midwest Mountaineering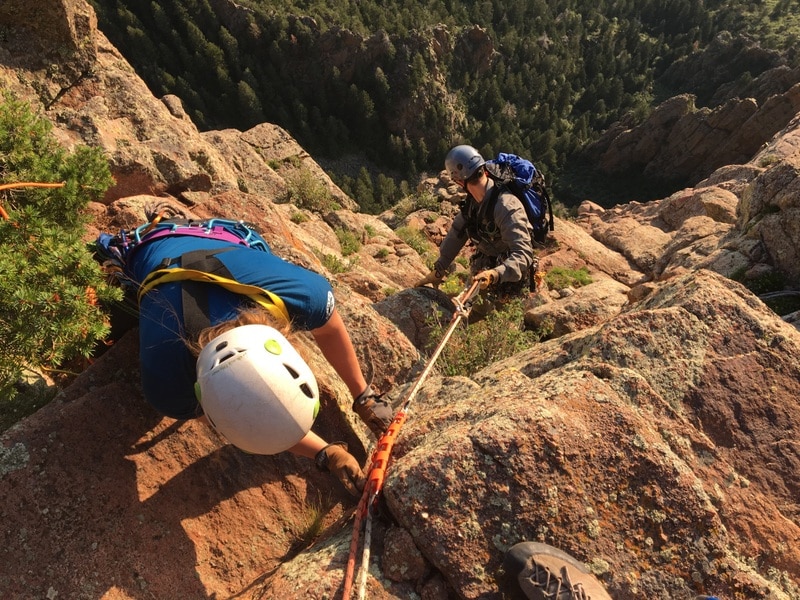 The city's premier and locally-owned adventure store is a one-stop-shop for all of your outdoor gear needs. If you're looking to go camping, climbing, paddling, or simply want a comfortable pair of walking shoes, this is the place to go. The knowledgeable and friendly staff know just how to find the right fitting gear for you. There are also free clinics held at the store to get you up to speed on the basics of outdoor sports including bouldering, Nordic walking, and kayaking.
3. Visit the Como Park Zoo and Conservatory
Spanning 450 acres, this urban retreat is roughly half the size of NYC's Central Park. But believe it or not, there's more to see. A zoo, conservatory, theme park, golf course, and beautiful lakeside trails can be found along these grounds. Most visitors of the Twin Cities never really get to this out of the way greenery. That just means more space for you to explore.
Better yet, it's a gem in all seasons. In winter, it's the perfect snowy wonderland for skiers, in spring and fall joggers and bikers flood the trails of Como Lake, and in summer, people rent out paddleboards or take a dip in the refreshing waters. Perhaps the most impressive feature is the Marjorie McNeely Conservatory, a lush haven of indoor garden systems and unique ecosystems under an acre of enclosed glass.
Here's a tip: The Conservatory has a lovely Sunken Garden with a stunning display of multicolor flora. There are five rotating flower shows each year. This is one of the most fun things to do in Minneapolis.
Peruse the Local Art Galleries
Get your dose of culture from one of many fabulous local art galleries in Minneapolis.
4. Visit the Walker Art Center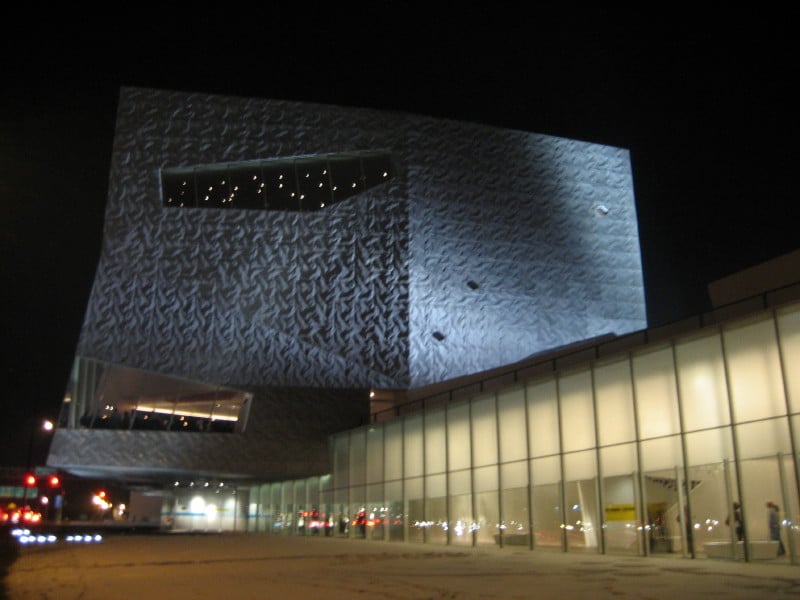 First and foremost, hit up the Walker Art Center. This is the best spot in the city for the modern and contemporary scene. Even if you don't find yourself thrilled with the avant-garde and edgy work (which we seriously doubt), there is certainly one piece worthy of your attention. Make sure you see the sculpture garden, featuring Claes Oldenburg's fun Spoonbridge and Cherry piece. It's monumental and you need to take at least one pic.
Now that we've got your attention, head to the roof for some mini golf. If the performing arts are more of your cup of tea (or Caribou Coffee), wander over to the next door Guthrie Theater. It's famous for plays based off of Jane Austen novels, including Sense and Sensibility. If you've seen it all and still want more of the local art and culture scene, head over to the American Swedish Institute. Here, you'll find a castle with exhibitions, events, and an authentic cafe.
Indulge In the Local Cafe and Culinary Scene
This is the ultimate foodie city. From charming cafes to bustling bars and culinary artistry, you'll find yourself wanting a bite from every local delicacy.
5. Eat At St. Genevieve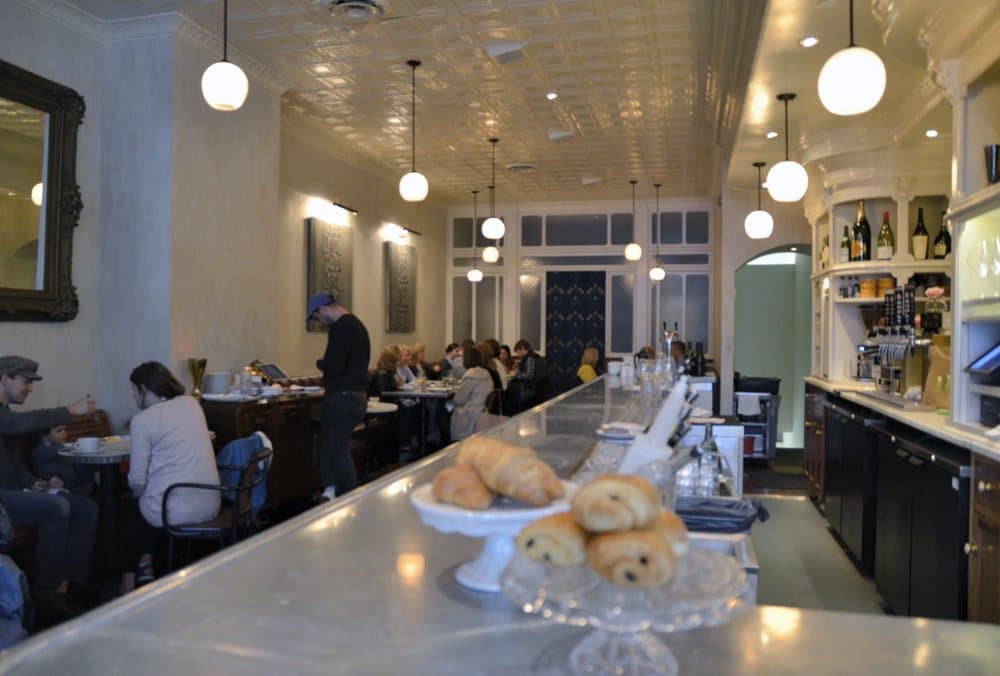 Credit: Yelp
Treat yourself to local delicacies at St. Genevieve, the city's very own Parisian-style tavern. Cozy lighting lends to a warm intimate atmosphere as does its well-curated list of wines. This fun little cafe is a time-transporting stop to the style of salons, cafes, and buvettes of eras past. Come reimagine the hustle and bustle over at 50th and Bryant in the heart of the Lynnhurst neighborhood.
6. Get A Drink At Surly Brewing Co.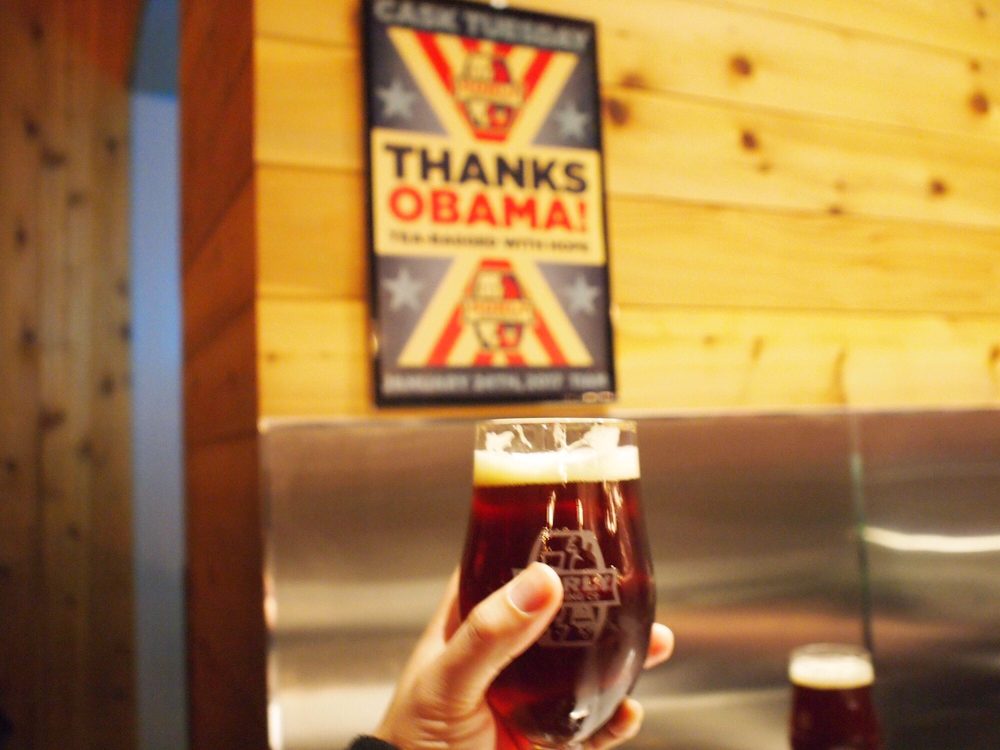 Credit: Yelp
Modern facilities, awesome staff, and microbrews make this one of the coolest joints in town. Sampling some of the local good stuff is one of the most fun things to do in Minneapolis. In the summer months, come cool down on the green grass or lounge on the patio terrace.
7. Fill Your Stomach at Yum!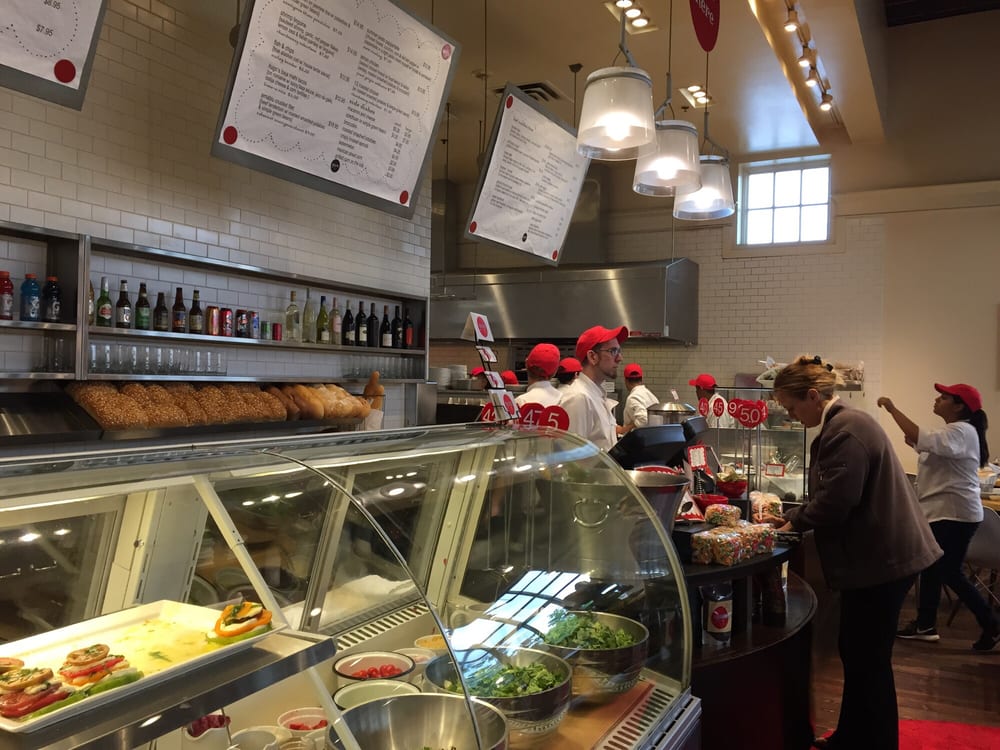 Credit: Yelp
If you took the kids, we're sure they'll love Yum! just as much as you will. The name pretty much sums it up. It's all about good old hearty comfort food. Let's just say it's always a crowd pleaser. We highly recommend the lemon chicken and macaroni.
8. Eat Your Bodyweight In Sweets At Cupcake
Credit: Cupcake
This could very well be the best creation ever made. This adorable little cafe is a coffee house, bakery, and cupcake shop all wrapped up in one. Cupcake is the perfect place to go for a quick bite, sweet treat, or for your daily dose of caffeine.
Deli cases are lined with adorably-decorated cupcakes, and a wall of freshly-baked bread wafts mouth-watering smells from the kitchen.
 You can find this lovely little eatery in Eagan off of Cliff Road. They share their space with an equally delicious full service restaurant, the Mason Jar. So, eat your fill of sandwiches, flatbread pizzas, and pot pies and try your best to save some room for dessert.
While the fair-trade coffee, scrambled cage-free eggs, and flatbread sandwiches make for a great meal, the cupcakes are the real star of the show. House favorites include the Taylor Swift (a vanilla cake covered with sprinkle frosting), S'mores, and gluten-free options. All in all, it's a great place to indulge in your treats, enjoy a mocha drink, and catch up with friends.
9. Drink Up At the Happy Gnome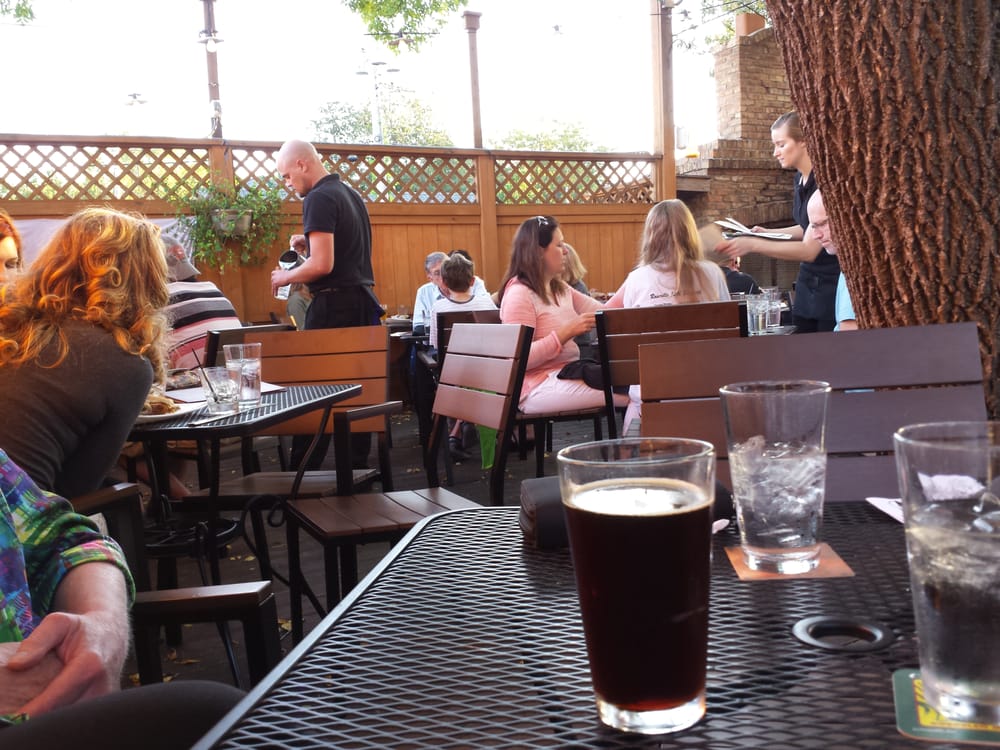 A popular place among the Minneapolis after-work crowd, this casual neighborhood bar makes ordering a drink a delightful challenge. Choose (if you can) from more than 50 on tap and 100 by the bottle beverages. We've said it before and we'll say it again. Sampling brews are one of the most fun things to do in Minneapolis.
Make sure to ask for a sample of two of the best local beers: the rich, malty Surly Furious and Summit's hoppy Extra Pale Ale. The full bar also offers up the single-handedly best malt collection we've ever seen as well as a straightforward menu of wine. Snag a seat at the long L-shaped wooden bar or better yet, one by the fireplace.
Music and Nightlife
While there's a crazy number of choices to do, experiencing the local nightlife is one of the most fun things to do in Minneapolis. Walk the town and go bar hopping. Sing your heart out at a karaoke night. No one knows who you are anyways, you have anonymity on your side. Enjoy a night out for a comedy show and dinner package. Go dancing at a packed local nightclub. The choice is completely up to you.
10. Laugh, Shout, and Dance at the SHOUT! House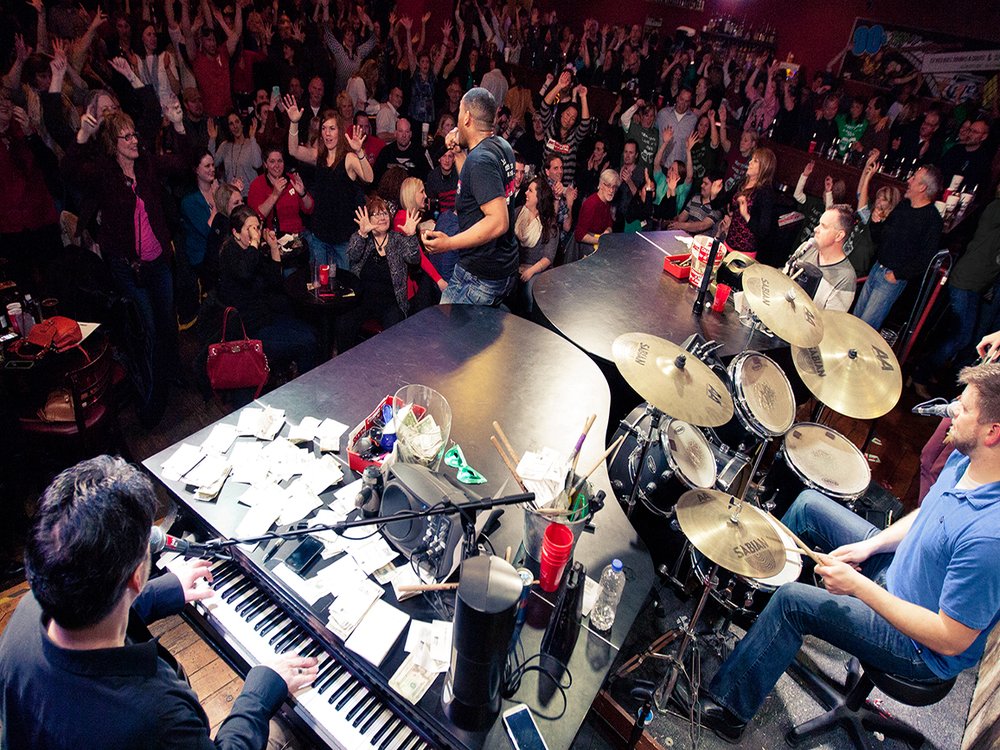 Credit: Yelp
Here, it's your turn to "be" the entertainment. Be an observer, participant, or both down at the SHOUT! House. No matter what, just know you'll be living life at the top of your lungs. It's always a night full of entertainment and unforgettable memories. This is one of the most popular spots in the city, so we highly recommend making reservations in advance.
11. Listen to Live Music at the Lake Harriet Band Shell
Credit: Yelp
Pack a picnic, throw down a blanket, and stake out your spot in the park. Here, you'll enjoy live performances of samba, swing, reggae (and even a Neil Diamond tribute concert) at Lake Harriet. Shows are held every night at 7:30 PM from Monday through Saturday or from 2 PM to 5:30 PM on Sundays. As part of the chain of lakes, Lake Harriet also offers nearly three miles of walking, running, and biking trails for those looking to get their workout in for the day.
12. Dive Into the Local Music Scene at the Indie Store, Fifth Element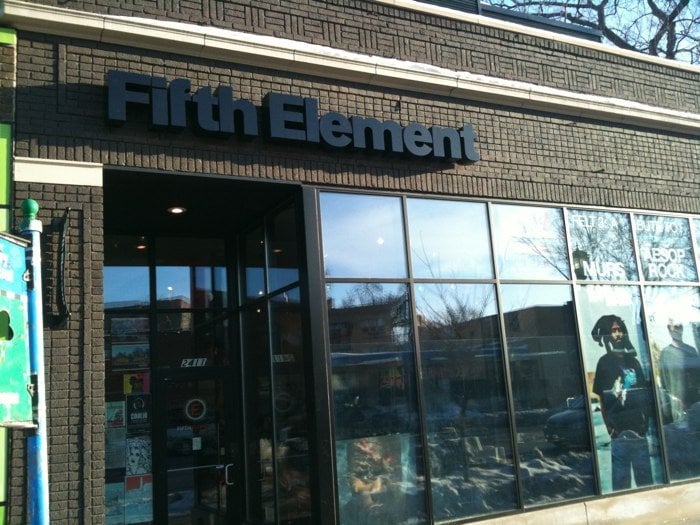 Credit: Yelp
Dive straight into the local indie music scene at Fifth Element. This funky retail store opened its doors to the city in 1999. Over the years, it has established itself as one of the leading providers for all your Hip Hop needs – vinyl, CDs, art supplies, clothing, specialty items, and more. While they initially focused on Rhymesayers products, they've expanded their selection a lot, taking in a wide range of products.
If you're interested in checking it out, they've also opened a blog. But it's much more than your typical one. There are full, in-depth interviews with artists dating back to the good old days, as well as ones with the hottest up and coming newbies on the scene. You'll also find album reviews, Hip Hop history, Graf, community social and political issues, a cooking show, lyrical analyzing, and more. What just happened?
13. Laugh So Hard You Get A Six-Pack at Brave New Workshop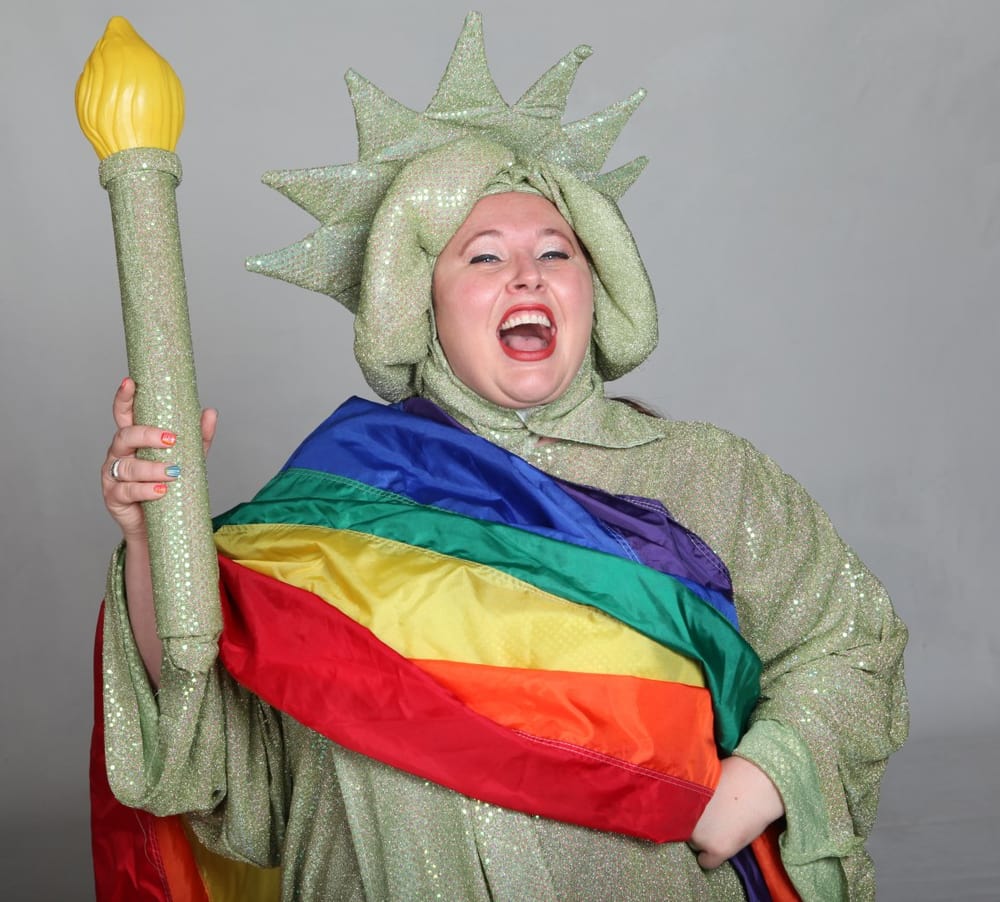 Credit: Yelp
The Brave New Workshop has been serving up audacious, hilarious, and bold comedy (improve and satire included) since 1958. Yes, that's longer than any other theater in the U.S. Founded by the famous Dudley Riggs, the Brave New Workshop offers an amazing place to think, laugh, learn, and play. Spending a night of laughs here is hands down one of the most fun things to do in Minneapolis. Alongside their own theater productions, the BNW also hosts a variety of other performances in their ETC theater, including production, live event entertainment, emcee services, and video rentals.
The Creative Division offers speaking and training for Fortune 500 companies including Microsoft, Hilton, Target, and General Mills. The BNW's school, the Student Union, has the most comprehensive curriculum training in the country. With a commitment to sustainability and a unique business model, they operate as a self-funding events organization.
14. Play Mini Golf While Sipping A Boozy Slushie At Can-Can Wonderland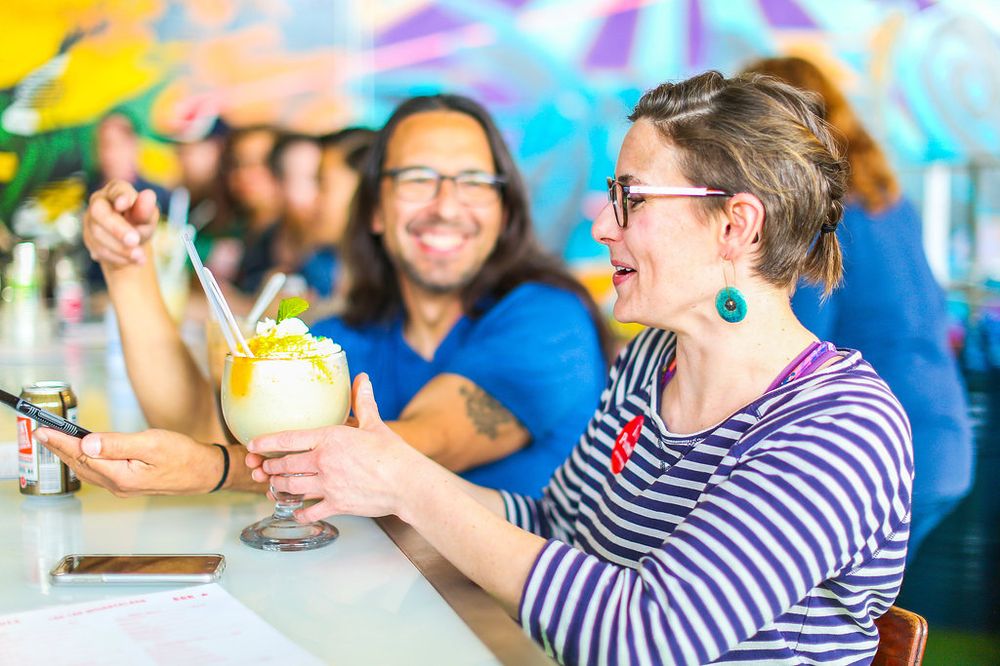 Credit: The Jadeite Shutter
Take a trip down memory lane and beat the high score at the arcade bar. Putt putt your butt off on an 18-hole mini golf course. Order your fair share of delicious boozy slushies. Welcome to Can-Can Wonderland, an economic engine for the arts. For really fun times, come after 9 PM for their 21+ events. You can also swing by Thursday through Saturday in the early-mid afternoon. We can't think of more fun things to do in Minneapolis than playing a tipsy round of putt putt.
15. Hope For A Strike At Bryant Lake Bowl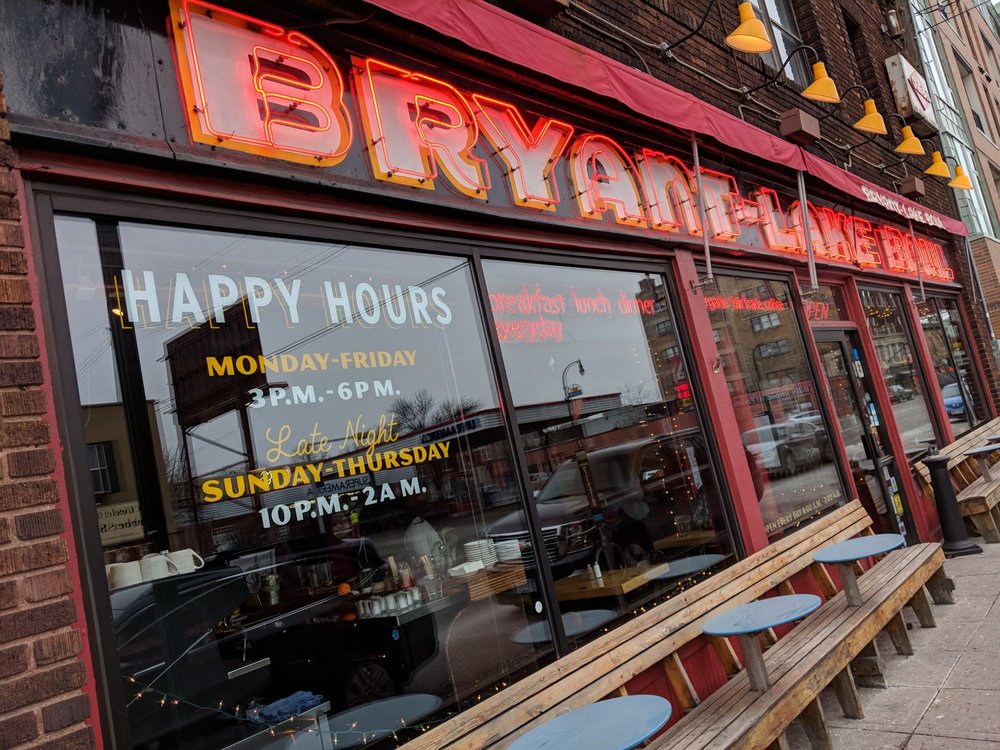 Credit: Yelp
Affectionately known by locals as the BLB, this vintage-style joint is right up your alley (hehehe). Grab a cold corona from the full bar and get your bowling shoes on. An adjacent theater draws in crowds for concerts, films, and plays every week. Whether or not you plan on bowling (hint: you really should), this quirky 1950s style venue with eight wooden bowling lanes is the perfect place to meet for drinks. The full-service restaurant is pretty good too. Skip the greasy and get the flavor from an American cuisine with locally-sourced ingredients.
Get All of Your Shopping Done In Just Two Stops
You can't beat the shopping in the Twin Cities. Why? They have the Mall of America and a whole bevy of quirky, fun thrift shops to pop some tags at. Load up your cart full of good stuff and enjoy these fun things to do in Minneapolis.
16. Shop Till You Drop At The Mall of America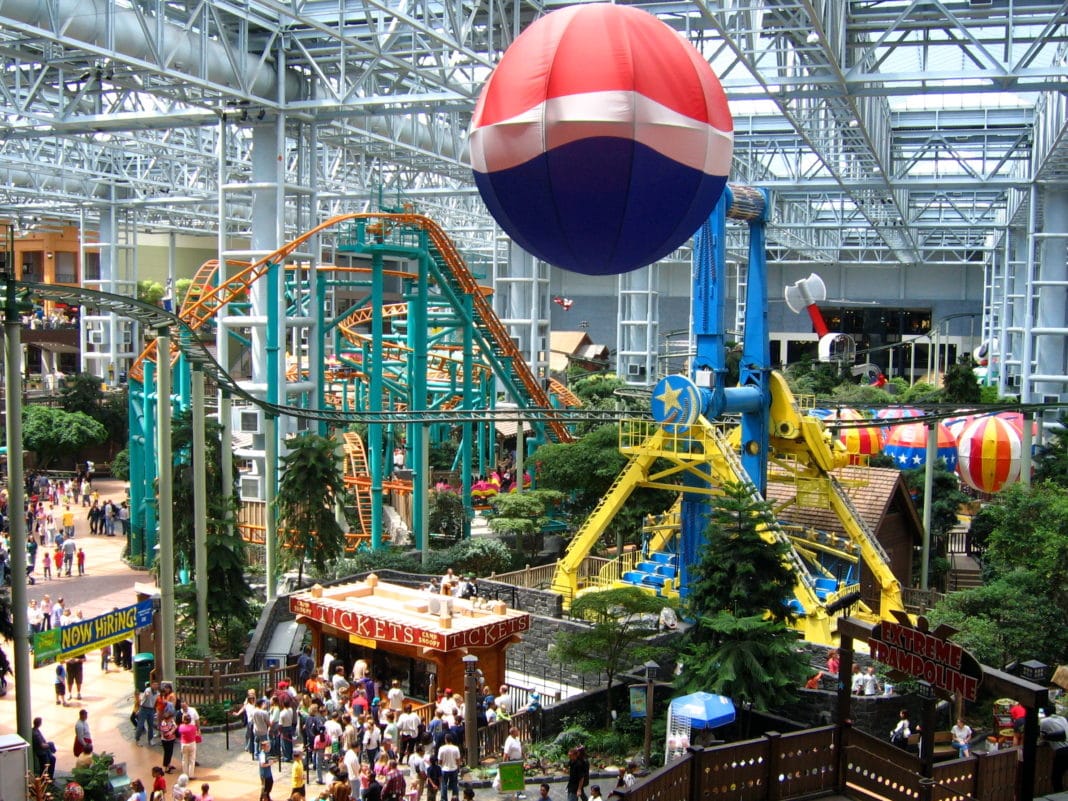 Welcome to the largest shopping center in the USA. Yes, it's kind of like a normal mall, filled with the usual stores, snack shops, and movie theaters inside. But it's also more than a mall. Wander around long enough and you'll also find a wedding chapel, 18-hole mini golf course, zip line, and an amusement park – aka the Nickelodeon Universe.
If you're feeling adventurous, buy a ticket and enjoy 27 scream-inducing roller coasters. To walk through will cost you nothing but who wants to just look at everyone else having fun? A one-day unlimited wrist pass is $36. If you'd rather buy just a few rides at a time, they run from $3.50 – $7.00 each. 
Okay, we got a little distracted. The mall has a lot of other awesome stuff to do too. Spending a day here is one of the most fun things to do in Minneapolis. The state's largest sea aquarium is also here. Sea Life Minnesota is brimming with cool underwater creatures – sharks, jellyfish, stingrays, you name it. To save a little dough, ask the friendly staff about a combination pass. If you're coming from the airport, take the Blue Line running to downtown. The mall is located in suburban Bloomington, just about 10 minutes away.
17. Scope Out Old School Finds at Via's Vintage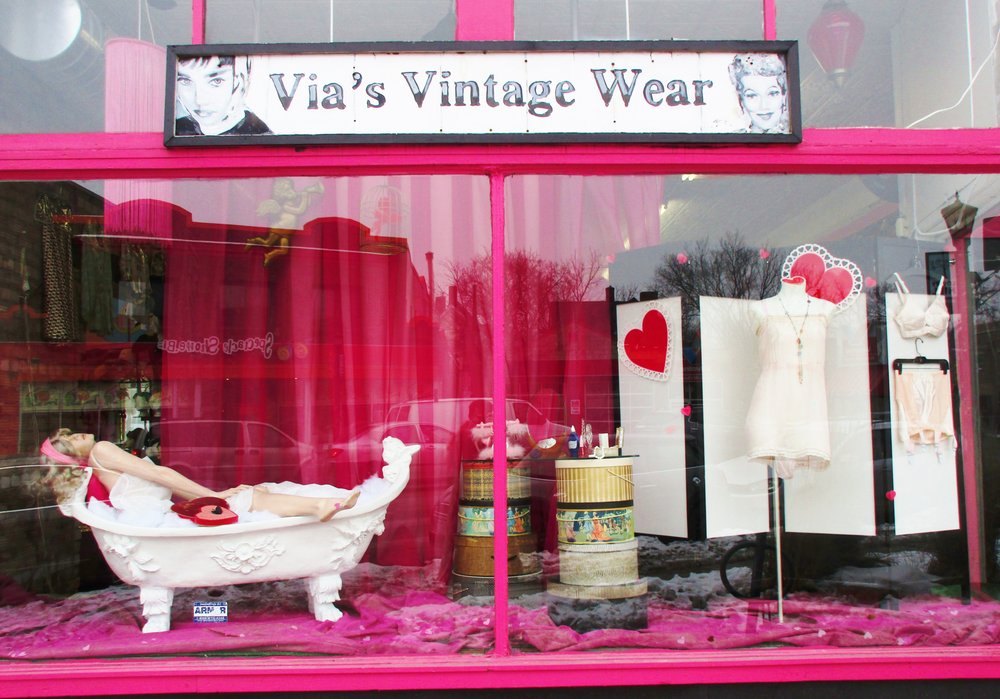 Credit: Yelp
Located along Hennepin Avenue in Minneapolis' Lowry Hill East neighborhood is the quirky, fun little shop, Via's Vintage. The clothes aren't the only thing that stands out here. Exposed brick and flamingo pink walls add a certain flair. The racks carry a unique selection of rotating men's and women's pieces, including vintage apparel, shoes, and accessories. Colorful party dresses line the walls, while separate special racks feature high-quality garments from the 1940's -1990's. Sparkly clutch bags and toppers are scattered throughout the space, while vintage pearl jewelry and costume earrings line the display case in the main room. Just be warned: It's really hard not to leave with a whole cart full of finds.
Daytime Activities the Whole Family Will Enjoy
Enjoy your share of fun in the sun during the beautiful spring and summer seasons. Just open your door and you'll find something going on nearby. Here are some of our picks for the best daytime activities and fun things to do in Minneapolis.
18. Spend An Afternoon At the Minnesota State Fair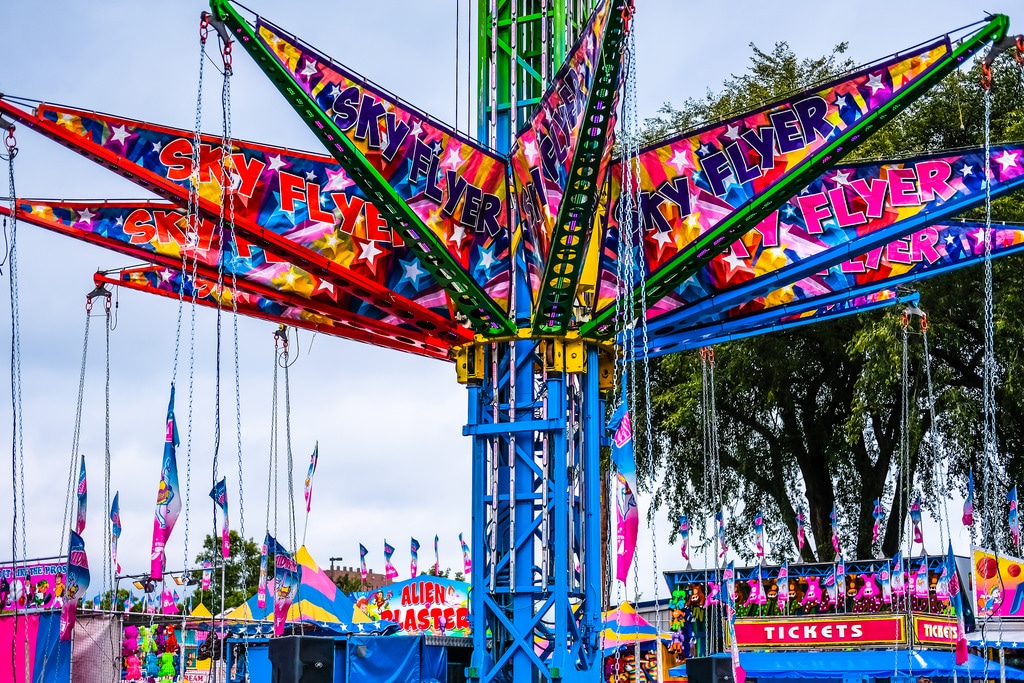 The end of summer doesn't always have to be a bad thing. This 12-day fair runs from late August all the way through Labor Day. Besides celebrating the state's rich agricultural heritage through livestock displays and farming competitions, the fair is also famous for its many concession booths, live performances, and activities for the kiddos.
After its launch in 1859, it flourished rapidly, growing to become one of the nation's largest state fairs. Besides super fun classic rides like the Giant Slide, visitors come to sample delicious eats including deep fried pie served up with rich vanilla ice cream.
19. Walk or Drive Through St. Paul's Five-Mile Summit Avenue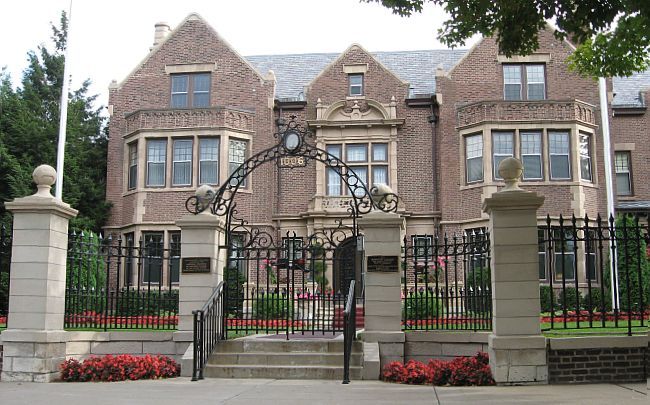 Enjoy one of the longest stretches of lovely Victorian architecture in the U.S. First, check out a 36,000 square foot, five-story stone mansion. If it doesn't catch your attention right off the bat, nothing will. Second, put on your walking shoes. You'll be taking a lovely stroll along a 1.5-mile stroll with Summit Avenue walking tours to check out Gilded Age homes.
You'll learn all about their architecture, social history, and preservation. If you're traveling west by car, there's something you just have to see. Take special note of 599 Summit, where F. Scott Fitzgerald lived while writing his novel This Side of Paradise. 
Summit Avenue wraps up at River Road, where you can park, enjoy a picnic, and beautiful views of the flowing Mississippi River Valley.
20. Buy Local Goods at the St. Paul Farmer's Market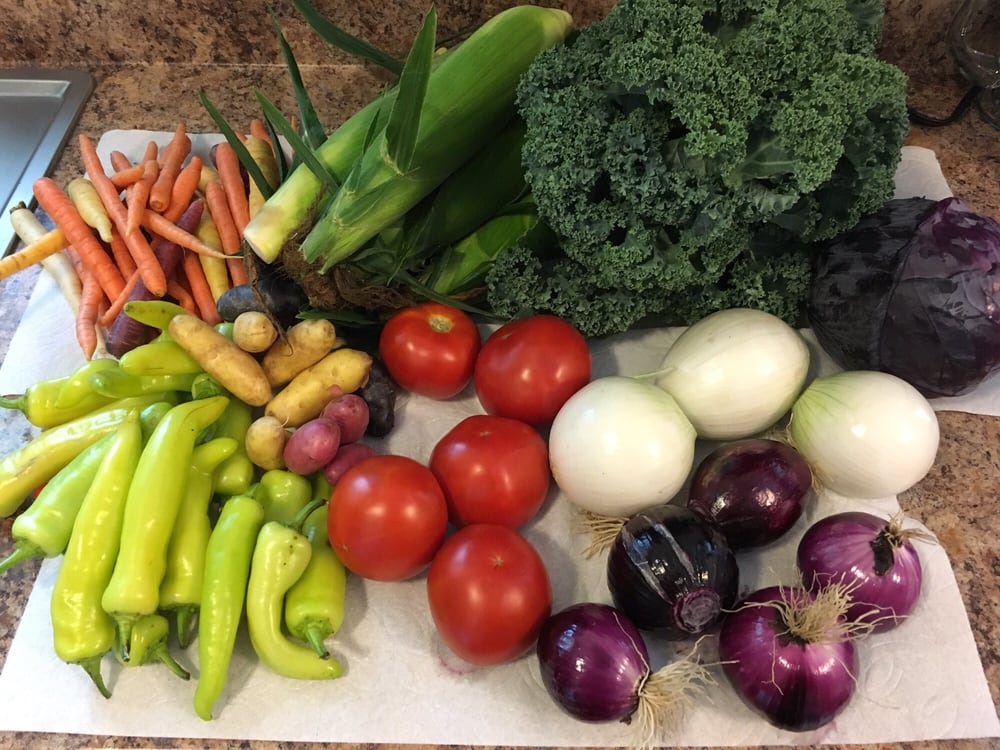 Credit: Yelp
The locals know where to go to get the good stuff. Now, you do too. Spend the morning browsing the local farmers market at St. Paul. This is one of the most fun things to do in Minneapolis. Shop from more than 167 stalls in this downtown Saturday market. Every farmer and local producer comes here from a 75-mile radius to sell their goods. Top-selling springtime goods include organic asparagus, veggie and flower seedlings. Summer brings bell peppers, muskmelons, and hormone-free poultry. Sweet locally-harvested honey and artisan cheeses can be found at the market all year long.
21. Learn a Lot At the Science Museum of Minnesota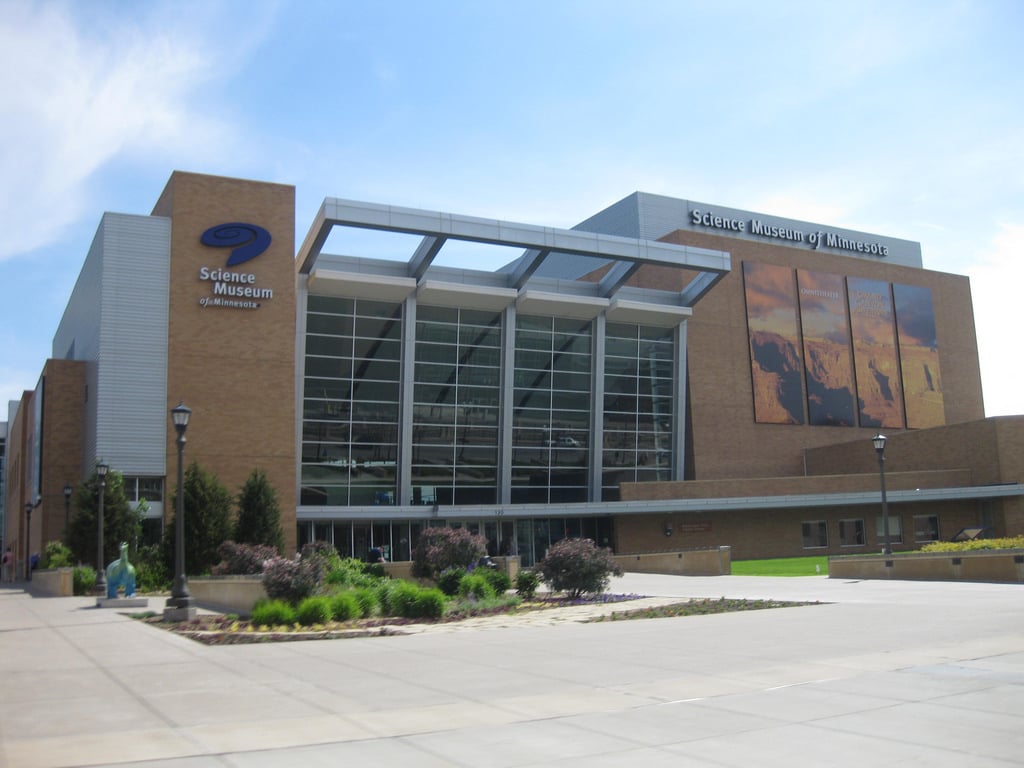 Located on the bluffs of the Mississippi River, this hands-on museum is as much a playground for the parents as it is for children. Run up and down the stairs to play different tunes, enjoy the IMAX Omnitheater, and over 74,000 square feet of exhibit space. This space is filled with experiments about the human body, paleontology, and facts about the mighty river flowing outside. Out back, stroll through the museum's ten acres of outdoor exhibits, where you can choose to play mini golf or uncover the secrets of a local ecosystem.
22. Walk the Minneapolis Riverfront District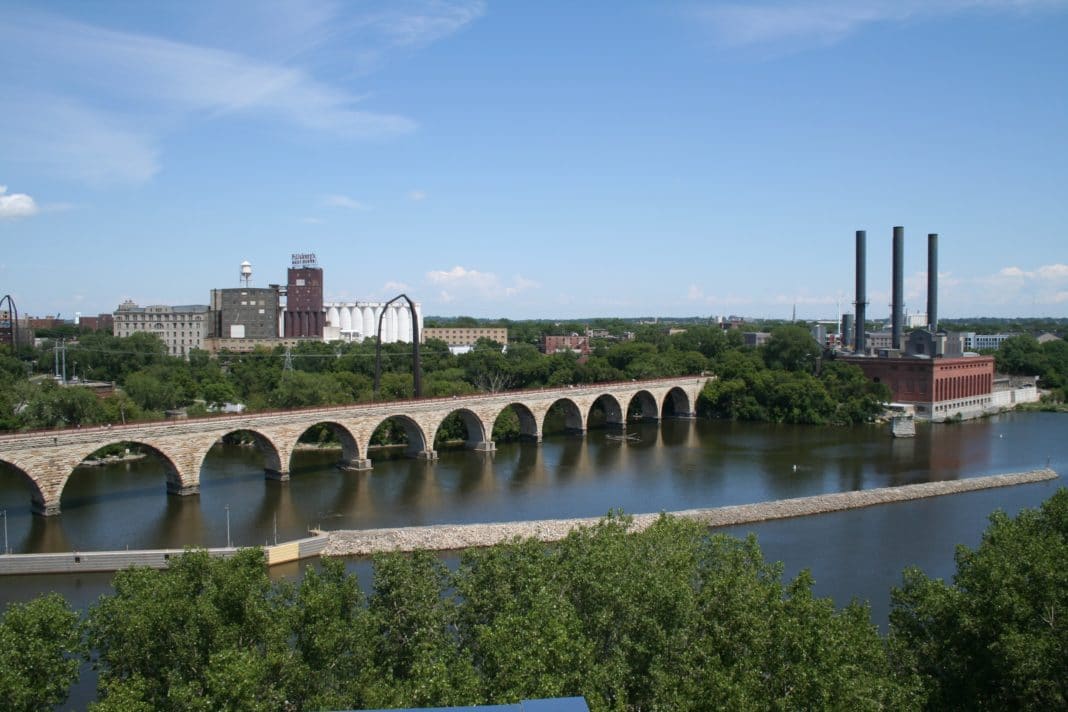 Well-known as the birthplace of Minneapolis, this Riverfront District is located along the Mississippi River in downtown. Exploring this area is one of the most scenic and fun things to do in Minneapolis. Visitors can choose to take a self-guided tour along the St. Anthony Falls Heritage Trail, centering around the only waterfall along the river.
Make sure to snap some pictures by the Stone Arch Bridge, a National Civil Engineering Landmark. The Mill City Museum explains how flour sparked the region's urban population boom, and miles of sightseers line the trails of tree-lined parks. Guests can finish their day with a movie at the St. Anthony Main theater or a live show over at the Guthrie Theater. 
23. Borrow A Bike From Calhoun Bike Rentals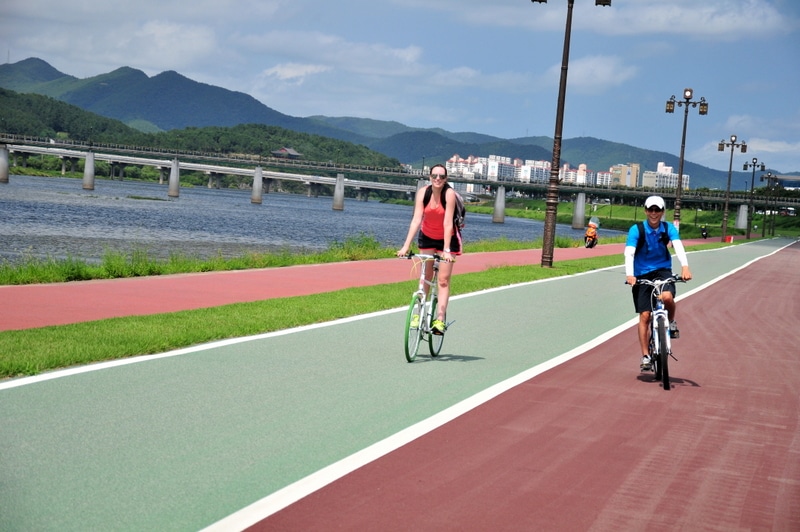 Located one block from the beautiful Lake Calhoun and the Midtown Greenway Trail, this little shop offers a fun way to experience the city at pretty good prices. All rentals come with a helmet, bike bag, lock, and trail map. As the only bike rental shop in the city, you won't have to worry about shopping around. They also offer guided tours if you'd like to get some local knowledge on where to pedal around Minneapolis. If you bring your own bike, you can get a discount on tour prices. The staff is also happy to help plot out a course for you to enjoy your own unique ride through the city. In 2010 and again in 2011, Minneapolis was ranked as the best bicycling city in America.
Get Ready For the Best Time Ever In the Land of 10,000 Lakes
Okay, now that you've learned all the best spots in the city, you just have to go. Spring and early summer offer the best times to visit Minnesota. The winter's frost has retreated, the sun is shining, and the heat of late summer has yet to hit. Even so, there are plenty of places to cool down and lots of fun things to do in Minneapolis. Foodies in particular will love this city. Everywhere you turn, there's a new restaurant springing up, a cozy cafe to enjoy a sweet treat, and lively local breweries that guarantee nothing short of a good time. 
While you're there, it would be a shame to miss out on the museum, art, and music scene too. There are plenty of venues for millennials seeking out the latest music trends and for families who just want to catch a good show. 
We hoped that we helped add a few extra epic spots to that midwest bucket list of yours. If you have any questions or comments for us below, you know what to do.
Related Article: Why You Should Visit Minneapolis in 2018