Lake Como is Arguably the Most Picturesque Lake in the Europe. Located in the Foothills of the Italian Alps, Come Make Lake Como Your Next Vacation Destination.
Lake Como, Italy is a humble tourist destination that will leave you in awe. Though it is not the largest lake in Italy, it is surely the most attractive. Many villages and villas are sprinkled around the perimeter of this body of water. Between the still waters and the dramatic, grand mountains of the Italian Alps, travelers will find their own paradise at Lake Como. In addition to the breathtaking views of the lake itself, travelers will find themselves enjoying the surrounding towns just as much. With narrow cobblestone streets, fragrant flowers, luxury villas, steep mountains, moss-cloaked buildings, small stone bridges, and delightful architecture, it is no wonder why many celebrities vacation to Lake Como throughout the year. George Clooney and others have even purchased property around the lake.
Lake Como exudes tranquility and beauty. From the lake to the villages dotted along the perimeter of this serene water, travelers will find every corner of Lake Como to be picturesque and admirable. We vote that Lake Como become your next vacation destination for so many reasons. In addition to spending hours simply inhaling the fresh air and the charming views, travelers can pick from a range of other activities to do while at Lake Como. Here are a few of our favorites.
Visit a Villa
Whether it be Villa Melzi, Villa Balbianello, or Villa Carlotta (or all the above), it is necessary to tour a villa when on a trip to Lake Como. These luxurious properties are known for their lush gardens and extravagant estates. Come explore the color and fragrance of the intricate gardens that surround these properties.
Villa Melzi is located in Bellagio and was built in 1808. Visitors can tour the property and wander through the spectacular private gardens. Since Villa Melzi is privately owned, travelers can only access the gardens. However, the grounds are so magnificent that it makes a trip to Villa Melzi worth it. It is but a quick walk of only 5 minutes from Bellagio, which is another must-visit town to explore when at Lake Como.
Villa Balbianello, located in the small village of Lenno, comes laced with art, history, and natural beauty. Seated along the border of Lake Como, this villa provides awe-striking displays of the water and mountains. Villa Balbianello can be accessed by boat or through a short hike.
Villa Carlotta is another top villa to see when traveling around Lake Como. Around every turn, visitors will see the stunning beauty of the property. The gardens are well maintained and the museum inside features the rich history of the villa. Kept in pristine condition, visitors will not regret a trip to Villa Carlotta.
Hike Sentiero del Viandante
Anyone up for a hike? Hiking from Verenna to the castle takes travelers an average of 3 hours, but depending on your pace it can be done in less or more time. Walk through small towns and discover wondrous views of both the land and lake. Lace-up suitable walking shoes for this trip as the cobblestone can be quite slippery when wet. Areas of the path can be strenuous, so bring a water bottle to stay hydrated. There are even water fountains along the way for hikers to use. With plenty of shade and great views, solo hikers and families will both delight in this opportunity to see the beauty of Lake Como. When at Lake Como, take this trail that winds up and around the mountainside. It is lovely and, for the most part, leisurely hike.
Hop on a Boat and Go for a Cruise
When at Lake Como, one must take a cruise on the lake. The lake is the reason you came after all. Zooming on this body of water provides beautifully unique views of the lakeside towns, villages, and villas. Many towns surrounding Lake Como, including Bellagio, Como, and Varenna, offer cruise/ferry services so that travelers can enjoy the richness of Lake Como. One popular pick is Taxiboat Varenna. Climb aboard a classic and sophisticated Venetian-style water taxi and take in the best views of the lake. Each boat can hold up to 18 people, so whether you are traveling solo or in a small group, everyone will be able to enjoy this elegant boating experience together.
Any time of day, a cruise on the lake is a great idea. However, we particularly recommend taking a sunset cruise because there is nothing that compares to Lake Como's splendor at sunset. Watch as the sky shifts from blue to soft pink to blazing orange. With mountains stretched out in the background, travelers will need to get out their cameras to remember the moment.
Ride the Funicular from Como to Brunate
Travelers visiting Lake Como must ride the funicular up into the mountains surrounding Como. About every 15 minutes the funicular ascends to Brunate and the entire cable car trip takes less than 10 minutes. It is the fastest way to travel between the two towns of Como and Brunate. This ride will be the highlight of your trip, as it has been for countless other travelers adventuring around Lake Como. Riding up a steep hill, travelers will be impressed by the views that they see along the way and particularly the view they see at the top. We hope you aren't afraid of heights.
From the top, visitors will experience a view unlike any other. There is a family-run café perched on the top cliff that overlooks the Lake and is the perfect place to grab lunch. Order a pasta dish and you will not be disappointed – neither with the flavor nor with the views. There are also lovely shops to wander into at the top.
Fly in the Sky on a Seaplane Tour of Lake Como
Want to climb even higher in the sky than the funicular allows you to go? Travelers will be glad to know that they can. Seaplanes take off and land on Lake Como, providing a unique and unforgettable experience for travelers visiting the area. Take a roundtrip over the lake to see awe-striking views of the water, mountains, and villages. These are special, memorable views that can only be seen from the sky. If you plan on riding a seaplane, we highly recommend booking your tour in advance because of its popularity. From take off to landing, riding in a seaplane will be a whole new experience that travelers won't want to miss out on.
Visit Enoteca Principessa
Enoteca Principessa is a winery located at Lake Como. It is the place to be if you enjoy a glass of wine. Food and wine are undoubtedly some of Italy's finest attractions. Enoteca Principessa is the greatest place for wine tasting paired with a glorious view. Plus, after the tasting, Enoteca Principessa will ship wine bottles straight to your doorstep. You must buy a minimum of 6 bottles, but they have no problem shipping to anywhere in the world. That means that travelers can take back the flavor of Italy with them when their vacation is complete. All of the staff members are knowledgeable, helpful, and friendly. They will find for you just the wine you are looking for. Come here to try some local wines within a remarkable town.
Lake Como Is Even More Picturesque in Person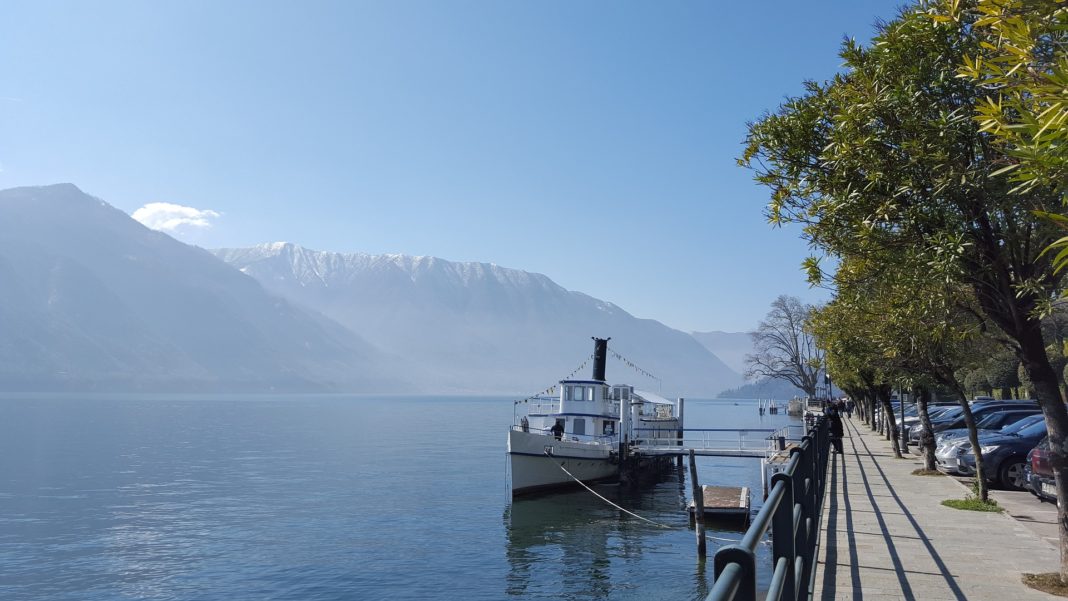 The photos really cannot do this place justice. Come see for yourself what all the hype is about concerning Lake Como. When traveling to Italy, you cannot miss out on the opportunity to journey over to Lake Como. Located only one hour outside of Milan, the quaint towns of Lake Como along with the grand mountains are calling to be admired by you. Lake Como makes for a convenient day trip from Milan or southern Switzerland. Or, travelers can opt to spend a few days soaking up the extravagance of Lake Como and settle into one of the many hotels around the lake. Come to take a cruise on the water, to soar in the sky via seaplane, explore the surrounding villas, and more.
Peace and quiet radiate from this place. You will have to remember to bring your camera to capture the wonderful views. You may also need your camera to snap a photo with a celebrity or two since there is a good chance you may run into a few during your trip to Lake Como. Since many celebrities also choose to vacation at this Italian destination, do not be surprised when you find a familiar face during your stay at Lake Como.
Why not make Lake Como your next dream vacation destination? Share in the comments if you have been to Lake Como already. We want to hear about the highlights of your trip!
Related: Cinque Terre: Experience the Colorful Italian Coast