Europe is a treasure trove of incredible travel experiences. With so many epic places on your bucket list, we understand choosing just a handful at a time can be an incredibly difficult task. Thankfully, we've done some research for you to bring you the best spots to explore in 2018. Let's take a look at the most beautiful places in Europe.
While it is certainly one of the smaller continents, what it lacks for in size, Europe certainly makes up for in history and style. From the rugged cliffs of the Dolomites, lavender fields in France, to the crystal clear turquoise water off of Grecian shores, mother nature certainly shows off in Europe. These ancient wonders, historical ruins, and stunning escapes will have you reaching for your passport in no time. Here are the most beautiful places in Europe you have to see.
1. The Cinque Terre, Italy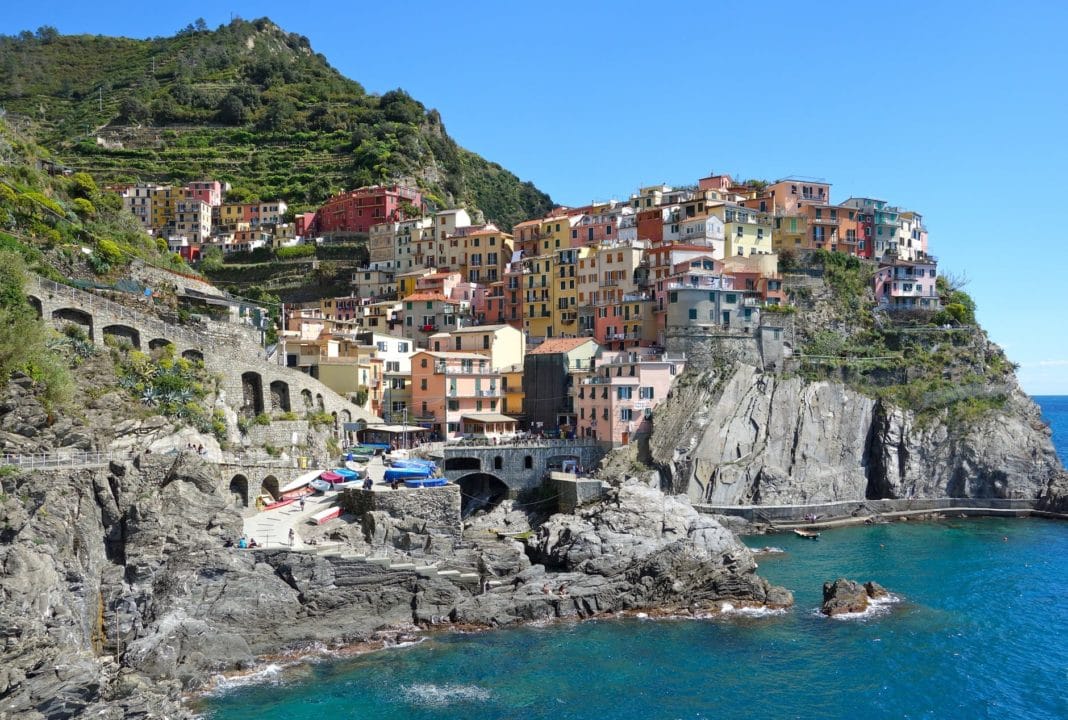 Welcome to pastel perfection in Cinque Terre, Italy, one of the most beautiful places in Europe. Set amongst some of the most dramatic coastal scenery on the planet, these five fishing villages carved out of the cliffs provide a striking contrast to their natural surroundings. Rainbow colored pastel walls dot the coastline next to rolling green hills and shimmering turquoise waters. The happiness within these quaint little towns are prepared to bolster even the saddest of spirits.
Once an undiscovered Eden, Cinque Terre, Italy is now a bustling collection of seaside villages that somehow manages to stay true to their character and culture. Travelers climb steep cliff sides along dirt steps, while a 19th-century railway cuts through a series of coastal tunnels, providing jaw-dropping views at every little glimpse to its passengers inside. Here, all the charm remains. Cars were banished years ago.
Rooted in ages of old, Cinque Terre's five seaside villages date all the way back to the Medieval period. While much of this beautiful architecture still remains, the draw for visitors worldwide has been the steep, terraced cliffs, lovely layers of green gardens, gorgeous warm Mediterranean waters, and the secret sea caves just waiting to be explored.
2. The Blue Grotto, Malta
Malta may only span a compact 27 km by 14 km but the tiny island nation is certainly packed with wondrous sights. From 5,000-year-old temples to gorgeous blue lagoons, and stunning rock formations, this country is a traveler's paradise. It is certainly one of the most beautiful places in Europe.
The stunning Blue Grotto is actually a collection of sea caves in southern Malta, located west of the Wied-iz-Zurrieq harbor. Every day from sunrise to 1 PM, visitors flock to see a spectacular sight. The cave's rare location combined with the bright sunlight leads to the water mirroring various shades of blue. Several caverns reflect the brilliant shades of underwater flora, while others showcase the richest deep shades of blue you have ever seen. It is simply postcard perfect. Boat tours of the Blue Grotto run pretty frequently from Wied Iż-Żurrieq. Head over to the boat docks and buy your ticket.
3. Zagreb, Croatia
Travelers who go to Croatia tend to make a beeline straight for the beaches. We've got to admit, the Adriatic Coastline is a pure delight. However, its flourishing inland should not be overlooked. Zagreb is chic, cosmopolitan, and edgy. Look around everyone and you will find unique Brutalist architecture coupled with Austro-Hungarian Squares. There's a cafe on every corner filled with happy coffee drinkers soaking up the midday sun.
The city has changed a lot the past few years, as the urban regeneration transforms its walls. Yet, it remains one of the most beautiful places in Europe. Street art paints the local canvass, dotting new creative spaces. Galleries spring up constantly. While you're there, make sure to check out a recently opened WWII bomb shelter in the Upper Town.
It's quite the historical and ambitious little space. To add the perfect cherry on top, the city is also home to a blossoming food and beer scene. Foodies, you'll love this. Last but not least, Zagreb has recently opened its first-ever international airport terminal. It's never been this easy or cheap to reach the Croatian capital city.
4. Gotland, Sweden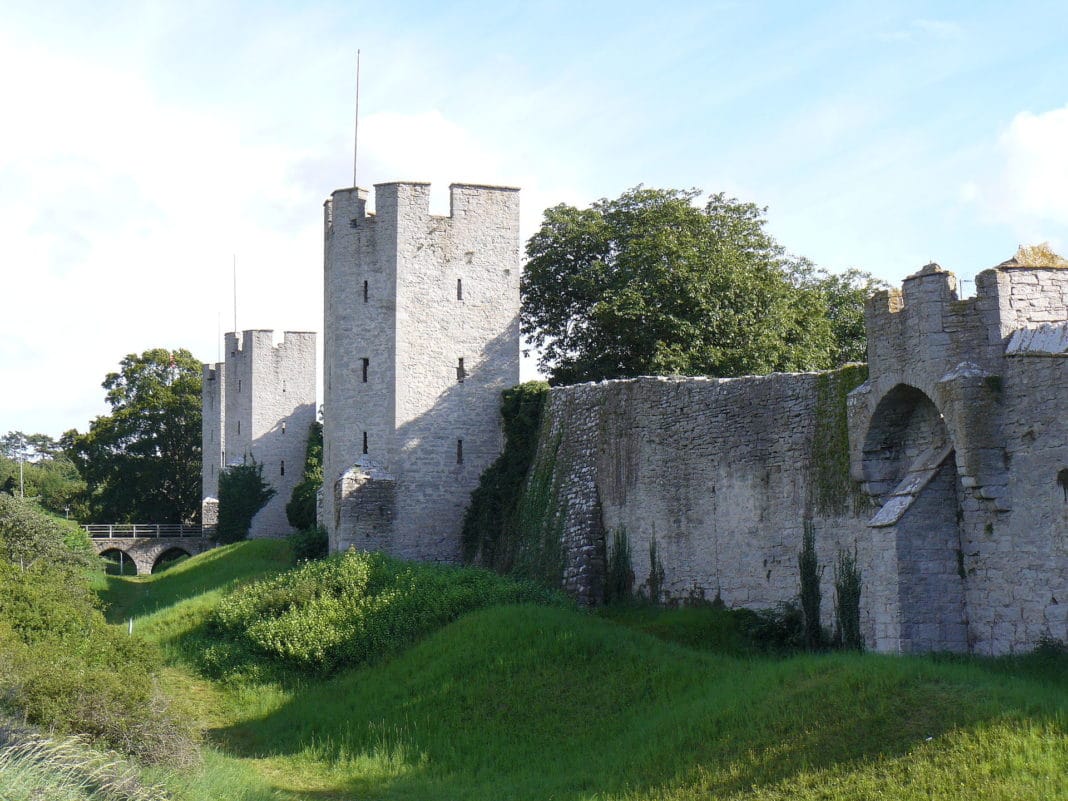 Have you ever heard of Gotland, Sweden? This is a special, yet unexpected beauty, boasting the most sunshine and historical sites in the country. It also has more restaurants per capita than any other Swedish city. So, if you want to, you could stop every place and take a bite. Just try not to go broke doing it.
This ancient island in the Baltic also offers stunning scenery. Quaint farms dot the lush green hills, mysterious forests add enchantment, old fishing villages have their stories to tell, and tranquil, sandy beaches await those who seek them. This is a popular spot among locals.
Swedes flock here from the main cities, the air fills with all the exuberance and passion of its people. When you're looking to explore, opt for a bicycle. The island is at its best when there are no cars on the roads and all you see in front of you are pure, unspoiled landscapes.
5. Galicia, Spain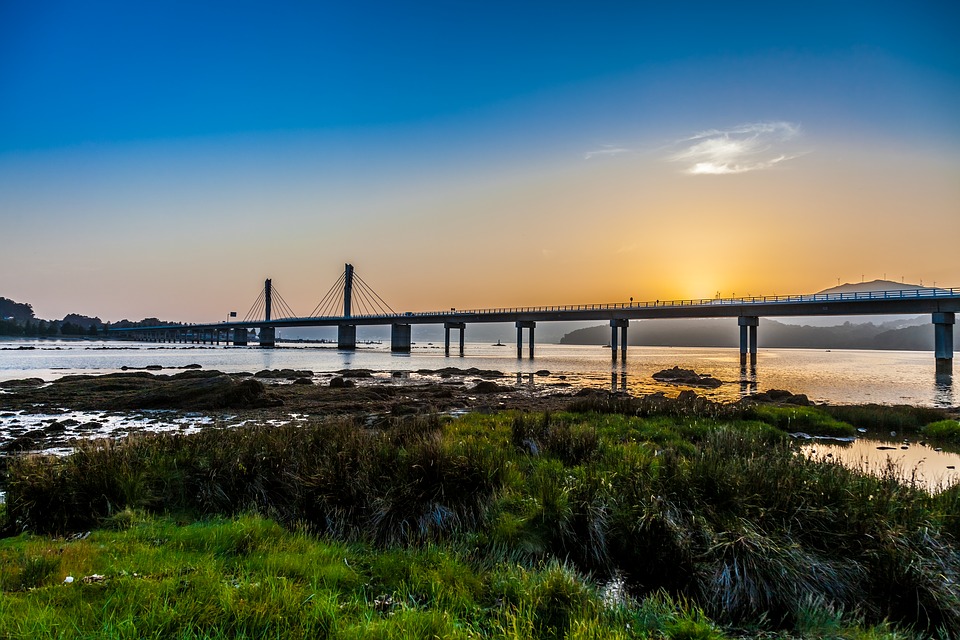 Hundreds of thousands of people flock to Galicia, Spain every year. There's a reason it has been named one of the most beautiful places in Europe. Almost a country itself, residents of Galicia have their own language and history. Superb music pervades the scene, echoing through centuries of old stone walls, and wonderfully welcome people dance in celebration.
Over 1000 km of pristine coastline awaits, carved out by stunning inlets, plunging cliffs, and dotted with charming seaside villages. Here, you'll find some of the world's tastiest seafood and one of the most beautiful places in Europe. This is the year to go. Savor the local wine, indulge in amazing food, and lose yourself in this Spanish paradise.
6. Montenegro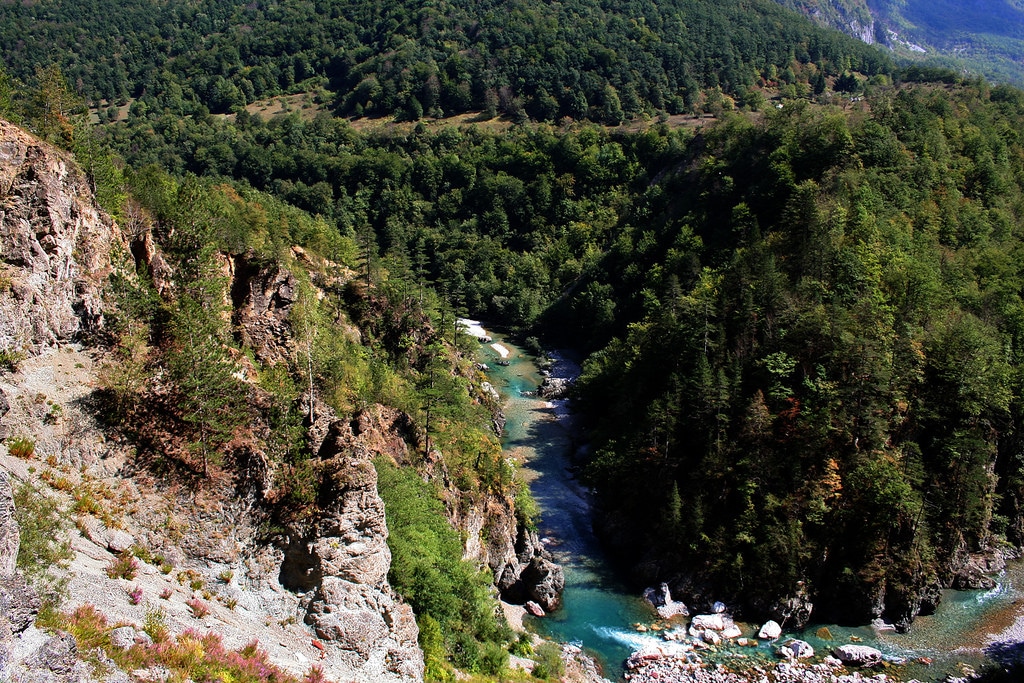 The cat is definitely out of the bag about this hot spot. Everyone knows Montenegro is one of the most beautiful places in Europe. However, you can still find plenty of things to do off the beaten track without the crowds. Better yet, the country's compact size and good roads make it more ripe for exploration than you ever could expect.
Adventure seekers can take a raft through the canyons at Tara or cycle through the awe-inspiring lunar landscapes around the Durmitor ring. Even in these highland, off-the-grid towns, the foodie scene is somehow booming. Montenegro's growing food scene includes creamy mountain cheeses, hearty beef stews, and most soft, buttery bread you've ever taken a bite of. Just try not to eat it all in one sitting.
History buffs will love the myriad of sights to see. Take a pilgrimage to stunning, secluded monasteries etched into the mountains at Ostrog and hike below to explore ones nestled in the green valleys of Moraca.
7. Alentejo, Portugal
Credit: Flickr / Joaosemmedo
While Lisbon is perhaps the most popular city to visit, we dug a little deeper. How about the Alentejo? Clifftop castles, rugged coastlines, and all the culinary wonders you could dream up await you. We've got to admit, this region has a magnetic allure.
It's also home to several Unesco World Heritage sites and all sorts of hidden wonders. Think Roman temples, ancient artifacts, and a mysterious chapel made from bones. Despite its easy access from the nearby city of Lisbon, the Alentejo has remained virtually off of the average traveler's radar.
While there have been new investments in tourism, they certainly have not taken away from the region's classic beauty. Rolling green hills, coastal vineyards, and stunning architecture will set Alejanto apart for a lifetime.
8. Moldova
Welcome to the country of secret wine cellars and precariously perched cliffside monasteries. This is truly the final frontier for most travelers. Why can't it be your first? The capital city, Chisinau, seems like a piece of history lost in time. There's always something surprising up its sleeve.
Walking the streets, you'll find cute Parisian-like cafes, lively bar scenes brimming with supplies of locally-crafted wine, and many gothic-style cellars. These are the best places to go for a sip and a bite. You really can't go wrong with any of them.
Go and see the Milestii Mici, home to the world's largest wine collection. Explore the sacred lands of the Orheiul Vechi surrounded by chalk-white cliffs. Even the most experienced travelers will be left speechless by all the wonder that comprises Moldova.
9. Cyprus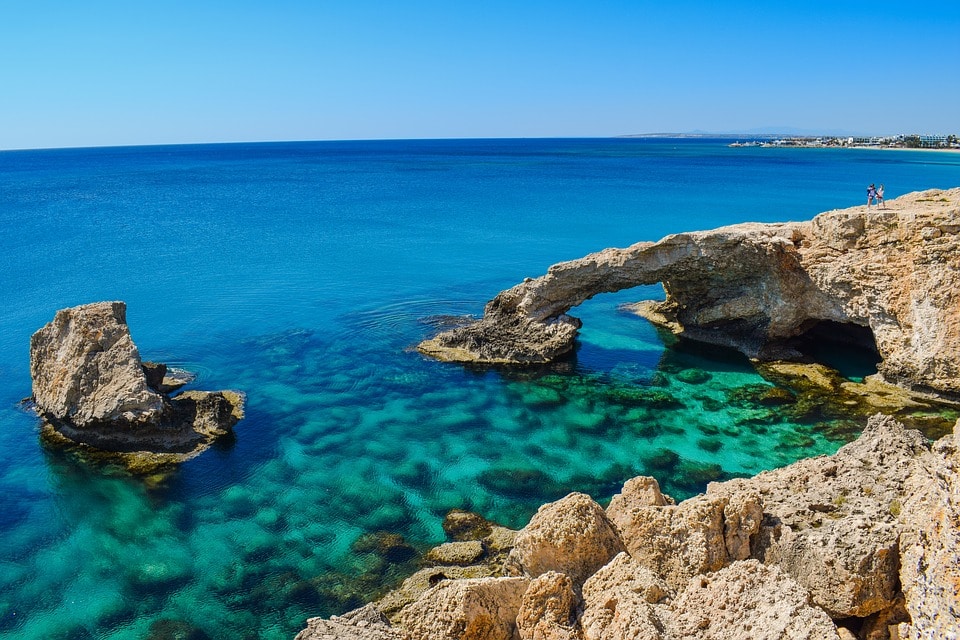 Explore the city of Pafos, the first capital of Cyprus during the Roman times. Once again, Cyprus finds itself with yet another title. In 2017, it was named the European Capital for Culture. With a name like this, you've got to wonder. There's much to be admired. History has piled countless monuments atop this island country. Catacombs, temples, castles, and preserved medieval baths dot its sun-kissed shores.
Come and explore these Unesco World Heritage sites and uncover a fascinating era of the past. As one of the most beautiful places in Europe, what could be a better travel destination for 2018?
Go Visit the Most Beautiful Places in Europe
Now that we've given you a headstart, it's time to start planning your epic trip to the most beautiful places in Europe. There is simply no way to travel this continent without being in constant awe by the diversity of culture, history, natural beauty, and culinary scenes.
This unimaginable wealth of attractions offers so much. Europe was the birthplace of democracy in Athens, Greece, Florence saw the creation of a Renaissance in art, there are graceful canals in Amsterdam and Venice, the Napoleonic glamor of Paris… We could go on forever. But we won't. The time is yours. Seize the day and book the vacation of your dreams.
Related Article: Europe Packing List: The Do's and Don'ts of What to Bring