This classy Québec city is a true gem of Canadian metropolises.
Québec City is the capital of the primarily French-speaking province of Québec. We are sure that this city is like no other place you have visited, with its rich French-Canadian history and heavy European influence. The brilliant architecture of Quebec City makes it a stunning place to visit. If you have not yet visited Québec City, this year is the time to do so.
Québec City has so much to explore.
The Château Frontenac is an iconic piece of Québec City's landscape. This massive castle is actually a luxury hotel. Standing above the St. Lawrence River, you can easily spot the Château Frontenac from afar. Its unique copper tinted roof and salmon brick structure make this hotel one of a kind. Stay here for the high-class Québec treatment complete with an in-house spa and wine bar.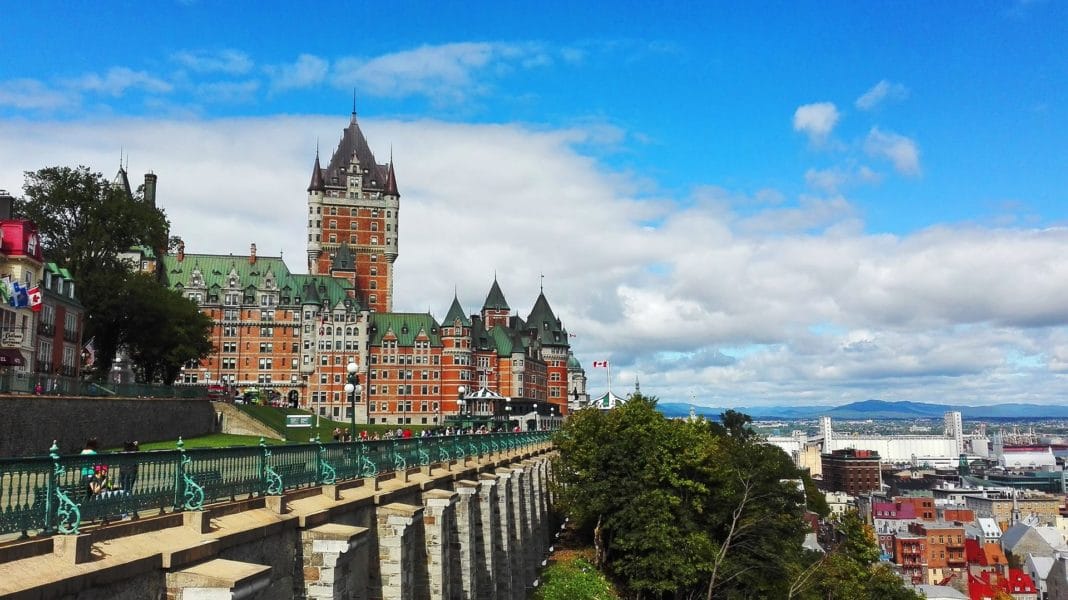 Travelers can also find the spectacular Basilica of Sainte-Anne-de-Beaupré along the St. Lawrence River. This Neo-Romanesque edifice stands tall among Québec City's cityscape. Visit the Basilica of Sainte-Anne-de-Beaupré for a tour of this incredibly designed cathedral.
Step back a few centuries when you visit Old Quebec. Québec City's 300-acre neighborhood contains its own little piece of Europe. In a recent article, CNN travel compared Old Québec to European cities in terms of culture and design. They noted, "Old Québec encompasses a whole lot more than just a street or two of European-inspired architecture." Who wouldn't want to have the experience of visiting Europe without having to cross an ocean? Walk through the cobblestone streets in this UNESCO World Heritage site.
Does this sound like the place for you? If so, be sure to travel to this Canadian urban masterpiece once the weather warms up. You will not be disappointed.
Related Article: Hidden Wonders of Canada