It's easy to get caught up in the Winter Blues. Get away from the cold by escaping to one of the best places to travel in December!
Sometimes the last thing we want is to be walking in a winter wonderland. The biting cold can be overwhelming and make us cranky when we'd rather be getting into the holiday cheer. Maybe you get seasonally depressed. Maybe your body doesn't react well to below freezing temperatures. Maybe you're like me and prefer sunny, blue skies to snowy, grey clouds. If that's the case, perhaps it's time to investigate the best places to travel in December for a respite from the cold.
Still, we understand how expensive this time of year can be. Therefore if you're in need of a winter vacation but cost is a major factor, consider one of these affordable destinations to explore. It's possible to escape the cold without blowing through your savings. This list of the best places to travel in December will show you just how attainable that dream.
1. Puerto Rico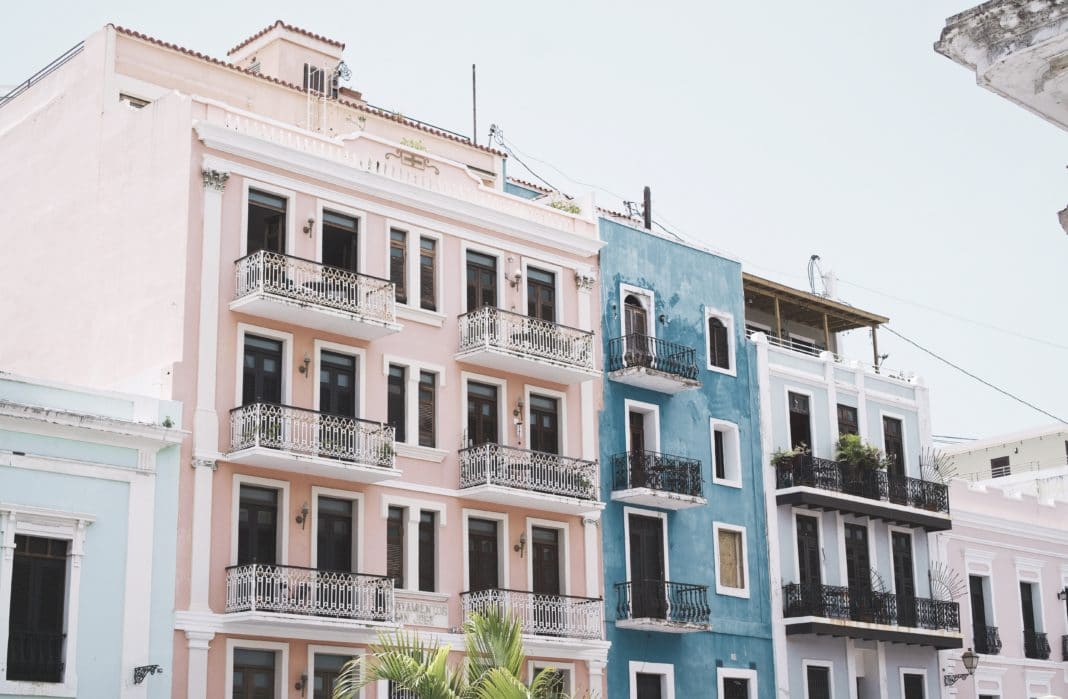 You don't even need a passport to visit this winter getaway. Puerto Rico is one of the best places to travel in December because this tropical island can cater to all kinds of travelers. If you're looking for adventure, you can tour the underground caves of Parque de las Carvernas del Rio Cumay or hike through El Yunque National Rainforest. If you'd prefer to catch up on rest and relaxation during your escape for the holidays, Puerto Rico has countless gorgeous beaches to lay out on.
From the pink sands of Isla Verde to waking up to an incredible cup Puerto Rican coffee, there are so many reasons to travel here. Plus – it's affordable! There are a number of small, independent, budget-friendly hotels in Puerto Rico to help keep costs low. For example, Villa Montana Beach Resort, a comfortable seaside hideaway, has rates that are as low as $130/night midweek.
2. Thailand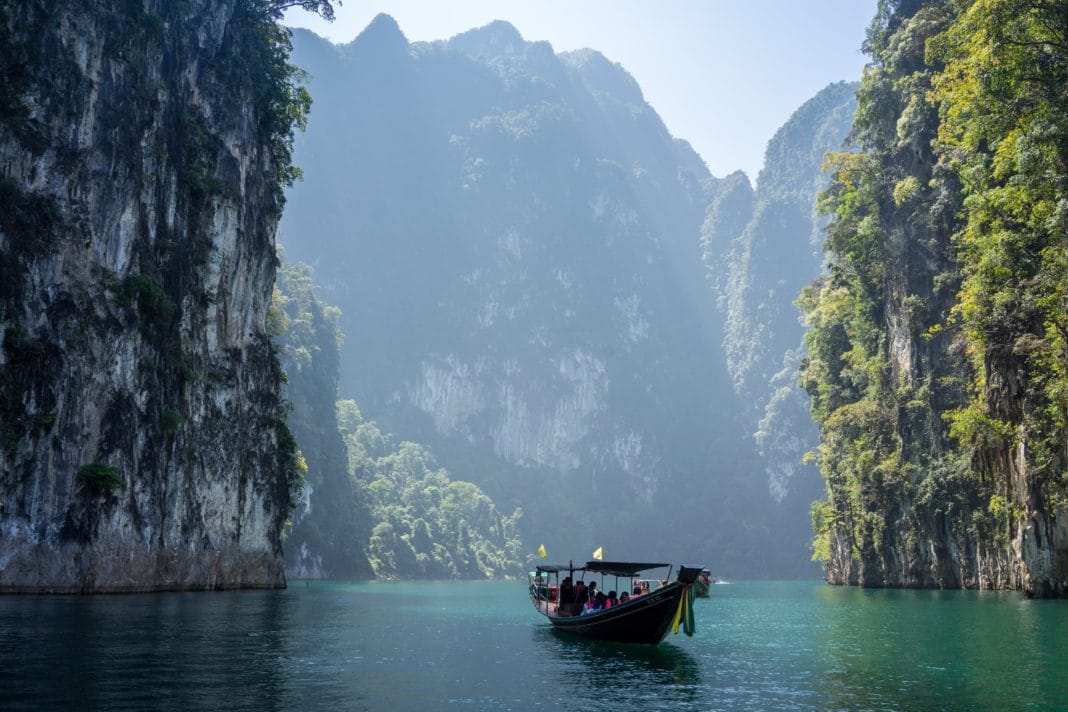 Though is can be a little pricey to fly there, once you're in Thailand it is easily one of the most affordable and best places to travel in December. This Southeast Asian country is known for its tropical beaches, ancient ruins, and delicious cuisine. You can get a taste of city life by traveling to Bangkok, or stay more rural in the less congested Chiang Mai, a city in the mountainous region of Northern Thailand.
A holiday season in Thailand will be like nothing you've experience before. You can go snorkeling in the Phi Phi Islands, explore the ancient Grand Palace, and for Christmas dinner, treat yourself to a feasts of bugs and Thai street food.
It's easy to find affordable housing in Thailand. Airbnbs and hostels are great options to look into for travelers on a budget. Two budget-friendly resorts that are worth checking out in the city of Ko Lanta are Lanta Villa Resort and Lanta Pavilion Resort, which can be as low as $29/night.
3. San Diego, California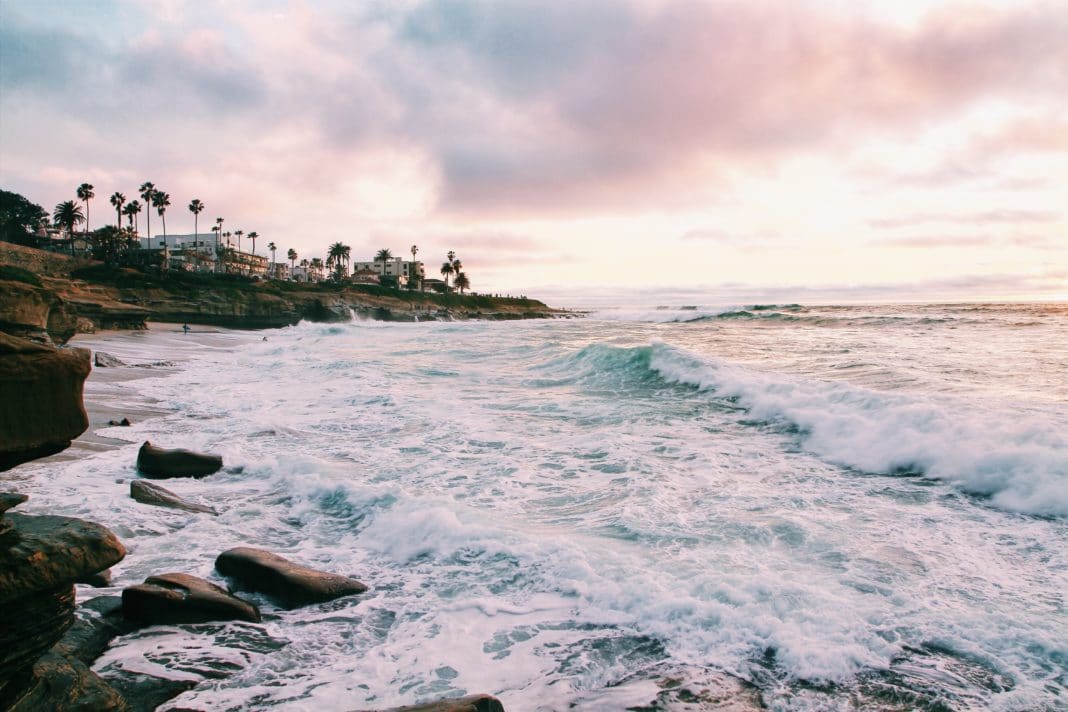 If you're looking to stay within the country for your holiday getaway, then San Diego, California is a great option to consider. It's true that California isn't typically known for being an affordable state to visit. However there are plenty of affordable activities in San Diego to keep you busy (i.e. the San Diego Zoo and Gaslamp Quarter, to name a few.)  There are also a wide range of hotels and inns to choose from for $100/night.
San Diego is also know for its warm weather year round. Though the water may be a little chilly to swim in during the winter months, the temperatures should still be warm enough for you to stroll along the beach, have a picnic at Balboa Park, and go on bike rides on the board walk. San Diego, California is a very relaxing and one of the best places to travel in December?
Need we even mention the fact you're in the #1 wine state in the country? If you don't take advantage of all the San Diego wineries while you're there, we'll hop on a plane and do it for you!
4. Mexico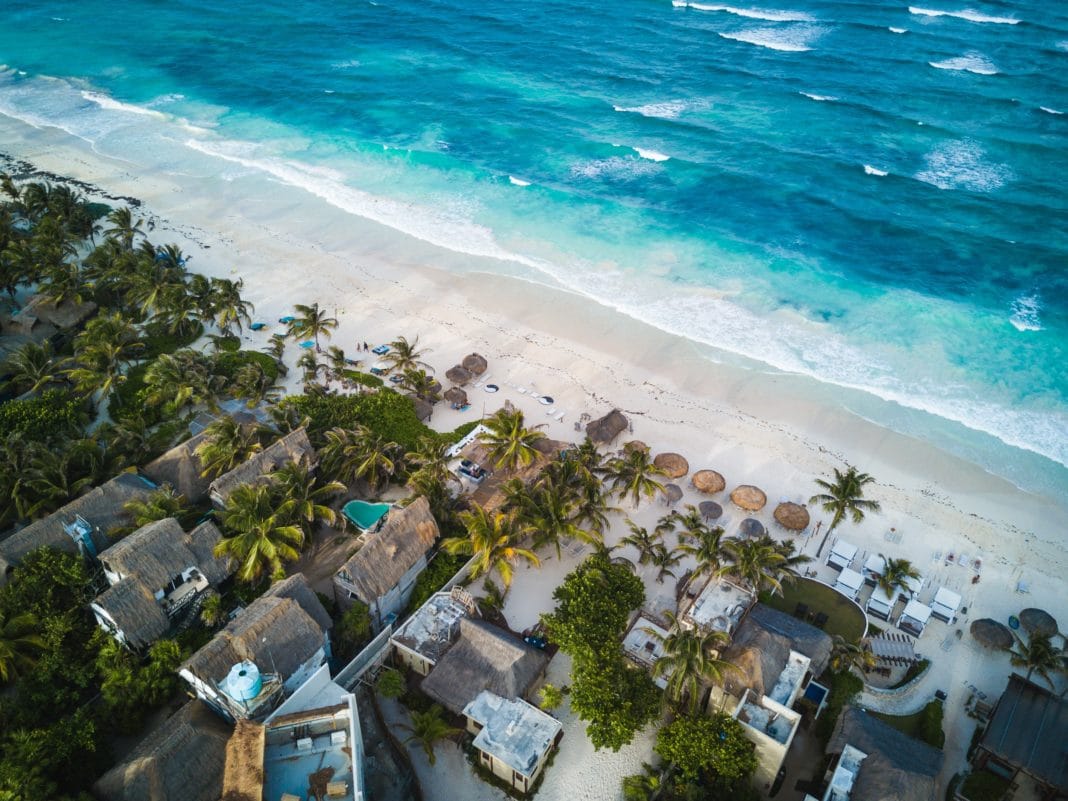 It doesn't get much better than spending Christmas Eve on a white sand sipping a pina colada, now does it? The great thing about traveling to Mexico is that there are so many wonderful cities to choose from. You can go the landlocked Mexico City route and take in the hustle and bustle of the city. Or maybe a tourist trap like Cancun is more your style. One of the most budget-friendly cities in our book, however, is Talum. The seaside community on the Yucatan peninsula has everything from beaches with giant sea turtles to Mayan ruins and temples dating back to the 13th, 14th, and 15th centuries.
Whichever city you choose, they're all amongst the best places to travel in December. Keep in mind that December and January are popular tourist months for Mexico. Therefore, consider booking flights and making reservations in advance to ensure you get the best deals possible.
If you're really looking to save a few extra dollars, sidestep the resorts with "all inclusive" perks and find a boutique or locally owned hotel. This will likely be the less expensive option for your winter escape.
5. India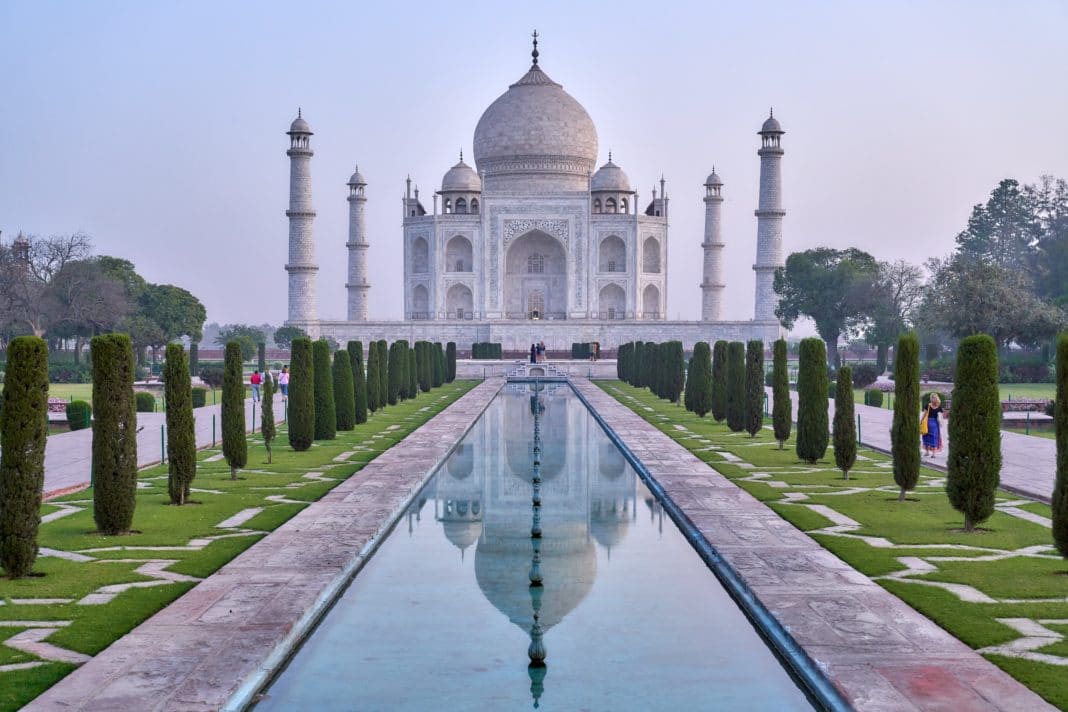 India is another winter destination that is expensive to travel to but rather inexpensive once you arrive. The Southeast Asian country has a diverse landscape that travelers of all interests can enjoy. One of the most affordable Indian cities to visit is Goa, especially if you're an easy-going traveler. You can easily find a beachside bungalow and pay 500. It's also possible to pay just 400 rupees for an all-day tour of Delhi. Much of the food you can purchase from vendors at a low cost. For travelers looking to live cheap once they arrive to their winter destination, then India – especially Goa – is one of the best places to travel in December.
However, India can also been done with a little more glamor and flare. One popular sightseeing attraction for tourists looking to live it up in India is to visit one of their state parks that are home to India's "big five" – the Bengal tiger, Asiatic lion, Asiatic leopard, Indian elephant, and the one-horned rhino. Seeing all five of these magnificent creates is truly a one-in-a-lifetime opportunity and is easily at the top of every adventurers India Bucket List.
There are so many adventures to get into in India. It's one of the best places to travel to any time of year and certainly one of the best places to travel in December if you're looking to escape the cold weather.
6. Barbados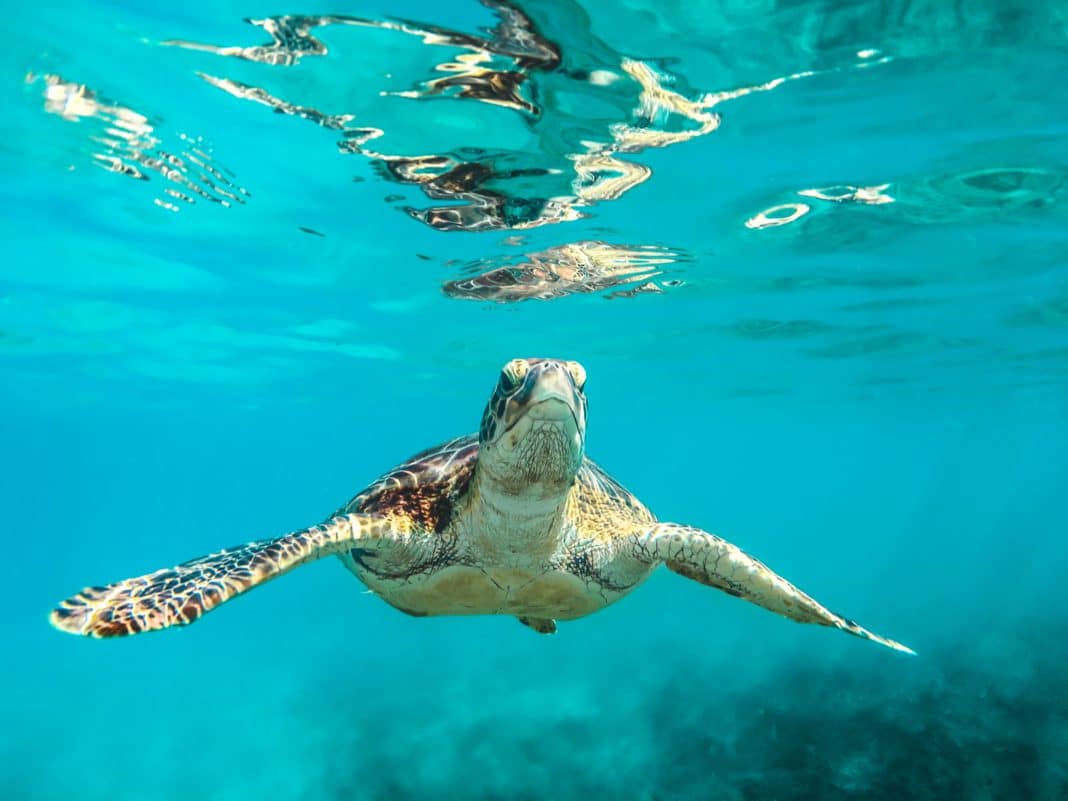 If we're going to write a list of the best places to travel in December, you know there's going to be plenty of tropical destinations to choose from. Lucky for you, Barbados is now cheaper than ever to travel to thanks to JetBlue's new direct route from Boston. If you choose to travel after the holiday season, you can even find flights for as low as $400 roundtrip.
If you identify as a foodie and you're in search of a winter escape, then Barbados should be at the top your list of the best places to travel in December. Barbadian cuisine is a unique blend of African, Indian, Irish, Creole and British influences. The National Dish of Barbado is "Coucou and Flying Fish," Somewhat similar to polenta or grits, this dish is made with corn meal and okra and is absolutely worth trying. There's also "conkies," a dessert wrapped in banana leaves, macaroni pie, and rum punch to indulge on.
Barbados has a long list of affordable hotels and inns to choose from. You may not find yourself in the fanciest room you've ever stayed in, but who cares? You're in Barbados! Go lay out on the beach or pet a sea turtle. If you're choosing to stay cooped up in your hotel room all day rather than take a surfing lesson, you're just doing vacation wrong.
7. Dominican Republic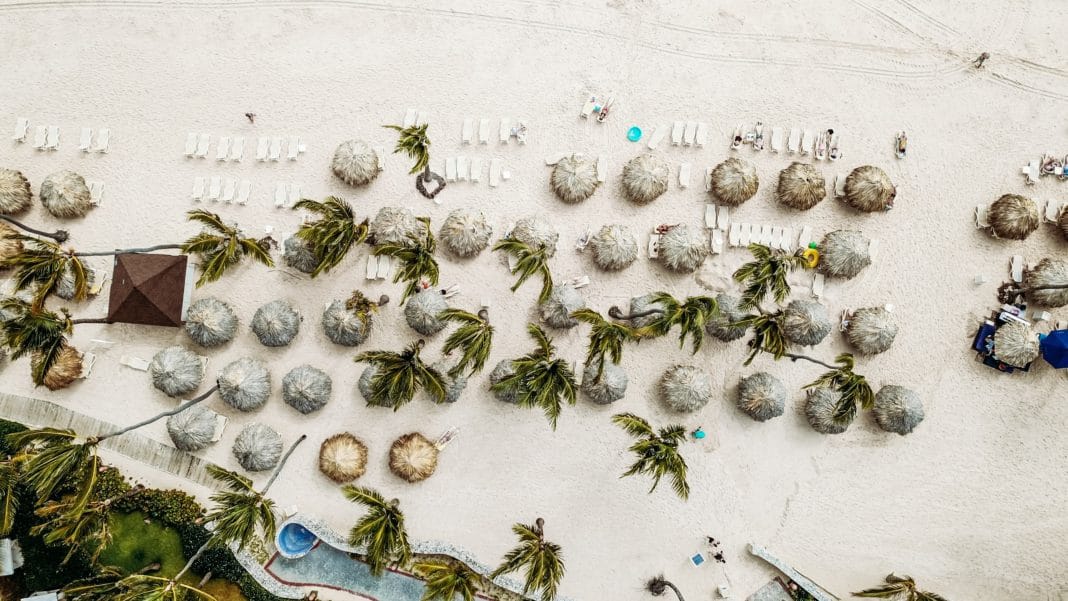 For travelers looking for fun in the sun without breaking the bank, the Dominican Republic is one of the best places to travel in December. Though the weather varies throughout the Caribbean county, it's never too  too hot or too cold, thus making it an ideal December getaway.
Two cities we highly recommend exploring are Santo Domingo and Punta Cana. Santa Domingo, the oldest city in the New World, is rich with beauty and culture to envelop yourself in. This is especially a wonderful city for artists to explore, as Santo Domingo is home to the Museum of Modern Art, the Palace of Fine Arts, and National Palace. At the eastern edge of the Dominican Republic, you'll find the collection of beaches towns that make up the beautiful waterside city of Punta Cana. Because of the mass amounts of hotels and resorts in Punta Cana, it can be easier to find good rates here than in other Dominican Republic cities.
It is encouraged in Punta Cana to take a load off and be a lazy beach bum. No judgements, whatsoever. However, we advise you pick yourself up for at least one day to explore Indigenous Eyes Ecological Park and Reserve, a private nature reserve. The park is full of waterfalls and lagoons, all of which you can swim in. A trip to Indigenous Eyes Park is an adventure you'll never forget while visiting one of the best places to travel in December.
8. Colombia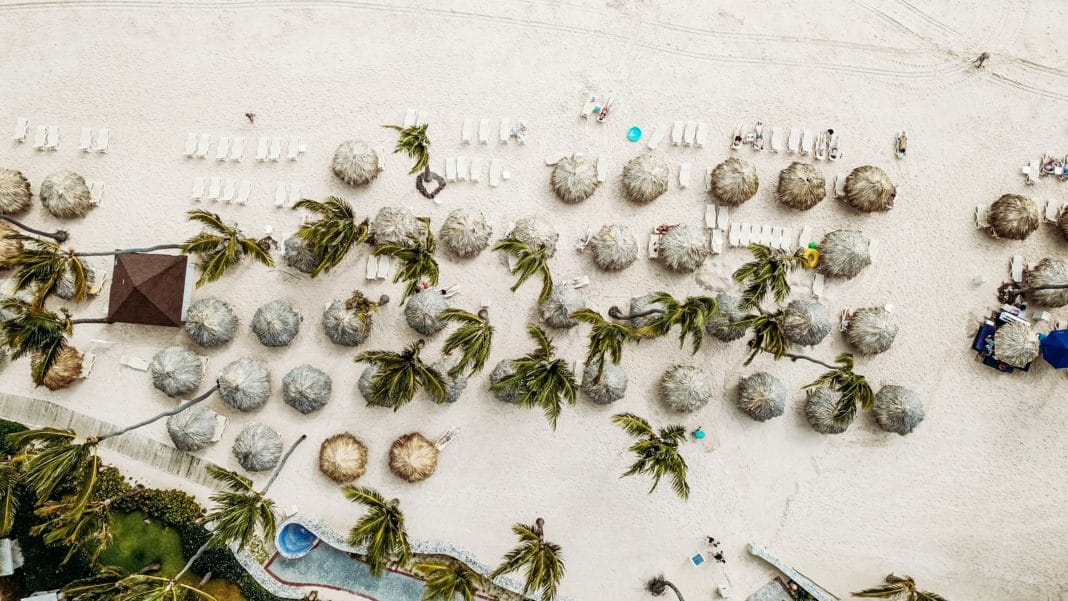 Home to sandy beaches and crystal clear surf, magnificent rainforests, gorgeous snow-capped mountains, charming cities and, of course, delicious coffee, Colombia is easily one of the best places to travel in December. Well known for its cultural and historical heritage, Colombia is one of the most popular tourist destinations for Americans. Though the weather is truly at its best in January when it's sunny and 75 all month long, the county is equally as beautiful throughout all winter months.
Must-see attractions during your getaway to Colombia includes going to Caño Cristales, or "the river of five colors." Located in the Serranía de la Macarena National Park, this beautiful and unique river is a hidden gem within a remote part of the country that everyone should take the time to see. If you like to dance, then consider visiting Colombia's third largest city, Cali – AKA the salsa capital of the world!
Bogota is also another great city to visit with inexpensive hotel options. Colombia's diverse cities is why we consider it one of the best places to travel in December.
9. Philippines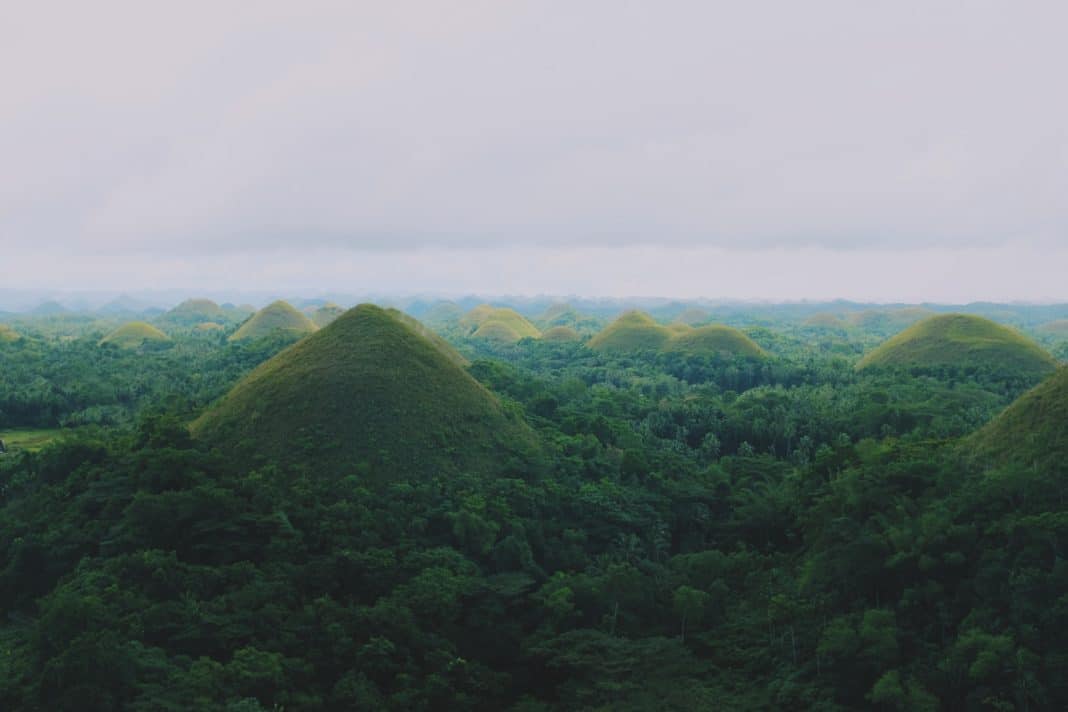 The Philippines attracted nearly 4 million tourists in 2018, and it's easy to see why. This gorgeous Asian county is made up of 7,100 islands, each of which is more beautiful than the last. The weather is dry but warm during December, which is still a step up from cold temperatures you may be traveling from. The Philippines is one of the best places to travel in December for adventurers looking to spend their holiday season surrounded by lush, green mountains and white sand beaches.
One of the most affordable islands to visit is Boracay Island. The beachside activities to take part in on Boracay are endless. Visitors have the option to go diving, snorkeling, horseback riding, cliff diving, parasailing, and swim through secluded lagoons. The food in the Philippines is a good enough reason to visit. The most famous Filipino dish is chicken adobo. Adobo, which means "marinade" in Spanish, is a slow-cooked dish with meat, onions, and delicious spices all mixed together.
We dare you to be extra adventurous and try "balut," a popular Filipino street food. Balut is a developing duck embryo boiled and eaten as a snack in the shell and with a splash of vinegar. Frequently found in Vietnam, Laos, and Cambodia, balut is probably the most famous street food you can get in the Philippines. Take a chance during your December adventure and try it out!
10. Spain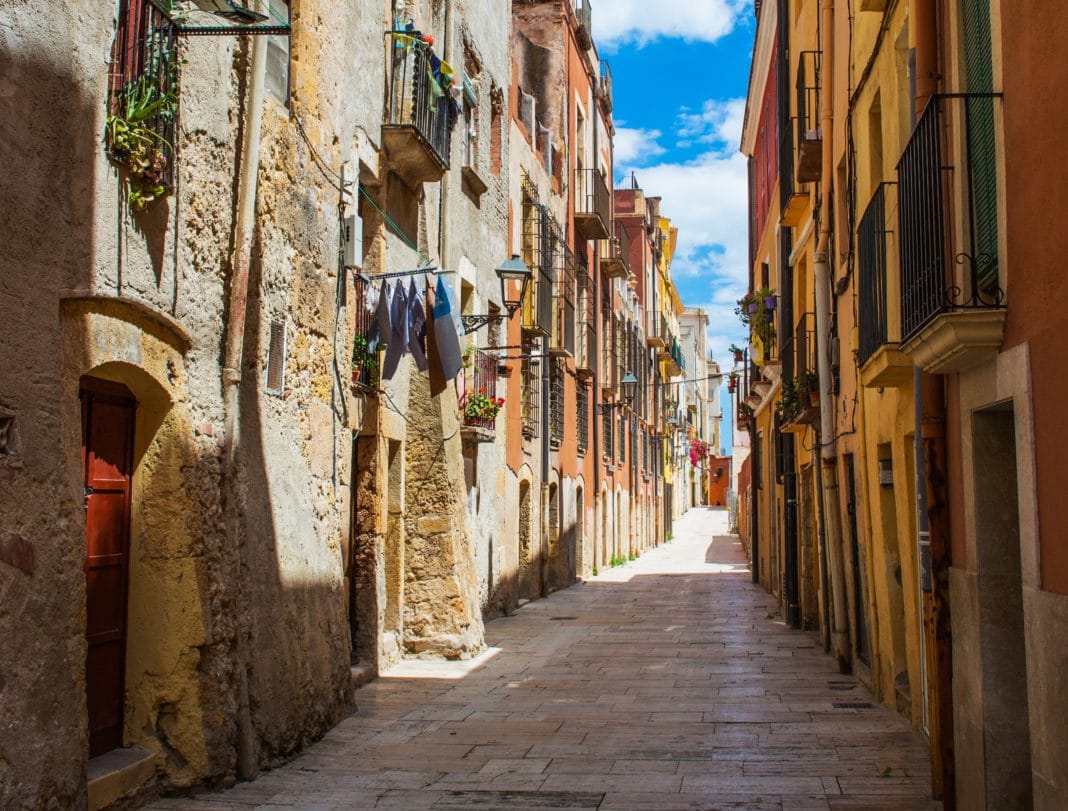 If you want a winter escape in Europe, Spain is definitely at the top of the list of places to travel in December. Average temperatures ranges in the low 70s. This is also a great time of year to visit tourist-heavy cities during the summer months, like Barcelona or Madrid. For our money, Costa del Sol and Seville are two of the best places to travel in December for a Spanish getaway and warm weather.
Seville is home to some major and fascinating museums, including the Museum of Fine Arts and the Museum of Arts and Popular Customs. Seville is also home to some of the best flamenco dancers in the entire world! If nightlife and dancing is your thing, then Seville is the city for you.
Costa del Sol, located at the southern tip of Spain, has excellent beaches and delicious food. Though the beaches may be a little colder during December, the temperatures will still be warm enough to lay out and enjoy some tapas. There is also a wide range of affordable accommodations in Costa del So for travelers on a budget.
No matter which city you choose, you can never go wrong with a holiday in Spain.
These 10 getaways are great for travelers looking to get away from harsh winter weather on a budget.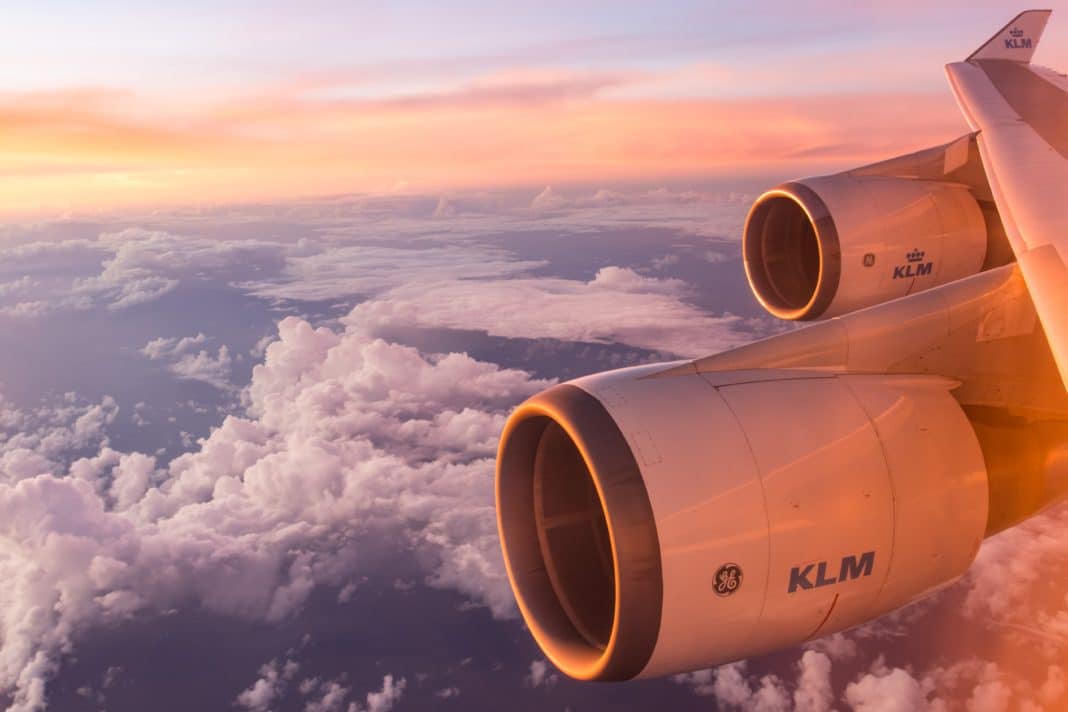 We love making snow angels and curling up drinking hot cocoa by the fire as much as the next guy. But sometimes… A getaway from the cold winter weather is a must. Luckily for you, an escape from the cold doesn't have to wipe your savings clean. There are countless of great destinations to explore this winter while staying on a budget. We personally think the ten above are some of the best places to travel in December. However, there are still plenty of cities in the U.S. and all around the world to check out! If you have a little more to spend, consider Australia or New Zealand. If you want to stay on an even tighter budget, there are plenty of towns in California and Florida worth visiting.
Treat yourself to a trip this holiday season at any of these best places to travel in December!
Related Article: 6 Best Places to Travel in January