Whether it's your first time to the Big Easy or you're a seasoned visitor, you'll find there are plenty of things to do in New Orleans.
This city's infectious spirit is enough to motivate anyone to jump right in. With so many options and things to do in New Orleans, narrowing down your agenda can be quite the challenge. To make the most of your trip, divide your time by what your priorities are – e.g. history, culture, art, sightseeing, foodie stops, etc. Then, make sure to add in a little time for just roaming the city. Toss in a few hours for sleep, dining pit stops, and you have the perfect recipe for your Louisiana experience. Now, it's time to start making those tough decisions. Lucky for you, we're here to help.
Our Picks for the Best Things to Do in New Orleans
1. Attend a Festival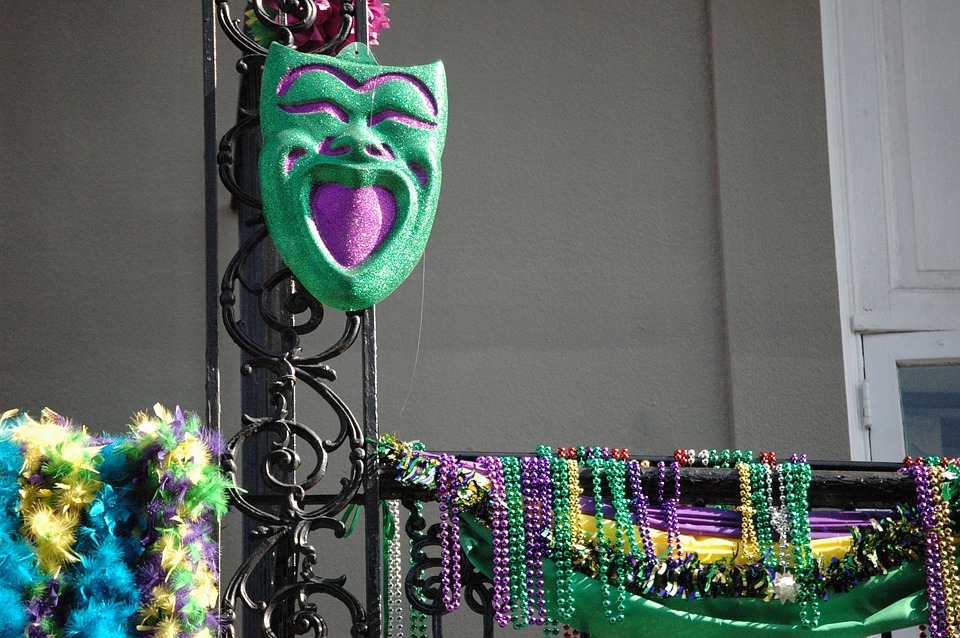 Every day, rain or shine, there are plenty of things to do in New Orleans. With over 130 festivals happening a year, there's something for everyone – everywhere. This is a town that loves to party. Every month of the year, you'll find a celebration honoring everything from pop music to po boy sandwiches to tomatoes and the playwright Tennessee Williams. No, we're not joking about those sandwich festivals.
Want to know the best part? Most of these celebrations are free and everyone is welcome. Consult your festival calendar and start packing. Chances are, there's something fun just around the corner. You've got an unofficial invitation and New Orleans can't wait to show you a good time. Some of the best and most famous festivals held in the city include the Jazz and Heritage Festival, Mardis Gras, French Quarter Festival, Essence Festival, and Art for Art's' Sake. These festivals are internationally renowned for celebrating the city's history, lively culture, and good-natured spirit. Come partake in the rituals of NOLA.
2. Take a Tour – or Two or Three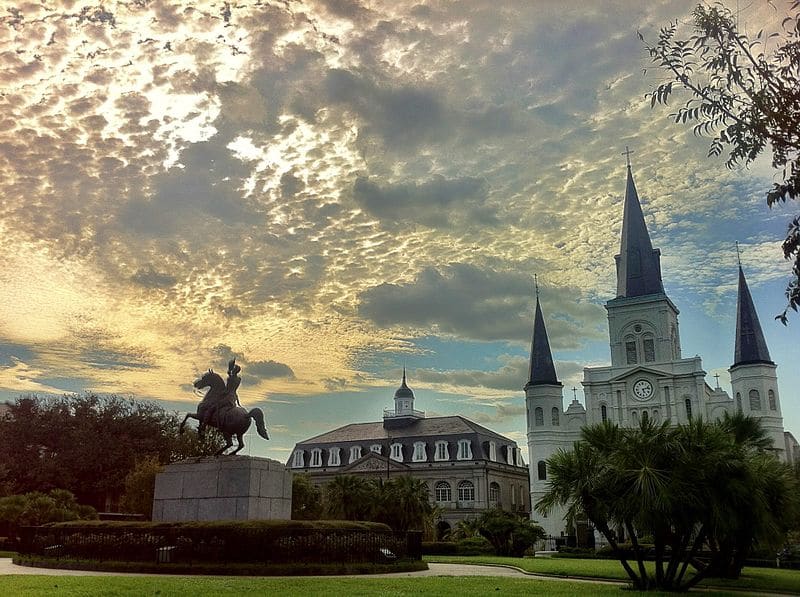 Okay, we know it's touristy. But who cares? You have to take a tour in the Big Easy at least once in your lifetime. Who knows? You just might learn a lot from them. There are so many ways to behold this city of infinite possibilities. Whether you're looking to learn about history or haunts, poke around swamps, or eat your fill at the best local joints, there's a tour to take from a local's point of view.
Whatever course you decide to take, you'll be diving in a little deeper into the city's stories. The culture will reveal so much more than first meets the eye. Follow NOLA with one of the best excursions. We highly recommend trying out the following tours: swamp, uptown/garden district, cemetery, and history and heritage. Some of our favorite swamp tours include A New Orleans Kayak Swamp Tour and Beyond the Bayou. For cemetery tours, we recommend Two Chicks Walking Tours. Last but not least, for Heritage and History Tours, the National WWII Museum and the Historic New Orleans Collection are both great choices.
3. Roam Around the French Quarter
Violinist Wael Elhalaby
What's the French Quarter? Why, it's only the city's oldest and most famous neighborhood. Throughout history, the Quarter has been home to some of the most epic characters. In fact, the famous privateer Jean Lafitte conspired here with his cohorts in Pirate's Alley. William Faulkner's legacy lives at the House of Books. Last but not least, you'll find some beloved Creole restaurants here, most notably the beloved Antoine's. When you're in the city, it's a spot you just can't miss.
4. Enjoy a Meal at Antoine's
Credit: Antoine's / Facebook
As the oldest Creole fine dining restaurant in the city, Antoine's deserves its own section. Recently, they celebrated 178 years of incredible service, making guests happy for generations. Want to know a fun fact? It's still owned and operated by the fifth generation relatives of its original founder, Antoine Alciatore.
Here, world renowned Creole cuisine, impeccable service, and a unique atmosphere come together to create an unmatched dining experience since 1840. Each of their 14 fine dining rooms offer a unique history and charm. Come enjoy a meal with family or host a private party – the restaurant can accommodate up to 700+ guests. Come and see what it's all about and make memories that will last a lifetime. Due to its popularity, advance reservations are highly suggested. Enjoying a meal here is one of the best things to do in New Orleans. Don't pass up this local gem.
5. Go for a Walk in the City Park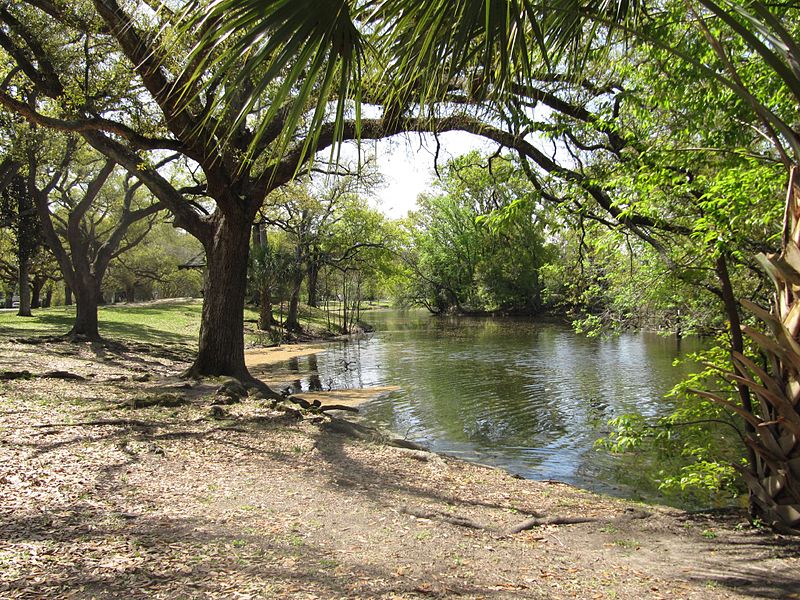 Looking for the best things to do in New Orleans? You've found it here. As one of the oldest public parks in the U.S., the New Orleans City Park spans some 1,300 acres. Take a walk, go for a jog, or bike along happy park goers, eager to start the day off right with some fresh air. Wind your way through magnificent oak trees draped in Spanish moss – and make sure you don't forget your travel camera.
Listed among the park's many enticing features, are 26 tennis courts where you can get your rally on. There's also an adorable amusement park called Carousel Gardens featuring rides from the-kids-can-go-on-that to this-is-not-for-the-faint-of-heart. Here, you'll find the famous 1906 carousel with hand-carved horses and real horse-hair tails. Make time for the great outdoors – and take some cute pictures for the gram along the way.
6. Take a Ride on a Streetcar
In a way, NOLA is like San Fran. You can't visit without taking a ride on the streetcar. It's such a fun and unique way to see the city. Originating downtown, five district lines will take you through the French Quarter and to places you might otherwise miss out on seeing. Choose from the Saint Charles Street Line, Canal Street Line, the Riverfront Line, the Loyola/UPT Line, and the Rampart/Saint Claude Streetcar Line.
Our favorite route to take is with the Saint Charles Line. It has become synonymous with romance around the local community. As the oldest operating streetcar, its path has been rumbling down the "neutral ground" of St. Charles and Carrollton Avenues for more than 150 years. These vintage cars run a 6-mile course past dozens of antebellum mansions, Loyola and Tulane universities, the stunning Audubon Park, fine hotels, restaurants, bars and more.
The fare for streetcars is $1.25 each way and must be paid in exact change when you board. If you plan on using the streetcar as your primary means of transportation, consider investing in a Jazzy Pass to save a little cash. You can snag a one-day pass for $3 and a 3-day pass for $9. This is such a steal. If you're going to spend a while in the city, it really does offer a lot of bang for your buck.
7. Attend a Show at the Preservation Hall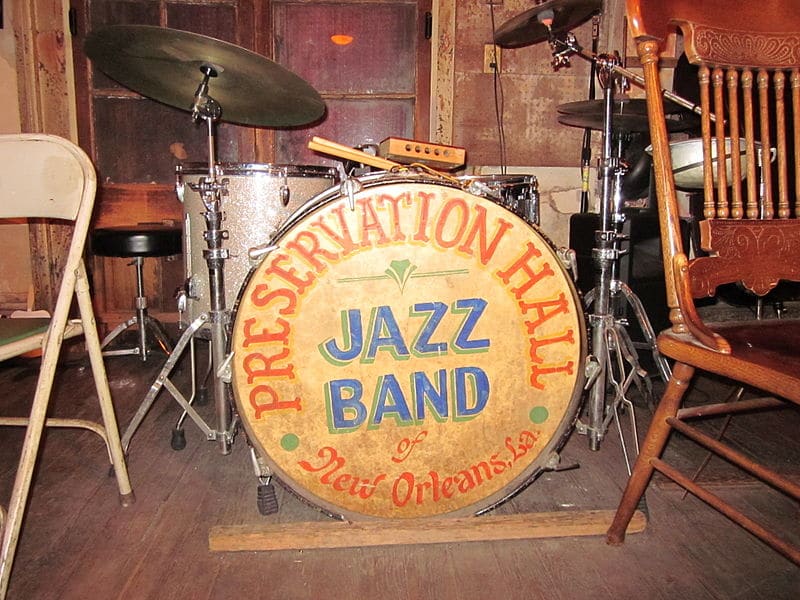 Since its opening in 1961, this historic concert hall has become a hub for NOLA's most talented musicians. At the time of its founding, there were few places where you could go to find some good, live jazz. Now, they play some 350 shows a year and the house band is one of the most famous in all the city. Sometimes, other musicians take the stage. The Foo Fighters, My Morning Jacket, and Robert Plant have all made an appearance here. What's cooler than seeing one of your bands in a rustic, old-timey setting? This building holds so many memories.
8.  Spend the Day at the New Orleans Museum of Art
This is one of the best things to do in New Orleans. The New Orleans Museum of Art (NOMA) is famous for its collection of 19th and 20th century French paintings (yes, there are works by Degas here) and extensive Art of the Americas collection. As if that weren't enough, it's also home to the Besthoff Sculpture Garden. This lovely attraction features pieces ranging from George Rodrigue's Blue Dog to Surrealist Rene Magritte's The Labors of Alexander.
9. Go See the Music Box Village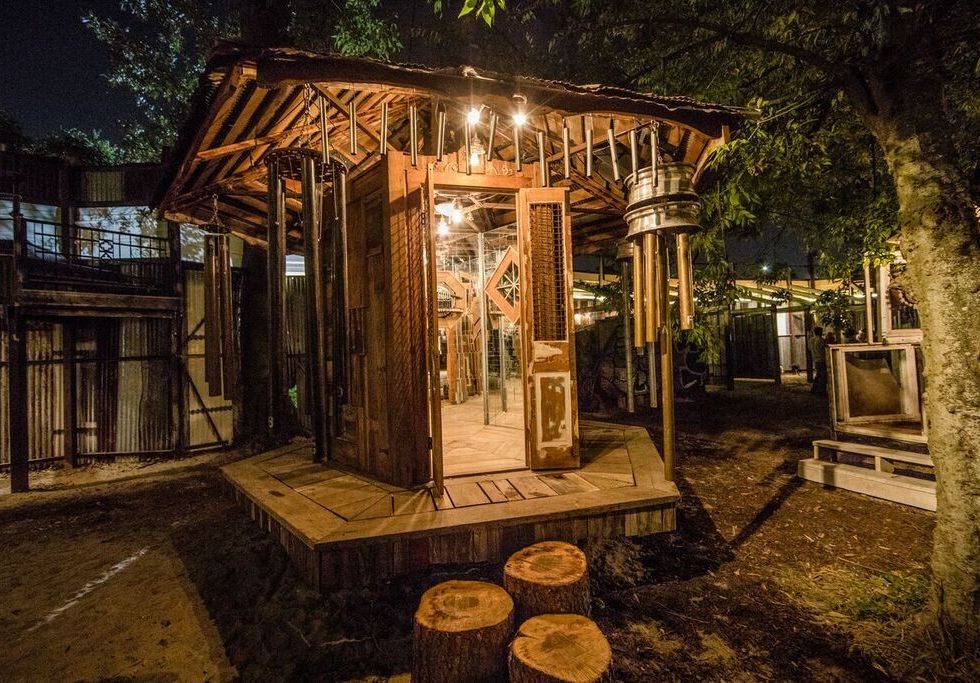 This has got to be one of the quirkiest and most entertaining shows in NOLA yet. Step inside a unique contemporary art sculpture garden at The Music Box Village. Here, each house is a musical instrument. You get to explore all of them hands on (literally) and participate in the ruckus during public hours. But that's not all. There are also orchestral shows with local and national musicians and so much more. Visiting Music Box is one of the best things to do in New Orleans.
10. Marvel in the Wonder That Is Mardis Gras World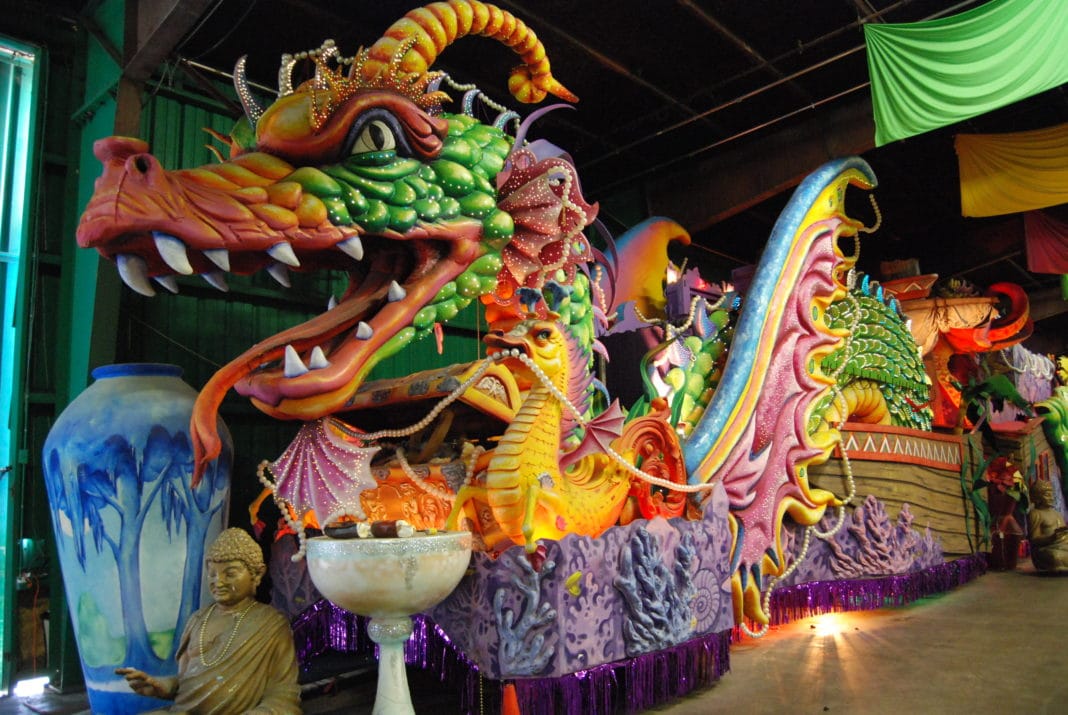 Come check out this massive studio that houses Mardis Gras' rolling artworks. Checking out these exhibits has to be one of the best things to do in New Orleans – hands down. Not only do you get to see all the famous works but you also get to meet the artists who made them. If you can't make it into town for the big day, this is the next big thing.
Everything about the Mardis Gras World celebrates the history, creativity, and craftsmanship of what goes into this celebration every year. From busts of the Greek Gods to fantasy creatures and Louis Armstrong, it's safe to say that the artwork here certainly runs the gamut. Want to know the best part? You can see them all up close without having to strain your neck in a crowd. Tall people, you wouldn't understand.
11. Scope Out Places to Grab a Bite on Magazine Street
Something you'll find about NOLA is that even if you think you're "full," you're not. We swear that around each corner, there's a new enticing cafe that will make you forget all about that food coma leftover from lunch. Whether it's fried chicken, cajun food, or sweet beignets, you'll constantly be left craving more.
When you're ready to indulge your foodie cravings (again) take a walk down Magazine Street. Hey, you've walked off some of the calories, so you've earned it, right? Here, you'll find fun high-end boutiques, art galleries, and a seemingly endless line of restaurants and bars. Want some recommendations? If you're looking for a great place to grab a craft beer, it's The Bulldog. For dinner, we highly recommend the award-winning modern Israeli spot, Shaya. We swear wandering this street is one of the best things to do in New Orleans.
12. Book a Room at Dauphine New Orleans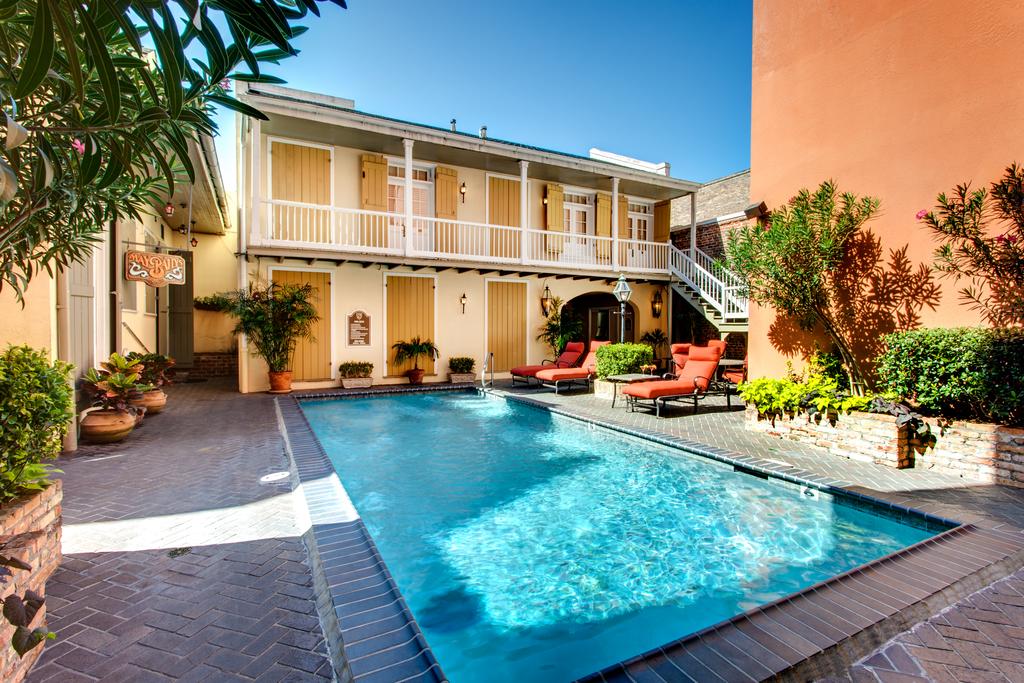 Credit: Booking.com
Are you ready for an incredible experience? Come stay in the French Quarter at one of the best hotels in New Orleans. Dauphine Orleans invites guests with open arms into a truly one of a kind setting. This historic hotel features buildings dating back to the early 1800s, such as the Audubon breakfast room. Guests are offered quiet, relaxing stay in the midst of a lively, energetic city. When you're ready to get in on the action, your hotel is just a few steps away from some of the most exciting parts of city life in NOLA.
13. Satisfy Your Sweet Tooth at Cafe Du Monde
Credit: Cafe du Monde / Facebook
We're not gonna lie. Going on the ultimate foodie tour is one of the best things to in New Orleans. After all, there are so many great restaurants and bars here. This lovely little joint in the French Quarter has been serving up good stuff ever since 1862. What can you find here? Just the best coffee and doughnut pairing ever. Seriously. You can't visit New Orleans without stopping by here. It would be a travesty. The cafe au lait and beignets here are iconic. You won't find anything better. Plus, the space is open 24/7.
14. Enjoy a Day of Fun at the Carousel Gardens Amusement Park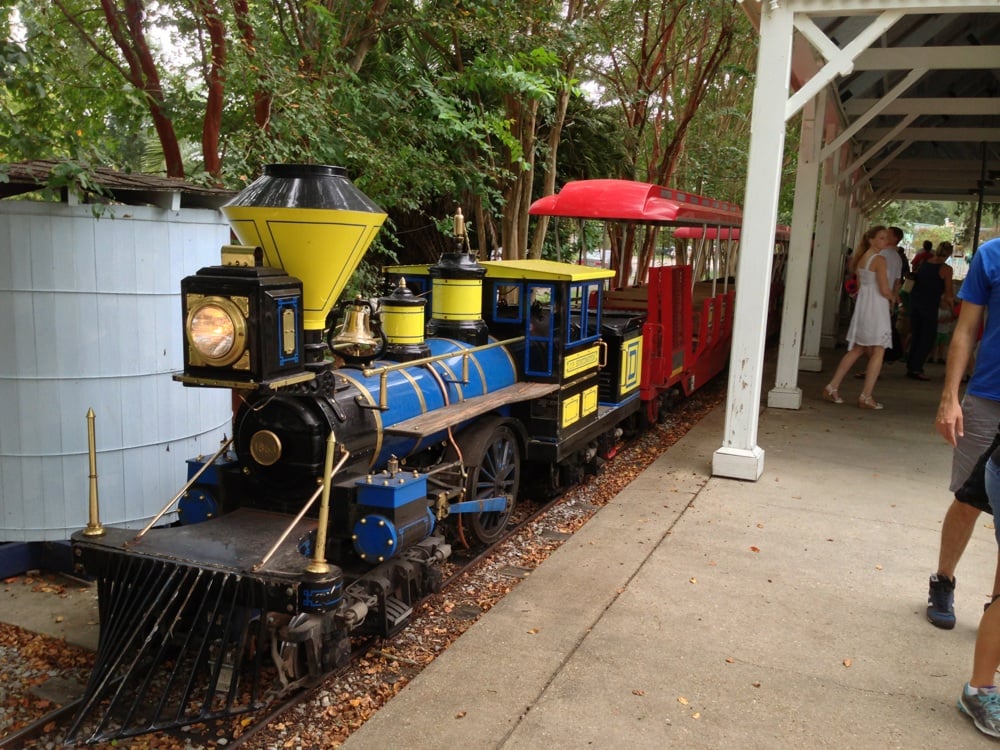 Credit: Yelp
It wasn't long ago that merry go rounds were a common feature of the NOLA landscape. Now, they're far and few between and perhaps that's what makes this park so special. However, a good carousel isn't the only ride you'll find here. Since 1906 kids and the kids of heart have enjoyed a great time at this park in Louisiana.
It's come a long way since it first stood with 100 wooden carousels. Elsewhere in the Gardens, you'll find rides that twist, turn, drop, twirl, and everything in between. Now, it's listed on the National Register of Historic Places. While it had been damaged during Hurricane Katrina in 2005, it was repaired and reopened, generating praise from the National Historic Preservation Society.
15. Spend the Day at the Audubon Aquarium of the Americas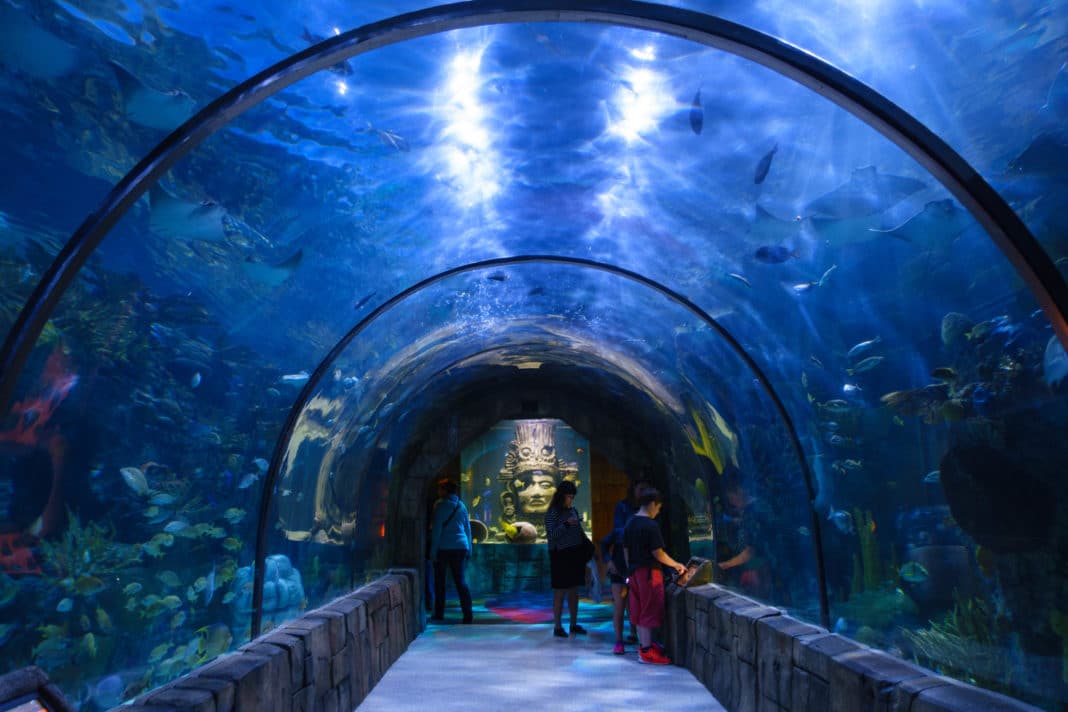 Adjacent to the French Quarter, Audubon Aquarium of the Americas, located along the river immerses you in a wonderful underwater world. Here, colors of the reef come alive as you explore the walk-in tunnel. Penguins and sea otter entertain with their antics. Touch a stingray, feed the parakeets, or stand in awe and marvel at gigantic sharks, tarpon, and rays in this 400,000 gallon Gulf of Mexico exhibit. Keep your eyes open for sea turtles. The Aquarium is known for rehabilitating them and releasing them into the wild.
Book Your Trip and Explore the Best Things to Do in New Orleans
We hope you enjoyed reading our article on the best things to do in New Orleans. As you can see, this city has so much to offer in the way of culture, history, and entertainment. From amazing restaurants, shows, tours, and sightseeing, this city really does have it all. The options never run dry in the Big Easy. What stood out to you the most on our list? Are there any places and activities you've been dying to try? Let us know in the comment section below.
Questions and Comments
Do you have any questions or comments for us? Feel free to leave us a message below. We will be sure to get back with you soon.
Related Article: Best Hotels In New Orleans: Your Luxury Guide