Spice up your New Orleans stay by trying any of its iconic bars.
One simply cannot visit New Orleans without dabbling in its notorious after hours action. New Orleans' nightlife is some of the best around and completely worth staying up past your bedtime. Be sure to check out any number of these epic venues during a pub crawl or just a late night hang.
Whether you are traveling on a budget or are ready to pull out all the stops on a night out, New Orleans surely has just the bar for you. This city has everything from classy wine and cheese rooftop bars to quirky hole in the wall pubs. With so many incredible options, it can be slightly overwhelmed to narrow down what is the best for you. We have compiled a list of our 10 favorite bars
Check out these 10 best bars in New Orleans.
1. Bacchanal Fine Wine & Spirits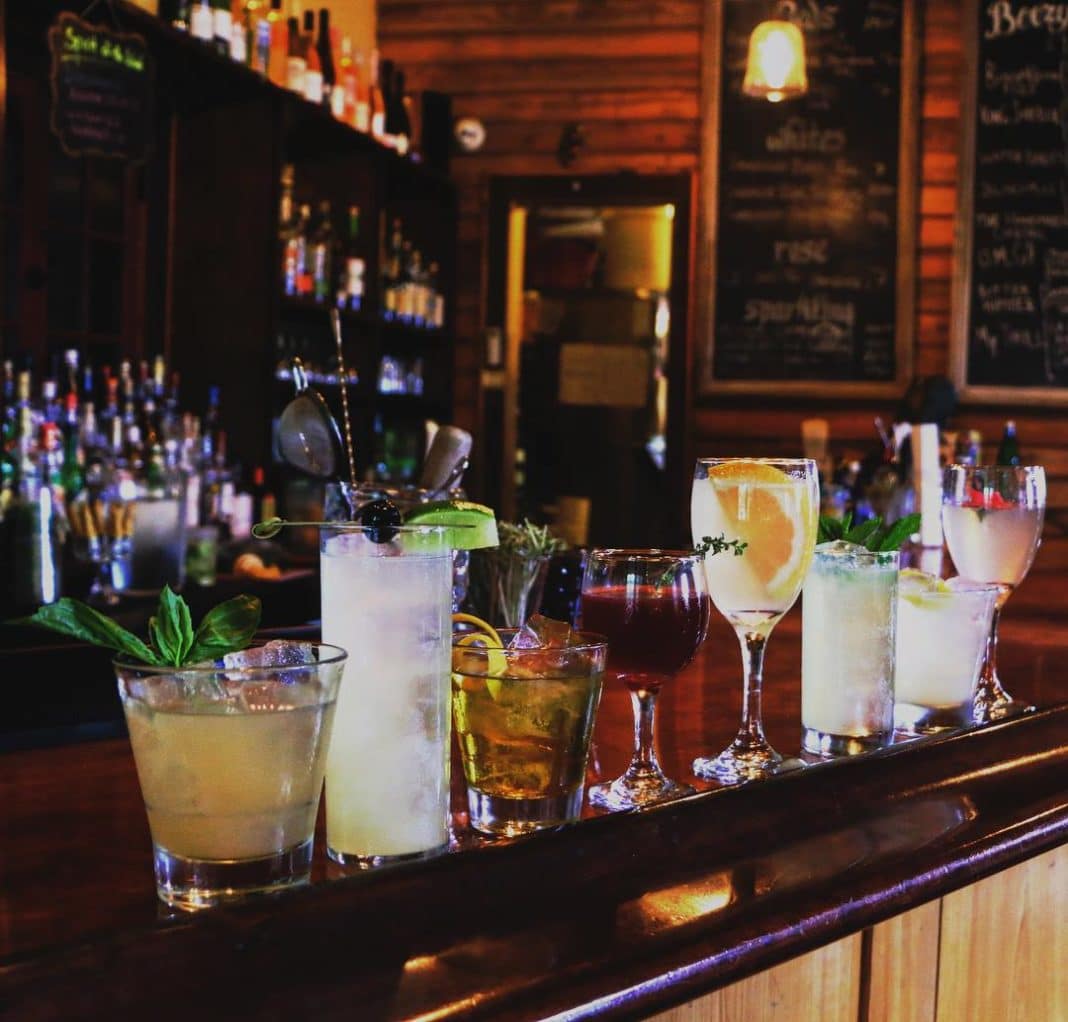 Credit: Bacchanal Wine / Facebook
Known as "Nola's Backyard Party," Bacchanal is a classy place for some epic eats and first-class libations. This brick building wine laboratory is an ideal place to experiment with that perfect wine and cheese combination. Bacchanal is dedicated to preserving the purity of the wine making process and only serves Old World-style wines sourced from smaller producers. Their open spaced backyard patio hosts live musicians every night. Stop in on a Saturday from 3-5 PM or Wednesday from 1-3 PM for one of their free wine tastings.
Address: 600 Poland Ave, New Orleans, LA 70117
2. The Avenue Pub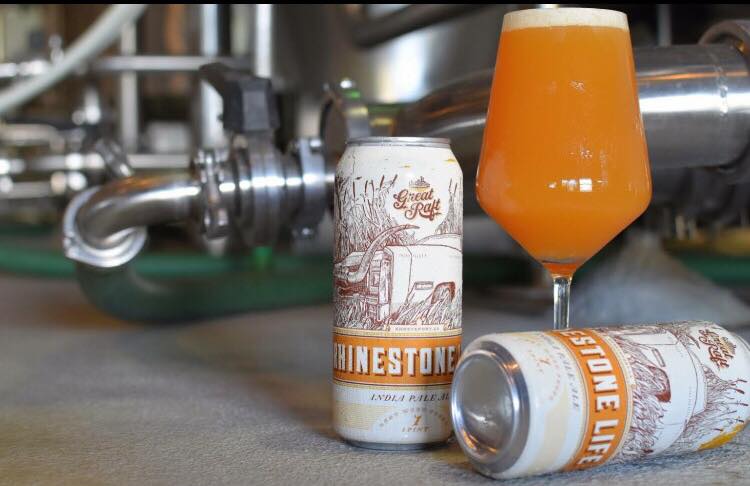 Credit: The Avenue Pub / Facebook
Right in the Lower Garden District of New Orleans lies The Avenue Pub. Dating back to 1845, The Avenue Pub retains many of its historic features. The classic tin ceiling over the bar and New Orleans' style shutter windows offer a unique touch to this bar. Offering a variety of beverages, includes craft brews on 40+ taps, The Avenue is the perfect place to get your drink on. We recommend the Sunday Paper stout or the Transatlantique Kriek sour. There are also a number of hotels nearby, so it's only a short walk to get back to your room.
Address: 1732 St Charles Ave, New Orleans, LA 70130
3. Pat O'Brien's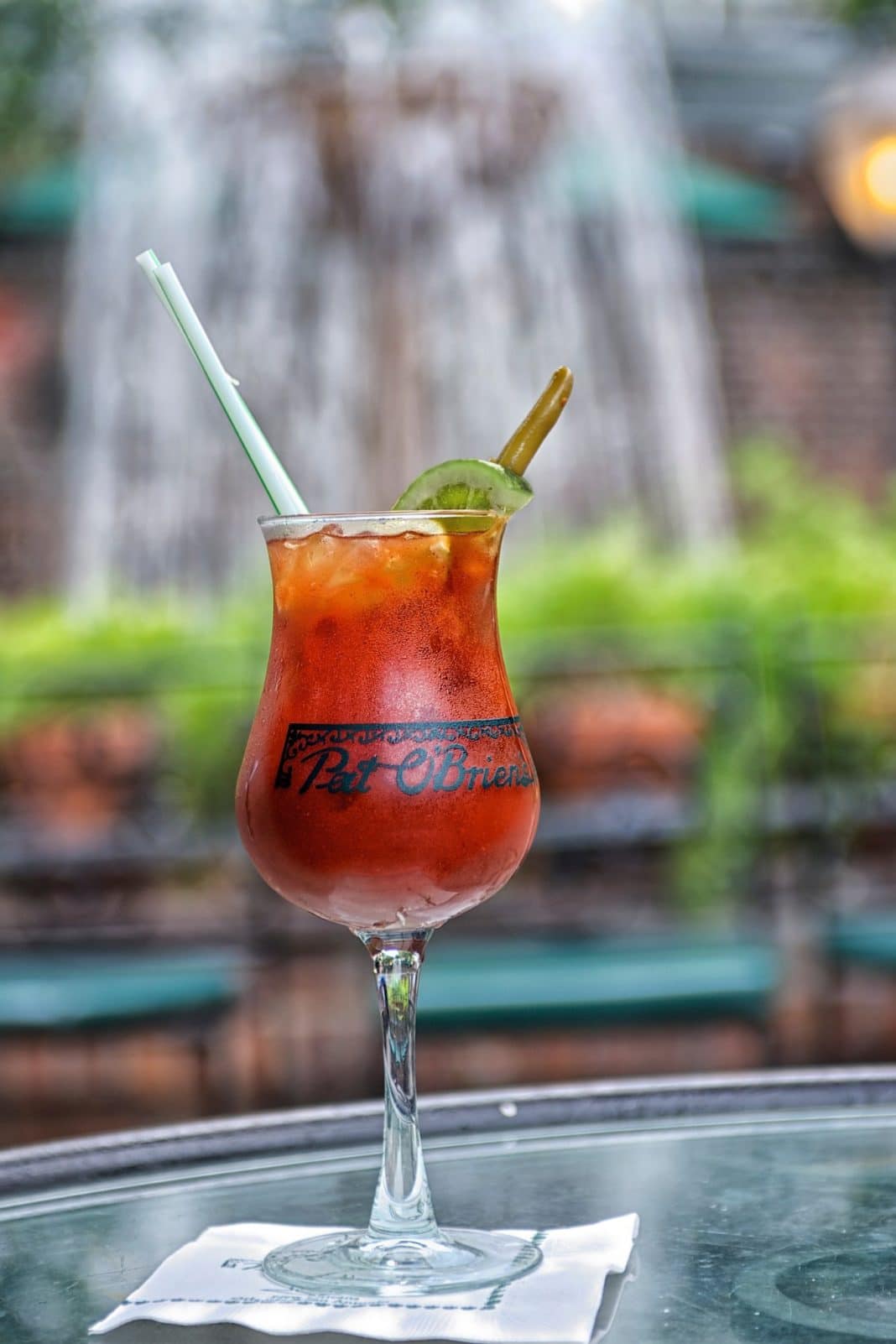 Credit: Pat O'Brien's Bar / Facebook
Since 1933, Pat O'Brien's motto has been, "Have Fun!" and they certainly have. As one of the most visited bars in the city, Pat O'Brien's has rave reviews from their variety of guests. The outdoor hangout spot, complete with a flaming fountain and dueling pianos keeps the ambiance alive. This bar invented the famous hurricane cocktail, certainly enough to rank it as one of the best bars in New Orleans. This drink consists of a combination of rums, passion fruit, and lemon juice. Order one and kick back in this fun and inviting atmosphere.
Address: 718 St Peter St, New Orleans, LA 70116
4. The Carousel Bar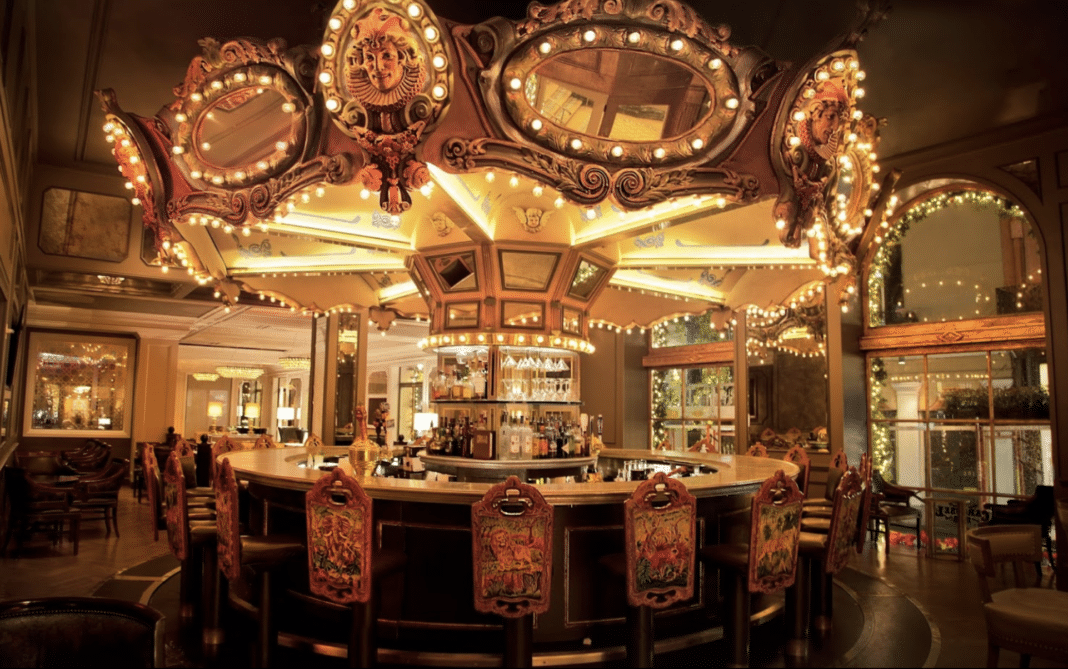 Credit: The Carousel Bar
Hotel Monteleone's classic venue offers an adult twist to your childhood memory of riding the carousel. Its aptly assigned name comes from the 360 rotating bar, which is literally a moving carousel. The Carousel Bar proudly announces that they've "been spinning for 65 years." Their jam packed entertainment schedule offers new performances every night. The Carousel Bar's menu includes classic cocktails and some light bar bites. Try the Vieux Carre, The Carousel Bar's signature cocktail created by Walter Bergeron in 1938.
Address: 214 Royal St, New Orleans, LA 70130
5. Lafitte's Blacksmith Shop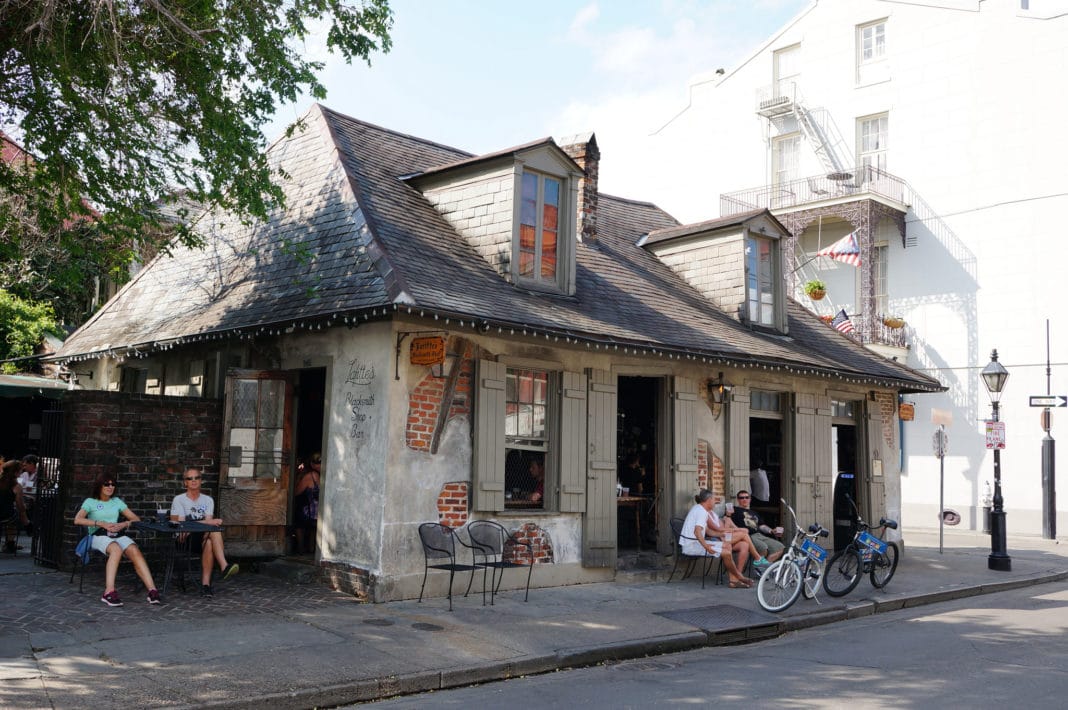 Credit: Dion Hinchcliffe
One of the oldest bars around, Lafitte's Blacksmith Shop has been serving up delicious drinks since the 1700s. This bar is named after Jean Lafitte, a privateer, entrepreneur, sailor, diplomat, spy, and hero of the Battle Of New Orleans. Of course, you are bound to get a bit of insight into historic New Orleans if you pay a visit here. This dimly lit brick building is a local recommendation and offers a standard bar menu.
Address: 941 Bourbon St, New Orleans, LA 70116
6. Cure
Credit: Cure / Facebook
An old 1903 firehouse transformed into a quirky cocktail lounge, Cure is classically one of the best bars in New Orleans. The brick walls and tall arching window panes create an edgy place to enjoy a cocktail or a beer fresh from the tap. Cure's drink menu is both funky and delectable, with a number of unique drinks. Sip a Third Time's the Charm martini, with hints of toasted hazelnut, chamomile flowers, and charred corn. Picard includes flavor notes of smoked black tea, caramel, chocolate, and rhubarb.
Address: 4905 Freret St, New Orleans, LA 70115
7. Twelve Mile Limit
Credit: Twelve Mile Limit
Twelve Mile Limit is the ideal chill atmosphere to relax after a long day or in the midst of a pub crawl. The venue includes a pool table, darts, and a spacious patio. Its casual setting is the perfect place to unwind and enjoy some late night eats. Enjoy the full cocktail bar, barbeque menu offerings, and of course cupcakes.
Address: 500 S Telemachus St, New Orleans, LA 70119
8. The Spotted Cat Music Club
An intimate jazz lounge serving a full drink menu, The Spotted Cat Music Club certainly ranks as one of the best bars in New Orleans. This quintessential jazz club remains a local favorite, and features a variety of up and coming jazz artists. Enjoy iconic local performances from New Orleans Cottonmouth Kings, Meschiya Lake & The Little Big Horns, and Dominick Grillo & The Frenchmen Street All-Stars.
Address: ​623 Frenchmen St, New Orleans, LA 70116
9. Snake & Jake's Christmas Club Lounge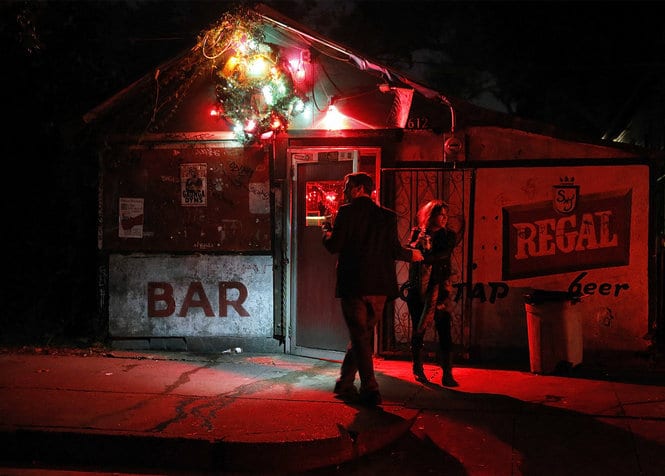 Credit: It's A Good Life, Babe
Stay in the Christmas spirit well past the holiday season by paying a visit to Snake & Jake's Christmas Club Lounge. Quite possibly one of the most unique bars you have been to, this lounge offers year-round retro holiday décor. You can visit here whenever, as they are open every night of the year, especially on Christmas. Their late night hours offer the maximum time to visit. Voted 'New Orleans' Best Dive Bar,' this is the perfect place to wind down your New Orleans' pub crawl. Come for the good drinks and leave with an extra dose of holiday cheer.
Address: 7612 Oak St, New Orleans, LA 70118
10. Buffa's Bar & Restaurant
[tcb-script async="" defer="" src="//www.instagram.com/embed.js"][/tcb-script]
Right on the border of The Quarter lies Buffa's Bar & Restaurant. The quaint, authentically New Orleans' style dive bar is open 24/7. Offering late night eats and a breakfast menu, you can sit for a whole meal here. They have won repeated awards for the best bar food. Spice up your New Orleans experience with some Gator Balls or Fried Corn Nuggets. Your stomach will agree that this is one of the best bars in New Orleans.
Address: 1001 Esplanade Ave, New Orleans, LA 70116
We hope you enjoy these 10 best bars in New Orleans.
These top 10 suggestions will take you on a full tour of the wide variety of bar offerings that New Orleans has. Enjoy the numerous historic outlets along the way, as many building date back to centuries ago. Of course, if you are ever stumped on what to get, trust that the skilled bartenders likely have just the right insight for you. Many bars in New Orleans are cash only, so make sure you have a good stash of bills on hand.
Even if you get through each of these places, rest assured that there is no shortage of good bars in The Big Easy. Take your time and simply soak in all of the culture and energy within New Orleans. Enjoy the unique atmosphere of each venue as you make your way around the entire city. This is a unique part of Louisiana and after checking out these late night hangs, you will certainly be left wanting to come back for more.
Related Article: Best Hotels in New Orleans: Your Luxury Guide