Getting around Canada does not have to be a hassle.
Canada is a spectacular place to visit and certainly holds no shortage of places to see. Among its many perks are several major cities that are definitely worth a visit. The heavily French influenced province of Quebec offers a taste of European culture, right within North America. Montreal and Quebec City are the two most heavily populated cities within Quebec. Their distinct charms and unique cultural blends make Montreal and Quebec City top bucket list destinations. If you are trying to see all that you can during your visit to Quebec, you are in luck. Fortunately, traveling from Montreal to Quebec City is a relatively easy task. Their close proximity make it possible to venture from once place to the next in less than two hours. For those who are wondering just which mode of transportation is best for this, here is the latest scoop to answer any questions.
Here are some great ways you can get from Montreal to Quebec City.
Utilize the train system.
Riding the train in Canada is an excellent choice overall. This fast paced travel method can take you straight across the country, if you would like. Wondering which train system is the best? VIA Rail Canada is the way to go for high class service and wide variety of destinations. A train ride on VIA Rail Canada from Montreal to Quebec City takes roughly three hours total. Enjoy the short train ride, as you sway along through Quebec's beautiful scenery (Did we mention that Quebec has an absolutely beautiful outdoor landscape?). Tickets for this trip can be booked weeks in advance if you prefer. This costs between $30 and $50 each way. If you find yourself getting bored on the train, check out these top train travel tips to keep your travel experience positive.
Take a bus between cities.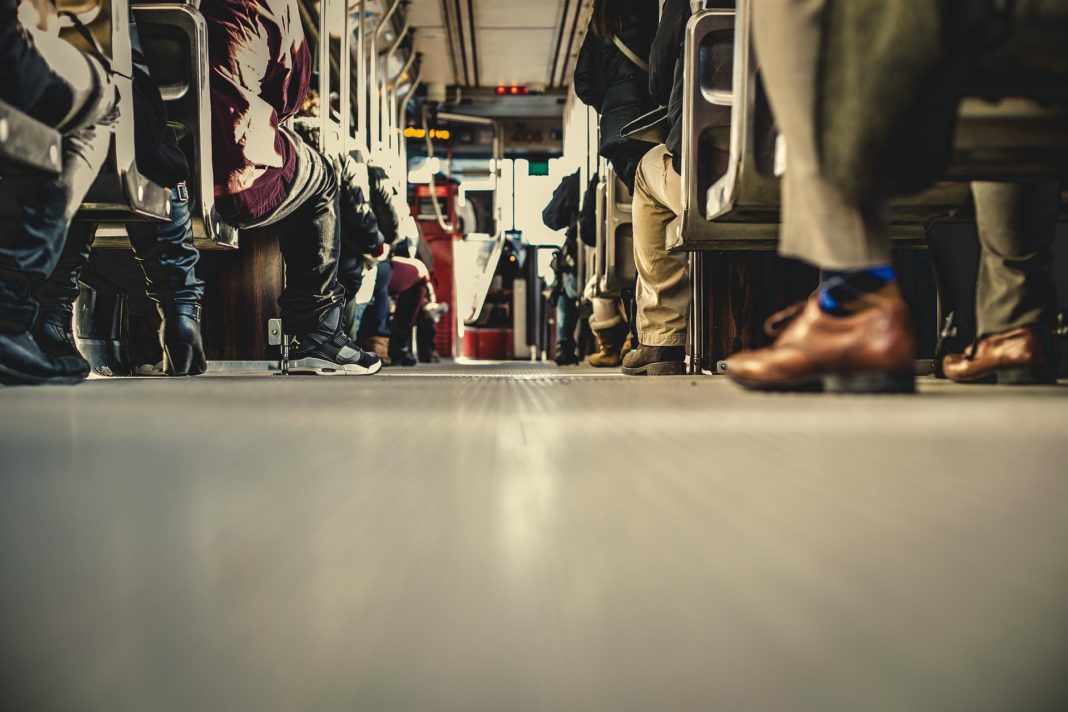 The route from Montreal to Quebec City is virtually a straight line northeast. With a trip duration of just over three hours, taking the bus is a favorable option. The Orleans Express is a renowned bus service, with routes running throughout Canada. You can snag a bus ticket for as low as $25 with the Orleans Express. This transportation company operates exclusively within Quebec, with numerous stops throughout. If you want a thorough tour of Quebec, just ride the Orleans Express for an incredibly low transportation cost. The best part is, once you arrive in your destination, you can still utilize bus services to specific stops within the city. Look into the public transportation options for both Montreal and Quebec City to get acclimated to their bus schedules. Chances are, you can continue to travel around the city while practically paying pocket change.
Consider flying from Montreal to Quebec City.
Maybe you do not want to deal with the hassle of public transportation or renting a car. Or perhaps you need to get from Montreal to Quebec City in a short amount of time. Regardless of your reasons, flying is always a useful way to travel between these cities. This nonstop flight is roughly 45 minutes long, and the price ranges from $100 to $200. If you are willing to pay the difference, you will certainly save yourself travel time when compared to riding the train or driving. Occasionally you might find a savory deal or two with Canadian domestic flights. If you know ahead of time about your travel plans, begin to do your research early.
Driving options.
If you have access to a car during your time in Canada, know that driving is a completely feasible option. You can rent a car for a fairly low price if you want the flexibility of going where you please. In fact, if you drive, you just might have the best travel experience. A drive from Montreal to Quebec City can be whatever you want it to be. Choose between driving straight there on the highway, or taking the scenic travel route. There happen to be plenty of incredible stops to enjoy along the way, so rest assured it will be an exciting drive. The A-10 takes the traveler right into the heart of Quebec's Eastern Townships. Enjoy the luscious farms, forests, and vibrant green hills along the way. If you want to savor the journey, you have plenty of options to stop at various small towns scattered near your route. Overall, this trip is 262 kilometers and is just under three hours, if you drive straight there.
Spend Your Time In Quebec In The Most Beautiful Places.
Pick your go-to transportation method as you coordinate your travel plans form Montreal to Quebec City. Now that you know that you need to visit both Montreal and Quebec City, it is time to plan just what to do. Montreal boasts rich French-Canadian cultural heritage, with fine dining and endless entertainment throughout. A visit to the Notre-Dame Bastilica, the 1824 Gothic-Revival church gives you just a taste of Montreal's colorful past. Montreal also happens to be a top fall destination. Mount Royal and the Montreal Botanical Gardens are not bad options either. Quebec City is a place where you should expect to hear primarily French spoken. If Montreal is the cultural melting pot of Quebec, then Quebec City serves as a place dedicated to its heavy French influences. There are numerous historical edifices throughout the city, where you can tangibly witness this. Visit Old Quebec and the Citadelle of Quebec while you are here.
Related Article: How To Travel From Philadelphia To New York City