Croatia is an excellent travel destination, for every kind of traveler.
What do you picture when you imagine the perfect vacation? If warm, breezy days spent aside turquoise seas sound relatable, then Croatia is quite possibly just what you need. This unsuspecting and beautiful European nation likely does not receive the credit it really deserves. Croatia is an amazing place to visit year-round. It is known for its incredible coastal cities such as Split, which is an elegant seaside town built upon Roman palace ruins. Dubrovnik sits quaintly along the Adriatic Sea and earns its notability for its monumental Old Town. This city is encircles by 16th century stone walls, and contains endless historical treasures within its parameters. Naturally, Croatia is a prime travel destination for most people. If you choose to visit here, you must then decide when is the best time to visit Croatia.
Planning when the best time to visit Croatia is takes plenty of thinking and consideration. Everyone's travel style and preferences are different, which means the best time to visit Croatia might vary as well. Some important factors to consider include the annual climate tendencies, the high rates of tourists, and the best budget travel times. Generally these top three things are considerable parts of the best time to visit any destination. Let us help you narrow down your options and make a definitive schedule by analyzing the best time to visit Croatia. Once you get this down, you can start packing.
Consider these things as you plan the best time to visit Croatia.
The best weather in Croatia.
Croatia is far enough north within Europe that it typically experiences a decent variance within temperatures. The seasonal climate certainly does affect the best time to visit Croatia. If you want to enjoy the essence of Croatia's seaside magic, then the summer months are likely when you need to visit. Granted, many other people also choose to visit Croatia during the warmest climate, so be aware. June through August are quite pleasant months, with temperatures ranging from 70 to 80. The sun is quite strong within Croatia, so be sure to bring along some sunscreen and a hat.
The winter months within Croatia tend to be quite frigid. Fortunately, if you find yourself in Croatia during the colder times of the year, know that they know how to do winter right. There are plenty of fun and local winter activities available for you to enjoy if you visit during the colder off-season. Skiing, snowshoeing, and snowboarding are just the things you need to have a blast.
Avoiding the tourist crowds in Croatia.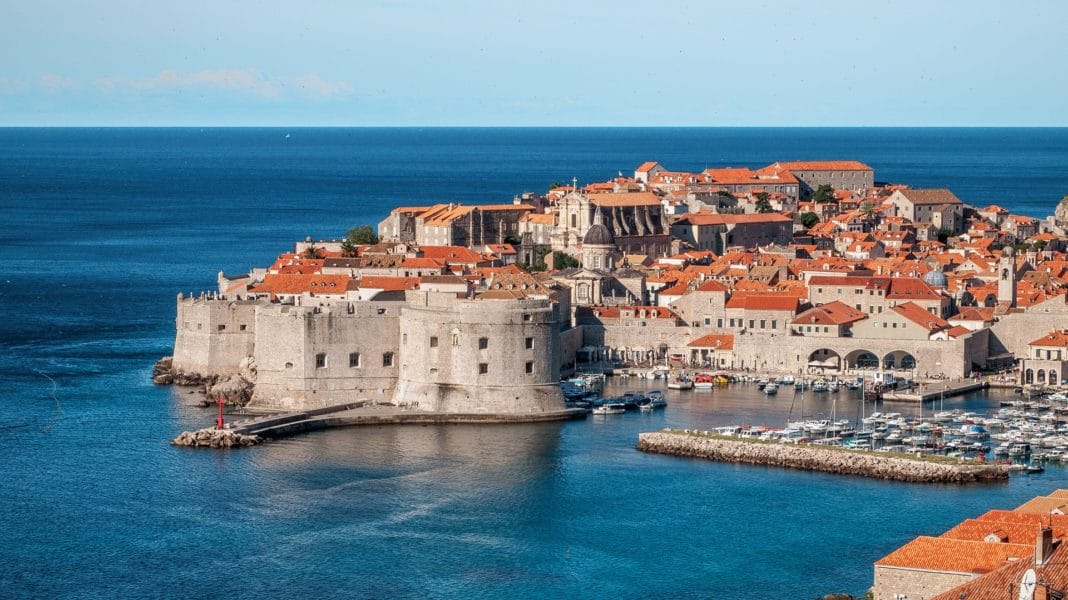 If you want to skip out on the tourism swells that tend to hit Europe, then you need to plan your trip accordingly. Croatia in particular has a definitive low season and a high season when it comes to tourist influx. The low season tends to run from October through April. During this time of the year, Croatia sees the least amount of visitors. Part of this is because of the weather differences. Croatia is slightly colder during these times of the year, so people are less apt to visit. The high season within Croatia are from June through August. Naturally, the warmer summer temps tend to bring in a significant crowd. During this time, you should expect busier streets and beaches and plan accordingly.
The most affordable time to visit Croatia.
As you may have suspected, if you are on a budget, the best time to visit Croatia is not during the high season. The summer months, from June through August, see the highest rate of visitors. Naturally, the tourism influx of the year also brings higher prices. To combat this, you fortunately have a few other options throughout the year.
As we noted, the winter months should not be dreaded in Croatia. In fact, the winter off-season is quite a magical time. The prices are the lowest during the wintertime, but the enchantment does not stop there. You can enjoy a beautiful ski resort in Croatia or relax by a local indoor sauna. Did we mention that the snow topped landscape is certainly worth writing home about?
​https://trekbible.com/most-beautiful-places-in-europe/​​​If you want to enjoy the less wintery activities in Croatia while still saving money, there is a solution. There is a third travel season know as the shoulder season, which combines the minimal tourists and lower travel costs. The months of May and September are likely the best time to visit Croatia due to this.
The best time to visit Croatia is really now.
During your time in Croatia, you will find that the culture is both engaging and mesmerizing. Here, the people are very family oriented, with the extended family the core component of society. Do not be offended if your initial meeting with a Croatian feels reserved, over time, you can build a relationship and find how warm Croatians really are. In addition to the amazing people, while in Croatia, you need to try the food. Some unique cultural cuisine choices include Black Risotto, which is made with a combination of Italian food and an added bonus of cuttlefish or squid. Another popular meal option is Brodetto. This mysterious dish is found in the regions of Istria and Kvarner and is naturally maritime oriented. Brodetto is a delicious stew, and includes fish such as grouper and tuna.
Related Article: 10 Must See Places On The Dalmatian Coast