Your flight is booked. Your accommodations are all set and you leave tomorrow for the adventure of a lifetime. There's only one thing left – The dreaded packing. Take only what you need and make sure to bring some great travel shoes.
After years of travel, we've learned some tricks of the trade. This guide will help you pick the perfect travel shoes for your next trip. Before we get started, there are a things you should consider We'll walk you through them one by one.
Things to Consider When Deciding Which Shoes to Bring
Adventures come in all shapes and sizes. Will you be hitting the busy streets of New York City or exploring dense rain forests in Costa Rica? Are you hiking in Cape Town, South Africa or exploring off-the-grid places in Europe? Every adventure calls for a different type of travel shoes. Two questions you should ask yourself are "Where am I going?" and "What do I want to do there?"
For the City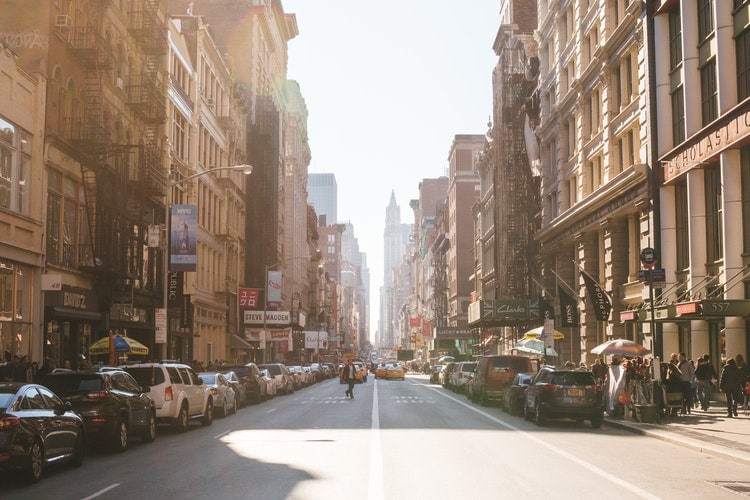 If you're going to be pounding the pavement on hard surfaces like pavement most of the time, go for a pair of solid tennis shoes or running shoes. You can also opt to go for a more casual sneaker if you know they'll hold up with all the mileage you'll be putting on them. We love the Nike Air Max 97 Ultra LX and the Adidas by Stella McCartney Ultraboost Parley Shoes. These stability-focused shoes provide lots of cushion and comfort for those long days spent exploring a new city.
For the Outdoor Adventures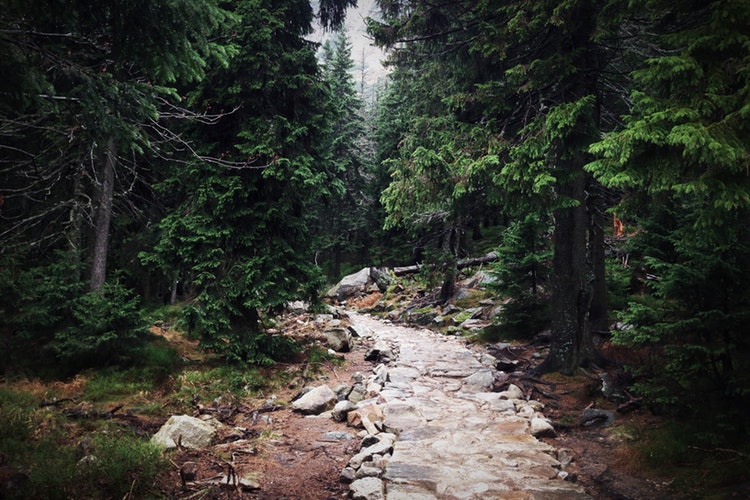 Are you going to be walking along trails or rugged terrain? If so, go with a pair of light trainers or special hiking sandals. These shoes are sturdy, protective, and equipped with special soles to give you good traction.
Buying shoes like these is a great idea if you are going to be encountering a lot of rainy weather or slippery terrain. Most trail shoes are water resistant or waterproof. We love the men's Ecco Cheja Sandals, Brooks Addiction Walker, and the Teva Original Universal Sandal.
For Dressier Events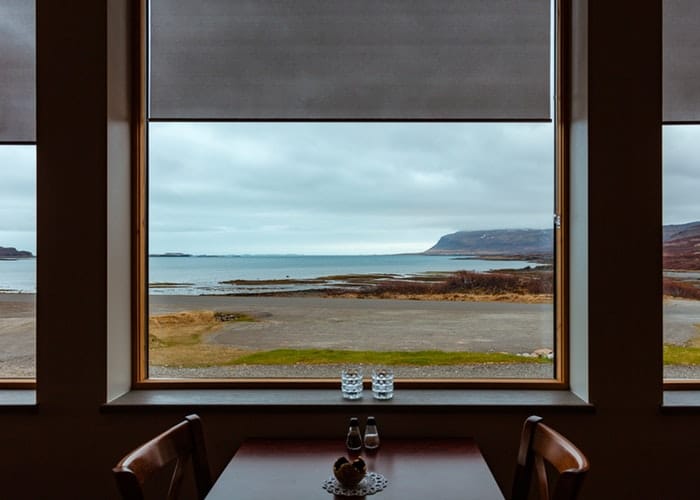 Are you going to be attending some upscale events when you explore? Consider a pair of versatile travel shoes that you can take from the streets to dining seamlessly. You don't have to sacrifice style for comfort. We love the Mio Marino Men's Dress Shoes.
Go for Comfort and Utility
Pick the travel shoes that are right for you. Some travelers prefer the lightness and breathability of sandals while others prefer the stability and structure of close-toed shoes. Go for comfort and utility above all else. Comfortable, good-quality shoes aren't always easy to come by.
What to Pack
We've said this before but it's worth a repeat. Don't overpack. You'll save yourself a lot of stress and hassle by packing light and leaving yourself some extra space. This will save you from additional airline fees, help with organization, and give you some extra room for travel souvenirs.
When you go to your closet to choose from those perfect travel shoes to bring, narrow it down. We recommend only two to three pairs of shoes tops – even for long backpacking trips. We generally bring 3 types of shoes when we travel:
An easy to wear pair – Cheap thin pair of flip flops or sandals that don't take up much room – you can use these for the gym, shower, beach, or walking short distances

A pair of solid, durable travel sneakers; you can use these for working out or all-day walking tours

Pack a stylish but comfortable pair of flats or moccasins for dinner or slightly more dressy days
Best Travel Shoes – Sandals
Whether you're hiking or just exploring, it's always a good idea to invest in high quality summer sandals. These shoes are built for walking miles in warm weather and tropical climates. They'll keep you comfy and your feet breezy. Here are a few of our picks for great men's and women's travel sandals.
1. Keen Women's Clearwater CNX Sandals
While these sandals don't scream style, they're moderately cute and super comfortable. Plus, you can take them just about anywhere you roam. How? Take a look at that solid grip lightweight tread. These hiking sandals work well even on slick or uneven terrain. Don't worry about getting cold wet feet walking through water either. The shoe's body is water resistant and designed to dry very quickly.
KEEN is well known for being a top brand in the sandal market. Last but not least, keep in mind that the sizing can vary from style to style. The women's Clearwater CNX comes in five different color options while the men's Clearwater CNX offers seven color options.
2. Merrell Women's Lattice II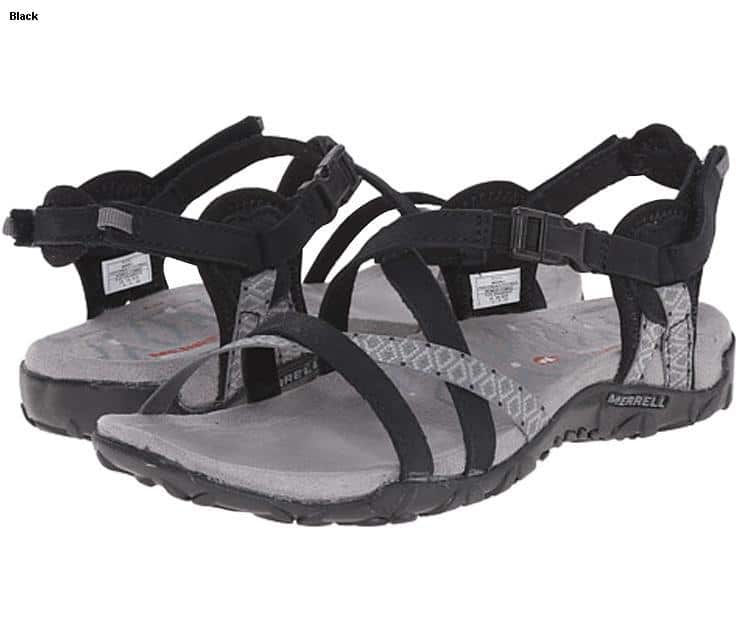 Slide into this soft strap adjustable hiking sandal. Sure these sandals are technically designed for hiking, they're cute enough to wear around town without giving it a second thought. There are nine colors available ranging from a classic black to the more flash teal and lime.  While style is great, practicality ultimately matters more. Lucky for you, these sandals offer extra cushioning in the heel and full arch support.
3 .Teva Original Universal Sandals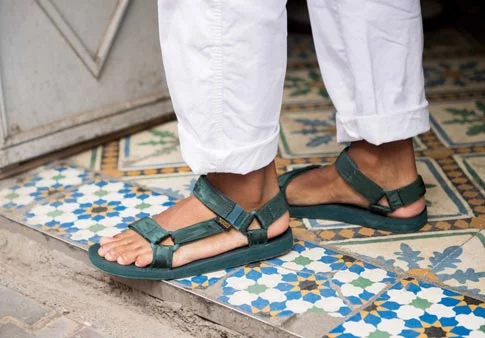 Are you looking for the best all-around adventure sandals? Here you go. Enter the unisex amphibious Teva Original Universal. Not only are these shoes stylish but they are super comfortable too. The sole adds a cushioned step without absorbing water or adding extra weight.
It gets even better. Teva's clever adjustable strap system allows for a more secure fit. Now, you'll never have to worry about trekking around with an annoying loose fit again. Keep in mind that Tevas are best-suited to those with wider feet.
4. Chaco Men's Z/2 Unsweep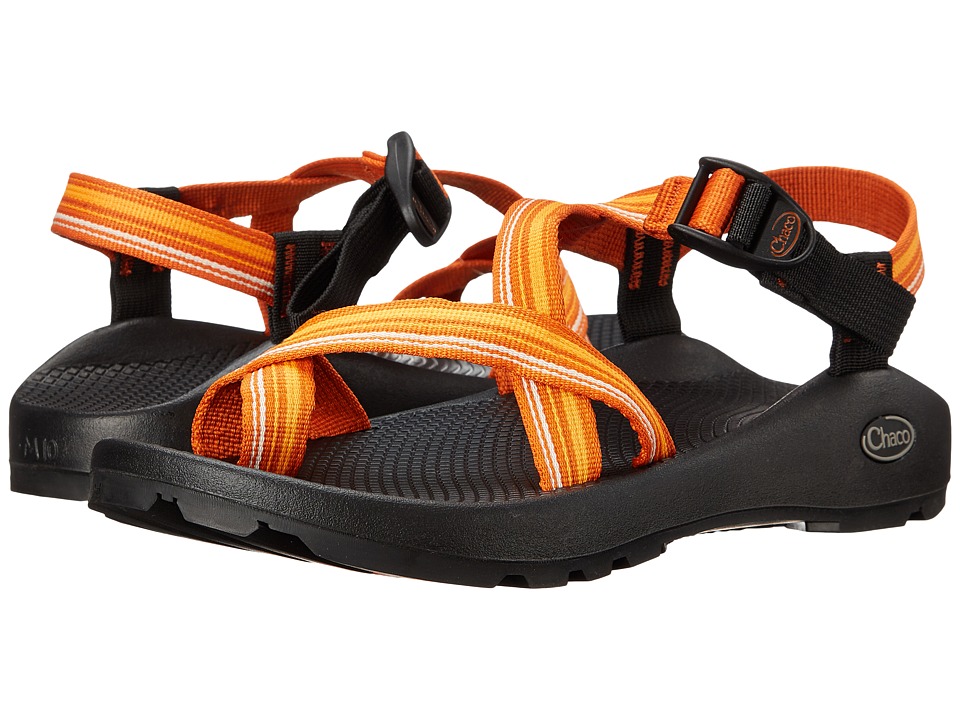 Here's a great pair of men's sandals. Guys, are you looking for a pair of no fuss travel shoes? You're going to love these. Take them hiking in rain or shine. The solid base is water resistant, so your shoes will stay lightweight and dry quickly. Non-slip soles give you all the traction you need to climb across slippery rocks and up moss-covered trails.
We highly recommend getting a professional fitting if this is your first time buying from Chaco.. The brand tends to make products that run different than a regular shoe size. When you are ready to choose a pair from the Z/2 Unsweep, there are nine color and pattern combos to choose from.
Best Travel Shoes – Sneakers
When you need a little extra structure and support, consider investing in a good pair of travel sneakers. These shoes are built for walking miles around the city and providing good cushioning and support for your feet. Here are a few of our picks for great men's and women's travel sneakers.
1. Tiosebon Women's Athletic Shoes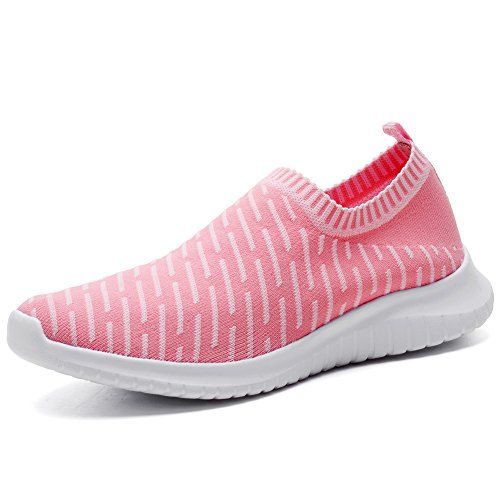 With a sock-like upper, it's easy to see that Tioesbon a very comfortable shoe. It's sleek and sophisticated-looking too. Since they don't have a zipper, you might need a finger to slide them on. You might even need to go up a half a size. This is a wonderful shoe and at only $19.99 – $29.99, you can't beat the price. We would wear these anywhere on vacation. While this breathable fabric isn't a good pick for a cold winter, they'll be amazing for spring through fall travels.
2. Adidas Original Prophere Shoes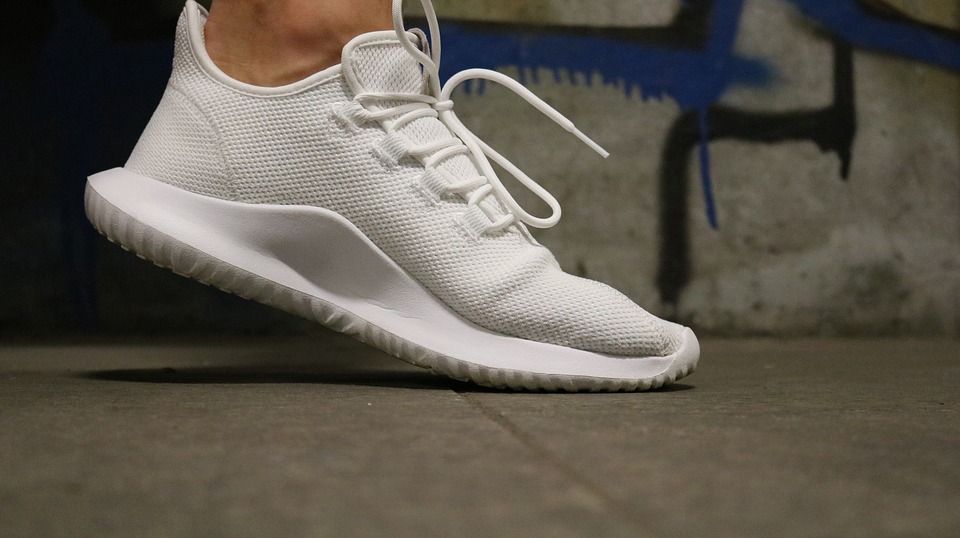 Here's yet another great pair of unisex travel shoes. Plus, you've got to love the sleek athleisure look. Remember, you don't have to sacrifice style for comfort. Fashion lovers, we've searched high and low. You'll blend in with European style effortlessly in the Adidas Original Prophere Shoes.
Plus, they're super comfortable.The price isn't too steep and you know Adidas is a top-name brand you can rely on for quality. The shoes feature a comfortable OrthoLite sock liner, a knit upper fabric that adapts to the shape of your foot and ankle, and a durable rubber outsole.
Superga Women's 2750 Cotu Sneaker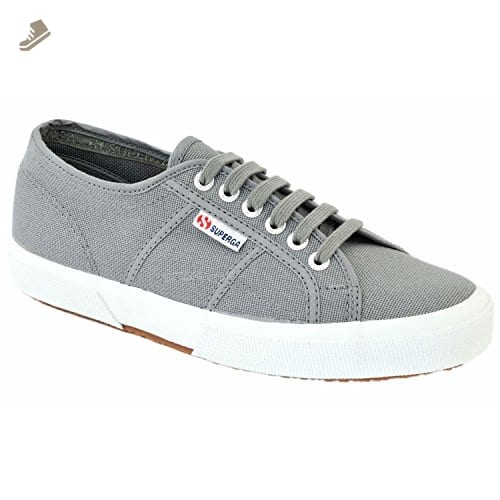 Throwing together the perfect outfit has never been easier. This is a pair of shoes you can dress up or down with ease. Superga doesn't overlook comfort either. This Cotu sneaker brings together style and practical function in a myriad of colors and patterns. The lovely pair features a textured rubber sole, cotton and leather upper construction, and logo eyelets. These are perfect for day trips or throwing together a cute outfit for a meal out.
Brook's Men's Addiction Walker Walking Shoes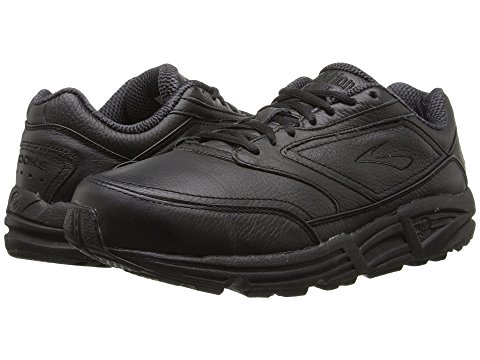 You will never own more comfortable sneakers. These shoes are made for city walking and lots of it. We can't praise them enough. The Brooks Addiction Walker offers max comfort, cushioning, and shock absorption. Customers with plantar fasciitis rave that the shoes alleviate their symptoms.
Just a heads up though…They do run a little on the narrow side, so keep this in mind when you're deciding on sizing and the fit. We also recommend waterproofing the shoes with spray, since the suede finish is easy to scuff or stain. Overall, they're a lot more comfortable than wearing traditional walking or running shoes. An added plus is they'll keep your feet a lot warmer in cold weather conditions too.
Best Travel Shoes – Walking and Dress Shoes (Men)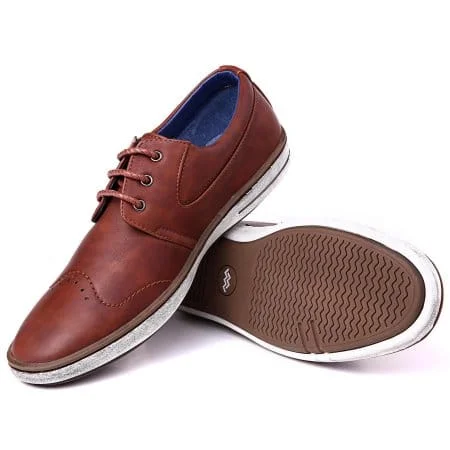 Take these shoes from the streets to fancy dining with ease. Walk in them all day and wear them all night. No one will be able to tell. An added plus is you'll get extra style points during the day without sacrificing the comfort you need.
The Mio Marino Men's Dress Shoes really do have it all. Pamper your feet with an amazing pair of men's oxford shoes. The construction offers the utmost comfort, the sole is made from an oh so good high-quality rubber and best of all – there's a sweat-free breathable insole.
Invest In A Great Pair of Travel Shoes for Your Next Big Adventure
Purchasing a great pair of travel shoes is really so important. The shoes you decide to wear can literally make or break your days of travel. If you're uncomfortable, you won't have a good time. Take your time and decide what's most important to you in a pair of good-quality travel shoes.
Are you going somewhere warm and tropical or cold and breezy? Will you spend the majority of your time roaming the city or off the grid exploring the great outdoors? Asking yourself these questions will help you decide what to bring. A good pair of travel shoes offers comfort, stability, protection, and shock absorption.
Do you have any favorite brands or travel shoe styles? What's your go-to look? Let us know in the comment section below.
Related Article: Most Comfortable Sneakers For Fashion-Conscious Travelers