Walk in ultimate comfort with the Teva Original Universal Sandal.
Wherever you go, what you wear on your feet can make or break your travels. If your shoes don't provide the proper support, you can experience pain and frustrations during those journeys. Outdoors sports enthusiasts need footwear that's waterproof and durable, while everyday wearers just want something comfy for walking around. With the Teva Original Universal Sandal for men, travelers can experience real comfort and durability during their expeditions. Read our article below to find out more about these superior quality shoes.
A Little About Teva

Credit: Facebook / Teva
Teva has been making shoes since the 1980's, when they decided to add Velcro straps to flip flops. This led to the creation of sandals that wouldn't float away in the river or lake while venturing outdoors. The Teva Original Universal Sandal remains the company's first footwear invention, which still maintains a top-rated reputation. Now, Teva embodies comfort and utilitarianism with their simply designed yet highly functional shoes. Teva's brand represents every traveler with an adventurous spirit. The company believes in spontaneity and exploration, making their shoes perfect for expeditions into the unknown. Teva continues to make footwear that holds up in every type of climate and landscape.
Teva Original Universal Sandal Features & Benefits
Comfortable Design
Credit: Facebook / Teva
If you spend a lot of time on your feet, you need shoes that provide ultimate comfort. You don't want to waste money on footwear that doesn't provide support after hours of usage. When you're outside and having fun, you don't want that to be ruined by uncomfortable shoes. Travelers in a hurry will also not enjoy straps rubbing against their ankles and toes. Similarly, the shoes should have ample padding, so you feel cushioned as you walk. Luckily, the Teva Original Universal Sandals maintain a design specially made for the most comfortable wearing.
With the Teva Original Universal Sandals, travelers can adventure through the outdoors for hours in comfort. The EVA foam footbed cushions ensure every step remains pillowy and supported. You might even forget to take these shoes off when you get home. A universal strapping system also makes for easy adjusting when putting on the sandals. You can tighten or loosen the straps depending on your desired fit. A hook-and-loop closure helps keep your feet in place and comes off quickly when you're ready to rest.
Durable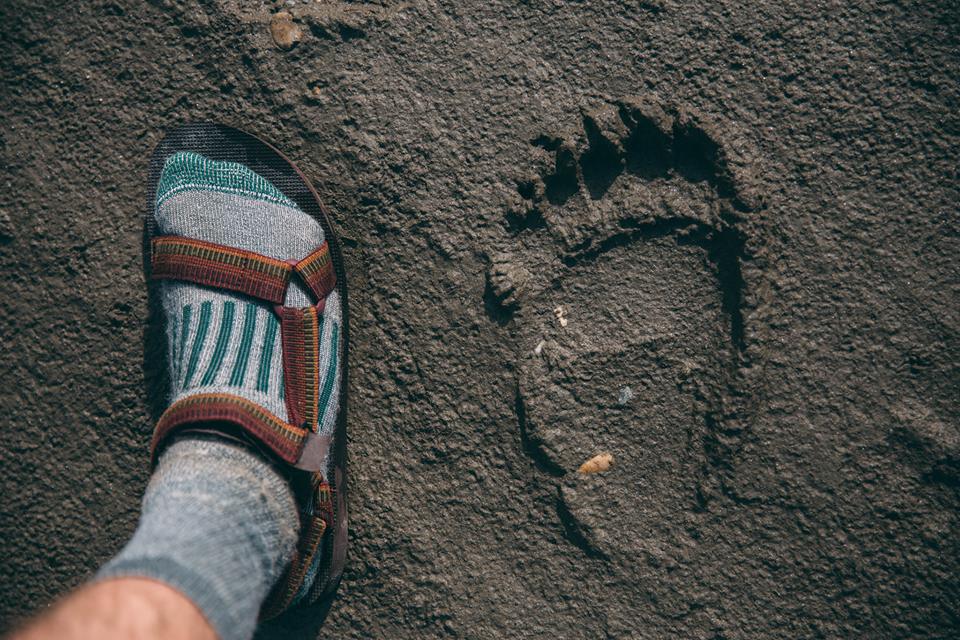 Credit: Facebook / Teva
Travelers looking for shoes that can last them for years recognize the difference between high and low-quality products. There's nothing worse than buying shoes that fall apart after wearing them for a short period of time. This leads to frustrations and feeling like you should have spent your money elsewhere. If you want shoes that can last through months of extensive wear, invest in a pair of Teva shoes. The Teva Original Universal Sandals have been designed specifically to stay intact regardless of how long you wear them.
With a rubber sole, the Teva Original Universal Sandals will survive every step you make across the pavement. The durabrasion rubber has been designed with outdoors explorers in mind, making the sole extremely durable. These shoes maintain a strong exterior and straps that won't snap or break off when you put them on. A polyester webbing upper on the shoes ensure any scrapes along rocks and rough surfaces won't cause extreme damage. The universal strapping system also keeps feet locked in place and won't stretch out over time.
Versatile
Credit: Facebook / Teva
Those hoping to save money or minimize their shoe collection may want footwear that can be worn during multiple seasons. Constantly buying new boots or sandals when the weather changes leaves you with less money to spend on other things. Travelers budgeting for adventures abroad might prefer multi-purpose footwear so that they can have extra funds for expeditions. The best shoes should be wearable in many kinds of weather patterns, climates, and terrains. You also might feel like your wardrobe has been getting too crowded by shoes that you hardly wear. In that case, it may be time to invest in a pair of Teva Original Universal sandals.
The Teva Original Universal sandals aren't just created for wear during the warmer months of the year. When the weather gets cooler, you can slip on some socks and keep your feet toasty while wearing the shoes. Though these may not work for snowy days, the sandals may be worn comfortably for a majority of the time. Of course, the Teva Original Universal sandals provide the breezy relief your feet need when it grows hot outside.
Weather Resistant
Outdoors enthusiasts know the importance of having comfortable shoes when hiking or walking mountain trails. Variations in weather patterns and climate mean you can't always predict whether or not your shoes will provide adequate protection. At the same time, the shoes you wear should be able to dry quickly when wet. This helps guarantee you won't slip and fall while walking in squelching shoes. Similarly, anyone who enjoys exploring the landscape needs sandals that won't fall apart during their adventures. In this case, the Teva Original Universal Sandal provides the perfect shoe for all of these requirements.
Travelers who buy the Teva Original Universal Sandals will find the shoes ideal for many types of weather. If you love to splash through streams and across mountainsides, these sandals provide the perfect footwear option. A water-ready polyester webbing will dry quickly after you spend some time in the water. You won't need to spend hours waiting for your shoes to dry, forcing you to postpone your travels. The sandals will provide you with the perfect footwear to partake in every water-related sport you love.
Color Options
Many comfortable sandals provide support for your feet, but lack style and diversity. You'll tend to find a lot of similar-looking shoes at various stores, meaning you won't stand out from others. While typical sandal designs offer great options for travelers, they might not be available in many colors. Some people prefer the common black shade, which goes with many outfits and looks classic. However, other customers might want a few more options when it comes to their sandal color. Finding the right color that fits your personality can make wearing the shoes even more enjoyable.
Thankfully, the Teva Original Universal Sandal can be purchased in a variety of shades and designs. That means you won't get bored by typical sandal options. Anyone can find a color and pattern that they like, and that matches their personal style. Shades like olive and caramel will remind you of the outdoors landscapes you traverse. Those looking for a more crisp and clean look should consider purchasing the bright white option. The Teva Original Universal Sandal even has choices with unique patterns and textures to appeal to every kind of buyer.
What Travelers Are Saying About the Teva Original Universal Sandal
Travelers who purchased the Teva Original Universal Sandal loved how comfortable their shoes felt after long periods of wear. Many stated that they didn't experience any blisters when first wearing the sandals. The straps on the sandals didn't rub against the reviewers' feet, so they weren't uncomfortable while out and about. Lots of customers related that the Teva Original Universal Sandal remained in good condition despite many months of wear. This allowed them to keep wearing the same pair of shoes throughout the year, without needing to buy new ones.
Some reviewers thought that the Velcro on the sandals' straps tended to snag frequently. This produced loose fibers that stuck out of the straps and led to the shoe falling apart more easily. Those who spent time in water, like lakes and streams, found that the sandals held water for a long time. In this case, the sandals were uncomfortable to walk on, and did not dry as fast as desired. Overall, customers felt satisfied with their purchase of the Teva Original Universal Sandal.
Other Comfortable Sandals That Are Perfect For Traveling
1. Chaco Men's Z/2 Unsweep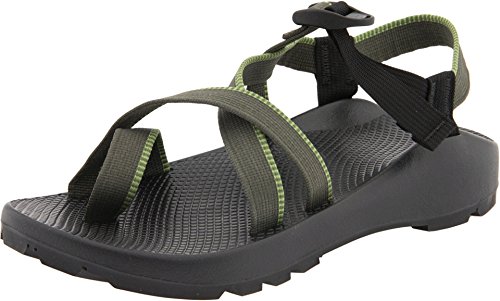 The Chaco Men's Z/2 Unsweep sandals provide a great alternative to the Teva Original Universal shoes. These open-toe sport sandals have multiple adjustable straps with a hook-and-loop design. This makes it easy for slipping the shoes on and off in a flash. Chaco focuses on a forefoot control with this shoe, meaning your feet will stay snug in the footbed. You won't have to worry about sliding around as you walk, even if you're stepping through wet environments. A soft polyester webbing on the sandals dries quickly, so you can easily step through soggy landscapes without slipping. The fit of these shoes even remains consistent regardless of how many times you wear them.
2. Ecco Men's Cheja Athletic
These sandals maintain the classic rugged sandal look that many travelers love. Ecco Men's Cheja Athletic sandals utilize a thick rubber sole for traction when moving over many types of landscapes. These shoes combine leather upper features that produce a durable and attractive appearance. A mesh lining provides breathability, so your feet won't feel sweaty during the warmer months. The lightweight, molded footbed ensures a precise fit and comfort for hours of wear. An additional foam layer means you'll feel as if you're walking on a cloud while wearing the shoes. Various adjustable straps on the ankle, counter, and toe help keep your foot in place as you move.
3. Teva Men's Omnium Sandal
Another sandal option by Teva, the Omnium offers a more enclosed shoe choice for outdoors travelers. An enclosed toebox on this shoe ensures greater protection, so rocks and other things can't damage your feet. The innovative pull-cord lacing design creates a large amount of stability and makes it easy to put on the shoes. A quick-release buckle means you can throw off your shoes when you're ready to sit down and relax. These shoes have also been treated with microban zinc-based products, which reduce odors overall. Shock-absorbing technology additionally helps you walk with a spring in your step.
Let the Teva Original Universal Sandals be the only shoes you own.
No matter where you travel, you need shoes that keep your feet snug and supported. Even if you're only walking through the city streets, your footwear has to stay comfortable and intact. When you purchase the Teva Original Universal Sandals, you'll be able to continue moving all day long. These shoes combine a cozy design with weather-resistant materials that support your feet even after months of wear. We hope our article has inspired you to invest in a pair of these amazing sandals. You won't regret buying these after wearing them during treks across the landscape.
Related Article: Best Hiking Sandals for Your Adventures