Enjoy your time in the sunshine state by dining at the very best restaurants in Jacksonville.
Nestled right near the Florida-Georgia state line, Jacksonville pulls in a wide range of culinary influences. And considering it's the largest city in Florida, it is no surprise that Jacksonville houses some of the best restaurants in the state. Did you know that in the heart of downtown Jacksonville alone, there are more than 50 restaurants? Some have been in operation for decades, others hit the scene only recently. And some of them qualify as the very best restaurants in Jacksonville, Florida.
From Asian fusion to Spanish tapas to freshly caught seafood dishes, there is a restaurant for everyone in Jacksonville. So if you plan on paying a visit to the Sunshine State soon, be sure to check out these best restaurants in Jacksonville.
1. The Bearded Pig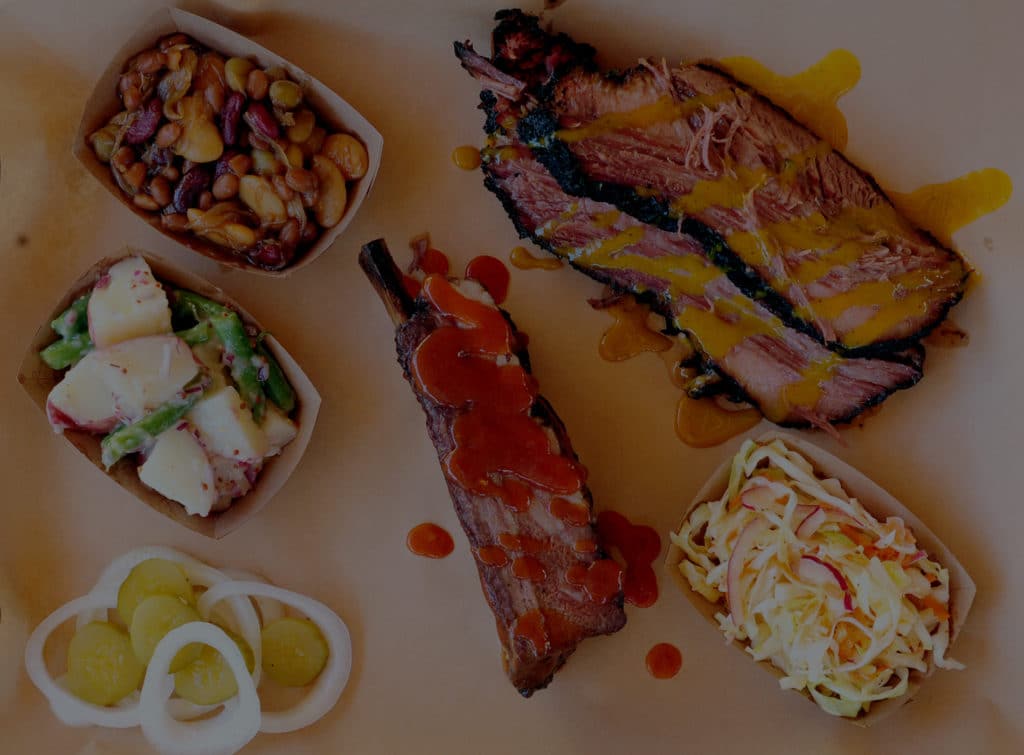 Credit: The Bearded Pig
Price Range: $$ | Phone: [+1 904-619-2247] | Email: [eat@thebeardedpigbbq.com]
The Cuisine
The Bearded Pig is hands down the best barbecue joint in town. And that makes it one of the best restaurants in Jacksonville, Florida. Located on the Southbank of the St. John's Rive, The Bearded Pig takes pride in its cooking traditions of the South. The menu includes barbecue staples. To start, we recommend ordering the jalapeno poppers rib tenders, or the loaded baked potato. You can't go wrong with any of the pulled pork, brisket, or sausage sandwiches. But if you're really hungry, go for one of the platters. For $55.00 you can order The Whole South Bank. This comes with 1/2 rack ribs, 1/2 chicken, 1/2 of two more meats of choice, and four sides.
And of course, you can't forget about dessert! So make sure to save some room for that banana pudding or the nutella brownie sundae.
The Vibes
The Bearded Pig is a casual spot for friends and family to hang out, relax, and enjoy some good Southern cooking. The large covered patio is decorated with bright orange chairs and a bar. So feel free to pair a glass of beer or wine with your order. Overall, The Bearded Pig is a no-frills joint that offers casual vibes and good times.
2. North Beach Fish Camp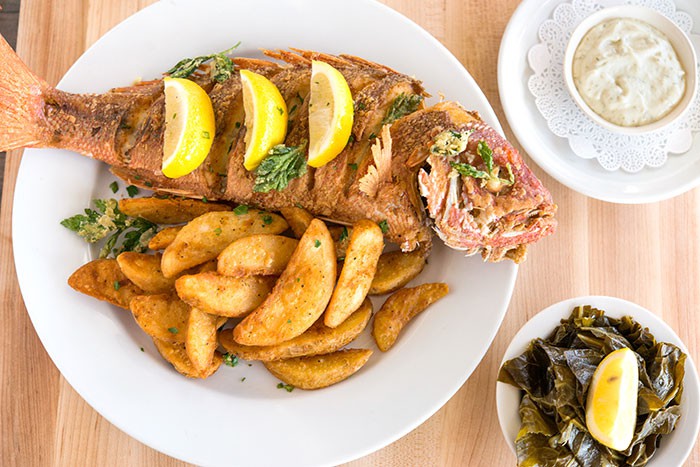 Credit: North Beach Fish Camp
Price Range: $$ | Phone: [+1 904-249-3474] | Email: [gmnbfc@thefishcamps.com]
The Cuisine
Obviously we are going to suggest a seafood restaurant (or two) when recommending the best restaurants in Jacksonville. And one of the best seafood restaurants we can start off with is the North Beach Fish Camp. Since 2012 this restaurant has been serving up some of the most unique, delicious, and fresh seafood entrees in town. The menu caters to all kinds of diners. If you are more of a fried fish foodie, then the fried clams with fish camp tartar sauce has your name written all over it. But if you want a more upscale dining experience, we recommend the Grilled Salmon with Horseradish Hollandaise, Broiled Seafood Platter with Cod, Shrimp & Scallops, or the Daily Fresh Catch.
One thing we love about North Beach Fish Camp is that they serve a new special every day. So no part of the menu is ever lacking. The restaurant also has a wide range of cocktails, beers, and wines to choose from.
The Vibes
The restaurant's decor offers a "contemporary, beach casual feel." Therefore it's as upscale and classy as it can get while still maintaining those just-off-the-beach vibes. North Beach Fish Camp prides itself in its New England meets classic Florida style. From their exposed beams to the gorgeous hardwood floors and the large windows, you will find it's easy to feel comfortable here. The overall vibe is open, relaxed, and welcoming.
3. 13 Gypsies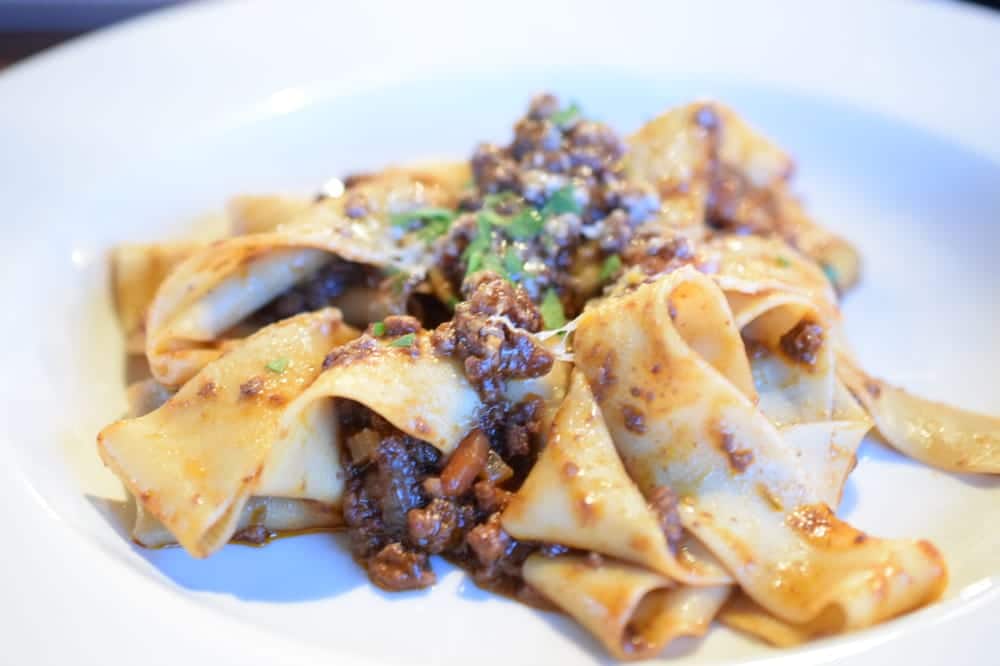 Credit: 13 Gypsies
Price Range: $$ | Phone: [+1 904-389-0330] | Email: [13g@13gypsies.com]
The Cuisine
13 Gypsies is a restaurant firmly rooted in its Spanish roots. Every morning at 13 Gypsies starts with baking bread from scratch. All of the best dishes at 13 Gypsies are homemade; they make their own sausage, cheese, cured meats, pickled vegetables, spice blends, and pastas. This is one of the best restaurants in Jacksonville to visit for groups who want to sample a little bit of everything. Their menu consists of delicious tapas, including risotto, fresh chorizo with sautéed pears, and pan-seared cod. But you can't go to 13 Gypsies without ordering house-cured meats and cheeses. And if you are venturing to the restaurant during lunch, you will have a wide variety of sandwiches to choose from.
Because 13 Gypsies is dedicated to keeping their menu as homemade and fresh as possible, they tend to run out of menu items throughout the day. Therefore the spot operates on a first come, first serve basis. So make sure to get there before all the good entrees are gone!
The Vibes
13 Gypsies is an eclectic, hip bistro in Riverside. The cozy and artfully cluttered vibe consists of just a handful of tables and a bunch of old photos covering the walls. This is a great spot to go for foodies who like to venture off the beaten track, or to try something a little less traditional. And while you are more than welcome to order beers, wine, or cider, we recommend going for the house-made sangria.
4. Metro Diner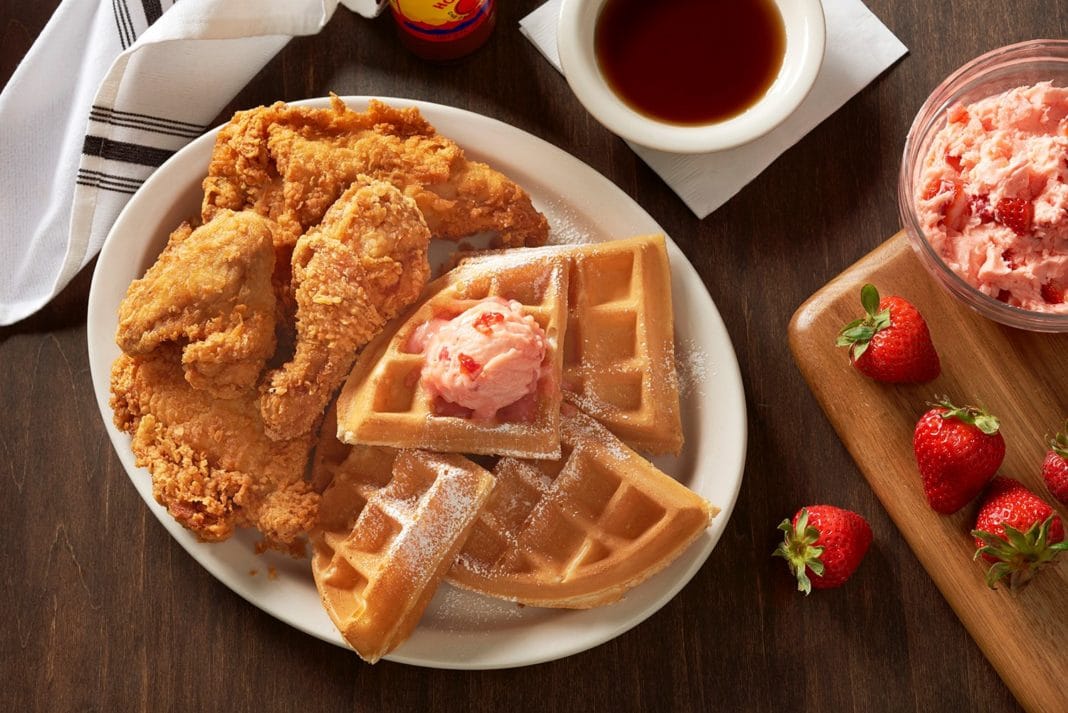 Credit: Metro Diner Facebook
Price Range: $ | Phone: [+1 904-398-3701] | Email: [officeadmin@metrodiner.com]
The Cuisine
Be honest. Sometimes all you need is a good old fashioned diner. And if it serves up comfort food with a touch of Southern flair, then it's even better. You will find all that and more at Metro Diner. Easily one of the best restaurants in Jacksonville, Metro Diner serves up fresh, hot, comfort food that will leave you coming back for more. They are famous for their meatloaf (it even made an appearance of the Food Network) so that's a good place to start. But you really can't go wrong with anything on the menu. If you have a hankering for something southern. then the Fried Chicken and Waffles of the Shrimp and Grits are for you.
We suggest going there for breakfast. But if you happen to be at Metro Diner for dinner, then do us a favor and order the Cheddar Cornbread Waffle as an appetizer. And then the Chicken Pot Pie for dinner and something sweet for dessert. Did your stomach start grumbling all of the sudden too?
The Vibes
It's a diner. Don't expect anything fancy. And that's what we love about it. Metro Diner offers classic roadside diner decor that welcomes in just about any customer. There are no frills and no expectations at this place. Come in as you are, order want you want, and enjoy yourself. At a place like this, you won't find that very hard to do.
5. Kaika Teppanyaki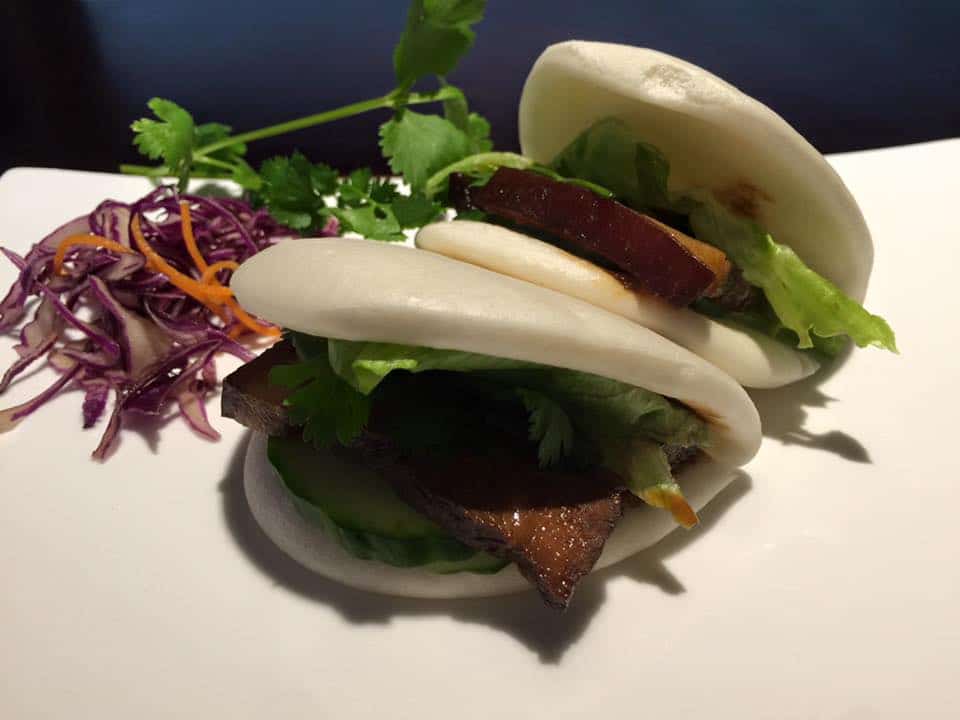 Credit: Kaika Teppanyaki
Price Range: $$ | Phone: [+1 904-355-5168] | Email: [kaikarestaurant@gmail.com]
The Cuisine
Kaika Teppanyaki is a Teppanyaki Grill and Asian Fusion Restaurant in the heart of Jacksonville. The core of the menu is fish and all things seafood. So if you like sushi, this is the place for you. Kaika Teppanyaki's menu includes a variety of classic sushi rolls like shrimp tempura and the dragon roll. However they have many vegan options, as well, such as the sweet potato roll and the green cold maki. But if you're really hungry – and really love sushi – we advise you go for one of the signature rolls. May we suggest the King Roll? It comes with crab meat, avocado, cucumber, eel, and more.
But if sushi or sashimi don't suit your fancy, you can also choose from a noodle and rice bowl. There are many Asian fusion entree options to choose from. Kaika Teppanyaki's large menu is just another reason we consider this place one of the best restaurants in Jacksonville, Florida.
The Vibes
The interior of the restaurant is beautiful. Its decor is dark, sleek, classy, and cool. And because Kaika Teppanyaki also serves hibachi, it has a sense of openness to it that welcomes in every customer. This is a great spot to go for something a little more than casual, but not too classy.
6. Black Sheep Restaurant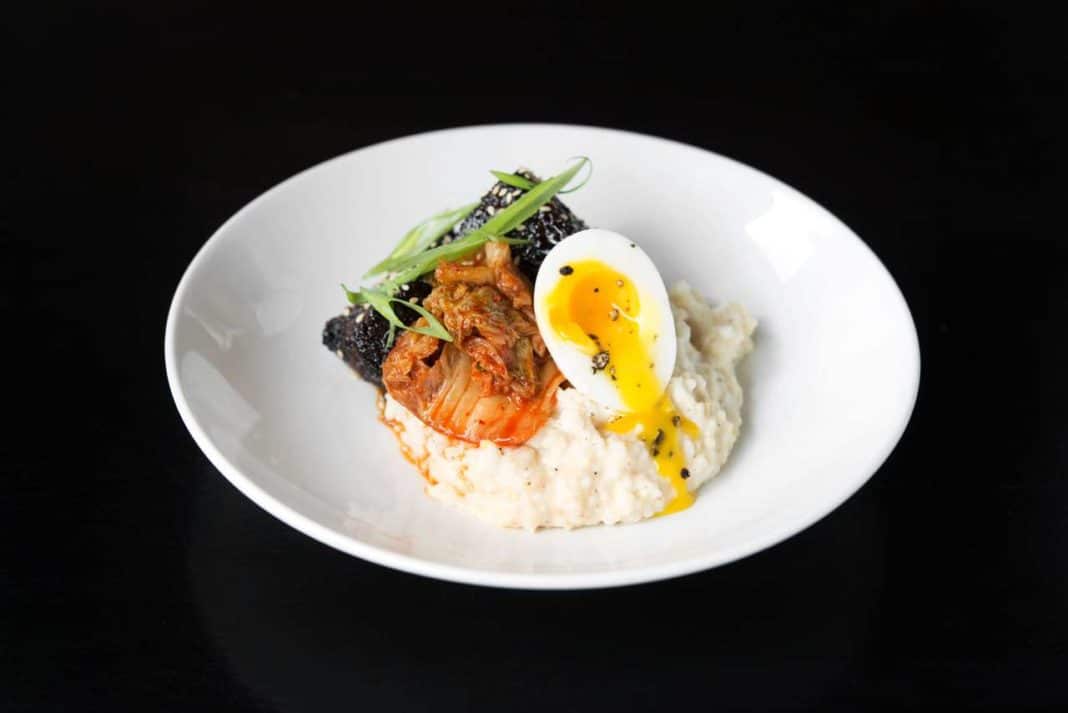 Credit: The Black Sheep
Price Range: $$ | Phone: [+1 904-380-3091] | Email: [info@blacksheep5points.com]
The Cuisine
The motto of this modern American restaurant is simple: "use fresh, local ingredients to create handcrafted food and cocktails, and deliver both with gracious service." Black Sheep Restaurant sources the majority of its ingredients from Florida and Georgia. Therefore the menu is full of Southern staples like fried green tomatoes topped with pickle relish and buttermilk ranch. But it also features plenty of locally caught seafood dishes, like the kale and smoke trout salad with sieved egg.
Really, though, Black Sheep Restaurant takes influences from all over the South. Other fan favorites include the wild Georgia shrimp and grits and their famous New Orleans barbecue sauce.
The Vibes
Black Sheep Restaurant has a self-named "fast casual" vibe. But we think it's a little more chic than casual. You can expect to see men in sports coats and women in high heels. Though dark jeans and a black top would also suffice. Black Sheep Restaurant is more upscale than Metro Diner, but certainly doesn't hit a black tie level. The dining room is adorned with dark wooden booths and a long, well-lit bar. Upstairs, the rooftop dining area features cement tables and a fire pit. Black Sheep Restaurant is a great go-to summer spot for night time hangs.
7. Matthew's Restaurant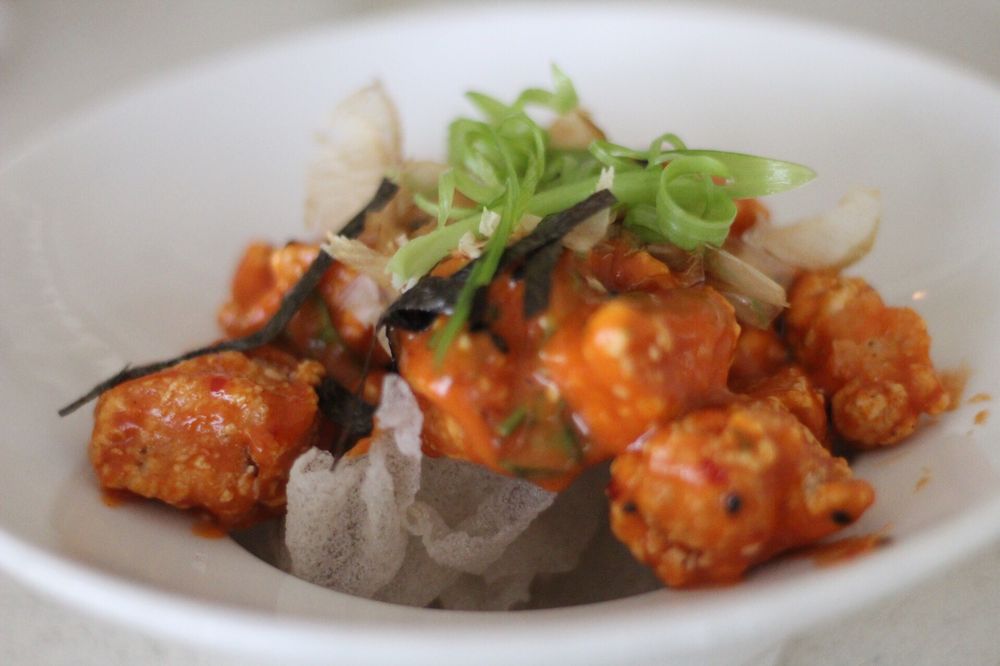 Credit: Matthew's Restaurant
Price Range: $$ | Phone: [+1 904-396-1213] | Email: [service@matthewsrestaurant.com]
The Cuisine
Set in the heart of historic San Marco, Matthew's Restaurant is one of the best restaurants in Jacksonville for fine-dining. Chef de Cuisine Chef Alex Yim uses the French technique to create "artfully plated classically-inspired French and Mediterranean dishes" made from farm to table ingredients and sustainable seafood. Main staples of the menu include the foie gras, soufflé, escargot and local fish Francaise. But one of the perks of Matthew's is the menu of French dishes and entrees rotates every season. Therefore you can come to Matthew's multiple times throughout the year and always be able to order something new.
While you're there, be sure to take advantage of the wine list. The polite, highly trained staff is extremely knowledgeable in wide and food pairings. And with a wine list as extensive as the one at Matthew's, it would be a shame not to sample a few glasses with your meal.
The Vibes
Matthew's Restaurant has a self-named business casual dress code. But we think it's more on the business than casual side. The sleek and modern decor is partially what gives Matthew's away as a more up-scale dining spot. Though the trained and respectful service helps give Matthew's a more relaxed ambiance, this is still one of the best restaurants in Jacksonville to dine in for a special occasion or a night on the town.
8. The Tree Steakhouse and Oak Bar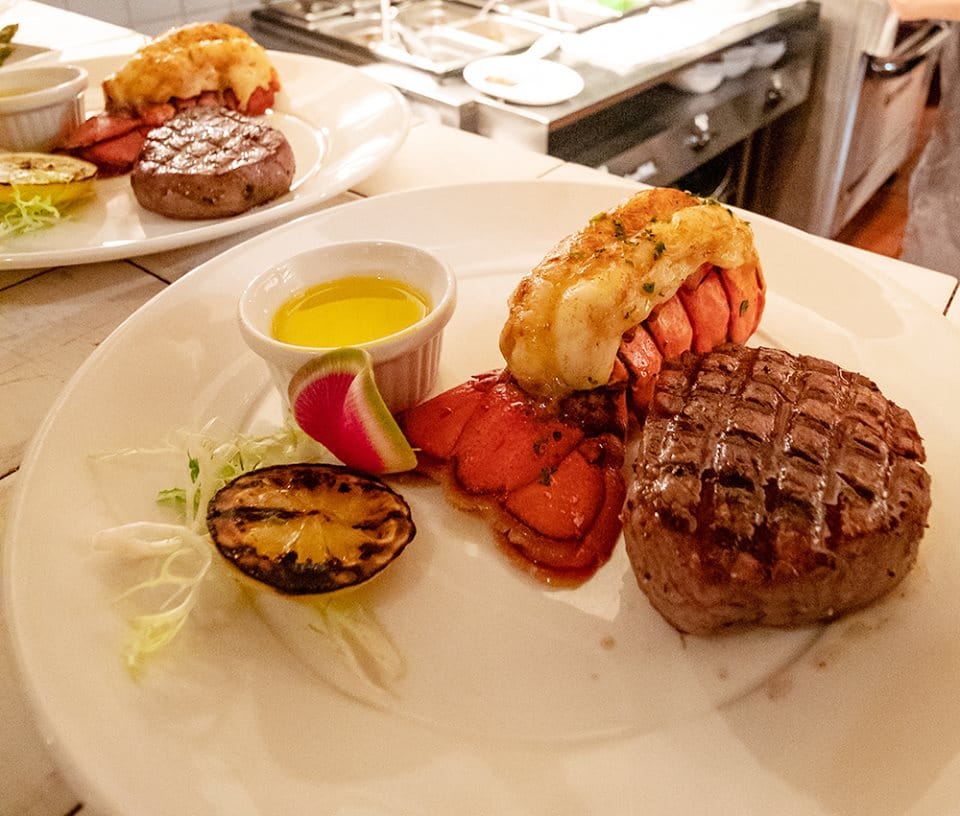 Credit: The Tree Steakhouse
Price Range: $$$ | Phone: [+1 904-262-0006] | Email: [comments@treesteakhouse.com]
The Cuisine
Can you guess what this Jacksonville restaurant is known for? The Tree Steakhouse and Oak Bar sets the standards for a well cooked steak. The Tree Steakhouse offers various cuts of black Angus beef, filet mignon, prime rib, and more. If red meat is not your forte, we recommend giving the Atlantic salmon or butternut squash risotto a go. If those options still don't suit your fancy, then you can't go wrong with the lobster tails, Colorado lamb chops, or the chicken breast Alfredo.
And we of course suggest you try a speciality cocktail while you're there. After all, the restaurant is just as well known for its bar. You will find the sides are generous and as delicious as the entree. If you have room for dessert, the Creme Brûlée is a must.
The Vibes
The decor of The Tree Steakhouse can feel dated to some, but it feels rustic and sophisticated to us. Its interior is decorated with deep woods, warm wallpapers, and an artful exposed brick. Overall, we think The Tree Steakhouse has an intimate, romantic vibe. This is one of the best restaurants in Jacksonville for a date night, or if you simply feel like dining on the finer side of life.
9. V Pizza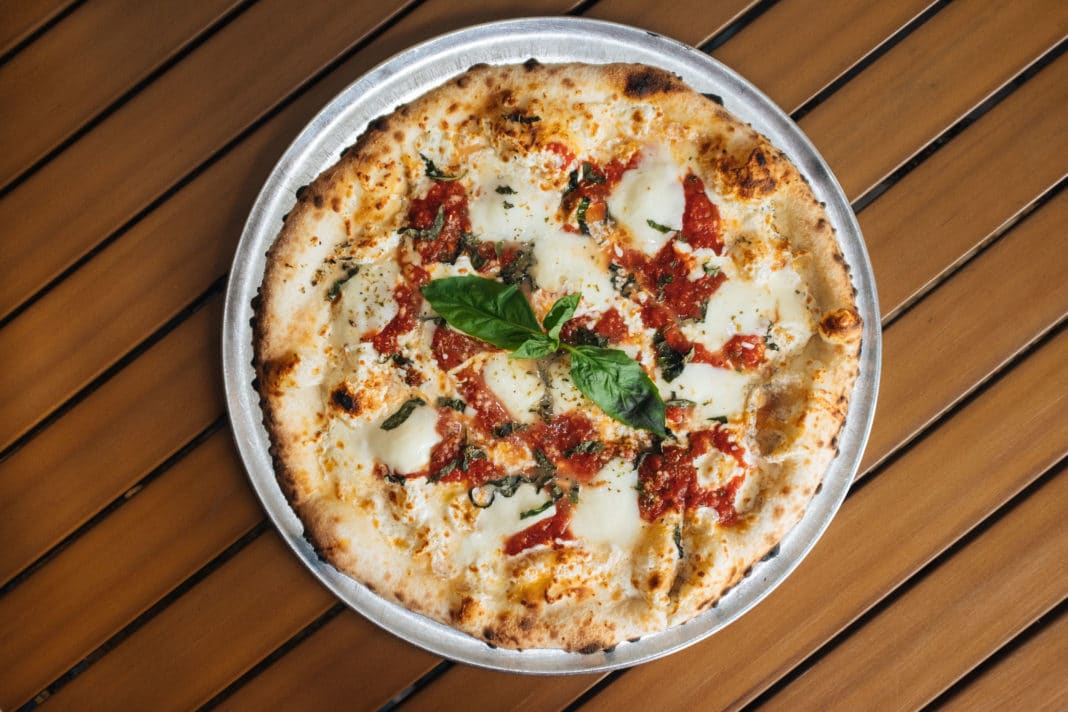 Credit: V Pizza
Price Range: $$$ | Phone: [+1 904-527-15116]
The Cuisine
We can't compile a list of the best restaurants in Jacksonville, Florida without including at least one pizza place. And if you want the best pizza in town, then V Pizza is the place to go. V Pizza serves the most authentically Italian slices in all of Florida. The restaurant takes pride is serving authentic Neapolitan pizza, which really all comes down to the sauce. But surprisingly enough, it isn't the pizza that customers even love the most. It's the chicken wings. Regulars of this restaurant go crazy for V Pizza chicken wings, and after taking one bite of them you will understand why. That's why we suggest you get the best of both worlds and order yourself a chicken wing pie!
You will return to V Pizza for more than its food. The service there is the second draw that keeps people coming back for more. After just a few visits there you will likely meet the famous Noah, who gives each and every customer the Royal Red Carpet treatment they deserve.
The Vibes
It's a pizza joint. There are no frills and no expectations at V Pizza. But that doesn't mean it's comparable to the likes of Papa John's or Dominos. V Pizza has a cozy, community vibe to it. You can watch your pizza being made in giant ovens thanks to the open kitchen set up. Chefs covered in flour are likely to buzz past your table from time to time. And it's these little details that makes V Pizza feel even more authentic. At every location you will also find a bar. So feel free to wander over and grab yourself a brew or a cocktail to go along with your perfect pizza pie.
10. India's Restaurant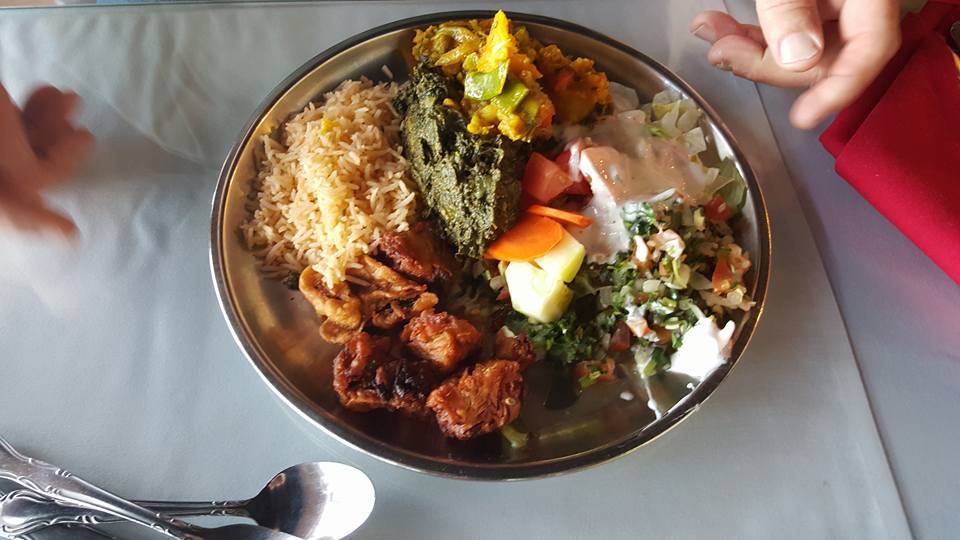 Credit: India's Restaurant
Price Range: $ | Phone: [+1 904-620-0777]
The Cuisine
Good luck guessing what this restaurant serves! India's Restaurant serves all the staples. On the menu you will find  tandoori chicken, curry chicken, daal, naan, and all the chutneys the world has to offer. The restaurant believes that food is a celebration of life, and that traditional food are the essence of culture. Therefore this family owned and operated restaurant is dedicated to serving nothing but the best and more authentic Indian food in all of Florida. No other place in town makes rice pudding like India's does. The sang pangeer is deliciously creamy while the naan bread is always fresh and warm.
Not only is the food at India's Restaurant to die for, but the price is something you simple can't beat. You can order a very filling and satisfying meal for under $10 at India's. Which of course means you'll have plenty of room for dessert! Can we suggest the Gulab Jalum, AKA lightly fried milk dumplings in a flavorful sweetened syrup?
The Vibes
You can tell the moment you enter India's that this restaurant is family owned. The minimal decor is accented with light Indian/Bollywood music playing in the background. Though India's is a very popular spot, the restaurant itself is usually rather quiet, even during lunch buffet hours. Therefore the restaurant may put you off at first, but don't let the quiet vibe deceive you! The staff is made up of some of the kindest, most knowledgeable people you will meet. You will not find a better meal for a better price anywhere else in town. And that's why we consider India's Restaurant one of the best restaurants in Jacksonville, FL.
11. Maple Street Biscuit Company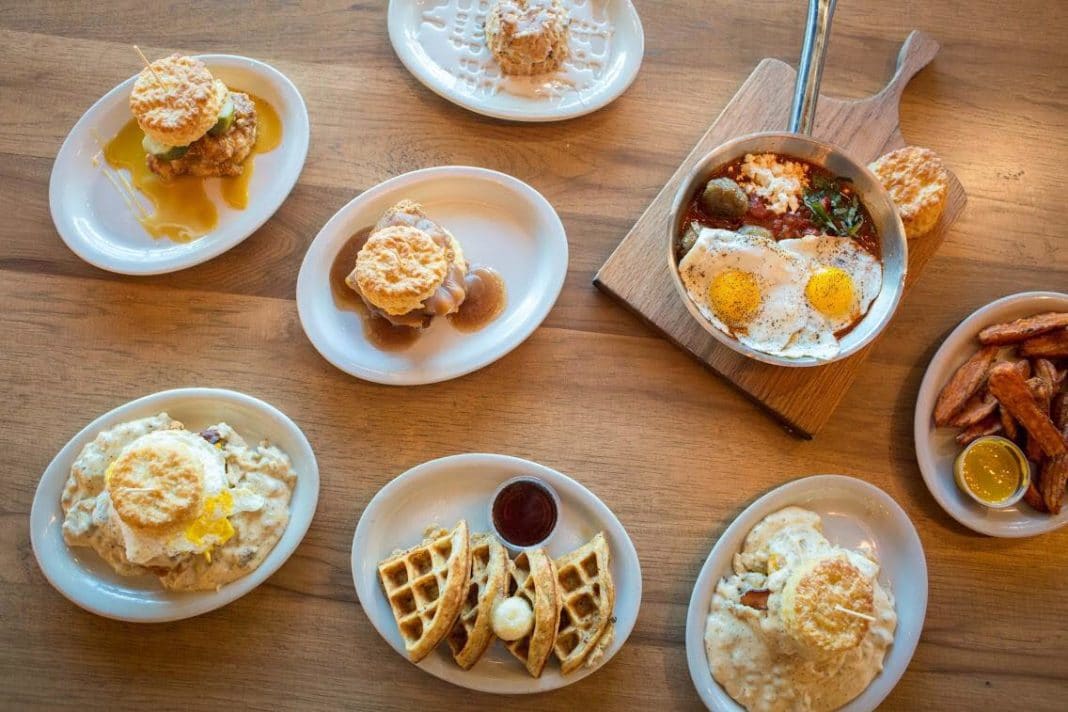 Credit: Maple Street Biscuit Company
Price Range: $ | Phone: [+1 904-398-1004] | Email: [info@maplestreetbiscuits.com]
The Cuisine
The menu is rather self explanatory. At Maple Street Biscuit Company you will find the best biscuits in town. Maple Street makes their biscuits fresh every day with artisan flour and real butter. They take pride in serving all natural, white meat chicken breasts; you will never taste a frozen chicken patty at Maple Street. What's more, their sausage gravy and mushroom gravy are both homemade, as are the jams and jellies. So if you're looking for authentic Southern comfort food, Maple Street is your go to place.
Maple Street specializes in unique chicken biscuit sandwiches. Fan favorites include the Firebird, which is topped with homemade buffalo sauce, cheddar cheese, and homemade ranch. For something on the sweeter side, we suggest opting for the Biscuit French. This entree is served on French toast biscuits with pecans and cinnamon chips baked in and strawberries and whipped cream on top.
The Vibes
You will feel like you're back home in grandma's kitchen the minute you step into Maple Street Biscuit Company. This cute little eatery is the perfect place to cozy up on a Sunday morning. The restaurant offers a casual vibe with comfortable booth, table, and bar seating. Its low hanging lights give off a warm, cozy glow. Maple Street Biscuit Company will quickly become your favorite breakfast spot during your time in Jacksonville. We guarantee it.
12. Ceviche Jax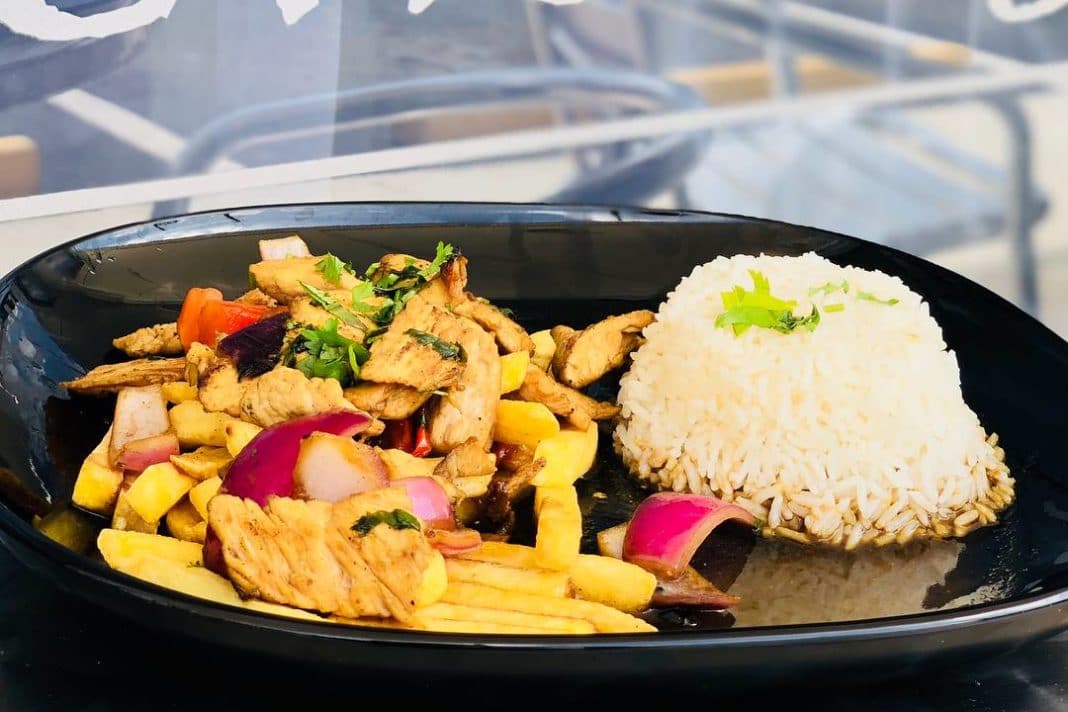 Credit: Ceviche Jax
Price Range: $$ | Phone: [+1 904-853-5497] | Email: [cevichejax@hotmail.com]
The Cuisine
For the best Peruvian food in Jacksonville, there is no better place to go than Ceviche Jax. And if you love raw seafood, then this place is truly a gem worth checking out. The restaurants "criolla" cuisine from Peru takes influences from Spanish, African, Chinese, Japanese, and Italian cuisine. We guarantee you have never experienced a flavor combination quite as bold and interesting as some of the dishes served at Civche Jax. Menu staples include Arroz con Mariscos, or "Peruvian paella," Chaufa de Mariscos, AKA Peruvian style Chinese fried rice, and Chaufa de Carne, an excellent example of the fusion between Chinese and Peruvian cuisine. 
We consider Ceviche Jax one of the best restaurants in Jacksonville because of its unique fusion of flavors and foods. You will truly not find another restaurant quite like this one. And, to top it all off, they have a killer dessert. There isn't anything you won't like about this place. 
The Vibes
Everything at Ceviche Jax is royal blue: the tablecloths, the bar, the lighting, all of it. Its all blue decor beautiful contrasts with the classic black-and-white checkered floor in its small but cozy dining room. There is not restaurant with a vibe quite as unique, kitschy, and eclectic as this one. And that's what we love about it. Ceviche Jax has a very distinct but welcoming feel that you will want to return to time and time again.
13. Gilbert's Social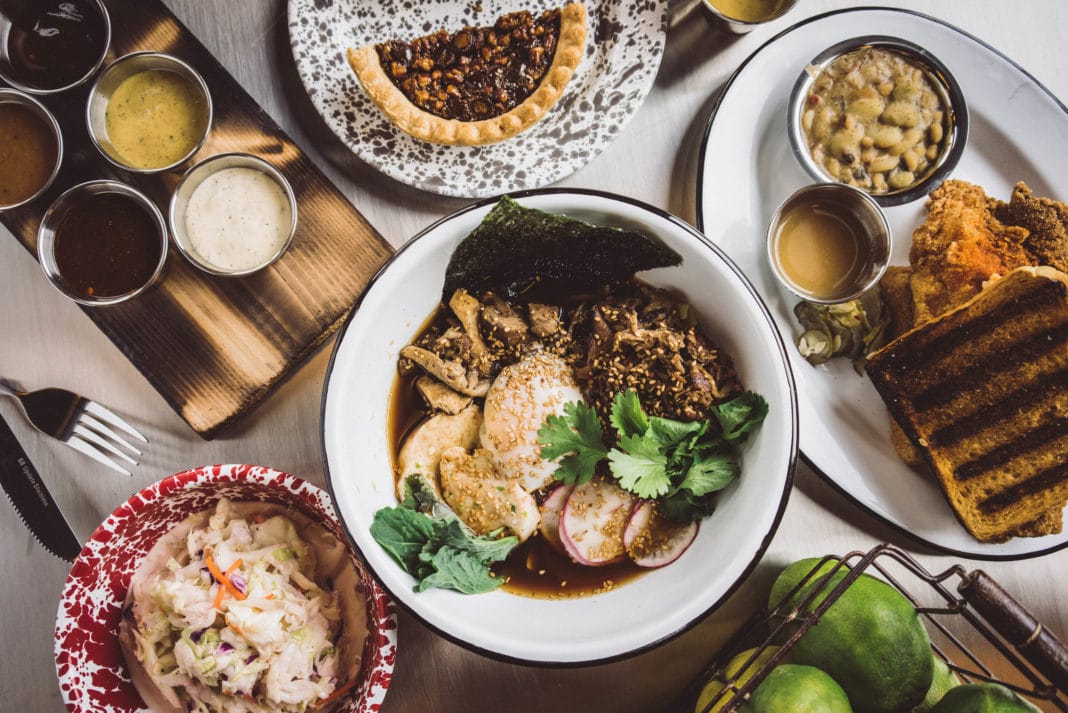 Credit: Gilbert's Social
Price Range: $$ | Phone: [+1 904-647-7936]
The Cuisine
Gilbert's Social serves up Southern cooking with a twist. The restaurant focuses on seasonal, modern Southern dishes with influences from all over the world. Take the homemade applesauce with Chinese spices, for example. Or the loaded chicken and biscuit topped with pimento cheese, collard greens, and spiced bourbon syrup. Not to mention the Southern "Ramen" with pulled pork, jalapeno shrimp cake, rice noodles, and toasted benne seeds. Gilbert's unique menu is partially what makes it one of the best restaurants in Jacksonville, FL. And we're not the only ones who think so. Head Chef Kenny Gilbert has served for the likes of Oprah Winfrey, Gayle King, Stedman Graham, Samuel L. Jackson and A.J. Calloway, to name a few.
If you think Gilbert's dinner menu sounds good, then you're in for a treat with their desserts. Diners go nuts over the apple pie cobbler with rum raisin toffee sauce, bourbon chocolate pecan pie, guk banana pudding. Now try telling us your mouth isn't watering as we speak.
The Vibes
The vibes are a little classier than grandma's kitchen, but not quite at a fancy level. Gilbert's brings on the casual ambiance with homey touches like the chalkboard art and kitschy kitchen decor. The neon sign by the bar and its orange-and-black color scheme is uniquely its own, just like the menu.
14. NOLA MOCA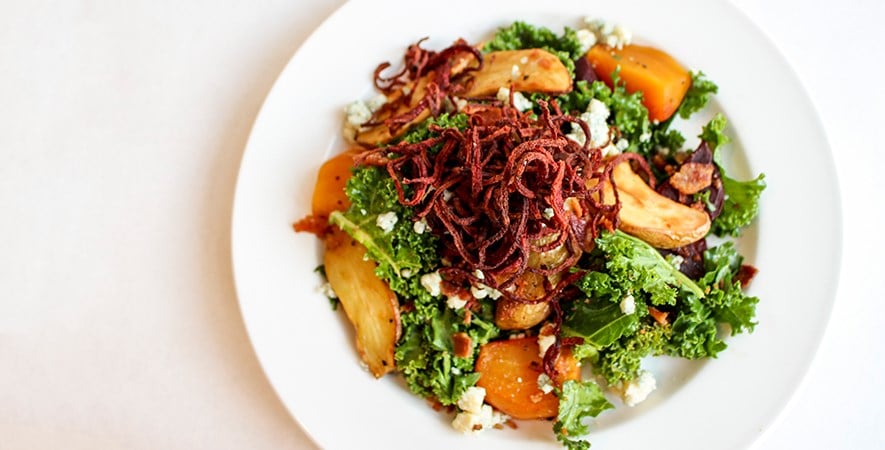 Credit: NOLA MOCA
Price Range: $$ | Phone: [+1 904-240-0412]
The Cuisine
Every NOLA MOCA dish has a unique twist. Set in the city's landmark museum, MOCA Jacksonville, the restaurant serves seasonal entrées and "daily crafted versions of flatbread, pasta, soup, and desserts." Soup is not just soup at NOLA MOCA, and pasta is more than pasta. Here you will find creative menu options like sweet potato nachos, vegan paella, and the duck rueben. One reason we think NOLA MOCA is one of the best restaurants in Jacksonville is because they are always striving to present their own take on traditional dishes. If you are a foodie who loves trying new things, then NOLA MOCA is the place for you.
What's more, you will likely never eat the same thing twice at NOLA MOCA. The menu changes with the season. There is always a daily fresh catch being served and a new flatbread on the special board. What's not to love about a little bit of variety?
The Vibes
NOLA MOCA has a classy, airy vibe without seeming overly elegant. Its chic, modern decor complements the uniquely curated menu. Its bright and contemporary ambiance reflects the art in the museum it calls home. It's hard to dine in NOLA MOCA and not feel at least a little bit cool.
15. North Beach Bistro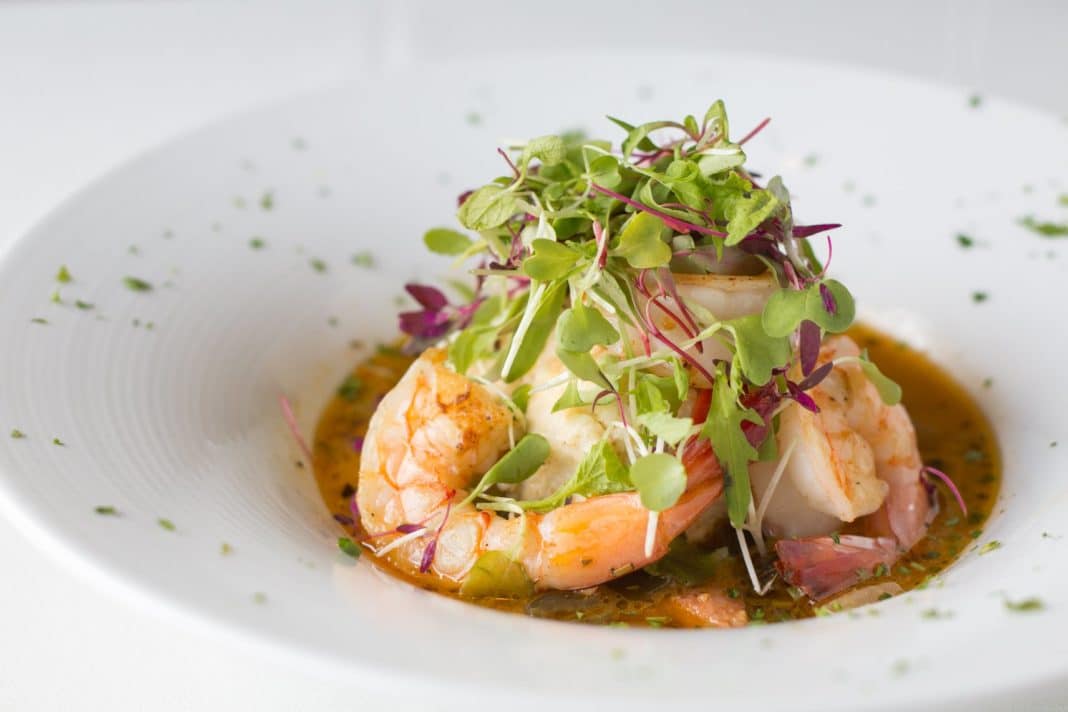 Credit: North Beach Bistro
Price Range: $$ | Phone: [+1 904-372-4105] | Email: [northbeachbistro@nbbistro.com]
The Cuisine
In the heart of Atlantic Beach you will find North Beach Bistro. This delicious seafood restaurant makes for the perfect lunch spot any day of the week. And we have a feeling you won't have a single complaint about this place. Everything on the menu is delicious. From the Mayport Shrimp and Anson Mills Grits to the Margherita flatbread and the Cajun Shrimp Pasta, every item is cooked to perfection. We consider North Beach Bistro one of the best restaurants in Jacksonville because of its large and varied menu. You can opt for smaller, sharing plates and pick off appetizers of crab cakes, steamed mussels, and buffalo wings. But if you want a full, more fancy meal, you can get your own well sized entree of Porcini Dusted Salmon or Pan Seared Scallops.
North Beach Bistro is a great go to spot for Sunday Brunch. Seriously, their chicken and Belgian waffles are superb. And have we mentioned the Warm chocolate chip cookie skillet they have for dessert? Y-U-M.
The Vibes
North Beach Bistro prides itself in its elegant, old world vibe. The gorgeously vintage decor and handcrafted ornate bar complement one another to create a friendly, warm charm. The dimly lit dining room is classy but cozy. We have a feeling that North Beach Bistro will become your go to happy hour spot every week.
These are just a small sample of the best restaurants in Jacksonville for you to explore.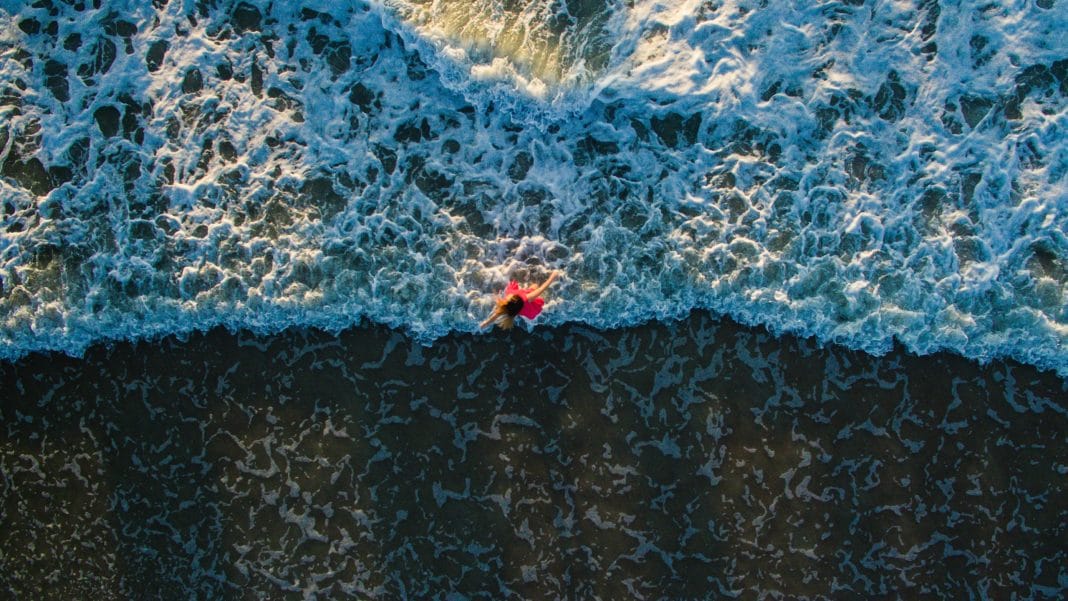 These are just 15 of the best restaurants in Jacksonville to get you started. But there are still so many more to check out! So do us a favor and explore some other options during your time in the Sunshine State.
Are you a Jacksonville native? Or have you been there enough to know its restaurant scene? Do you have any recommendations on where to eat? Leave us a comment and let us know!
Related Article: Weekend Getaways In Florida To Take This Fall