These best restaurants in San Antonio will help you fall in love with this Texas City.
Credit: Corey Leopold
San Antonio's really making a name for itself lately. This big Texas city has earned a spot on many lists of "fastest growing cities." Additionally, many are discovering the great vacation destination that San Antonio can be. With the Alamo and historic missions, combined with some modern-day fun like Seaworld and Six Flags, San Antonio is more than a tumbleweed town. This big city with a small town feel offers some great neighborhoods for exploring as well as the famous Riverwalk, lined with shops and soe of the best restaurants in San Antonio.
We like San Antonio because it doesn't feel super touristy. Therefore, the dining options for some truly tasty food are plentiful for your visit to San Antonio. You will be able to find some authentic, fresh cuisine at these best restaurants in San Antonio. Even better, it's not all franchised taco places. You'll find some great American, international, and Mexican dishes at these best restaurants in San Antonio.
Biga on the Banks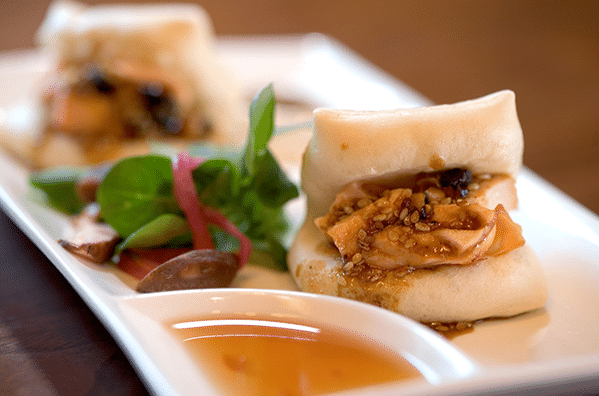 Credit: Biga on the Banks
Biga on the Banks has great food and a great location. On the southern end of the most central downtown area, Biga on the Banks features river views! The beautifully landscaped riverside paths, bridges and restaurant patios along the San Antonio River help to give this city some of its character. Biga on the Banks is one of the best riverwalk restaurants in San Antonio. Sure, the San Antonio Riverwalk restaurants may be a little more expensive, but it is worth it to pay for the view and the quaint riverside spot!
Biga on the Banks earns its spot on the list of best restaurants in San Antonio, though, because it's not just about the setting. This fine dining restaurant offers New American cuisine and innovative dishes. However, you'll still recognize and be comfortable with the items on the menu such as rib eye, beef tenderloin, and a Texas lamb rack. The food is artfully prepared by Chef Bruce Auden, and the menu is updated daily. While the food is truly delicious, Biga on the Banks isn't pretentious or unreasonably priced, another reason why it's one of the best San Antonio riverwalk restaurants.
The Cookhouse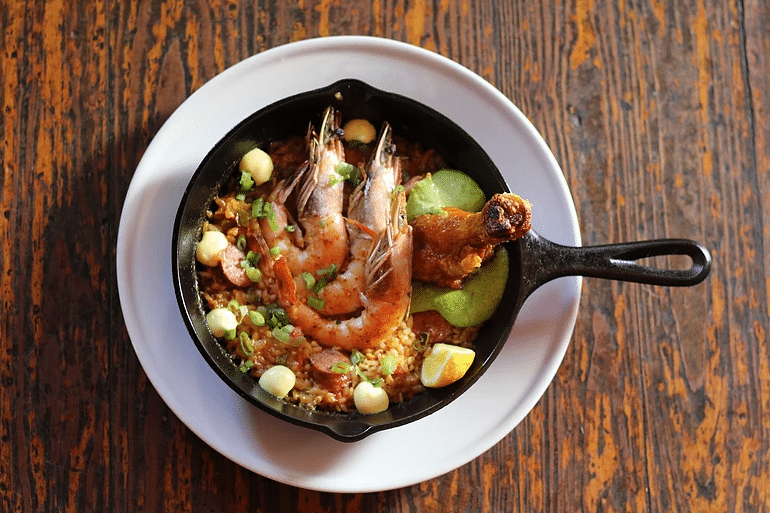 Credit: Cookhouse
At this restaurant in San Antonio, Chef Pieter Sypesteyn brings flavors from New Orleans. We'll let the menu convince you of the delicious types of flavors available at the Cookhouse. Begin with the gumbo, with sausage and duck or the herb saffron crepes-delicious! Enjoy entree selections such as New Orleans BBQ shrimp, crispy fried beets, smoked duck breasts or Spanish octopus. Sure, you can get some fries on the side if you're into boring and typical. However, we suggest trying the okra and fennel almondine, African spiced cauliflower or smoked tomato grits.
The menu speaks for itself. You won't find a burger and fries. Instead you'll be presented with a chance to wow your taste buds with something new, or reminisce with some comfort flavors you haven't been able to find elsewhere. And lastly, you will get to enjoy these scrumptious southern flavors in a really cool atmosphere. Inside is sleek and modern; the outside style is rustic and western.
Bliss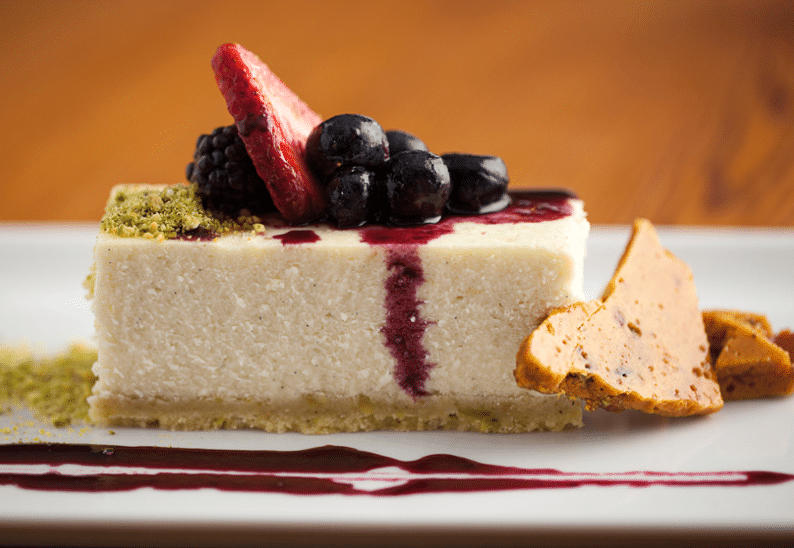 Credit: Bliss
Bliss does the whole show really well: the service, the display, the atmosphere and of course, the food. That's why it's been one of the best restaurants in San Antonio. This restaurant's atmosphere is elegant and contemporary. The chefs create fresh, seasonal, creative dishes. Located in Southtown (just south of downtown San Antonio), Bliss offers 52 seats in an intimate dining room. Plus, you can dine on the well-landscaped patio. Even better, you can reserve the chef's table for ten guests and dine right in the middle of the action in the kitchen!
To begin, the starters menu features complex and tasty creations such as brown sugar cured soy glazed pork belly, kimchee, bread & butter pickles, scallions, cilantro, spicy mayo, toasted sesame ginger slaw, soy glazed cashews. For main entrees, enjoy a seasonal menu featuring seafood, beef, or vegan options, among others. Save room for a delectable desert here at Bliss, one of the best restaurants in San Antonio.
Mixtli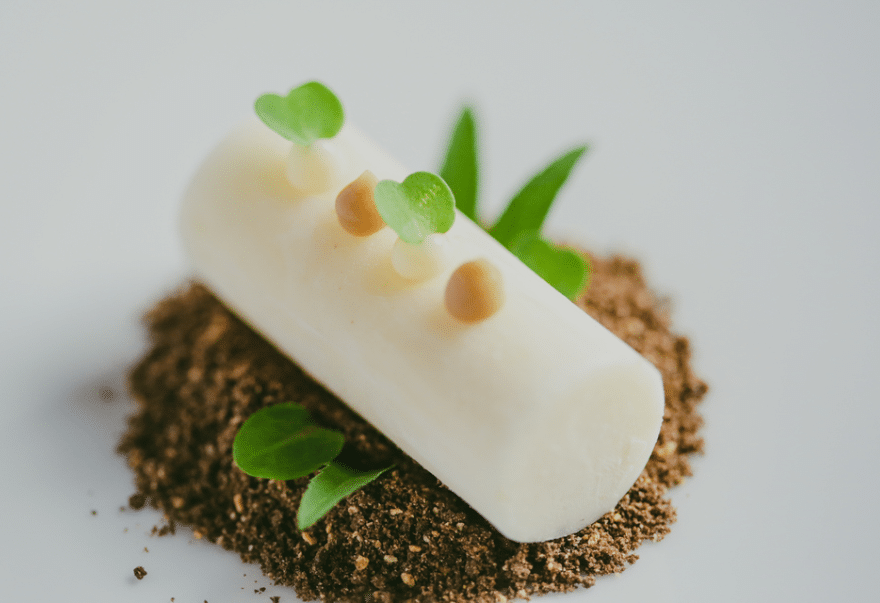 Credit: Mixtli
Mixtli offers a dining experience like no other. And we mean that! To begin, this San Antonio restaurant only serves twelve people each night, and you will need to purchase tickets in advance. Intrigued yet? The space is totally unique, too. It's likely you will pass by a few times before you realize where exactly it is. Inside, the atmosphere is warm and inviting, rather than pretentious. You will dine at a community table, and likely meet some other neat people while you share in this dining experience.
The menus change greatly, and often have themes. The chef comes out to introduce you to the specialty items about to be prepared. Perhaps the best part will be your reaction when you first see the plate: the presentation is awesome (definitely a dinner where it's okay to take some pictures of the food). Share in the scrumptious authentic Mexican, representing different regions and seasons. You'll get to taste many flavors, since there's many courses to this meal at Mixtli. Because of the whole dining experience here, Mixtli earns its spot as one of the best restaurants in San Antonio.
B&B Smokehouse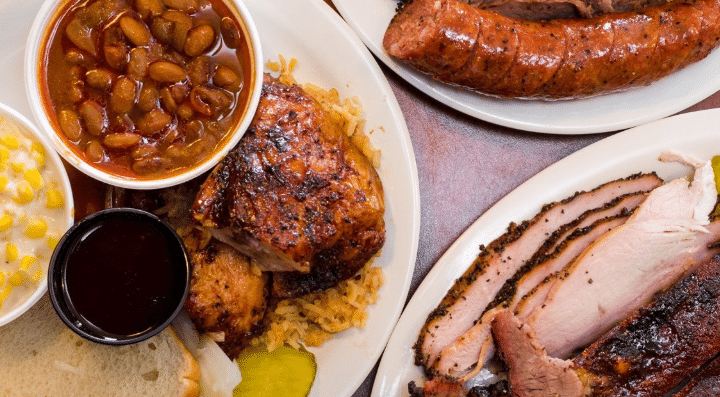 Credit: B&B Smokehouse
If you're ready to take a break from the fine dining of San Antonio (or maybe you haven't been into that in the first place), head over to B&B Smokehouse. Here, you'll find some scrumptious Texas BBQ, and some southern-comfort food sides. Pull up to the red "Bar-b-que" sign and dine inside, or pull up through the drive-through. Either way, you will get to enjoy some fantastic barbecue. The creamed corn, beef brisket, and potato salad are some of the favorites at B&B Smokehouse. For some mouth-watering brisket or sandwiches, B&B in San Antonio is the way to go! It's located south of San Antonio, close to the some of the missions in south eastern San Antonio. A great lunch spot if you are out sightseeing in that area!
Cured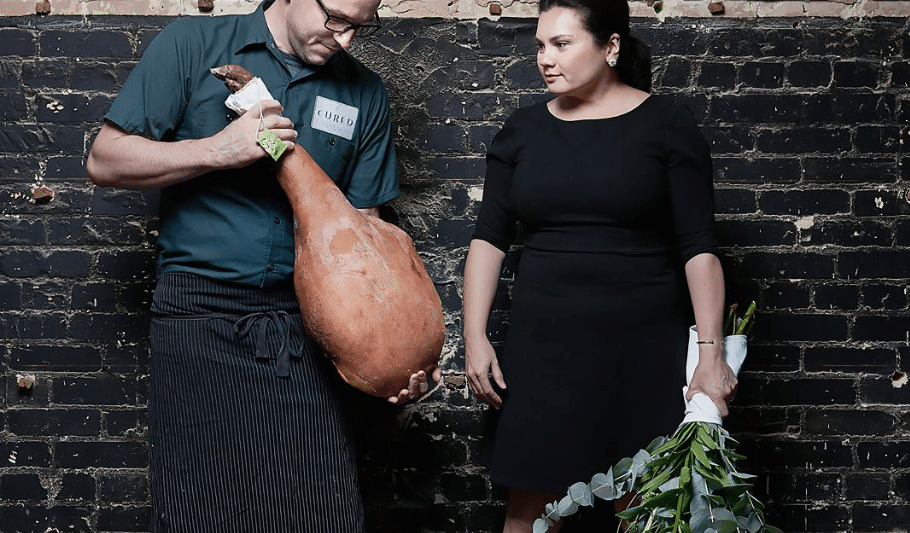 Credit: Cured
Cured's special focus is using fresh, regional ingredients to deliver some scrumptious meals. Plus, they hand-craft their cured foods, such as pickles and charcuterie. Cured is open for lunch, dinner and brunch on Saturday (even better: brunch on Saturday goes until three). Enjoy some small plates like bison tartare, masa fried oysters, or a cured jamon plate. Their large plates include beer can mussels, grilled flat iron, or red wattle pork chop. The building itself is beautiful; it is a piece of history amidst newness. It used to be Pearl's Administration building and was built in 1904. Inside decor is simple, elegant and rustic. From the window within, you can also see the curing meats hanging inside! Prices also aren't too bad for the quality of the food you get. It's trendy, different, and a great culinary experience here in San Antonio!
Zinc Bistro and Bar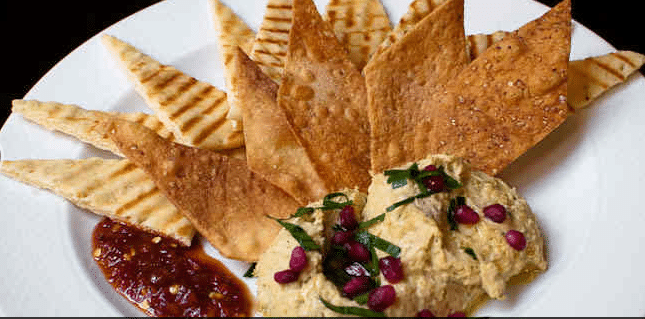 Credit: Zinc Bistro and Bar
This adorable bistro is at a great location smack in the middle of downtown, close to the downtown riverwalk. First, the food is moderately priced, refreshing, and artfully created on your plate. Additionally, you'll find some of the classics, and some interesting renditions to keep things interesting. Like many businesses in downtown San Antonio, Zinc is located in a building with historic charm. The outside terrace has twinkle lights and extra charm. It's a great place for sipping a drink after a downtown stroll. The menu includes shared plates, large plates, burgers, sandwiches, salads, pizzas and desserts. The two-alarm hummus or guacamole are two great options to begin with as a shared plate. Additionally, there is a delectable cheese selection served with house made candied walnuts, fresh honeycomb, peach saba, blackberries and flatbread.
Lastly, Zinc's bar menu makes for a great happy hour or post-dinner drink destination. The wine list is most impressive, with a wine cellar of over 4,000 bottles from all over the world. Zinc bartenders handcraft the cocktails, and the list of spirits and beer is decent, too. Zinc, one of the best restaurants in San Antonio in our opinion, scores high with its delicious food, good atmosphere and great drink list.
Southerleigh Fine Food and Brewery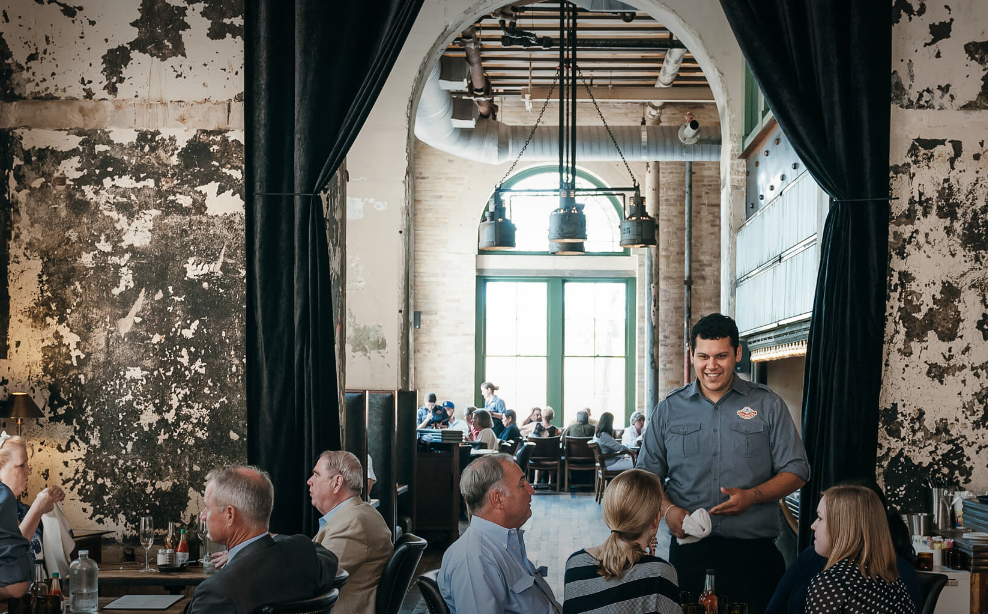 Credit: Southerleigh
Southerleigh's atmosphere is the trendy rustic charm. Tall drapes warm up the huge doorways against spackled walls. The building itself is a historic landmark; built in 1894 as Pearl's Brewhouse. Pearl is now a whole collection of culinary options. Southerleigh's culinary focus is to deliver fresh, tasty Texas-style cuisine Plus, the brewery offers 21 different beers on tap. The historic Pearl Brewhouse is a neat place to visit anyway, and this restaurant is located on the ground floor.
Now, it's not just about location, so let's discuss the food that this restaurant in San Antonio has to offer. Southerleigh's brunch is so scrumptious (we suggest the southern-style Johnny cakes with mixed berry compote and Chantilly cream). Additionally, Southerleigh is open for lunch and late-night drinks. The dinner menu has a whole column just for options of oysters. Small and large helpings include seafood, beef and chicken options with sides such as mac and cheese, and jalapeno grits.
Come experience San Antonio's great food scene!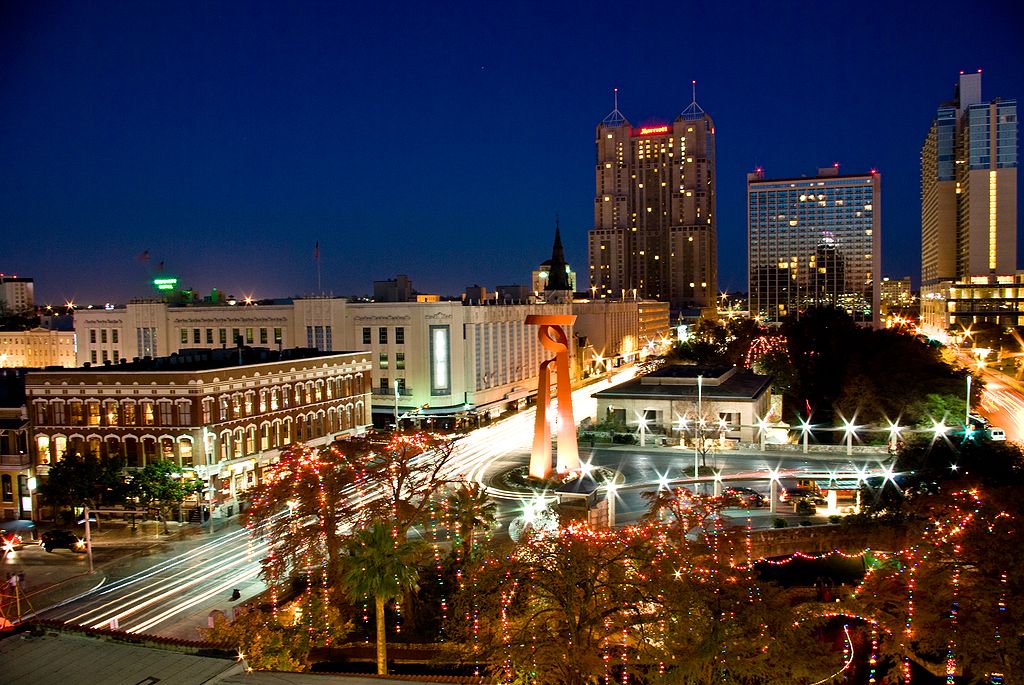 Credit: Corey Leopold
Expand your horizons with some new dining experiences, such as at Mixtli or Cured. Or, settle into scrumptious versions of the tradition, like Zinc Bistro and Bar,  B&B Smokehouse, or Southerleigh. Experience some delicious southern comfort food, or taste the creative creations of thriving chefs who have transplanted from elsewhere. With plenty of San Antonio Riverwalk restaurants, like Biga on the Banks, this Texas city offers some great atmospheres for dining. Consider making San Antonio a vacation destination, and even spending time in the national parks in Texas. Perhaps while in San Antonio, you'll want to head north a bit to explore Austin. Check out these top bars in Austin, too. Overall, San Antonio's dining options are sure to please.
Related Article: ​Best Restaurants in New Orleans: A Foodie's Guide​​​