Embark on a culinary adventure by visiting the best restaurants in Honolulu.
Traveling to new destinations often entails trying out the local food at the top dining spots. If you're planning a trip to Honolulu, you'll definitely want to head to the area's various restaurants. The Hawaii capital maintains a reputation for having some of the tastiest food in the world. When you come to visit Honolulu, you might want to try out all the food the city has to offer. However, with so many places to grab a bite to eat, you may have no idea where to go first. That's why we've created a list of the best restaurants in Honolulu to help you craft the perfect foodie expedition. Check out our article below to find out about ten amazing places to enjoy a meal in Honolulu.
1. The Pig and the Lady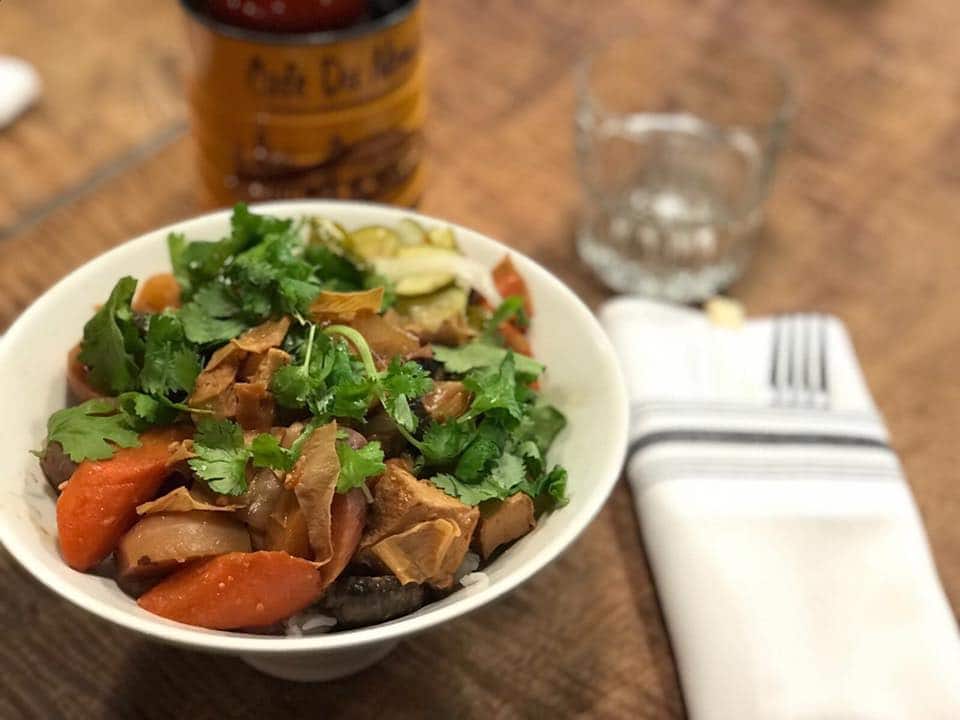 Credit: The Pig and the Lady / Facebook
When you come to the Pig and the Lady, you'll get the chance to try some authentic Vietnamese cuisine. The dining spot, one of the best restaurants in Honolulu, utilizes recipes inspired by Vietnam. This means that you can enjoy truly delicious dishes that seemingly transport you to the Asian country. Go to this restaurant to appreciate the flavors of regions you may have never traveled to previously. While you might have tried Vietnamese dishes before, this dining location offers unique takes on traditional meals. Accordingly, when you come to the Pig and the Lady, you'll be tasting completely innovative and unparalleled foods.
The menu at Pig and the Lady contains a variety of meals, allowing very traveler to find something to love. From a quick, tasty lunch to a lengthier dinner, you can appreciate the food at this restaurant throughout the day. For an afternoon meal, consider choosing lighter fare, such as a banana blossom salad or chilled oysters. When you order for dinner, you can decide between entrees like duck leg confit, duroc pork chop, or beef pho. Travelers with a sweet tooth will appreciate the various desserts on the menu, including yuzu cream pie and honey cake.
2. Chef Mavro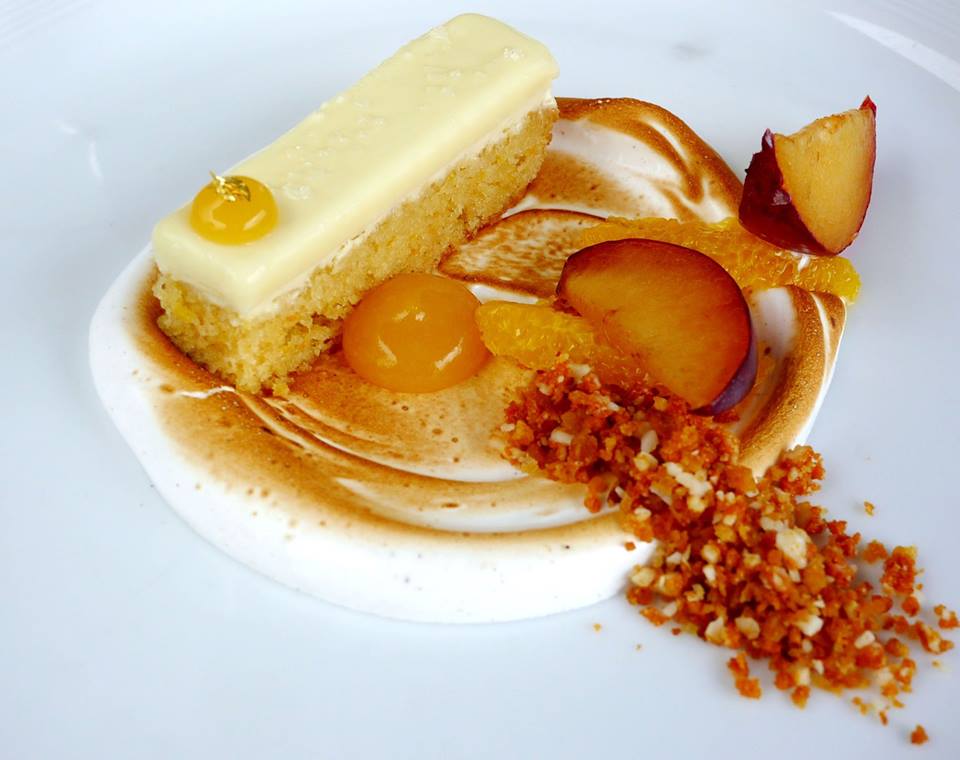 Credit: Chef Mavro / Facebook
On our list of the best restaurants in Honolulu, Chef Mavro remains ideal for travelers interested in French cuisine. The restaurant, located in Hawaii's capital, serves only the finest dishes that utilize regional and fresh ingredients. You won't find anything that doesn't taste hand-crafted or appear finely detailed when you order a meal here. Chef George Mavrothalassitis has maintained the restaurant's reputation for being a gourmet place to enjoy meals. His style of cooking remains inspired by his French roots in Marseille, providing a classical European touch to the dishes. Of course, the meals at Chef Mavro also remain an example of Hawaii's flavors, as they maintain a tropical flair.
Before embarking on a Hawaiian journey, make sure to book a reservation at Chef Mavro. You'll definitely want to eat a few dishes here if you're someone who appreciates decadence. Within the menu at this restaurant, traveler can choose to enjoy opulent four, five, or nine-course meals. Entrees to choose from include bigeye ahi, egg poutargue, keahole lobster, and roasted lamb. Other sides, such as white alba truffle risotto and petrossian caviar, provide the gourmet tastes travelers may crave. Finish off your meal with a sweet lavender and honey ice cream treat.
3. Senia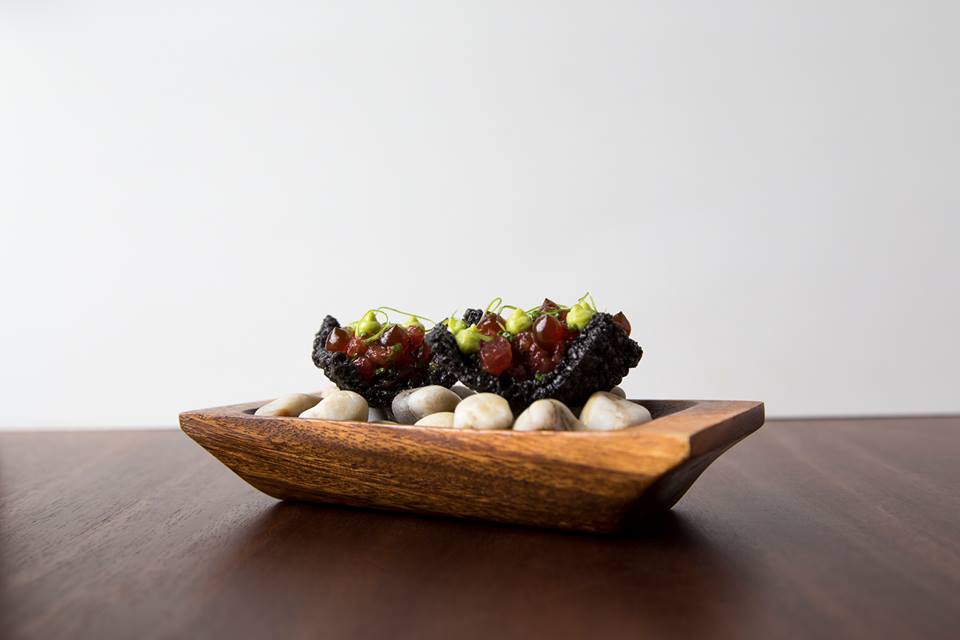 Credit: Senia / Facebook
Travelers who like to visit the most popular and talked-about restaurants may want to enjoy a meal at Senia. This dining spot, one of the best restaurants in Honolulu, has a reputation for being extremely innovative and exciting. Senia represents the vibrant and ever-changing food scene that can be found in Hawaii's capital city. Diners who come here remain in awe of both the restaurant's design as well as the complex, fascinating dishes. If you're someone who wants a casual dining experience, skip this location. However, if you love fine-dining and encountering new and fresh flavor combinations, Senia remains the restaurant for you.
In the main dining room at Senia, visitors can take a seat and enjoy a variety of dishes. Modern American fare remains the food of choice here, so get ready to try some authentic, yet updated U.S. cuisine. You and your friends can munch on small a la carte plates or order massive platters of food. If you enjoy pasta, you could also order a plate of the comforting cuisine. At the chef's counter, those with interests in trying exclusive flavors can pay for the $185 per-person tasting menu. Once there, you'll have the chance to bite into rich and exquisite dishes, such as foie gras, truffles, and caviar. Guests will feel like royalty when they order from the menus at Senia.
4. Alan Wong's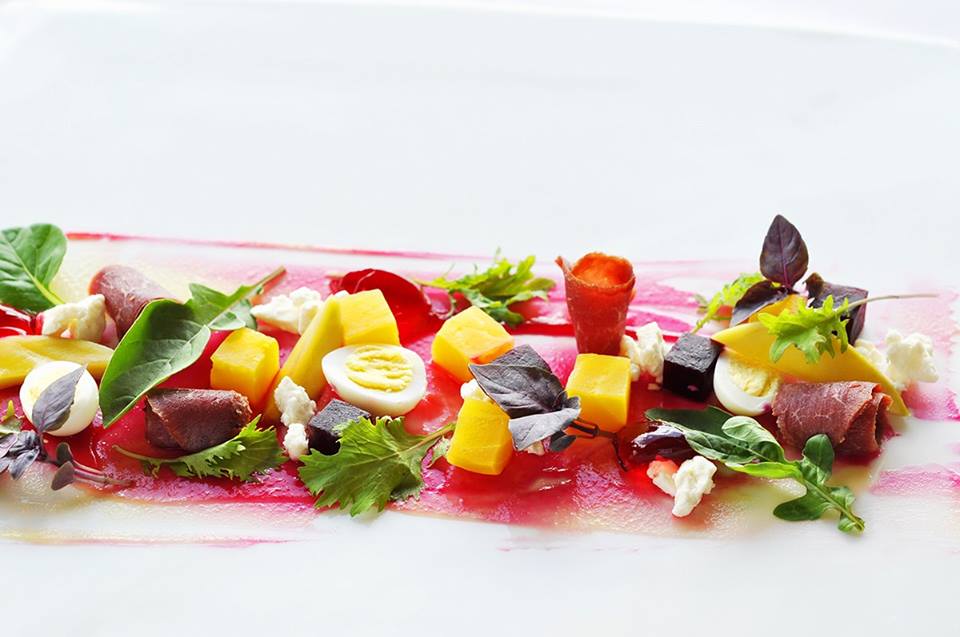 Credit: Alan Wong's / Facebook
Alan Wong's of Honolulu has been perfecting their dishes for over two decades now. As such, the restaurant knows how to serve customers delectable meals that remain unparalleled throughout the capital. The restaurant's sequestered location inside the second floor of an office makes it feel like a secret dining spot. Of course, Honolulu residents have long known Alan Wong's as a top choice for appreciating truly scrumptious meals. Travelers who prefer to eat at fine-dining locations will want to put Alan Wong's on their must-visit list. Make Alan Wong's a priority when heading to the best restaurants in Honolulu during your trip.
At Alan Wong's, customers can expect to consume gourmet dishes that utilize fresh and local ingredients. Since the restaurant remains a Honolulu staple, Alan Wong's meals often make use of seafood and regional produce. Plates of delectable fish and other meats will satisfy your tastes for truly savory cuisine. Each of the talented chefs at Alan Wong's brings their own style of cooking to the table when they cook. This means you'll never be bored by the plates you receive when dining here. Additionally, the wine and drinks menu remains top-notch, meaning you can always find a beverage you like. Don't miss out on visiting Alan Wong's when you embark on an exciting journey in Honolulu.
5. La Mer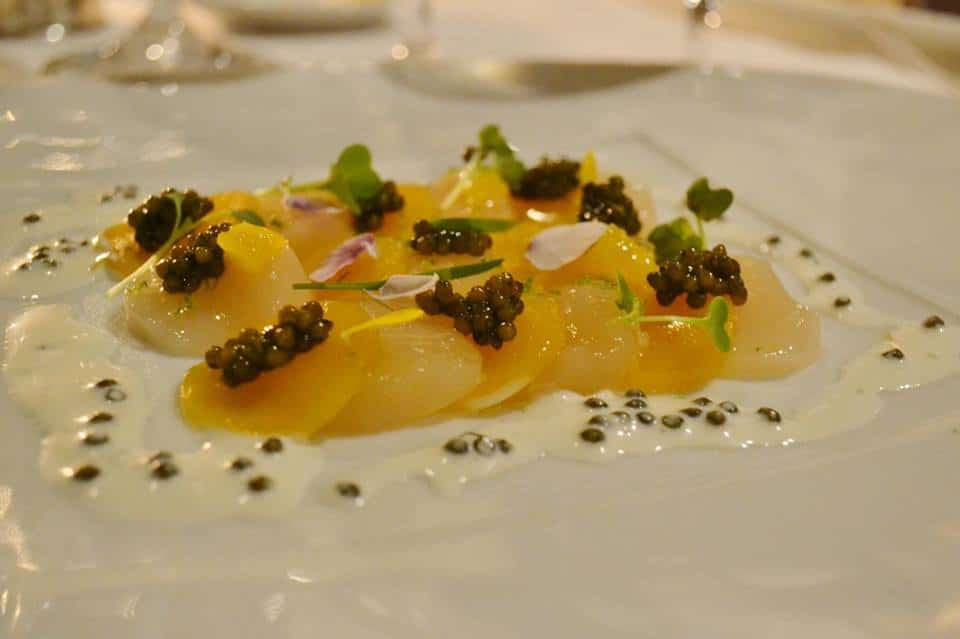 Credit: Hotel Halekulani / Facebook
Tourists interested in trying the tastes of Europe while they visit Hawaii may want to head to La Mer. As one of the best restaurants in Honolulu, La Mer offers customers gourmet plates that taste rich and complex. The restaurant serves French haute cuisine to tourists and Honolulu residents, while utilizing ingredients from the local area. This means the dishes here have a unique flavor, combining both tropical and European influences to produce truly innovative tastes. You won't find any other dining spot in the capital of Hawaii that offers quite the same meals. If you like to enjoy the finer things in life, head to La Mer for a decadent dinner.
La Mer serves a number of delectable dishes with seafood as the central ingredient. Anyone with a taste for wine can choose a few glasses of their favorite type from the restaurant's extensive list. Beyond the restaurant's cuisine, La Mer also provides an unparalleled view of the ocean while you dine. The dining spot's location inside the Halekulani Hotel ensures guests can eat and appreciate the oceanfront property. Be sure to dress up when you decide to dine here, as the dress code entails donning elegant evening wear.
6. Roy's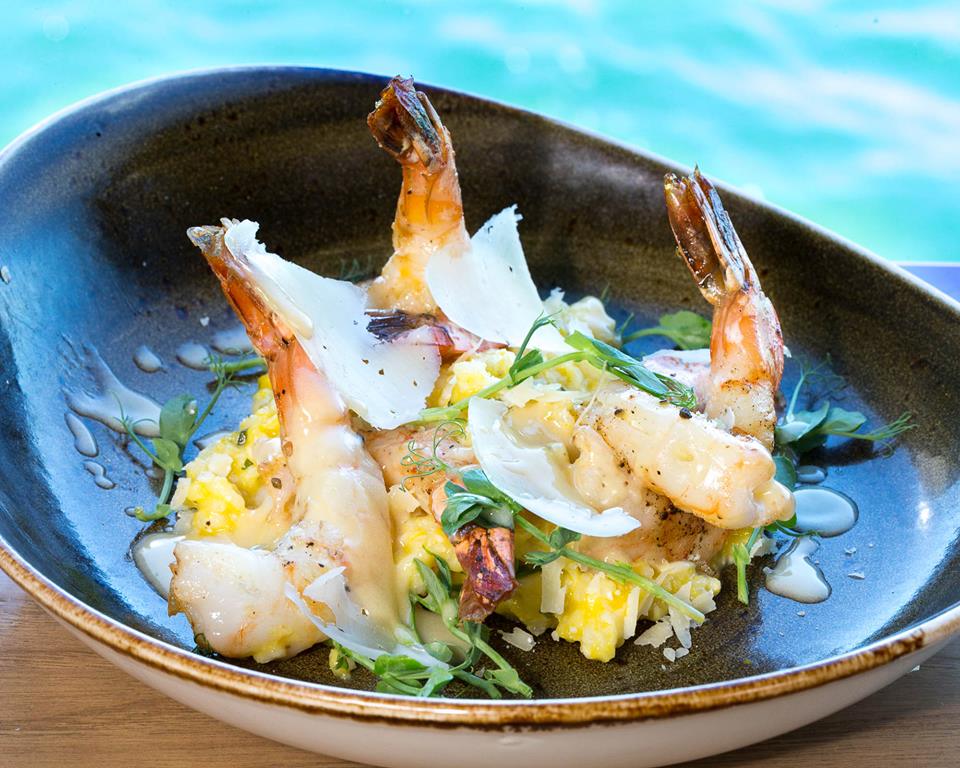 Credit: Roy's / Facebook
Though you can find different Roy's around the country, the Roy's in Honolulu represents the original restaurant location. Roy's has been serving Japanese-inspired cuisine to Hawaii visitors and residents for over 150 years. As such, the restaurant doesn't play around when it comes to serving amazing dishes to its customers. With over a century of experience crafting top-notch meals, Roy's knows how to make meals that Hawaiians and tourists love. In case you're looking for the best restaurants in Honolulu, you should consider stopping by this location. Travelers won't be disappointed by the selection of gourmet, yet unpretentious items on the restaurant's menu.
Since Roy's menu differs based on the availability of local ingredients, you'll always have something new to try. However, travelers can always count on having something fresh and tasty to munch on when they come. Delicious seafood remains a top ingredient in the dishes here, with sample appetizers including manila clams and coconut curry escargot. If you're a traveler who enjoys eating sushi, you'll be sure to find a new favorite roll at Roy's. The restaurant serves a few different kinds of sushi, such as a spicy garlic ahi roll or shrimp tempura roll. Other "classic" dishes on the menu remain the restaurant's crispy crab cakes, smoked Szechuan pork ribs, and chicken spring rolls.
7. Arancino at the Kahala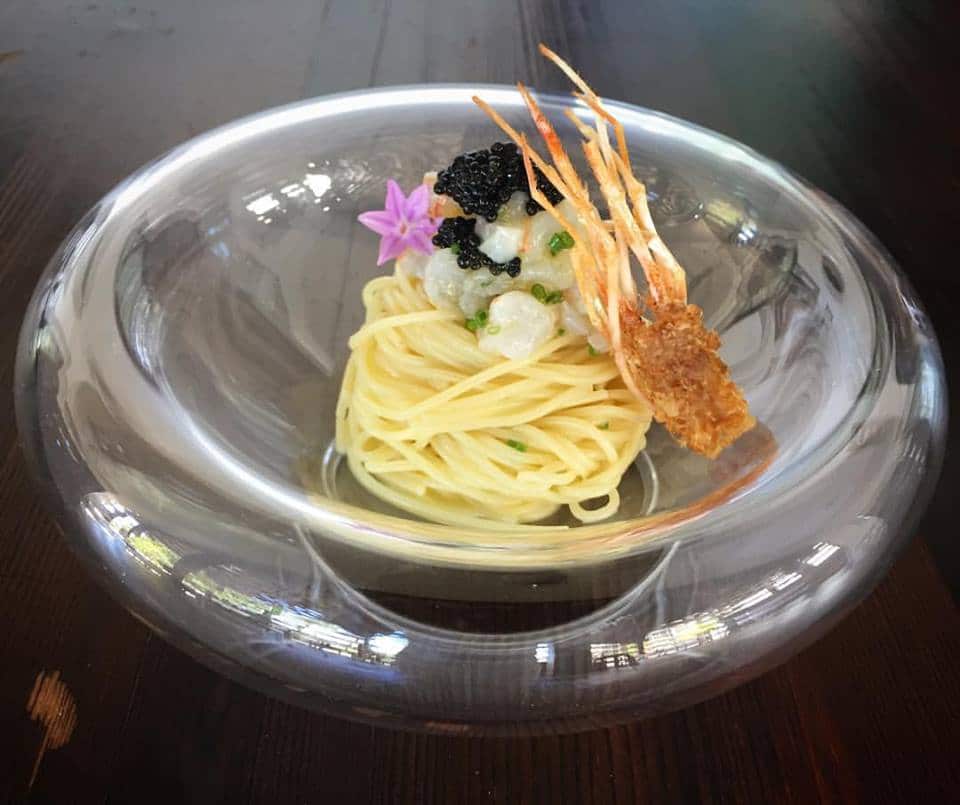 Credit: Arancino / Facebook
Those who want to try some Italian food with an Asian twist should consider visiting Arancino at the Kahala. The restaurant remains a unique place to enjoy a meal with friends or family, or on a date night. You and a loved one can share plates of Italian pasta that taste delicious and innovative. Ingredients comprising the menu items at this restaurant taste fresh and always gourmet. Items imported from Italy provide the authentic Italian flavors guests have come to know and love when they eat here. Products utilized from the local area also make the dishes taste regional as well.
According to Arancino at the Kahala, the restaurant utilizes ingredients from the land and sea. This means you can enjoy plates of seafood as well as meat-focused meals. As an Italian restaurant, Arancino offers an array of house-made pasta dishes that will satisfy your tastes for the carb. Additionally, travelers may order brick oven pizzas to share or consume all on their own. If you have a sweet tooth, you could always choose one of the restaurant's delectable desserts after your dinner. Wine-loving travelers may even appreciate Arancino's wide-ranging wine list, which offers wines from across the world.
8. Zippy's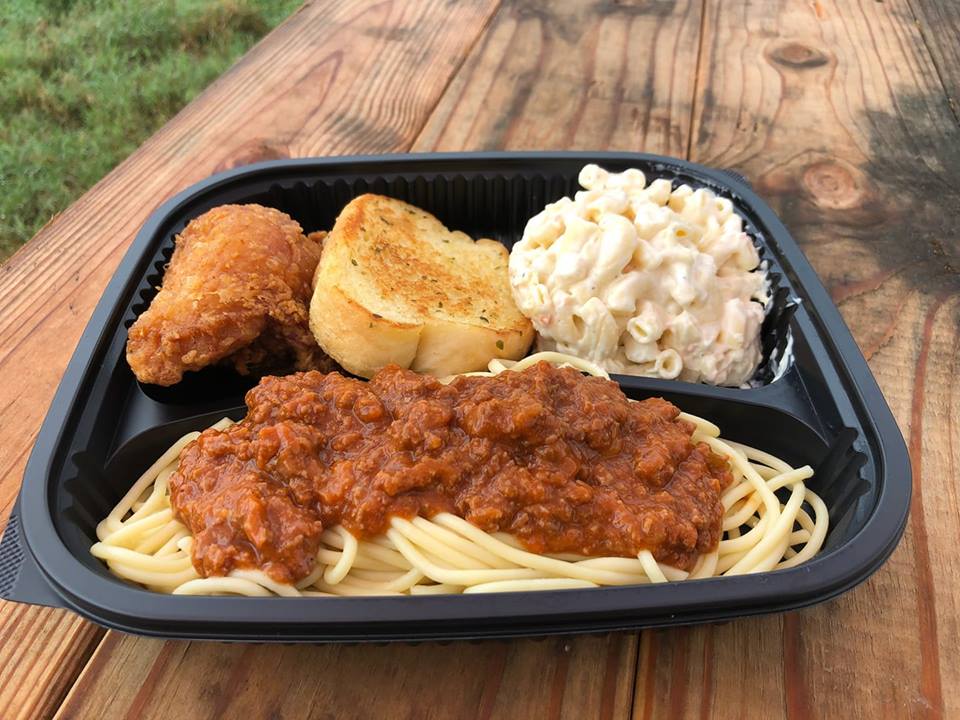 Credit: Zippy's / Facebook
Zippy's remains well-known throughout the state of Hawaii for being a top-notch dining choice. As a diner chain with countless locations across Hawaii, almost every Honolulu resident knows this restaurant well. From young teens to older adults, everyone loves coming to Zippy's to enjoy a plate of comforting diner food. Zippy's might also be a great option for those with unpredictable travel schedules, as the diner has 24-hour service. This means if you want to wake up early and enjoy breakfast before heading out, Zippy's has you covered. Or, if you're out at night and want a midnight snack, you could also stop by the diner.
This dining spot, one of the best restaurants in Honolulu, serves meals all day long. Accordingly, you can order varying types of dishes when you come to this Hawaii chain. For breakfast, travelers may choose breakfast plates that contain meats and rice, toast, or hash browns. You could also get a Breakfast Bento, which includes corned beef hash, Portuguese sausage, Spam, scrambled egg, and rice. On the Daily Specials menu, travelers can find a massive variety of choice, from chili to fried noodles and spaghetti. Burgers and sandwiches also remain popular, with different kinds including mushroom burgers, Teriyaki Prime cheeseburgers, and Clubhouse sandwiches.
9. Gina's Bar-B-Q
Credit: Arnold​​​​​ Gatilao
If you want to eat at a low-key dining spot, head to Gina's Bar-B-Q while you're in Honolulu. This destination, one of the best restaurants in Honolulu, remains a top choice for travelers who consider themselves foodies. Any visitor uninterested in pretentious menus will also appreciate the dishes served at Gina's. A family-owned restaurant, Gina's offers meals that taste comforting, and never complicated or fussy. Found in the Market City Shopping Center, Gina's serves delicious Korean lunch plates to hungry tourists and Honolulu locals. These meals remain super tasty and come at an affordable price for travelers on a budget. Additionally, if you're in a hurry, this restaurant will serve you quickly, so you can continue your adventure.
Gina's Bar-B-Q provides travelers with a taste for Korean food the kind of meal they truly crave. On the menu, visitors may choose combination plates that include a number of dishes. This means you'll stay full until dinner after you've had one of these dishes for lunch. The No. 1 Gina's Special Plate contains barbecue chicken, kalbi, bulgogi, rice, and vegetable or starch sides. With so many things to eat when you order this popular plate, you'll never feel deprived. Make sure to head to Gina's, as it represents a great choice on our list of best Honolulu restaurants.
10. Helena's Hawaiian Food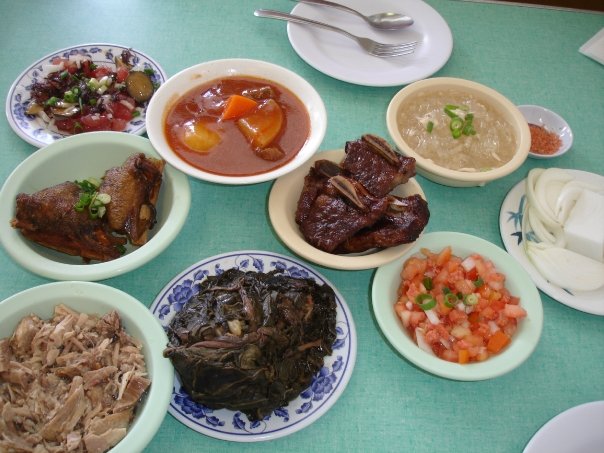 Credit: Helena's / Facebook
Travelers who want to try some truly authentic Hawaiian food should make a stop by Helena's. This example of the best restaurants in Honolulu remains a must-visit for anyone interested in tasty meals. When you come to Helena's, you'll understand why Honolulu represents a top location for foodies visiting the islands. Helena's has been serving amazing dishes to travelers and Honolulu residents since the 1940's. This means the restaurant has had plenty of time to perfect its menu and service. The restaurant was even a James Beard Award recipient in 2000, making it renowned for its delicious plates.
On the menu at Helena's, travelers can discover dishes that taste simple, yet delectable. Popular menu items include combo dishes, like the Menu D choice. This combination dish includes Kalua pig, Lomi salmon, Pipikaula shortribs, and Luau squid. You can choose between the small or large size of this set meal. If you want something cozy to eat for dinner, you could pick the beef stew, and order additional sides. Other items on the menu, like the fried butterfish collar, and poke fish with opihi, remain equally delicious. Those who want to eat in the comfort of their hotel rooms or homes may order from the take-out menu.
Discover delicious tastes at the best restaurants in Honolulu.
The Hawaii islands contain some of the top dining spots around the country. When you plan to visit the capital of Hawaii, you'll want to head to the location's most amazing restaurants. In Honolulu, visitors can try a huge variety of delicious foods. From gourmet seafood spots to more casual dives, every traveler will find something they love when they come here. No matter what kind of food you enjoy eating, Honolulu has the restaurant for you. Hopefully, our list of the best restaurants in Honolulu has helped inspire your next culinary vacation.
Related Article: 19 Best Restaurants in Maui You Need to Try