From the friendly locals to lush resorts, and authentic eats, you won't find a better place for a vacay. We're taking you on a culinary journey of the best restaurants in Maui.
'A'ole pilikia.' That's the motto of island life in Maui. No problem, no trouble; the atmosphere oozes chill vibes. Believe it or not, the best restaurants in Maui are actually very diverse. Due to an influx of 19th-century global plantation laborers, you'll find dishes here from the Pacific Rim. In fact, you're just as likely to find authentic Filipino dishes as you are the classic puka dogs by the beach.
For affordable island favorites, don't overlook those hole in the wall spots. If you're looking to splurge, you'll find plenty of locations serving up fresh catches of the day. Satisfy your sweet tooth at numerous local bakeries or grab a cup of Hawaiian shaved ice. Wherever you sit down to dine, you'll be sure to find samples from a variety of cultures. We've listed our picks for the best restaurants in Maui in no particular order.
Here Are Our Picks for the Best Restaurants in Maui
The best restaurants in Maui offer exotic blends of dining. Home to its own plantations, sugar farms, and a supply of fresh seafood, this island offers a great variety. There are so many good places to eat; it was hard to narrow down our selection to just a few.
1. Lahaina Grill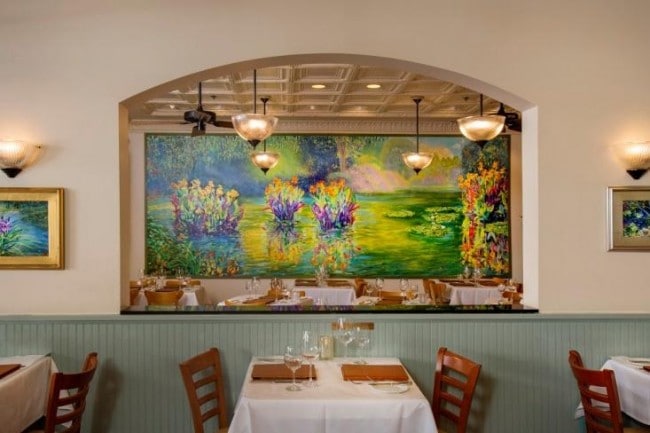 Credit: Laihana Grill
This historic art-filled space offers elegantly plated seafood, steak, and Hawaiian specialties with wine. This eatery is clearly doing something right. Lahaina Grill has been voted best Maui restaurant for 22 years in a row by Honolulu Magazine Readers' poll. The restaurant opened in 1990 as a 55-seat bistro and has since flourished in popularity. Signature items include sautéed mahi-mahi with local kula spinach, herb-infused mashed potatoes, gorgonzola, pancetta and chardonnay beurre blanc, Maui onion, sesame seed crusted seared ahi with vanilla bean, jasmine rice, and apple cider-soy butter vinaigrette.
2. The Mill House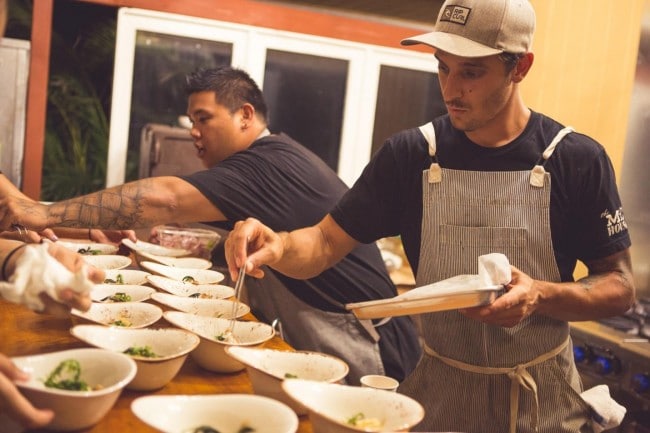 Credit: The Mill House
Welcome to innovative farm-driven dining. The Mill House is a sophisticated venue offering refined, locally sourced New American cuisine in a picturesque setting. Only the highest-quality ingredients are used, carefully-selected by farmers and providers. Each meal is prepared with integrity, expertise, and fearless creativity.
For a real treat, come by on Friday and Saturday nights when the chef's table events are held. Here, guests are invited to a night of intimate and original dining. Throughout the duration of your seven-course meal, you can watch and talk to Chef Scheer and his team to learn more about each dish prepared.
3. Nuka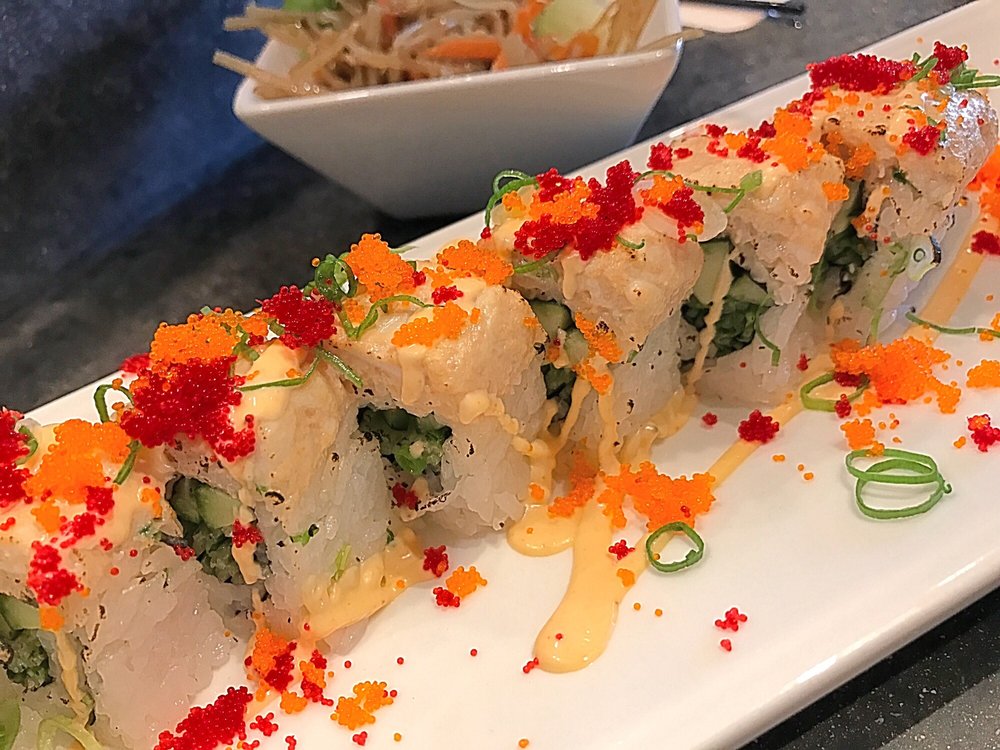 Credit: Yelp
We love Nuka. This izakaya-style Japanese sushi restaurant offers a chic experience complemented by sleek, refined decor. Named for the Japanese word meaning 'rice bran,' Nuka was born out of a love for simplicity and artistry of local Japanese culture and cuisine.
We love that this restaurant supports local farmers and fisherman by making dishes with local and seasonal ingredients. The service is fast, friendly, and served up in a welcoming atmosphere. We're sure you'll be nothing short of satisfied with your experience here. Nuka is one of the best restaurants in Maui hands down.
4. Hali'imaile General Store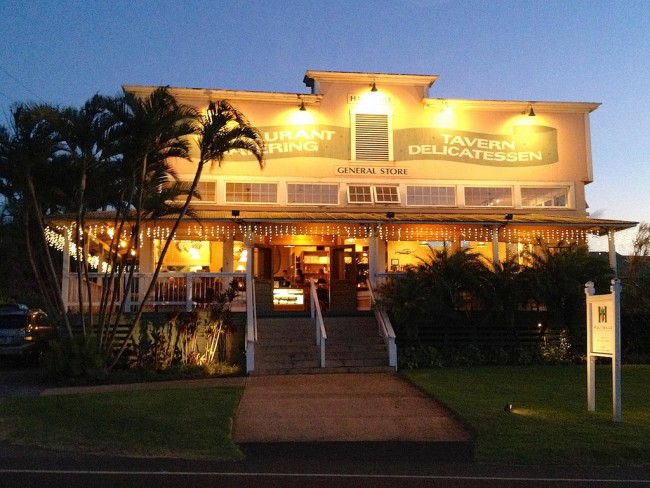 Credit: Hali'imaile General Store
You'll find Hali'imaile General Store located on the lower slopes of Hali'imaile amongst the pineapple fields. While it was once a camp store for a pineapple plantation, it now flourishes as a fresh seafood restaurant with original Hawaiian fare. This is a great place to stop for dinner after watching the sunset in Haleakala.
5. Humuhumunukunukuapua'a Restaurant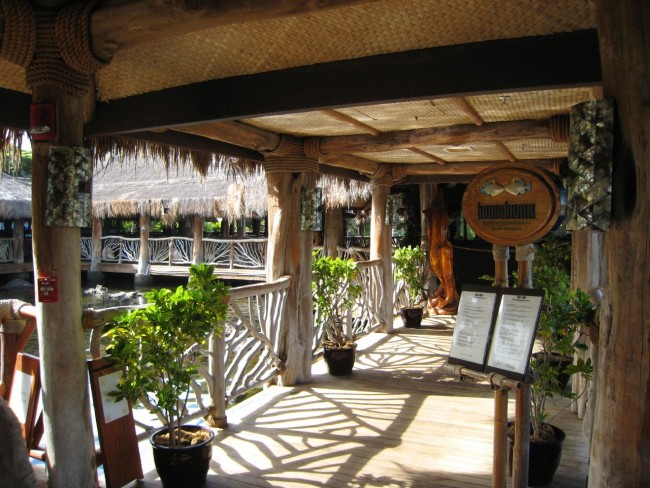 Credit: Humuhumunukunukuapua'a Restaurant
We double dog dare you to pronounce this restaurant. Now say it three times fast. Located at the Grand Wailea Resort, this tongue-twister is the quintessential Hawaiian experience. You'll find this oceanside eatery under a Polynesian thatched roof by a saltwater lagoon filled with fish. Select your own lobster from the lagoon or choose a dish from the menu of Hawaiian and Polynesian fish and entrees. The food is not the only draw for this restaurant. You'll also find fantastic sunset views across the ocean as diners enjoy their food.
6. Koa 156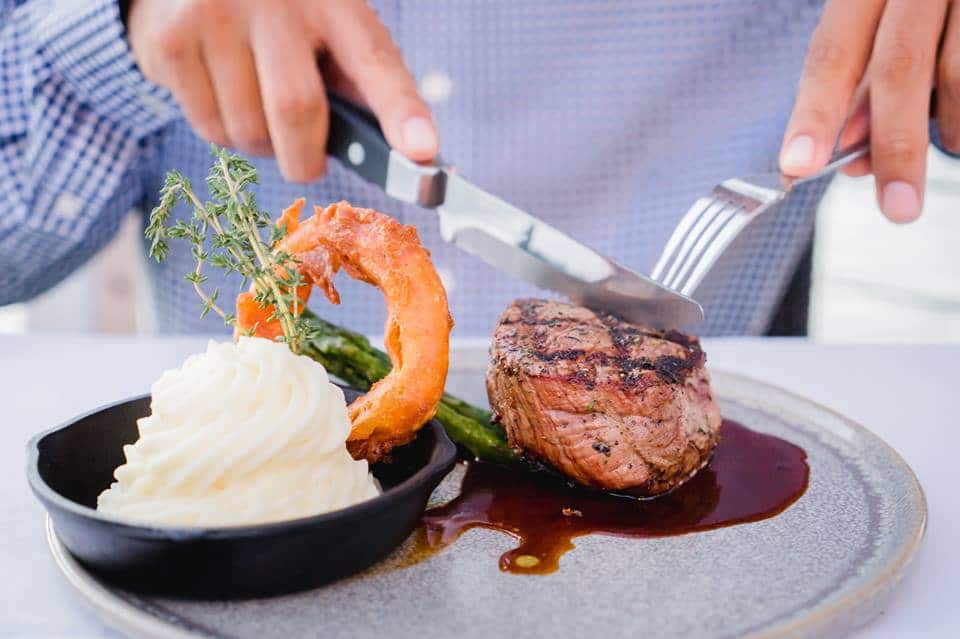 Credit: Koa 156
Come and enjoy prime views of Molokai and Lanai, Maui's neighboring islands. From fresh local seafood and produce to the mainland's finest meat, you'll find it all and more at Koa. Since it's owned and operated by the same folks who started The Gazebo Restaurant in Napili, you'll find the same breakfast food here as you would at The Gazebo. Koa serves up contemporary fresh fish, steak, and vegetarian dishes all with a view of the glorious local sunsets. It's truly one of the best restaurants in Maui.
7. The Restaurant At Hotel Wailea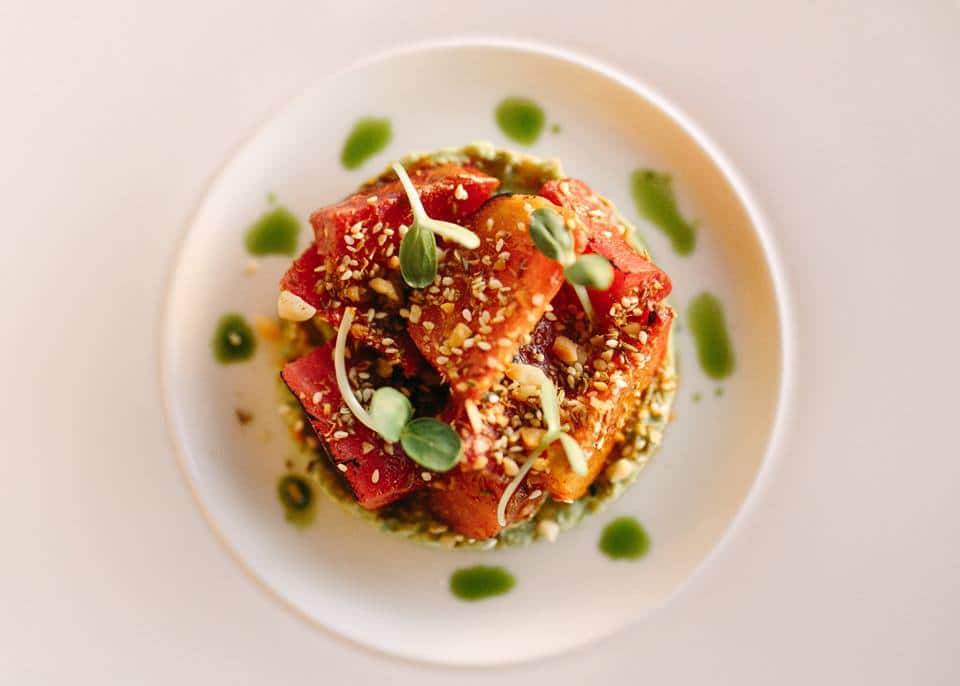 Credit: The Restaurant At Hotel Wailea / Facebook
This lovely eatery is romantic in every way. The Restaurant At Hotel Wailea is truly one of the best restaurants in Maui. It too is located in Hotel Wailea on a hill perfect for viewing the sunset. As Hawaii's first and only Relais & Châteaux restaurant, it offers an effortless blend of refined elegance and an island-to-table cuisine.
Menus are crafted around locally-sourced ingredients and fisherman ensure each is prepared using only the finest and freshest products. Many of the ingredients used are grown in the restaurant's own garden. Chef Sato utilizes island-grown offerings, ingredients from the restaurant's garden, and a close relationship with local growers to create a fresh, authentic cuisine unique to The Restaurant At Hotel Wailea.
"I aim to provide guests with not only a special dining experience but also a meal heightened with flavor fusions that are unexpected and executed perfectly," said Chef Sato. "I take great care to ensure each dish is intentional and thoughtfully created around ingredients that are fresh and in season."
8. Choice Health Bar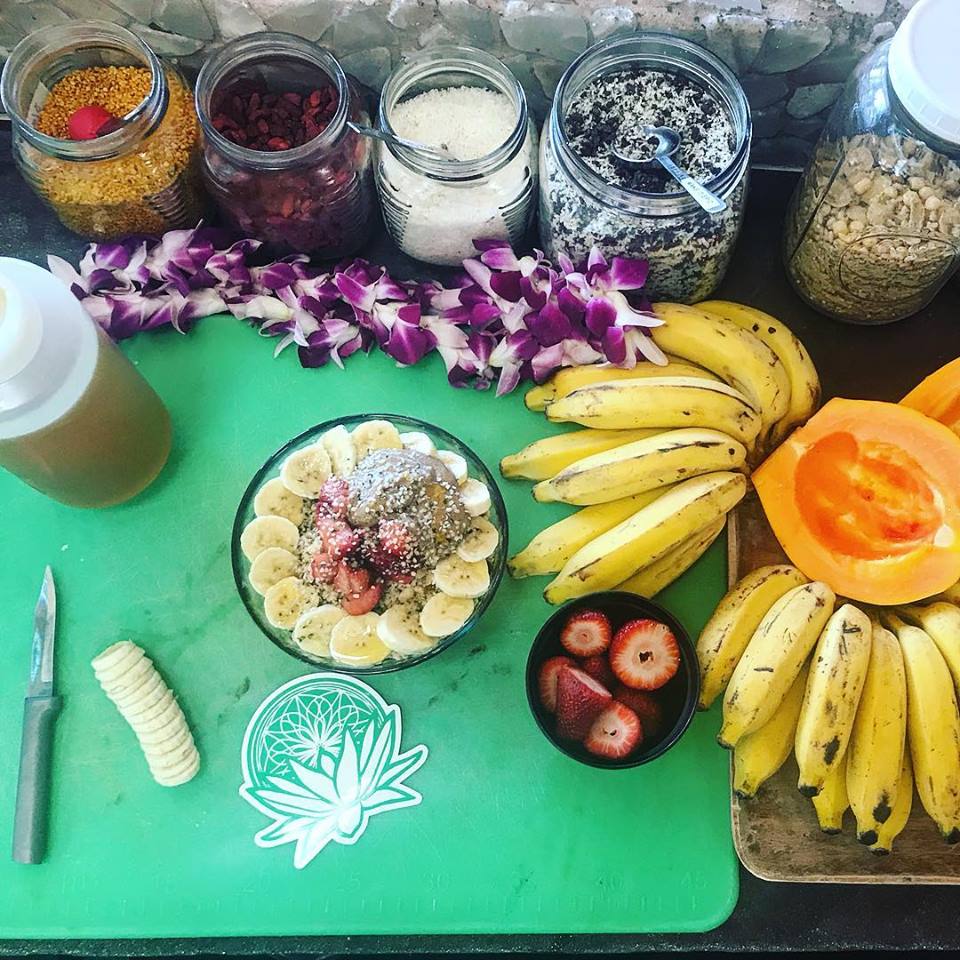 Credit: Choice Health Bar / Facebook
We told you not to ignore the hole in the wall joints. Choice Health Bar is an award-winning Lahaina enclave, serving up delicious vegan eats, entrees, cold-pressed juices and fresh local fare. No matter what time you visit, there's always a line of health food junkies out the door, waiting for some amazing treats.
You can't go wrong with anything on the menu. We're in love with their savory soups and acai bowls. The smoothies are spectacular too. When you go to order a filling POW Hana – made with almond butter, homemade almond milk, bananas and warrior protein, – you can make it "epic" by adding your choice of superfood. You'll never feel better about your health after a treat like this.
9. Mama's Fish House Restaurant and Inn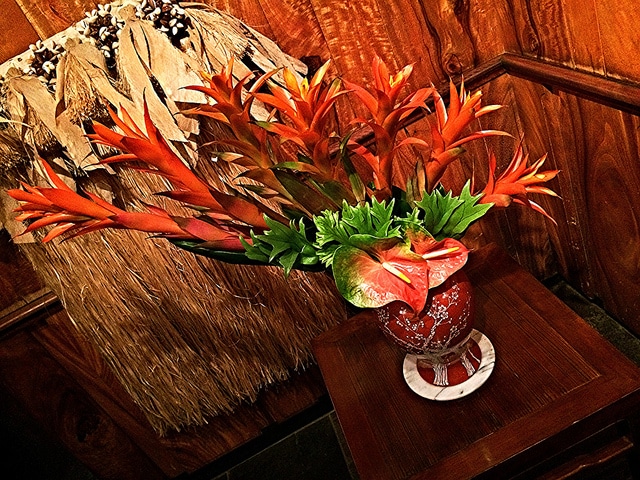 Credit: Mama's Fish House Restaurant and Inn
This world-famous restaurant on Maui's North Shore features Hawaiian fish from fresh daily catches. To the locals, it's nothing short of a landmark. You'll find this restaurant and inn located on a private beach in Paia, complete with a coconut grove. Here, you'll find a unique selection of seafood as well as a menu full of mouth-watering Polynesian dishes and fun, authentic decor. Due to its popularity, reservations are necessary.
10. Pacific'O Restaurant
Credit: Pacific'O Restaurant
Located in Lahaina, this lovely restaurant has been making guests happy for over 20 years. Here, you'll find a fresh farm to table cuisine and even farm to table drinks made with freshly squeezed fruits and produce from their own farm. During lunchtime, visitors can take a tour of the farm. The outdoor seating area by the beach is perfect for prime sunset views and a romantic evening.
11. Star Noodle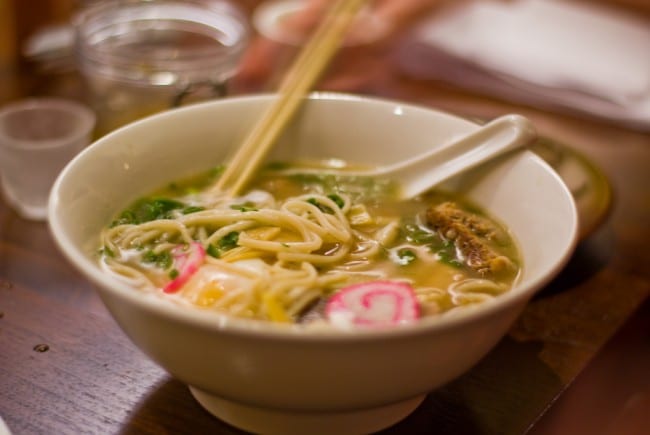 Asian shared plates, noodle dishes, and sake cocktails are served up in an airy, light wood-trimmed space. Star Noodle also offers unique and specialty cocktails, as well as select wine and beers. Once you've ordered off the main menu, feel free to treat yourself to order some scrumptious dessert.
We highly recommend the malasadas or mango pudding. Last but certainly not least, merchandise is also available to buy for a souvenir of your visit. Star Noodle is truly one of the best restaurants in Maui.
12. Taqueria Cruz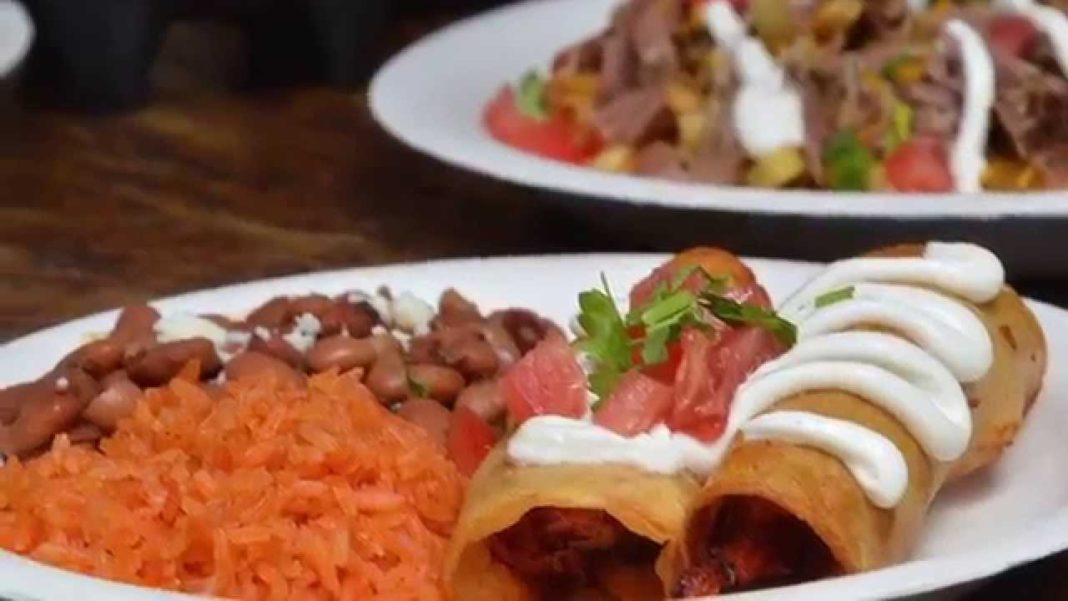 Credit: Yelp
Are you looking for a break from seafood? You're in luck. Taqueria Cruz has just the thing. Here, you'll find authentic Mexican recipes passed down from family secrets. Their menu offers a variety of favorite cuisines, including tacos, burritos, quesadillas, taquitos, flautas, tostadas, chimichangas, and enchiladas. Enjoy it all in a shaded outdoor courtyard, along with live music, and specials every Taco Tuesday. We love the BYOB (bring your own beer) policy every day with no corkage fee. Cheers!
13. Da Kitchen Kahului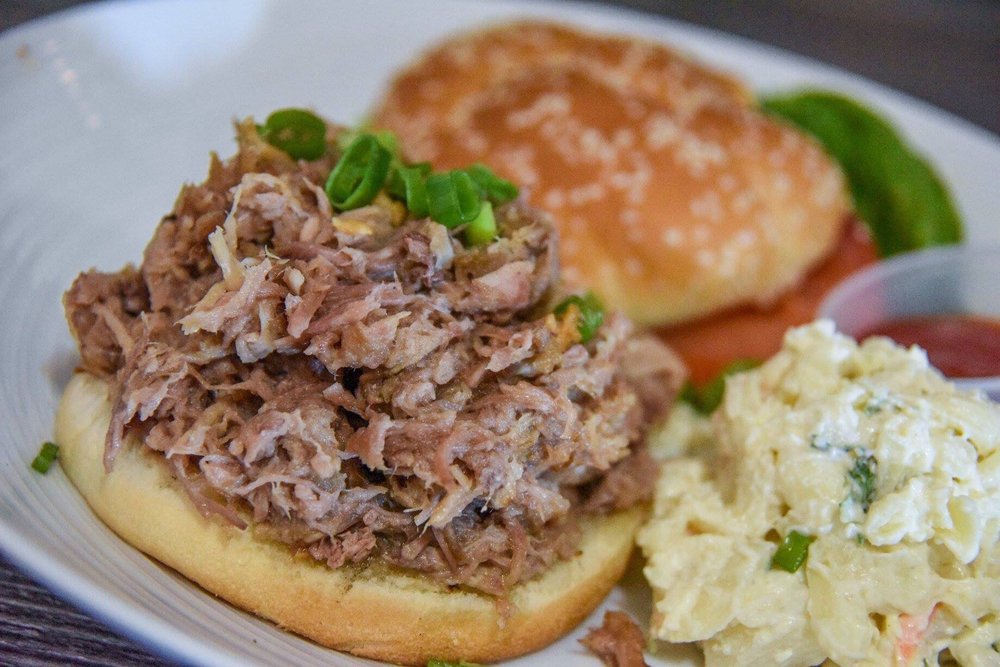 Credit: Da Kitchen Kahului
While it's not traditional in the Hawaiian sense, we're sure you'll still love the food served at Da Kitchen. It's a staple for so many Hawaiians. We highly recommend sampling the chicken katsu and teriyaki beef. If you're really hungry, try and see if you can handle the "Big Braddah Combo." The spam musubi is a great treat too.
14. Sam Sato's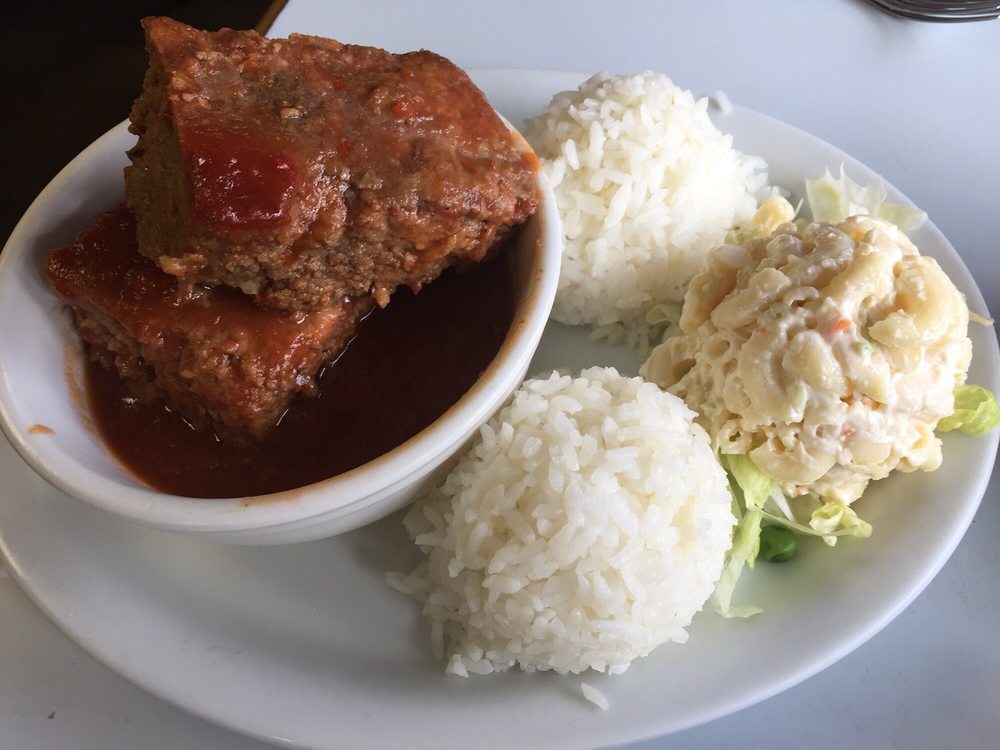 Credit: Yelp
You know you've found a good place when locals outnumber tourists. This little eatery has been making guests happy ever since their doors first opened in 1933. Choose from affordable lunch plates headlined by pork ribs and beef teriyaki. However, the menu's uncontested favorite is saimin, a satisfying variation on saimin (noodle soup). It's been a specialty of the restaurant since the 1960s.
Just thinking about this dish is making our mouths water. Thick noodles are boiled in soy sauce come garnished with strips of char siu pork, bean sprouts, scallions, bean sprouts, and a cup of dashi on the side. When you go to pay at the register, make sure to order a few turnovers filled with pineapple, coconut, or azuki bean.
15. Poi By the Pound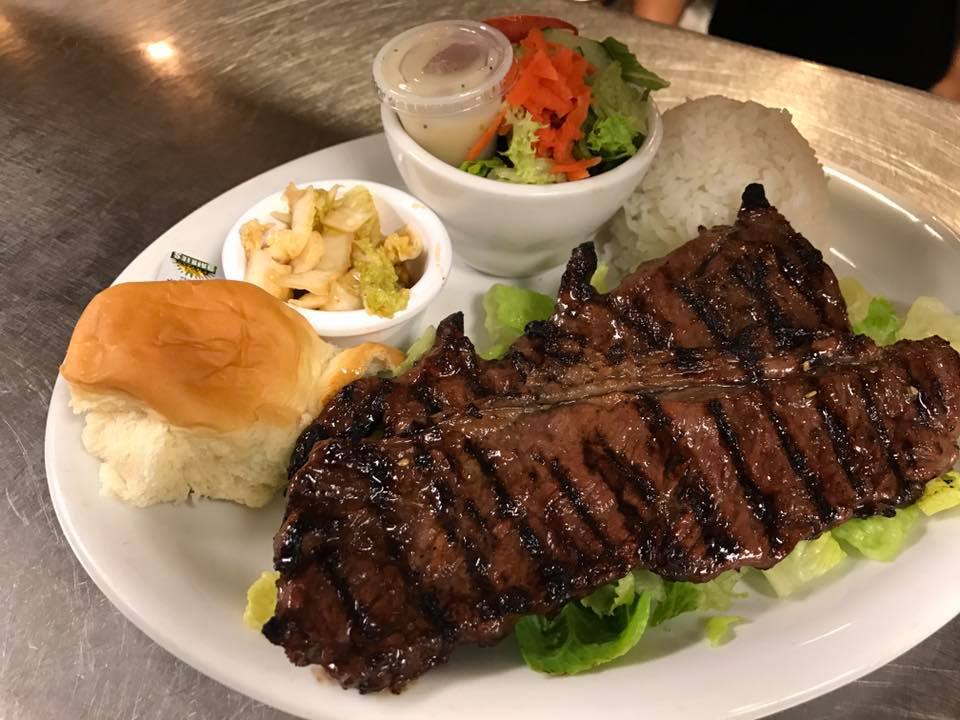 Credit: Poi by the Pound / Facebook
You'll find Poi By the Pound less than two miles from Kahului Airport hidden in a strip mall and surrounded by car dealerships. Don't let the location fool you. Inside, hides one of the best restaurants in Maui. Poi By the Pound dishes up some of the best versions of Hawaiian classics. Here, you'll find loco moco, saimin, and kalua pork with cabbage.
For breakfast, dive right into the omelet and sausage territory. Grilled ribeye, sides of kimchi, and sweet rolls tempt at dinnertime. Above all, the restaurant's centerpiece is its Hawaiian Plate, featuring kalua pork, pork laulau (wrapped in taro leaves), chicken long rice in a ginger broth, Lomi salmon, macaroni salad, and creamy poi. Isn't that a feast?
16. Tin Roof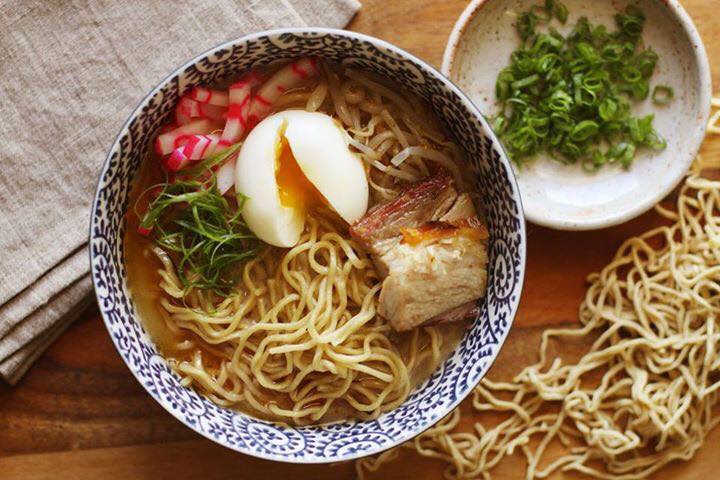 Credit: Tin Roof / Facebook
Two years ago, Top Chef alum Sheldon Simeon and his wife Janice opened their daytime noodle shop. Today, Tin Roof is widely recognized as one of the best restaurants in Maui. Ever since they opened their doors, there's been a line trailing out ever since. Here, you'll find highly customizable bowls made from a base of white rice, brown rice, or garlic noodles. On top, you can choose from fried chicken thighs, garlic shrimp, poke, or pork belly.
Over by the register, you'll find a board with daily specials. The top meals reflect Simeon's Filipino heritage. Among the daily specials, you'll find sarciado, a fish dish with tomato and egg. Since the restaurant is largely take out, customers will often stake out a spot on the benches outside.
17. Aunty Sandy's Banana Bread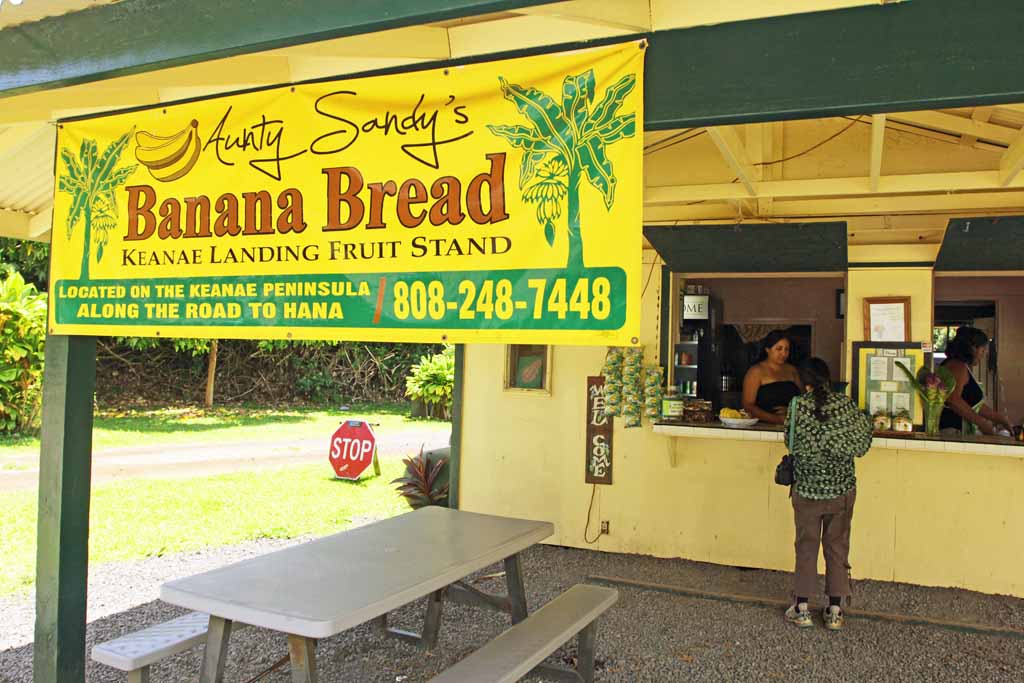 Credit: Tour Maui
Okay, so this isn't a restaurant. But who cares? Somebody's got to make use of the island's surplus of bananas. We volunteer as tribute. On the road to Hana, you'll find this lovely fruit stand offering banana bread and other eats such as shaved ice, chili dogs, and pork sandwiches.
Aunty Sandy's sits just at the jut in the road near Ke'anae Point. Bakers pull fresh loaves from the ovens throughout the day, enticing passersby with the sweet smell. How could you drive by without stopping? Answer: You can't.
18. Leoda's Kitchen and Pie Shop
Credit: Leoda's Kitchen and Pie Shop
Mouth-watering pie awaits you. Now that we have your attention, let's check out Leoda's Kitchen and Pie Shop. Located along the western fringe of the island, Leoda's dishes up fresh servings of the all-American standard – pie. You'll also find French toast with coconut cream anglaise, local eggs for breakfast, salads, sandwiches, burgers, and pot pies. All in all, though it's the pies that really make it worth pulling off the road.
While apple crumb and berry pies sure are tasty, we've fallen hard for the flavors that evoke the island's true taste: coconut cream, pineapple macadamia nut, and Olowalu lime. Brb. We're just going to book the next flight. Leoda's is truly one of the best restaurants in Maui.
19. Ka'ana Kitchen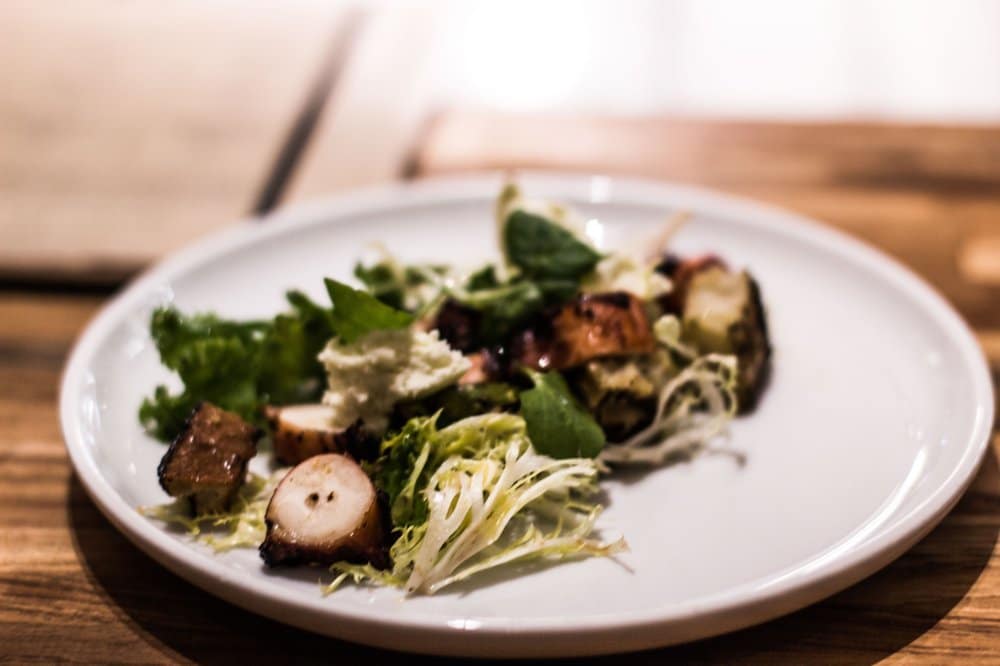 Credit: Yelp
Of the island's hundreds of hotel restaurants, Ka'ana Kitchen at the Andaz Maui at Wailea Resort has truly made a name for itself. Chef Isaac Bancaco clearly puts his passion into his food, putting true Hawaiian flavors onto modern American plates. Crackly pieces of fried chicken are complemented with squares of fried mochi and a cornflake coating. A carefully curated selection of beer, wine and cocktails is equally admirable. We recommend coming early for a drink on the terrace bar at Lehua Lounge to watch the gorgeous sunset.
Go on a Foodie Tour of the Best Restaurants in Maui for Your Next Vacation
We hope you enjoyed reading our feature of the best restaurants in Maui. To pick our favorites, we asked around. A lot. What's a better way to get the inside scoop than straight from the mouth of the locals? We absolutely love Maui and are so convinced you'll fall in love with it too; there are so many things to do here. Make sure to bring your Go Pro. You're gonna want pics. It's so much more than just a touristy family vacation spot. Come and see for yourself.
This island truly offers a beautiful culture, lifestyle, and equally unique cuisine. For your next vacay, why not do a foodie tour? There's no better way to understand a culture than diving headfirst into traditional dining. From Hawaiian cuisine to Polynesian fusion, and traditional American plates, each is indicative of favorite local fare.
Questions and Comments
Do you have any favorite local spots that didn't make it on our list of the best restaurants in Maui? If so, let us know. Feel free to leave us a message in the comment section below. We will be sure to get back with you soon.
Related Article: The 10 Best Italian Restaurants in Los Angeles