Spring has already kicked into high gear and summer is just around the corner. The weather is getting warmer and you're getting restless. If you're anything like us, you can't wait to take a vacation. Luckily for you, this is a great time to book a vacation. There are some great travel deals online and we've compiled a list of the best places to travel in May. If you've got wanderlust on the brain, take a look at these top picks to feed your growing travel bug.
Where to go? Hint. We think you should spend the month strolling by the Champs Elysee, eating pastries in San Fran, and exploring Vietnam. We know it's not practical but if you can, do all of the above. Without further ado, here's our list of the best places to travel in May.
1. Paris, France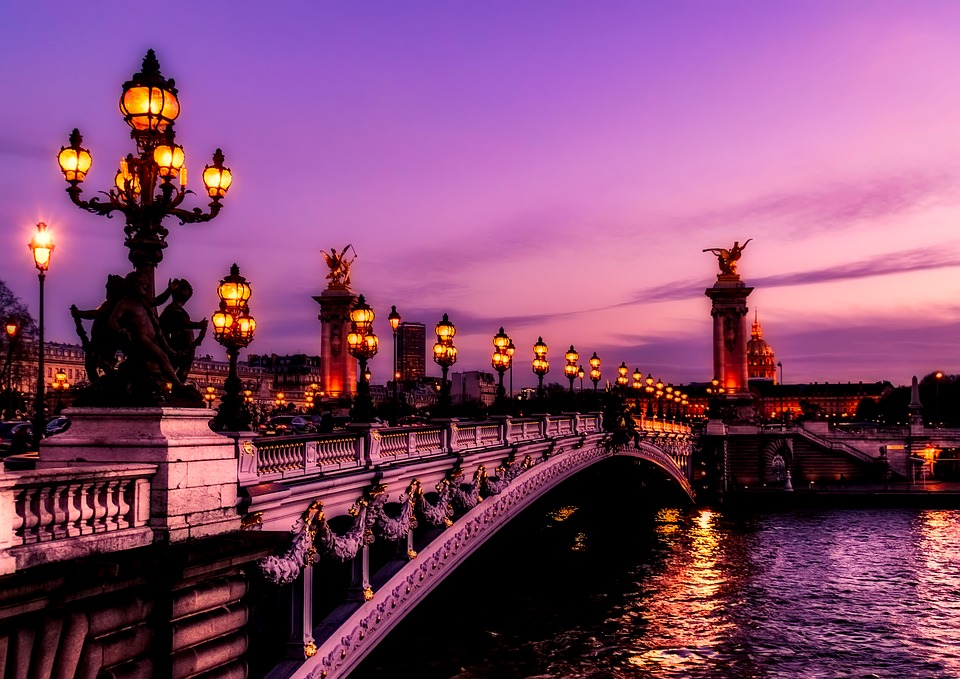 Paris is definitely one of the best places to travel in May. There is no better month for sunny days and balmy breezes in the city of love. Chestnut groves blossom, city parks come alive with the hues of wildflowers, and cafes buzz with a new-found energy. Not only have the warmer days replaced those sporadic April showers but there's also a lot of fun local holidays to experience.
May 8th recently commemorated the end of WWII, known in Europe as VE Day. The best weekend to visit is coming up fast. May 19th marks the annual Nuit des Musees when over 1,000 recreational facilities and institutions keep their doors open past midnight for free along with bonus shows and concerts. To browse the full list of participating museums, click here.
Things to Do In Paris
Handing you a list of the best places to travel in May without also giving you a list of must-do activities would be like giving you popcorn without the butter. And nobody likes that. Want some inside tips? Ask no more. Hit up these activities while you're on your Paris jaunt.
Visit the Eiffel Tower…Obviously
This is a given. No landmark encompasses the spirit of Paris quite like the Eiffel Tower. It's iconic. While its spire is half lost in the fog of winter, the blue skies of spring are the perfect backdrop for its magnificent structure. We highly recommend buying a ticket to the top. It's only about 20 euros and the view is unparalleled. Just make sure you bring a great DSLR or mirrorless travel camera. Take it from us, even the iPhone X is not going to cut it for picture-taking from this bird's eye view. You're going to want the best travel gear possible.
Also, here's a pro tip. Consider buying the Paris Pass. With it, you can gain free entry into 60+ Paris attractions and tours. Yes, it's a little touristy but who cares? Psst. It will get you to the front of a three-hour waiting line. Top attractions included in the price are the Paris Big Bus Hop-On-Hop-Off Tour, the Palace of Versailles, the Louvre Museum, and the Bateaux Parisiens River Cruise.
Stroll the Islands
Romance seeps out of every corner in the islands. What are they? Ile St-Louis and Ile de la Cite are perfect locations for a springtime stroll. You'll find these two bustling islands along the banks of the River Seine.
Despite some crowds, they've managed to retain their old-world charm, characterized by car-free streets and rustic boutiques. Start your day trip by visiting the rooftop of the Cathedral Notre Dame then relax with a picnic out of your backpack at one of the nearby parks.
Here's a pro tip. Shop at the local chain market, Monoprix. Prices are ridiculously cheap and packing your own meals is not only a great way to save money but also part of the local culture. Just look around and you'll see Parisians carrying a loaf of bread. For ten to twelve euros, you can get a baguette, pack of salami, cheese, coffee and water for two. You can't beat that price and who doesn't want to say they've had a picnic in a Parisian park?
Get Coffee At Shakespeare & Company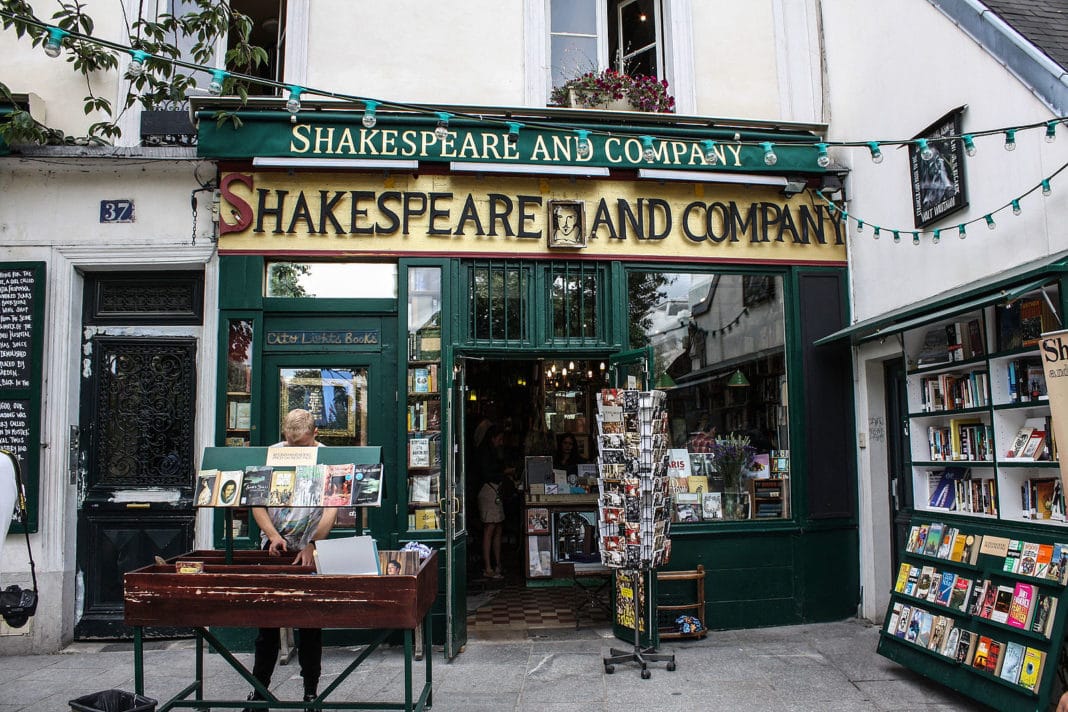 Okay, this is one of our favorite stops of all time. It's arguably one of the most famous independent bookstores in the world with all the charm of a hidden gem. Shakespeare & Company feels like something out of a literary utopia, too good to be true. Here, money takes the backseat and knowledge is the driver.
To the left of the shop past leafy green trees, you'll find a bustling coffee shop with delicious pastries and hot coffee. On the right, there are rows of antique books for sale, leading into the shop. Walk the old wooden stairs to a loft overlooking the city. Here, you can enjoy a window seat while reading books from the shop's antique collection. What could be better than reading antiques in a 17th-century Parisian loft?
2. Vietnam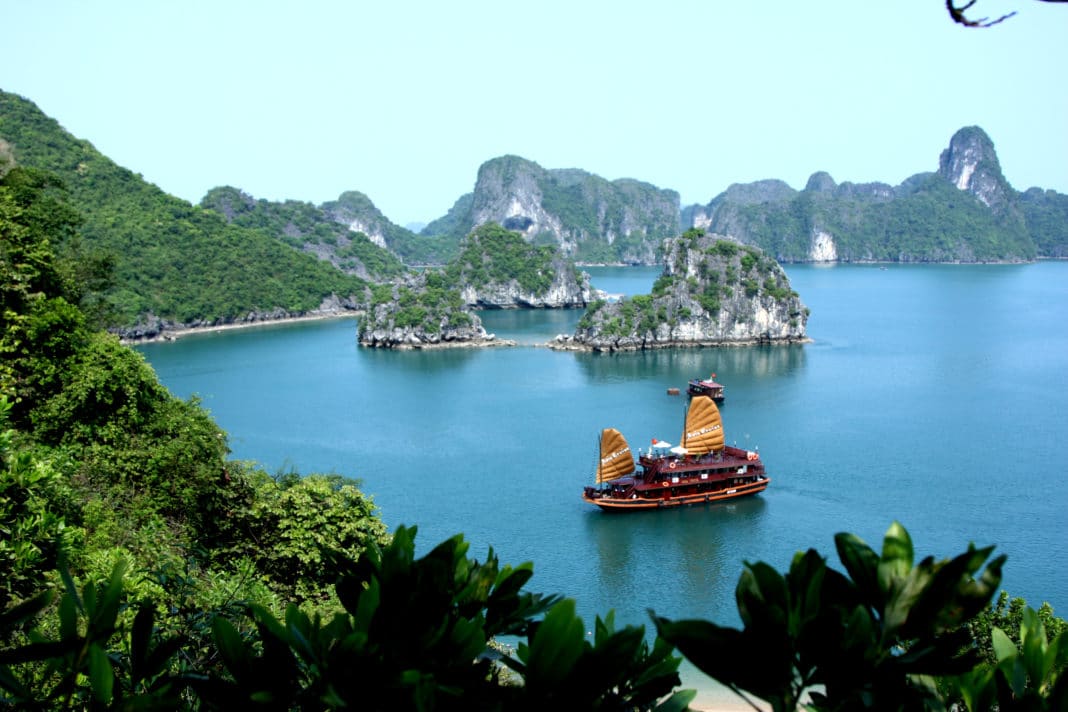 Vietnam is one of the best places to travel in May. This is just the beginning of summer in northern Vietnam and the dry season in the central region. Avoid the south if you can, as May marks its rainy season. Nobody wants to be caught by surprise in a torrential tropical downpour.
Mu Cang Chai, Yen Bai, Vietnam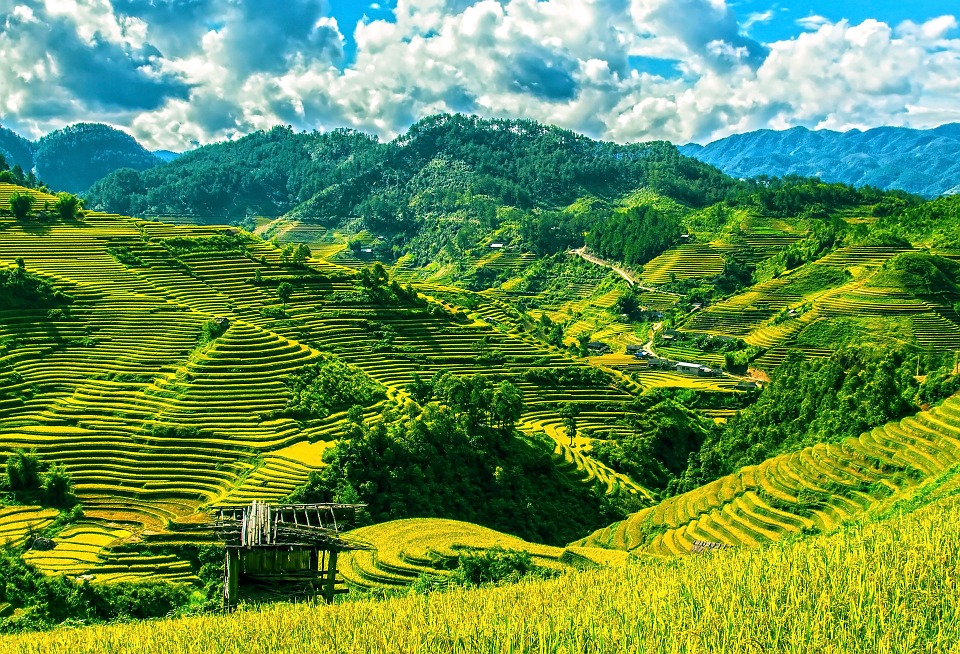 This lush green haven is located in the mountainous northeast region of Vietnam. If you're interested in landscape photography, the rice terrace fields capture rainfall and reflect stunning views of the sky. Nearby, you will also find the friendly hill-tribe. Take a visit here and find yourself immersed in breathtaking landscapes and authentic local culture.
Ho Chi Minh City, Vietnam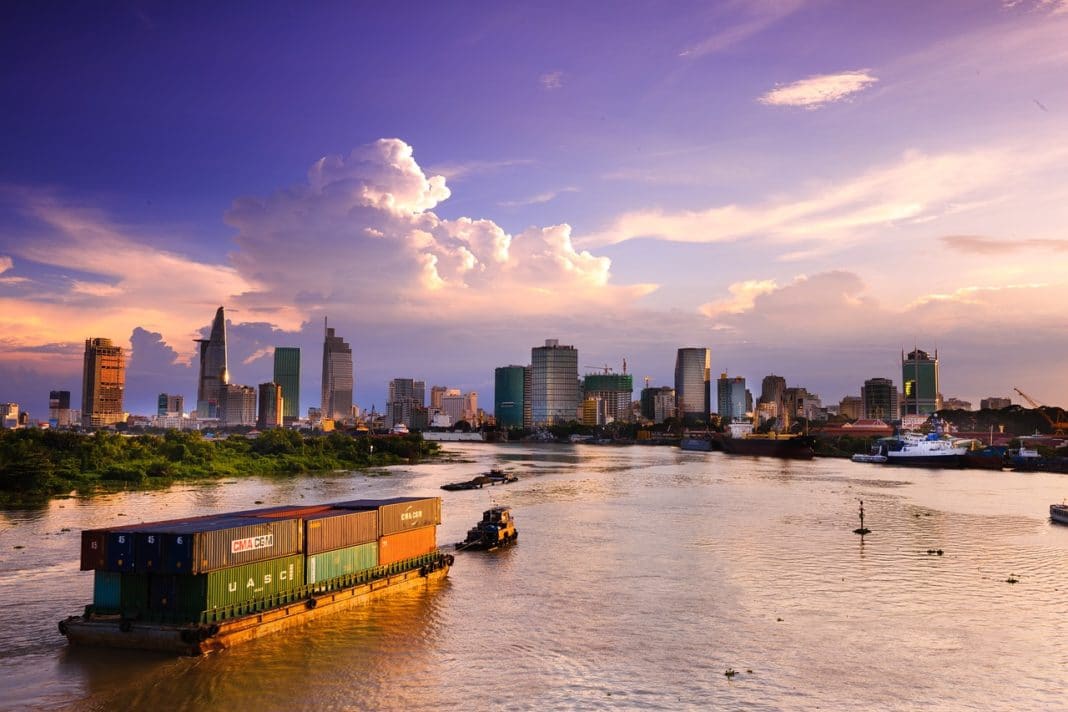 Dive right into the buzzing energy of Ho Chi Minh City. From the highest forms of luxury to the cheapest food stands, you'll find it all here. HCMC is a curious fusion of vibrancy and adventure. Follow the scent of incense-infused temples through old alleyways. Shop designer styles at chic malls under the shadows of 21st-century skyscrapers. The real beauty of the city lies in the effortless blend of ancient and modern traditions.
3. Cannes and Monte Carlo, France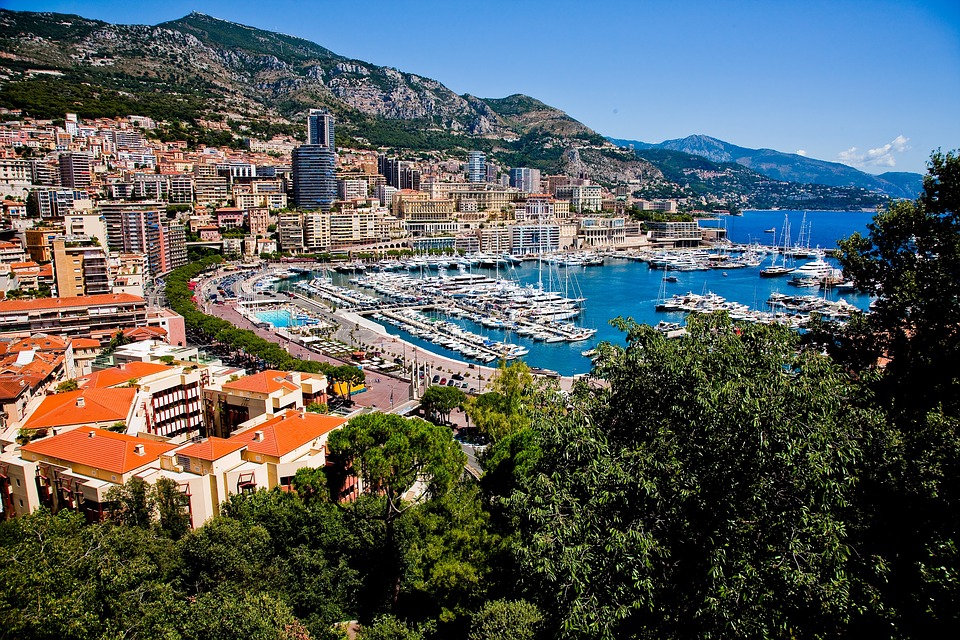 Experience harborside glamor and Cannes and Monte Carlo. Walk through couture shops and ornate palaces of La Croisette. As soon as your feet touch the streets, you'll recognize the glitz and glamor of the city. Somehow, its old soul has managed to survive the popularity of the scene and frequent Hollywood playground status. There is still plenty of natural beauty to go around, alluring travelers seeking its blue waters and historic harbors.
4. San Francisco, California
Everywhere you look, there are charming things to do in this city. San Francisco is one of the best places to travel in May. For a relatively condensed city (7 x 7 miles), it certainly packs some big surprises. It's one of the most diverse, international cities in the world, neighborhoods each have a distinct flair, and there are plenty of interesting things to do.
Get dim sum at the Good Mong Kok Bakery in Chinatown. Order a delicious cappuccino at Cavalli Cafe in Little Italy. A few places you need to check out while you're there are: The Mill (pizza and coffee shop), Kirby Cove (a park at the base of the Golden Gate Bridge with a tree swing), Fisherman's Wharf, Lombard Street (the famous crooked street), ride the cable car, and hike Twin Peaks.
5. The Azores, Portugal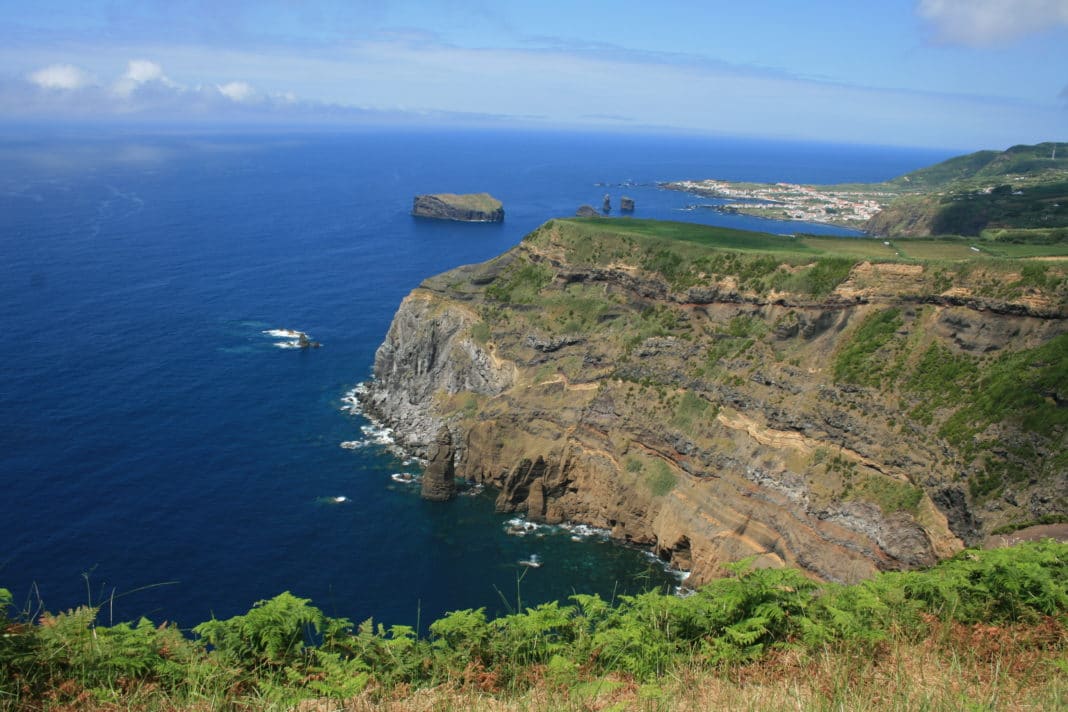 The Azores are easily one of Europe's most beautiful islands – and best kept secrets. These beautiful shores are carved with dramatic landscapes, dotted with tall green trees, and offer gorgeous blue waters off their coast. They're all empty except for a few local surfers. Why? We have absolutely no idea. Our advice is to book a flight before they become the trend of Instagram travel influencers.
There's nothing but sunshine and ocean drives for hours. Bright light and heat beat down upon the plane's window as you touch down. Shadows of mountains emerge from the horizon. Two volcano peaks arise – Santa Maria and Sao Miguel. While this archipelago is a part of Portugal, its remote location makes you feel like you've landed smack in the middle of the Bermuda Triangle.
These secret Atlantic gardens come alive with thick rainforests, birds, and rich wildlife populations. Dramatic, rugged scenery meets the azure sky. We recommend visiting Sao Miguel, the largest of the nine islands and the ultimate place of secrets.
Here, you'll find picturesque crater lakes, jacuzzi-like hot springs (perfect for an early morning dip), some of the world's best surf, and heart-stopping views. There's so much to explore here, that we're leaving the investigation up to you. It doesn't matter where you go. Rest easy knowing you can't go wrong.
Let Us Know What You Think
We hope you enjoyed reading our picks for the best places to travel in May. Do you have any questions or comments for us? If so, we'd love to hear them. Please feel free to leave us a message in the comment section below. We enjoy hearing from you.
Related Article: 15 Best Amusement Parks to Visit This Summer