Brooklyn, NY is an epicenter of arts, culture, delicious food, scenic views, and fascinating people.
Brooklyn, New York is a one-of-a-kind place. It is true that all of New York City's boroughs have something interesting to offer, the multiple neighborhoods within Brooklyn are also their own unique communities. Williamsburg, a hotbed of indie music, artists, and millennials, majorly contrasts to the more established row houses and young baby boomers found in Brooklyn Heights or Park Slope. Because of its diversity, there is always a wide range of fun, interesting things to do in Brooklyn, New York.
Do you enjoy spending your afternoon having a picnic and strolling through parks? Brooklyn has plenty of those. Is it your dream scenario to spend an entire weekend lallygagging through museums? Brooklyn's got you covered. Are you a foodie that enjoys hitting up happy hour before diving in to a meal at a boutique restaurant? Yup, you can find those in Brooklyn.
No matter what your interests are, you will find plenty of things to do in Brooklyn, New York. Whether you're here for the weekend or looking to make this NYC borough your home, take some time reading up on the most iconic, fun, and unusual things to do in Brooklyn.
1. The Brooklyn Bridge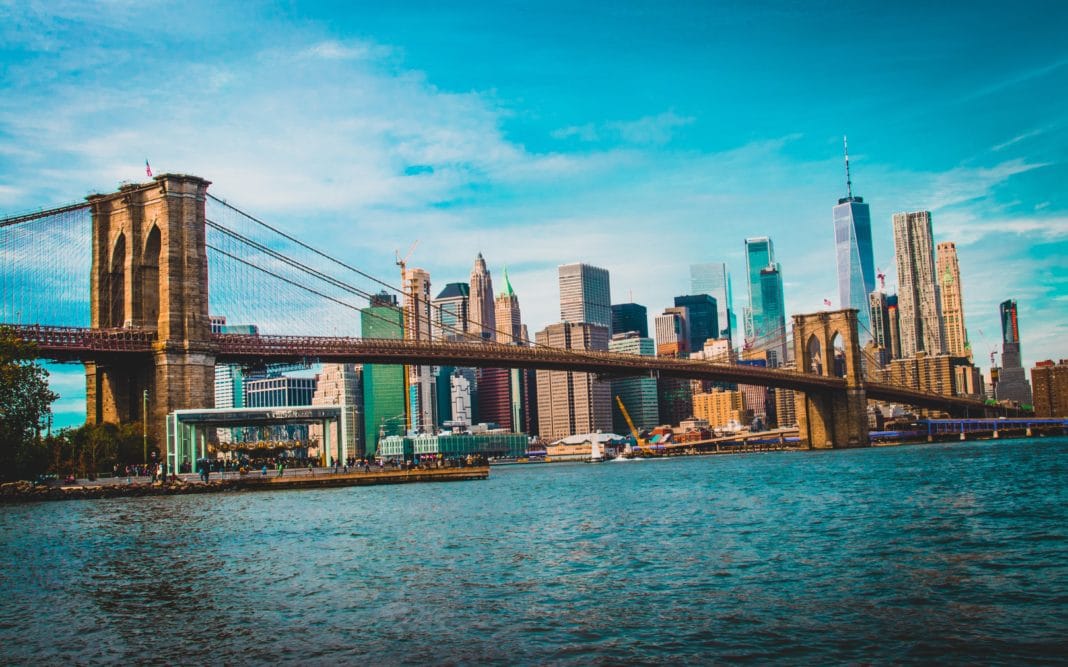 The most iconic site in Brooklyn is arguably the famous Brooklyn Bridge. Construction on the structure began in 1869 and wrapped up 14 years later in 1883. The bridge was originally called the New York and Brooklyn Bridge and The East River Bridge, but soon after was dubbed simply The Brooklyn Bridge. The structure connects Brooklyn to Manhattan over the East River.
Standing at a height 276.5 feet, taking a walk along the Brooklyn Bridge is one of the most popular things to do in Brooklyn, NY. You will find tourists and locals alike crowding the bridge on a daily basis. It has also became a popular hashtag for millennials on Instagram in recent years. Visiting the Brooklyn Bridge is a must if you're looking to make a mark on your list of "the most iconic things to do in Brooklyn, NY."
2. The Brooklyn Museum
From the MET to the American Museum of Natural History, New York City is full of incredible and carefully curated museums. If you're a history junkie that appreciates fine art, The Brooklyn Museum is the place for you. Established in 1823, The Brooklyn Museum is one of the oldest and largest art museums in America. Their mission is to "create inspiring encounters with art that expand the ways we see ourselves, the world and its possibilities." The Brooklyn Museum is an art museum, however it often comes across as a history museum, as well. The museum works tirelessly to craft narrative that shape visitors "views of history and their place in the world."
The Brooklyn Museum has some of the most incredible art collections in the United States. That's why we consider visiting the museum one of the best things to do in Brooklyn. The museum's art collections come from all across the world. They are continuously rotating in and out new exhibits to keep sights fresh for visitors. In February, the museum will open its newest exhibit "Frida Kahlo: Appearances Can Be Deceiving." The exhibition will be "the largest U.S. exhibition in ten years devoted to the iconic painter and the first in the United States to display a collection of her clothing and other personal possessions."
The museum is open Tuesday-Sunday from 11 a.m. to 6 p.m. and is closed Sunday-Monday. Visit their website for more information.
3. Prospect Park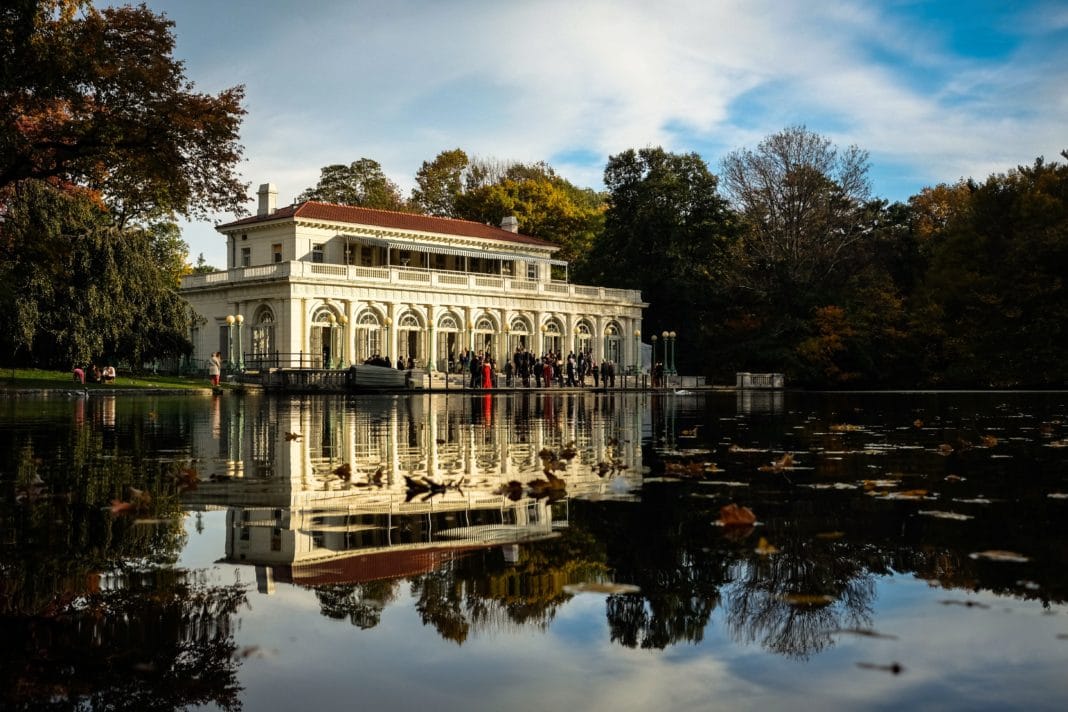 Visiting Prospect Park has been one of the most popular things to do in Brooklyn for locals since it was built in 1867. The 526-acre public park is located in Park Slope and is buzzing with activity year round. During the spring and summer you'll find locals having picnics and barbecues on the park grounds. It's a popular place for kids to go to run around, and for outdoor enthusiasts to go on hikes or bird watching expeditions. There are many historical sites on the park's grounds, as well. For example, Lefferts Historic House. The house was built by Dutch family in the 18th-century farming village of Flatbush. Today, Lefferts Historic House "features a working garden, historic artifacts, period rooms and exhibits."
Prospect Park arguably has the most diverse range of things to do in Brooklyn, NY. It's also a great place to go for all ages and people of all interests. Kids can enjoy the carousel, teens and young adults crowd the park for summer concerts, and nature-nuts can spend hours at Audubon Center. In 1975, Prospect Park was made a New York City Historical Landmark. In 1980, it was added to the National Register of Historical Places. Needless to say, the park is an integral park of Brooklyn's history and culture.
Visit Prospect Park's website for more information on all of the things you can do there.
4. Coney Island
Coney Island is a hotspot for tourists during the summer, and it's easy to see why. This New York City neighborhood has an amusement area that features roughly 50 rides and attractions. The rides are set up on the board walk right along the beach, which is always crowded on nice summer days. Needless to say, spending a day at Coney Island is one of the most popular things to do in Brooklyn.
Coney Island is also home to some pretty interesting New York City "microneighborhoods." These are very small urban neighborhoods that usually extend a block or so – and Brooklyn is full of them. Coney Island is home to Brighton Beach. Often called "Little Odessa," Bright Beach is a tight-knit Russian and Eastern European community in the heart of Coney Island. This is the best area of Coney Island to explore if you're a foodie looking for something new and unique to try. Bright Beach is full of delicious ethnic restaurants and diverse food markets. If you enjoy a lively nightlife, there are plenty of clubs in the area that fill up in the evenings.
Coney Island is one of the best (and busiest!) things to do in Brooklyn on the Fourth of July and during summer months. A fantastic fireworks show kicks off at 9:30pm every Friday night during the season. Fireworks generally start the last weekend in June and conclude the Friday before Labor Day. For more information on Coney Island and things to do, visit their website.
5. Brooklyn Flea Market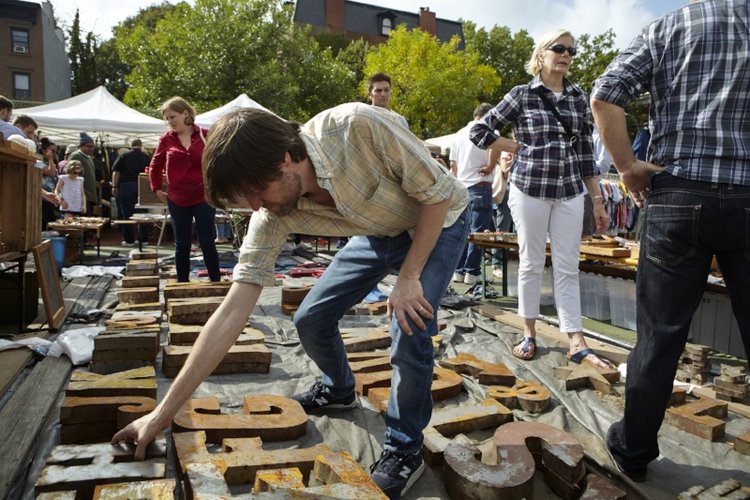 Credit: Brooklyn Flea
Do you love spending afternoons sifting through a thrift store? Is your closet filled with vintage clothing? Do you love tasting foods by local vendors and farmers? Then spending a day at Brooklyn Flea will be one of the best things to do in in Brooklyn. Founded in April 2008, Brooklyn Flea has grown into a top New York City attraction. The market is open every weekend of the year and features hundreds of vendors selling furniture, vintage clothing, antiques, "tightly curated" jewelry and crafts by local artists and designers. And of course, delicious food. What's not to love?
Brooklyn Flea has become so popular that Travel + Leisure, Country Living, Budget Travel, and Fodor's all ranked it one of the best flea markets in the U.S.! Time Out NY even named Brooklyn Flea one of New York's Essential Pick-Up Spots. This is one of the best things to do in Brooklyn for tourists who want a taste of everything.
Are you an artist, cook, or have something you want to sell? Maybe you can! Brooklyn Flea is always accepting applications for new vendors to set up shop. Visit Brooklyn Flea's website for more information on all of the cool things to do and find there.
6. Coffee, coffee, coffee!
New York City has been named time and time again one of the best cities for coffee in the United States. Therefore, it should come as no surprise that Brooklyn is full of some pretty incredible coffee shops! If you find yourself in Bushwick, Dweebs Coffee is a top contender to check out. This specialty coffee shop serves homemade almond milk, avocado toast (a given) and top-notch brews from NYC roaster Spectrum Coffees. It also lacks that try-hard vibe that so many coffee shops run into.
For a good coffee shop in Bed-Stuy, Daily Press Coffee is your best bet. Branded as a "French Press & Espresso Bar," you'll find this cozy red-brick cafe will become your favorite Sunday morning spot. The counters are lined with Belgian waffles, homemade biscuits, buttery croissants, and other mouthwatering pastries. And of course, they accommodate dietary restrictions of all kind. You'll find all the coffee shops in Brooklyn do. If you're a caffeine fiend, taking time to explore some of these coffee shops is easily one of the best things to do in Brooklyn, NY. Top off your brew with a Brooklyn bagel and you're all set to have a great day in a great borough.
7. Brooklyn Historical Society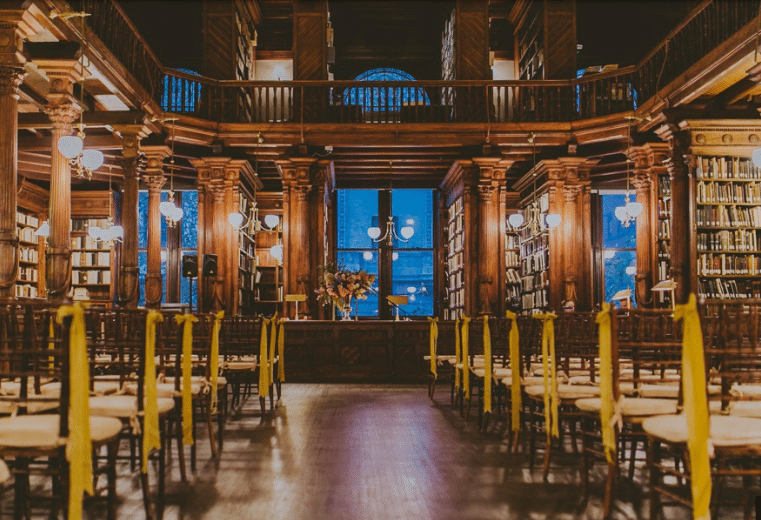 Credit: ​Brooklyn Historical Society
Attention all history buffs: this next spot is the place for you. Brooklyn Historical Society is a nationally recognized urban history center that is "dedicated to preserving and encouraging the study of Brooklyn's extraordinary 400-year history." Founded in 1863, Brooklyn Historical Society "connects the past to the present" by showcasing Brooklyn's vibrant, artistic, and cultural history to help visitors gain a better understanding of the neighborhood they call home. The society houses incredible exhibits, including "Waterfront," an in-depth look at the history of Brooklyn's coastline. Stories are told from the eyes of workers, artists, activists, families, ecosystems, and more.
Each exhibit provides a thorough look at a specific Brooklyn-related topic from multiple perspectives. Another popular exhibit is "The Business of Brooklyn," which explores the past 100 years of business in the borough. Prospect Park even has its own exhibit that teaches guests the historical of this historical landmark. Spending a day at Brooklyn Historical Society is one of the best things to do in Brooklyn for tourists and locals looking to get a better understanding of the area.
Brooklyn Historical Society has two locations: one in Dumbo and the main location at 128 Pierrepont Street. Visit their website to plan your visit and learn more.
8. House of Yes
The next stop on our list is one of the craziest and most unique things to do in Brooklyn. House of Yes is a creative collective and nightlife performance space in Bushwick, Brooklyn. It opened in 2016 and has since become the place to go for artists, creatives, and people of all ages to wear insane costumes and dance the night away. The establishment infuses dance culture, theatre, music, food, technology, and other special events. House of Yes was opened as a "temple of expression" that is dedicated to "connection, creativity, and celebrating life."
In short, House of Yes is a one-of-a-kind nightlife experience. Spending a night here is easily one of the most interesting and memorable things to do in Brooklyn. House of Yes regularly hosts exhibitionist parties, such as the immersive "Little Cinema" film tribute. Such events include a large screen that the film is projected on and dancers, circus artists, musicians, aerialists – pretty much anyone who can add to the eclectic performance.
If spending a night at House of Yes interests you, we advise getting tickets in advance. This is one of the most popular things to do in Brooklyn on a Saturday night, as seen by the line that constantly wraps around the block to get in. For more information on House of Yes and upcoming events, visit their website.
9. Brooklyn Academy of Music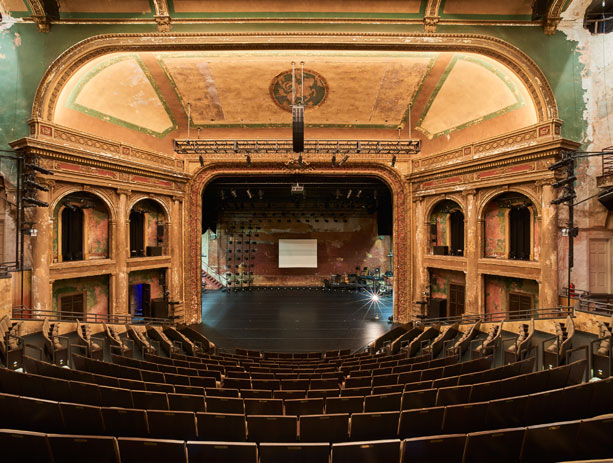 Credit: BAM
It's a well known fact that New York is a city for artists. Accordingly, the Brooklyn Academy of Music (BAM) is home to some of its best and brightest. BAM is one of the best things to do in Brooklyn for people looking for a great music performance. BAM Harvey Theater is home to numerous productions year-round. Renowned companies like the Royal Shakespeare Company constantly make stops there. It's one of the best places to go to experience film, music, dance, opera, and all kinds of performance art in Brooklyn, NY.
BAM Harvey Theater also has a unique history to explore. The theater was built in 1904 and originally dubbed The Majestic Theater. In the early 1940s, it was transformed into a movie house, though it closed soon after in the '60s. The theater remained closed for nearly two decades before it was restored and reopened in 1987 as the BAM Harvey Theater, which is still alive and well today.
Brooklyn, New York is one of the best places to experience both classic and abstract film and theater. For more information on BAM and upcoming performances at Harvey Theater, visit their website.
10. Eat at Brooklyn's best and oldest restaurants
All right, foodies, it's your time to shine. You probably already know by now that New York is one of the best cities for foodies in America. While many tourists still consider Manhattan to be the heart of New York's dining scene, some of the cities best restaurants can be found in our very own Brooklyn. New cafes and eateries pop up in Brooklyn on a daily basis. In fact, some of Brooklyn's best restaurants have been around for more than 50 years. Take Di Fara Pizza, for example. Owner Domenico De Marco, or "Dom", opened this family-owned shop in 1964 after emigrating to Brooklyn from Italy. To this day, DI Farra is known as one of the best places to grab a New York slice in all of Brooklyn.
For something sweet, go to Peter Pan Donut & Pastry Shop, which opened in the predominantly Polish neighborhood of Greenpoint more than six decades ago, or Junior's in Bushwick, which serves up some of the best cheesecake of your life. If you're in Prospect Heights or Coney Island, take a stop at Tom's Restaurant. This family-owned restaurant opened in 1936 and has been serving breakfast all day ever since.
This is just a small sample of the best restaurants in Brooklyn to try out! Whether you have "foodie" written in your Instagram bio or not, taking time to tour Brooklyn's restaurant scene is easily one of the best things to do in Brooklyn, NY.
From sight seeing to coffee drinking, there is no shortage of things to do in Brooklyn, NY.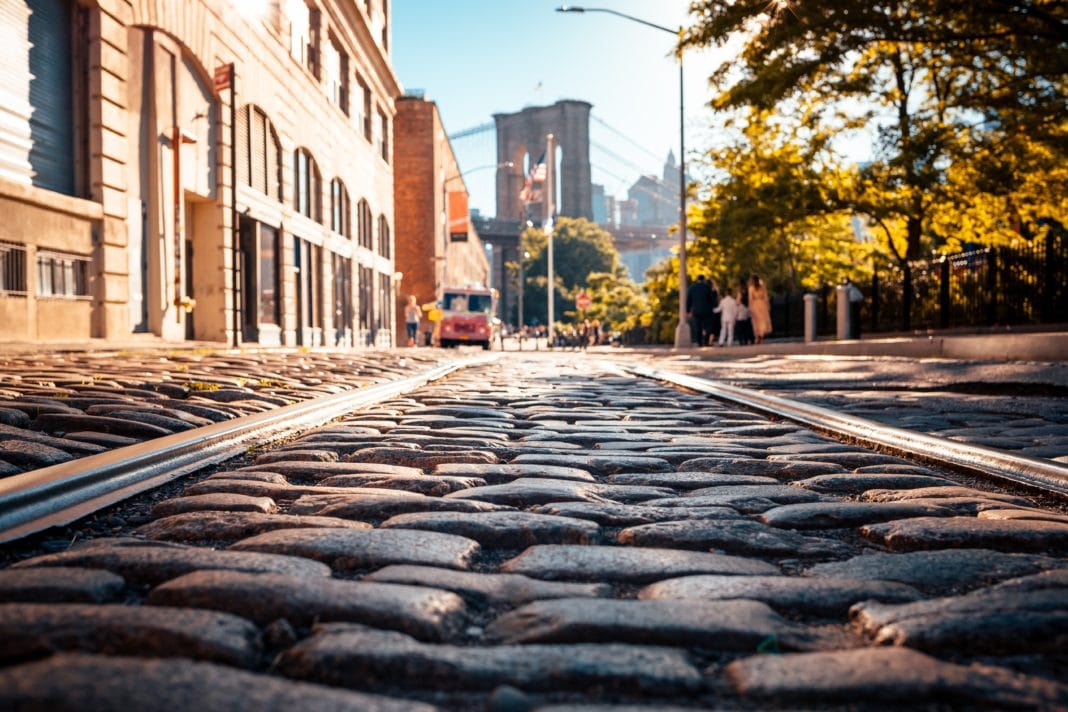 Brooklyn, New York is one of the most incredibly diverse places in the world. This borough is chock-full of arts, culture, history, genuine people and memorable conversations. We'd go as far to make the argument that it is impossible to be bored here. How could you be when there are so many things to do in Brooklyn, New York?
This was just a small, small sample of all of the things to do in Brooklyn. In each Brooklyn neighborhood alone, you'll find a long list of interesting places and delicious restaurants to hit. If you're an NYC local, dedicate one weekend a month to explore a new Brooklyn neighborhood. Will you be a Williamsburg fan, or more of a Greenpoint gal? Is Bed-Stuy your spot, or will you someday call Bushwick home? You won't know until you take a minute to explore one of New York City's best boroughs.
Do you have favorite spots that you like to hit up in your Brooklyn neighborhood? Let us know what some of your favorite things to do in Brooklyn are, and we'll add them to the list! We're always looking for new places to explore. Leave us a comment and let us know where we should adventure to next!
Related Article: The 10 Best Restaurants In Brooklyn To Try This Summer