Have you been wondering where to stay in Vancouver?
Welcome to Canada's most walkable city. It's enormous and there's lots to see. It's easy to see why this city has earned a reputation as one of the top cities to explore in the Pacific Northwest. While it's easy to see why this city is a good choice, it's hard to know just where to stay in Vancouver. That's why we've put together this guide of great places worth exploring. From the top neighborhoods to downtown and hidden cultural enclaves, we've listed it all.
Teeming with cute corner cafes, quirky bars, and scenic rooftop lounges, there are a thousand reasons to love this metropolis. While we don't like to play favorites, we'll have to admit it. Montreal and Quebec fall into second and third place here. Of all the things to do in Canada, visiting Vancouver should be at the top of your list. From taste testing various forms of culinary art to exploring colorful neighborhoods, creative culture, and roaming the great outdoors, there is no shortage of options.
After you've eaten your fill, walk it off by exploring around downtown. Whether you choose to hoof it or hop on the Metro, you'll be wandering with the locals in no time. Down on Commercial Drive and on Main Street, you'll find a slew of hipster coffee joints, perfect for posting up with a good book. Kitsilano is the best spot for poking around hole in the wall stores and mom and pop shops. Make sure to chat up the locals when you go. Even if they seem shy at first, Vancouver residents love talking about their town.
Where to Stay in Vancouver: Our Top Picks
When it comes to where to stay in Vancouver, you'll want to know the top neighborhoods. There are plenty of outdoor recreational opportunities here too. Go for a hike at the beautiful Quarry Rock, take a boat ride around the Burrard Inlet, or even a seaplane over the coast.
A cultural melting pot, Vancouver is also home to a myriad of diverse restaurants and bars. The culinary scene has everything your cravings could ever want. Whether you're in the mood for kebabs or sushi, chances are you'll find it all within a couple mile radius. This diversity in culture has also given way to a host of world-class museums and art centers. Let's take a closer look at some of city's best neighborhoods. We'll give you recommendations for hotels to stay at in each part of town.
Downtown Vancouver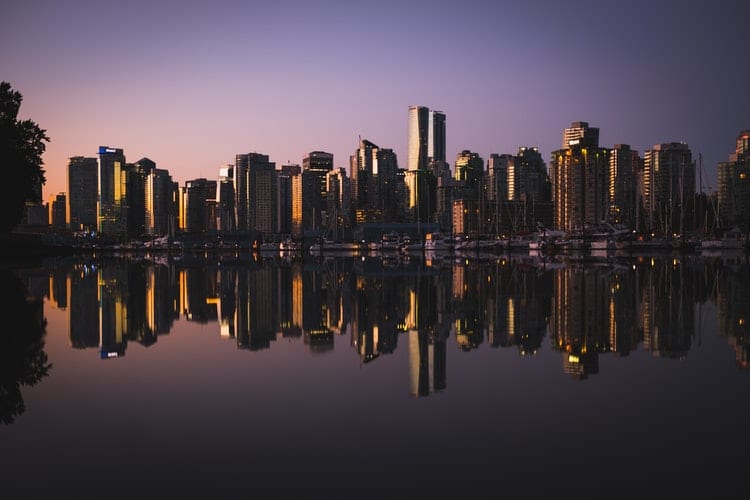 Are you the type of traveler who likes to stay in the heart of the city? In the city center, you'll find the Financial District and many of the best hotels there for convenience. Are you traveling for business or pleasure? Either way, staying in downtown puts you right in the midst of all the action. Plus, the transportation system here makes it easy to get from point A to point B. That's something we can all appreciate. If you can skip a rental car for part of your trip, why not save yourself some extra cash?
In the event that you're planning some trips outside of Vancouver, staying in the heart of downtown will put you close to both the Waterfront Station and Burrard Station. There are plenty of train and bus connections here to get you where you need to go. Architecture enthusiasts will appreciate landmarks like the 19th-century Christ Church Cathedral as well as cultural attractions like the Vancouver Opera and Vancouver Symphony Orchestra.
Where to Stay in Vancouver: Downtown
The Fairmont Hotel Vancouver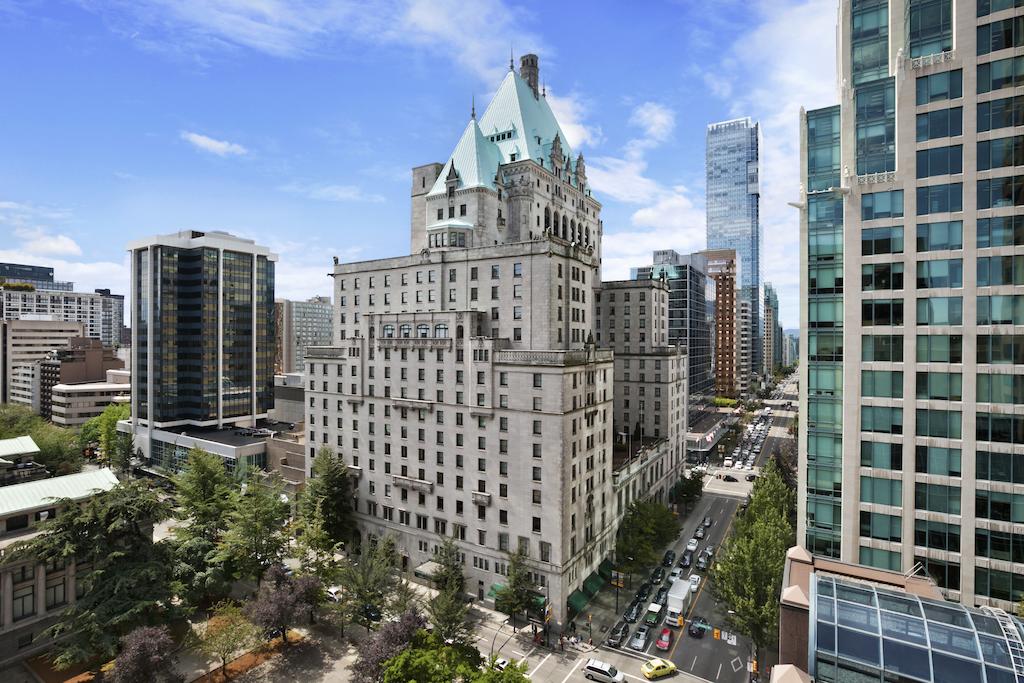 Credit: The Fairmont Hotel Vancouver
Located in the Vancouver city center, this landmark hotel offers both an on-site restaurant and a bar. Known by the locals as the 'Castle in the City,' it reflects the classic luxury of its surroundings. In fact, some of the city's most popular attractions are just a few minutes away. Among them are Granville Island, Robson Street, the Vancouver Aquarium, Canada Place, Gastown, and Seaworld. Should you have any questions about activities nearby, their concierge service will be more than happy to answer them.
When it comes to accommodations, you can choose from guest rooms, suites and specialty rooms, and the expansive Heritage Suites. All of the rooms are furnished with elegant decor, sleek styles, and modern amenities. Depending on the bed type, guest rooms are equipped for couples, families of up to four, and executive travelers.
Let's not overlook the activities and services, either. Since it is among the city's premier hotels, the Fairmont offers luxurious accommodations, excellent service, and refreshing local fare. In addition to its central downtown location, the hotel also offers two grand ballrooms, twenty-two meeting rooms, afternoon tea, all day dining, cocktails, and more. But that is not all. There is also a soothing Absolute Spa, and Sitka Physio and Wellness Center. Did we mention the hotel is pet friendly? That's right. You can bring your four-legged friends here.
Gastown and Chinatown
Credit: Flickr
When you are wondering where to stay in Vancouver, Gastown and Chinatown are two solid options. As some of the city's oldest neighborhoods their architecture reflects its history. Gritty, quirky, and artistic, we're always surprised at the fun cafes, coffee shops, and bookstores we find here. Gastown has cobblestone streets, Victorian buildings, and if you're in the mood for shopping, the trendy Water Street.
In Chinatown, there's no shortage of things to see. One of our favorite places to spend an afternoon is the Dr. Sun Yat-Sen Classical Chinese Garden. As the first scholar's garden built outside of China, it is located at 578 Carrall Street and offers a freely accessible public park and a garden with an admission fee.
Where to Stay in Vancouver: Gastown and Chinatown
Hyatt Regency Vancouver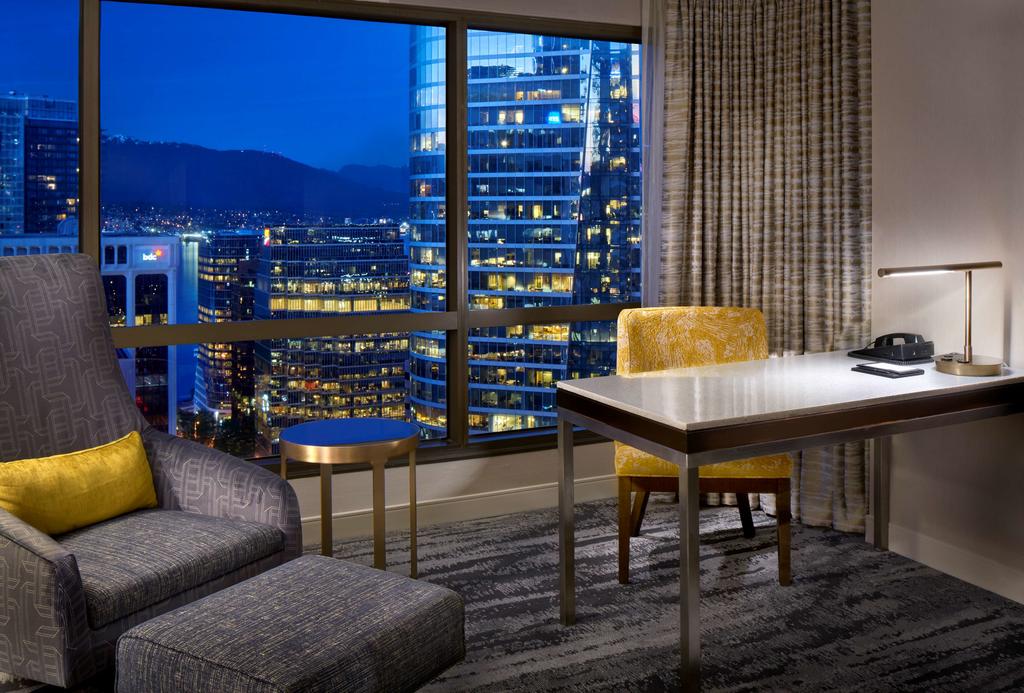 Credit: Hyatt Regency Vancouver
Located just five minutes from Gastown, Hyatt Regency Vancouver is the perfect place to stay for both business and leisure. You will enjoy close proximity to exciting attractions, like the fun shops of Robson Street and the green beauty of Stanley Park. After a long day of travel, make your way up to your rooms.
As soon as you step inside, you are greeted by breathtaking mountain views. There's something about this hotel that feels like home. Relax in a sophisticated space with modern designs and everything you need to wind down. All of their guestrooms and suites feature premium amenities including signature Hyatt Grand Beds, mounted flat screen HDTVs, complimentary WiFi, and an iHome stereo system with an iPod docking station.
The Hyatt Regency Vancouver also has a flourishing on-site dining scene. The primary restaurant of choice is Mosaic Grille, which focuses on locally sourced produce, sustainability, and fresh seafood ingredients with a creative twist. Overlooking Georgia and Burrard Streets, you will get a fun view of the city while you enjoy your dishes. It's no wonder that Mosaic Grille was awarded the "Where to Dine" award from Where Magazine.
When you're ready to wind down with some drinks at night, scope out the scene at Mosaic Bar. Grab a seat and take in the floor to ceiling stunning city views from the lounge. It's known by the locals as one of the best upscale bars in the city. Looking for something a little more quiet and cozy, Grain Bar in the Main Lobby offers just that. A charming blend of modern and rustic tastes, this space offers a place to relax and choose from a wide drink menu. Last but not least, if you're too tired to go downstairs and can't manage to pull yourself from the comfort of your bed, there's room service for that.
West End
Credit: Alex Costin
Wondering where to stay in Vancouver? Check out West End. This neighborhood is one of the most tourist-friendly destinations in Vancouver. Since it's only a few steps away from the Central Business Downtown District, you know you have good access to public transportation. It's also adjacent to the lovely Stanley Park, one of the most popular attractions in the city.
West End combines city living and mellow beach style in the most effortless way. Throughout the year, you'll stumble upon various music festivals and events here. There's always something fun that you can jump in on. While you may not think of Vancouver having a good beach scene, you'd be surprised. If you happen to be visiting the city during the warmer months, make sure to check out Second Beach and Third Beach and let us know what you think.
Where to Stay in Vancouver: West End
The Sutton Place Hotel Vancouver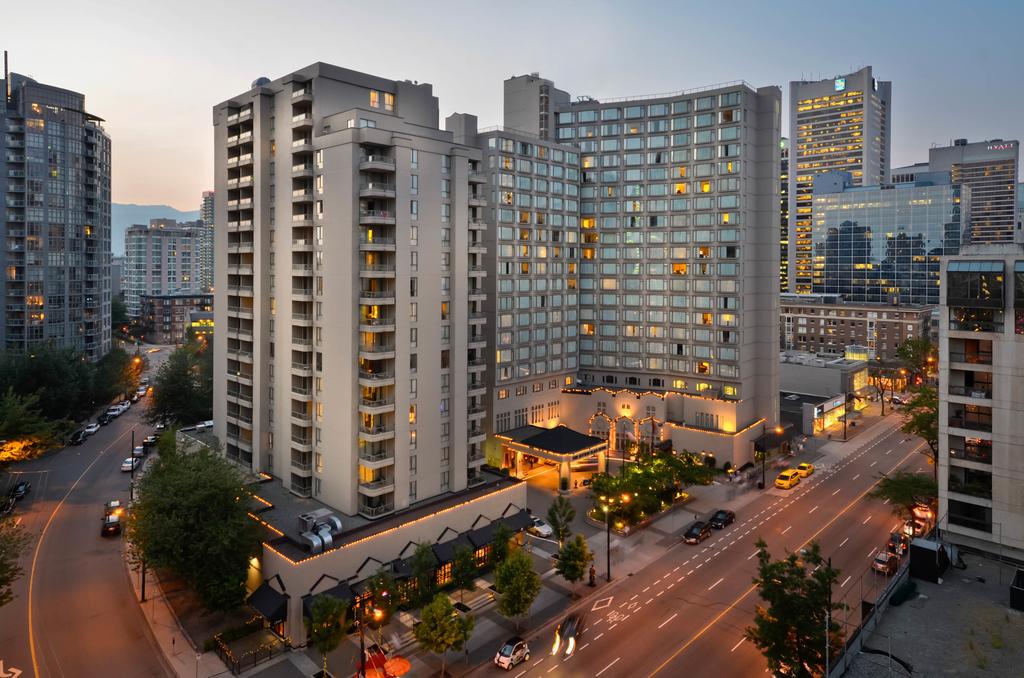 Credit: The Sutton Place Hotel Vancouver
Few hotels can touch the elegance and luxury of the Sutton Place. Located in the heart of Vancouver near West End, this charming stay brings together European style, excellent service, and world-class dining all under one roof. When you are ready to wind down from city exploration, come and experience lovely amenities.
With the backdrop of the mountains and the sea, you won't find a better view for miles around. Forget scoping out that rooftop bar for views while you drink. Why not enjoy them any time you want from the comfort of your own room? When it comes to guest rooms, you will receive nothing but unparalleled service and attention to detail. Here, there's something for everyone.
Spacious single accommodations in the Sutton rooms offer stunning views of the city. All include luxurious accommodations and elegant surroundings. Handcrafted furnishings, silk tapestries, and subtle details lend to an overall impression of polished perfection. Catch up on your rest and relaxation dining at the Boulevard Kitchen & Oyster Bar or getting a massage at Vida Spa.
Where to Stay in Vancouver: Choose Your Perfect Fit
We hope you enjoyed reading this article on where to stay in Vancouver. This world-class city is set amidst the perfect backdrop of the mountains and the sea. The mild temperature is perfect for exploring a host of recreational opportunities ranging from urban hikes to sea kayaking and everything in between. A cultural melting pot, it offers a diverse array of dining, hotels, cultural sites, and attractions.
For an unforgettable vacation with impressive accommodations, Vancouver is the place to be. Private suites with breathtaking skyline views, great beaches, impeccable customer service, gourmet food, fun, and adventure are just a few reasons to add Vancouver to your travel bucket list.
We'd love to hear about your experiences at any of these neighborhoods and hotels in Vancouver Leave us a comment with your favorite luxury hotel. Don't forget to read our reviews of hotels in other top travel destinations for all of the pertinent details to make your trips a success!
Related Article: Top Things to Do in Vancouver: Explore Western Canada