Experience all the glory of nature with the best things to do in Canada.
Beyond craggy mountainscapes and crystalline lakes, this country offers a vastly diverse demographic, an extraordinary culinary scene, and epic road trips. As the second largest country on the planet, the variety of landscapes is seemingly endless. The Rockies piece the skyline, towering over dense forests of spruce and pines. Spectral rainforests give way to remote beaches. There are so many things to do in Canada.
Here, the world is your playground. Whether you decide to escape in the solitude of Whistler's mountains, river rafting in the Northwest Territories, or roaming around Quebec, the adventures never run dry.
Here Are Our Picks for the Best Things to Do in Canada
1. Visit Haida Gwaii National Park
Encompassing Moresby and more than 137 smaller islands, Haida Gwaii seems like a world away. Here, old villages meet natural hot springs, framed by a natural beauty unique to the Canadian wilderness. Due to its remote location, you can only access it by boat or plane. With this said, it's safe to say that a visit requires some advance planning. If you happen to be visiting during the months of May through September, you must obtain a reservation unless you are visiting with a tour operator. Visiting here should be a must on your list of things to do in Canada.
Throughout the islands and villages, more than 500 artifacts have been found from indigenous cultures of old. Among the towns, SGang Gwaay is the most well known. Other sites worth visiting include Skedans, an ancient village on Louise Island and Hotspring Island. These sites are protected by caretakers who reside on the islands in the summer.
The easiest way to gain access to Haida Gwaii National Park is through a tour company. Tours can last from one day to two weeks and if you'd like, many of the companies can set you up with kayak rentals as well as gear for independent travel.
2. Roam Around the City of Vancouver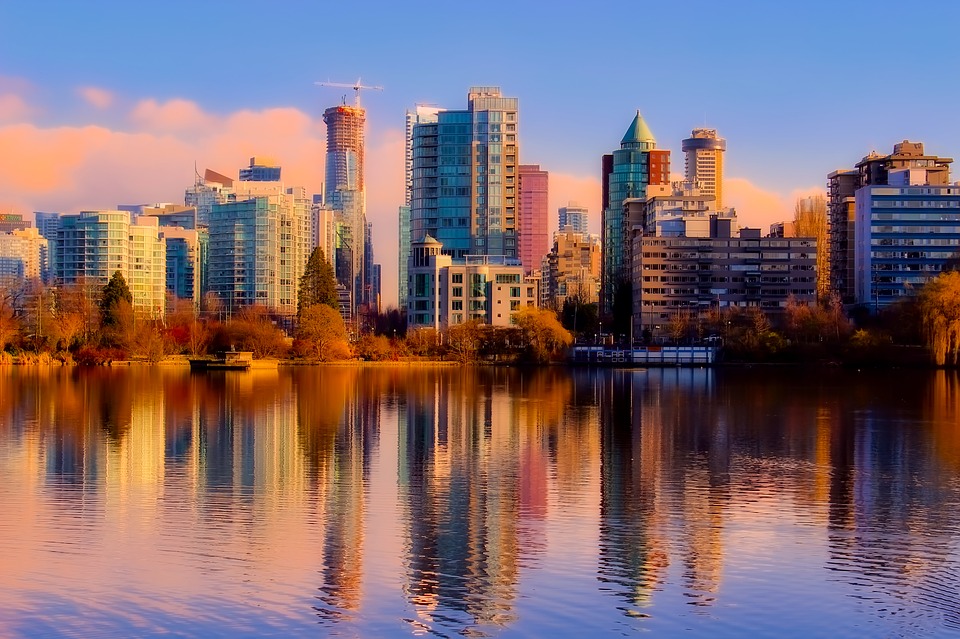 Welcome to Canada's most walkable city. Teeming with cute corner cafes, quirky bars, and scenic rooftop lounges, there are a thousand reasons to love this metropolis. While we don't like to play favorites, we'll have to admit it. Montreal and Quebec fall into second and third place here. Of all the things to do in Canada, visiting Vancouver should be at the top of your list. From taste testing various forms of culinary art to exploring colorful neighborhoods, creative culture, and roaming the great outdoors, there is no shortage of options.
Let's start you off with some taste testing. From authentic Chinese restaurants to exciting Japanese pubs, your foodie tour will run the gamut of options. There's also a growing farm to table movement refreshing the entire notion of Western dining. If you're up to expand your palette, there are quite a few options out there. Some of our favorite places to stop for a sit down are Bao Bei, Forage, Bauhaus, Fable Kitchen, and Kingyo.
After you've eaten your fill, walk it off by exploring around downtown. Whether you choose to hoof it or hop on the Metro, you'll be wandering with the locals in no time. Down on Commercial Drive and on Main Street, you'll find a slew of hipster coffee joints, perfect for posting up with a good book. Kitsilano is the best spot for poking around hole in the wall stores and mom and pop shops. Make sure to chat up the locals when you go. Even if they seem shy at first, Vancouver residents love talking about their town.
3. Do the Touristy Thing and Visit

Niagara

Falls
When in Canada, right? You've seen pictures of Niagara Falls and you've probably gotten a few annoying "wish you were here" postcards from your Aunt Becky too. Well, now it's your time to visit them. Feel the mist settle on your face as you walk up to one of the world's most magnificent sites. Visited by millions of travelers around the world every year, Niagara Falls is one of those musts on your list of things to do in Canada.
A torrential downpour flows across the riverbed with a thunderous power. Walk through the fog as it rises from the waters that collide. You're one of thousands of onlookers, marveling at this force of nature that makes you feel so small. To make the most of your time, avoid the tourist traps along Clifton Hill and Lundy's Lane (except for the well worth it Niagara Speedway).
4. Drive the Epic Roads of Cabot Trail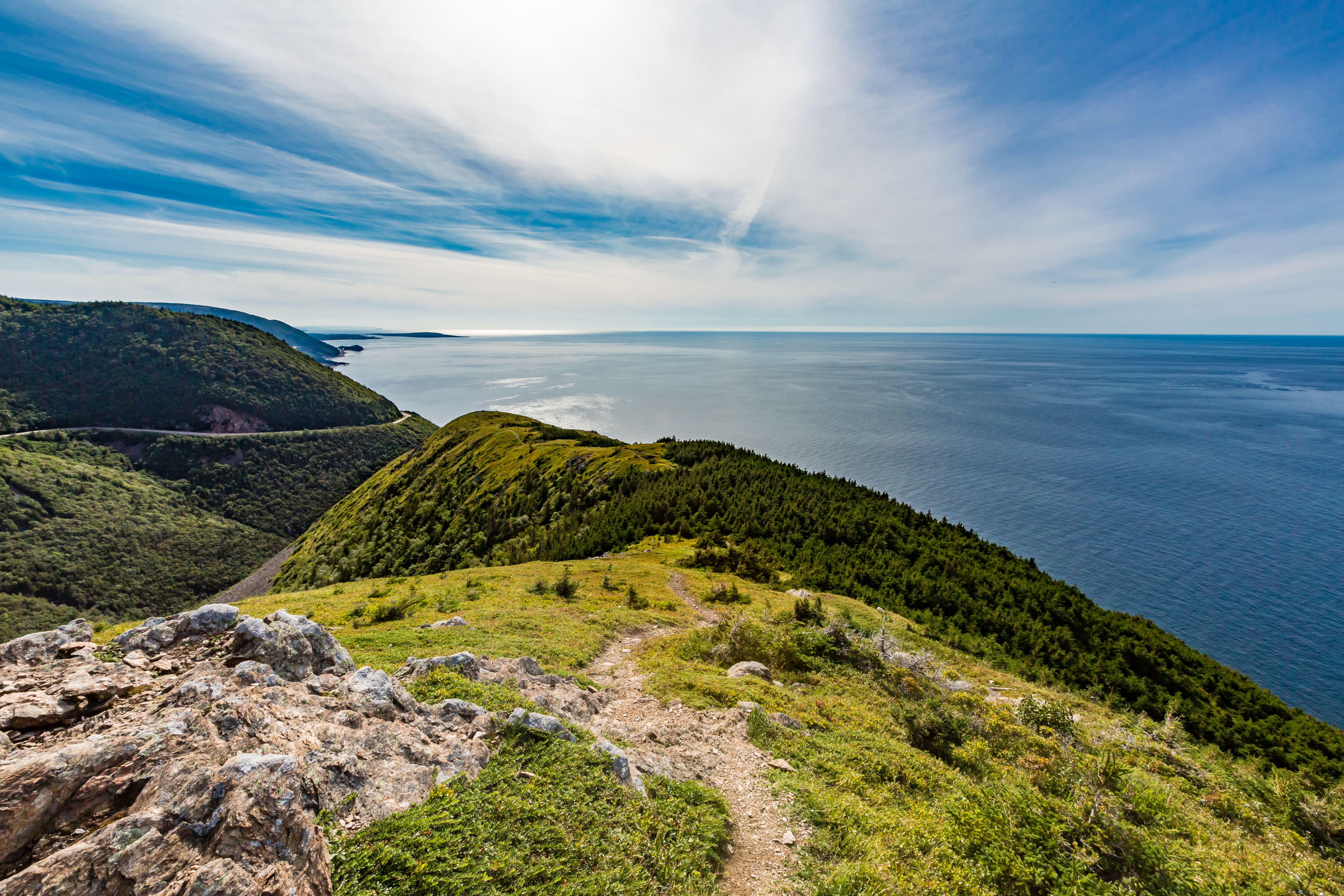 Head up way north to the hidden wonders of Cabot Trail. One hundred and eighty-five miles of trails await you at the every tip of the Canadian Atlantic. Sure it's a bit of a trek to get there but once you do, it's worth every mile you put on those car wheels. There's a reason why we listed visiting here as one of the best things to do in Canada. Looping through the back roads of Nova Scotia, you'll fall in love with every bit of the Cape Breton Island landscape.
Along the trail, charming towns, fisherman post-ups, and pubs greet you. To make the most of your trip, take a pit stop in Cheticamp. If the weather permits, this is a great place to get a wetsuit and snorkel. This coast is home to a fascinating ecosystem as well as some truly unique marine life.
5. Explore Nahanni National Park Reserve
Embrace the wilderness. You'll find Nahanni National Park Reserve near the Yukon border. Spanning some 30,000 square kilometers, it encompasses its namesake river, the South Nahanni. Twisting through more than 500 km of sheer woods and rugged mountain terrain, this river is the ultimate spot for adventure enthusiasts.
The park certainly is a sight to behold. Rising from the lush meadows and spruce trees below, steep granite peaks pierce the sky. Did we mention that over at Virginia Falls, the South Nahanni boasts drops over twice the height of Niagara Falls? A land of wild landscapes and powerful rivers, it's clear to see why the park is a UNESCO World Heritage site. Back in 2009, the federal government came to an agreement with the people of the Dehcho First Nations and increased the size of the park by sixfold.
6. Take a Walk Through History in Old Quebec City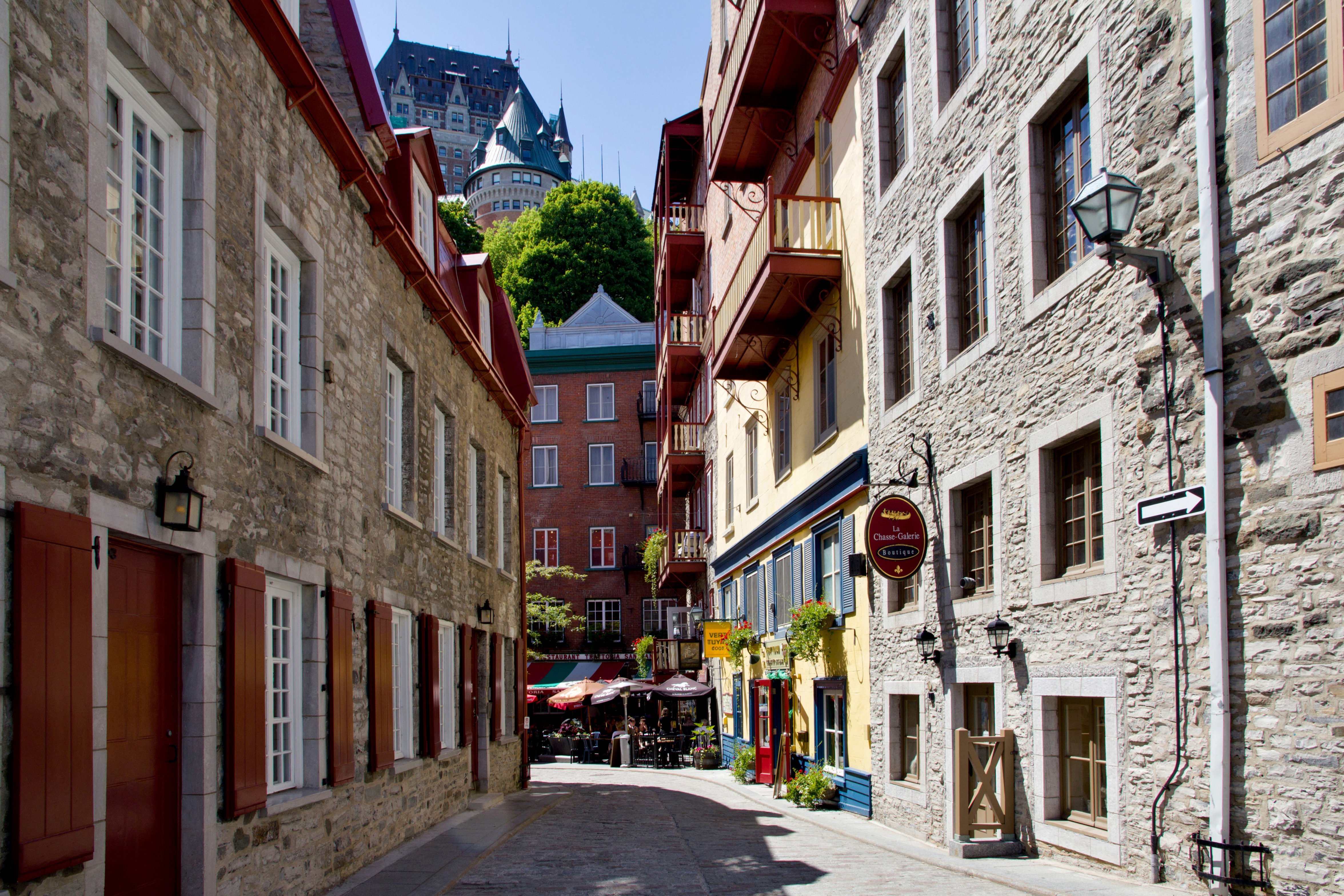 Explore the heart and soul of Canada's Quebec province. As one of North America's oldest settlements, it offers a rich historical background. Cobblestone streets wind their way past 17th and 18th century houses and ornate church structures. Glints of old European glamor peak out from old sidewalk cafes and well appointed squares.
When you visit Quebec City, Old Town should be your place of visit. Divide your time up between the Old Upper Town and the Lower. The Upper or Haute Ville is perched atop the St Lawrence River on the Cap Diamant cliffs. Down below, Basse Ville marks the spot where Samuel de Champlain first gained a foothold for the French in 1608. Everywhere you turn, this little town offer museums to poke around in, quaint shops, and cobblestone streets waiting for you.
Walk just a little further. Just outside the walls of Old Town, you will find the gates of historic Port St-Louis and Port St-Jean. But that's not all. There are a few other neighborhoods definitely worth a visit. Among them include St-Jean Baptiste, Colline Parlementaire, St Roch, and Montcalm. Each offers something unique to be explored. You won't find more fascinating places in the way of history, culinary cuisine, and architecture around. Of all the things to do in Canada, you need to add visiting Old Quebec to your list.
In the cold of January and February, the Quebec Winter Carnival is something you just can't miss. Every year, thousands of locals and travelers alike flock to experience this little piece of magic. The Winter Carnival is a fun event for people of all ages. Activities include night parades, an ice canoe race, snow sculpture viewing, sleigh rides, and Bonhomme's Ice Palace.
7. Spend a Day at Manitoulin Island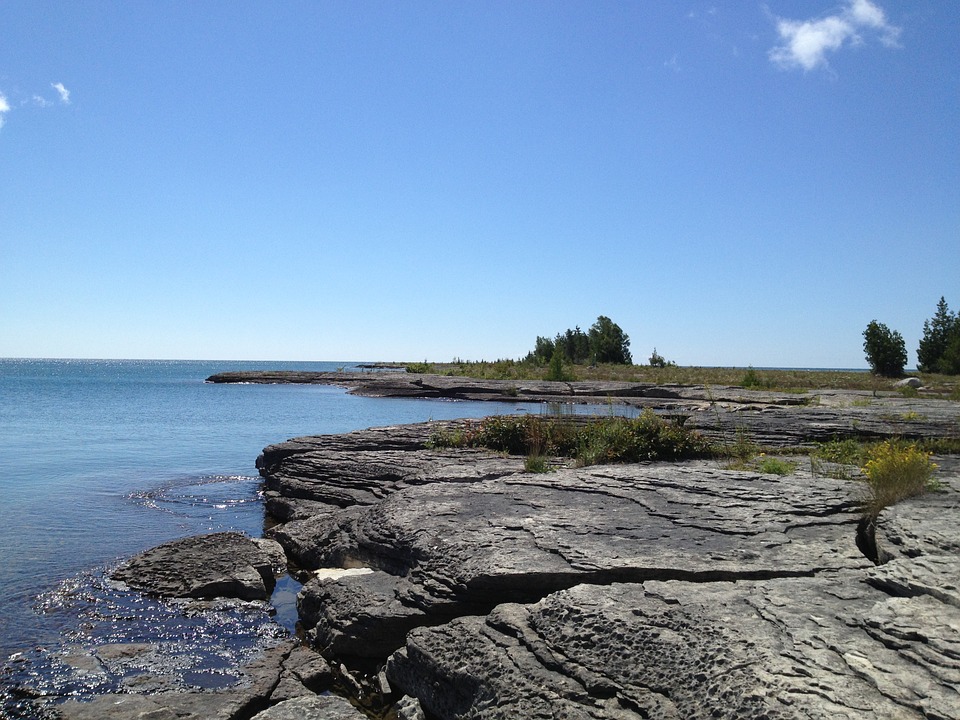 Escape the hustle and bustle of city life at Manitoulin Island. In the Ojibwe tongue, the name means 'Spirit Island.' A beautiful and remote locale, this island offers a little piece of paradise to those who seek it. Jagged white quartzite cliffs give way to stunning vistas and hidden gems. You will need a little patience to find them though. As the largest freshwater island in the world, there is much to be explored.
Some of our favorite things to do on the island is to visit the small communities. Sheguiandah, Mindemoya, and Wikwemikong are scattered kilometers apart, each bringing something unique to the island's character. Spending an afternoon exploring here or a few days (if you can) is so good for the soul.
8. Go off the Grid and Visit Saskatchewan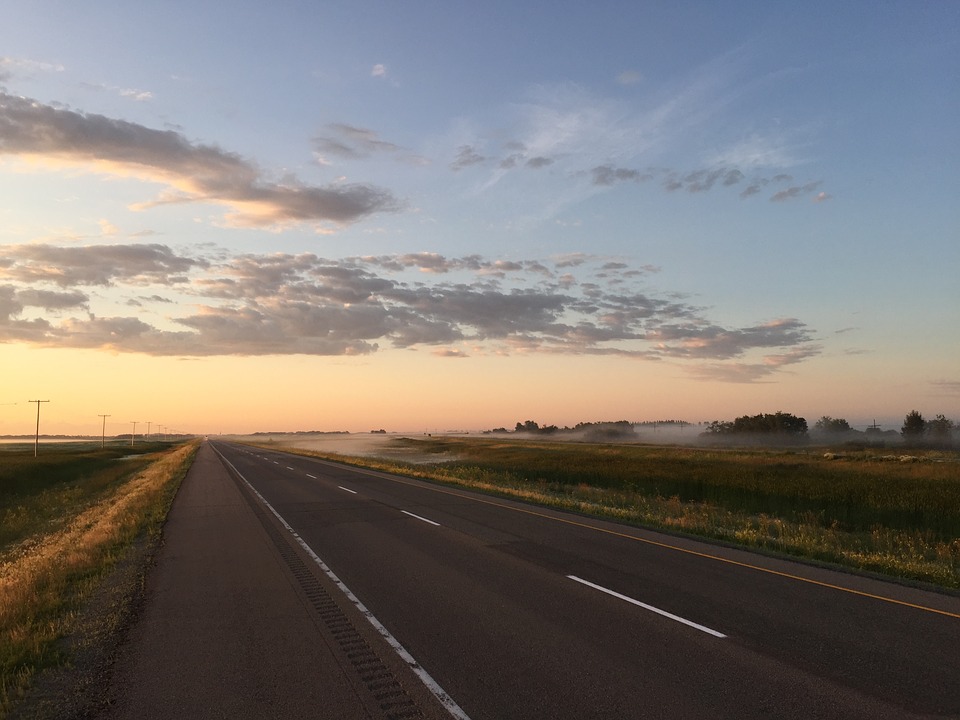 While the terrain of Saskatchewan certainly lacks the dramatic appeal of say, Cabot Trail, it is special in its own right. Rippling waves of grasslands give way to open plains and the melodic sound of crickets chirping in the wind. If you're looking for a place of solitude, you'll find all the rest you need here.
Pick any unpaved road and follow it until you find the perfect picnic spot. Throw down a blanket and post up. Deep ravines are spotted by dense tree covered hills. This is one of the places where beauty is found in the small things.
9. Fundy Isles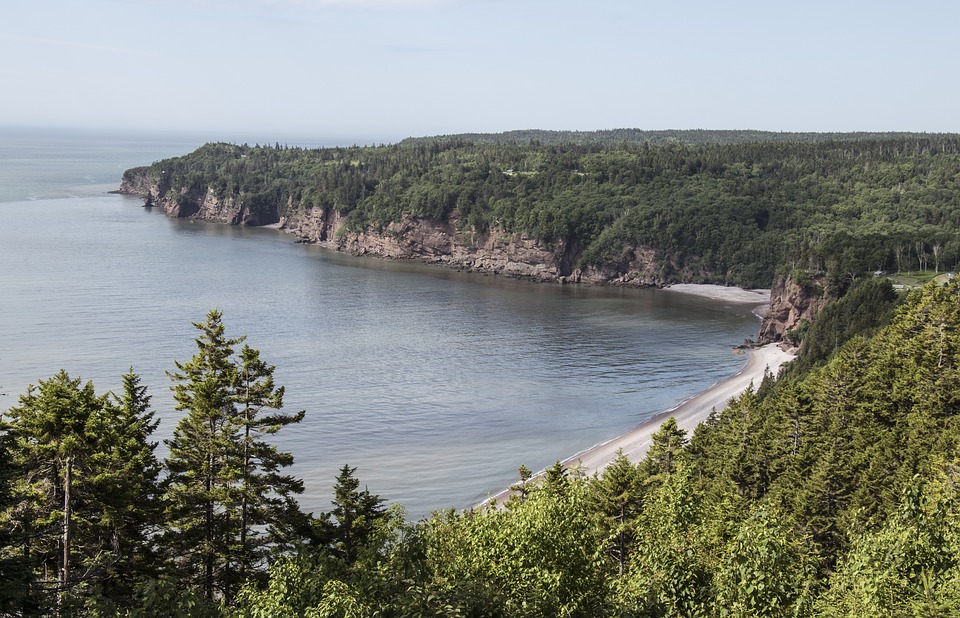 Have you heard of the Fundy Isles before? For a peaceful, nature-loving escape, spending some time here is one of the best things to do in Canada. Grand scenery gives way to fishing wharfs, tucked away coves, and an old charm that you just won't come by outside of the countryside. Walk trails without another soul in sight, hike to gain a great vantage point for whale watching, enjoy steaming dishes of fresh seafood catches.
Leave your worries behind you in a place of peace. If you want to visit, make sure to do it soon (or plan for next year). Outside of the summer season, the Fundy Isles are nearly devoid of visitors and most of the services are shut down.
Book Your Trip and Check off the Best Things to Do in Canada for Your List
We often forget about the vastness of this beautiful North American country. If your love for travel runs deep, you want to dive in the heart and soul of a place. For Canada, there are many souls. Each province, even down to regions and cities offer unique cultures, histories, and landscapes. It's all waiting to be explored.
From bustling metropolitan cities to near-isolated wilderness escapes, you will find everything you want in a vacation here. Of all the things to do in Canada on our list, which one do you want to do the most? Let us know in the comment section below.
Common Questions
Are you interested in learning more about where to visit and what to do in Canada? We've got you covered. Check out these articles for additional information:
Questions and Comments
Do you have any questions or comments for us? If so, feel free to leave us a message below. We will be sure to get back with you soon.
Related Article: Fun Things to Do In Minneapolis: Enjoy These Adventures