Greenpoint is for movie-lovers
Greenpoint is smack-dab between Queens and the lower half of Brooklyn. Adjacent to its downstairs neighbor, Williamsburg, this Brooklyn neighborhood is home to cute coffee shops, Instagram-worthy street art, chic boutiques, and trendy bars. So naturally, it attracts hipsters like moths to a flame.
Greenpoint Brooklyn draws in more than just young artists looking for their home in the city. It has also been the location for a number of television series tapings and celebrity sightings.Actress, writer, and producer Tina Fey utilized Greenpoint, Brooklyn as a regular location for her Netflix Original Series, The Unbreakable Kimmy Schmidt. Do you recall Café Grumpy from Lena Dunham's Girls? Yup, that's in Greenpoint. Actor and comedian set multiple episodes of his Netflix Original Series Master of None in Greenpoint bars, streets, and playgrounds. Another little Comedy Central series called Broad City just south of there in Williamsburg. If you have the chance to run into Abby and Illana, why wouldn't you go?
If you're not the type of person who spends their time waiting for unplanned celebrity run-ins, Greenpoint can still scratch all the theater and film itches you may have. Take a look at our favorite theater and film hubs in and around Greenpoint, Brooklyn.
Film Noir Cinema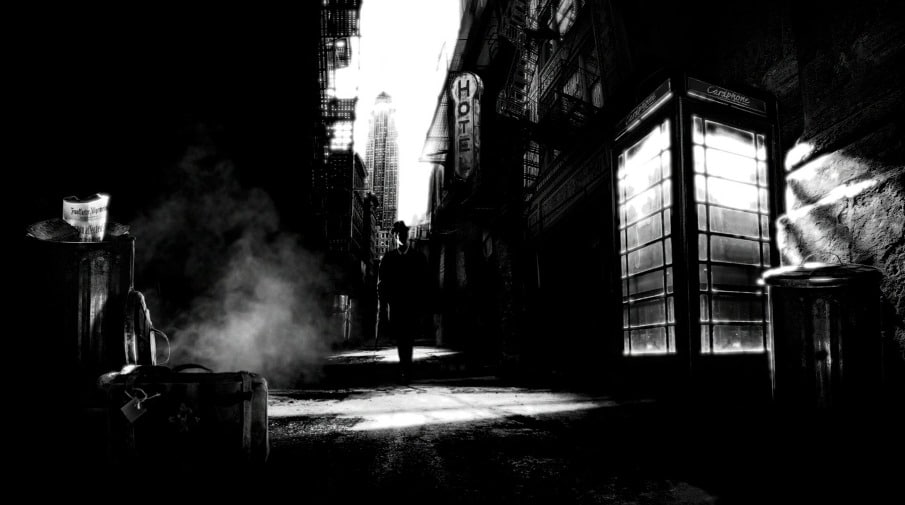 Credit: Film Noir Cinema
In an age where almost every other video rental store has ceased to exist, cinephiles will rejoice in knowing Greenpoint Brooklyn refuses to let this delicacy die. Located at 122 Meserole Avenue, Film Noir Cinema is a gorgeous 54-seat art house cinema in the heart of Greenpoint. The owner, Will Malitek, has built up a carefully curated collection of cult classics and underground films that are all available to rent. Movie buffs will feel like kids at a candy store as they peruse through rare goodies from their favorite foreign films to movies by obscure indie directors.
The intimate movie theater in the back regularly screens a mixture of weird and wonderful movies you likely would have never seen. In honor of Halloween, this month's calendar is full of spooky specials, including The Anatomy of Psycho, Crucible of Horror, and a special All Hallows Eve screening of the vampire cult classic Nosferatu with live music!
Whether you're a die hard movie-lover or are simply looking for something new to check out in Greenpoint Brooklyn, Film Noir Cinema will not disappoint. Preview a list of more upcoming screenings here.
Nitehawk Cinema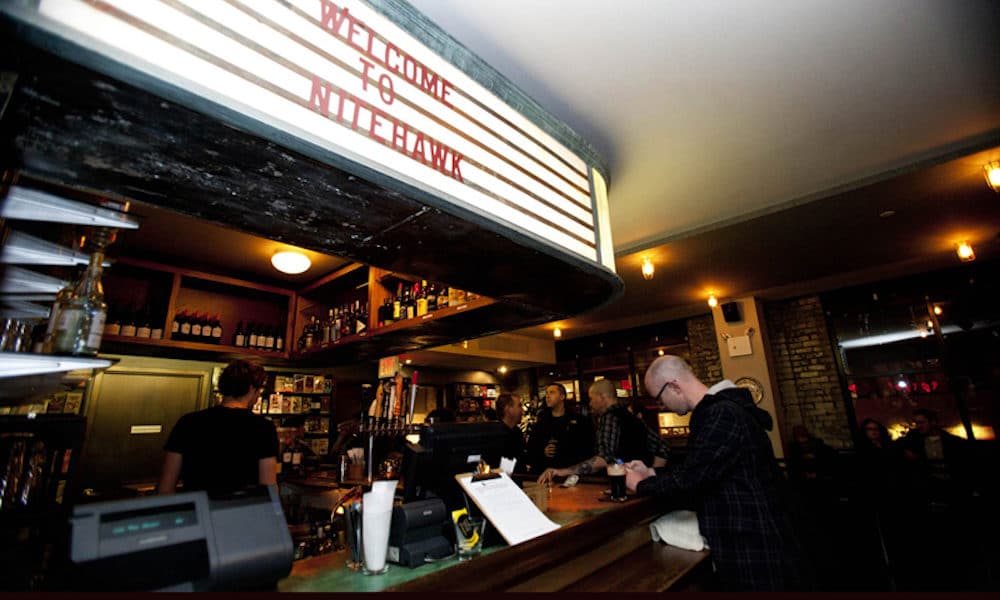 Credit: Nitehawk Cinema
This next spot combines three of our favorite things: film, food, and cocktails. Nitehawk Cinema is an independent movie house located just below Greenpoint in Williamsburg, Brooklyn. The three-screen cinema shows both digital and 35mm films and offers two full-service bars! Lo-Res, Nitehawk's street level bar, serves a variety of cocktails while the bar in the upstairs lobby is stocked with drinks and a full dining service.
The menu includes more than movie theater staples like popcorn and Coca-Cola; Nitehawk takes inspiration from individual films to curate speciality snack options for all screenings. Another plus is that a visit to Nitehawk won't break the bank. Movie tickets run at $12 (honestly, that's a steal in New York City) and craft beers go for $5-$8 a pop.
During the summer months Nitehawk presents A Summer Movie Under The Stars, a night of live musical entertainment followed by family-friendly films screened on Prospect Park's Long Meadow North. Its most recent seasoned showed fan favorites like The Wizard of Oz, West Side Story, and Space Jam. ​
Nitehawk offers a balance of more obscure, independent films that cinephiles will go crazy for and new releases for the average movie-goer. Since 2013, the theater has also hosted its own film festival, Nitehawk Shorts Festival! The festival is six days of short films, special events, and parties. It's a great opportunity to take in new art and enjoy an outing with your friends – all within a short train ride of Greenpoint Brooklyn.
The Brick Theater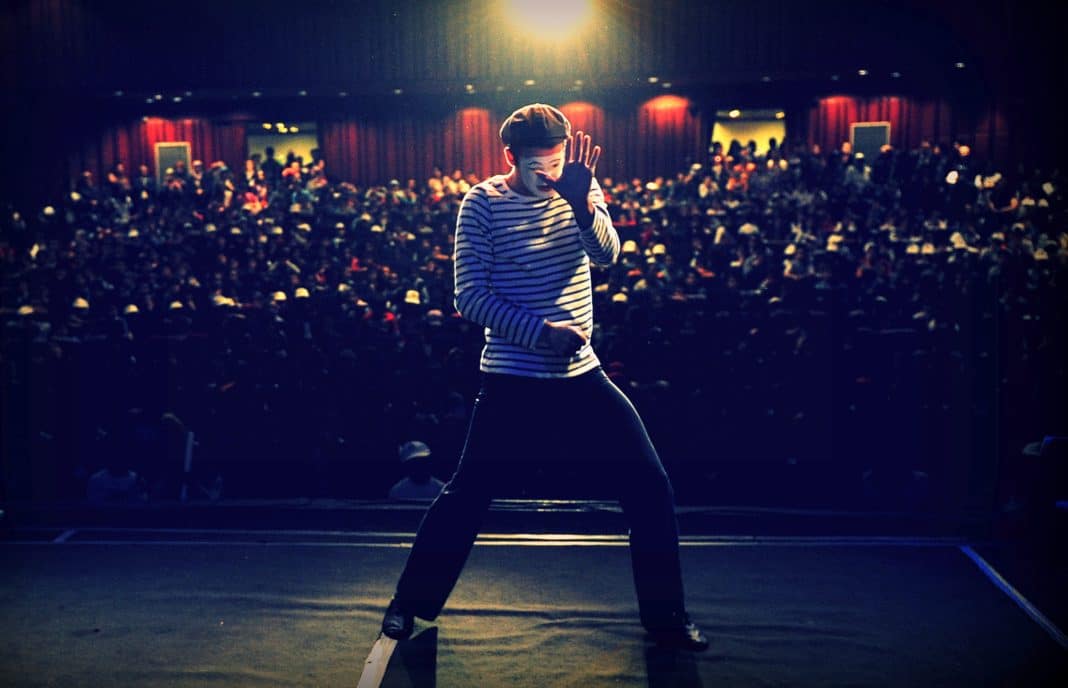 Feeling like spending a night at the theater? Well, you could spend $50-$150 on a Broadway show and risk seeing something you've already seen (really, how many times can you see Wicked) or spend a fraction of that cost for exciting, original work. ​
The Brick Theater in northern Williamsburg is a not-for-profit performing space "dedicated to nurturing the work of emerging artists." The shows produced at The Brick are among some of the most edge-cutting and experimental works of theater in Greenpoint Brooklyn, let alone New York City at large. As an added perk, if you come to one of the last shows on a Friday or Saturday night there is a very, very good chance you will be invited to an after party hosted by the cast and crew thrown at The Brick itself! This is a fun opportunity to experience art you've never seen and may never witness again.
The Brick is eager to produce new, evocative work. If you're a writer, performer, director, or just have a really great story to tell, The Brick wants to hear it.
Museum of the Moving Image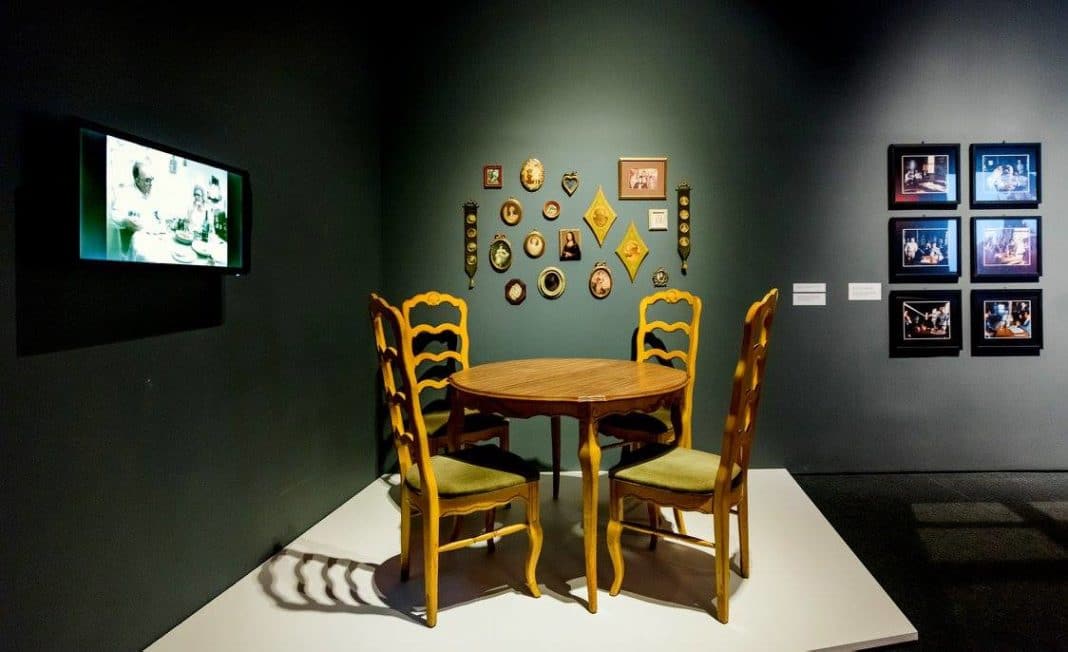 Credit: Museum of the Moving Image / Facebook
Just north of Greenpoint Brooklyn in its neighbor, Queens, is a one-of-a-kind museum going experience. The Museum of the Moving Image is the only museum in the U.S. that is solely dedicated to the "art, history, technique, and technology of the moving image in all its forms." Exhibits investigate a wide range of subjects and tells a story starting with "optical toys" of the nineteenth century to the first "talkie" in 1927 to digital works and tools seen today.
The exhibits are highly interactive and strive to engage visitors in the art of filmmaking. Leading figures in theater and film frequently visit the museum for artist talks and discussions, including a visit from Frederick Wiseman later this month. The museum also regularly hosts screenings and regularly scheduled film series, like The Coen Brother Go West series starting next month and family-friendly screenings on the weekends. Visitors of all ages can enjoy a day at this museum.
Long story short – if you're into film or cinema, this is the place for you. There is a whole exhibit on the producing, promoting, and presenting of films. There is a permanent tribute to Jim Henson, the legendary creator of Sesame Street and the Muppets. Plus there's an entire floor dedicated to arcade games. And admission is free on Fridays from 4pm-8pm. What more can you ask for?
Videology Bar and Cinema
Credit: Videology Bar & Cinema / Facebook
Greenpoint is chock-full of unique takes on the dinner and movie date night experience. Take a look at the Videology Bar & Cinema, for example: this independent micro-cinema offers a wide range of film screenings, from chick-flick, comedy classics like Mean Girls horror film favorites like Nightmare on Elm Street (the original, of course.)
The thing that sets Videology Bar & Cinema apart from the dozens of other independent theaters in Greenpoint Brooklyn is that it pairs movie-watching with a fun, film inspired activity, This month they're screening the Disney Channel classic Halloweentown – and each ticket includes a pumpkin, carving knife, and light-up tea candle to place in your jack-o-lantern once it's carved out! There's also Stranger Things Bingo, non-film watching events like Movie Trivia, and screenings accompanied by a drinking game every weekend!
If you're one of those people who get frustrated over someone making the slightest peep in the theater during a screening… Videology Bar & Cinema may not be the place for you. If you're interested in trying out a light-hearted, social movie-going event, however, this spot is definitely worth checking out! Take a look at other upcoming events on their website.
Triskelion Arts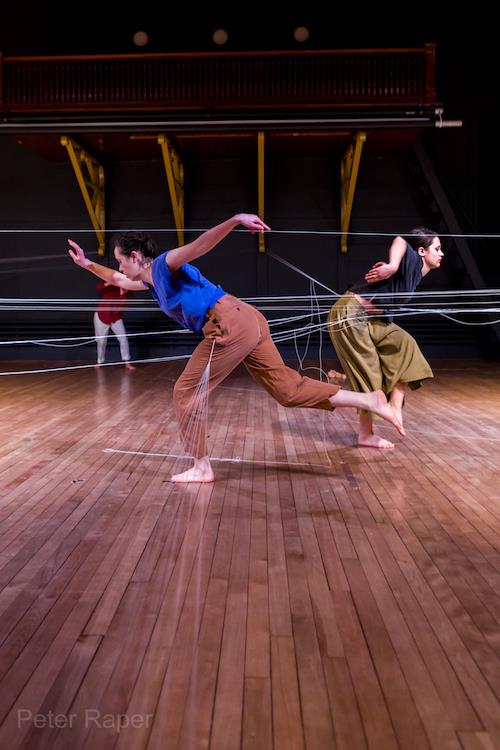 Credit: TriskelionArts / Facebook
Founded in 2000, Triskelion Arts performing arts theatre made its home in Greenpoint Brooklyn in 2015. The space holds five large rehearsal studios and regularly presents originally produced work in fully-equipped black-box performance space, the Muriel Schulman Theater. The space is a clean, modern, comfortable setting that creates an inviting ambience for theater-goers to enjoy while experiencing never-before-seen shows. If you're a performer yourself, Triskelion is worth checking out. The theater offers a number of performance opportunities, like its Experimental Works and Resident Artist programs.
Performers at Triskelion aren't afraid to take risks, so prepare yourself for a thought provoking evening. The series of independent productions put on here often touch social issues and encourage audience members to break free of societal norms. If you're looking to have an easy-going Saturday night, Triskelion may not be your spot. However if you're up for taking in new, exciting, and edgy work, this Greenpoint Brooklyn theater should be one of your top picks.
Syndicated Bar Theater Kitchen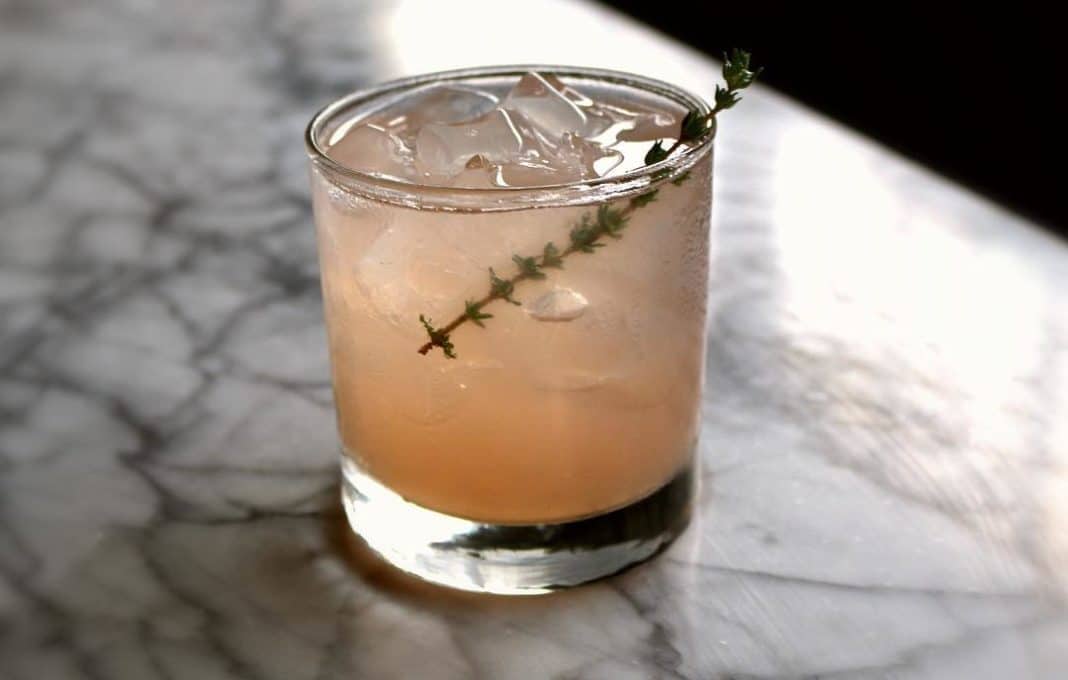 Credit: Syndicated Bar Theater Kitchen / Facebook
Syndicated Bar Theater Kitchen is yet another great dinner and movie theater set up in the Greenpoint Brooklyn area. The space features a large dining area with a menu offering both pre-movie snacks or dinner options for a full-on dining experience. The 30 seat bar is fully stocked and the two large projectors behind it are continuously screening your favorite films and television shows. Talk about watching a movie in style! The architecture of this building also truly stands out. The main room has huge ceilings and a roaring 20's kind of feel with marble floors and dim lights.
At Syndicated you can either come in just for a drink or enjoy a film in their 60-seat theater. The in-movie dinner menu is "utensil-free" and available to order from throughout the screening. Few new releases are screened at Syndicated. Regardless, you're sure to find a scheduled screening to enjoy at this Greenpoint Brooklyn film hub.
The options in Greenpoint Brooklyn are endless!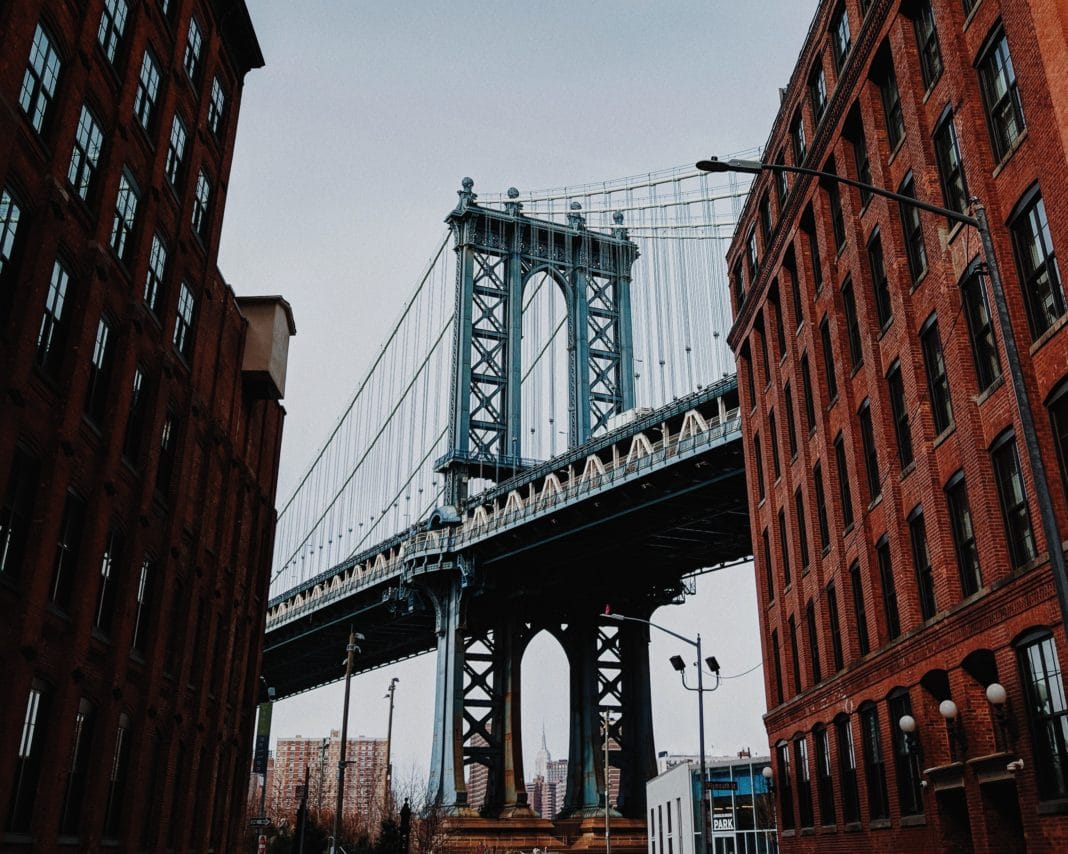 This was merely a sneak-peek at all of the film and theatre options available to you near Greenpoint Brooklyn! Film-related activities for cinephiles are endless, while original and provocative theatre performances are readily available for the artistically curious folk. There's no need to take on the congested streets of Manhattan when you're looking for a one-of-a-kind cinema and performing arts experience. Greenpoint Brooklyn has all you need for an intimate, memorable, and fun night out!
Are you a New Yorker with a favorite film or theater spot that we didn't cover? Let us know!
​Related Article: ​​Exploring Beacon, NY: Artistic Spotlight of the Hudson Valley​​​