Discover the best tourist attractions with our list of 26 unique and fun things to do in Boise!
Known as "the biggest small town in the world" Boise, Idaho is a vibrant and thriving city. It has a population of just over 200,000 and is both the capital of Idaho and the largest city in the state. That said, there is no shortage of interesting venues and exciting adventures to undertake in B-town. Whether you enjoy the arts, theatre, history, drinking, or fine dining, Boise has got more to offer than your average city. Also known as the "City of Trees", nature lovers will find just as much to get into as visiting urbanites. Here is our list of the most unique and fun things to do in Boise!
1. Go for a Walk at Kathryn Albertson Park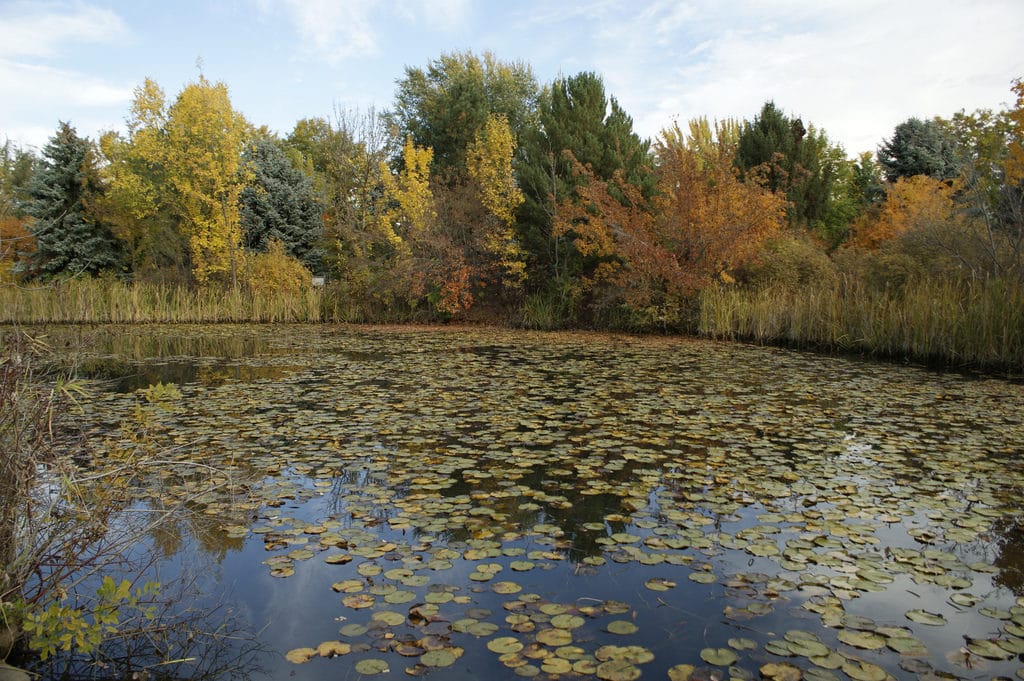 Credit: Flickr
Going for a morning walk at the 41-acre Kathryn Albertson Park is an excellent way to start your day in Boise. The park is named after Kathryn Albertson who was a major contributor to the city of Boise during her lifetime. There are several gazebos and benches conveniently placed throughout the area, making the park ideal for wildlife and bird-watching. Owls, herons, beavers, turtles, and many more creatures are known to frequent the park. In fact, during the spring, dogs are temporarily banned from the park in order to protect the large number birds nesting for the year. This park is great work talking a walk, having a picnic, or just relaxing and enjoying the nature.
2. Start the Day at Goldy's Breakfast Bistro
For the better part of two decades Goldy's Breakfast Bistro has provided Boise with high-quality home-cooked breakfast food from fresh local ingredients only. The breakfast bistro is known for everything from their amazing fruit cups and plates to the best pancakes in town and one-of-a-kind spinach frittata to die for. If there is any restaurant you must experience during the AM in Boise, its Goldy's without a doubt. You can also pick up a Mimosa or cup of Goldy's signature back country blend coffee. Goldy's is open every morning and afternoon, they have comfortable indoor and outdoor seating as well as highchairs.
3. Experience Downtown Boise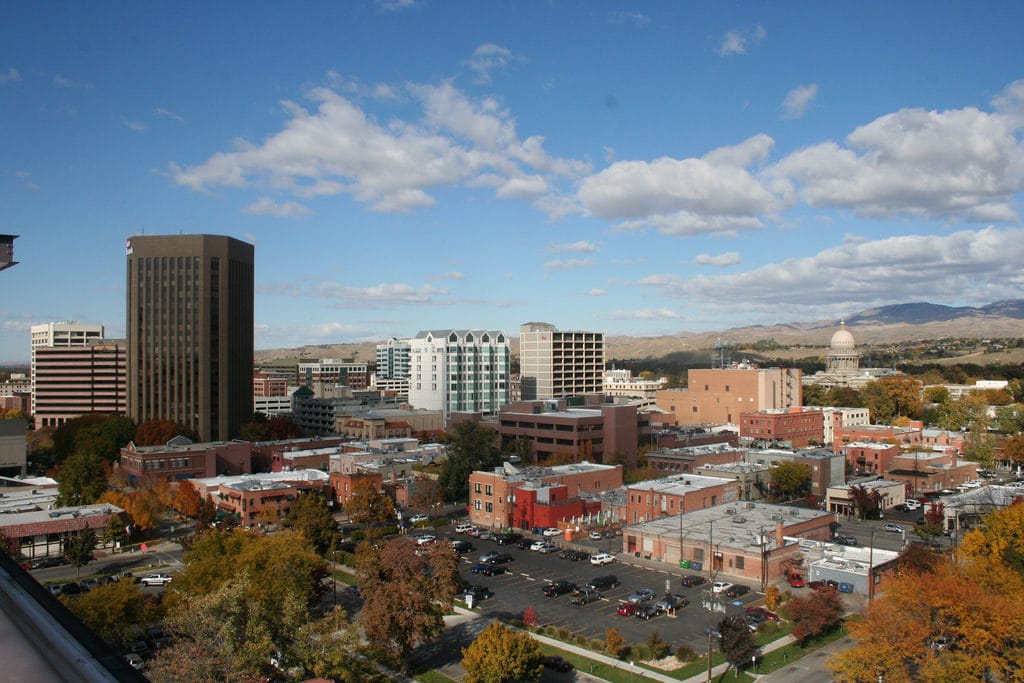 Credit: Flickr
Downtown Boise is the center of the City's business district. Many of the best attractions in Boise are located in the general downtown area. Everything from the Stadium and the Zoo to the City's finest shopping, fine dining, and watering holes is found downtown. Downtown Boise makes a great place to simply stroll around with your significant other and soak up the vibrant energy of the City. Also, there are several events that take place in the area each year such as the festivals and concerts. The possibilities of an enchanting evening in downtown Boise are nearly limitless.
4. Visit the Idaho Botanical Garden
One of the most visually pleasant sights in Boise is the Idaho Botanical Garden. The Garden consists of over 30 acres of separate gardens containing everything from flowers to local herbs, vegetables, and other native plants. Workshops and other nifty events are hosted at the Garden several times per year. There are also guided tours as well as the option of self-guided tours. The Garden is open all year-round and is perpetually in bloom, so there is no wrong time of the year to visit. And for those who love gardening books as much as actual gardening, there is also an impressive library on site.
5. Go Snowboarding at the Bogus Basin Mountain Recreation Area
Credit: ​Mountain Home Air force Base
If you happen to be the extreme sports type, you will want to spend a day on the slopes of Bogus Basin Mountain Recreation Area. From snowboarding and skiing to hiking and biking, there is plenty to keep you busy for an entire day. There are instructors available for lessons as well, so you don't have to miss out on the excitement at Bogus Basin even if you don't know the first thing about skiing or snowboarding. Treasure Valley has multiple ski runs, but even if there's no powder on the slopes, the hiking and biking aspects of Bogus Basin are equally as appealing.
6. Have a Drink at a Boise Bar and or Brewery
Being a city of 200,000 residents, and a tourist destination to thousands more, its no surprise that B-Town has quite the selection of bars and breweries. From countless craft beers to killer custom cocktails, if drinking is your thing, you'll enjoy the Boise nightlife without a doubt. For a fun night on the town (the family version), consider hitting up the laid back Spacebar for a few cocktails or perhaps taking a taste testing tour at a popular brewery such as legendary Boise Brewing or fan favorite Sockeye Brewing.
7. Check Out the Old Idaho Penitentiary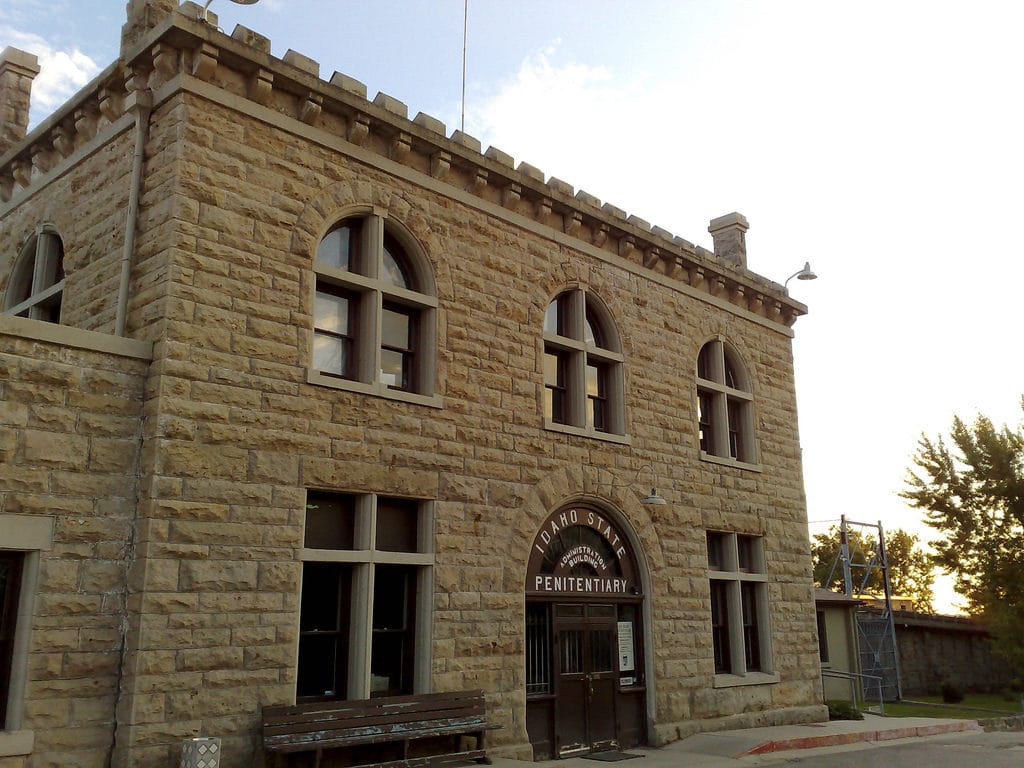 Credit: Flickr
The Old Idaho Penitentiary is a unique and interesting sightseeing tour if ever there was one. Lasting from one to two hours, the tour takes you through cell blocks, hallways, solitary confinement, and the execution area of the old prison. You will learn about the prisons most notorious inmates as well as the hard life of punishment they endured behind bars. Initially opened in the 1800s, the old pen was home to tens of thousands of inmates throughout more than a century. If history is your thing, the Old Idaho Penitentiary is a one-of-a-kind sight you will wish to see.
8. Check Out The Black Cliffs
For nature lovers into the extreme, the Black Cliffs is a preferred outdoor expedition destination in the Boise area. The Black Cliffs are columns of stretching lava rock above the nearby Boise River, and Treasure Valley. The cliffs' natural formations lend to ideal rock climbing conditions, making them a favorite climbing spot for locals and travelers alike. The Black Cliffs are so accessible that climbers have created hundreds of well-worn routes into the rocks. If you're looking for a one-of-a-kind time in the great outdoors, the Black Cliffs need to be on your personal list of fun things to do in Boise.
9. Explore the History of the Mysterious Basque People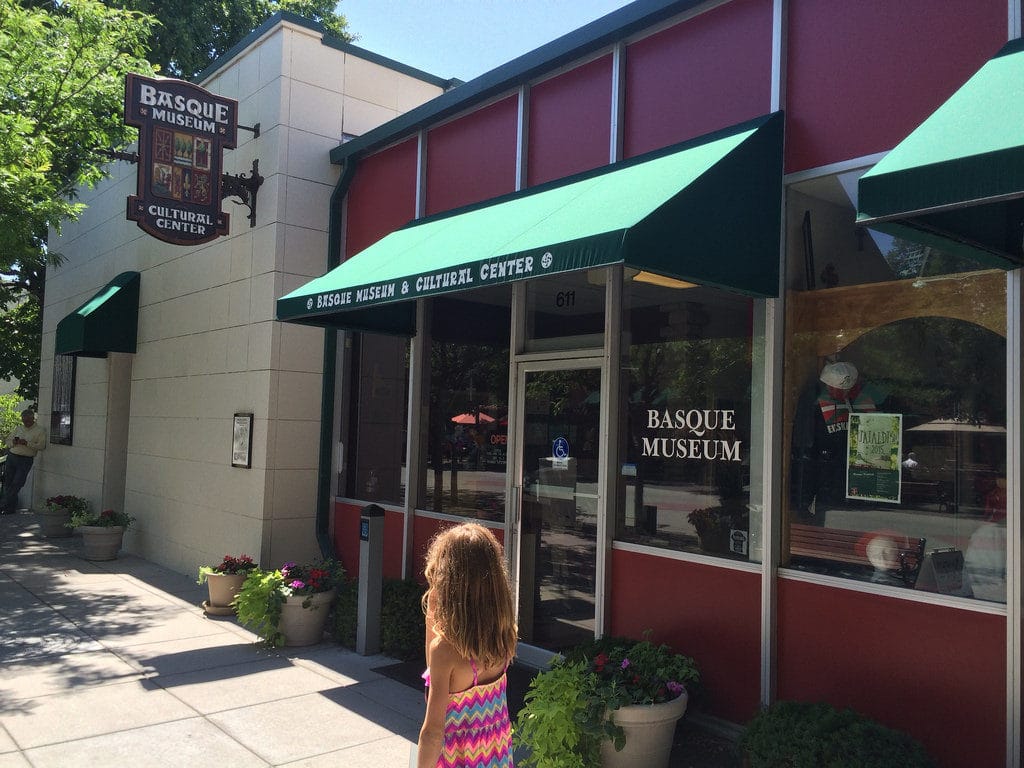 Credit: Flickr
Exploring the history of the mysterious Basque people is great fun for hardcore History lovers. The Basque Museum & Cultural Center, located in Boise, has a mission of preserving and promoting the Basque culture and history. In addition to visiting the Museum & Cultural Center, there is an entire block known as the "Basque Block" located in downtown Boise as well. In Boise's Basque Block you can experience the language, food, and dance of the Basque people. There is even an authentic Basque marketplace. If you're lucky, you might just be in town for the Jaialdi festival which only happens once every five years.
10. Grab a Pastry and Cup of Joe at Big City Coffee
If you get the chance for having brunch while exploring the city of trees, be sure to grab a pastry and a cup of Joe at Big City Coffee. There is no other restaurant quite like it in all of Boise, and it is open seven days a week. Classic American breakfast, lunch, and other munchies, as well as coffee and espresso, are served all day long. So, whether you're into biscuits and gravy, waffles, apple pie, or just a strong black cup of coffee, Big City Coffee will hook you up with something your taste buds will be ecstatic over. Sit inside or outside and enjoy the free WiFi, or just walk-up and order your coffee and breakfast to go.
11. Explore the Ridge to Rivers Trail System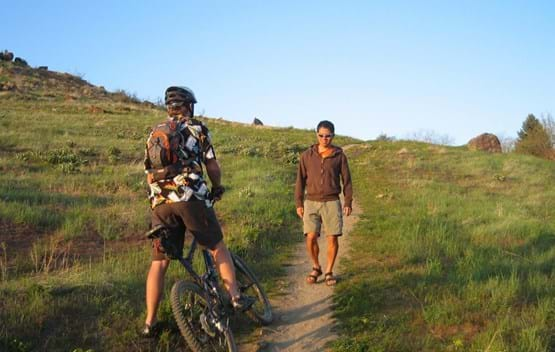 Credit: Ridge to Rivers
Exploring the Ridge to Rivers Trail System is one of the best fun things to do in Boise for outdoor enthusiasts. The Ridge to Rivers Trail System is a massive area consisting of over 180 miles of trails. It sprawls from one end of the city to the other end and into several surrounding areas as well. The enormous Ridge to Rivers Trail System (more than 180 miles) runs from one end of the city of trees to the other—and on into outlying areas. Photographers, specifically those who enjoy taking epic landscaping photos will not want to miss out on these photo-opportunities.
12. Attend The Shakespeare Festival
The Idaho Shakespeare Festival is a unique attraction that's held in Boise each summer. Lasting from May-September, the festival puts on top-notch performances of Shakespeare, musicals and mysteries. This is a hotspot for mingling with the Boise area acting community as well (just in case you aim to break into show business in Boise!). Picnicking in the grass while attending the Shakespeare Festival is a favorite pastime of show-goers. If you're into the fine arts, you will not want to miss this wonderful festival.
13. See a Show at One of the City's Theaters
Credit: Wikimedia Commons
For those who enjoy catching a play, or movie for the matter, from time to time, B-Town is full of theaters. From the iconic Boise Contemporary Theater to classic movie-style theaters such as the Edwards Cinema complex and the nostalgic Egyptian Theater. For a real a treat, make the trek to the Starlight Mountain Theater during the summer for a night of theater under the stars.
14. Visit The World-Famous Boise State Stadium
As promised, our list of fun things to do in Boise includes something for everyone. For hardcore sports fans B-Town offers the unique experience of attending a sporting event at the home stadium of the Boise State Broncos. The famous Albertsons Stadium, formerly known as the Bronco Stadium, was the first in the world to install a non-green turf (back in 1985). Nicknamed the "Smurf Turf", or just "The Blue", Albertsons Stadium seats over 36,000. So, if cheering crowds and stadium seats for sporting events gets your blood pumping, considering adding a trip to Albertsons Stadium to your list of potentially fun things to do in Boise.
15. Take a Tour of the Idaho State Capitol Building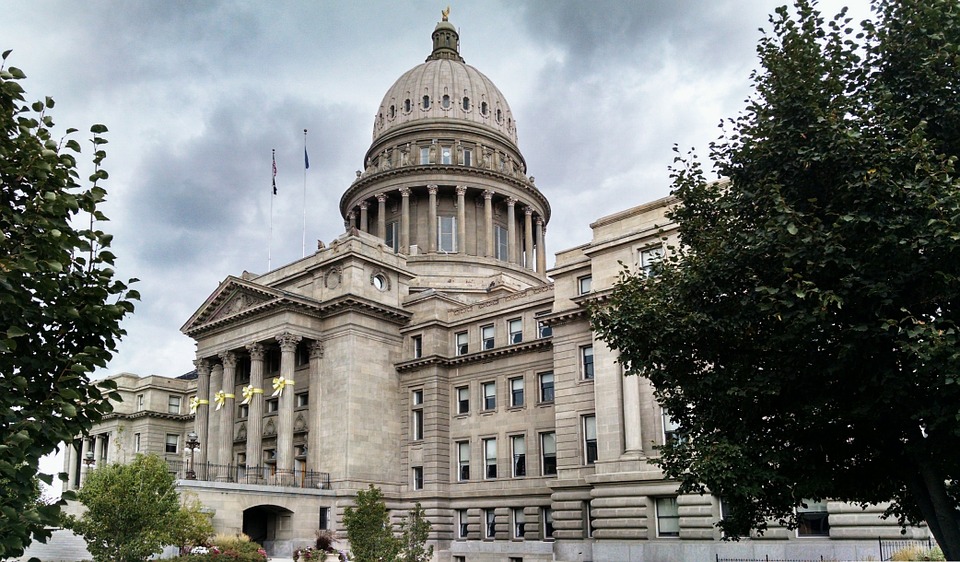 The Idaho State Capital is one of the most impressive pieces of historical architecture that Boise has to offer. You can visit the historical structure and its grounds via a tour with a guide, or on your own with the help of a tour booklet. There are monuments and statues both inside and outside of the building. One of the most unique features on the grounds of the Idaho State Capitol building is the old Oregon Trail marker made by Ezra Meeker.
16. World Center for Birds of Prey
Another of the most interesting and fun things to do in Boise is visiting the World Center for Birds of Prey. The Peregrine Fund World Center for Birds of Prey is home to several of the most endangered species of birds in the entire world. There are learning stations with interactive media highlighting many birds of prey including eagles, hawks, falcons, and the California Condor. The center also informs visitors about the behind the scenes work that is carried out around the world. For those interested in protecting endangered birds, this stop must be on your list of fun things to do in Boise.
17. Have a Picnic at the City's Oldest Park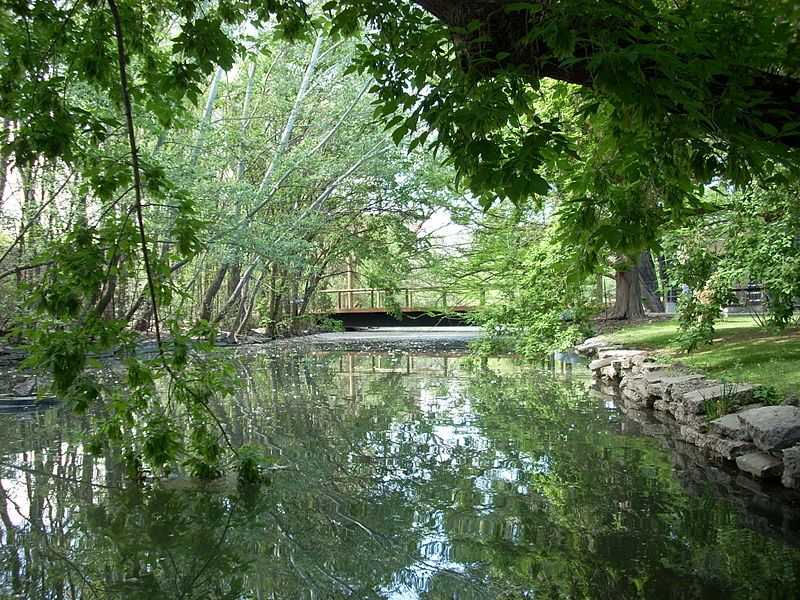 Credit: Wikimedia Commons
The oldest park in the city of Trees is Julia Davis Park. The park began as a 43-acre dedication to his wife Julia by Thomas Davis back in 1907. Today, the park is nearly 90 acres and houses the local Zoo and several prominent museums as well. Significant features of the park include half a dozen tennis courts, a duck pond, pavilions, playgrounds, a rose garden and more. Part of the park also intersects with a section of the Boise River Greenbelt.
18. Launch a Raft at Barber Park and Float the River
Launching a raft at the Barber Park is one of the greatest items on the fun things to do in Boise list, period. But it isn't the park itself that's so impressive, its the river itself. Rafting, or tubing, down the river is such an enjoyable past time that over 100,000 people raft down it each year. In fact, launching a raft into the river via Barber Park will end you up floating down the Snake River, one of the most popular rivers for floating in the world. There are shuttle services which will collect you at the end of your journey and drive you back to the launch for as little as $3. You can also rent a float as well. If you are a water lover, tubing should be on the top of your fun things to do in Boise list.
19. Take a Gander at the City's Museums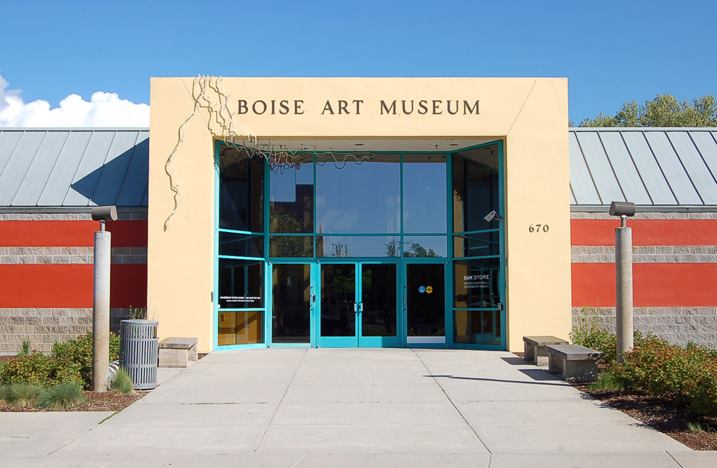 Credit: Boise Art Museum / Facebook
Boise is a city with a love for art, history, and many fine things. Therefore, it is a city chock-full of museums. Among the most frequently visited of B-Towns museums are the Boise Art Museum, the Idaho Historical Museum, and the Idaho Museum of Mining and Geology. These museums cover a vast amount of versatile focuses including more than just fine art. Realism, prehistoric artifacts, Native American history, and of course a whole lot of cool gems and minerals are additional museum attractions.
20. Enjoy Fine Spirits at a Boise Winery
B-Town is known for bars and breweries, among other fun things to do in Boise. However, the land surrounding it is peppered with fine wineries as well. Under an hour away from the city of trees, you will find grapes for days. Among those vineyards are some of the most popular wineries in Idaho. Cinder is one such Boise area winery, with a tasting room done-up in the fashion of a downtown Boise watering hole. Whether you're after a Riesling, a rose, or a Viognier, there are none better than the Cinder winery in the entire region. A close runner-up in popularity to Cinder is the ever-popular Sawtooth winery.
21. Boise River Greenbelt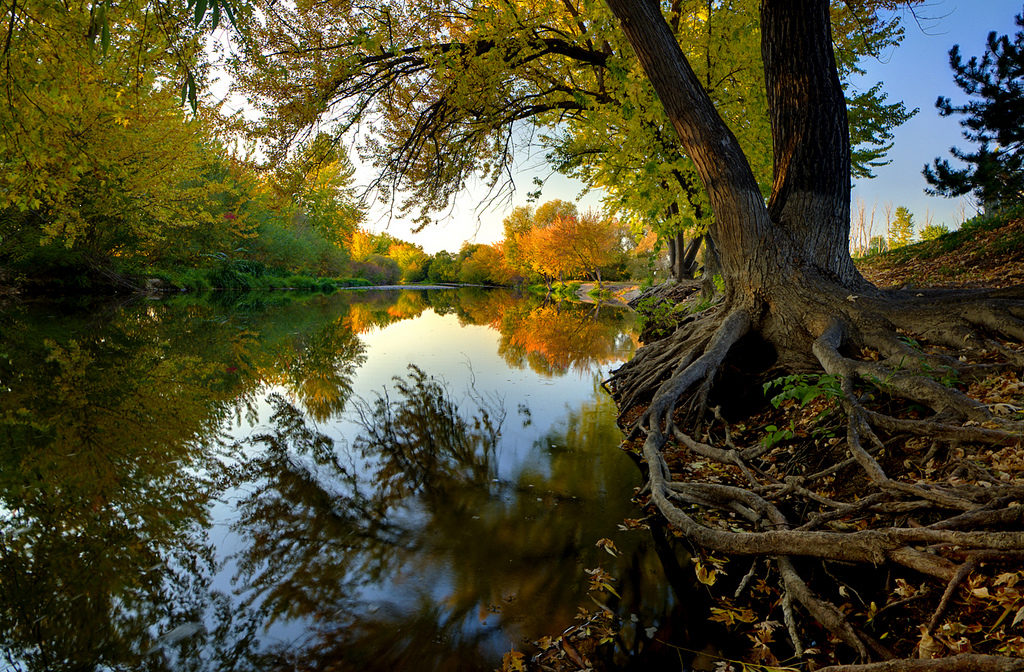 Credit: Flickr
The Boise River Greenbelt is a 25 mile trail that stretches through the Boise River for joggers, runners, bikers, hikers, and walkers. The trail passes through downtown Boise including Julia Davis Park and Kathryn Albertson Park. Restrooms, bike racks, and benches are spread out quite evenly along the trail. The trail is well illuminated, so it is even a safe option for walking or jogging at night. For those who like to unwind at the end of the day, there is no better place for an evening run. If you have some time to kill, considering downloading and attempting the City's scavenger hunt map and instructions for the Boise River Greenbelt.
22. Hike to Table Rock
Hiking to Table Rock is one of the greatest fun things to do in Boise outdoors. Alternative to the larger and more crowded nature areas in Boise, the Table Rock nature area is much more relaxed. Table Rock is a loop-shaped trail, with a viewable Boise from the top, just under four miles long. You'll want to bring along your camera or smartphone for a few pictures of the breathtaking scenery. The best times of day to make the trek are early in the morning or late in the evening to catch the sunset or sunrise. Plan on spending at least an hour for the hike. Furthermore, you can even map out your hike ahead of time using this interactive official trail map.
23. Go Whitewater Rafting with a Guide from Cascade Raft & Kayak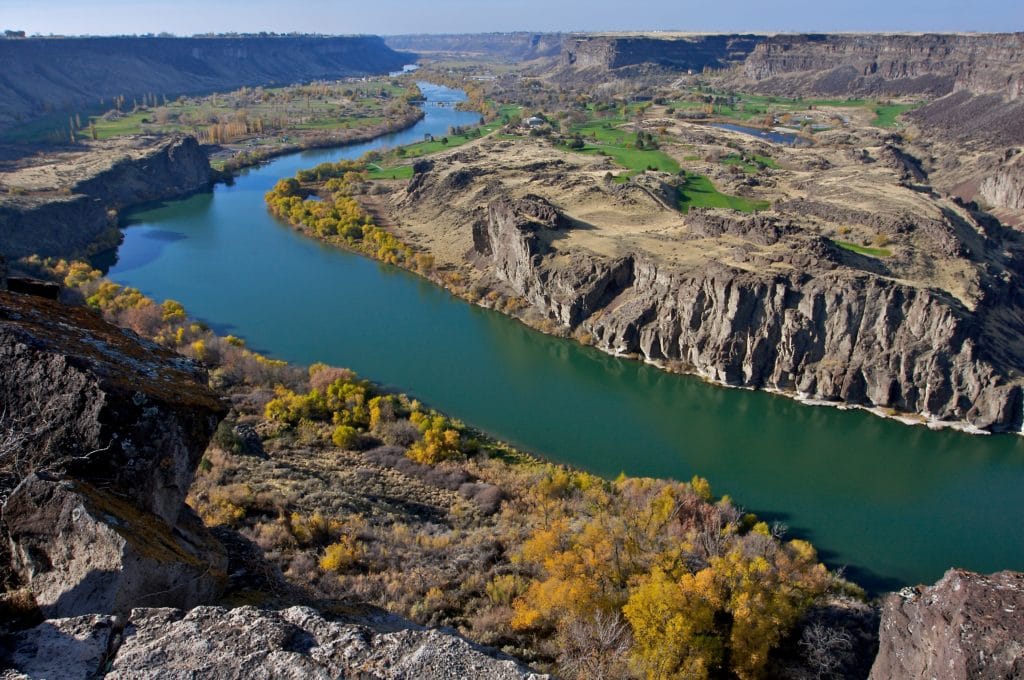 Credit: Wikimedia Commons
Among all the fun things to do in Boise, whitewater rafting is unarguably one of the most exhilarating thrill rides you'll find. Cascade Raft & Kayak, which is located just north of the City, have the professional know-how to get you and your family geared up and on your way to whitewater rafting. In no time at all, you'll be rushing through rapids in your raft and having the time of your life. A guide from Cascade Raft & Kayak will even accompany you are your family on your whitewater rafting expedition to ensure that no harm befalls you.
24. Start Your Evening with a Meal at Chandlers Steakhouse
Many a perfect night in Boise has began at Chandlers Steakhouse. Touted as the finest dining in the State by locals and tourists alike, Chandlers Steakhouse has an unquestionably succulent steak. Aside from possibly the best steak in Idaho, Chandlers is also well known for its fresh seafood as well as its wine list and cocktails. Beyond amazing food, live bands are another familiar element of the steakhouses classy environment. Whether you make it a family thing or a memorable romantic dinner for two, Chandlers is the goto place in Boise for making unforgettable memories over excellent food.
25. Spend an Afternoon at Zoo Boise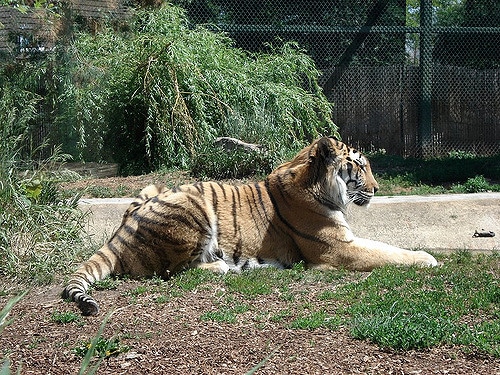 Credit: Flickr
The animal lover inside of you will enjoy seeing the vast range of animals available for viewing at Zoo Boise. As with any zoo worth its salt, it consists of animals from all over the globe as well as native species to the local area. Pandas, leopards, and giraffes are among the international animals at Zoo Boise. Their is a cafe at the Zoo as well, so you can relax in between all the walking and have a drink or a bite to eat. Also, you can stop by the gift shop and pick up a souvenir before you go as well.
No matter how you enjoy spending your time the most, there are fun things to do in Boise for everyone.
From tubing down the Snake River to exploring vibrant city parks, Boise is full of fun things to do. Nature lovers, foodies, and history buffs will enjoy discovering all that B-town has to offer!
Have you recently visited Boise or the surrounding area? What are a few of the most fun things to do in Boise that you would suggest to our readers? Leave us a comment below!
Related article: 10 of the Best Restaurants in Columbus, Ohio