Discover all of the adventurous things to do in Scottsdale, AZ!
Though it's best known for the Grand Canyon, dry heat, and desert landscapes, cities like Scottsdale show off the diverse outdoor activities Arizona has to offer. In Arizona you get a little bit of everything. There are deserts, rushing rivers, precipitous canyons, snow-capped volcanoes, mountain ranges, and broad valleys all waiting to be explored. In Scottsdale, visitors get the best of both worlds: the desert city just west of Phoenix is jam-packed with outdoor adventurous; however, it's also home to spa resorts and extravagant wineries for travelers looking for a more lush experience. 
1. Explore The McDowell Sonoran Conservancy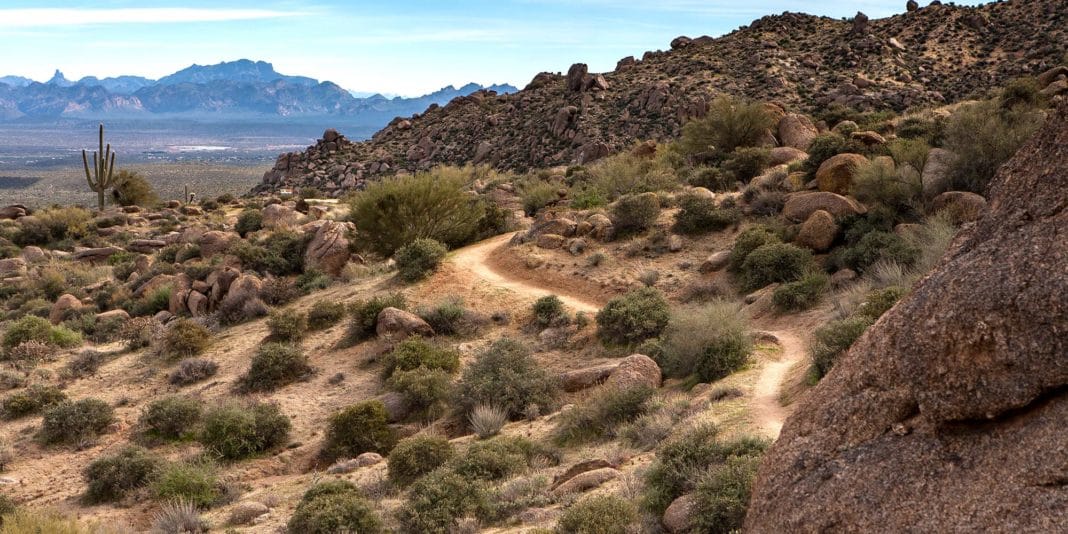 Credit: The Mcdowell Sonoran Conservancy
Sightseeing in Scottsdale, AZ is bound to include a hike or two. Nestled in Sonoran's Valley is the McDowell Sonoran Conservancy. Adventurers of all kinds can find something to enjoy here. Though the Gateway Trailhead, which runs for approximately four miles, is one of the conservancy's most popular routes, there are multiple trails throughout the reserve that vary in distances from .5 miles to 11 miles. The trail systems are also beginner-friendly and extremely well marked and feature photos about the desert terrain and information on the animals that inhabit it. 
Additionally the conservancy offers routes for hiking, horseback riding, mountain biking, rock-climbing and trail running. Be aware, the dry heat can be deceiving and easily dehydrate visitors, even if you've only come to walk the grounds. Two water bottles per person is recommended, but it never hurts to carry more!
2. Take A Spin Off-Road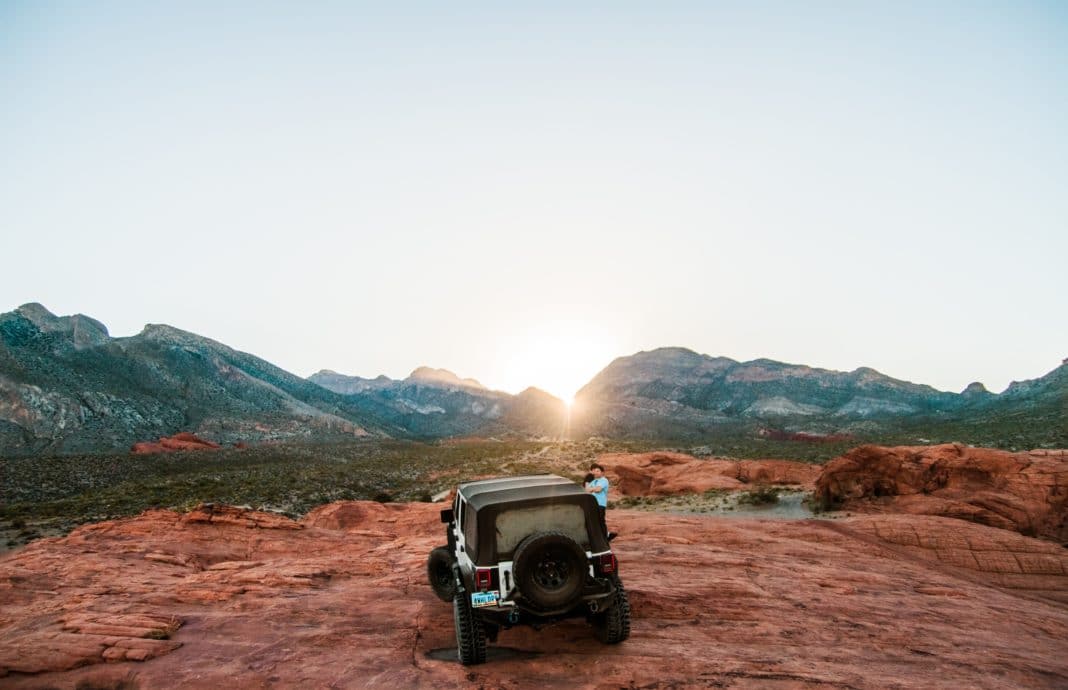 Top Scottsdale, AZ entertainment includes a trip off the beaten path. Companies like Desert Wolf Tours allow tourists to experience the landscape in a new way. A guide takes four guests on a ride off-road through the desert. It doesn't take long after the start before you're bulldozing over rocks and plowing through dry creeks and basins. While the guide always starts in the driver's seat, every passenger gets the opportunity to drive during the tour. For those East Coasters out there, prepare yourself for a much different driving experience as you cascade across the desert roads. 
An additional perk is that the guides are not only knowledgeable of the vehicles but of the landscapes they drive through. It's common for guides to pull the group over and give mini tours and information sessions on landmarks and foliage you may past. If you're lucky, your guide will know which cacti is edible… They may even let you eat one. 
This is also a great option for travelers who are still looking for adventurous things to do in Scottsdale but may not be interested in hiking or backpacking. Even if you do hike or backpack, this is a great way to experience the desert in a completely different way and yet another option of one of the many memorable outdoor things to do in Scottsdale, AZ.
3. Climb Up Tom's Thumb Trailhead
Credit: The Mcdowell Sonoran Conservancy
Top Scottsdale sites to see include a visit to Tom's Thumb Trailhead. Another great spot for hiking and exploring, the trail is a little more challenging than those found at the McDowell Sonoran Conservancy. It's best to get an early start at Tom's Thumb to avoid the heat and make it to the top before the sun is blazing down on you. Plus, because it's such a popular destination for tourists to visit, the earlier you arrive the better your chances are of having the trail to yourself. 
Another motivation to leave early is that this hike is roughly 12 miles long and is best to do at your own pace. Don't rush to the top – half of the fun is taking in the views of the desert range along the way. The facility overall is very well kept with bathrooms, information centers, and water fountains available before you get started. 
If you tend to prefer a late start to your day, head to Tom's Thumb in the evening and watch the sun go down over the valley. We guarantee it is a sight worth seeing.
4. Explore The Canyon From Below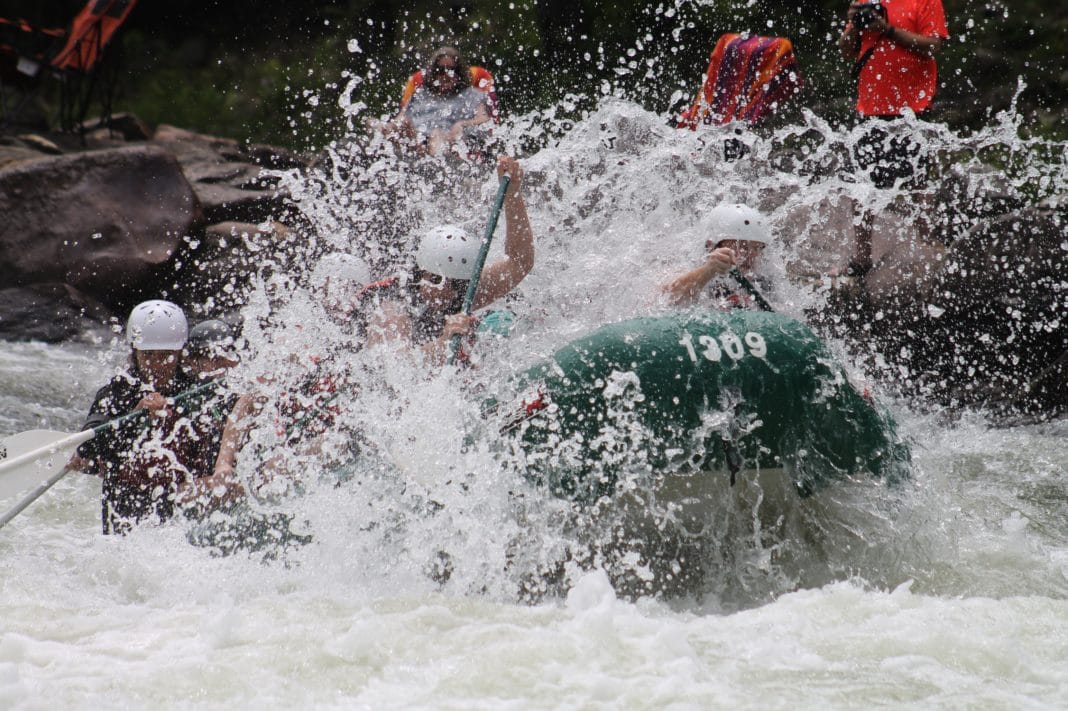 Who knew top Arizona fun included hopping in a raft and letting rapids pull you through a canyon? Companies like Advantage Grand Canyon and Salt River Rafting allow you to do just that. Though this can be a pricey outing, it's often worth it. Groups are taken over 10 miles of rapids through the 2,000 foot deep canyon and provided a river-side lunch. There are also weekend-long options in which groups accompany a guide as they raft and camp through the canyon for three days. 
This is easily one of the most exhilarating Arizona adventures travelers can go on. It's definitely one of the things to do in Scottsdale, AZ in our book. In fact, pretty much everyone who has taken a rafting trip has something great to say about it.  
5. Hike (Then Golf) Along The Pinnacle Peak
If you're looking for things to do in Scottsdale, AZ in December, a trip to Pinnacle Peak is worth your time. The hike will take you hours because you'll be stopping so many times along the way to take photos of the valley below. The trail is full of ups and downs which makes for an interesting hike and makes it so there is a new sight to see around every bend. The pathway is also lined with signs about the foliage and illustrations with stories to go with it, making Pinnacle Peak an ideal Scottsdale activity for families. 
Below the mountain hikers will get a great view of the golf course and lavish Scottsdale homes in the area, giving visitors an idea of what the city looks like from a bird's eye view. So for adventurers more interested in a rustic or wild tussle with nature, Pinnacle Peak won't necessarily fall into either category. But if you're interested in a doable, scenic hike with the option to go golfing afterwards, this is a Scottsdale attraction worth checking out. 
Tip: It is best to avoid Pinnacle Peak on the weekends if possible as that's when all the local folks from the neighborhoods below take advantage of climbing in their background.
6. Take To The Sky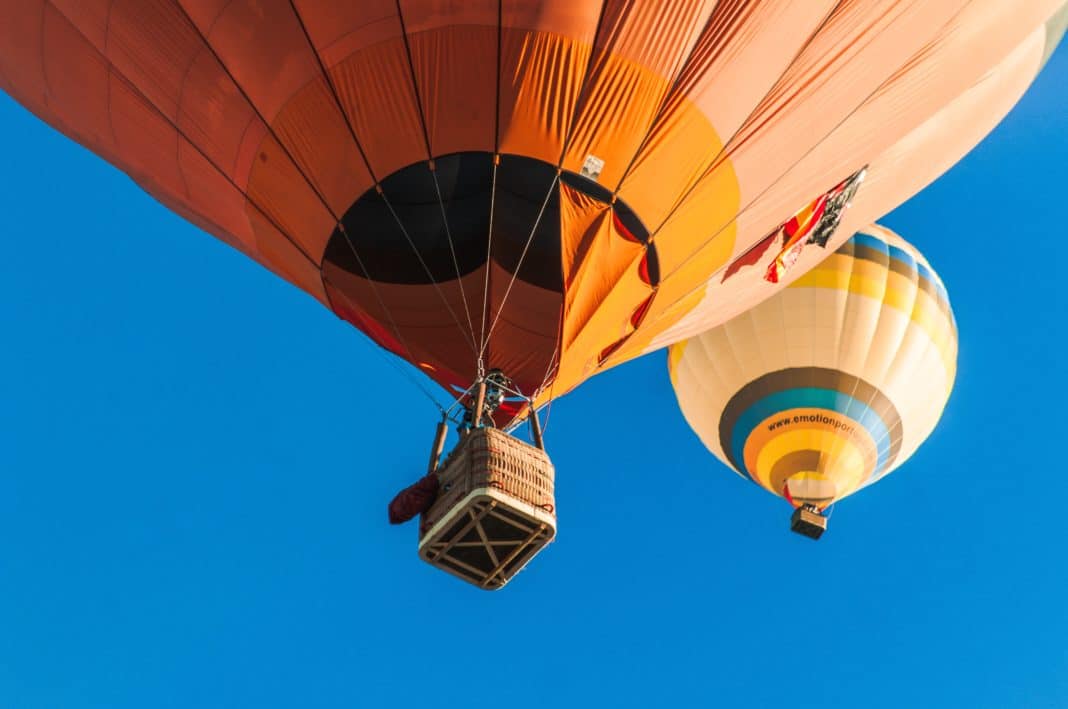 This is one of the best things to do in Scottsdale, AZ any time of year. Companies like Rainbow Ryders Hot Air Balloon Ride Co. offer tourists a truly unique aerial view of Arizonian landscape. Early morning rides offer guests an incredible view of a sunrise over the Sonoran Desert. This would be the ideal time to go in the summer months; however, if you're traveling to Scottsdale in the winter, consider taking an evening ride. A December sunset in Arizona can't be beat. 
To put it simply, this is a surreal experience that is worth every penny. The guides are well-informed and create a comfortable and personable experience for the guests while pointing out fun facts about the landscape and foliage below. Sunrise flights typically begin at 5:30 a.m. – but don't let the early start deter you! Sacrificing a few extra hours to sleep in is well worth it for this once in a lifetime Arizona adventure. 
Adventure Awaits in Scottsdale, AZ!
There is never a shortage of fun and adventurous things to do in Scottsdale, AZ. Even if you're not typically the outdoorsy type, we highly recommend you give at least one of the adventures above a go! If we still haven't convinced you that a rugged (or guided) journey through nature is worth your time, no worries. Scottsdale still has plenty of touristy options for you to enjoy, from wineries to spas. 
Do you have any outdoor Arizona adventures to recommend? Let us know! We're always looking for the next mountain to climb.
​Related Article: ​9 Things to Do in Arizona for Your Bucket List​​​