A Stunning Desert Landscape
Trek the southwestern border of Jordan to the land of Wadi Rum. Across a seemingly unending expanse of sand, the desert gives way to towering arches, sandstone cliffs, and a rich red sand valley. Here, the Valley of the Moon provides an unparalleled look into some of humanity's early origins.
When the sun tucks behind the cliffs, leaving a glow in the valley, the sky opens to a clear view of the Milky Way. Desert foxes dart across the sand, revealing life in what appears to be an empty land. You are standing on the grounds of ancient caravan travels. Though long gone, they certainly left their mark on Wadi Rum's rocky canvas.
A Brief History of Wadi Rum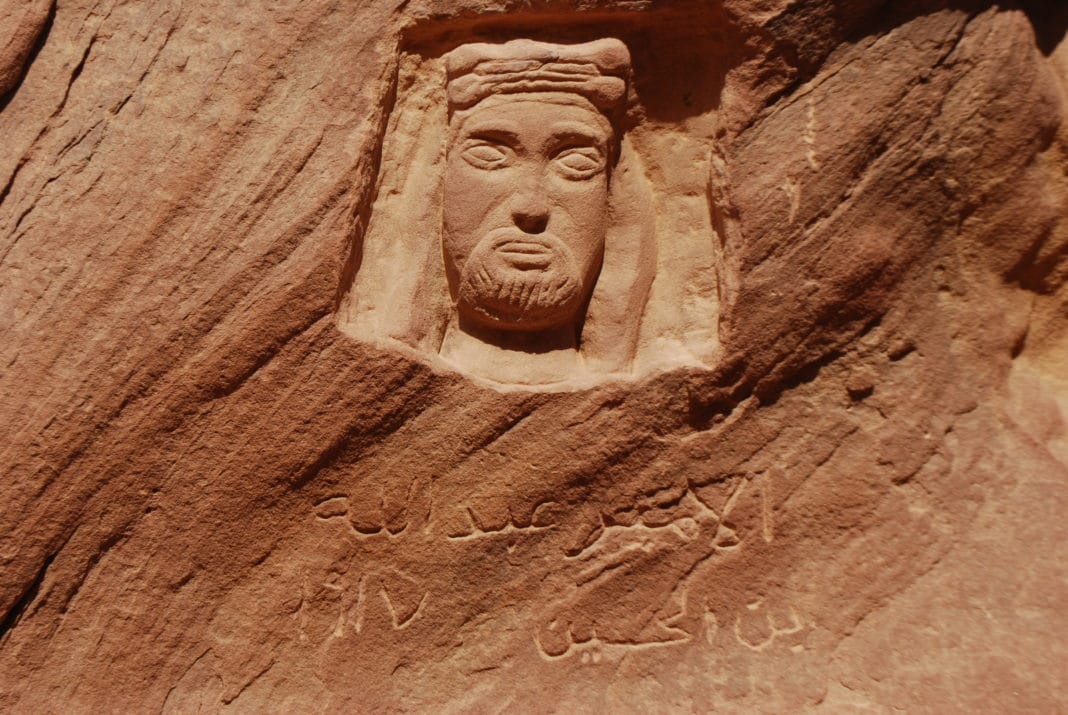 Visiting Wadi Rum is like taking a step back in time. Due to its natural beauty and cultural heritage, it was designated a UNESCO World Heritage Site in 2011. Much of its topography dates older than the Dead Sea Rift. Its age is evidenced by towering mesas unearthed by the movement of primordial tectonic plates. Wild winds and desert floods paved the sandstone, leaving smooth valleys and gorges in their place.
Now a national park, Wadi Rum Village was once the arid home of struggling hunters and pastoralists. If you're a history buff, you'd know that even the famous Nabateans (A 6th century BC Arab tribe who founded the city of Petra) settled there at one time. They left behind several prominent structures, including a famous temple.
Archaeologists have discovered over 20,000 petroglyphs and stunning inscriptions within the canyon walls. These markings date back over 12,000 years into human history. Finding these drawings in such a vast space is nothing short of miraculous. Some historic Bedouin still live there today along the migratory courses of the first humans to emerge from the African continent.
Wadi Rum gained notoriety when the locals decided to join King Faisal and fight alongside Lawrence of Arabia during the Arab Revolt (1917-1918). In his book "The Seven Pillars of Wisdom," Lawrence references the region's many imposing mountains. His acts have become ingrained in local legend. Even some popular tourist sites are named for him. When the 1962 film Lawrence of Arabia was released, the area gained a steady flow of visitors from around the globe.
How to Get to Wadi Rum
Since it is only two hours south of Petra, getting to Wadi Rum is surprisingly easy. There are regular flights to Jordan on the national carrier, Royal Jordanian, as well as several other international airlines. Amman and the nearby cities of Aqaba and Petra offer bus and taxi routes at a pretty inexpensive rate. The trip takes anywhere from two to four hours. This is a perfect amount of time to soak in the views on your drive through the desert.
We highly recommend reserving your transportation  in advance. Since bus tickets are cheaper, they tend to sell out fast. To preserve the integrity of the region, private vehicles are prohibited past Wadi Rum Village. If you want to get into the reserve, you will need to hire a guided camel tour or a 4-wheel-drive tour. Hop out into the back of a waiting Jeep, and watch as the city disappears beyond a cloud of red dust.
The Best Time to Visit Wadi Rum
Wadi Rum's temperatures can fluctuate greatly. To avoid extreme weather, visit during in the spring (mid-March to mid-May). Although this is also peak tourist season, the desert offers enough space to escape the crowds and enjoy the comfortable weather. The average spring temperature is 68 degrees Fahrenheit. Consider hiring a Bedouin guide or staying at a camp off-the-grid.
Choose Your Own Adventure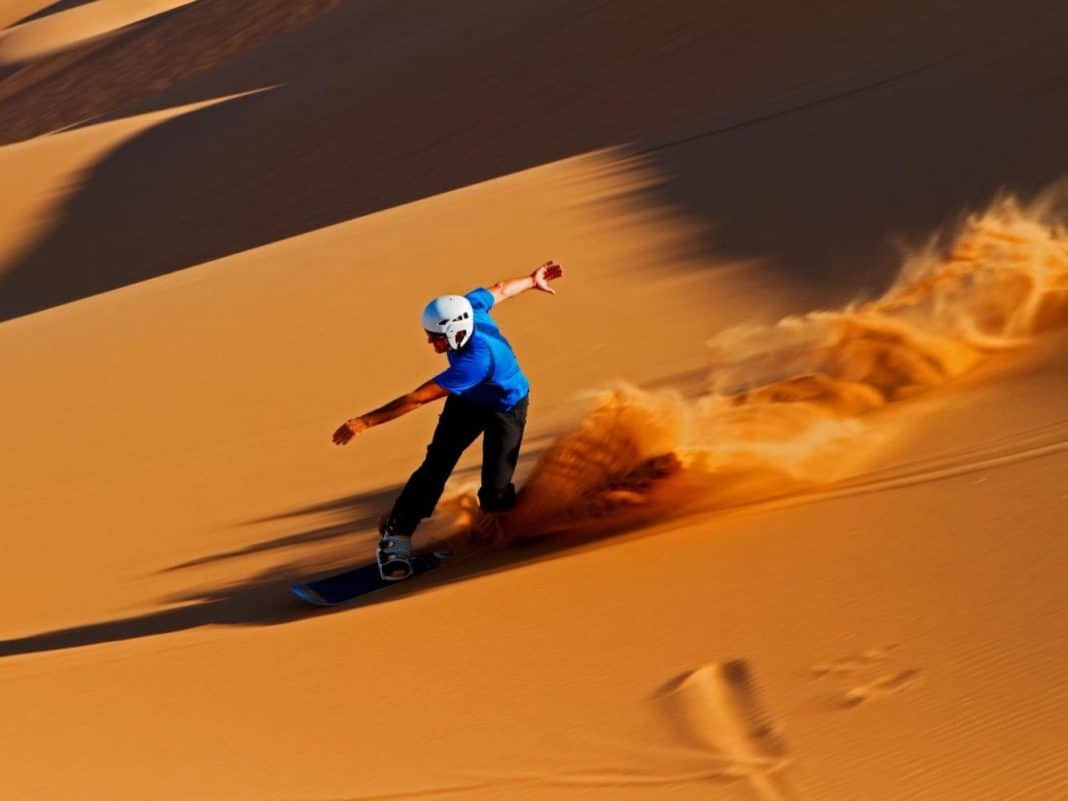 There are several ways to explore Wadi Rum: By foot, camel, Jeep, or horseback. Depending on how adventurous you're feeling, there are plenty of activities to enjoy. From immersing yourself in local culture to hiking protected canyon routes, the region offers something for low-key-travelers and thrill-seekers alike.
Here is our list of some must-see and must-do attractions:
Cultural Activities
Adventure Activities
For the Photographers
Where to Stay
While there are plenty of places to stay in Wadi Rum, we highly recommend booking a stay at a traditional Bedouin camp. For desert dining, stargazing, and culture Wadi Rum Night offers it all. While it is more luxury than camping, you'll have a truly exceptional experience. There are several different types of accommodations. Among these include Full of Stars Hotel, glamping, and several luxury tents. Each offers something different to the traveler.
Full of Stars offers you the opportunity to experience the night sky in a beautifully-decorated bubble room. Inside you have a full bedroom, bathroom, and endless views of an expansive desert landscape. If you'd rather opt for a tent, you'll be treated to a full bed, solar power, and a private terrace with fantastic views over the Wadi Rum Mountains.
Credit: Lawrence Murray
Your hosts have an extensive knowledge of the area, activities, and best places to sightsee. Make sure to ask them about their favorite places and excursions.
Visit Wadi Rum
For those seeking a trip off the beaten path, Wadi Rum offers a truly unforgettable experience. From natural to archaeological wonders, the desert beauty does not cease to enchant its visitors. If you're looking to book a vacation, now is the time. Experience the spring beauty of Jordan's magical wilderness. Take the time to immerse yourself in a land steeped in tradition and learn about the early origins of human history. You can't miss Wadi Rum.
Related Article: Where Was The Martian Filmed? The Answer Might Surprise You