Just north of NYC, the city of Beacon, NY has emerged as an artistic spotlight and travel destination for many. Fun, eclectic, memorable: these are some of the adjectives we would use to describe Beacon.
Some cities are the "face" of their region. When people think of France, they most likely picture Paris. Mention California and our minds immediately drift to L.A. or San Fran. And New York is almost synonymous with NYC. However, there's so much more to every country, region, and state than just one city. Just as Lyon, France is a gem south of Paris, Beacon, NY, is an artistic getaway with lots of fun things to do a mere one and a half hours north of New York City.
Travelers coming from Brooklyn can easily reach Beacon by car or via the MetroNorth. Situated between Mt. Beacon and the Hudson River in the heart of the Hudson Valley, Beacon is definitely not lacking natural beauty. A former mill village, Beacon city has been revitalized in the past ten years primarily due to an up and coming arts culture. Its 19th and 20th-century industrial buildings have been restored, and its Main Street revitalized. Tourists are sure to enjoy Beacon's art, music, natural beauty, eclectic shops, and farm-to-table restaurants. Here are some of the top things to do in Beacon NY, when you schedule your trip to this classy town.
Art
The Dia Art Foundation helped Beacon, NY, recover from its post-industrial decline when it brought the Dia: Beacon, a contemporary art museum, to town. An active arts community formed soon after. A 15 minute walk away from the MetroNorth station, visitors can easily make Dia Beacon day trip. The gallery is inside a former Nabisco box factory on the bank of the Hudson, a perfect setting for the diverse art housed inside. Including works such as Richard Serra's steel sculptures, Donald Judd's simple wooden boxes, and Dan Flavin's fluorescent light works, each gallery is uniquely designed for the artist. As visitors take in the magnificent pieces of creativity, the skylights inside the old factory provide the perfect ambiance.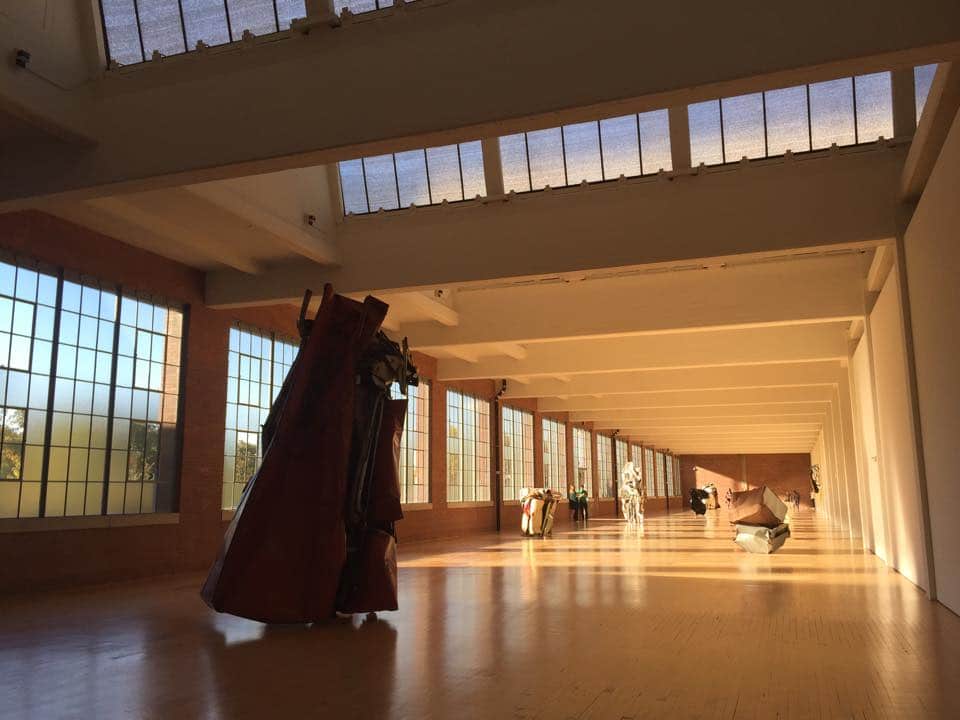 Located right on Main Street in a restored firehouse, the Hudson Beach Glass is a unique and artsy find. Visitors on the hunt for the perfect blown glass can choose from an array of vases, coasters, jewelry, wind chimes, and other keepsakes. If you happen to visit Beacon NY, around the holidays, their custom Christmas tree ornaments might be just the unique gift you're looking for. Furthermore, the shop offers live glass-blowing demonstrations and classes if your curiosity peeks or you want to learn something new.

Music and Theater
Having opened its doors in the 1930s, the Beacon Theatre has seen the faces of several generations in the town of Beacon. The building has been the venue for movie screenings and vaudeville performances. Now, locals and tourists alike can enjoy live theater put on by 4th Wall Productions, the local theater troupe. They put on shows for the whole family to enjoy including comedy, concerts, and plays.
Looking for dinner and a show? The Towne Crier Cafe is the place to be. Located right on Main Street, you can enjoy live music while savoring scrumptious food. With accolades to prove it, they won the Dutchess Tourism's Culinary Award of Distinction in 2015. Additionally, they have won the "Open Mic Night Editors Pick 2016" award and the "Best Thing to Happen to the Local Music Scene" award, both from the Hudson Valley Magazine. Those with a wide range of musical taste are sure to be satisfied as the music performed here ranges from blues, soul, rock, world music, and everything in between on open mic nights. Artists on the docket this fall include Susan Werner, Commander Cody Band, Missy Raines & The New Hip, Caravan of Thieves, Springer, and Yarn.
Shopping
Beacon, NY, is certainly not lacking shops to choose from. Take a walk down Main Street and you'll find new items in various home and apparel boutiques along with vintage relics in antique shops. The reservoir is a favorite lifestyle boutique with items perfect for the home and family. If you're visiting in the cooler months, you can find Pendleton and Faribault blankets or Kordal knitwear inside this shop.
Another cute artsy store, Knot Too Shabby, is just down the street selling upscale crafts. They also offer chalk painting classes if you have the time.
Our minimalist friends will likely want to peek in Beacon D'Lites for the perfect candles. Or you might want to check out reMADE, an "upcycle" shop with various repurposed items such as vacuum hoses, license plates, driftwood, and birdcages.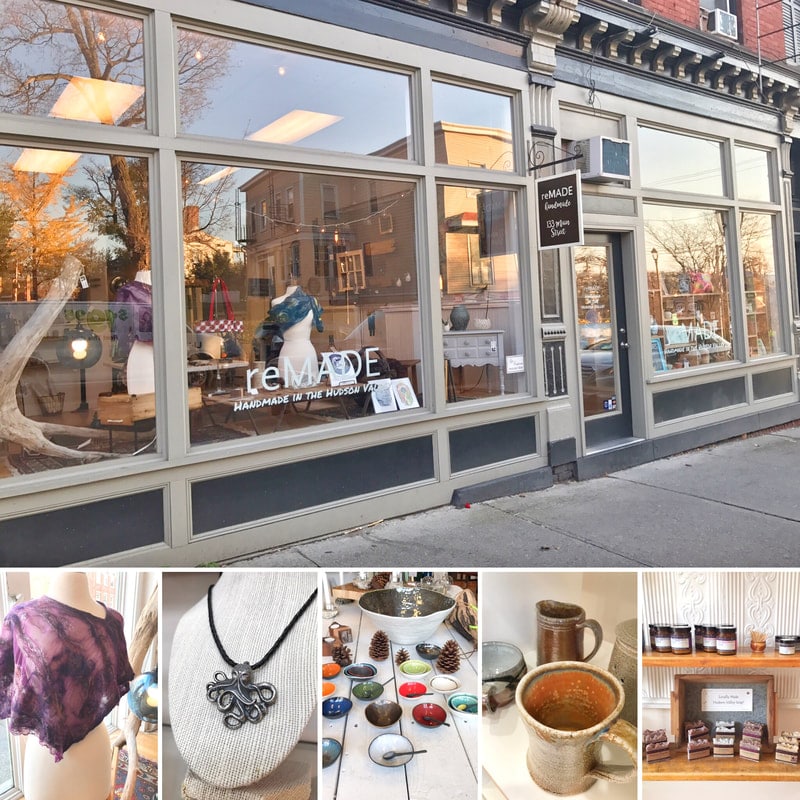 Moreover, you can purchase other practical items, such as hiking and outdoor gear at Mountain Tops Outfitters.
Outdoors Exploring
Beacon is the perfect place for all things outdoors. For starters, there's Mt. Beacon to climb. The highest summit in the Hudson Valley, this mountain is on the New York State Seal. Though the climb is steep, the view from the top of the entire city of Beacon, Newburgh, the Hudson River and the Catskill Mountains is worth every sweat drop. One route up includes a walk by the Beacon Reservoir and the Dry Brook Creek with waterfalls along the way. Winter or summer, hiking Mt. Beacon is one for the books.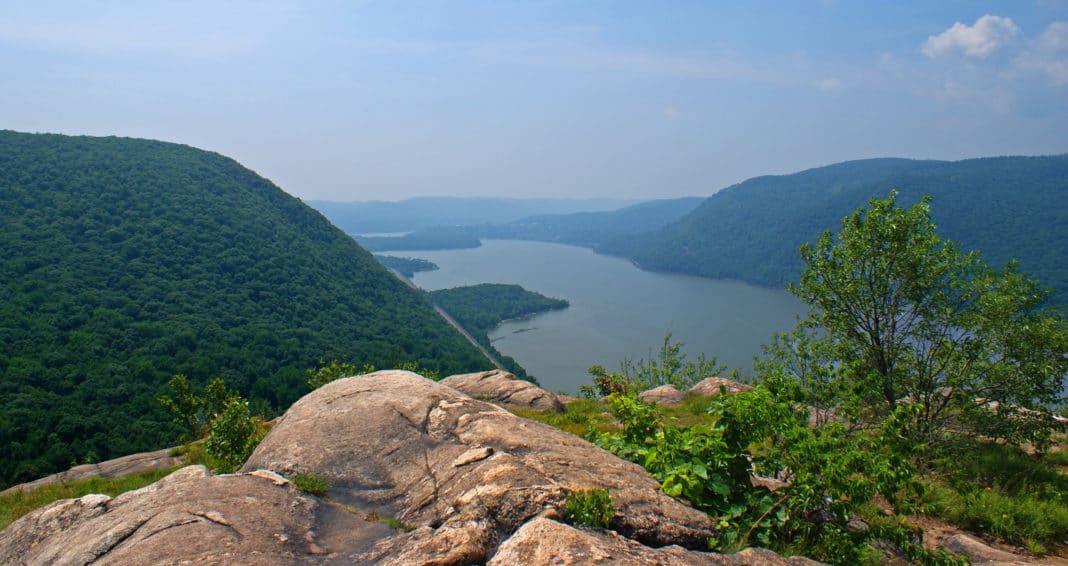 Next, all you water lovers will not want to miss out on kayaking the Hudson River. A great outdoor excursion for beginners and pros, kayaks can be purchased at Mountain Tops Outfitters Kayak Company. If you have zero experience, you can take lessons at several spots along the river. And while you're at it, we recommend stopping by Kayak Pavilion at Long Dock Park. The Pavilion won the American Institute of Architects 2013 Honor Award. Only in Beacon NY, does a kayak pavilion include an artistic stamp of approval.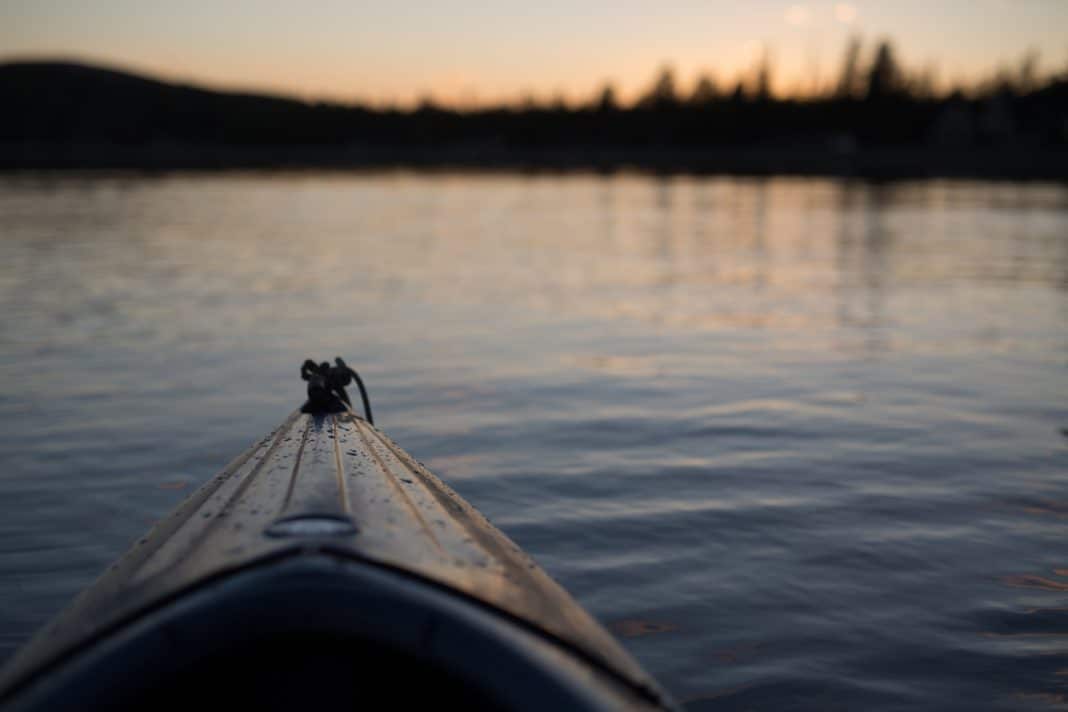 Finally, those who love exploring will want to stop by the Bannerman Castle. Located on Pollepel Island, this castle was built to store extra materials for America's first Army/Navy Store. Francis Bannerman constructed the castle for his business selling surplus government supplies. The island is 6.5 miles long with a unique history. There's plenty to explore, learn, and possibly get spooked by. Legend has it that even the Native Americans considered the island haunted. We also think it's a lovely spot for a photo shoot.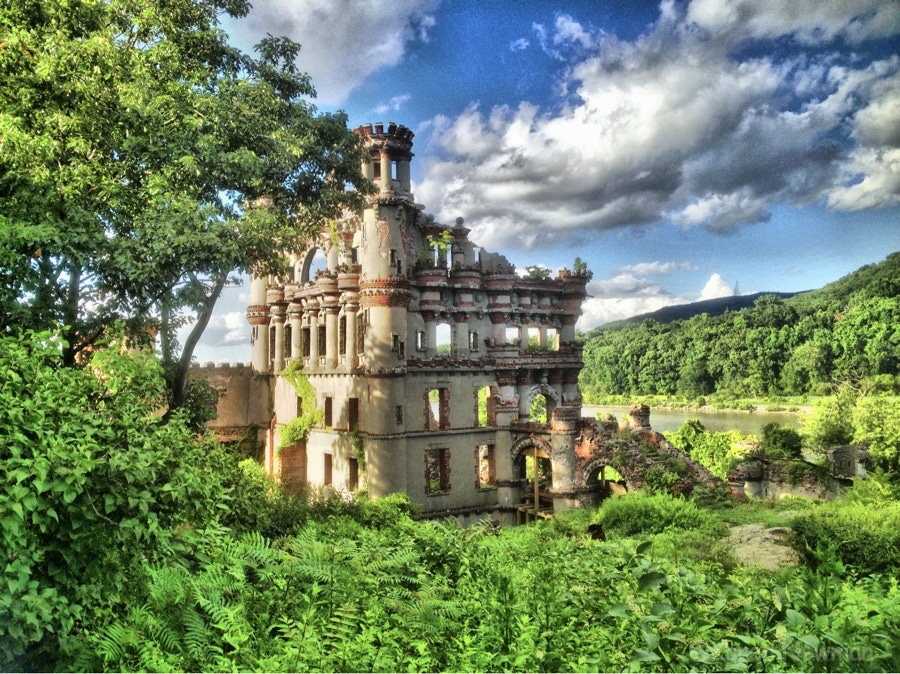 Where to Eat
Before you hike up Mt. Beacon or begin shopping, you'll definitely want to fuel up with a hearty breakfast. For your favorite bagel, head on down to Beacon Bagel. In addition to bagels, they serve 30 plus sandwiches, including some vegan options. Another great choice is Ella's Bellas, a gluten-free bakery that also serves steaming cups of coffee.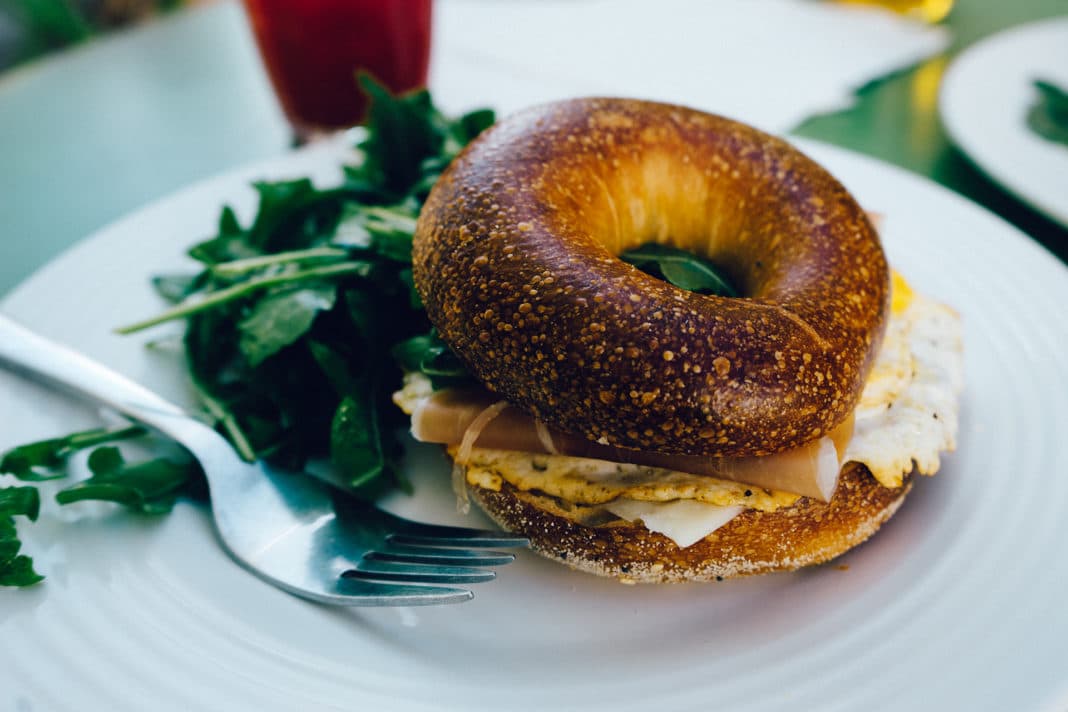 If you're looking for an afternoon snack or caffeine boost, The Pandorica is the place to be. This once traditional British-style tea room turned Dr. Who themed restaurant has attracted Dr. Who fans from around the world. Named for a major set piece in the show, everything inside is Dr. Who inspired. We mean everything from the art, silverware, furniture, and menu items. If you happen not to be a Dr. Who enthusiast, the tea selection is on point for anyone.
Another snack spot more geared towards the kiddos is Zora Dora Micro Batch Ice Cream & Paletas. Inside you'll find all sorts of flavors of all-natural popsicles that are sure to delight as well as satisfy hunger pains. If you're looking for a quick option serving heartier food, Beacon Bite food truck is located right on Main Street. And you can top off your meal with dessert from Beacon Pie Company nearby.
For lunch and dinner, there are plenty of options. Tito Santana Taqueria offers tacos, vegan options, and spicy salsa perfect for the northern climate. Then there's Poppy's Burgers and Fries that serves amazing grass-fed beef burgers voted Best Burger in the Hudson Valley. They also serve veggie burgers made fresh from Hudson Valley produce. If you're looking for a pub and restaurant (and occasionally live music), Dogwood is a favorite in town. Homespun Foods is also an excellent option with a simple, laid-back atmosphere and the best fresh food. Those who want something a bit more upscale, the Roundhouse Beacon is the place for you. In an industrial, repurposed dining room overlooking a waterfall, the view is great, but the food is even better. Be sure to make a reservation if you want a seat!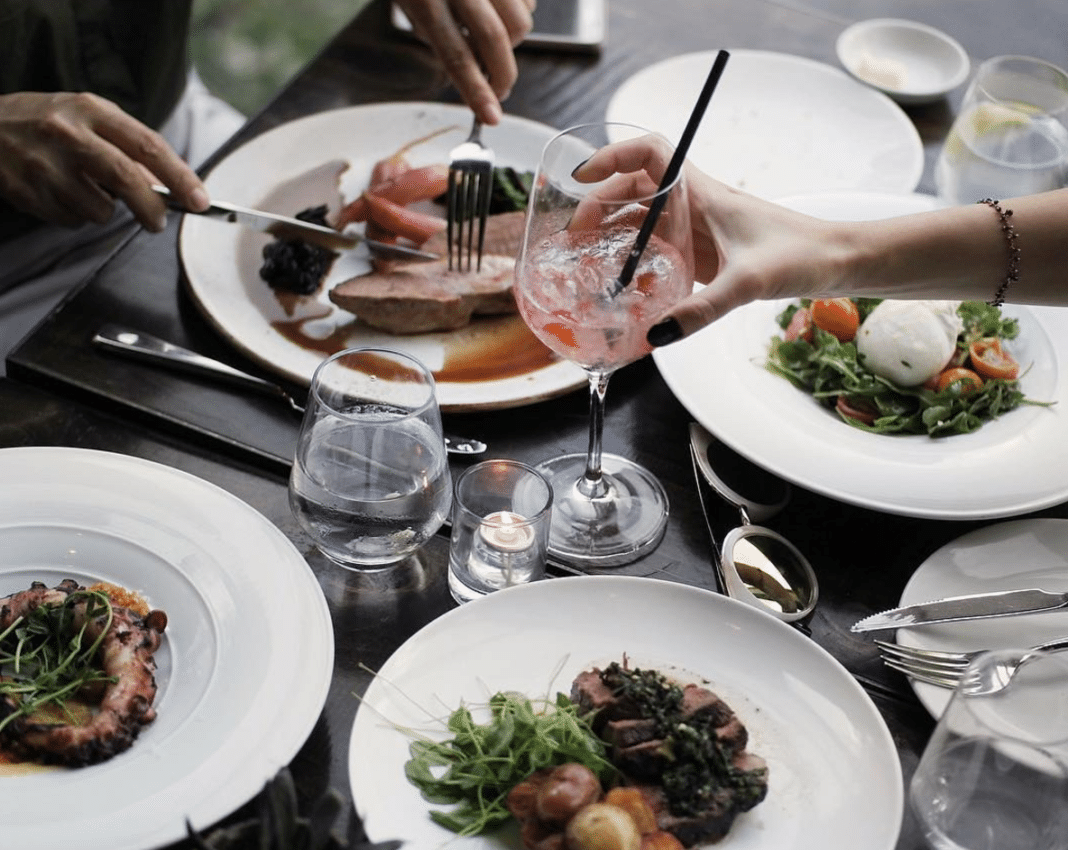 Although it's located in Gardner, we'd be remiss to not mention Whitecliff Vineyard & Winery for its natural beauty and choice of drinks. Whitecliff Vineyards has a strong commitment to sustainability and environmentalism. Their selection of wines are delectable and include the choice of exceptional vegan wines. Notably, they won the Best White in Show Award from the San Francisco International Wine Competition. We doubt even the most critical of food and wine connoisseurs will leave Beacon NY, disappointed.
Where To Stay
Last but not least, it's time to talk about where to stay in Beacon if you want to plan an extended getaway. Highly praised and recommended, The Roundhouse encapsulates the Beacon experience with its original qualities amidst beautiful natural views. Moreover, it is ideally close to everything on the east end of Main Street. Once a dye mill, its restored industrial buildings overlook Fishkill Creek and uses nearby Beacon Falls as a power source. You can relax in a Jacuzzi while overlooking a waterfall. Both elegant and modern, the vaulted ceilings and exposed beams make the bedrooms works of art in and of themselves. Furthermore, the food is equally outstanding served by Michelin-starred chef Terrance Brennan. The Roundhouse will literally "round" out your time in Beacon, NY, and ensure that every aspect of your vacation is noteworthy.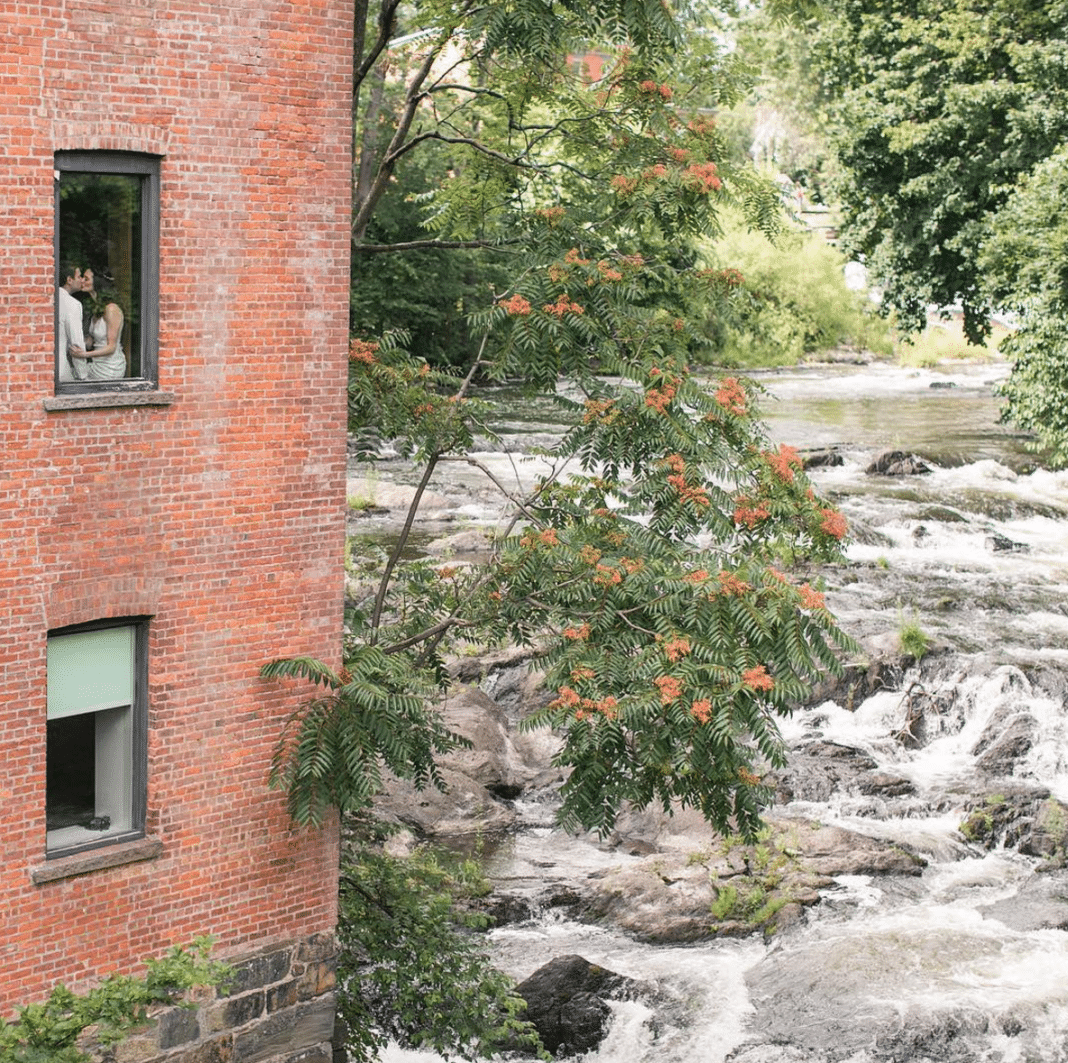 Beacon is a testament to post-industrial progress and change.
Once a sleepy town, the arts community has transformed it into a haven for Brooklynites and an envied destination for travelers from around the world. Though it's not very large, there's plenty to do. Artists and musicians will find lots to inspire their eyes and ears. Adrenaline junkies are sure to find a thrill from hiking Mt. Beacon or kayaking the Hudson. And shopping addicts will have a hard time resisting the urge to impulse buy (just being real). Beacon, NY, is lovely town well deserving of a spot on our bucket lists.
Related Article: 10 Cool Things to Do in NYC