Are you looking for something unique and exciting to do this winter? Consider taking a road trip.
Just because the weather is getting colder doesn't mean you have to stop traveling. With a modified adventure approach and a couple extra layers, winter travel can be a truly enjoyable experience. Considering the upcoming holidays and extra vacation days, winter is the prime time to plan your next trip. As it is less common to plan a vacation during cold weather, you might be wondering what exactly there is to do. Winter road trips are a great way to explore. There is nothing quite like driving through snow-covered scenery as you peer at the sights through your frost tipped windshield. If you want to take a winter road trip this season, consider any of these amazing destinations.
These six winter road trips make for the perfect cold weather adventures.
1. Mammoth Lakes, California
If translucent lakes and fresh mountain air sound appealing to you, then consider adding Mammoth Lakes to your winter road trips list. Locating within California's Sierra Nevada Mountains, this hotspot of a town is the perfect winter destination. The city itself is quaint and welcoming, with a magical feel during the cold weather months. The nearby ski resorts and hot springs offer plenty of recreational activities during your time here. Spend your days exploring the town and venturing into the mountains, and cozy up in the evening by the fire with some hot chocolate in hand. Pack up your winter boots and head here soon.
2. Arches National Park, Utah
The highly popular Utah National Park gets plenty of attention during the summer months. Being prone to excessive crowds and extremely warm weather, this time of year is not the most enjoyable time to visit here. Surprisingly, winter is the prime time to venture into Arches National Park, Utah. The lack of crowds gives you the opportunity to enjoy the views without obstruction. If a bit of snow accumulates, it adds to the magic of the desert landscape. With the lighting and climate, this time of year is also perfect for desert photography.
3. The Pacific Coast Highway
A classic road trip any time of year, the Pacific Coast Highway is a bucket list must see. As one of the world's most scenic drives, this coastal freeway keeps you fully in awe. Stop in major cities like Los Angeles and San Francisco and enjoy the mild winter temps. One perk about starting in Southern California is the consistently temperate climate. Be sure to hit up Malibu and the Redwood forest before you head out of California. As you make your way up the West Coast to Oregon and Washington, the temperatures are going to drop, but there are plenty of opportunities to enjoy the winter beauty along the way.
4. The High Road to Taos, New Mexico
It seems that taking the high road is a good approach to traveling, as well as life. The High Road to Taos is an exciting adventure route that takes you right into the desert. This 50-mile trek is quite scenic. From Santa Fe, you pass over six different state highways as you make your way into the sand dunes. This trek is definitely worth adding to your list of winter road trips. In the winter months, the views here are simply magical. The white tipped Truchas Peaks stand tall and hints of snowflakes adorn the pine tree landscape.
5. Key West, Florida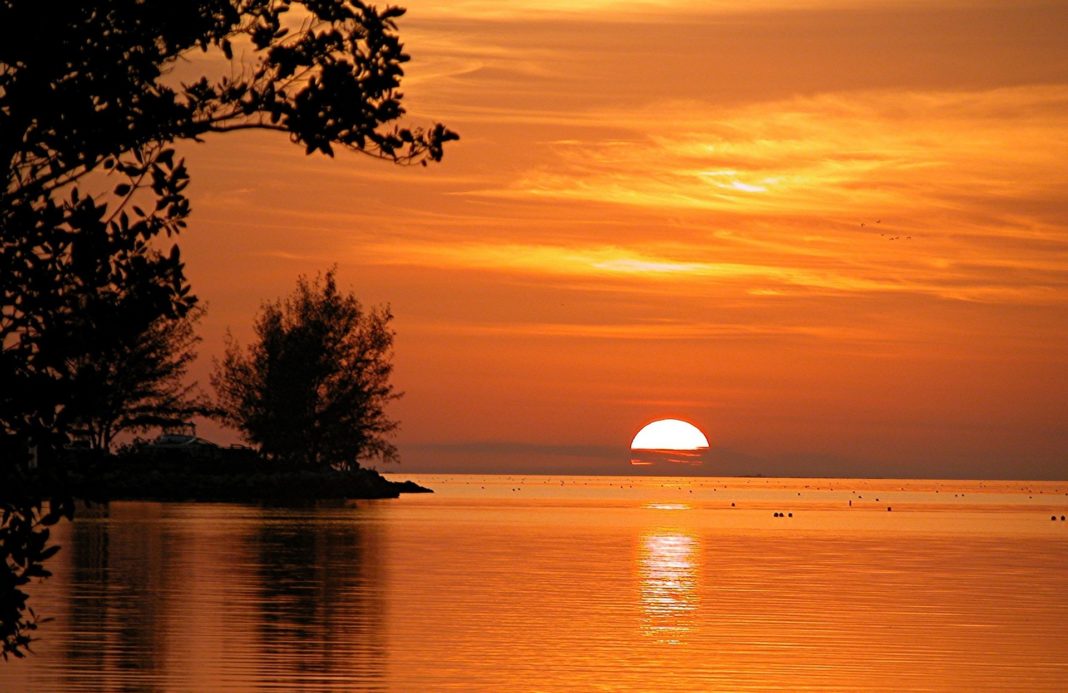 If you are not preferential for those single digit winter temperatures, then a trip to the beach is in order. Fortunately, not everywhere in the United States is prone to that freezing weather. Florida remains a pleasant, tropical destination, even through the winter months. Key West, Florida is an island city only 90 miles north of Cuba. Its beautiful coral reefs and white sand beaches make Key West an immensely popular vacation destination. Type this name into your GPS and start the drive here for a summer twist to winter road trips.
6. Columbia River Highway, Oregon
A historic Oregon highway, Columbia River is the ideal place for winter scenery. Considered a National Historic Landmark, this highway is certainly an authentically American sight to see. Along the way, keep your eyes open for the Columbia River Gorge and the beautiful Multnomah Falls. If you have a winter magic photo shoot on your mind, stop by the Vista House at Crown Point along the way. This highway's proximity to Portland makes it easy to head over to the city for the day. Though it is chilly, Portland is a great place to explore in the middle of winter. The frigid temps keep the frequent rain away, and snow is a welcome substitute.
Start packing for some ultimate winter road trips this season.
As you can see, there really are limitless possibilities when it comes to winter road trips. The variety of sights to see across the United States is ideal to witness in all their winter glory. Snow and frost make for incredible photos of the perfect wintery wonderland. This time of year is also great to travel because there are fewer crowds. If you have some extra vacation days and a yearning to hit the road, then you have no choice but to hit the road. Pack up your car with those cold weather essentials, winter boots, warm socks, and an extra pair of gloves. Consider venturing out this winter and plan an incredible adventure.
Related Article: 9 Winter Boots For Men: Stylish, Functional Finds