Welcome to the city of love. Monument-lined boulevards lead the way to classic bistros, chic boutiques, and art galleries. But the magic doesn't stop there; have you checked out the best day trips from Paris?
While Paris is undeniably lovely, you won't really get a feel for French culture until you see more of the country. In just a day's drive or less, you can find yourself in some of the most beautiful places that Europe has to offer. The best day trips from Paris offer gorgeous scenery, majestic castles, and picturesque small towns. Here they are in no particular order.
Alright, here's the moment you've been waiting for. We've curated a list of the best day trips from Paris and divided it into two sections. The first lists short day trips that are less than five hours from the city. The next will list longer day trips that may take a few extra hours of driving to get to.
Here Are Our Picks for the Best Day Trips from Paris
The Best Day Trips from Paris: Short Distances
These amazing day trips are just a short jaunt away from Paris.
1. Château de Maintenon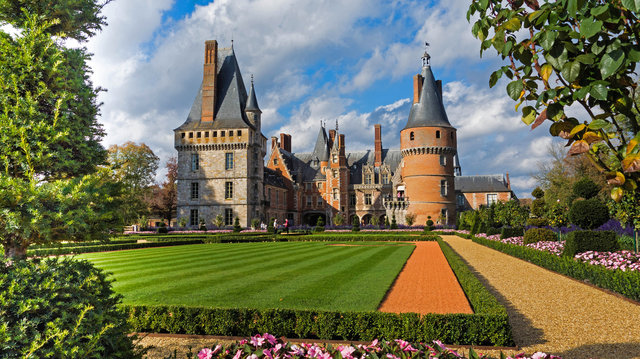 Drive an hour and a half west of Paris and you'll get to Château de Maintenon. Sure, Versailles is a top spot to visit but we absolutely love this castle dating back to the 1200s. Its most famous for being the private estate of Madame de Maintenon, the second wife of King Louis XIV.
Just by looking at it, one can identify a mix of several architectural styles. Warm, rosy tones pervade throughout the structure. Here's a pro tip: Swing by the town of Rambouillet, featuring yet another beautiful chateau that once hosted various powerful historical figures like Napoleon and the last kings of France. Add this to your list of must-see places. It's one of the best day trips from Paris.
2. Fontainebleau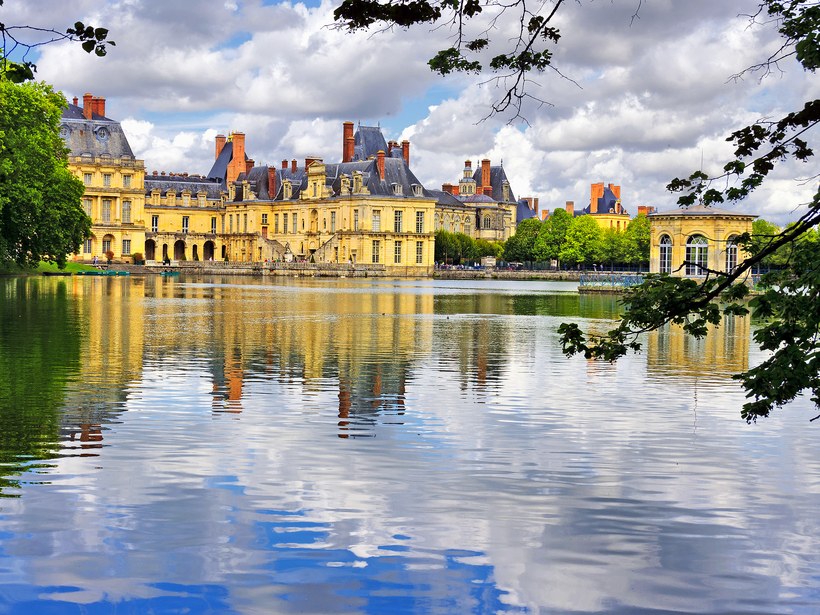 When you want to see beyond the periphery of the capital, you have a world of options. Just 35 miles outside the city, you'll find Fontainebleau. The artistic heritage, royal history, and 60,000 acres of woodlands make it a wonderful destination.
Book a tour of the Château de Fontainebleau, the preferred countryside of monarchs for nearly eight centuries. After the tour, you have plenty of options for how to spend your day. Pack an epic picnic. Hike through the forest of Fontainebleau. Spend the afternoon bouldering nearby.
Perhaps you'll decide to spend another day here. Fontainebleau is one of the best day trips from Paris. When you're ready to depart, the Chateau is just a short walk away from the Fontainebleau Avon train station, and trains depart from Paris's Gare de Lyon by the hour.
3. Provins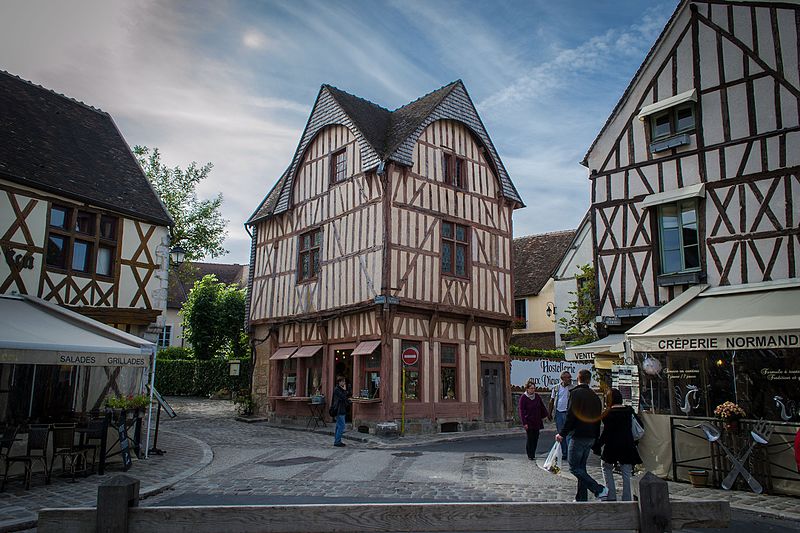 Do you want to visit a charming little medieval village? You're in luck. Provins is divided into an upper and lower town. Massive forts and mysterious caverns. Make sure you book a tour to see these. These sights are impressive and if you don't take our word for it, UNESCO declared it a world heritage site in 2001.
We highly recommend going in December during the Medieval Christmas Market. While it's not the traditional holiday experience, it's a great way to dive into local culture and pick up some decorations for your home. It's never too early to start gathering holiday decorations for the next year, right?
4. Chantilly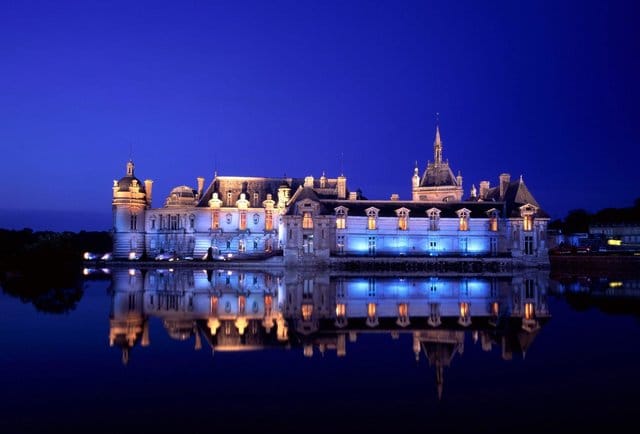 Okay, so here's another chateau for your viewing pleasure. Chantilly has everything you could possibly want and more. This castle is so much more than another dazzling tourist draw to be seen. In the spring and summer, head to the garden cafe and feast on strawberries and chantilly ice cream.
Want to know the best part? Equally majestic stables give way to dressage shows with various animals. Head out early and book a seat at the show to watch horses dance and ponies parade. Why not? You're in France. If you have some extra time, wander through the nearby town of Senlis. The medieval charm and cobblestone streets are definitely worth your time.
5. Orleans
We're sure you've heard about Orleans in your history books. This little town catapulted to fame in 1429 after Joan of Arc's encounter with the English. Today, the war between France and England is old news but Orleans remains relevant.
There is no shortage of colorful buildings to photography and streets to wander. It's a small town, so a day will do. We highly recommend booking a lunch at the Michelin-star Le Lièvre Gourmand. The experience is so much more affordable than Parisian tables and just as good.
6. Reims
Say hello to the birthplace of champagne, Reims. The nearby cathedral is also worth visiting; if it was good enough for the kings of France, it's good enough for you too. Book yourself a tour at one of the large houses Pommery or Veuve Clicquot to visit one of the world-famous caves where the bottled wine is stored. Don't miss a tasting at the nearby town of Epernay for some gorgeous houses along the aptly-titled Avenue de Champagne.
7. Chartes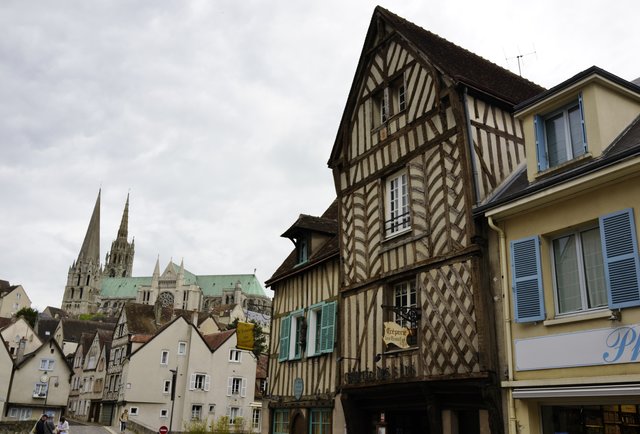 Poking through the skyline of Chartres, you'll find a very famous cathedral dominating its skyline. While it's one of countless churches in France, it's definitely one of the most stunning. Two very different spires differentiate it from the rest and stained glass windows dating from the 1200s. Did you know that it survived two bombings during World War II? If you're visiting some time between April and October, stay a bit later at night. Check out the illuminations on the town's building and the cathedral too.
8. Le Mans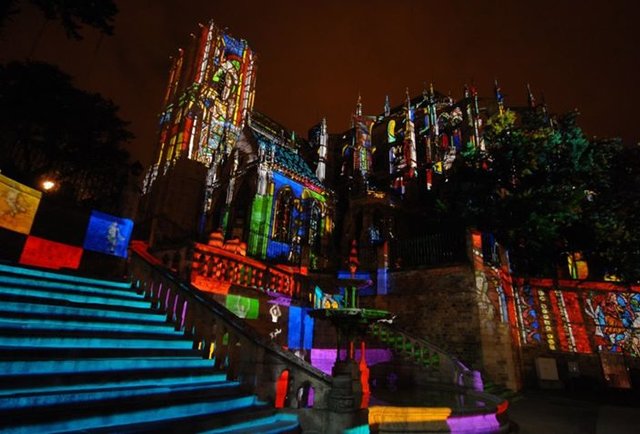 Just two hours away from Paris, you'll find the city of Le Mans. While it's most famous for the 24-hour car race, this town offers much more than a one day auto thrill. Old architecture awaits you in the form of – you guessed it – another beautiful cathedral.
While you're there, make sure you also check out Le Plantagenet, a fascinating mix of Roman, medieval, and Renaissance architecture. If you're visiting during the summer months of July and August, you're in for a special treat. The city puts on a fantastic light show you'll absolutely love.
9. Vaux-le-Vicomte
Drive an hour southwest from the City of Love and you'll reach the gorgeous chateau and gardens of Vaux-le-Vicomte. Do these gardens look anything like Versailles to you? Well, maybe that's because King Louis XIV stole the architects after he imprisoned the owner. Savage.
However, Vaux-le-Vicomte isn't too shabby. We highly recommend renting one of the little golf carts to explore the grounds. We know it's summer and all but if you can hold out to Christmas-time to visit, do it. The rooms are decked with holiday cheer, ornaments and lights grace the trees, and the entire experience is nothing short of magical.
10. Mont Saint Michel
This is arguably one of France's most iconic images. Slender spires distinguish themselves from among rocky outposts in the sea. It seriously looks like a castle out of a Lord of the Rings movie. A receding tide gives way to shimmering sands. Despite its popularity, Mont Saint Michel retains its aura of wonder, exciting each and every guest who visits its doors.
Best Day Trips from Paris: Longer Distances
These amazing day trips are only several hours away from Paris.
11. Villandry Gardens
Credit: Chateau Villandry
Have you ever heard of the Instagram page Accidentally Wes Anderson? If not, you should definitely check it out; Villandry Gardens is one of the best places to visit in France. The page is filled with epic photos from photographers all around the world and each one has two characteristics in common – a passion for color and symmetry. This garden easily looks like it should have been featured in a Wes Anderson film itself. I mean come on, have you seen anything more aesthetically pleasing?
Once owned by Napoleon's brother, this historical relic draws more than 300,000 people to visit its lush gardens every year. Its ornate Renaissance style surely is a specimen, at least for those who know a thing or two about gardening. Superb geometric shapes, colorful decorations, and diverse flora have earned it a spot as one of the most beautiful places in all of Loire Valley.
12. Saint-Malo, Brittany
Come and visit Saint-Malo in Brittany. Built upon a rocky island, sits one of the most famous fortress cities in all of Europe. If you're looking to explore historical sites, this is one of the best places to visit in France. While you're there, you can't miss out on the local delicacies. Indulge in sweet crepes, savory kouign-amann, and rich cups of cappuccino. After you've eaten your fill in baked goods, hop on the ferry to Dinard, a neighborhood with a distinctive atmosphere you have to experience for yourself. Last but certainly not least, the view from Saint-Malo is best you could get to understand the city structure.
13. Annecy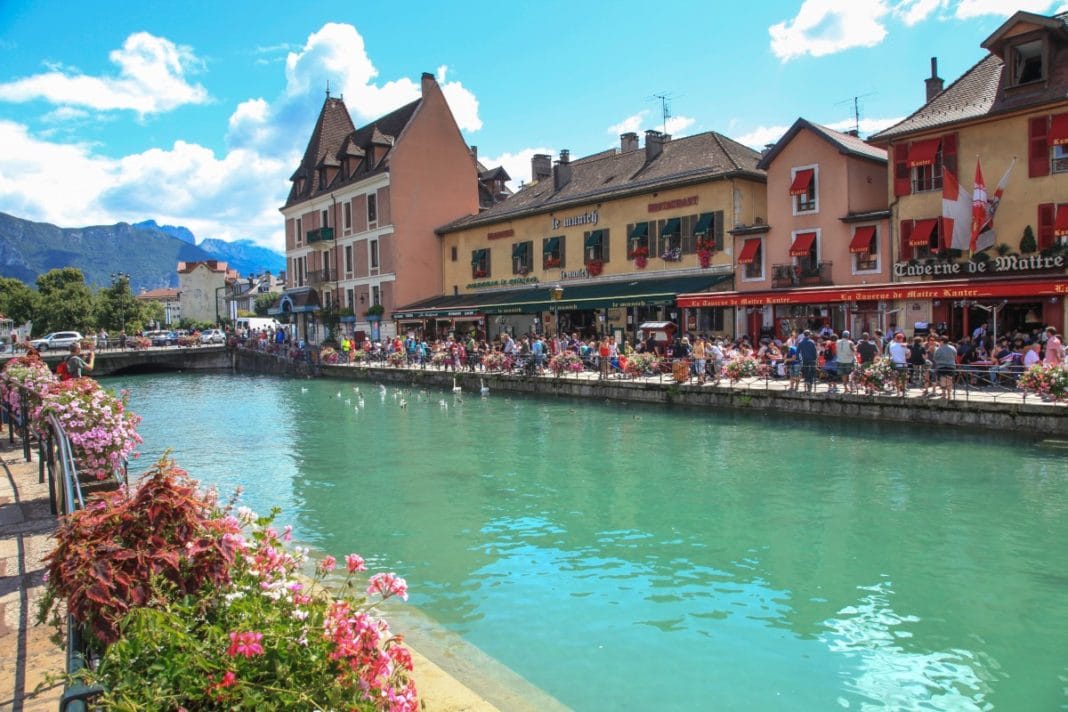 We can certainly see why Annecy is called the pearl of the French Alps. While it might not be the first city that comes to mind when you picture France, this hidden gem has yet to disappoint. Nestled away in southeastern France, Annecy sits at the edge of a crystal clear lake overlooking snow-capped mountains. This place is something out of a dream. You'll seriously have to pinch yourself just to believe you're actually there.
Rent a bike and spend the day cycling around the scenic town or take a nap among the daisy-dotted grass. When you're ready to take a dip, the refreshing lake offers cool, relaxing waters. In the summer, there are plenty of activities to keep you busy. Stroll along the canals, shop at the market and eat plenty of raclettes.
14. Colmar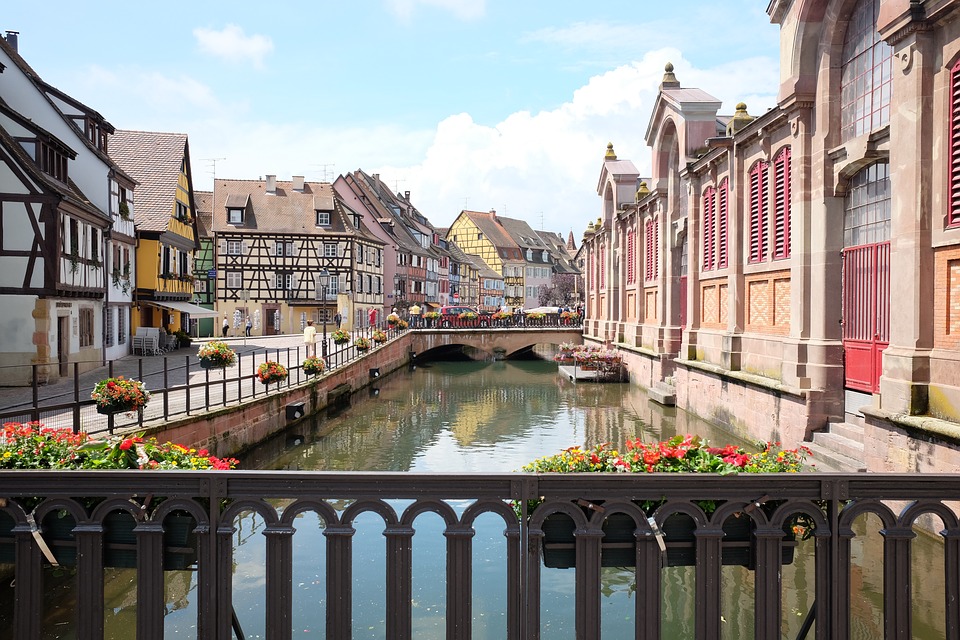 The best places to visit in France are off the grid. While most tourists flock to Europe in the summer, the prime time to visit Colmar is actually in the winter. Like Strasbourg, Christmas here is very traditional and authentic. The whole town is transformed into a snowy, fairytale village that looks like something straight out of a storybook. Just don't forget to stop by the Maison des Tetes (House of Heads), a quirky creation crafted in German Renaissance style.
You will love the cobblestone streets dotted with timbered medieval and early Renaissance period constructions. On Central Place de la Cathedrale, the Gothic 13th century Eglise Saint Martin Church stands in stark contrast to the rooftops of colorful cafes and cottages. Perhaps the best part of your exploration will be found towards the end of the road. Winding through the town is the Alsace Wine Route where travelers will be pleasantly surprised to find several local vineyards along their way.
15. Chamonix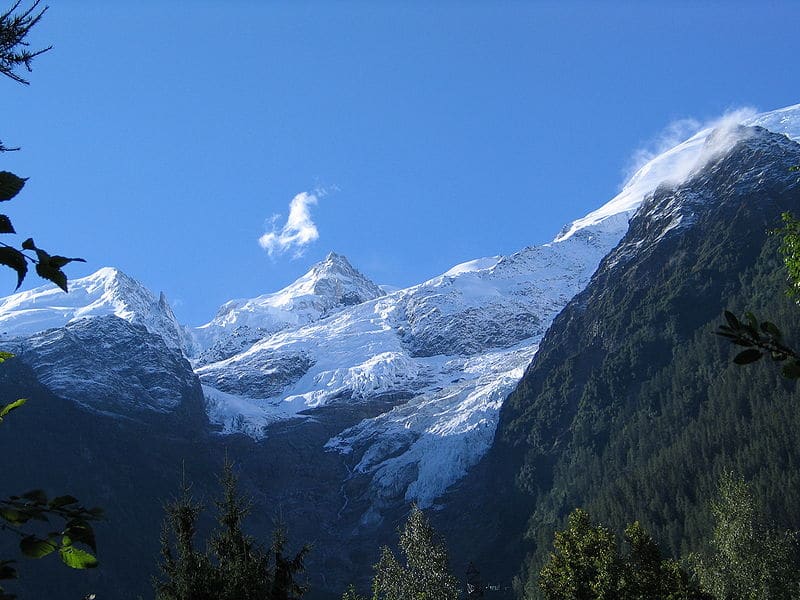 Craving winter? It's almost always hot chocolate and sweater season in the mountain town of Chamonix. For avid skiers and outdoor enthusiasts – or simply for nature lovers, this is one of the best places to visit in France. They say once you've visited once, you'll just keep coming back. This is just the destination you need.
Located in the heart of the Rhones alpine region, this town is bustling with life, laughter, and locals who really (really) love their chocolate fondue. We don't know about you, but we'll gladly welcome some sweet snacks and a piping hot cup of mulled wine after a day out on the slopes.
16. Provence
So this is where you find all those lovely lavender fields you see on Instagram! While they certainly are picture perfect, we bet anything you'll love them even more in person. In a nutshell, Provence is a sweeping term for the southeastern part of France. Obviously, the best way to see the region is by car.
Opt for an old convertible and wind your way through the Mediterranean coastline. Rolling hills spread out lush green blankets for miles and wildflowers peak out among tall blades of grass. Start off your journey in the storybook-like medieval town of Les Baux-de-Provence. If you have a little bit of time to spend, we highly recommend making Domaine de Manville your home place. Not only is Domaine de Manville beautiful (obviously) but the stylish hotel and 100-acre grounds are an easy trip away like Aix-en-Provence and the walled city of Avignon.
17. Lyon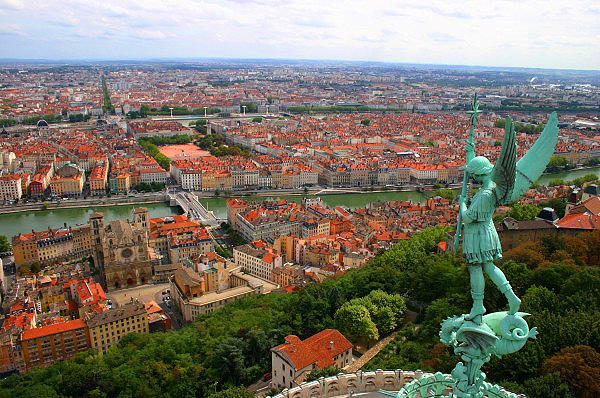 Lyon is no longer a place of the past. On the contrary, it is the hub for several artistic movements. Throughout history, it has always served as a critical geographical centerpiece. It was once the leader of the silk trade and in modern times, the birthplace of cinema.
Walk the side street by the Museum of Fine Arts of Lyon. Here, you'll find the L'Atelier de Soierie, a family-owned silk workshop. This shop is the last of its kind in the country dedicated to silk screening by hand. Inside, you will see block prints dating from 150 years ago. Walk just a bit farther and you'll find the Institut Lumière. This museum commemorates Auguste and Louis Lumière, creators of the first film camera. Music lovers, keep your eyes and ears open for the Nuits de Fourvière festival, running from June to July. Located in Lyon's main Roman amphitheater, this festival showcases around 60 diverse shows of rock, classical music, and drama.
Go Explore. Take the Best Day Trips from Paris
We hope you enjoyed reading our article on the best day trips from Paris. While the City of Love has much to offer travelers, you will only find the true France by getting out to explore the countryside.
As you've seen, it truly offers so much beauty and history. From fine arts museums to fifteenth-century towns and the birthplace of cinema, France really does have it all. The good news is that there are so many incredible day trips you can take within just several hours driving distance from Paris.
Questions and Comments
Do you have any questions or comments for us? Perhaps you've been on some of the best day trips from Paris that we didn't mention on our list. Let us know. Whatever's on your mind, we would love to hear all about it. Feel free to leave us a message in the comment section below. We will be sure to get back with you soon.
Related Article: 10 Romantic Anniversary Trip Ideas to Rekindle That Spark