This Finnish hotel offers igloos, with a pop cultural twist.
This cult classic television series has captivated audiences since 2011. Over the years, Game of Thrones has topped the charts with its dedicated fan base. We have the literature, television series, but what about a Game of Thrones ice hotel? This sounds like fiction, but a Finnish hotel recently made this a reality. Though the next season of Game of Thrones is not returning until 2019, this wintery work of art is sure to keep fans happy.
Lapland Hotels SnowVillage launched a new theme of ice accommodation, inspired by the popular HBO series. Lapland Hotels and HBO Nordic joined forces to bring the spirit of Game of Thrones alive. The results of this endeavor are simply enchanting. Within this brand new hotel is a dragon-shaped ice slide and of course, an ice throne.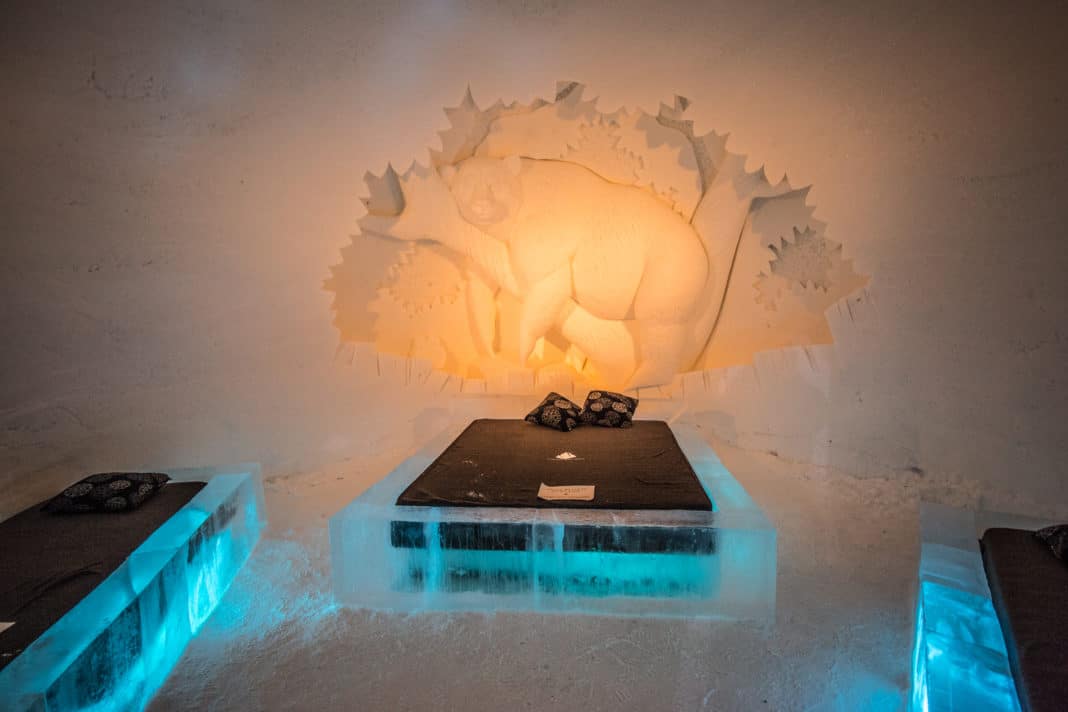 Will you stay at this Game of Thrones ice masterpiece?
This project is no small undertaking. According to Conde Nast Traveler, the hotel hosts 24 rooms and ten suites for guests to enjoy. Each room displays various Game of Thrones characters on the icy walls. With the structures fashioned almost completely from ice and snow, you're going to want to bundle up if you spend a night here. Outside temperatures average about 10 degrees, and inside is not much warmer. The igloos offer roughly 23 degrees of warmth, and fortunately also warm sleeping bags. Think you can stand one night in these conditions? Perhaps only the most dedicated fans will survive these icy temperatures.
From now through April 4, 2018, you can brave the cold and feed your fandom in your very own Game of Thrones igloo. The standard price per night is $200. Stay at Lapland Hotels SnowVillage for a chance to bring your Game of Thrones dreams to life.
Related Article: View the Northern Lights from a Glass Igloo