As one of the world's most visited cities, London streets offer something exciting around every turn.
Steeped in a rich history, London streets teem with eye-opening antiquity. The city's buildings memorialize its past, as the new and old are mixed with effortless style. Stone walls from the age of the Roman empire run alongside walkways to the tube and iconic monuments like the Big Ben are juxtaposed with an ever changing skyline. There's more than enough innovation here to put a spark in the soul of any traveler. Wander the streets and explore.
Diversity
We love that this city is deeply multicultural. Did you know that one out of every three Londoners are foreign born? More than 270 different nationalities and more than 300 languages are represented in this city. While Britain may have voted for Brexit, the city remains one of the most cosmopolitan on the planet, permeating throughout even intrinsically English institutions. Just walk through the British Museum and the Victoria & Albert Museum; you'll see what we mean. Borough Market runs the full global spectrum of gourmet goods.
Here Are Some of Our Favorite London Streets You Need to Explore
1. Oxford Street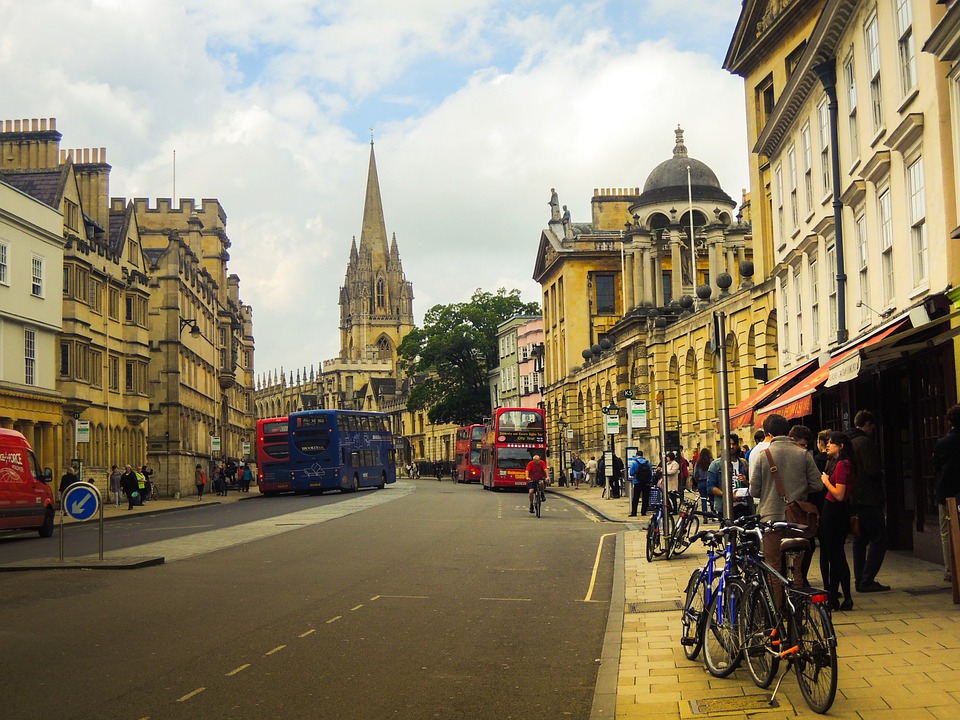 When in London … Explore Oxford Street. Loaded with pedestrians, cars, and double decker buses, this street is bustling with excitement. Stretching over a mile long, it's easily one of the busiest streets in Europe. Some of our favorite shops are there, including John Lewis, Topshop, Primark, Selfridges, and more.
2. Elizabeth Street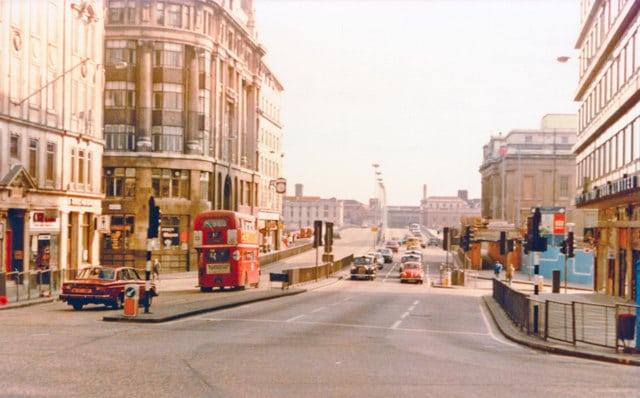 If you find yourself on Elizabeth Street in the morning, head over to Tomtom Coffee House. And if you don't find yourself there – head over. This adorable little shop serves up single and blended artisan coffees along with an amazing breakfast menu. The options encapsulate London's multicultural nature. Beans from Brazil and Ethiopia are offered, eggs benedict, Columbia cakes and pastries, Kenyan specials, and more make for an eclectic menu.
3. Drummond Street, NW1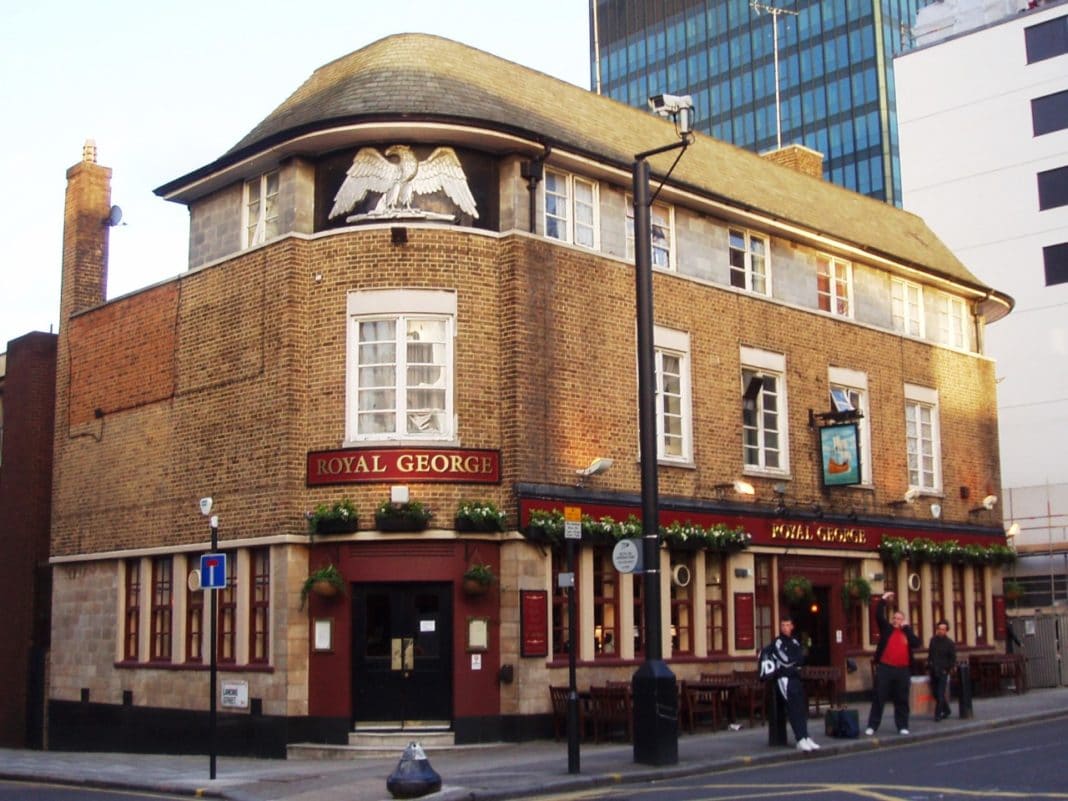 Just a few minute's walk from the Euston station, you'll find Drummond Street. The locals know it for having some of the best food in all of the city. In fact, it's pretty much home to the capital's most diverse range of Asian food. Here, you've got everything you need at your fingertips.
Think mouth-watering vegetarian street food, Lahore-style kebabs, and more. Unlike the more famous Brick Lane, you won't find a tourist trap in sight. There are enough types of cuisine to keep even the most cosmopolitan of travelers satisfied. So where should you go? Some of our favorite spots on the street include Diwana Bhel Poori House (for their mango lassi drinks) and the Bree Louise (for their award-winning real ales). The steak and kidney pie there is amazing too – not gonna lie.
4. Berwick Street, Soho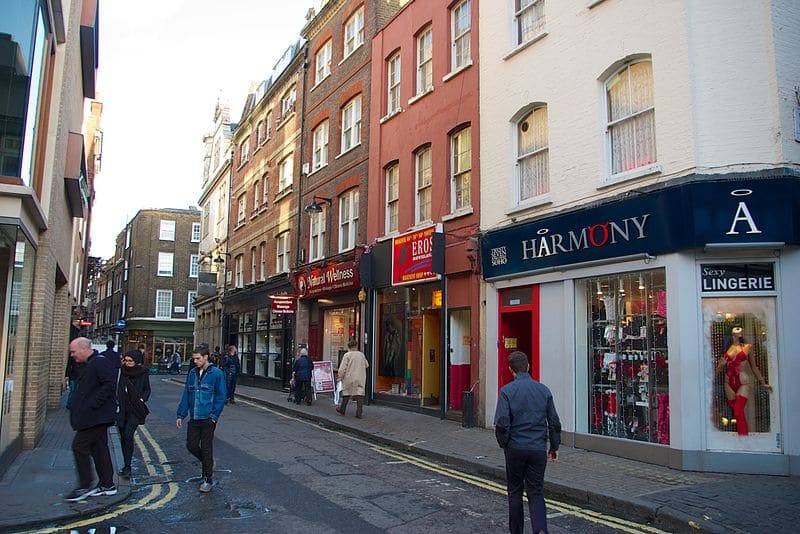 Of all the London Streets, Berwick is one of the busiest thoroughfares. Its mark in the city's history has been solidified ever since its appearance on the cover of the mega-selling Oasis publication '(What's the Story) Morning Glory?' Back during the days of Britpop fever, this street was so crowded with record shops that it was known as the 'Vinyl Mile.' With the rise of iTunes and Spotify, there are only a few remaining. But it's definitely worth the search.
However, what the street lost in old record shops, it gained in fun hole in the wall shops, quirky clothes shops, and charming side street cafes. At the end of the street, you'll find the historic Berwick Street Market, having been around since the 18th century. Take advantage of the old charm while you can though. There are so many things to do and see here. Rumor has it renovations are in the works. Soon, Berwick Street will be home to a swanky new boutique hotel, new flats, and a whole row of shopping units.
5. Whitecross Street, EC1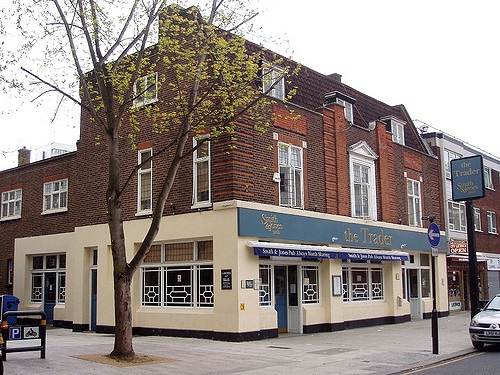 Smack between Old Street and the busy crowds at the Barbican, Whitecross Street is often overlooked. We're happy that this spot is a little under the radar though, considering it's got everything that you could want. Old style pubs give way to chaotic thrift shops, a grand street market sells all the produce you want across the way from old architecture.
If you've happened to come by from wandering nearby, it's easy to see why Whitecross Street makes for such an epic stroll. From handsome facades to enticing window views this area is a lovely look into the pre World War II landscape. You'll find pubs flooded with locals, construction workers eating out in the sun, and just nearby, the memorial of three literary giants (William Blake, Daniel Defoe, and John Bunyan.
A rare blend of authenticity and down to earth grunge, this loveable little section of town is the place to be. Scope out some of the best eateries and treat yourself to some local delicacies. Think pie, mashed potatoes, and pale ale, flat whites, chic art galleries, and boisterous taverns. The Two Brewers is a must-see.
6. Monmouth Street, WC2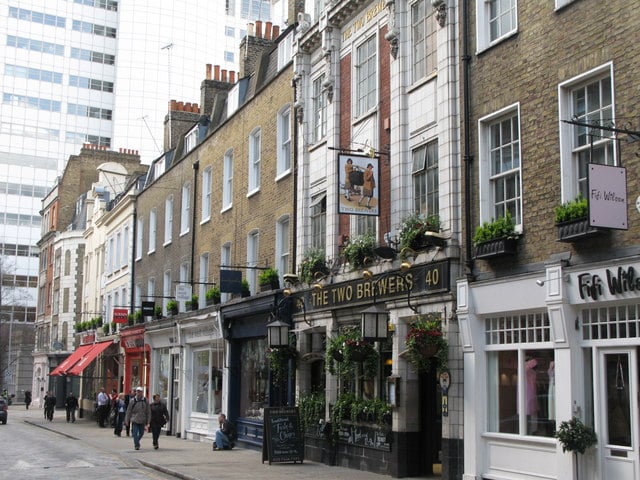 According to Charles Dickens, Monmouth Street "has still remained the burial place of fashions…and it will remain until there are no more fashions to bury." Sure that was in 1836, but if Dickens were alive today, he'd be choking on those words. Today, about 70% of Monmouth Street is dominated by high fashion boutiques, most of them independent designers and all of them great.
The rest of the street is for the foodies, offering a string of authentic restaurants, cafes, and shops selling all kinds of treats as well as the namesake Monmouth Coffee. Yumm. While you're there, keep your eyes open for the famous sundial pillars, Seven Dials. The first one, standing right in the middle of Monmouth Street, was demolished in June 1773 when authorities found out the mob used it as a meeting place.
At the time, this was one of the most crime-ridden London streets. In fact, this was the area that inspired William Hogarth's engraving 'Gin Lane,' depicting a scene of intoxicated Londonders stirring up trouble. Today, the cobblestone streets and old buildings remain. The sundial pillar was rebuilt in 1989. Now, Monmouth Street is a chic shopping haven over in the West End of the London streets.
7. Broadway, Crouch End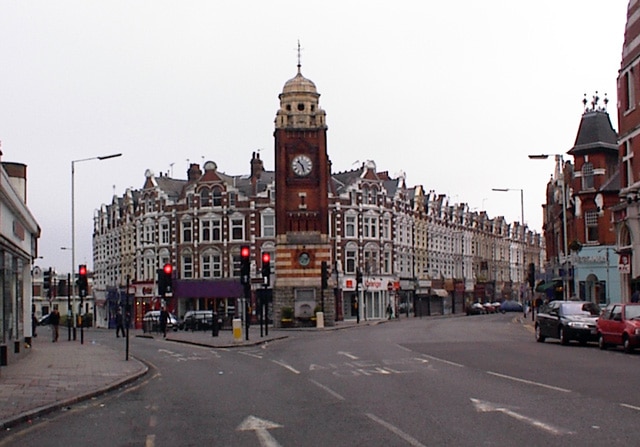 Welcome to the Urban Village. Over 100 years ago, these London streets were completely rural. Without a convenient tube or train station nearby, Broadway in Crouch End feels like its own separate little world. But we're sure the locals don't mind. Walk around for just a few minutes and you definitely start to get a feel for the place. There's no denying that this place has a fancy side.
Fill up your arms with antiques over at Park Road. Indulge in some superior tapas at a local eatery and browse high-end house plants in small, well-appointed shops. This street is filled with authenticity and a lot of tradition too. It's not uncommon to find festivals in the town square and a whole lot of community spirit.
8. EC4M, 8AD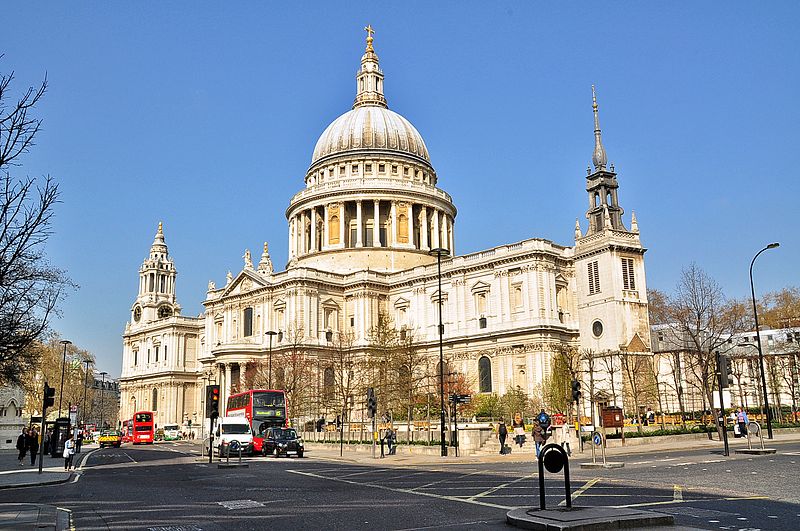 Come here just for Saint Paul's Cathedral. This stunning Anglican cathedral is both the seat of the Bishop of London and his mother church of the Diocese of London. You'll find it on Ludwig Hill at the highest point in the city. Dating back from the 17th century, it was designed in the English Baroque style by the architect Christopher Wren.
Today, Saint Paul's is one of the most recognizable landmarks in all of the city. Standing at 365 feet high, it was the tallest building in the city until 1967 and remains one of the tallest domes in the world. But besides its architectural grandeur, it also holds a special place in the city's history.
Among the services held at Saint Paul's include the funeral of Admiral Nelson, the Duke of Wellington, Sir Winston Churchill, Baroness Thatcher, and more. If you want to go catch a service, a choral Evensong is held at 5 pm on Saturday nights. For more dates and times on services and events, feel free to visit the church website.
9. Fleet Street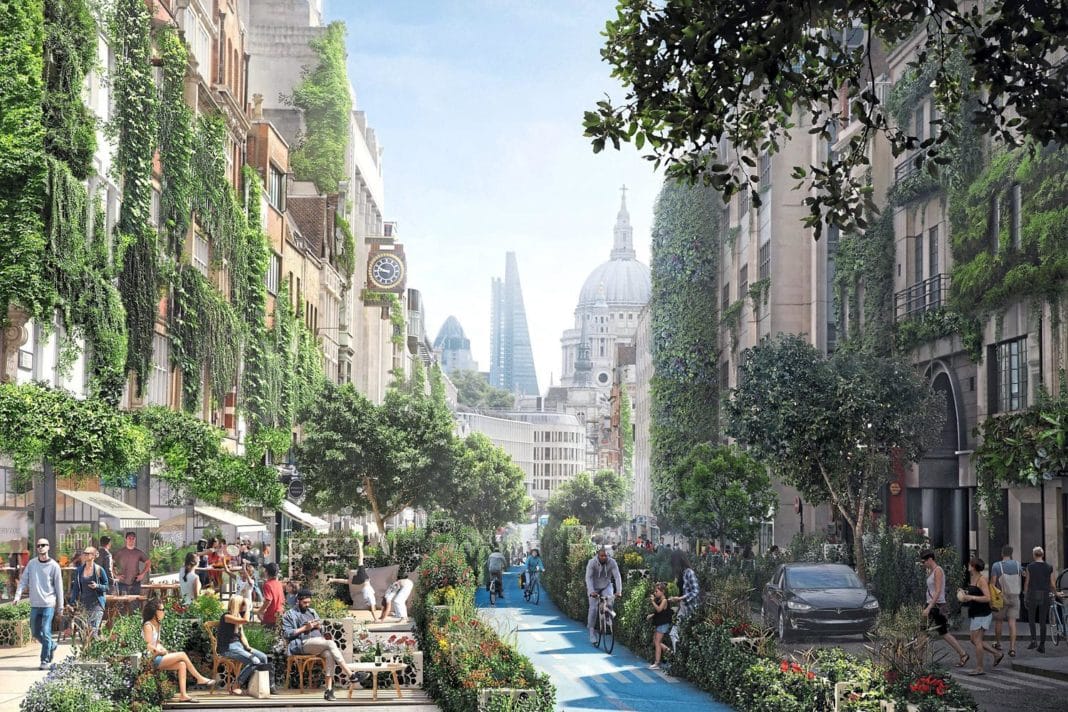 Okay, this street has so many things to see but we just have our sights set on visiting one. Have you heard of Ye Olde Cheshire Cheese? Keep Saint Paul's Cathedral at your back for about a mile or so and keep walking. You'll find this Grade II public house turned pub down a small cobblestone street on the right hand side of the street.
First built in 1538, it was restored after the Great Fire of 1666. The pub is best known for its literary associations. Regular patrons included Charles Dickens, G.K. Chesterton, and Mark Twain. Push open the wooden door by the old lamp and you'll find a cavernous twist and turn of rooms running underground. The top levels feature cozy corners and rooms fit for two.
The further down you go, the space opens up to long communal dining tables where locals laugh and share a meal over a good pint. If you're confused as to where to order, don't worry – we were too. You'll find the bar all the way downstairs. Place your order with the bartender on staff and stick around while the kitchen staff whip up some of the best shepherd's pie and chocolate cake you've ever tasted.
10. Chalton Street, NW1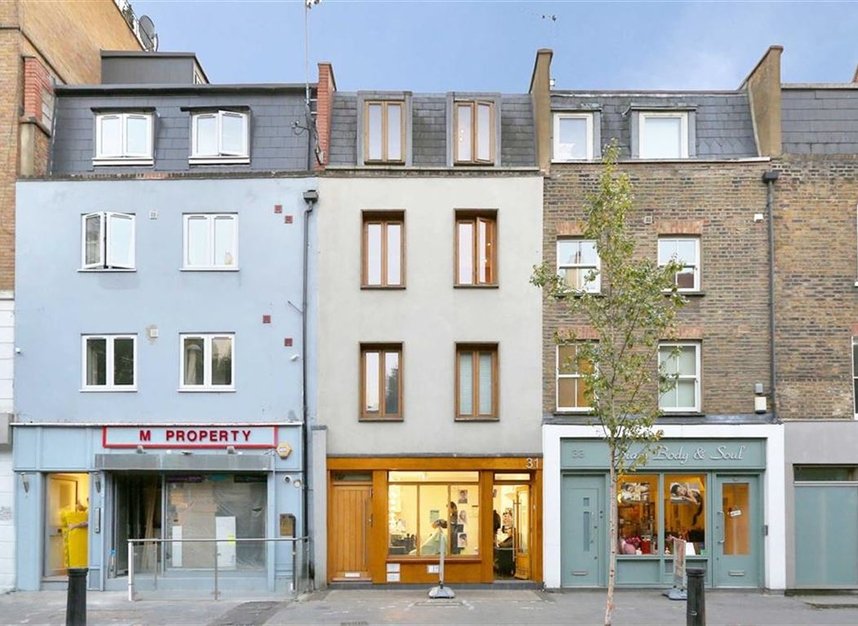 In his book 'A Londoners Own London,' Charles George Harper wrote "I will not declare that those who have not visited Somers Town have missed much." Well, that was 91 years ago. Today, travelers and locals alike are missing out if they haven't spent a good amount of time walking around Chalton Street.
You'll find it nestled between two train stations. As low-key as Chalton may seem, it was once home to Mary Wollstonecraft, Charles Dickens, and Mary Shelley at one point. In more recent years, Shane Meadows also chose it of all the London streets as the set for his whole film, 'Somers Town.' While Chalton is the area's main strip, you will also find two charming art galleries nearby as well as vegan shops, historic pubs, and a slew of enticing looking restaurants. If you swing by at the right time, you can see the twice-weekly street market.
11. High Road, East Finchley
Think of East Finchley as the Beverly Hills of London. Famous names like Margaret Thatcher, George Michael, Emma Bunton, and more have all lived here. If you're interested in seeing the mansions where the rich and famous live, take a walking tour around the ridiculously-priced homes over on Bishop Avenue. To give you some perspective on the cost, in 2016, Justin Bieber rented out one of the houses there for £25,000 a week.
However, this neighborhood isn't all about the financial elite. Walk up High Road through lovely north London. This little spot is close enough to reach Zone 1 on the tube, yet far removed enough to escape the big city. Fantastic restaurants and pubs line shaded sidewalks across from residential side streets. You'll find quirky bookshops, hole in the wall joints, and an overall world of delight. This is a great place to eat, drink, laugh, and unwind. Some of the best London streets are the ones you would least expect.
12. Lewisham Way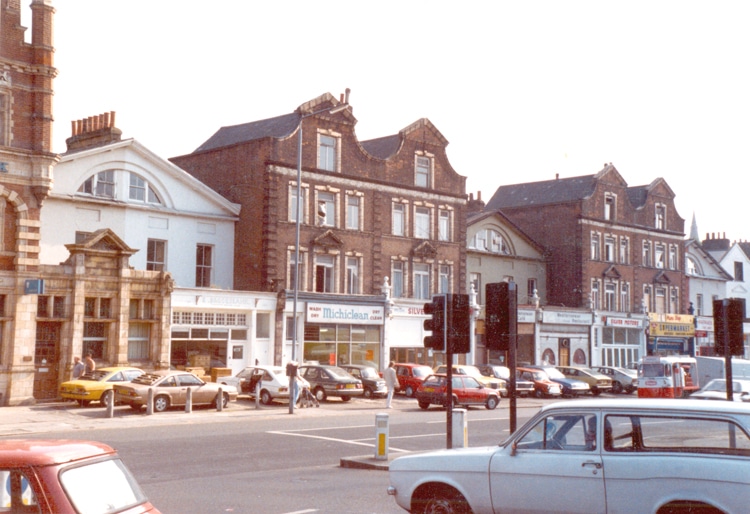 Spanning from New Cross to Goldsmiths College, Lewisham Way is right in the middle of it all. While it's certainly not grand (you won't find bank-breaking homes here), it has a certain charm and quirk that go a long way. Over the years, Lewisham Way has managed to retain its south east spirit. Wandering down the road is like going to see a curiosity cabinet. You never know what you might find.
One of the things you'll find along the way is the Secret Stone House, built all the way back in 1773. Interspersed throughout new and old architecture, you will find charming cafes, farmer's markets, and artisan stores. This street is a breath of fresh air; resource and ingenuity abound.
If you're wondering where to stop we have a few suggestions for you. First things first – coffee. You won't find any better than the silky flat white from the kooky cafe Birdie Num Nums. On Sundays, they serve up an amazing brunch menu along with some fun live jazz.
13. Westow Street, Crystal Palace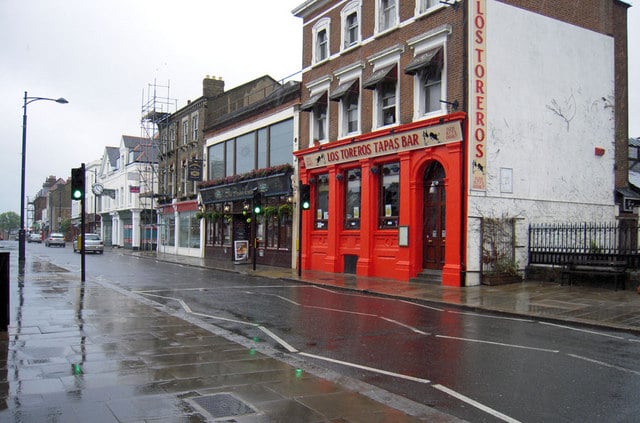 Walk just seven minutes from Gipsy Hill Station and you'll come across Westow Street. Old Victorian architecture pervades, offering plenty of beauty for south Londoners to explore. Here, you'll find a cute community-run library and some of the best pubs in the city. Independent shops and eclectic cuisine line the streets. Overindulge in some Vietnamese food and then walk it off as you explore the nearby Crystal Palace Park.
Despite the area being known for a commuter part of town, Westow is lively throughout the week. If you want the most authentic taste of the Crystal Palace Life though, it's best to visit on a weekend morning. Just make sure to give yourself a little bit of extra time. Chances are, you'll be lining up behind them for brunch.
14. Northcote Road, Battersea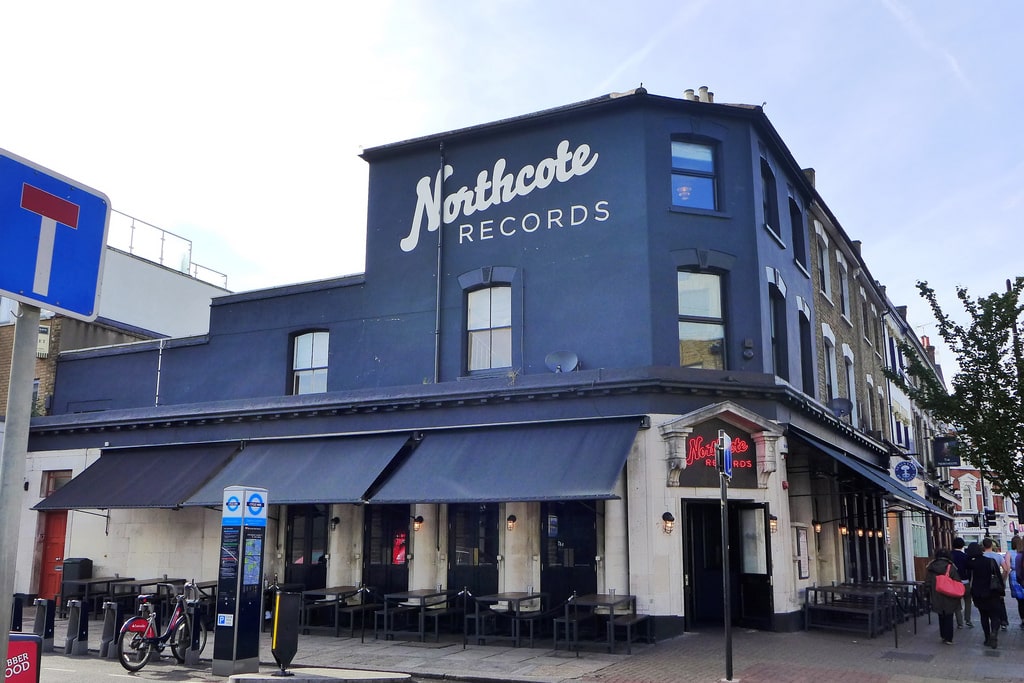 A rarity of independent shops and restaurants, Northcote Road is a refreshing stop in a bustling city. Of all the London Streets, check out this little one in Battersea. Some of the places here have been in business for every 30 years. You can talk to the owners and learn a world of fascinating stories and get the inside scoop on what the locals in the area like to go do. There are so many places you need to go but we'll just tell you about our top picks.
First things first. Swing by Hamish Johnston. This independent shop is a cheese lover's dream take your pick from over 120 different types of creamy goodness. Stock up on a little extra and save some for an afternoon picnic. When you're ready for a drink, Philglas & Swiggot is where it's at. This place has the best vino as well as the most welcoming and knowledgeable staff around. We love that they work with local restaurants to host pop-up food events.
15. Greater Eastern Street, Shoreditch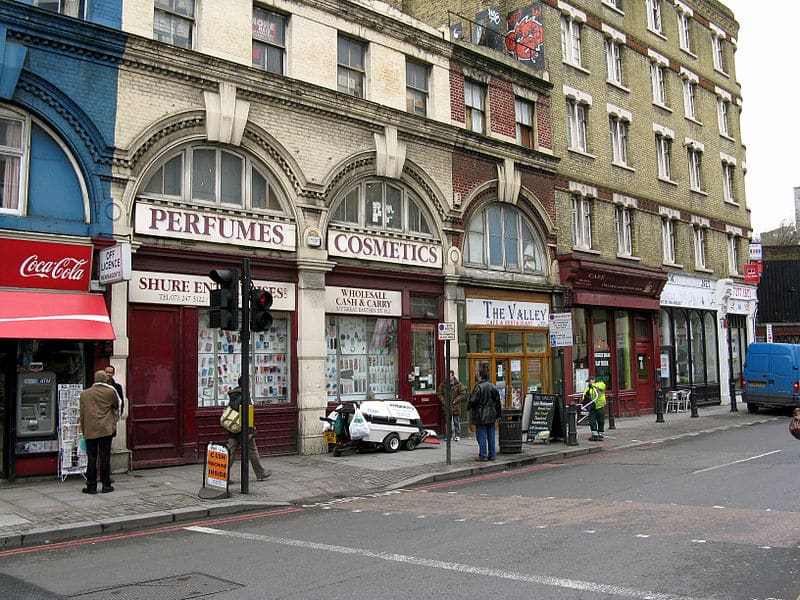 Dodge hordes of tourists in the heart of downtown and head out to somewhere a little more authentic. Greater Eastern is one of the London streets that is just that. There are loads of things to see and do here. At first glance, the street honestly looks ordinary at best. But for adventurous travelers with a keen eye, there are nooks and crannies that just can't be overlooked. Start off your afternoon of exploration with a drink at the Book Club.
Since The Book Club can get a little crowded, you also have your pick from the quirky hideaway Lounge Bohemia. This in-the-know bar is one of the bests on the London streets. For some truly memorable eats, try something different at the vegan eatery Essence Cuisine. Their charcuterie board is amazing.
Book Your Trip to Roam the Best London Streets
We hope you enjoyed reading about the best London streets. As you can see, this diverse city has much to offer the adventurous traveler. History, magnificent architecture, and a cosmopolitan culture all come together to create something truly unique. Of all the London streets on our list, which ones caught your eye the most? Let us know in the comment section below.
Common Questions
Are you looking for more trip inspo for a European getaway?
Questions and Comments
Do you have any questions or comments for us? If so, feel free to leave us a message below. We will be sure to get back with you soon.
Related Article: 7 Famous Statues to Seek Out on Your Next Adventure