Not Your Average Bagel
It's not every day that you see Rainbow Bagels go viral on social media. So, fellow trekbible writer, Faith Walls, and I set out to the task of tasting these magical creations for ourselves. After a few Starbucks stops, Chipotle breaks, and extensive metro rides, we found these hyped bagels. Of course, it wasn't easy. Running around NYC in sub-zero temperatures without proper winter-apparel (island boy here), made this search quite the adventure. Was it worth it? Yes. Did the bagels exceed my expectations? Yes. Would I go to Brooklyn again just for a Rainbow Bagel? Quite possibly. Keep in mind that bagels weren't my go-to food, and still aren't. But for all the bagel-lovers out there, this place changes things.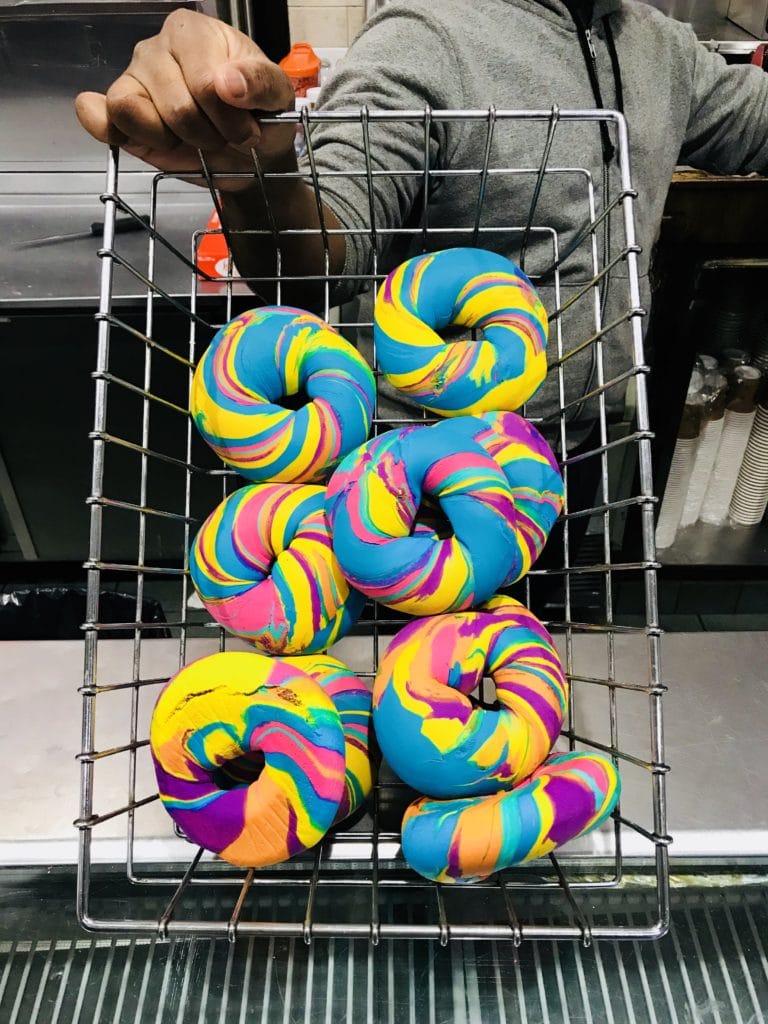 Image Credit: Micah Trostle
Rainbow Bagels Shipped to Your Front Door
The Bagel Store boasts "The World's Most Creative And Beautiful Bagel Artistry." Faith and I couldn't agree anymore. Located in Williamsburg, right in the heart of Brooklyn, the store has certainly thought outside of the box. The Bagel Store also operates as a mini-cafe. Not only do they sell bagels, but offer a whole array of breakfast classics, such as omelets and French toast. Even if you don't fancy any of the latter, try one of their jumbo cookies, as they are just as good.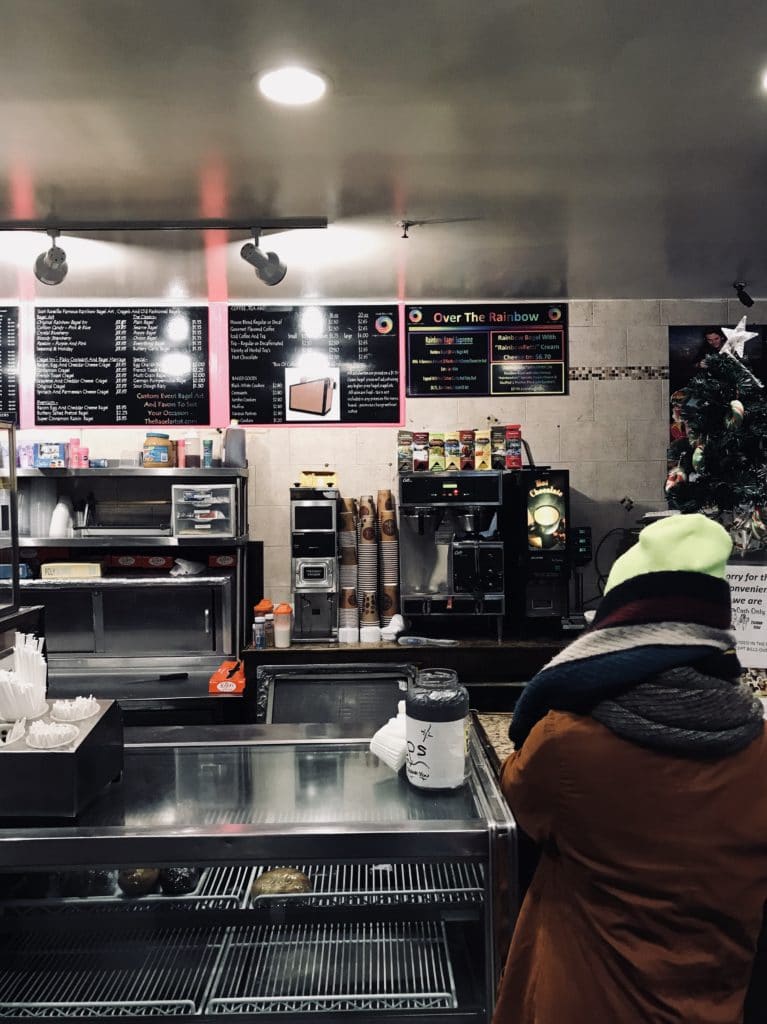 Image Credit: Micah Trostle
So say your schedule isn't as flexible as Faith's and mine, and taking a day trip to NYC isn't possible. Well, you're in luck. The Bagel Store has just announced a waiting-list for those ordering nationwide. Yes, soon you can literally eat Rainbow Bagels from the comfort of your home. Interested in trying a world-famous bagel for yourself, or just want to make your food-crazy Instagram followers jealous? Then The Bagel Store should be at the top of your bagel bucket list.
Care to know our favorites? I mixed things up and ordered the Rainbow Bagel with Maple Bacon cream cheese. Faith kept it simple and stuck with the Rainbow Bagel with cream cheese.
Interested in the Rainbow Bagel or have already tried it? Leave a comment below and tell us!
Related Article: The Best Pizza in NYC Money Can Buy
SaveSave
SaveSave
SaveSave
SaveSave
SaveSave
SaveSave
SaveSave
SaveSave
SaveSave