Try a bite at one of the best Italian restaurants in Los Angeles.
Los Angeles contains a variety of amazing restaurants, with its vibrant, diverse culture influencing the creation of unique dining spaces. With many different Italian restaurants, the city hosts some of the most incredible places to enjoy a Southern European meal. From fresh pastas to oven-baked pizzas and sweet pastries, the Italian eateries in LA will satisfy all your food cravings. Discover some of the best Italian restaurants in Los Angeles by reading our article below.
1. Bestia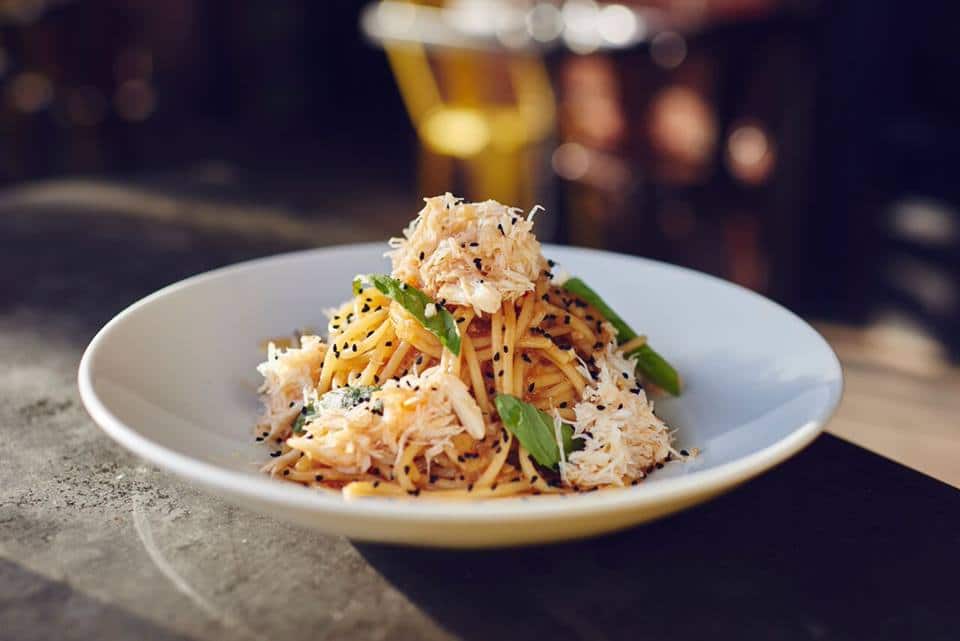 Credit: ​Bestia
Named after the Italian word for beast, Bestia maintains an intense yet whimsical atmosphere. With decorations like wood, meat-hook chandeliers and hanging steel tracks, the restaurant has a cool, powerful design. The amber color scheme and quirky booths, created by District Millworks, add a more playful mood to the dining area. When you eat at Bestia, you'll feel impressed by the unique space, as it differs from many typical Italian restaurants.
As one of the best Italian restaurants in Los Angeles, Bestia only serves the most delicious meals. Emphasizing homemade, never store-bought food, the restaurant prides itself on creating fresh, interesting dishes. Pastas and pizzas, made from scratch, have flavors influenced by multiple regions in Italy. For those with a sweet tooth, try some of Bestia's delicious desserts. These carefully crafted pastries, created by co-owner Genevieve Gersis, provide a satisfying end to a yummy meal.
2. Union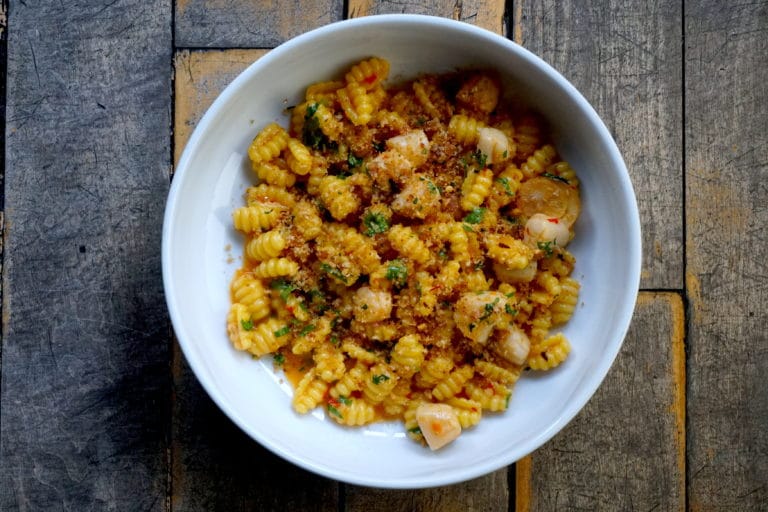 Credit: Union
Union has maintained a reputation as one of the best Italian restaurants in Los Angeles. Located in Pasadena, the restaurant's menus take inspiration from both the California region as well as Northern Italy. Owners Chef Bruce Kalman and Marie Petulla decided to create this 50-seat dining spot to serve the local LA residents. With an intimate, cozy design, the space makes meal-goers feel comfortable and at home while eating.
Combining regional foods and simple ingredients, Union offers guests uncomplicated, yet delicious dishes. Union remains a great restaurant for enjoying time with family and friends, while sharing a tasty meal. The dinner menu offers items like Porchetta, Swordfish, and a variety of pastas, such as Squid Ink Lumache. After you finish your meal, sip on a dessert wine, or try a creamy gelato.
3. Gesso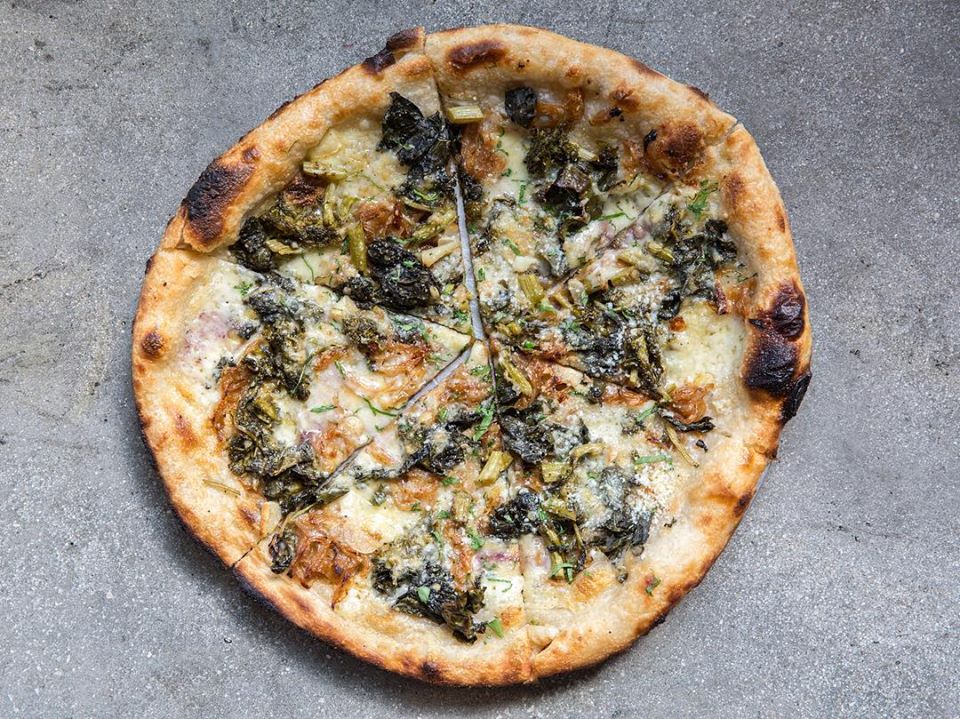 Credit: Gesso
This all-day restaurant and bar deserves its spot on our list of the best Italian restaurants in Los Angeles. The atmosphere of this dining location remains airy and welcoming, inviting travelers to stop by for a bite to eat. During the day, the space contains tons of natural light, letting you enjoy the California sun as you dine. Gesso also becomes even more lively at night, as meal-goers enjoy the bar's offerings with friends and other guests.
Chef Doug Miriello's cooking combines elements of his Jewish and Italian heritages, as well as the California area. Menu items include unique dishes for every meal of the day. Start your late morning with some buckwheat ricotta pancakes, then enjoy a dinner of fried eggplant and octopus puttanesca. Spend a few hours of your evening tasting some of Gesso's delicious cocktails, like the Salty Chihuahua or Tropicana Sour.
4. Alimento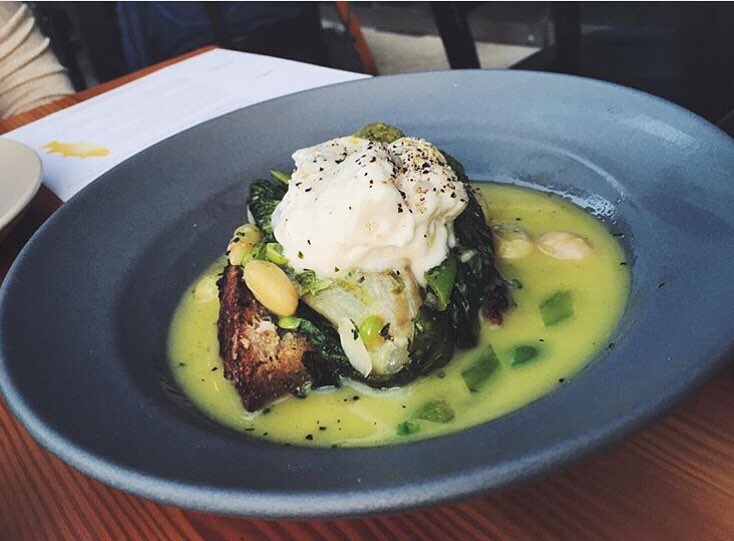 Credit: Alimento
Found in the Silver Lake neighborhood of LA, Alimento maintains a modern, regional approach in its creation of Italian food. Zach Pollack, owner and chef of Alimento, has created one of the best Italian restaurants in Los Angeles. Utilizing locally-sourced foods from artisanal growers, the dishes at Alimento taste fresh and represent the flavors of the California region. Though the meals at this restaurant have been influenced by Italy's traditional cuisine, the dishes veer towards more contemporary cooking.
While at Alimento, guests can enjoy meals like pork meatballs, ricotta dumplings, and saffron torchietti. Alimento also contains a wide array of wines and microbrews from the U.S. as well as Italy. The wines have been especially picked from small producers and have an organic seal of approval.
5. Chi Spacca
Credti: Chi Spacca
This award-winning dining locale has earned its status as one of the best Italian restaurants in Los Angeles. Chi Spacca remains an ideal eating spot for those who enjoy the rich flavors of meat. Known as the "meat speakeasy," the restaurant emphasizes dishes that utilize quality cuts of animal protein cooked in savory flavors. If you're a vegetarian, don't worry about skipping out on this restaurant. Chi Spacca also has a number of dishes for those who forgo eating meat.
Serving gourmet dishes, including whole branzino, grilled octopus, and braised lamb shank, the restaurant offers a true fine-dining experience. Their cheesecakes, coming in flavors like key lime and passion fruit, will satisfy any dessert-lovers. Make sure you choose a glass of red or white wine from Chi Spacca's extensive wine list. The beverage will be the perfect complement to your meal.
6. Jon & Vinny's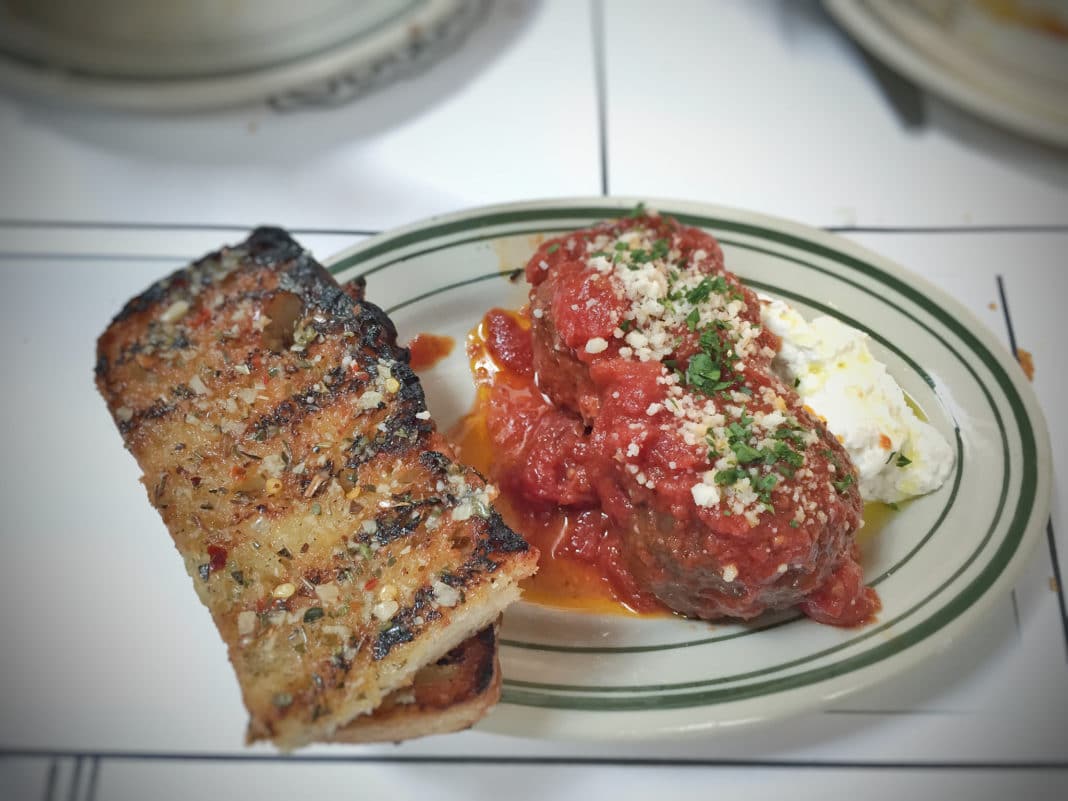 Credit: T.Tseng
Created by Jon Shook and Vinny Dotolo, this restaurant offers the perfect venue for families to share a meal together. Every food item on Jon & Vinny's menu will satisfy cravings for true Italian cuisine. Kids will enjoy the variety of dishes, catered with their interests in mind. Homemade pizza and delicious pasta dishes, such as traditional spaghetti, comprise the most popular meals at this eating spot.
Other tasty offerings found at one of the best Italian restaurants in Los Angeles include a variety of desserts. Chocolate budino and soft serve ice cream may appeal to lovers of both complex and simple sweet treats. Early-risers should try the BLT or signature breakfast pizza. A wine shop near the back of the dining space also offers different selections of the grape beverage. Make sure to try a glass as you enjoy your meal.
7. Officine Brera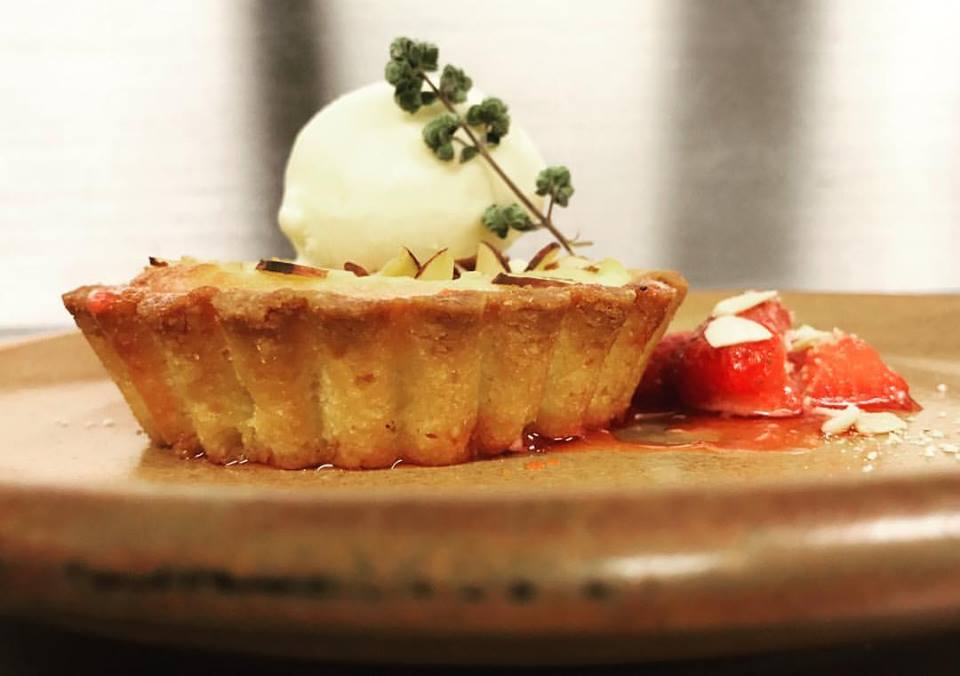 Credit: Officine Brera
This contemporary dining space remains one of the best Italian restaurants in Los Angeles. At Officine Brera, meal-goers will be able to taste dishes reminiscent of cuisine from Northern Italy's countryside. The trattoria, created by Chefs Angelo Auriana and Matteo Ferdinandi, was inspired by the owners' experience growing up in Italy. Accordingly, the dining space maintains a warm, inviting atmosphere, perfect for enjoying meals with friends and family.
Utilizing traditional recipes from the chefs' background, the menu items reflect authentic Italian tastes. At the same time, the dishes have also been crafted using modern techniques, bringing old dishes into the present. For lunch, guests can have gnocchi al sugo alongside an olive salad. After a few hours of catching up with your friends, you can have a dinner of carne bovina or tagliatelle. Finish off the meal by tasting some delicious sweets from Officine Brera's extensive dessert menu. Items include biscotti, gelato, and castagnole, a fried doughnut served with caramel sauce.
8. Sotto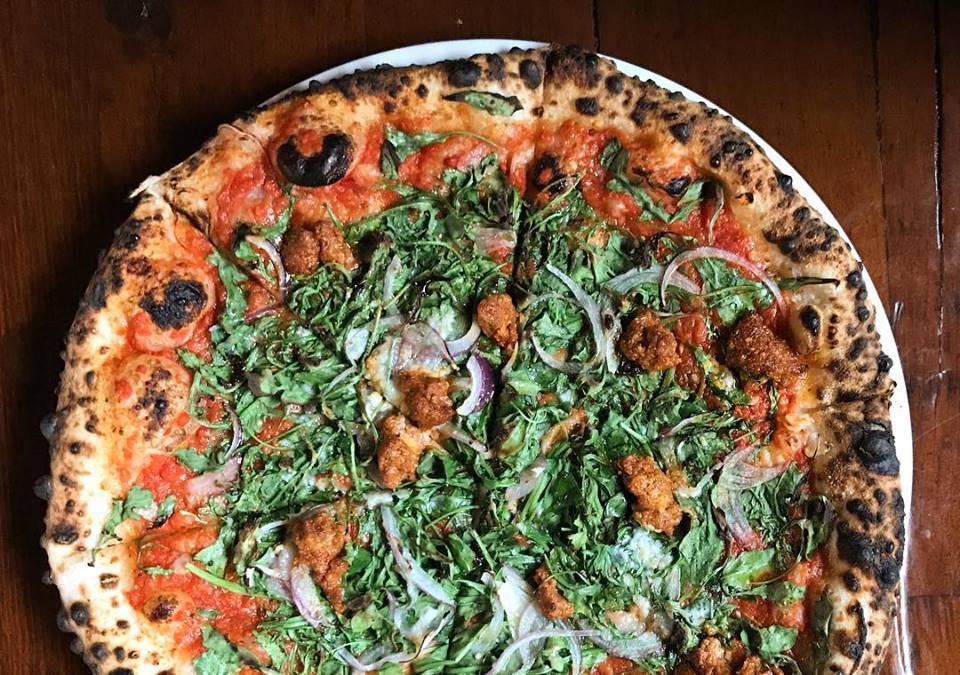 Credit: Sotto
Due to many months spent in Bologna during his childhood, Chef Sotto understands the connection between food and family. The owner of Sotto has even worked at Michelin-starred restaurants, reflecting his deep knowledge of how to create gourmet dishes. Through its dedication to crafting delicious meals, Sotto has become an example of the best Italian restaurants in Los Angeles. The eating spot was even given the award of "#1 Best New Restaurant" by Los Angeles Magazine.
Dishes on Sotto's menu have been inspired by cuisine from the Southern region of Italy. Alongside fresh pastas and Neapolitan pizza, cooked in a wood-fire oven, diners can also enjoy some authentic Italian wine. The wine list at this restaurant as been named "one of the most interesting lists" in Los Angeles. You'll be able to savor the bold flavors of deep red, white, or rose wines as you eat your dinner.
9. Osteria La Buca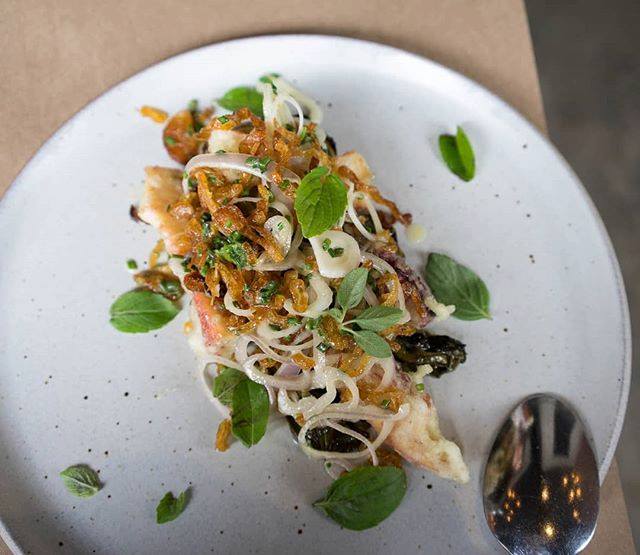 Credit: Osteria La Buca
Osteria La Buca emphasizes Californian tastes with recipes inspired by various regions in Italy. At their core, this restaurant values simple dishes that provide bursts of flavor in every bite. Using produce from the site's own farms in Los Angeles, Osteria La Buca's cuisine utilizes mainly fresh, regional foods. In fact, the restaurant makes an effort to only use non-synthetic and unmodified products.
Within their special pasta room, the chefs at this dining locale craft delicate and delicious pastas each day. Starters such as house-made ricotta, pork meatballs, and steak tartare crostini would make perfect dishes to share with friends. If you're interested in a larger meal, choose something from the dinner menu, like spaghetti cacio pepe. Baked egg pizza, which contains roasted mushrooms and parmesan, provides the ideal dish to satisfy your Italian food cravings.
10. Vincenti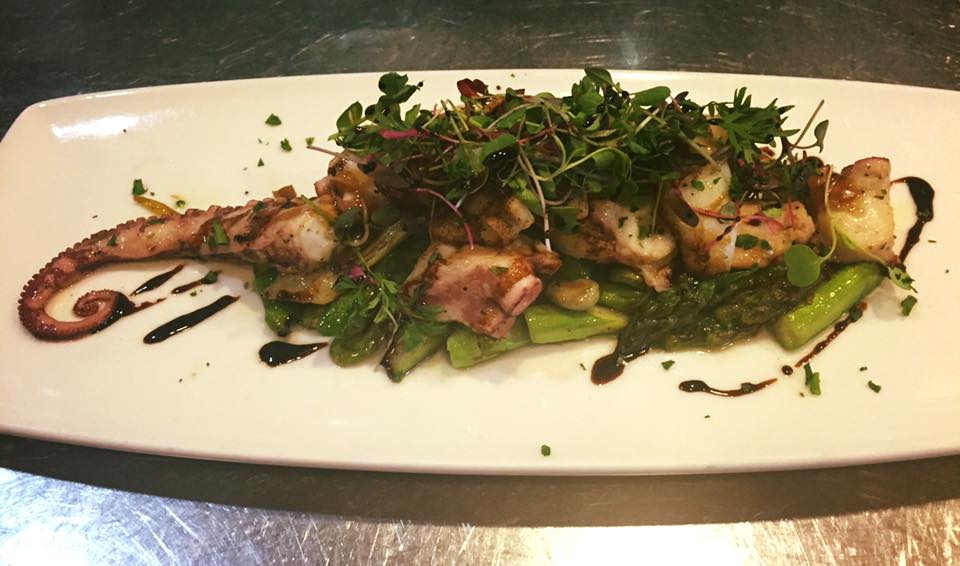 Credit: Vincenti
As one of the best Italian restaurants in Los Angeles, Vincenti consistently serves high-end, quality dishes. Found in the exclusive region of Brentwood, the restaurant has given fine-dining experiences to its customers for two decades. The gourmet eating spot has a glamourous atmosphere, with dark wood furniture and candlelit tables inducing an amber glow. While enjoying your meal, you'll feel in awe of the luxurious, yet inviting environment.
Serving traditional dishes from Italy alongside regional fare, Vincenti provides guests with authentic Italian cuisine. On Mondays only, you'll have the opportunity to try some unique pizzas, such as mozzarella di bufala and porcini. The restaurant also has Happy Hour specials, with each dish served costing only ten dollars. Save room for the dolce del giorno, the special dessert of the day.
Enjoy Italian food with a Californian twist when dining in Los Angeles.
When you travel to Los Angeles, you'll be surrounded by a multitude of amazing dining options. Residents and tourists alike will love the various Italian eateries located throughout the city. Before you book your trip to the city, check out our article and plan your top eating spots. We hope you'll be inspired to taste a delicious meal at one of the best Italian restaurants in Los Angeles.
Related Article: The Best Restaurants in Laguna Beach You Have to Try!