Are you wondering where to travel in September? Check out these top weekend getaways in Florida.
No matter what time of the year you visit, Florida's warm weather and sunny skies are there to meet you. There's a reason why it's called the Sunshine State. For those who call it home or even those who just want to escape home for a few days, we've rounded up some of the best short weekend getaways in Florida for you to take.
Here Are Our Picks for the Best Weekend Getaways in Florida
1. South Beach, Miami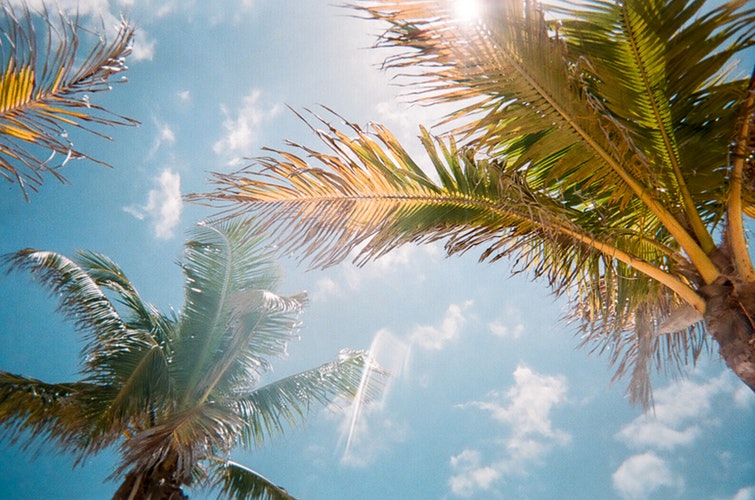 If we didn't list South Beach on here, we would be steering you wrong. While we're not into the touristy scene of the summer, come fall and believe it or not, winter, this is the place to be. The crowds have died down now that it's September and so has that massive heat wave and (some of the) humidity. Now, you can enjoy large stretches of sand all to yourself and take a dip in turquoise water that's as warm as your heated pool.
Besides, if you haven't been to Miami before, this stretch is iconic. Ocean Avenue and the main part of South Beach have been featured in countless films on the big screen. From 5th all the way to 15th street, there is lively music, enticing restaurants, and an enviable nightlife. And while the dancing and drinks scene is great, somehow the daytime views are even better. There's no doubt that South Beach is one of the best weekend getaways in Florida.
2. Surfside Beach, Miami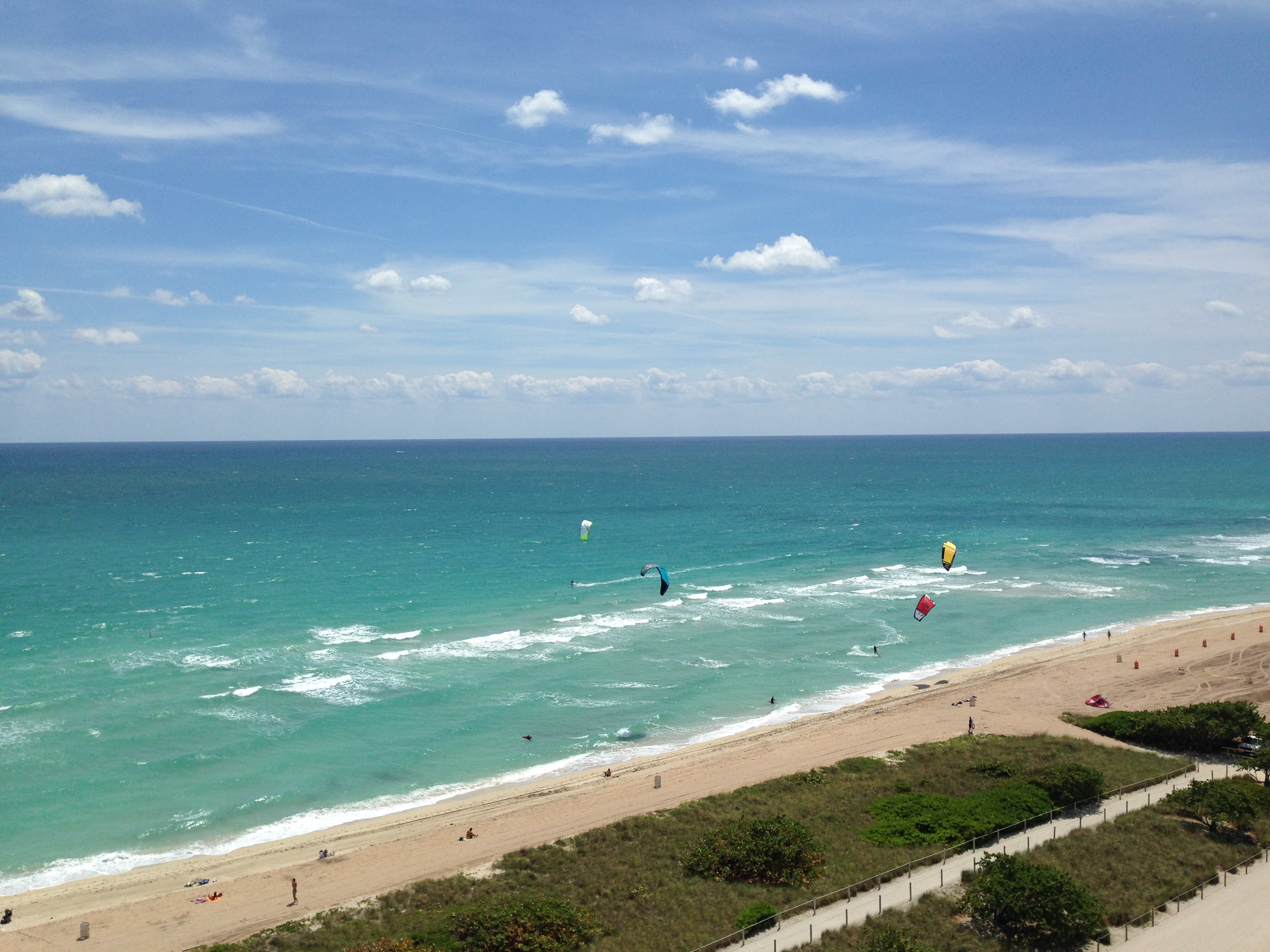 Listing just 'Miami' on here would be too broad. If you've ever spent a good amount of time in the city, you know that it has layers. Different neighborhoods give off completely different vibes. After all, this is one of the most multicultural cities in the country. Understanding ethnic and cultural enclaves makes a big difference in the way you approach travel. If you're looking for the beach scene and want to skip out on South Beach, Surfside Beach offers a great albeit sleepier alternative.
We've said it before and we'll say it again. This is the closest thing you will get to finding a small town vibe within a big city. Surfside Beach is pure bliss. Old school barber shops and cafes intermix with the modern, ever-changing skyline. Passing residents greet each other by name. There's a sense of familiarity here, of a peaceful community among a fast-paced society. It's such a breath of fresh air.
3. Everglades National Park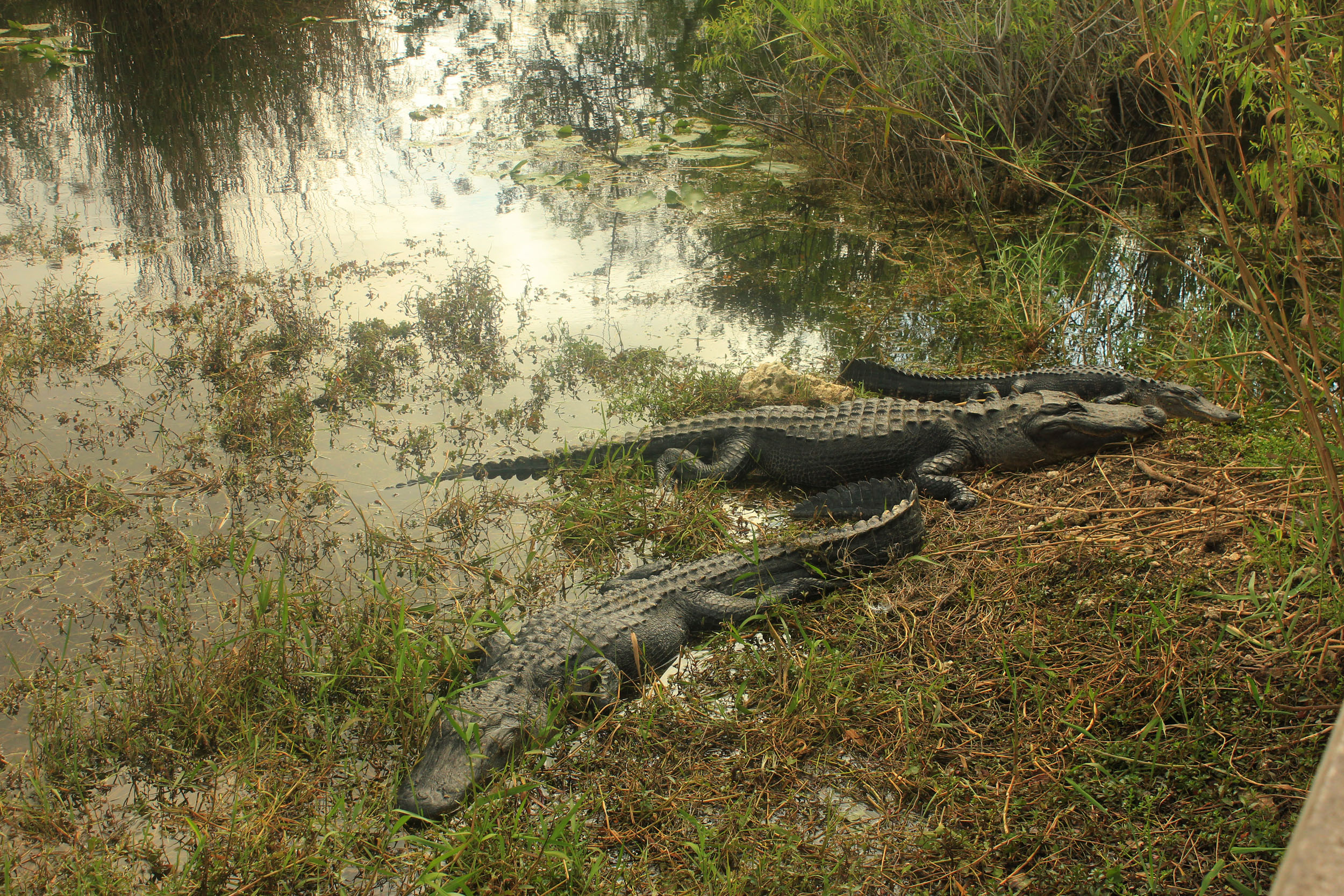 This should be a weekend adventure in and of itself. To truly immerse yourself in nature and all that this stunning national park, it's going to take a whole lot longer than a day. Of course if you are short on time, there are a few fun things you can still do. But for those who want the whole enchilada, we commend you.
Everglades National Park is only about one hour south of Miami. And it's a blast. What is better than getting out on an air boat and exploring in the midst of nature. Here, conservationists instruct you about how to view, respect, and help to preserve wildlife. You will get safe up close encounters with some of the most stunning creatures on the planet. This is truly a unique ecosystem.
4. Saint Augustine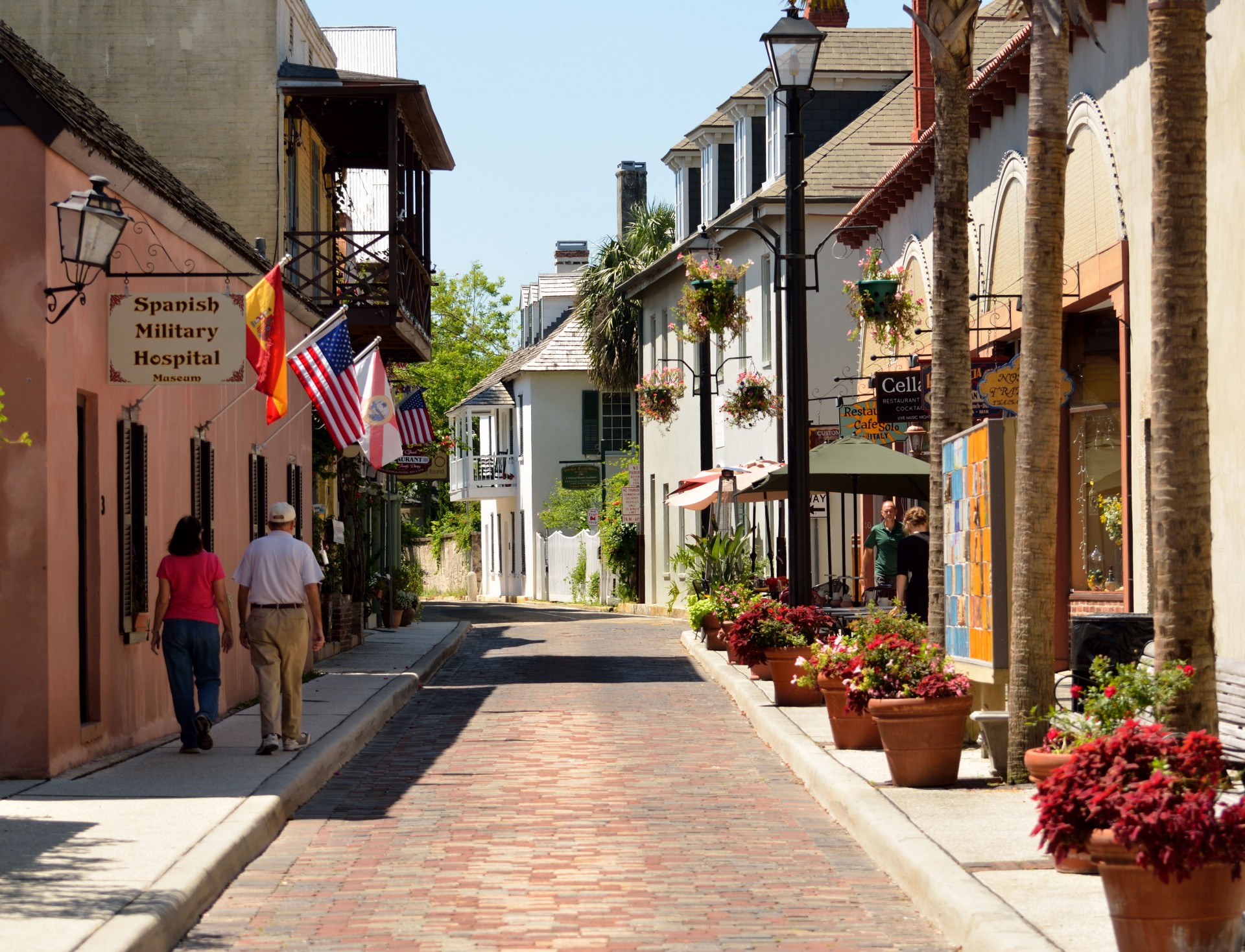 Are you ready to explore? One of our favorite weekend getaways in Florida is Saint Augustine. Spanning 144 blocks, this city is one of the best historical attractions on the east coast. Exuding a unique charm and integrity, we dare you not to fall for its quirky personality. While a few tourist traps have snuck their way into the city, you can brush right over them. We've taken the guesswork out of exploring for you. So, you don't have to stumble over the duds. Just come along for the ride.
You'll never find an easier time diving into the heart of a place. Just turn a corner and you'll run into something fascinating.. World-class museums, centuries-old architecture, and cobblestone lanes all lend to a dynamic  presence. Here, vestiges of times past are effortlessly juxtaposed with the new. One of our favorite places to spend the day is Castillo de San Marcos.
It is the oldest masonry fort in the continental United States. You'll find it located on the western side of Matanzas Bay in the city of St. Augustine. A national monument, the fort is over 315 years old. At the time of its construction, served to protect and defend Spain's claims to the New World. Of all the things to do in St. Augustine, this is one of the most popular.
There is plenty to see and do at Castillo. Explore numerous rooms that once housed soldiers and prisoners. Roam  the larger interior courtyard or make your way up to the gun deck which offers free views of the city. You will find that there are both regular programs offered daily as well as ranger-led tours that come free with admission. The kids will also love the cannon firings and weaponry demonstrations. The calendar for these events are listed to happen on Fridays, Saturdays, and Sundays at 10:30 a.m., 11:30 a.m., 1:30 p.m., 2:30 p.m., and 3:30 p.m.
Are you interested in visiting the Castillo de San Marcos National Monument? If so, passes can be purchased either online or at the ticket booth on site (open from 8:45 a.m. – 4:45 p.m.). Keep in mind that special events and promotions put on by Castillo may have additional admission fees.
5. Key Largo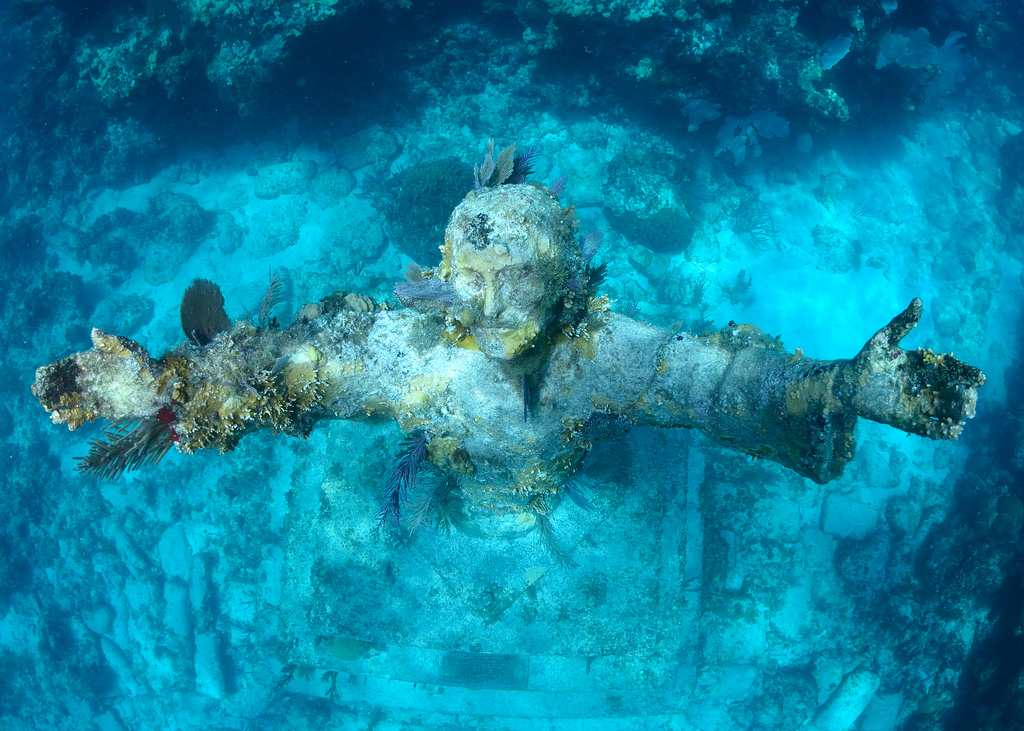 If you ask us, Key Largo is all about the pie, snorkeling, and camping. You're at the entryway to all of the Keys. This is a great place to stop for some pie and conch fritters, take a canal tour, and explore. As far as weekend getaways in Florida are concerned, it doesn't get any better than this. If you can only pick one thing to do here, go snorkeling or diving. This coral reef state park is absolutely breathtaking.
Make sure that you reserve a snorkel tour (for about $100 for two adults) in advance of your trip. When you arrive, check in to the location, rent your gear, and they'll give you directions on how to get to there. Here's a pro tip: Invest in underwater housing for your DSLR or a GoPro before you go.
As it turns out, John Pennekamp Coral Reef State Park is also one of the best places to go camping. This park serves as the only point of entry into the Florida Keys National Marine Sanctuary and is home to the only living coral reef in the U.S. Pennekamp features 47 campsites for both RVs and tent camping. Each offers a picnic table and grill. Access to toilets and hot showers are also available.
In the summer, the campground is packed with RVs and tour groups. Luckily for you, fall is winding down. Perhaps the best thing about the park is you can book a diving or snorkeling trip directly through the park's concession. If you do book a tour, make sure it offers the opportunity to see the Christ of the Abyss. In shallow water adjacent to the Coral Reef State Park, this eighteen-foot-tall bronze statue rests approximately 25 feet down at a site called the Key Largo Dry Rocks. It is absolutely breathtaking.
6. Key West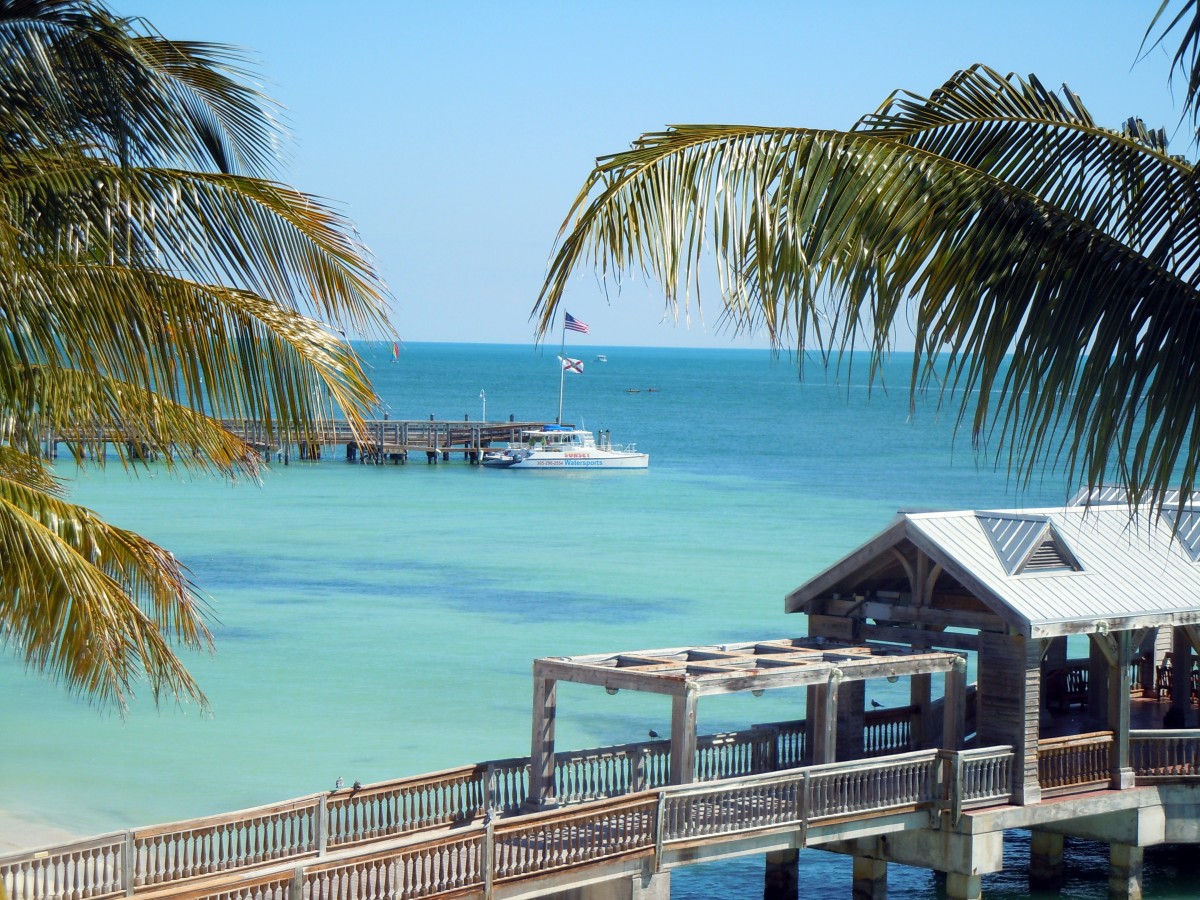 The Keys are always a good idea for weekend getaways in Florida. But with so many places to choose from, how do you possibly narrow it down? We've got you. Key West and Key Largo are our favorites, hands down. You will find Key West  located at the southernmost tip of the United States, a four hour drive from Miami. And Lucky you. You'll get to experience all of the spectacular views along the coastal Overseas Highway.
Just make sure to pack lots of water and plenty of snacks. Since the traffic can get pretty backed up, you don't want to be stopping at every gas station you see for a bag of chips. Save your stops for the good stuff and gas up before you head out too.
There are plenty of cute and kitschy places to see along the way During this 110-mile journey, you'll cross 42 different bridges. Here's a word to the wise. Don't skip out on the Conch Republic when you're heading down. You'll find the best key lime pie you could ever dream up there – you'll be eating a lot of this while you're in the Keys.
7. Islamorada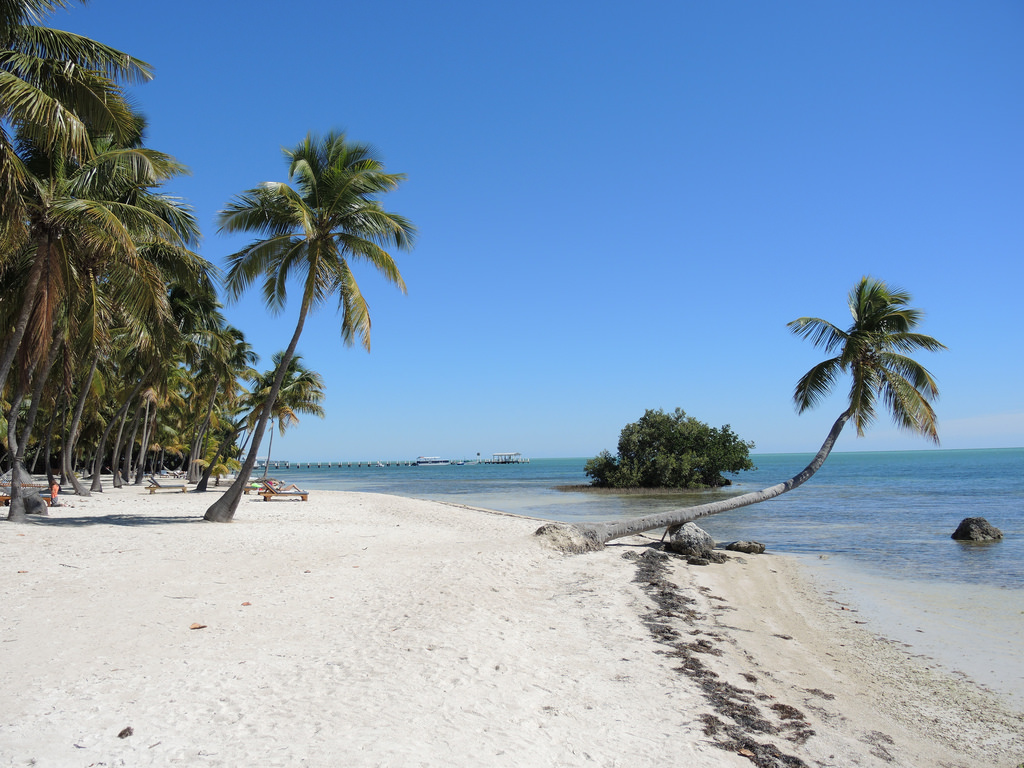 Here's another one of the Keys for your viewing pleasure. Did you know that Islamorada is the sportfishing capital of the world? Take the Tavernier Creek Bridge (Mile Marker 91) and you're there. The little village of Islamorada is actually made up of five different keys and the Lignumvitae Key Parks. The Keys included in Islamorada are as follows: Plantation Key, Windley Key, Upper Matecumbe Key, Lower Matecumbe Key, and the offshore Indian Key.
A very worthwhile pit stop to make is at the Rain Barrel Artisan Village. Browse the cute shops and snap some memorable pics for yourself – and Instagram, of course.Oh yeah, and make sure to snap a picture of the 30-foot-high giant lobster out in front. After you get some photos for your scrapbook, make your way over to the Morada Way Arts and Cultural District. You'll find it off of Mile Marker 81. This little spot is home to some of the coolest, most quirky art galleries you'll find for miles around and also the coolest microbrewery – the Florida Keys Brewing Company.
Grab a few tasters. When you start getting hungry, get some more key lime pie (we told you it would happen again sooner or later). The Midway Cafe and Coffee Bar is a great spot. Last but not least, stop your foodie journey for a second to soak up some sun and enjoy the water activities. Choose from a boat, canoe, jet ski, kayak, or SUP – your choice.
8. Amelia Island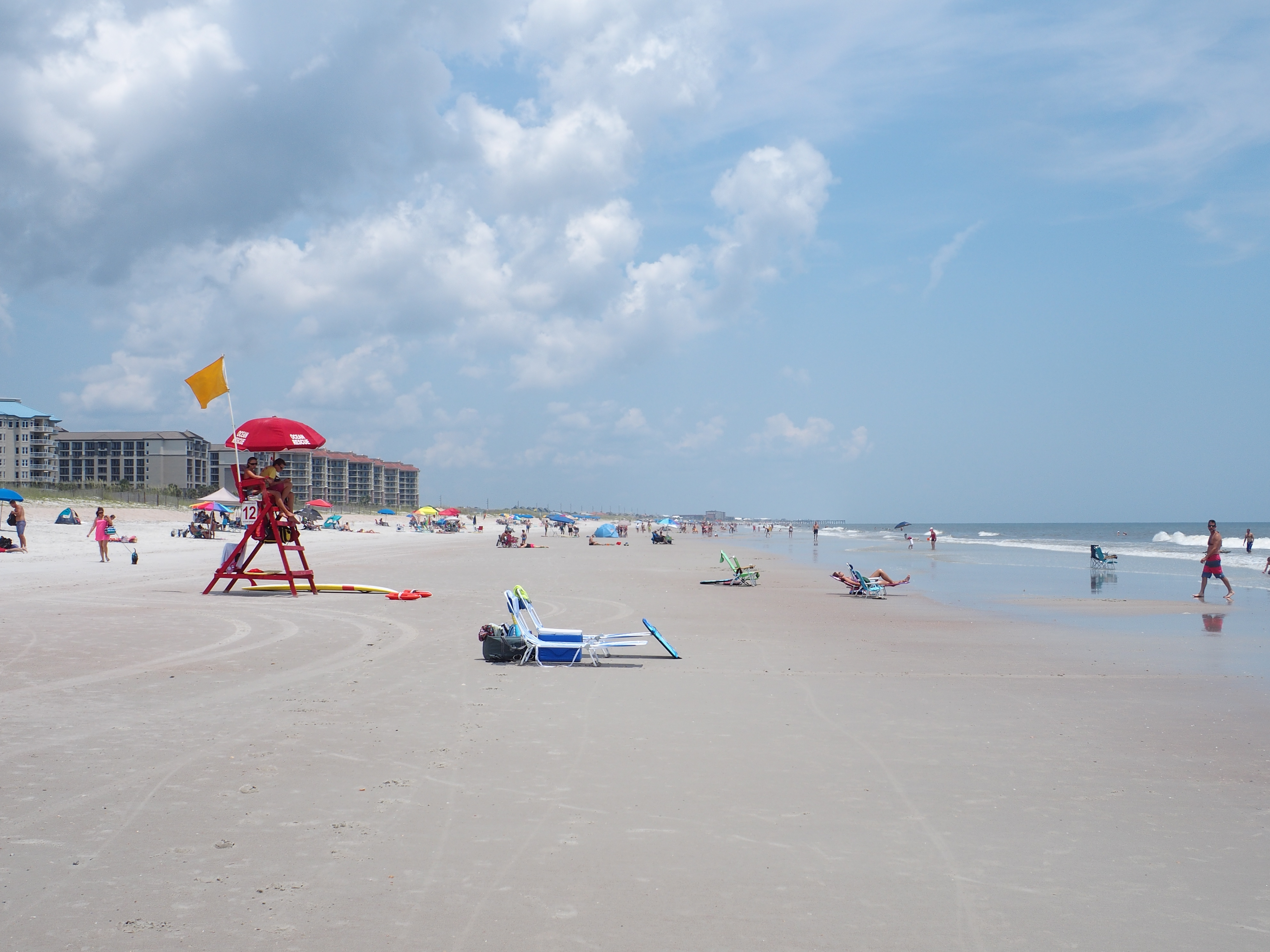 Go a little off the grid. Head northeast to find one of the best weekend getaways in Florida. Just north of Jacksonville, you'll find Amelia Island. It's got a similar vibe to the barrier islands off of Georgia's coast. But here, you will experience dozens of miles of wide open sand as well as a lovely historic district. Victorian-style homes grace broad streets shaded by dripping Spanish moss.
One of the things we love most about this state is its rich culture. Come September, there will be far fewer crowds and cheaper prices for accommodations too. Some of the best places to go and things to do here include: Fort Clinch State Park, taking the river cruise, and scouring the beach in search of sand dollars and a lucky shark's tooth. You'll have your pick of Airbnb options here.
Whether you're looking for a romantic getaway with that special someone or a vacation with the kiddos, you'll find everything you need. If you're searching for a little bit of luxury, Omni Amelia Island Plantation Resort is where you should head to. Just make sure to reserve it a bit in advance of your stay. After all, it's one of the world's top golf resort. For the cherry on top, it also has an award winning kid's camp and an adults-only area for your peace of mind.
9. St. Petersburg
If you're bringing the family, this is one of the best weekend getaways in Florida. Why? Well, there's a little bit of everything here. Enjoy scenic beaches, fascinating art attractions, and plenty of places for the kids to explore. St. Petersburg has undergone a large artistic and cultural revival over the past few decades.
Today, it is home to the Salvador Dali Museum. After spending a day viewing his masterpieces, the Grand Central District offer some great places to explore. Antique shopping is high on our list. In addition, you'll find a trendy hub with plenty of restaurant and bar options. When you're ready to wind down and watch the sunset, Fort De Soto offers beautiful beaches. It's easy to pair this stop with a visit to another nearby beach town. Madeira Beach, Redington Shore, and Treasure Island are all promising options.
Book Your Trip and Experience the Best Weekend Getaways in Florida
We hope you enjoyed reading our article on the best weekend getaways in Florida. You don't have to break the bank to have fun. Some of the favorite memories to be made are the ones that where you immerse yourself among nature. Don't overlook the little things; these spots guarantee a whole lot of fun and sunshine. From the glamour of South Beach to adventures in the Florida Keys and the mellow nature of St. Petersburg, there is something in Florida for every type of traveler. Now, you just need to decide where to go. The options are plentiful.
Have you been to any of the places on our list? Let us know. We'd love to hear all about the favorite places you found – whether it was a hole in the wall pizza joint or an amazing beach.
Related Article: 10 Best Girls Weekend Getaways for the Books