The oldest continuously-occupied European city in the U.S., St. Augustine offers plenty of things to do for the curious traveler.
Today, this 144-block of history is one of the biggest tourist attractions on the east coast. For the most part, this city exudes the same charm and integrity as in times past. With this said, we've got to admit you'll find some tacky tourist traps as well. So how do you avoid them and get to the good things to do in St. Augustine? Don't sweat it. We've taken the guesswork out of it for you. What do you have to do? Just come along for the ride.
Here Are Our Favorite Things to Do in St., Florida
What makes St. Augustine so endearing is its accessibility to a rich history. It's never been easier to dive deep into the culture of a city. World-class museums, centuries-old architecture, and cobblestone lanes all lend to a unique presence. The old is effortlessly juxtaposed with the new; charming arrays of Airbnbs can be found throughout the city, cozy cafes waft the smell of freshly baked goods through the air, and locals sit on their front porch swing, drinking iced tea.
1. Visit the Lightner Museum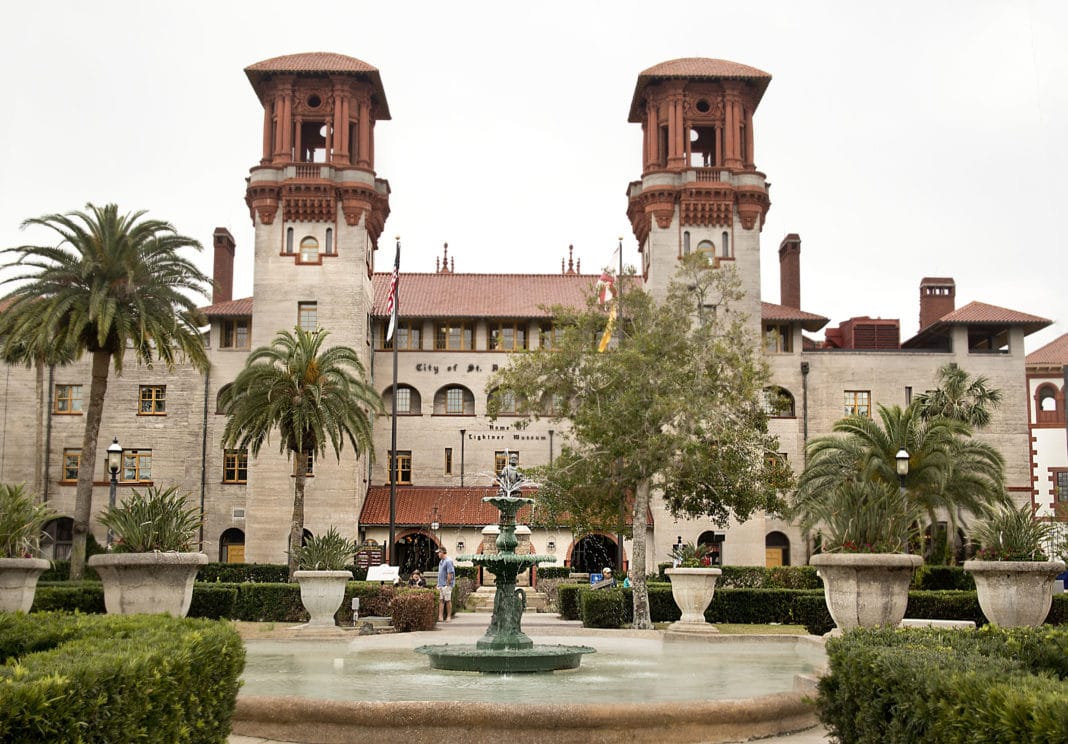 Come and spend a morning or afternoon at the Lightner. A museum of antiquities, it holds most Gilded Age American pieces housed within the historic Hotel Alcazar building in downtown St. Augustine. Built in 1888, Henry M. Flagler commissioned the architects Carrere and Hastings to construct the masterpiece.
While it closed during the Great Depression, in 1947,  Otto Lightner purchased the house to store his Victorian-era antique collection. Two years later, he opened it as a museum after turning the building over to the City of Augustine. Today, you will find it on the National Register of Historic Places and is home to both the Lightner Museum and city's government offices.
Walking around the museum, you will see how Otto obsessed over what other people collected. This hobby became his signature passion, clearly reflected in his eclectic collection of 19th century works. All three floors of the museum are teeming with fascinating artifacts from a time long ago. As you explore, you will find costumes, musical instruments, and furnishings that will transport you back to the heyday of a past century. Exquisite stained glass pieces and paintings can be found around every corner. Visiting the Lightner Museum is one of the best things to do in St. Augustine.
2. Tour the Villa Zorayda Museum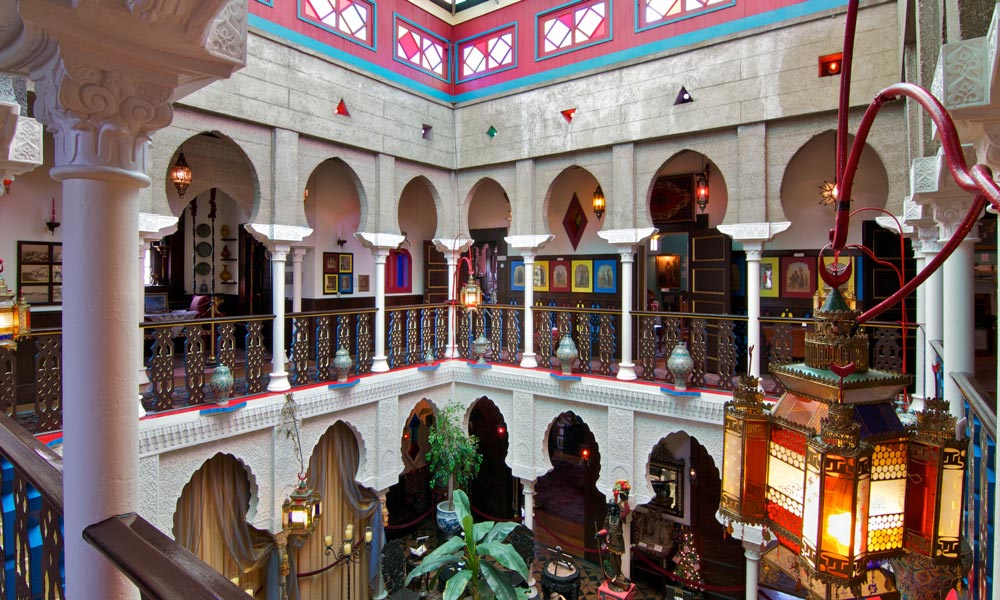 Credit: Visit Saint Augustine
Here is another museum for your viewing pleasure. Villa Zorayda literally looks like something out of a medieval theme park. You'll find this quirky house at 83 King Street in the city. If you didn't already know, the famous eccentric Boston millionaire, Franklin W. Smith built this museum back in 1883. This was his winter home, modeled after the 12th-century Moorish Alhambra Palace in Granada, Spain.
The gray edifice is a mix of concrete and aquina shells. Today, it is an odd but overall engaging place to visit. Of all the things to do in St. Augustine, it should be near the top of your list. A Moorish-style atrium gives way to rooms full of antiques, archaeological wonders, and even a 2,400 year old Egyptian mummy. Spending an afternoon here is one of the best things to do in St. Augustine.
3. Learn All About the Castillo de San Marcos National Monument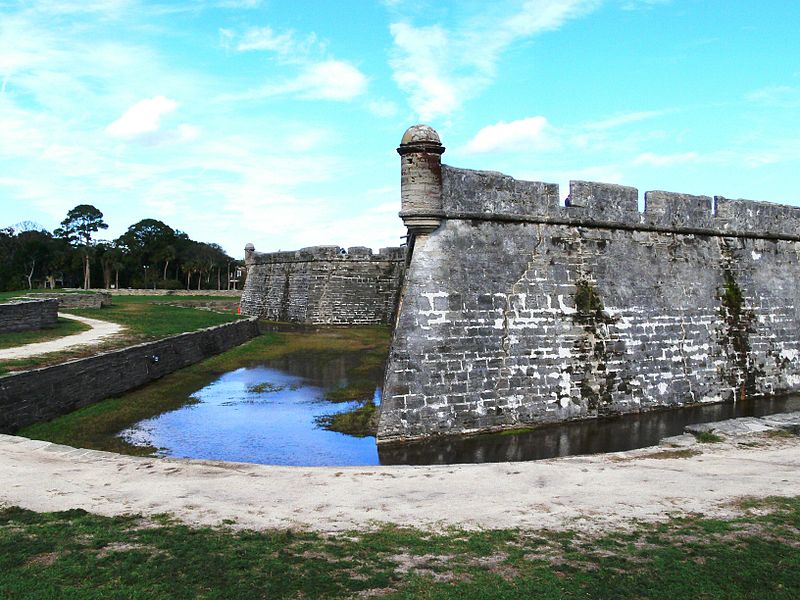 Welcome to Castillo de San Marcos, the oldest masonry fort in the continental United States. You'll find it located on the western side of Matanzas Bay in the city of St. Augustine. A national monument, the fort is over 315 years old. At the time of its construction, served to protect and defend Spain's claims to the New World. Of all the things to do in St. Augustine, this is one of the most popular.
You'll find that there is plenty to explore at Castillo. Explore numerous rooms that once housed soldiers and prisoners. Walk around the larger interior courtyard or make your way up to the gun deck which offers free views of the city. There are both regular programs offered daily as well as ranger-led tours that come free with admission. The kids will also love the cannon firings and weaponry demonstrations. These events happen on Fridays, Saturdays, and Sundays at 10:30 a.m., 11:30 a.m., 1:30 p.m., 2:30 p.m., and 3:30 p.m.
If you're interested in visiting the Castillo de San Marcos National Monument, passes can be purchased online or at the ticket booth on site (open from 8:45 a.m. – 4:45 p.m.). Keep in mind that special events and promotions put on by Castillo may have additional admission fees.
4. Take the Family to the Alligator Farm Zoological Park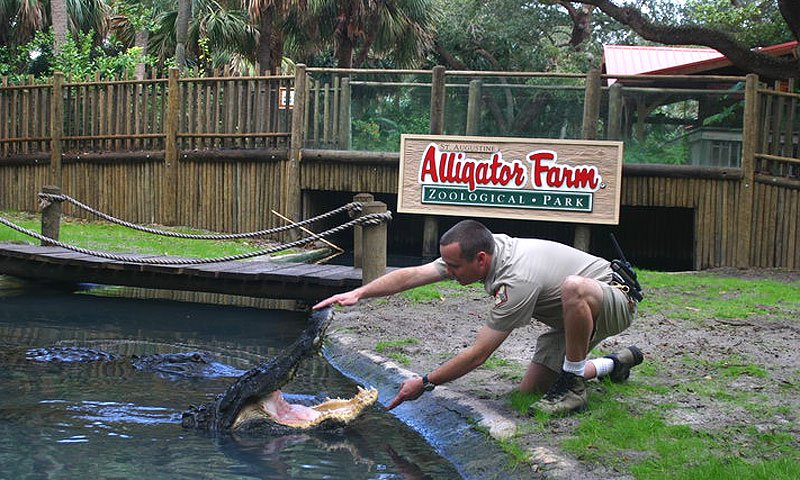 If you're a tourist in Florida and you haven't been to an alligator farm yet, you're doing this whole vacation thing wrong. If you're afraid of reptiles and creepy crawlies, run in the other direction. However, nature lovers will easily find it one of the best things to do in St. Augustine. Keep your eyes open for some albino alligators and several species of indigenous monkey.
Among them is the world's smallest pygmy marmoset – if that alone isn't enough reason to go visit… sorry, we can't help you. Here, you'll find talks and different shows with animals put on throughout the day (it's not all alligators here, you know). But if you really want to come for the gators, stop for the feeding shows at noon and 3 pm.
5. Walk Around the Colonial Quarter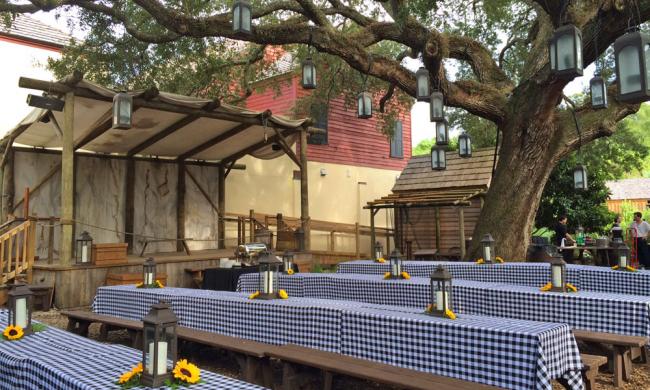 Would you like to see how they did things back in the 18th century? Well, you can at this historical recreation in the Colonial Quarter. Here, craftspeople demonstrate blacksmith work, musket shooting, and all sorts of old practices. If you're looking for a good deal, you can also snag some combination tickets for general admission to the Pirate & Treasure Museum as well as the First Colony exhibit at the Government House. Exploring the old Colonial Quarter is one of the best things to do in St. Augustine.
6. Ximenez-Fatio House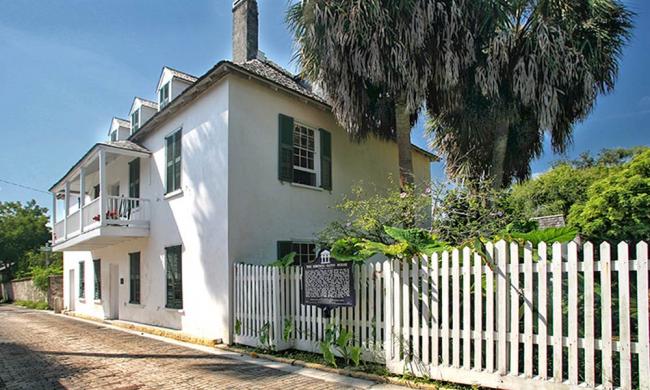 Credit: Visit Saint Augustine
This is one of the most beautifully preserved and most authentic Second Spanish Period buildings in the city. It's no wonder that in 1973, it was added to the National Register of Historic Places. The history of the Ximenez-Fatio House is traced back to 1798. Every room has a story; within the coquina walls, you will find a vivid recreation of how residents of St. Augustine lived in the 18th and 19th centuries.
The guides will take you on a detailed tour of the residence as you learn about the city's past. Travel back in time with them as you learn about the women who owned and operated the property as an inn. Visiting this house is one of the best things to do in St. Augustine. As historical research and discoveries in the city gone on, the house continues to be a center for the tourist boom.
7. Hotel Ponce de Leon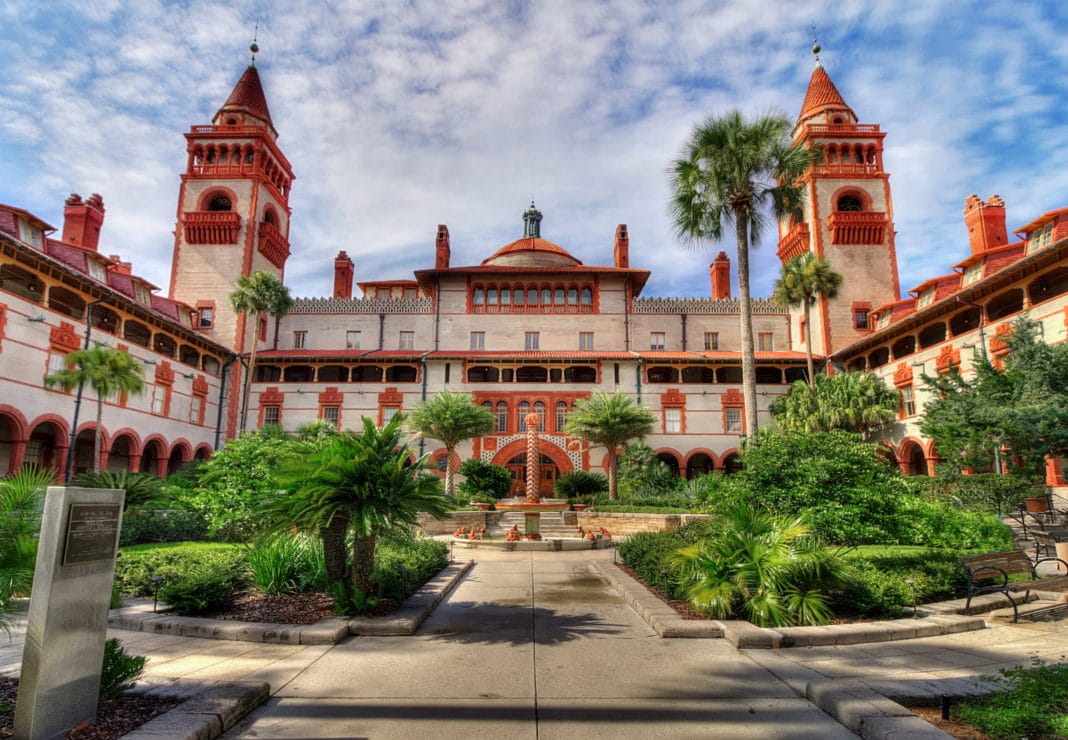 Have you heard of the Ponce? This exclusive luxury hotel in St. Augustine was built by millionaire developer and the founder of Standard Oil, Henry Flagler. It was completed in 1888. If you're looking for the best things to do in St. Augustine, visiting the Ponce is right up there.
Today, the Hotel Ponce de Leon the center of Flagler College. Upon first glance, you can't help but notice the lovely courtyard fountain. Upon taking a closer look, you will see that the fountain acts as a giant sundial. The carved fish tell the hours and the turtles count the minutes.
Moving on to the rotunda, you will find a lovely wraparound mural depicting the four elements. Earth, wind, air, and fire stand as goddesses alongside four other female figures representing the four stages of European exploration. Don't forget to look up. The ceiling is painted in a dazzling array of color thanks to the works of the famous George W. Maynard.
To the average observer, this glimmering palace appears to be nothing short of perfection. But to a more keen eye, there are several inherent flaws present within the architecture. Rumor has it that Flagler purposely incorporated several design flaws in order to prevent a perfect structure from being an affront to God. One such example of this flaw in design can be seen on the rotunda's mosaic tile floor. Every triangle except for one has a single white tip.
During its glory days as a resort, the Hotel Ponce de Leon was home to some big names. We bet you didn't know that Frederick Vanderbilt and William R. Rockefeller attended the opening. In addition, many of the U.S. Presidents have stayed as guests at one point or another. Grover Cleveland, William McKinley, Theodore Roosevelt, and Lyndon Johnson all stayed here. Mark Twain, Babe Ruth, and Robert Frost are just a few of the other famous guests who once walked the halls.
Book Your Trip and Check off the Best Things to Do in St. Augustine from Your Florida Bucket List
We hope you enjoyed reading our article about the best things to do in St. Augustine, Florida. As you can see, this city is steeped in a rich cultural history and is teeming with activities. Going to museums and visiting places of old are the best way to truly understand the city's past. Which one of the places on our list would you like to visit the most? Let us know in the comment section below.
Common Questions
Are you interested in learning about more places to visit during your Florida vacation? We've got just the thing. From the most beautiful beaches to fun museums and hole in the wall eateries, you will get in on the local know how and consequently, all the good stuff in life. Check out these articles below for all the information you need.
Do you have any questions or comments for us? If so, we would love to hear them. Feel free to leave us a message in the comment section below. We will be sure to get back with you soon.
Related Article: The Ultimate Guide Of Things To Do In South Florida