This city of Prague will take your breath away.
The capital of the Czech Republic, Prague also serves as the nation's cultural capital. There is much for the visitor to see and do here. Be sure to add Prague to your list of must-visit European designations.
Prague rivals many European cities in terms of gastronomy and design.
The Czech Republic consumes the most amount of beer in all of Europe. Of course with this statistic, Czech's must know their beer. Prague arguably offers the best beer selection of Europe. The city's vast selection of pubs and bars also give you the opportunity to see this for yourself.
Donned the "City of a Hundred Spires," of course Prague is no stranger to sound architecture. The Ancient Gothic churches and Baroque structure heavily influence the city's design. The historic Vltava River runs through the city, accenting the exceptional array of buildings.
Travel reviews recommend the Vyšehrad Fortress Complex as a must visit spot. Vyšehrad is not known as "Castle on the Heights" for nothing. The balconies of Vyšehrad offer spectacular views of the cityscape. On the ground, you can also stroll through the scenic gardens surrounding the castle.
The 15th century Charles Bridge is an iconic piece of the city's history. The baroque influenced design creates a romantic passage over the Vltava River. If you want to witness this masterpiece for yourself, we recommend getting here early in the day to beat the swarms of tourists. The eye-catching beauty and history of the Charles Bridge certainly draw a crowd.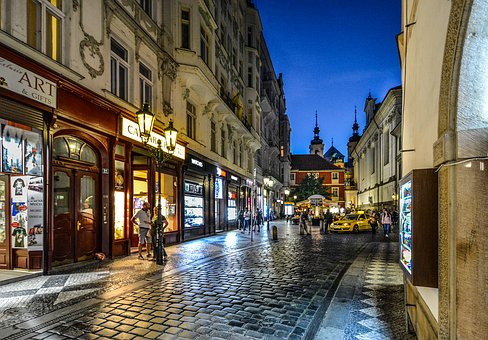 Prague's Old Town quarter hosts the famous Old Town Square. Walk the footsteps of the locals in the city's bustling hub. Here you can experience the rich Czech history and culture up close. The magnificent Town Hall tower houses the astronomical clock, a world famous attraction.
Visit Prague on your next journey across Europe if you are looking for impressive architecture and an enriching cultural experience. There is something here for everyone to enjoy.
Related Article: Here's Why Marrakesh is the World's Hottest Art Scene