Get out and enjoy these awesome things to do in South Florida
Do you have family travels coming up? Or perhaps you are just looking for the perfect romantic getaway? Well, South Florida has got you covered. With so many things to do in South Florida, your problem won't be trying to figure out what to do, but instead, figuring out how you are going to do it all. Rain or shine, there are so many things to do in South Florida that we would absolutely run out of time listing them. However, for your sake (and your convenience) here are some of the top attractions that you cannot miss out on in the beautiful sunshine state.
1. Naples Botanical Garden
Credit: Flickr
Explore the natural setting of Florida by visiting the Naples Botanical Garden. For nature at its finest, this is one of the best things to do in South Florida. The Naples Botanical Garden spans over 170 acres of lush, protected greenery. Walk among and get lost in the over 1000 different plant species that are spread across the gardens. If you are traveling with friends and family, then this is one of the best things to do in South Florida because of the educational richness available.
Then Naples Botanical Garden is divided into seven different sections. Each section is representative of a specific ecosystem. You can take your pick of which section you want to explore if your time is limited. But we recommend coming early and taking part in one of the daily instructor-led tours. What we especially love about the Naples botanical garden is that is it is easily accessible to everyone including travelers with wheelchairs. If you do plan on coming to this beautiful garden, then be sure to wear appropriate attire. We suggest dressing and proper hiking gear. And of course, be sure to bring along a water bottle to stay hydrated in the Florida heat.
2. John Pennekamp Coral Reef State Park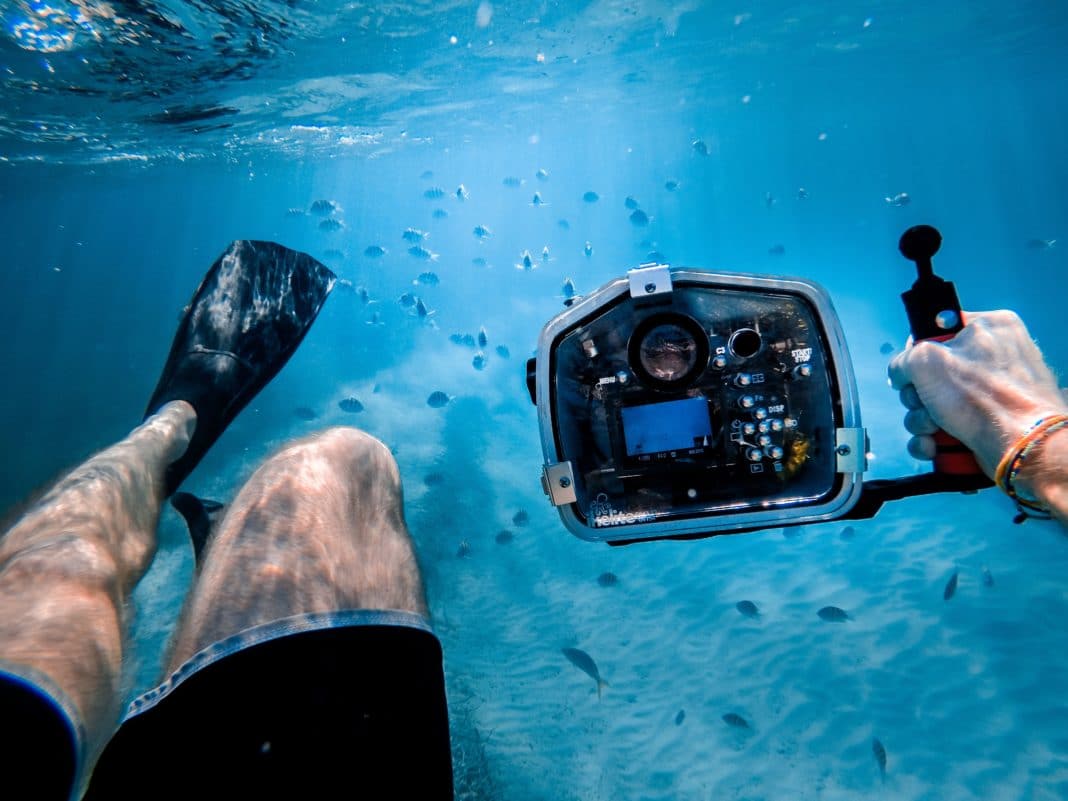 The John Pennekamp Coral Reef State Park is the perfect location for travelers who want an up close and personal experience with the ocean. This is by far one of the best things to do in Florida if you are looking to explore a coral reef located in the beautiful Key Largo.  The John Pennekamp Coral Reef State Park has so much to offer. Pack along your snorkel gear and swimming apparel because there is so much beauty to explore in the coral reef. What makes this such a unique adventure is the underwater park. When you dive it, you can enjoy some cool undwater resorative statues that promote the growth of the coral.
You can go at it alone, but we recommend booking a tour with a guide to really get the most out of your experience. For the diving enthusiasts, there are plenty of pristine spots to do some deep sea diving. If you'd rather not get wet but still want to enjoy the beauty of the deep blue ocean, then there are plenty of alternatives. For starters, you can book a tour on a glass bottom boat to enjoy the ecosystem of the underworld all while staying dry. Kayaks, canoes, and boats are also available if you'd like a more private experience. There's just as much fun on the land as there is on the water. With picnic areas and beautiful beaches to lounge on, this is the perfect place if you're looking to get out with the family.
3. Jungle Island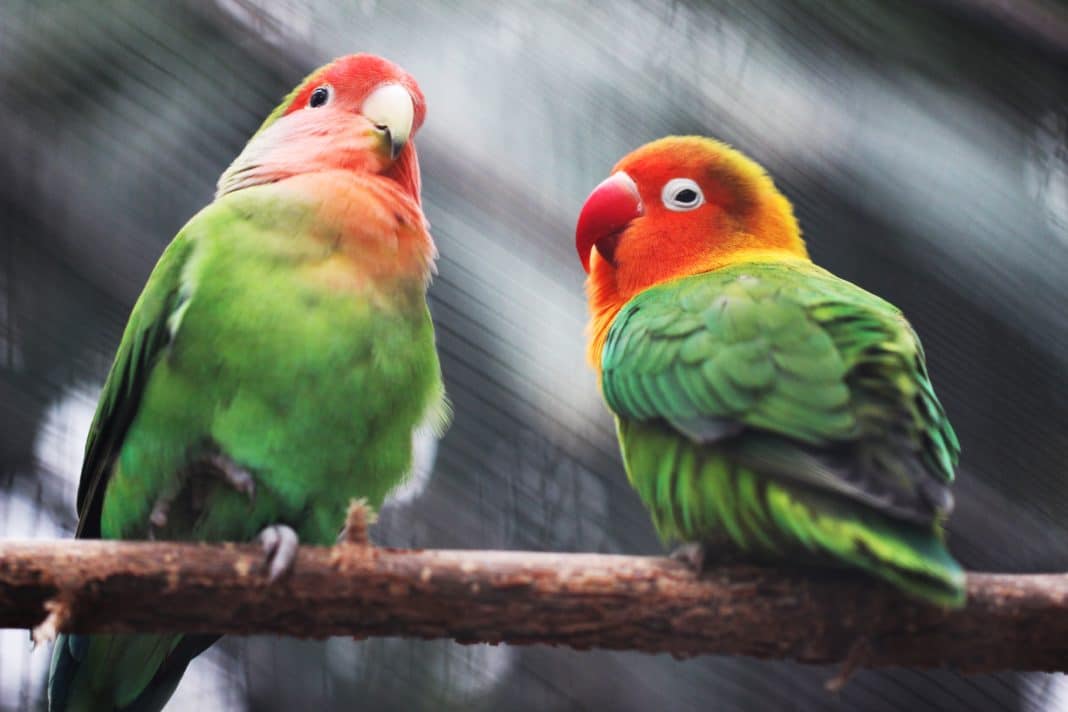 Exotic animal lovers, this one is for you. Come out to Jungle Island to enjoy some of the most beautiful animals of the tropical world. Experience the beauty of different tropical bird such as toucans and parakeets at Jungle Island. Impress your friends and family by getting your picture taken with some of the most exotic animals on the planet. There are lemurs, tigers, and two toed sloths that are as beautiful as they are rare. This beautiful location is not just a walk-through jungle, it's a zoological experience. Learn and have fun at the same time with the many interactive activities available. There are different packages available for different types of experience so be sure to book the one that best suits your needs.
4. Miami, Florida
If you find yourself in South Florida, then Miami is the city that you have to stop by and visit. Miami is the perfect hotspot For groups of friends who are traveling together, couples who are looking for a romantic vacation, and even families. There is something in Miami for everyone. For friends or couples who are traveling together, we recommend taking part in the lively Miami scene. From enjoying a fancy evening dinner to relaxing at some of the best bars in Miami, you can't go wrong spending an evening in the beautiful magic city.
During the day, make your way out to the impossibly beautiful South Beach and lounge in the sun while turquoise blue waters sparkle in front of you. When the evening rolls around, spruce up your look and head out to enjoy the neon lights that Miami is so famous for. The lively culture and different flavors of the city will have you wanting to stay longer than just a day or two. So before you go, you may want to check out some of the best hotels in Miami to call home for at least part of your travels. without a doubt, Miami is the city to explore, and one of the best things to do in South Florida.
5. Miami Children's Museum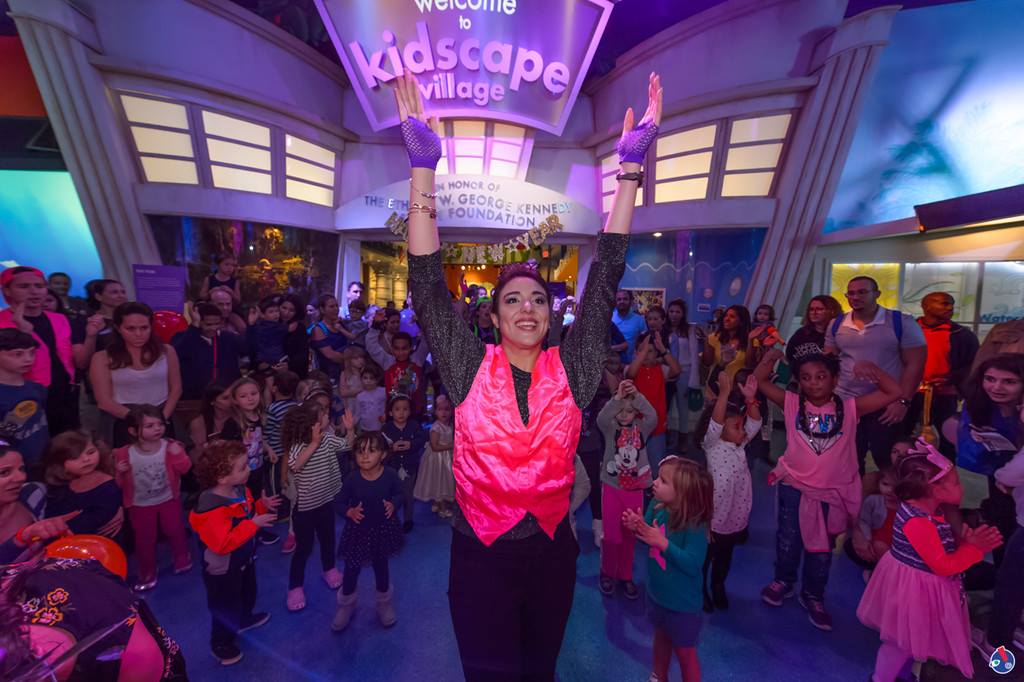 Credit: Facebook
Contrary to popular believe, Miami isn't just for adults. If you're traveling with children then be sure to bring them along to one of the best places in South Florida. Miami Children's Museum offers a variety of activities for kids of all ages to enjoy. Children can learn about staying active and healthy in the Health and Wellness Center. When it's time to make some beats and groove to the melody, stroll over to the Music Makers Corner. There are also cool exhibits like the Ocean Odyssey where kids can explore the different parts of the ocean.
What makes this one of the best things to do in South Florida is the fact that there is an educational experience in literally every corner. The museum's exhibits are also designed with schools in mind. Current curriculum in the surrounding schools is the influencer of the different exhibits on display. So you know your child is getting a rich, and lasting experience. If you're ever in South Florida on a rainy day and are looking for something to do, the Children's Museum in Miami is the best place to start.
6. Miami Seaquarium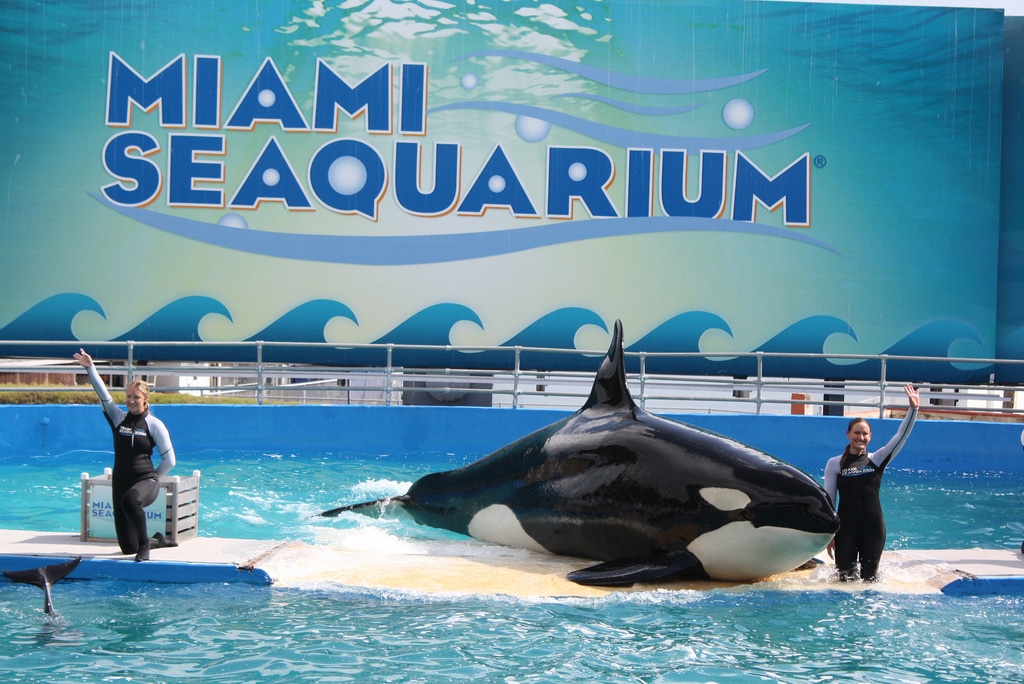 Credit: Flickr
While you are in Miami, be sure to check out the Miami Seaquarium. The Seaquarium is one of the best places in South Florida if you are looking to have fun with dolphins, penguins, and manatees. Get a little wet and swim with dolphins for a unique experience that you are sure to remember.
Goof off with sea lions that are as cute as they are captivating. If you want a little more structure, there are four different animal shows that you can take part in: Top Deck Dolphin, Golden Dome Sea Lion, Flipper Dolphin, and Killer Whale & Dolphin. One of these includes majestic dolphins jumping up into the air. If you plan on visiting the Miami Seaquarium, one of the best places in South Florida, then you want to block off at least an afternoon. Aquarium officials recommend 4 to 5 hours to really enjoy all that the aquarium has to offer.
7. Bill Baggs Cape Florida State Park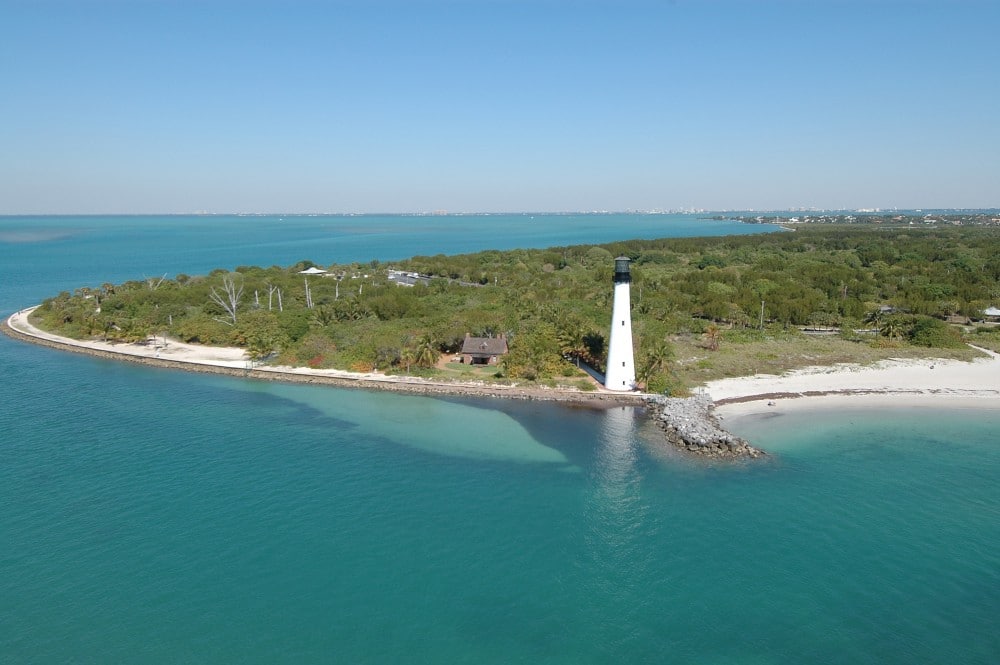 Credit: Key Biscayne Chamber
This Florida state park is one of the best things to do in South Florida. From the historic lighthouse that was built in 1825 to the beautiful beaches that have topped a countless number or list as America's best beaches. You can't go wrong with calling this state park home for a day or two during your travels.
While you are here, be sure to take a guided tour of the lighthouse and the lighthouse keepers cottage. The rich history behind the lighthouse and its owner will Mesmerize and enlighten you. If you're looking to have a picnic, then this is the perfect place to bring along a family or friends and have a cookout. If you are looking for a more relaxed and romantic getaway, then the on-site restaurants are sure to please. Dine in enjoyment as you indulge in some authentic Cuban cuisine. If you're in the mood to do a little exploring, then bring along your bicycle or rent one from the park. There are plenty of hiking and nature trails that are just waiting for you at this state park. From canoeing and kayaking to fishing and camping, there is so much to do at the Bill Baggs Cape Florida State Park. It's no wonder this is one of the best things to do in South Florida.
8. The Wolfsonian at Florida International University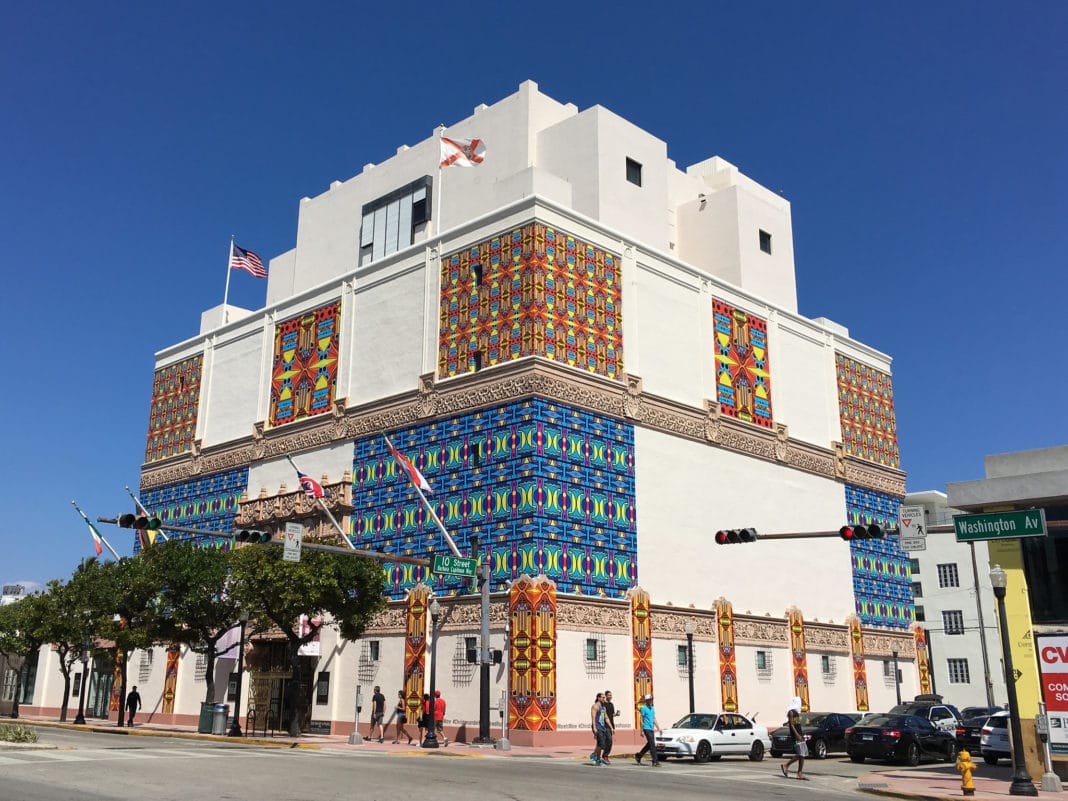 Credit: Flickr
To try and explain the Wolfsonian would be a complete disservice to the awesomeness of this next location. But let's give it a go anyways. Without a question of a doubt the Wolfsonian is one of the best things to do in South Florida. This unique establishment is part museum, part library, and part research center. The goal behind the Wolfsonian is to understand and illustrate the persuasive power of art and design. This mission is perfectly correlated with the location of the Wolfsonian. This institute, which is a part of Florida International University, is situated right in the heart of the Art Deco District in Miami Beach.
It is here at the Wolfsonian you can experience some of the most beautiful art and design pieces the country has to offer. Not only that, but there are also over 180,000 different pieces from the time period of 1850 to 1950. Come and experience some of the world's rarest books, periodicals, ceramics, metals, paintings, textiles, and countless other objects. There are plenty of artifacts from the height of the Industrial Revolution as well as the Second World War. For history buffs and collectors alike, this is the perfect place to explore if you want to go back in time. What once started as a private collection by the late Mitchell Wolfson, has now morphed into one of the nation's largest collection establishment. Something that should absolutely be explored if you ever find yourself in the south of Florida.
9. The Everglades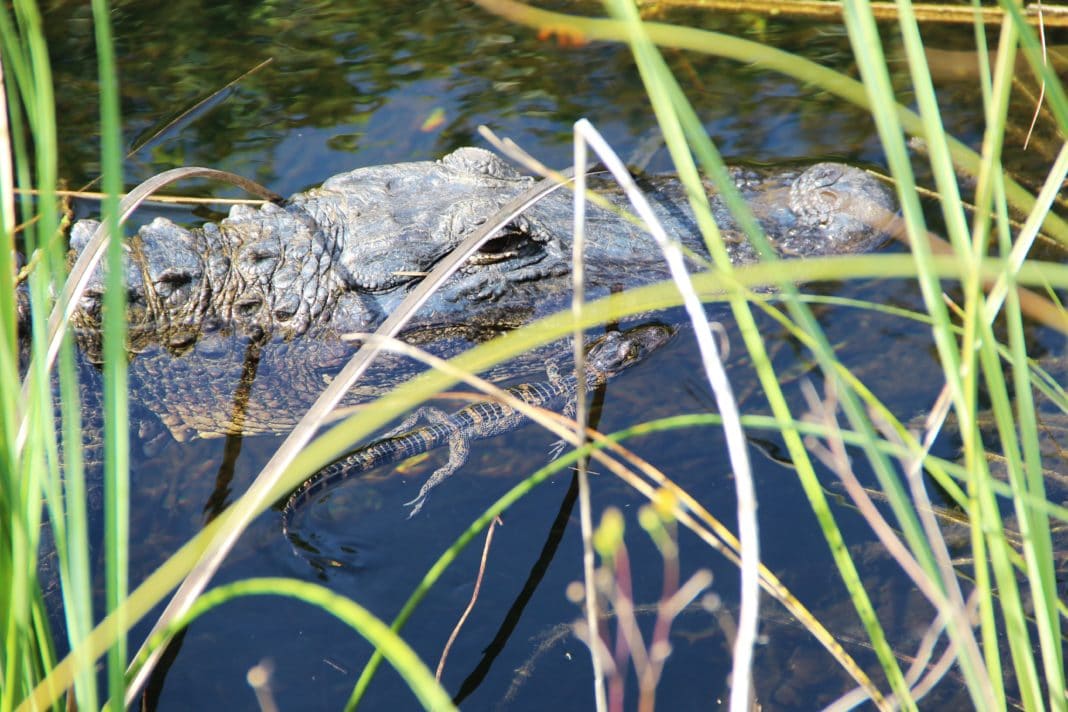 Florida is a unique state in the fact that it boasts pristine climate conditions all year round. The warm and humid environment makes for the perfect home for many animals not find found elsewhere in the United States. To get a first-hand experience with some of these animals, come to visit the Everglades National Park. This famous park is easily one of the best things to do in South Florida.
Explore the unique marshes and grassy swamplands to see one of the worlds coolest ecosystems in its most natural form. If you go onto the waters via a guided tour, keep your eyes peeled for alligators who are sneaking below the surface of the water. When you are back on land, be sure to explore the Anhinga trail and the shark Valley footpath. Wrap up your evening by heading over to the Mahogany Hammock boardwalk for some more outdoor adventure. Before you head out the Everglades though, be sure to dress appropriately. Bug spray and mosquito repellent is a must to fighting off the annoying insects. Come with proper footwear, and of course, plenty of water.
10. The Ernest Hemingway House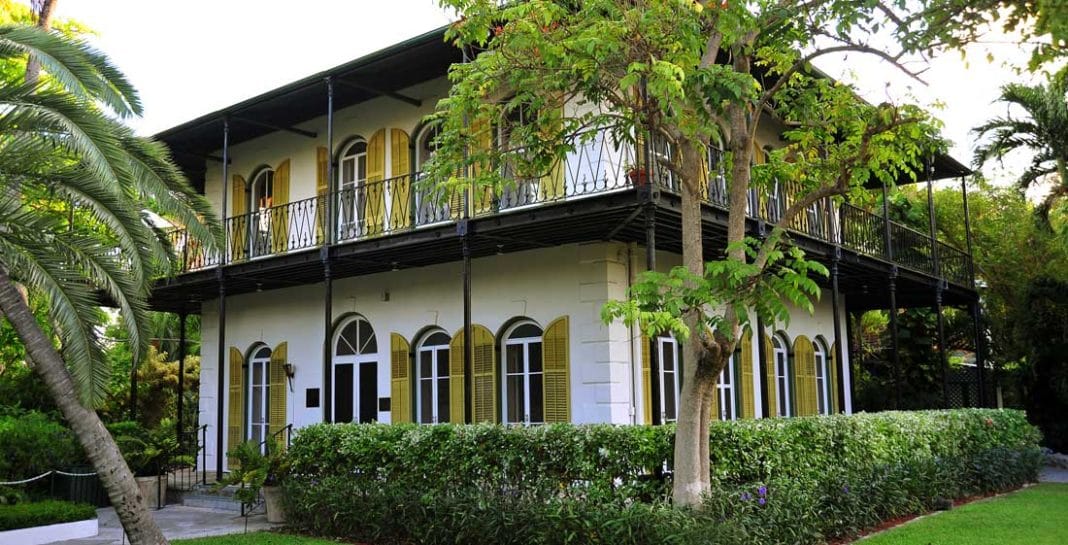 Credit: Hemingway Home
For my literature enthusiasts, visiting the Ernest Hemingway House is probably one of the best things to do in South Florida. This beautiful Spanish colonial home located in Key West is where Mr. Hemingway spent most of his time. After his passing, the house was preserved and then later named as a landmark. Visiting this historic location is great for literature and history enthusiast alike because it gives the opportunity to come and explore the home of one of American history's most celebrated authors.
If you don't know much about this well-respected author, then you should still consider putting this landmark on your to-do list. Stick around and listen to some of the most captivating stories about his life and work from the many guides who work the residence. If you are lucky, you may even get a chance to encounter some of the 46 two-toed cats that call the residence home. Legend has it that these cats are direct descendants of Ernest Hemingway's beloved pet, Snow White. Literature lover or not, you can not go wrong by putting the Ernest Hemingway house on your shortlist of the best things to do in South Florida.
11. The Venetian Pool
Credit: Flickr
The Venetian pool is one of the best things to do in South Florida if you are looking to cool off in a neat way. This unique pool was once a coral rock quarry that was converted into a pool. Opened in 1921, the Venetian name behind the pool was no accident either. The architecture behind the pool was modeled after the romantic Mediterranean city, Venice. You can find the influence of this pool throughout Coral Gables too, (the beautifu city the Venetian pool is located in). When you get to the pool, there is even a bridge that mimics the distinctly famous bridges in Venice city.
What is even more impressive is the fact that this pool is 820,000 gallons of fresh saltwater. This has made the Venetian pool the largest saltwater pool in all of America. Come to enjoy the spectacular waterfall the that adds to the beauty of the pool. If you have a winning date coming up, then you may even want to consider making the Venetian pool your venue. They offer stunning grounds out for rental that make for the perfect backdrop of any celebration. However you choose to experience this incredible pool, one thing is for sure. The Venetian pool it's one of the best things to do in South Florida because it is so unique of an experience. Not only that, but the Venetian pool is one of the most refreshing ways to beat the hot Florida sun.
Final Thoughts
The tiny tip of the beautiful sunshine state has so much more to offer. However, part of the fun in exploring is stumbling upon some of these remarkable experiences. Around every corner in beautiful South Florida, you are sure to find excellent adventure just waiting for you. The next time you find yourself here, be sure to book at least one or two (or three) of these fabulous things to do in South Florida. Until then, happy travels!
Related Article: ​Things to Do In Miami Beach: How to Make the Most of Your Vacation