Welcome to the gloriously good-looking city of Miami where sun-kissed beaches lure in travelers from across the globe. Quirky pastel art deco architecture dots the palm tree-lined streets. Bustling cafes offer enticing eats. This is just the beginning. From a flourishing arts scene to culinary wonders, and a thriving nightlife, there are plenty of things to do in Miami Beach.
We know Miami's main draw is its beaches and you want to see all of them. Not to worry, you'll have plenty of time to get your fair share of sun, surf, and sand. But when you've perfected that golden glow, you might want to start checking out all the other things to do in Miami Beach too.
Just a few blocks from South Beach is Lincoln Road, a pedestrian walkway teeming with cafes, shops, and opportunities for people watching. If you're looking for more culture-focused boutiques, take a cab or Uber 20 minutes away to the Miami Design District.
Architecture lovers won't want to miss the Venetian Pool, while outdoor adventurers will absolutely love Biscayne Bay. No trip to Miami is complete without visiting Little Havana too. There are lots of things to check off that bucket list of yours. Let's get started.
Things to Do In Miami Beach for Those Who Need Their Sun and Sand Fix
Alright beach lovers, we're talking to you. While South Beach offers the quintessential Miami experience, there are plenty of other gorgeous strands you should explore too. Just because we know you want to, we're going to start off the list with South Beach. Are you ready to explore? Let's go.
South Beach
If it's your first time or even second time in Miami, you have to visit South Beach. If you're a regular, move right along. This is the Miami you came for, the one you've seen on postcards. And luckily for you, it lives up to the pictures. The sky is just as blue, the people just as lively, and the weather, well definitely warmer and more humid.
Go swimming in the Atlantic. Work on that tan you've been wanting all year. Rent some jet skis with your best friend. Try your hand at windsurfing and wonder how in the world you'll get back down. Spend more than you should on margaritas. Enjoy a great Cuban dinner. Go for an early morning jog in Lummus Park. Rinse and repeat.
Sunny Isles Beach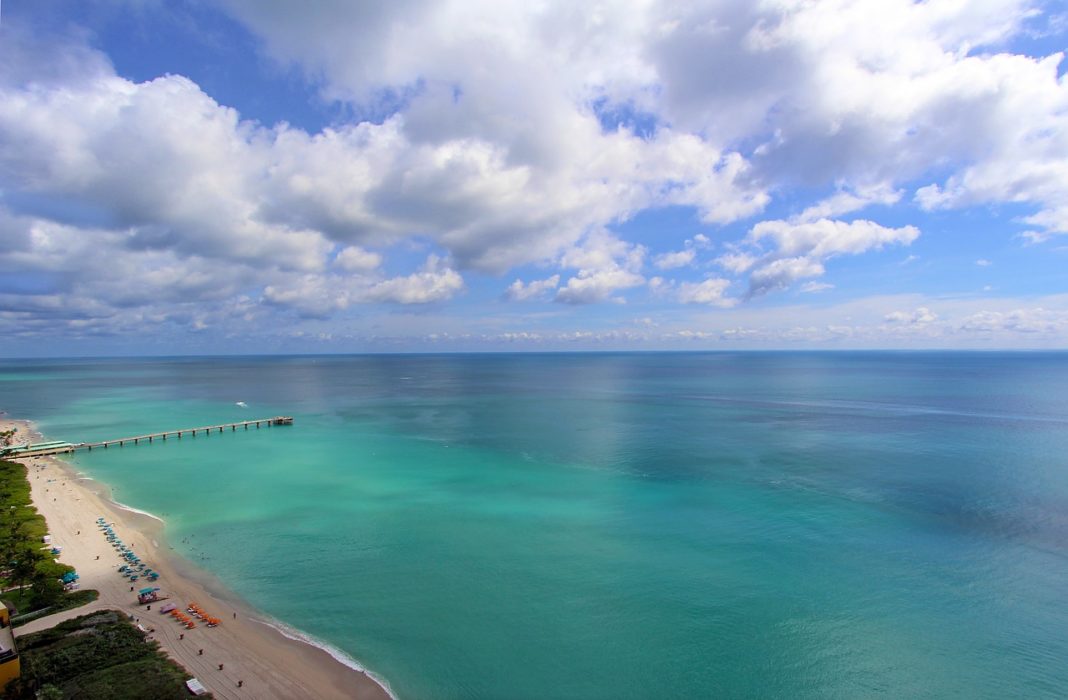 Come and enjoy all the old-world charm of this inviting seaside community. If you're looking for a mellow escape, the atmosphere at Sunny Isles Beach is much more casual. Rows of pastel 50's motels and locally-owned beachfront cottages dot the sand. While new high rises are constantly being built across the way, one thing here will never change, its old world charm.
While you're here, make sure to walk the Newport Fishing Pier and reel in some great outdoor catches. In the event that you prefer deep sea fishing, you can pay to rent a charter boat across the way at Haulover (Miami's famous clothing-optional stretch of sand).
Lined with bright red umbrellas and striped lounge chairs, Sunny Isles is a warm and inviting seaside community. Unlike the glitz and glamor of South Beach, the atmosphere here is much more casual. Quirky 50's motels and small beachfront properties contrast new high rises in the ever-changing skyline.
Hobie Beach
Dog lovers, unite! Bring your pup and a sense of adventure to the sands of Hobie Beach. As one of Miami's few pup-friendly beaches, Hobie is famous for its epic skyline views, mangrove estuaries, and offshore winds. In fact, it's also one of the most popular places to go windsurfing in Florida. We guarantee you and your furry friend will have a blast here.
Things to Do In Miami Beach for Outdoor Enthusiasts
With beautiful clear skies and warm weather all year round, Miami is a prime destination for any outdoor enthusiast. Get outside and explore the great outdoors. Here are just a few things to do in Miami Beach to get your fix of sunshine and adrenaline rushes.
Water Sports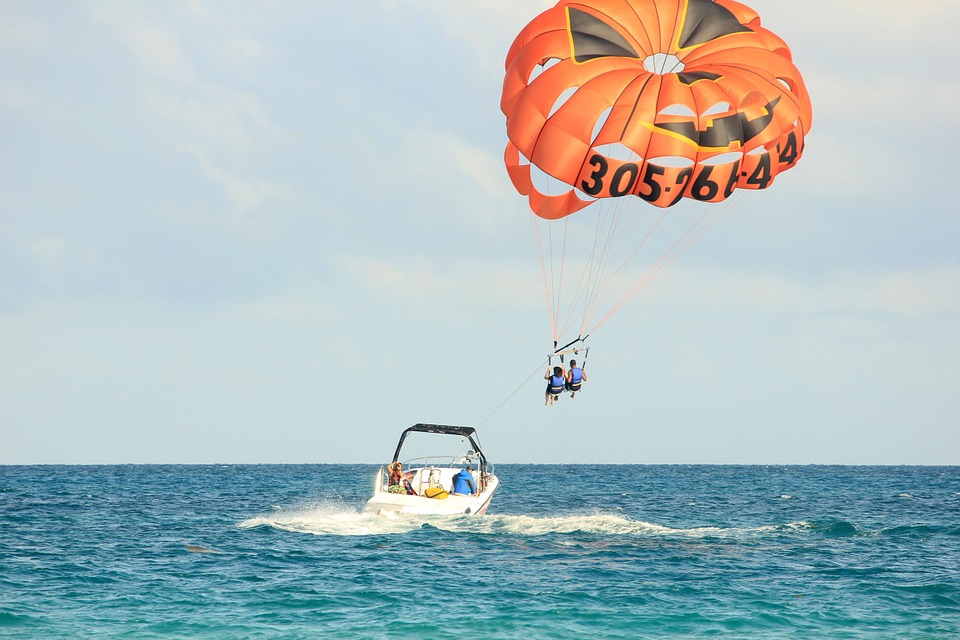 Deep sea fishing, freshwater fishing, luxury boats, parasailing, speed boats, sunset dining cruises, and sailboat charters await you on the open waters of Greater Miami. Get on board or rent out your own equipment for water sports including jet skiing, kayaking, or paddle boarding.
Did you know that Miami is home to the world's largest cruise ship port? Surrounded by the beauty of Biscayne Bay and the wide-open waters of the Atlantic, Miami is a prime destination for boating. With perfect gentle offshore winds and warm rays from an always-shining sun, this subtropical city presents an alluring charm. Here's your guide to getting some salt and sea off the coast of the Magic City.
Marinas
Walk the docks of Coconut Grove's picture-perfect marina. The Dinner Key Marina is Miami's largest wet slip marina. It offers 582 berths with 225 extra moorings offshore. Take a quick look around and you'll soon get a feel for what's what. For a pretty penny, you can take out party yachts like Tikki Beach or enjoy a champagne cruise on the Hula Girl. If you just want to get some salt spray and explore the wide open sea, get some sailing lessons from the Coconut Grove Sailing Club.
Last but not least, Dinner Key is a great place to charter a fishing boat. Spend your day exploring the deep and keep your fingers crossed for some great catches. When you've tired yourself out chasing down your personal Moby Dick, wind down with a dockside happy hour and toss back a few $1 oysters over at Monty's Raw Bar.
Sailing
Want to try out your sea legs? Check out Shake-A-Leg in Coconut Grove. As the city's premiere community boating center, they offer everything from beginner sailing courses to group charters on long keelboats. For the last twenty years, they've been effortlessly devoted to giving to local charities. They have brought the adventure of sailing to more than 10,000 children and adults in the city, 25% of whom have disabilities. Now, this is a business we can get behind.
Are you more of a night owl? Not to worry, there are still plenty of things to do in Miami Beach for you too. One of our favorites is a two-hour sunset catamaran cruise along Biscayne Bay. Need we say more?
Diving
Did you know that Miami is actually a barrier island composed of limestone coral rock? Well, now you do. With the gentle bath-warm turquoise waters lapping up against it, the city offers some of the best places to dive in the world. The uppermost stretches of the Florida Straits are home to the third largest barrier reef in the world. Extending along the Florida Keys, Miami is home to teeming coral reefs waiting to be explored. There are also a large number of wreck dives to explore as well as a number of places for snorkeling too. Some of our favorite spots to dive and snorkel include Biscayne National Park Maritime Heritage Trail, Emerald Reef,Neptune Memorial Reef, and Biscayne Freighter.
Fishing
From the shallow strands of Biscayne Bay to the Everglades National Park, Miami is a fisherman's paradise. Its diverse ecosystem is supported by coral reefs, mangroves, and a warm, fast current. The waters are teeming with sports fish and species that make for a great story to tell about when you're back home from vacation. Whether you're a fishing newbie or a die-hard fanatic, you'll find plenty of opportunities to reel in the big ones (or at least try) in Greater Miami.
Bucket List Things to Do In Miami Beach
Do you have a million things to do on your bucket list and have no idea how you're going to cross them off? Let us help you.
Enjoy Brunch at the Biltmore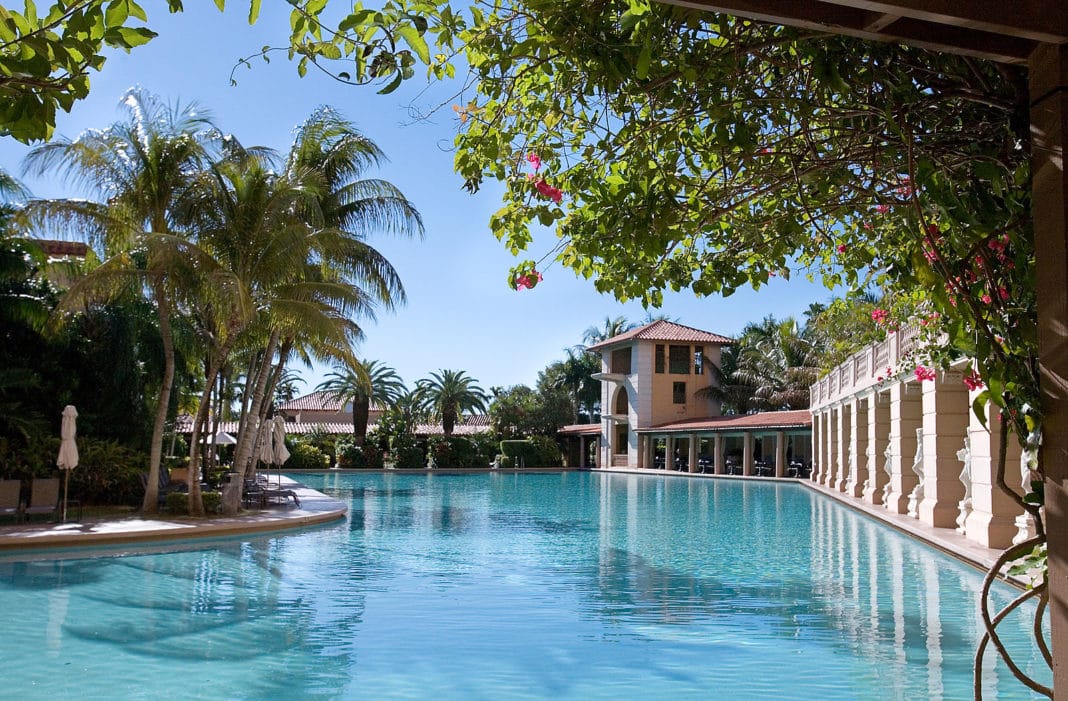 Bottomless Mimosas, anyone? For $85 you can live like celebrities with a massive spread of delicious brunch food in a lush green courtyard. Afterward, veg out and work on your tan poolside.
Go On An Airboat Ride Through the Everglades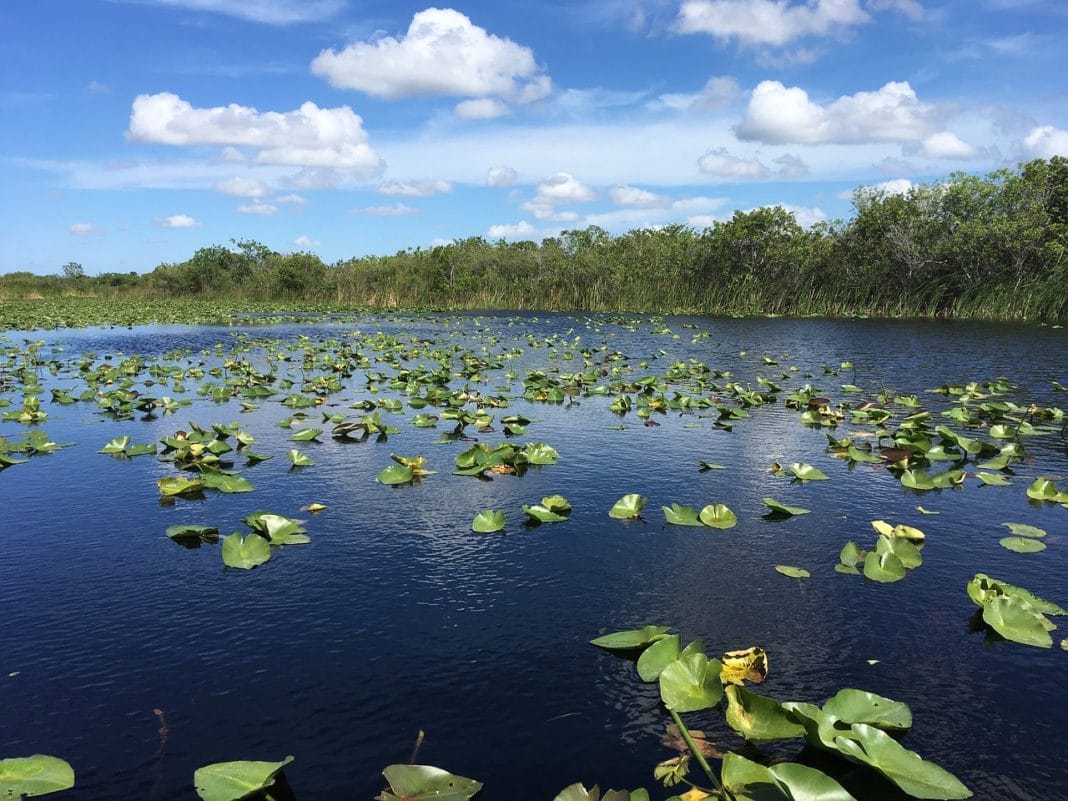 Okay, so this isn't technically one of the things do in Miami Beach. But who cares? We've done it and it's an absolute blast. They're only an hour southwest of the city and offer some of the most spectacular opportunities for seeing wildlife in their natural habitat. The Everglades is one of the most diverse ecosystems on earth.
Pay around $20 to get into the park's main center. Here, you can enjoy alligator feeding shows, see baby gator hatch spots, visit giant tortoises, and of course, ride the airboat through the Everglades. Prepare to see water moccasins, boa constrictors, and a whole ton of alligators making their way through the waters. Yes, some will come up right next to your boat.
Enjoy a Cafecito At Ventanita
Watch the clock for 3:05 – the city's (un)official cafecito time. Head over to two of the city's best and most unique places for coffee. El Exquisito and Versailles are the best around. While you're here, order like the locals do – extra sugar and a side of pastelito. You can thank us later. Hang out long enough and you'll be sure to eavesdrop on some fascinating Cuban stories.
Eat A Sub Sandwich at Publix
Believe it or not, getting a sub sandwich at Publix is one of the top things to do in Miami Beach. You're probably thinking what's a Publix? If you've never lived in Florida, you would never know. But to anyone who has, it's pretty much the only good grocery store in the state and has the absolute best sub sandwiches. Ever. Hands down. Let's just put it this way… Eating a sub sandwich at Publix is like a rite of passage for Floridians. No, we're not kidding.
Eat Fried Alligator or… Fried Frog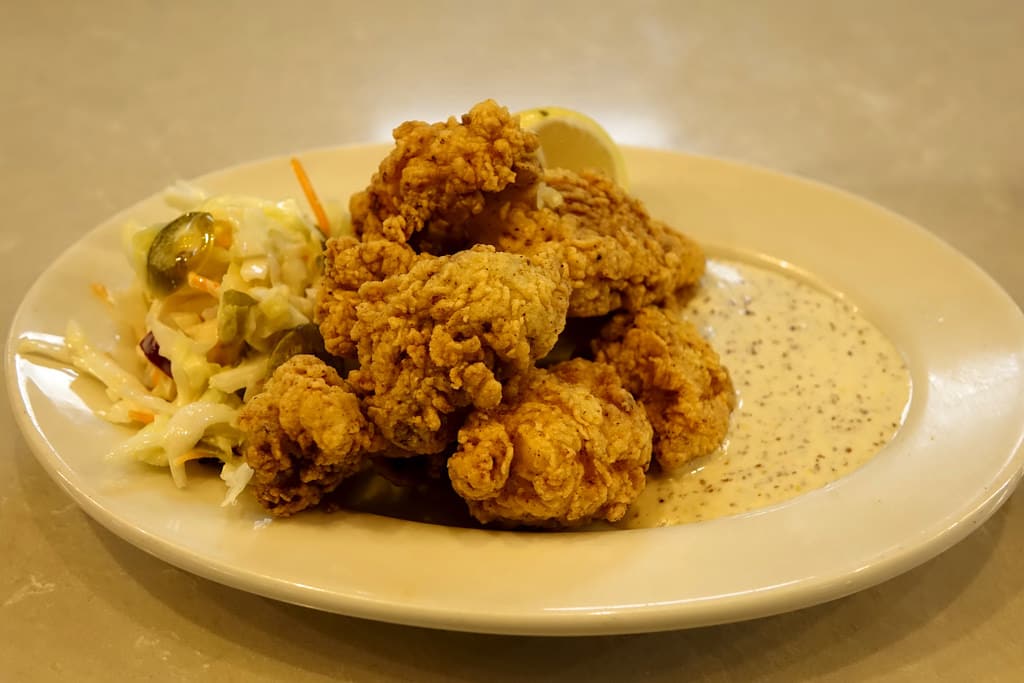 Looking for some interesting things to do in Miami Beach? This isn't on everyone's bucket list but it was on ours. While these sound like exotic and downright weird cuisine, you'd be surprised at how many beachside cafes and restaurants serve up various forms of these two dishes. For some of the best alligator, head over to the nearby city of Clearwater (yes, the water is clear and the beaches are just as beautiful). It pretty much tastes like a crispier chicken. We recommend ordering a small side of alligator nuggets.
Things to Do In Miami Beach for Foodies
Foodies, this one's for you. As one of the world's most diverse culinary scenes, Miami has much to offer travelers and locals alike. Take your pick from Cuban, Haitian, Jewish, and other types of food. Miami's food scene is flourishing, restaurants are opening by the dozen, and everywhere you look, there's a happening new cafe to try out. This is why we're giving you a quick list of our top picks. So, whenever you ask your significant other "where should we eat?" you can remember our words of wisdom.
Habitat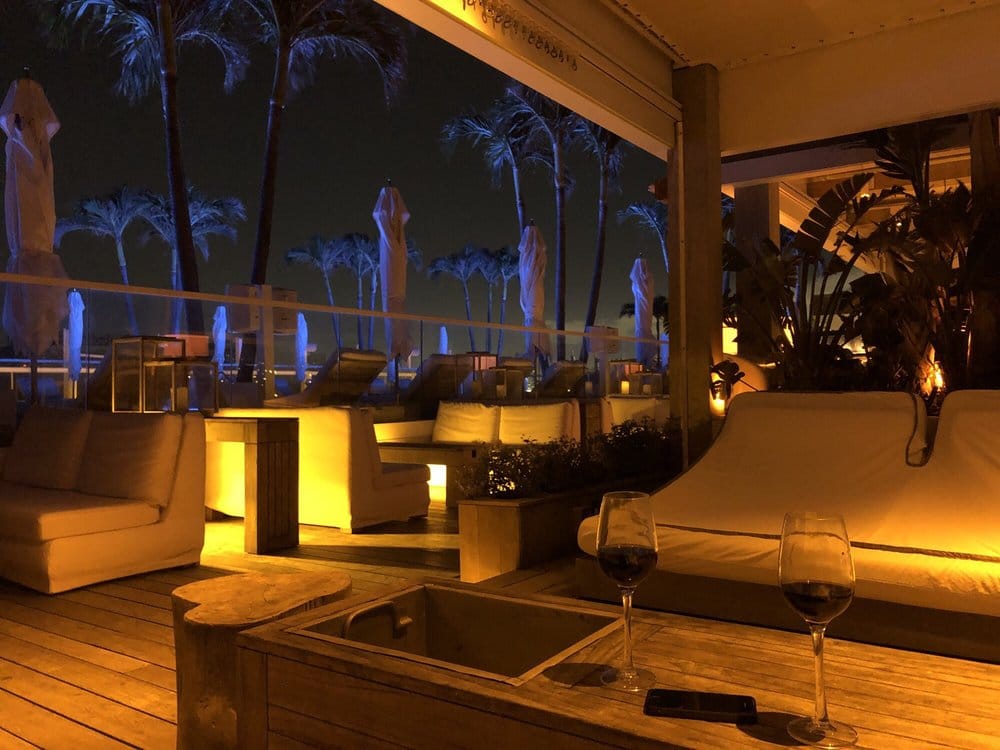 Locals are well-acquainted with chef Jose Mendin and his empire of restaurant openings. His new hotspot on Collins Avenue has everyone flocking to see what all the fuss is about. Take your indecisive eaters here. The menu offers a myriad of options including Italian, Asian, Spanish, and Latin American flavors. Think land, sea, and fire food options.
We recommend pushing your taste buds to try something different. Pine nut-crusted octopus, Iberico-wrapped croquetas, and pork ribs with a flaming gochujang sauce are good places to start. Just don't forget your wallet. While the food is amazing, be ready to splurge.
El Exquisito
Credit: Yelp
Remember your cafecitos? There's more where those came from at El Exquisito. You can find this little gem deep in the heart of Little Havana. Stop by just for the coffee or stay longer for some delicious Cuban food passed down from a family recipe. If you want to try something new, we recommend the famous colada (deliciously-rich coffee), pan con bistec, Rabo encendido, or the vaca frita.
Call Me Gaby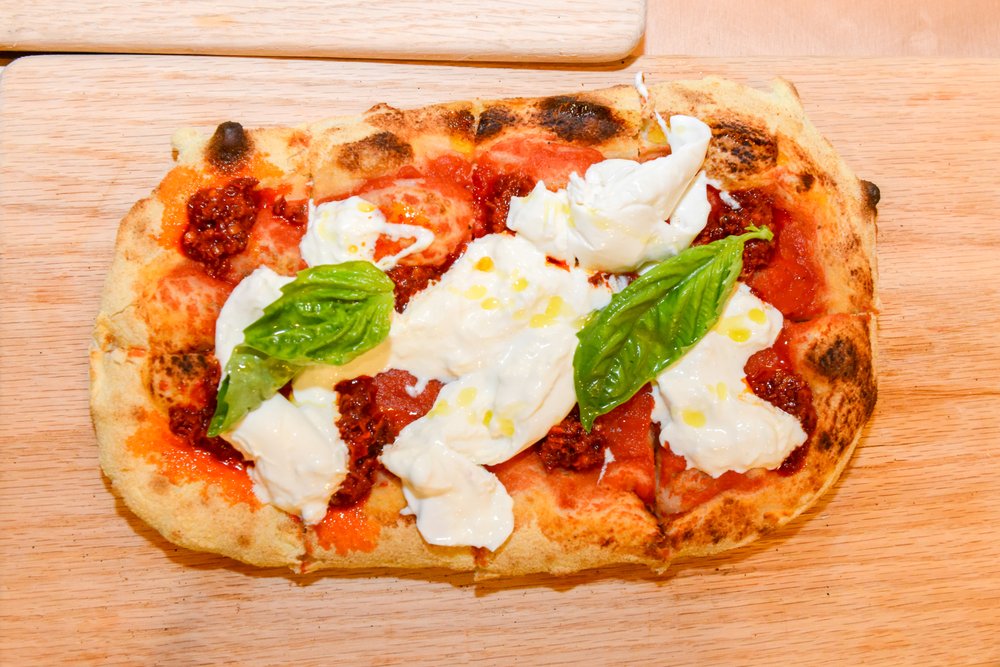 Authentic Italian food is best experienced outdoors. If you can, snag a seat on the patio of this glorious little restaurant in Miami. We're not exaggerating when we say eating here is one of the best things to do in Miami Beach. These sprawling patios are filled with plenty of comfy seats, big umbrellas, and a perfect place for people watching. Order a stellar pizza or some mouth-watering homemade gnocchi with gorgonzola cream.
Chef Creole
Okay, this Little Haiti spot looks like a hole in the wall. But it is honestly some of the best food we've ever had. Don't leave Miami without getting food here. While there are only a few stools on site, it's laid-back authentic atmosphere only lends to the charm. Generous portions of shrimp, conch, and fried fish are served up here along with a heap of rice beans, and plantains. This isn't the time to worry about your diet. Eat half and save the rest for tomorrow.
Boulud Sud
Credit: Yelp
Did you hear about mega chef Daniel Boulud's new spot in the JW Marriott Marquis? While most of his restaurants are known for their pricey menus, this spot is much more affordable. Both the decor and prices have lightened up a bit, while the food stays up to expectations.
The menu is big on Middle Eastern flavors, featuring lamb and pine flatbreads, chicken tagine with couscous, and Arroz bomba with chorizo and saffron-flavored rice. Don't get us started on the works of art they call desserts. Wash it all down with a smooth and delicious cocktail from their exquisite menu of hand-crafted concoctions.
Hit up All the Best Things to Do In Miami Beach
What are you waiting for? Start planning your stay in the Magic City. Whether you're looking for the ultimate summer or fall getaway, parties, culture, or adventure, Miami Beach has it all and more. We hope our list of hot spots and must-see places made your trip planning a bit easier. If you're looking for a hotel, check out these top places to stay in Miami.
Do you have any questions or comments for us? Feel free to leave us a message below. We love hearing from you.
Related Article: The Best Beaches in Miami: Your Ultimate Guide