White sand beaches, vibrant blue waters… There are so many affordable things to do in Punta Cana all at amazing five-star quality.
Set at the easternmost tip of the Dominican Republic, Punta Cana rests along the shores of both the Caribbean Sea and Atlantic Ocean. This region is known for amazing stretches of sand and a fascinating local culture. Travelers come near and far to experience this slice of paradise. After all, there are many things to do in Punta Cana.
Now's the time to live up all your tropical vacation dreams. Go deep sea diving for the first time. Swim with dolphins. Go horseback riding on the beach under a cloudless sky. Furthermore, there is also a vibrant cultural scene to explore in Punta Cana. Travelers can tour classic Dominican homes, taste the local cuisine and drinks, and visit production facilities for popular exports such as cocoa, rum, cigars, and coffee.
1. Bavaro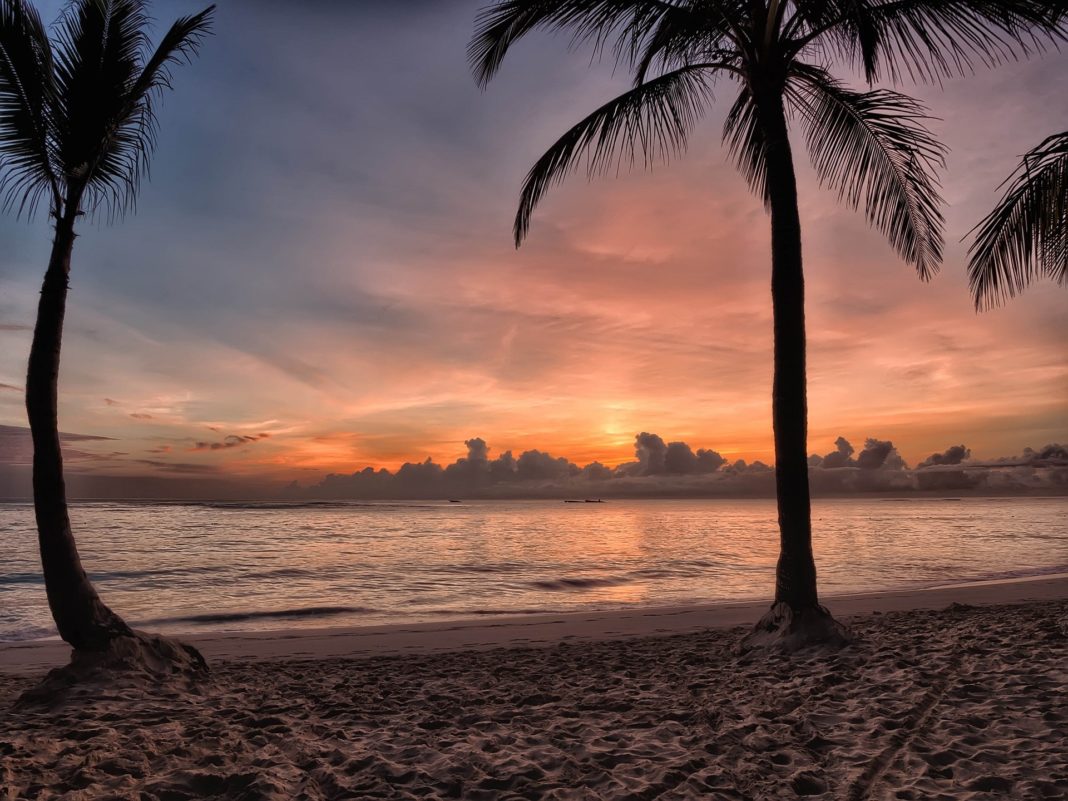 Come and experience the wonder of a friendly beach paradise. Bavaro is an area of beach resorts located in the Dominican Republic's east coast. Palm trees sway along a wide beach and a long coral reef creates calm waters to swim in. All across the inland area, golf resorts dot the land and vendors at Plaza Bavaro sell handmade crafts.
Once developed as a home for resort workers and their families, Bavaro has developed into a fun cultural enclave. Many hotels have taken up residence here in recent years; now, it's a popular tourist area. We highly recommend staying at Barcelo, the oldest and most historic hotel in the region.
Barcelo
Credit: Booking.com
There's a reason why Punta Cana has been named as a top vacation destination in the DR. How could you possibly visit these beaches and not fall in love? White sand, clear waters, and world-class services all come together in this magnificent resort. With over 100 miles of soft sand and smooth, rolling surf, you can't go wrong choosing a spot to lay down your towel.
Where It's Located
If you're looking for things to do in Punta Cana, you've hit the jackpot. Barcelo is located right in the midst of Bavaro's best spot. Beach-side beverage service is excellent here. While you're here, you've just got to try some of the locally-produced rum. A favorite of locals and tourists alike, it is known for its soft, creamy character. While there are a number of local rum producers, the oldest and most popular one served up at Barcelo is Brugal. They've been distilling ever since 1888.
2. Isla Saona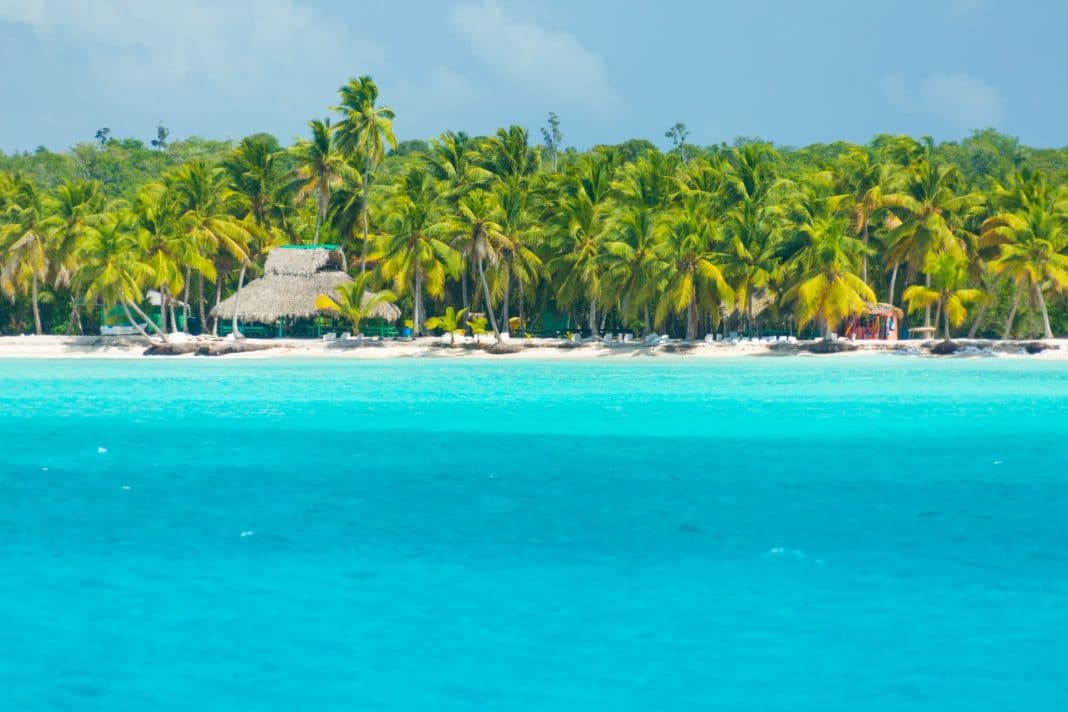 Escape the crowds in Isla Saona, a Dominican paradise just off the coast of Punta Cana. If you're trying to avoid all things touristy, this is the place to go. Its untouched beaches and warm waters make it the ideal place for the ultimate beach vacation. Honestly, we're surprised social media influencers aren't all over it.
A Secluded Paradise
The entire island has been dedicated as a government nature reserve. This means that not only are the local ecosystems and wildlife protected but you won't run into any kitschy gift shops and tourist traps either. While most places this serene are a trek to get to, Isla Saona isn't. As a matter of fact, many resorts offer tour packages that include a ferry to this island in their price list.
3. Horseplay Tours Punta Cana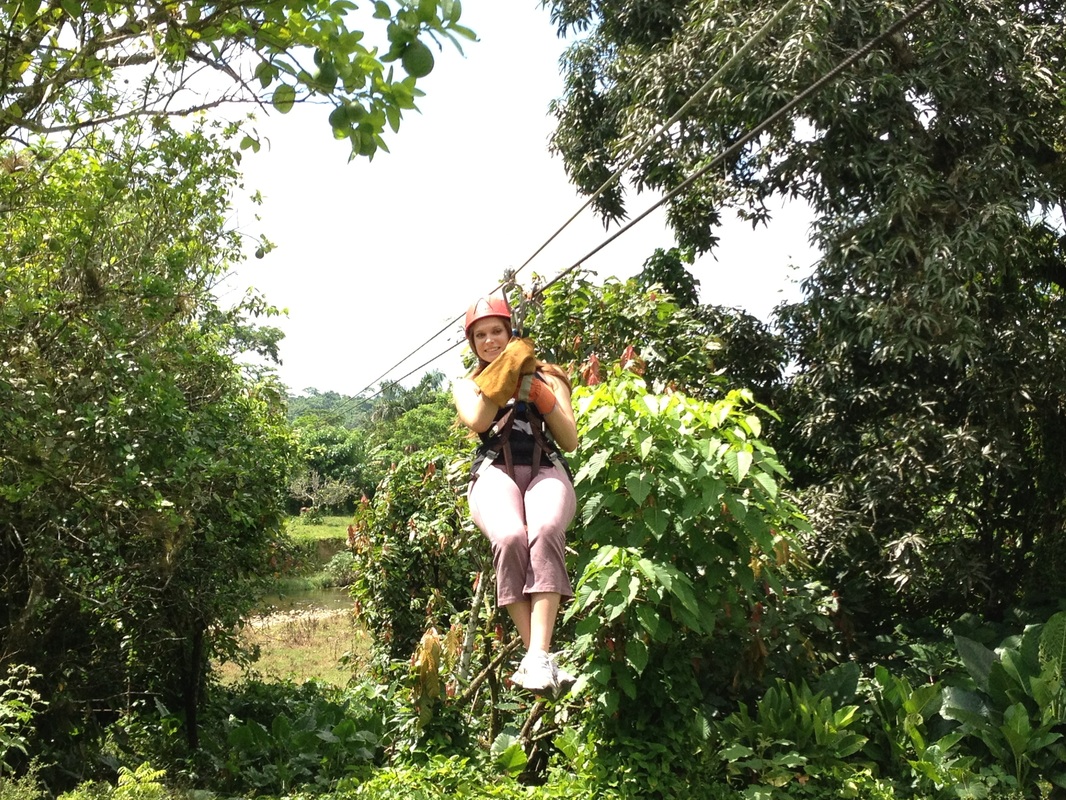 Credit: HorsePlay Punta Cana
If you're short on time, sometimes tours offer the most bang for your buck. Not only will locals show you parts of the island you never knew existed but you will also get to experience the culture too. Going on an adventure with Horseplay Tours is one of the best things to do in Punta Cana. In one day, participants can receive a cultural tour of local villages, learn about Dominican customs, go zip lining, horseback riding, sample locally-produced chocolate, coffee, and more.
4. Seaquarium Punta Cana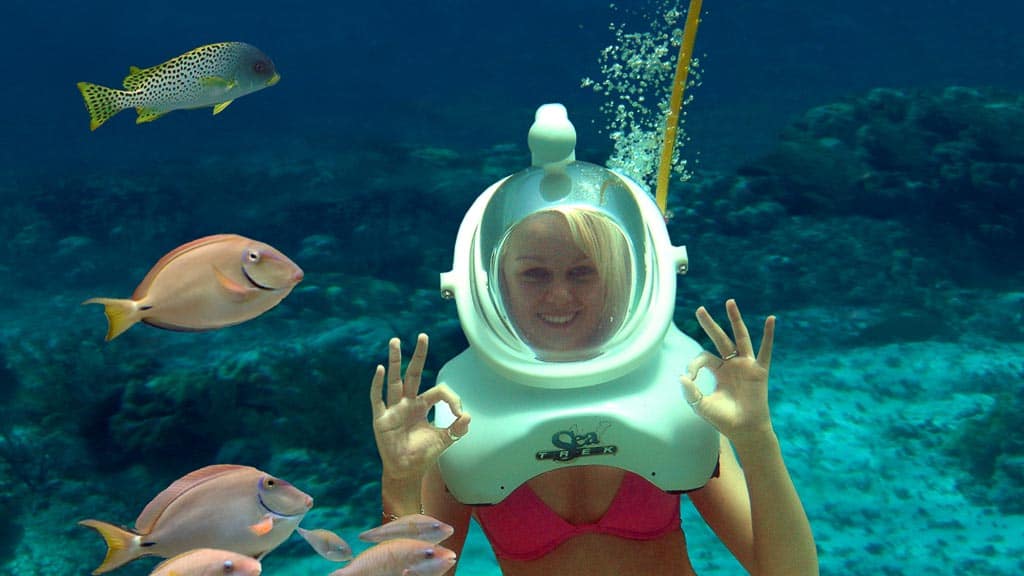 Credit: Seaquarium
We can't say enough about this amazing underwater adventure. Plan ahead for your vacation and book this tour. The Seaquarium experience is one of the best things to do in Punta Cana. Step outside your hotel and take in the fresh sea breeze. An open-air bus is on its way to pick you up and take you to the quay. Your catamaran is waiting.
The Catamaran
Once on the catamaran, your hosts will make you feel right at home. Each guest is offered fresh fruit, snacks, and drinks to enjoy along with entertainment and live music. As the shoreline fades into the distance, the excitement kicks in. You're exploring the wide open ocean. Prepare yourself to walk underwater, snorkel with fish, sharks, manta rays, and sea lions.
5. Hoyo Azul
Immerse yourself in the beauty of Punta Cana at Hoyo Izole. We'll bet you've never seen anything quite like it. This natural sinkhole is filled with crystal-clear water. Tucked away amongst large stone walls, this spectacular landscape offers the perfect spot to explore and snag amazing travel photos. Bring your GoPro or a DSLR camera with water housing for epic captures.
The Best Way to See Hoyo Azul
The best way to see it is by a tour with an experienced guide. The Hoyo Azul Cave Explorer takes travelers on a hike through the wilderness ending with a relaxing dip in these secluded waters. Adrenaline junkies will love the Hoyo Azul Zip Line, a heart-racing flight over the Cap Cana forest. It too ends with a dip in Hoyo Azul.
6. Indigenous Eyes Ecological Park
Exploring here is one of the best things to do in Punta Cana. This private nature reserve is maintained by the PUNTACANA Ecological Foundation and is open from dawn to dusk for guests staying at the neighboring PUNTACANA Resort and Club as well as other members of the local community. Furthermore, you can explore cultural exhibits, bring the kids to a petting zoo, venture through five different swimming holes, and an iguana exhibit.
7. Canopy Adventures Zip Line Tours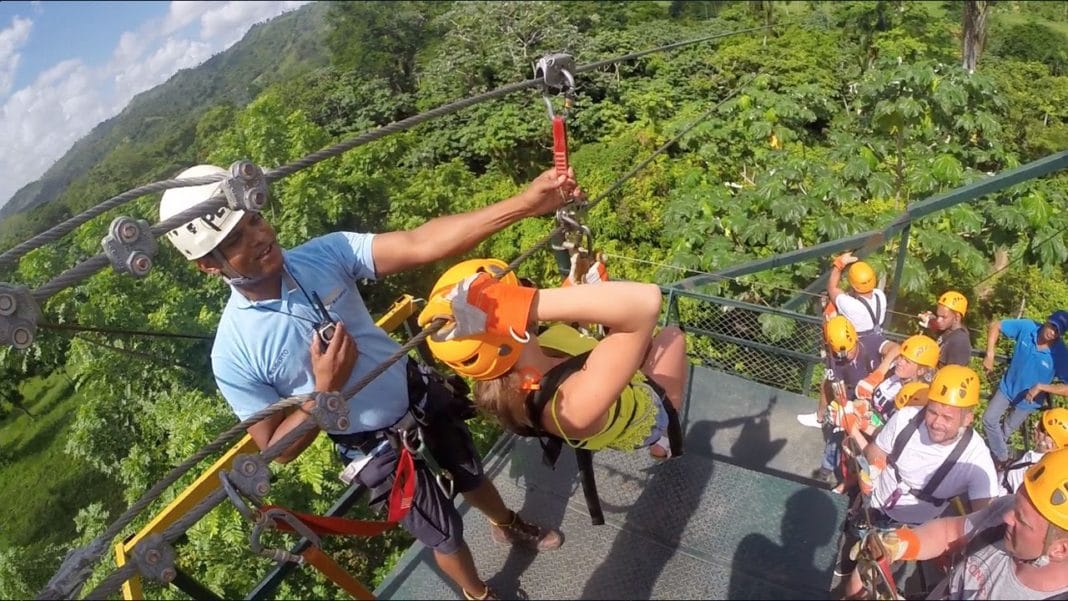 Adventure junkies. We've got another zip line experience you'll love. Embark on a half-day tour through the Dominican jungle and experience the countryside from a whole new angle. The Canopy Tour sends daring participants on a wild ride zip line course that runs for 4,300 feet long above the trees.
Extreme Swing Adventure
If that's not enough, they also offer an "Extreme Swing Adventure" for more variety. These zip lines are longer, giving you the chance to play around in the air. You'll feel like Superman flying above the trees at 40 miles per hour.
8. Macao Beach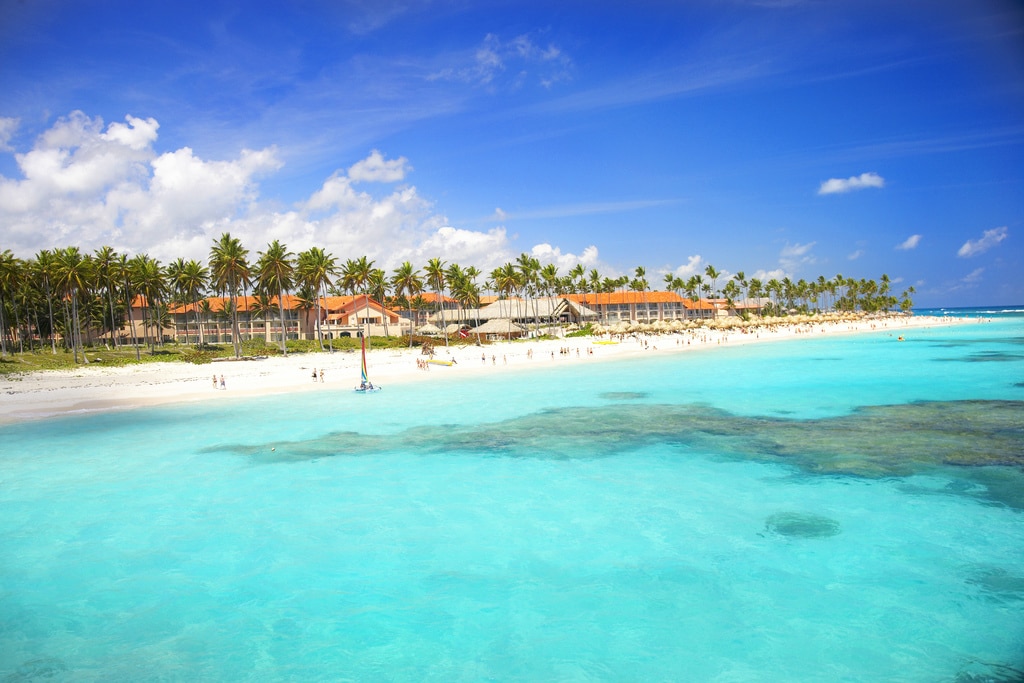 Take a short ride away from Punta Cana to the sands of Macao Beach. This rural setting is the perfect place for anyone looking for a bit of privacy under the sun. The sand is soft, coconut palms provide ample shade, and the water has never been so inviting.
9. Aromas Museum
Explore a wonder of scents in this innovative museum. Aromas Museum is dedicated to the production of rum, coffee, cigars, and cocoa. Visitors can touch, taste, see and smell the products for a wholly interactive experience. The museum also has tours to various farms in the local vicinity, where you can observe the sourcing and harvesting of these products.
The Larimar
You'll also find the Larimar on display, a precious stone which can only be found in the Dominican Republic. All visitors receive the opportunity to learn more about Taino culture and other traditions native to the region.
10. Big Marlin Charters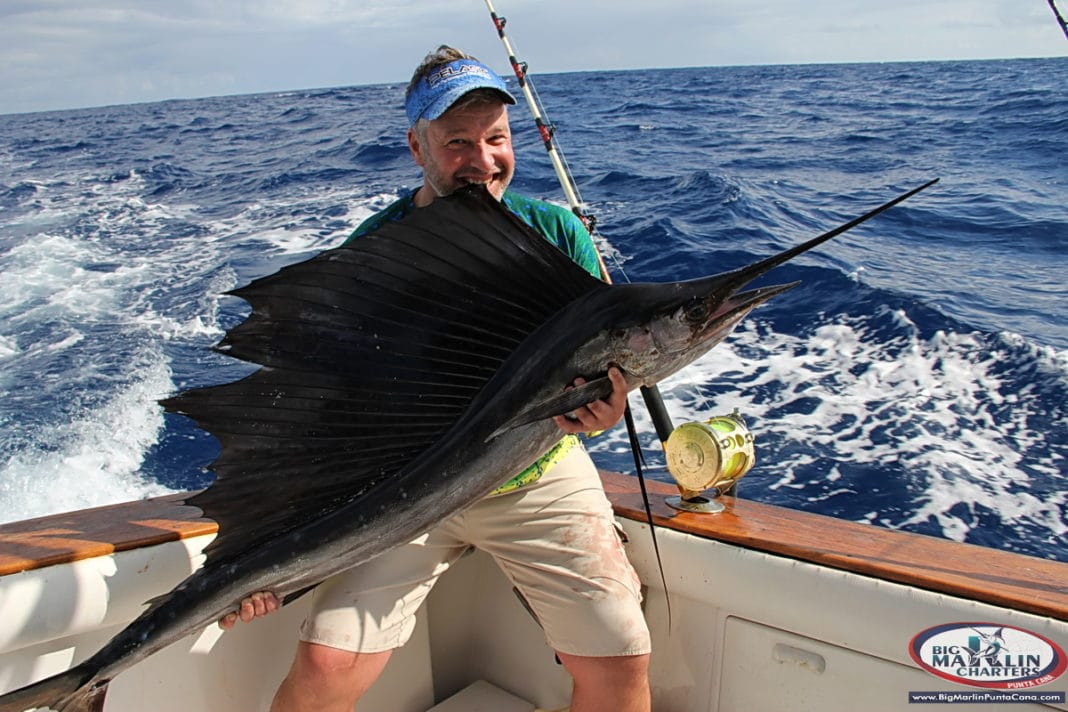 Credit: Big Marlin Charters
Fishing enthusiasts and beginners alike will love Big Marlin Charters. Professional and friendly staff offer thrilling adventures to all visitors of Punta Cana. This charter service offers exciting deep sea adventures for all types of travelers. An experienced captain will take you out on the blue sea on the ultimate adventure. In addition, an attentive first mate who is there for any questions you may have. Yachts are also available for various events and celebrations.
11. Cana Bay Beach Club & Golf Resort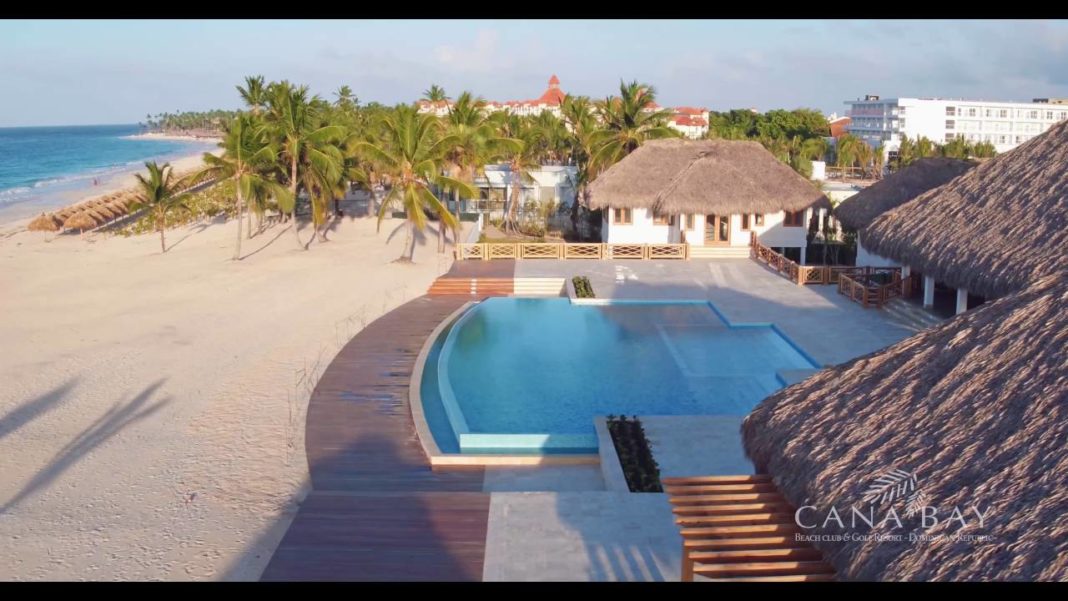 Credit: Cana Bay Beach Club & Golf Resort
Cana Bay is more than just a resort. Any good neighborhood comes with amenities that its residents talk about with pride. Stay at a hotel where the residences are designed to make your days in paradise nothing but incredible. Cana Bay features accommodations in a variety of sizes and styles, a private beach club, restaurant and bar, tennis and paddle courts, and an 18 hole golf course.
12. Catalina Island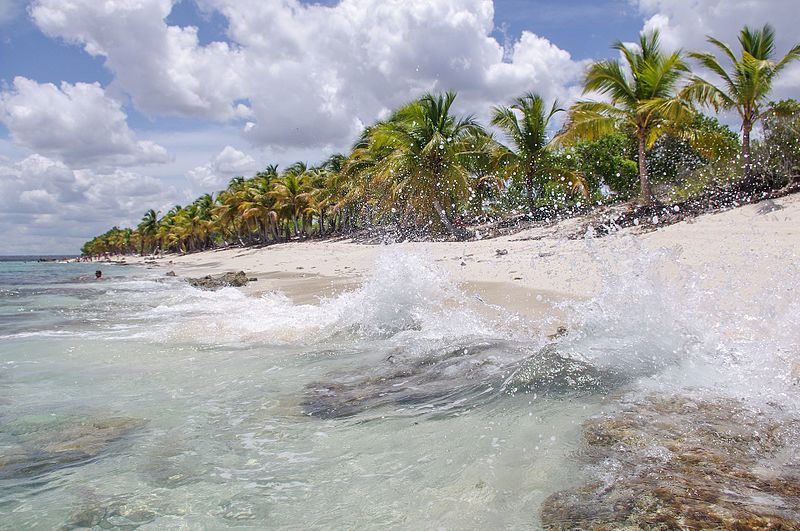 You'll find this beautiful white sand island in the southeastern coast of the Dominican Republic. While it's not technically one of the top things to do in Punta Cana, it's a treat in its own right. While it's a small island measuring only five square miles, it has a unique and diverse topography. Since it is a protected natural park, there are no buildings. Plenty of raccoons and wild hares roam the island, well accustomed to the presence of tourists. Don't feed them though and make sure to maintain a safe distance. They're still wild animals.
13. Catamaran Tours
Make memories that will last a lifetime on the Catamaran Tours Punta Cana. These incredible snorkeling tours are the perfect adventure for families, couples, and solo travelers. The fleet offers several different catamarans to choose from, Teresa, Santa Maria, Forever Teresa, and Maite. Each watercraft offers plenty of space to maximize the fun.
Semi-Private Tours
If you're looking for something a little more mellow, semi-private tours are available. Only twenty-five people are allowed at a time on these excursions. The best part is you don't have to worry about bringing your own gear. The staff will ensure that all customers get their proper mask and fin size. A special platform is available for easy access to the water.
Book Your Dream Vacation Now
As you can see, there are plenty of things to do in Punta Cana. As one of this summer's top travel destinations, it offers a world of excitement in a gorgeous setting. If you're looking for the ultimate beach vacation, you really can't beat the Dominican Republic.
Related Article: The 10 Best Things To Do In Cozumel During Your Vacation