Are you looking for the best place in the U.S. to have an outdoor climbing adventure?
Now that you have broken in the perfect pair of climbing shoes, the next logical step is to plan an epic outdoor adventure. If you have previously only rock climbed indoors, you are in for a treat when it comes to outdoor climbing. While it is undoubtedly more intimidating to climb on real rock, it is also much more thrilling. Outdoor climbing offers a variety of rock textures and route variation. There are so many amazing rock climbing places just waiting for you to explore.
Of course, part of ensuring a positive climbing experience is first choosing a great location. With numerous options out there, it helps to have a bit of guidance in the process. The United States alone offers some must-see destinations in terms of outdoor activities. Whether you prefer sandstone or granite, sport climbing or bouldering, there is most certainly something to suit your fancy. As you make up your rock climbing destination bucket list, be sure to add these incredible rock climbing places.
Check out these five top rock climbing places in the U.S.
1. Yosemite National Park, California
You might have recently noticed several major film productions documenting various rock climbers tackling Yosemite rock climbing. Yosemite Valley was really where it all started in terms of rock climbing. Here, people first pushed the limits of societal norms as well as human endurance. As it should be, Yosemite is a right of passage of sorts for many climbers. This outdoor mecca is chalk full of every type of rock climbing (pun, of course, intended). Here you can sign up for the Yosemite Mountaineering School and Guide Service. This is a helpful way to learn more about the climbing options if you are new. El Capitan Meadow is home to its iconic 3,593-foot namesake where you can catch a glimpse of fearless climbers tackling grueling routes.
2. Boulder Canyon, Colorado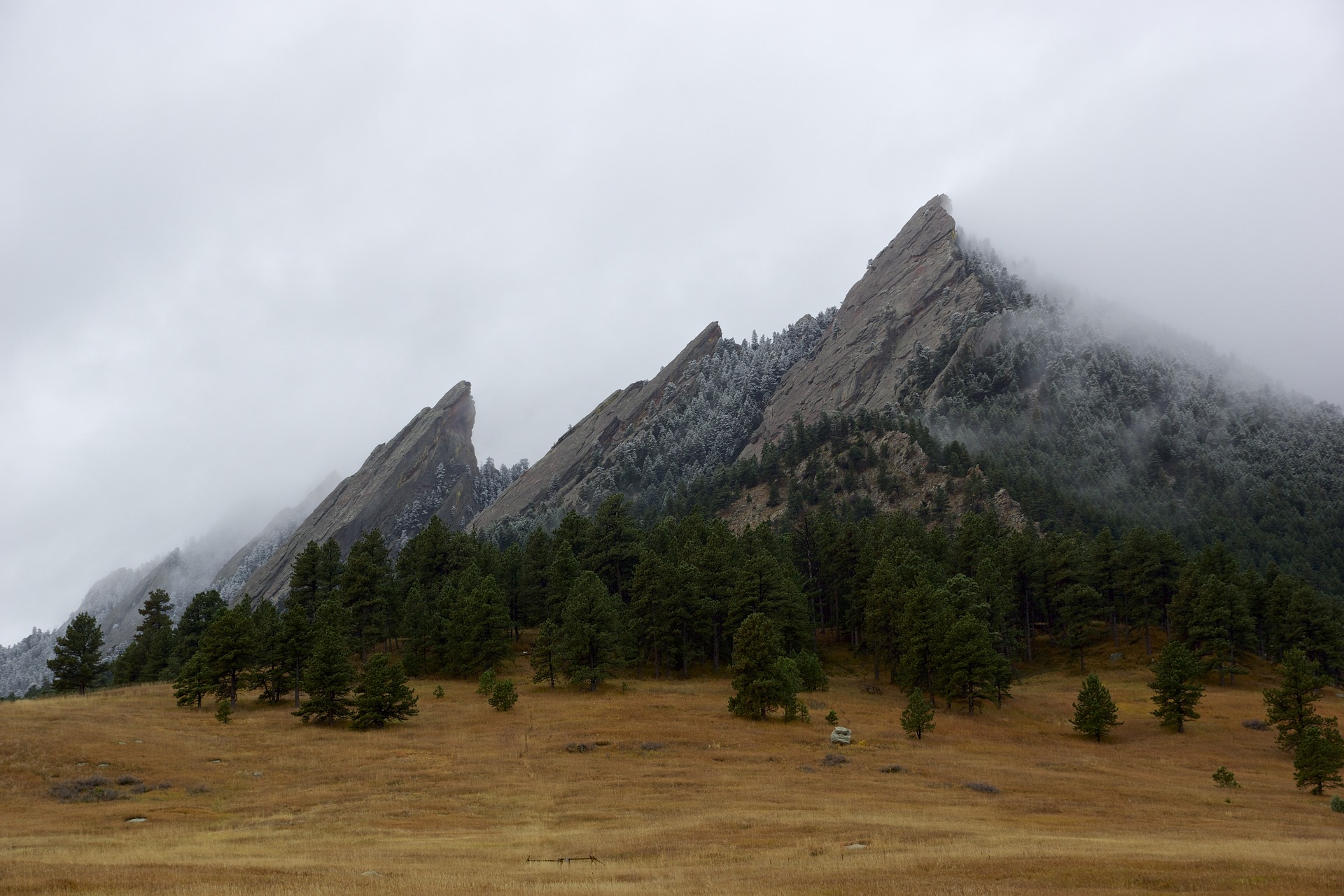 Colorado is the land of 14,000-foot mountain peaks and absolutely breathtaking scenery. You might have guess that there is some pretty epic rock climbing to be had here as well. The entire state oozes outdoor passion and once you step foot here it is not difficult to see why. The beauty of Colorado is that you do not have to travel far for some incredible climbing. While there are truly endless places to go in Colorado, its Boulder Canyon surely ranks as one of America's top rock climbing places. Boulder Canyon is unique, as it offers literally every type of climbing imaginable. From single-pitch, multi-pitch, trad, sport, to bouldering, there is no room for boredom here. Within Boulder Canyon lies the Flatirons, massive rock formations with many rock climbing routes. Spend a day, a week, or a lifetime here discovering the world of Colorado climbing.
3. Zion National Park, Utah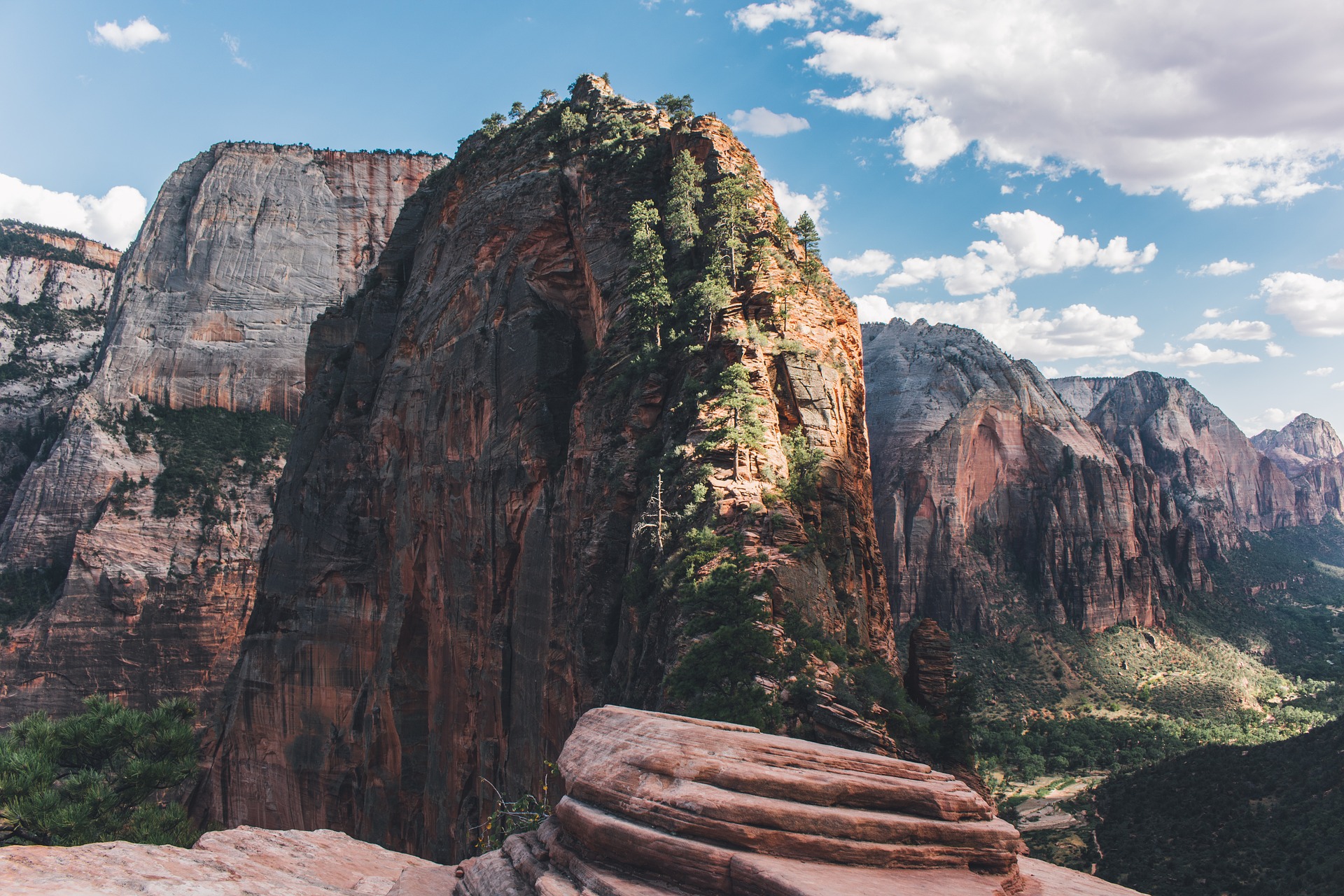 A massive nature reserve in southern Utah, Zion National Park holds remnants of its ancient native people and spectacular natural beauty. The towering red, pink, and cream sandstone cliffs give Zion National Park its iconic look. Try your hand on this beautiful rock face within one of the United States' best rock climbing places. There are over 100 routes here to climb. A unique aspect of Zion National Park is its vast expanse of vertical 1,000+ foot walls. Keep in mind that climbing on sandstone is much different than granite. Be extra aware of the quality of the rock as you climb so you don't grab onto a crumbling piece of the wall.
4. Devil's Lake State Park, Wisconsin
The Mid-Western states might not be your first choice when it comes to the top rock climbing places in the U.S. However, the unsuspecting nature of this part of the country only adds to the allure of Devil's Lake State Park, Wisconsin. The massive park offers endless options for outdoor recreation, from stand-up paddleboarding to bouldering. There are plenty of routes for traditional lead climbing as well as top roping. Feel free to visit with a few friends, or sign up for one of many rock climbing groups in Devil's Lake State Park.
5. Red River Gorge, Kentucky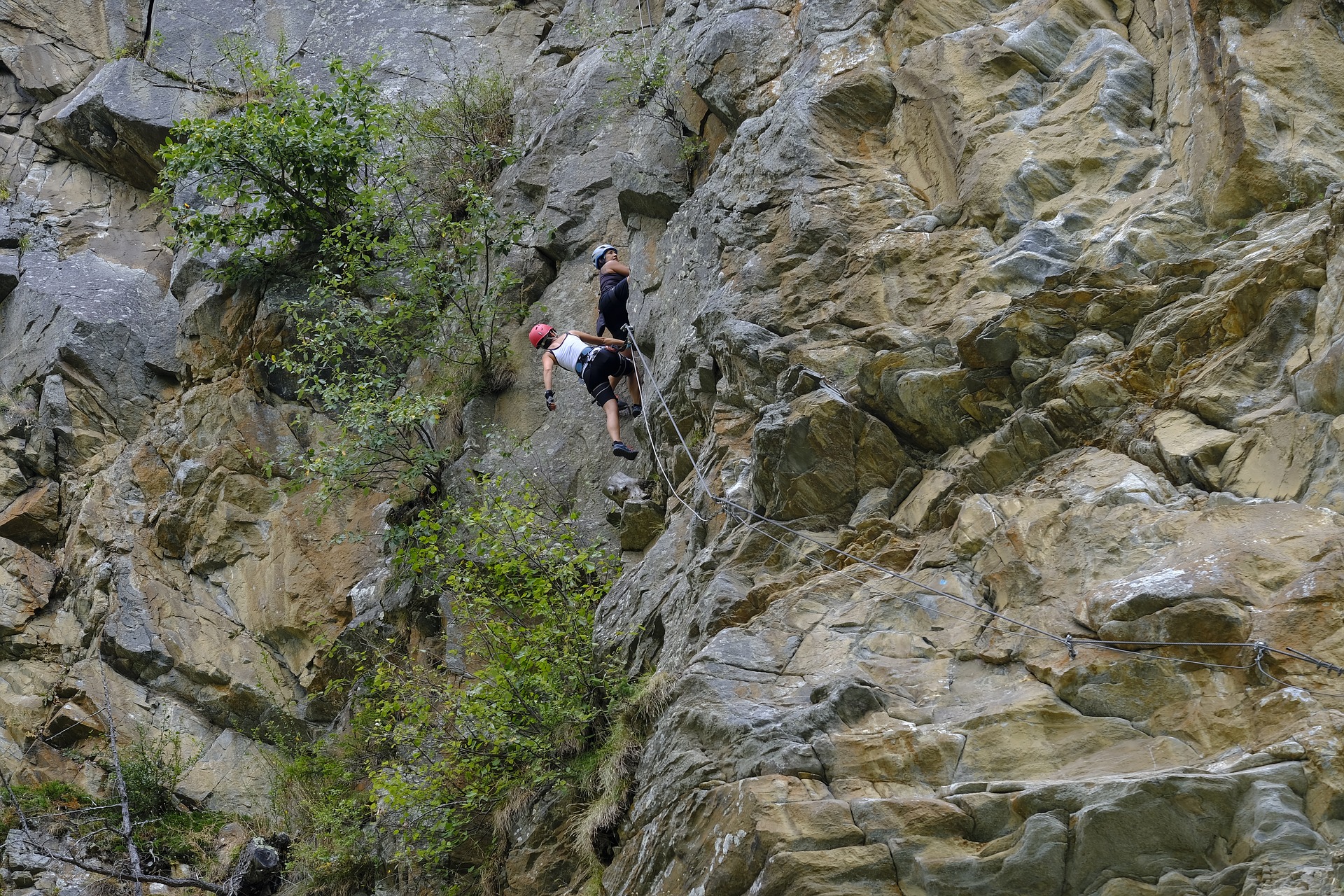 Last, but certainly not least, Red River Gorge, Kentucky rightfully earns a slot on the list of top rock climbing places in the U.S. This classic sport climbing hotspot attracts climbers from all over the world. Red River Gorge is a network of canyons situated along Kentucky's Red River. Here lie a number of world famous routes for bouldering, sport, and traditional climbing. Its massive crags offer exciting routes of all kinds. A large percentage of visitors come here for the hundreds of sport climbing routes. Enjoy the large overhanging problems and pumpy moves to get to the top. There are also some great places to set up camp if you plan to stay for a while.
When it comes to rock climbing, the great outdoors is yours to explore.
As you venture deeper into the world of rock climbing, you will soon discover just how much there is to learn and see. One of the most exciting parts of the sport is that you truly never have the same experience twice. Each route is different, and every new crag has something entirely unique just waiting for you. As you encounter your latest rock climbing places, let yourself fully appreciate the moment. While every day is certainly not the best when it comes to climbing abilities, there is still a chance to appreciate everything there is to learn. Add these top five rock climbing destinations to your climbing checklist and then get ready to hit the crag.
Related Article: 7 Best Climbing Shoes For Men And Women