While family vacations are great, there is nothing like the best girls weekend getaways.
When you know, you know. Sometimes girls weekend getaways are in order. As much as we enjoy romantic vacations, staycations, and time with the kids, this is necessary. Whether you are a 20-something, parent, or anything in between, we're here to tell you that taking a break is okay. It's time to reconnect with yourself and remember what fun is like sans worries and a full inbox.
Here Are Our Picks for the Best Girls Weekend Getaways
1. Saratoga Springs, New York
Vacation doesn't always have to be among the glitz and glamour of a big city. There's something to be said for enjoying the little things. Saratoga Springs is a prime example of that. Envision grand Victorian architecture, natural springs spas, and quaint hole in the wall shops. Now, you get the idea.
We've got to be honest. The bubbling mineral hot springs are what put this upstate New York town on the map. Even today, the city's waters offer great healing properties. Roosevelt Baths and Spa offers the perfect place to unwind after a day of exploration. When you're ready for something a little less low key, you can spend some time over at the Saratoga Race Course betting on horses or go for a jog around Congress Park. There are so many things to do here, you might just need to make a second trip!
2. Wilmington, North Carolina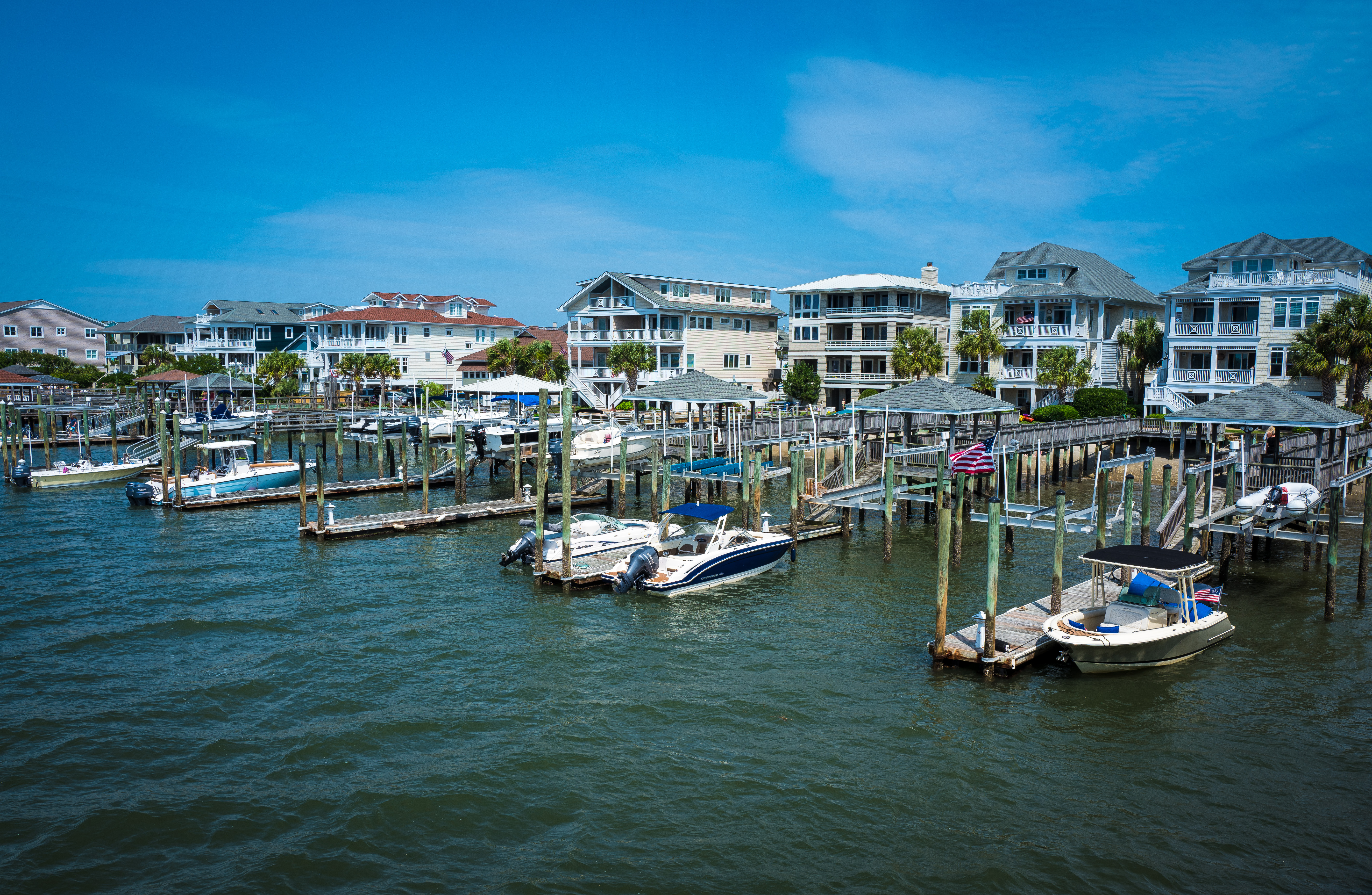 In all honesty, this looks like something out of a Nicholas Sparks novel. There is no better way to kick back and relax than spending 2 days at the beach with your best friends. These are the things that girls weekend getaways are made of. This spot offers so many things to do.
Wake up early enough and you will find a whole stretch of sand to yourself in Wilmington. The Riverwalk is a central location teeming with local shops and restaurants, as well as a scenic boardwalk. When you're done exploring for the day, you can treat yourselves to a relaxing session at a local spa or learn a little bit of history over at the Bellamy Mansion. Last but certainly not least, this city offers beautiful accommodations. Don't limit yourself to just a hotel. There are numerous options to rent out a spacious Airbnb in the historic district or even a vacation home on the coastline.
3. Austin, Texas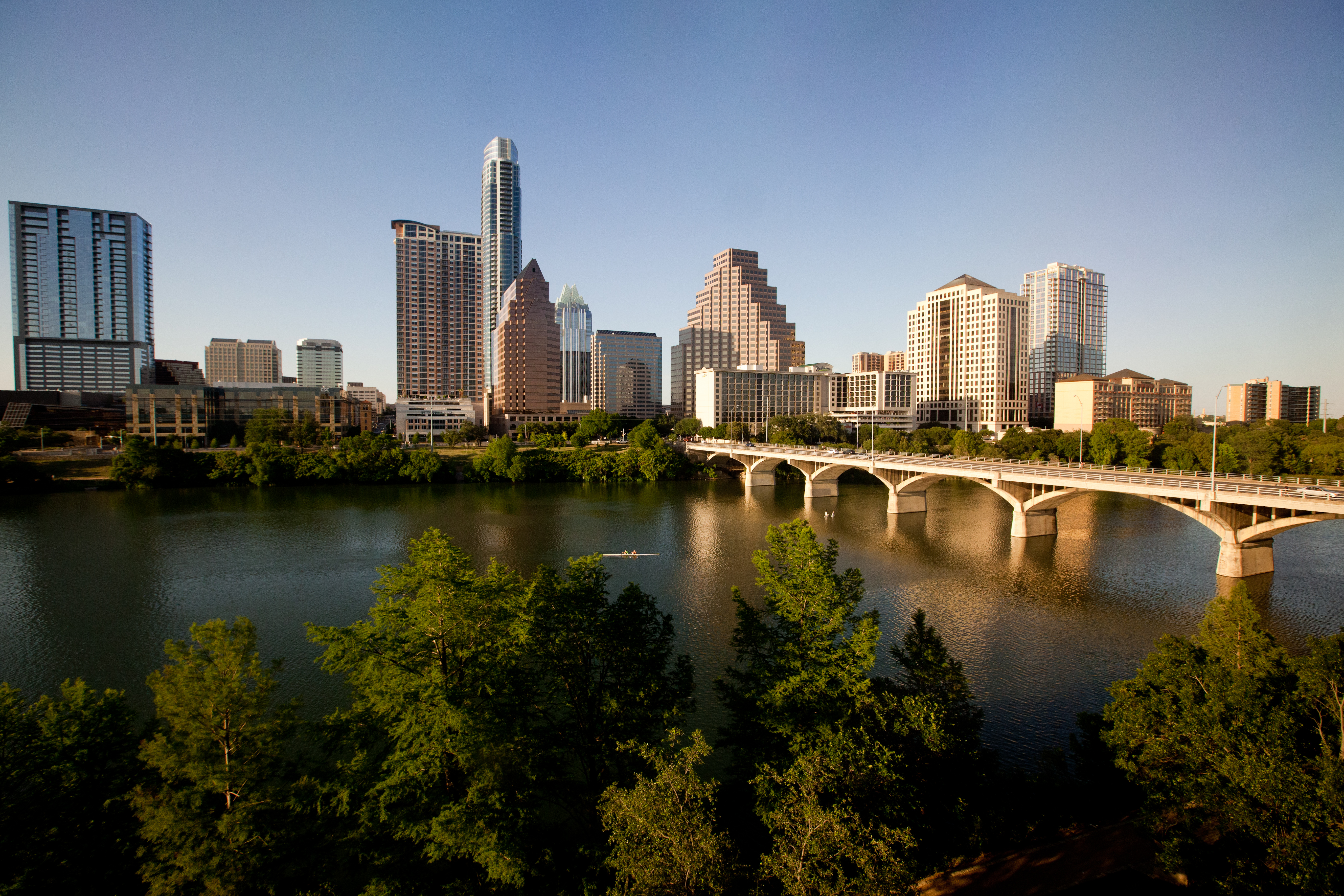 When you're thinking of a vacation, Austin probably isn't the first place that comes to mind. But as it turns out, it's a blast for some girls weekend getaways. Here, options for fun never run dry. Yes, there are some touristy spots that you just have to hit up while you're here. But there are also some pretty cool historic ones and a great day trip just a half hour away too.
We'll start you off visiting the State Capitol Building, then with a picnic at Graffiti Park at Castle Hill. Wrap it all up with exploring South Congress Avenue and you've had a day well spent. Once you've checked off all the must-see items from your to-do list, it's time for your 30-minute drive. The Lake Austin Spa Resort has been named a wellness retreat for many fun outdoor and recreational activities.
From water skiing and paddle boarding to boxing and yoga classes, the options really run the gamut. Add in an on-site healthy cuisine that gets food straight from its own gardens and a luxurious spa with over 100 different types of treatments. Take a fair warning. You're never going to want to leave.
4. San Diego, California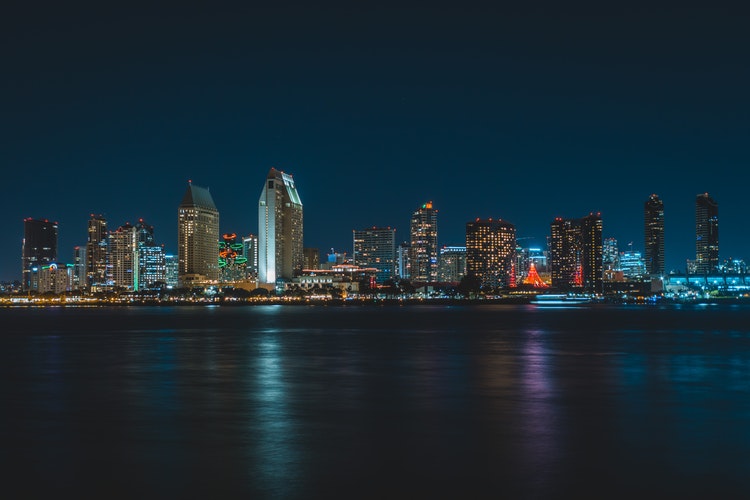 We might be a little biased when it comes to San Diego. But it's honestly one of our favorite cities in the country. With nearly perfect weather year-round and famously friendly locals, how could you beat it? Unlike Orange County or Los Angeles, that fast-paced keep up with the Joneses mentality doesn't exist.
It's also one of the fittest cities in America. Nothing inspires you to live a healthy lifestyle more than being surrounded by people who do it. Besides, with over 26 miles of pristine shoreline and 340 sprawling parks, how could you not want to be outside? With views like these, we'll take just about any excuse we can to get our fair share of sun and sand. What better place to try out surfing and work on your end of summer glow?
From Sunset Cliffs to La Jolla, you will find so many places to explore. Depending on your mood, you can hike, bike, swim, kayak, and pretty much everything in between. Surf Diva is a fun place where you can sign your whole group up for a girls weekend getaway of beginner lessons.
Last but not least, if you're looking for Instagrammable locales, make sure to check out Holy Matcha. We swear this entire cafe is designed and running with social media posting in mind. Don't just take our word for it though. Pay a visit yourself to swing by and see the famously pink interior, latte art, and kitschy palm print walls. P.S. The matcha is amazing too.
5. Watch Hill, Rhode Island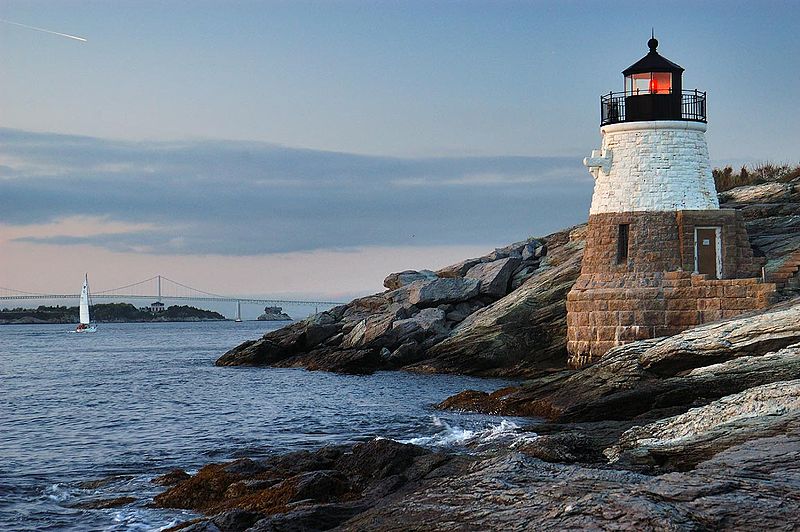 Have you seen anything more lovely than Watch Hill? This chic town in Rhode Island is the perfect place to post up for your girls weekend getaways. It doesn't get better than a stay at the Watch Hill Inn's Lilly. You're never too old for sleepover parties in a hotel that looks this good. If you feel like you've seen this colorful decor before, it's probably because you have.
The rooms are decorated with vibrant, punchy tones courtesy of the Lilly Pulitzer bedding brand. Here's the best part. From the bar accessories to fun beach totes, you can take it home. A gas burning fireplace, stainless steel kitchen, and king-sized bed are all nice touches.
Start your morning off right with breakfast in bed and then a bike ride to the beach and around town. But when the day wraps up, you'll find there's no better place to watch the fiery sunset than right from the comfort of your own little terrace. The views of Little Narragansett Bay are absolutely breathtaking.
6. West Palm Beach, Florida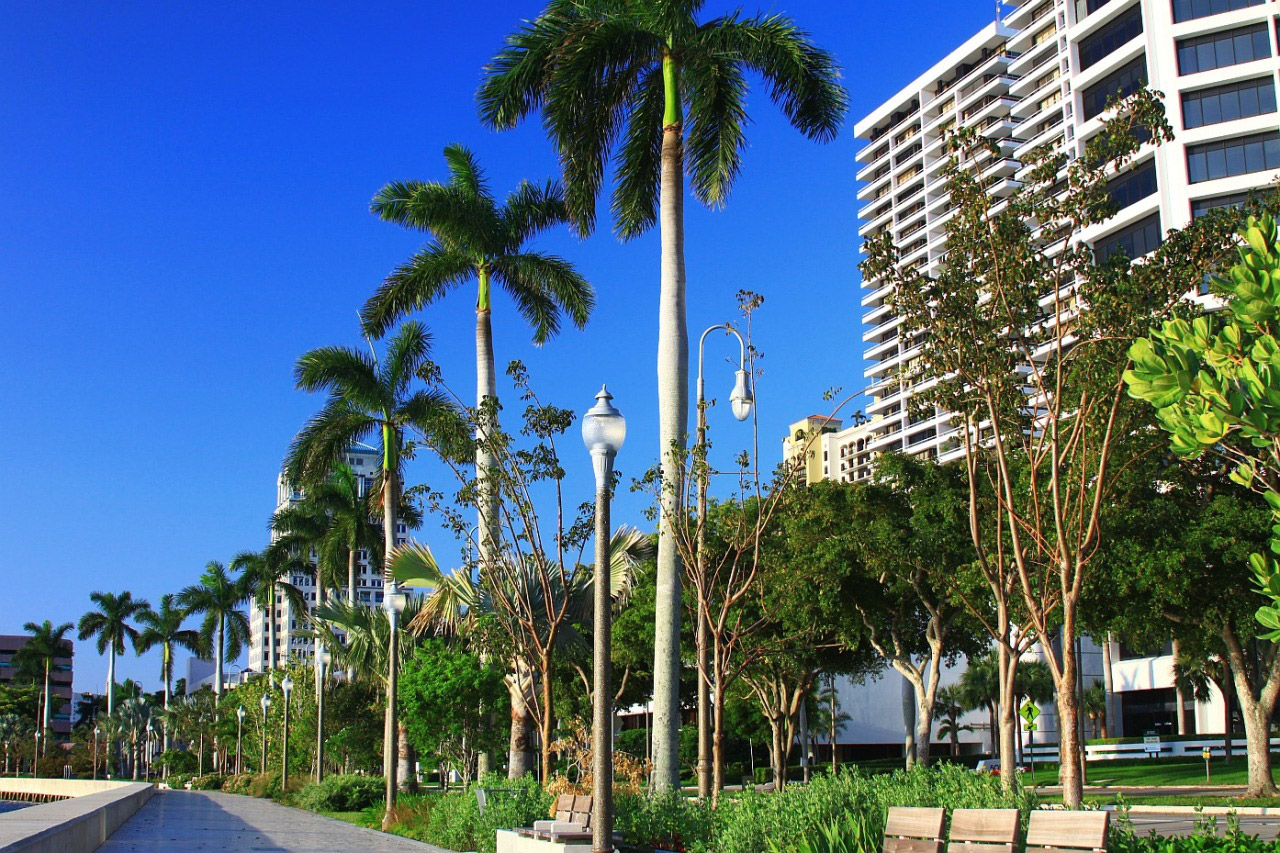 Have you ever been to West Palm Beach, Florida? Ooh, well you're in for a treat. Think white sand, crystal clear water, and skies that stay sunny an unfair amount of time. Seriously, we could use a little bit of Florida's weather in our lives. Just make sure to lather on that sunscreen. But if you're looking for a lazy place to catch up on some sun and sand, this is the place to be.
After a day of lounging on the sand, the palm-lined streets of downtown offer a treasure trove of places to poke around. Designer stores, cute corner cafes, and specialty boutiques abound. Just make sure you save some energy for a night out on the town. The nightlife here is so vibrant and fun. Whether you want to go dancing or grab cocktails with the girls, it's a great way to spend the weekend.
7. Fort Lauderdale, Florida
We don't even know where to begin. There are so many epic things to do in Fort Lauderdale for your girls weekend getaways. Whether you're looking for the glamorous Liz Taylor lifestyle or something a little more low key, you have all the options.
The Riverwalk Arts & Entertainment District also offers so many prime choices for a bite and drink. Over at the Riverside Hotel, you will find lovely accommodations complete with private balconies, marble bathrooms, and stunning skyline views. You'll get a little taste of the rich and famous – without actually being rich or famous.
8. Martha's Vineyard and Nantucket, Massachusetts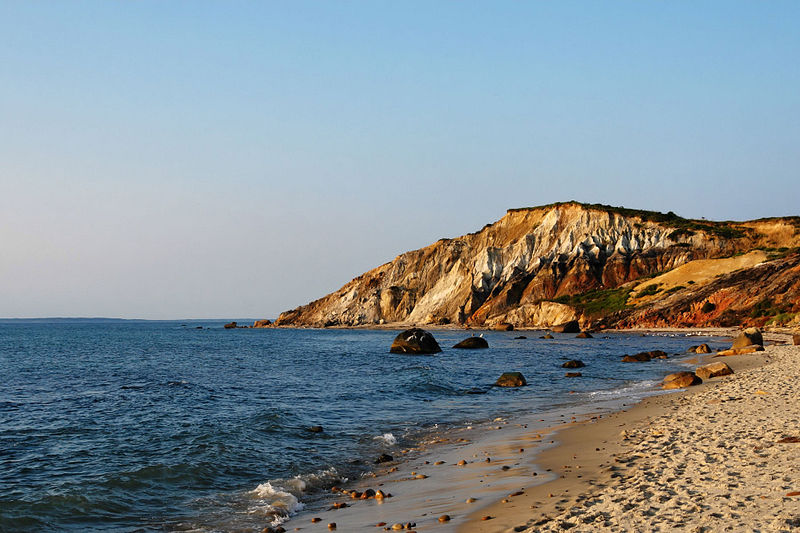 We can't rave enough about Summercamp. This cheerful boutique hotel is hidden away in the most beautiful part of Oak Bluffs. The perks here will take you back to your childhood – the good old days of summer. What better place to spend your girls weekend getaways? Think camp canteen with classic snacks, vintage games, and outdoor movie screen, giant porch swings, and balconies.
But the fun doesn't end there. Nantucket has so much to offer too. Go explore the Greydon House and make it your home for the weekend. This humble hotel is made to reflect the island's mellow vibes. Think nautical themes and a soothing color palette. No matter which island you choose to explore, you will never run out of things to do. Charming restaurants beckon you around nearly every corner, chic boutiques line the streets, and pristine beaches offer the perfect places to unwind. The options are entirely up to you. Craft your dream vacation.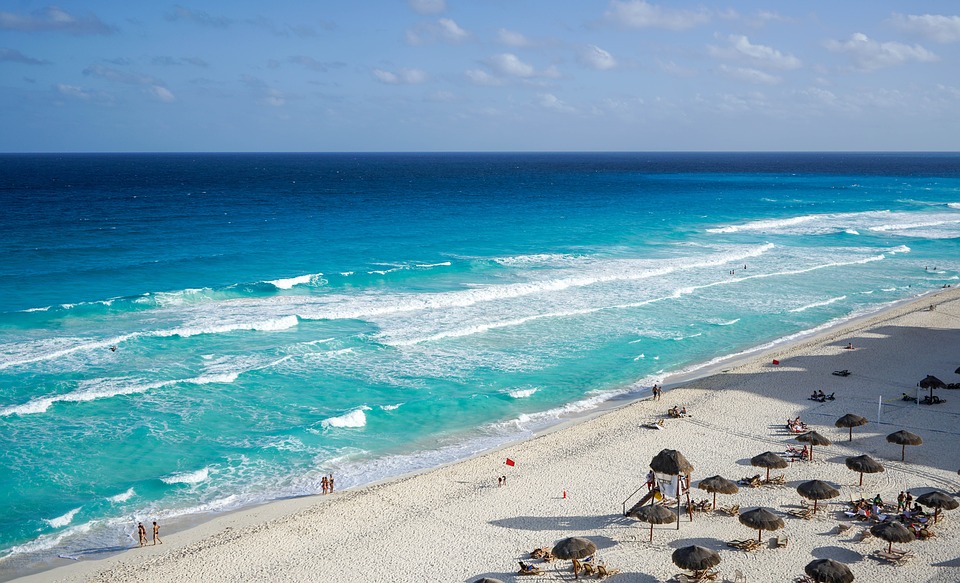 Okay, this one is a given. If you don't have Cancun on your bucket list of girls weekend getaways, you're doing this whole thing wrong. Don't worry. You won't be set in the middle of a spring break-like craziness. Travel in the shoulder season and you'll get a surprising amount of sand to yourself. One of our favorite places to stay is the NIZUC Resort & Spa, just a short drive from the airport. You won't believe the stunning natural beauty surrounding this place.
Oceanfront suites and private villas offer a secluded escape where you can go enjoy views of the Caribbean Sea. Enjoy traditional spa treatments like Mayan healing rituals crafted from locally grown herbs and plants. With six on-site restaurants and a swim-up bar, it's safe to say you're going to be spoiled. If you want to experience Cancun's grandeur in its entirety, book a day trip to visit the famous Great Pyramid at Chichen Itza, Tulum's ruins, or Rio Secreto's beautiful caves.
In case you didn't already know, Pinterest named New Orleans the top wedding party destination last year. So whether you're traveling for a bachelorette party of a just-because girls weekend getaway. Sure, the Big Easy is known for its party atmosphere but the city is also very much what you make it. Go on cultural excursions, wander around the historic French Quarter, eat your way through the city. There are endless things to do.
Indulge in all the Cajun and Creole food that your heart (and stomach) desires. Get dressed up and enjoy drinks at classy joints like the Moxy Bar. Make sure you've got your camera or at the very least iPhone ready for some pics. You're going to want to take some sweet snaps of the interior. Let's just say it's decked out with French horns and metal voodoo skulls. We'll just leave it at that.
Book Your Girls Weekend Getaways – You Deserve It
When was the last time you enjoyed some solid girls weekend getaways? Our guess is it's been a while. We understand it's easy to get caught up in all that is life but it's also important to make time for yourself and those best friends in life. Whether you're traveling for a special occasion, just because, or a serenity-now (yes, this is a Seinfeld reference) escape, you deserve it.
Related Article: 7 Best Weekend Getaways in Ohio for Friends, Families and Couples