Drive through red sandstone canyons to the hottest destination in all of Arizona. From beautiful views, high-end shopping, to spiritual energy, there are plenty of things to do in Sedona.
Located just two hours north of Phoenix, this desert oasis offers the perfect escape for locals and travelers looking to escape the crowds of the city. With a population of only 10,000, it offers a slower change of pace for most. From boozy lunches, spa retreats, and challenging hikes, there's truly something for everyone looking to relax and renew. Let's explore all the things to do in Sedona.
1. Slide Down Slide Rock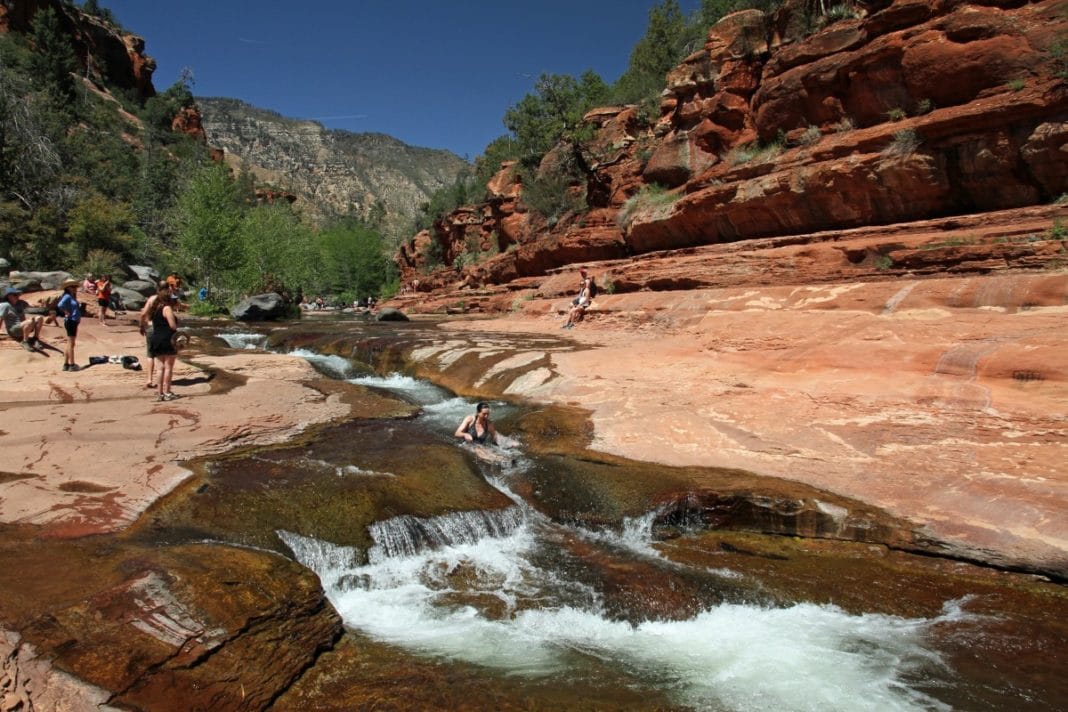 This is one of the most fun things to do in Sedona. Located in Slide Rock State Park, this natural waterslide is a popular summer attraction. Come an escape the heat in one of Arizona's oldest and most spectacular watering holes. It's a long-time favorite with the locals offering an elongated champagne chute, red rock beaches, and glassy green pools. They offer the perfect place to soak up some sunshine, enjoy nature, and take a break from the mundane.
This waterslide was crafted by mother nature without all the chemical and chlorine. It's an all natural wonder with spectacular red rock views of the venerable Oak Creek Canyon. Glide along the gently slowing, slippery bottom creek buoyed by bubbles or plunge right into the crystal depths of nearby pools.
2. Hike Devil's Bridge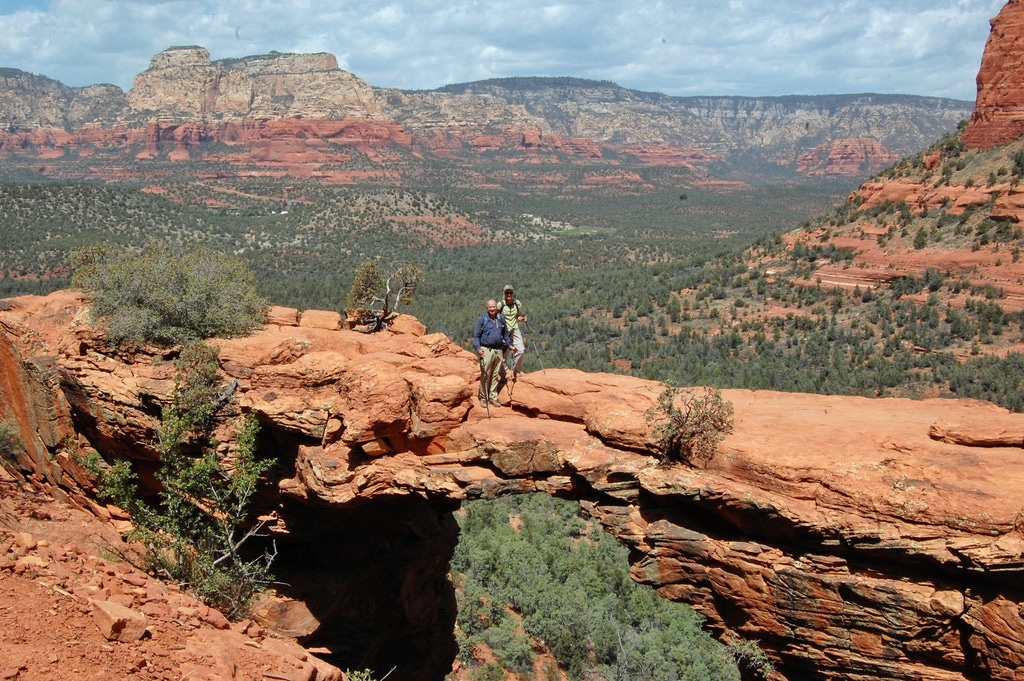 This is the largest sandstone bridge in Sedona. Don't let the name fool you. It's one of the most heavenly sights in all of Arizona. To reach the trailhead, you'll walk a mile or so along a sandy path. The trail itself is only 0.9 miles each way, for a 1.8 mile round trip trek. We're not gonna lie though. The journey to the top is a bit tiring. The views are what leave you breathless.
This popular hike has attractions for both serious and casual hikers who don't want to stray too far from civilization. Start at the parking lot and follow the trail marker pointing to Devil's Bridge. The path slowly inclines uphill, gently increasing in steepness as you progress. There's some beautiful scenery along the way but it will take a while to reach the trail itself.
After you've walked for a mile, the path divides. Head down the path on the left and you'll end up at the base of the bridge. Here, you'll stand directly under the fifty-foot arch, reaching towards the heavens. Just try not to strain your neck as you croon to take a look.
However, it's the topside trail that provides the biggest treat. Follow the path up a steep rock staircase to find a wide open area that offers amazing views. Keep on going and you'll reach a whole new level that leads directly to Devil's Bridge. This is not for the faint of heart. If you have the nerve, you can walk across the top. The bridge itself is just a few feet wide and has no borders. Use caution and common sense as you walk out – and please, don't bring animals. It's a long way down. If you have the time though, this hike is hands down one of the best things to do in Sedona.
3. Take A Pink Jeep Tour
Nearly everyone who's been to Arizona has heard of the cheesy Pink Jeep Tours. While admittedly they're a tourist trap, they're still loads of fun. There's a reason why they've stuck around for over 50 years. For those who don't want to ding up their little Corolla driving off-road this presents a pretty solid option. Several tour options are available, like driving around the red rocks, visiting historical ruins, or taking a 10-hour-trek all the way to the Grand Canyon.
4. Book A Stay at Enchantment Resort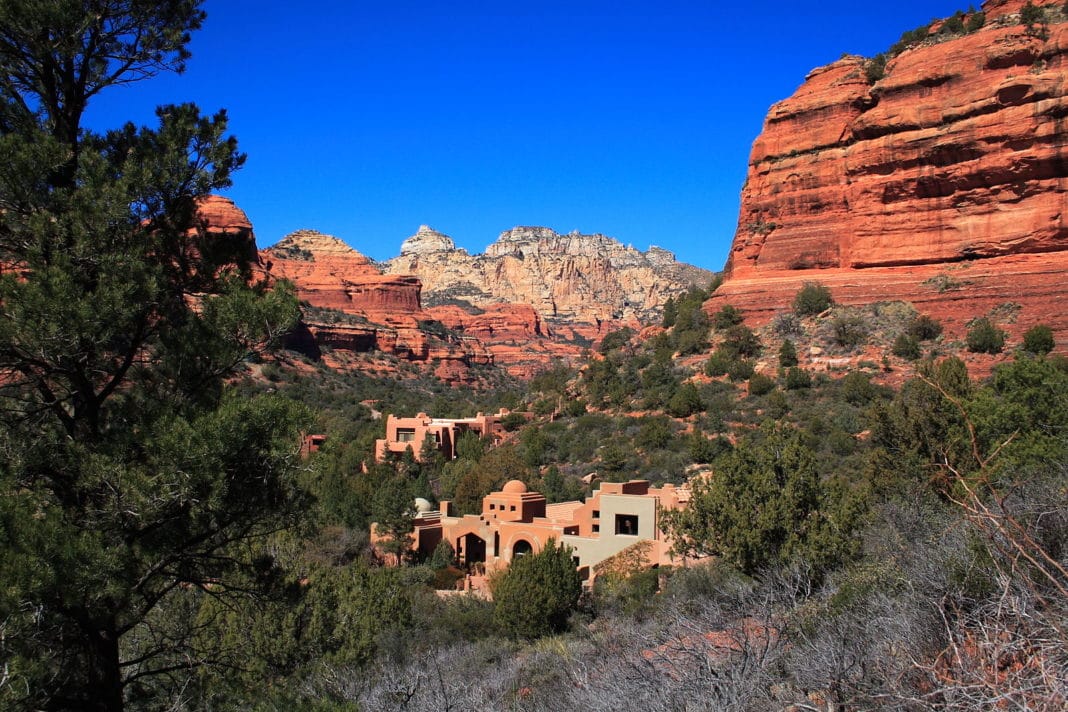 Experience an exquisite landscape. This is one of the best things to do in Sedona. If you're looking for a place to lay your head, stop searching. There is nowhere else on earth quite like it. Set on 70 acres of natural terrain, this resort stands right at the entryway of Boynton Canyon. All around, you're surrounded by red rock formations known for inspiring the mind, body, and spirit.
Whether you're on a Grand Canyon vacation or a romantic getaway, make sure to stop at this unique resort and sip a prickly pear margarita while soaking up the views. Better yet, you'll also get to experience the Native American culture of the region. Kids will particularly enjoy the Camp Coyote, designed to entertain and educate kids age four to twelve.
Journey to the dramatic red rocks of Sedona set the tone for an experience beyond comparison. Here, you'll connect to nature, exhilarating adventures, deep relation, and the feeling of awe and wonder again and again.
5. Enjoy Lunch With A View At Etch Kitchen & Bar at L'Auberge de Sedona
Dine in style on the banks of Oak Creek. This is one of the best things to do in Sedona to get great views – and it doesn't even require a hike. This award-winning eatery features a menu with delicious food options. We highly recommend the avocado tomato sandwich, house pastrami, and basically any cocktail on the menu (the pomegranate margarita is pretty amazing though).
Related Article: ​The Best National Parks in Arizona for Day Hikes​​​
6. Treat Yourself to the Ultimate Spa Day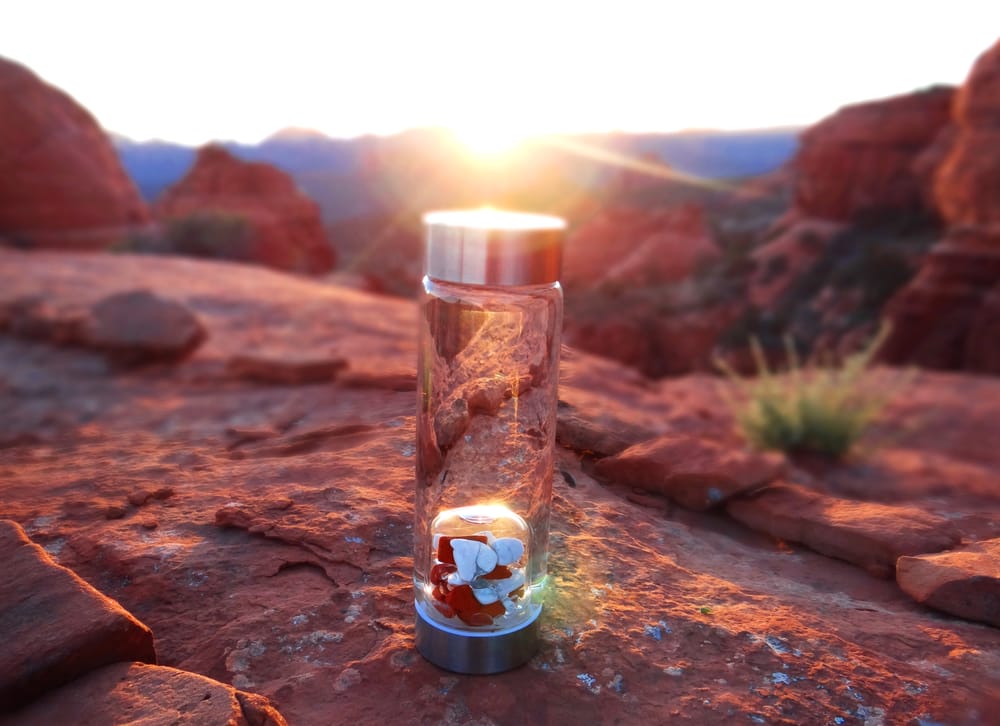 Credit: Monica Duarte
Sedona offers the perfect place to pamper yourself for the ultimate spa day. While nearly every resort here has a spa, none of them are quite like Sedona's New Day Spa. Take advantage of the unique treatments including the Desert Moon Deep Healing Massage, the Nature Desert Flower Rejuvenation hydrating, anti-aging treatment. This little gem has been voted the best day spa for the past ten years.
7. Make Sure to Check Out the Chapel of the Holy Cross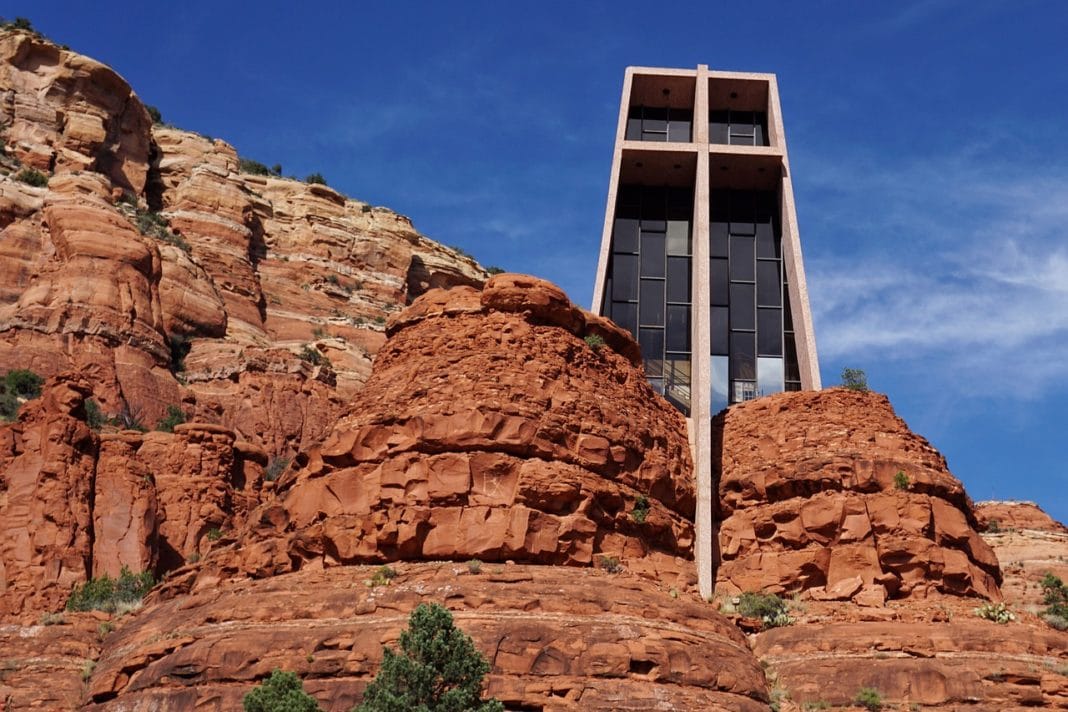 Even if you're not religious, if you have any interest in architecture, this chapel certainly is a sight to behold. Wedged between the rich red Sedona rocks, this spectacular church is open for tours. In similar fashion to all great tourist attractions, you'll also find an adorable boutique gift shop.
8. Explore A Vortex Site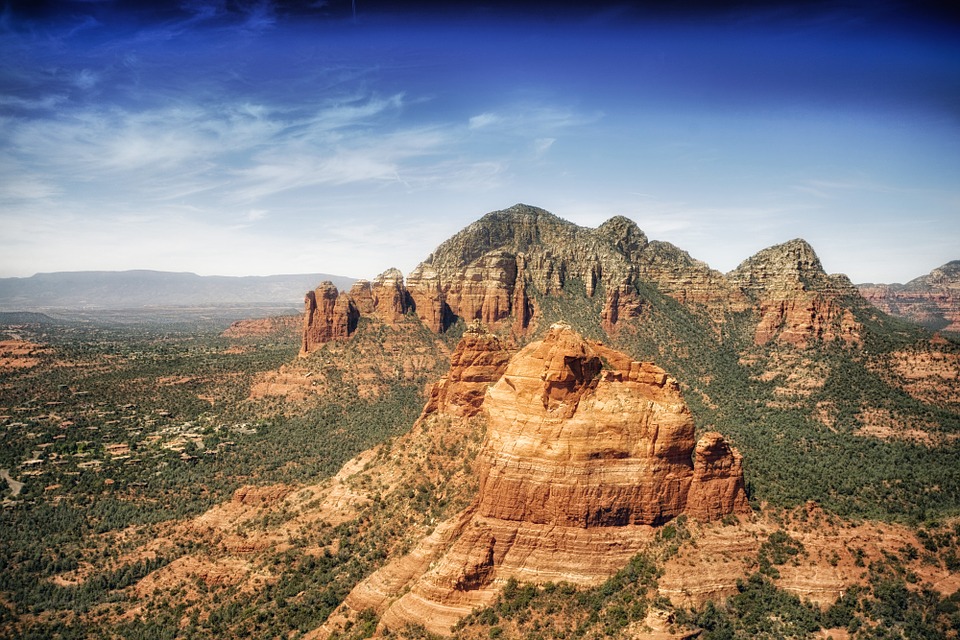 Okay, this might just be hoopla but it certainly is fascinating. So what is a vortex anyways? Supposedly, it is a site of natural energy, providing balanced healing to those who seek it out. Legend has it that a special energy emits from the core of the earth, creating sites where intense healing can occur. In Sedona, there are several of these special spots. For example, twisted juniper trees are said to exemplify intense energy in your area. During your time here, you'll notice that there are many vortex shops, tours, and people who claim to possess the abilities of spiritual healers. Believe it or not, people travel from around the world to experience these sites.
Here's a heads up. There's absolutely no need to spend buckets of money on a special tour when you can get out there and explore yourself just as easily. No one really knows for sure whether these sites possess special powers or if it's all just one big tourist draw. Either way, you can't deny that there's something special about them. Just by exploring and touring these big red rocks, you'll gain a greater appreciation for nature and being out and about in the great outdoors.
Vortex hikes include the famous Cathedral Rock, Bell Rock, Boynton Canyon, and Airport Mesa. Locals and tourists claim to have spotted UFO sightings in the Bell Rock region. In fact, the entire Sedona area is the number one hotspot for reported UFO sightings in the world! Even the Chapel of the Holy Cross is supposed to be a non-hiking alternative vortex. If you can't make it to a specific one on your list, don't sweat it. The whole Sedona area is believed to contain a positive vortex energy. Whether you're a believer in the supernatural or not, you've got to admit visiting this quirky attraction is one of the most fun things to do in Sedona.
9. Go Swimming In 7 Awesome Pools and Check Out Sedona's Most Active Sinkhole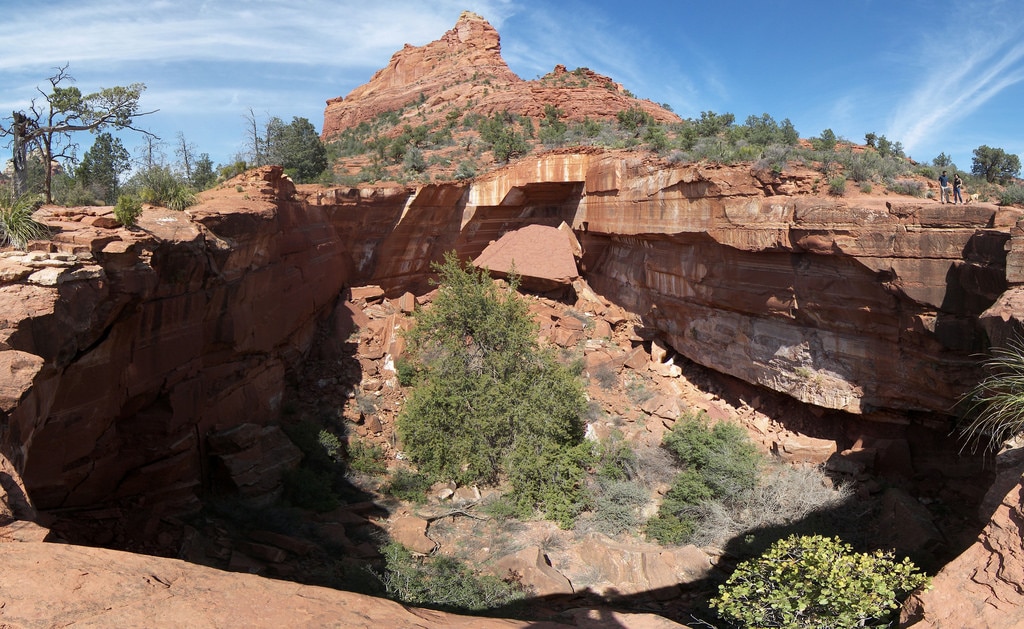 You've just got to visit Soldier's Pass. After all, it's home to some of the most entertaining things to do in Sedona. As one of the city's most unique trails, it offer stunning red rock vistas, 3 natural arches, 7 sacred pools, and the most active sinkhole in all of Sedona. Want to know the best part yet? You can check out all of these attractions along a moderate 2.5 mile round trip hike. The unique scenery changes as you go from wide open panoramas to a shady, serene walk through the Red Rock Secret Wilderness. Yes, it's just as majestic as it sounds.
10. Take A Leisurely Drive Down the Oak Creek Canyon Roads
Of all the things to do in Sedona, you need to add this one to your list. Put your favorite road trip playlist on and start cruising. Oak Creek Canyon is a 14-mile stretch of land nestled between Flagstaff and Sedona. It's so gorgeous in fact, that only the Grand Canyon beats it out for a record in tourist traffic. Along the way, you'll witness stunning scenery from green ponderosa pines to towering sandstone formations. In between, lofty deciduous trees and peaceful flowing creeks provide a scenic backdrop unlike any other. The dramatic scenery changes arise from the 7,000-foot tall elevation in Flagstaff and drops to nearly 4,000 feet tall once you reach Sedona.
Aside from the views, there are plenty of places to stop along the way including Native American markets, scenic overlooks, hiking trails, scenic picnic areas, and secret swimming pools. The popular Slide Rock State Park is also nearby. If this sounds like your personal paradise, the best time to come is during the summer season. The leaves are dusted are back on the trees, the spring frost has retreated, and the sun is shining. You will be left in awe of this place. Going from mountainous pines to a red rock desert within just 20 minutes is unreal.
There Are Plenty of Fun Things to Do In Sedona. Go See Them All!
Sedona (Red Rock Country) is a gorgeous southwestern vacation waiting for you. For nature lovers, fitness buffs, spiritual seekers, and photographers, it offers a whole new level of paradise. For anyone who loves the great outdoors, gorgeous natural landscapes offer a scenic escape in a spectacular setting. Honestly, Sedona looks more like a Mars landscape than a city in Arizona. When it comes to views and epic hiking trails, it really doesn't get more epic than this.
With red rock vistas at every turn, hundreds of miles of picturesque trails, and scenic drives, Sedona offers an endless supply of things to do for nature enthusiasts. Incorporate some (or all) of our favorite activities into your to-do list for a vacation you'll never forget. Go check out all the amazing things to do in Sedona.
Related Article: Three Reasons Arizona Should Be Your Next Destination