These long weekend getaways on the East Coast are perfect for travelers in need of a change of scene.
If you're reading this post, then you're probably itching for a mini adventure. And while it would be nice to take months off at a time to go exploring, often our lives don't allow that. So instead, consider treating yourself to a long weekend getaway. Just because you only have a few days to travel, that doesn't mean you can't take a worthwhile vacation!. 
And if you're on the East Coast, you're in luck. There are so many incredible cities and towns within driving distance to escape to. Whether you're more of a mountains or a beach person, there is a long weekend getaway for you. 
1. Asheville, North Carolina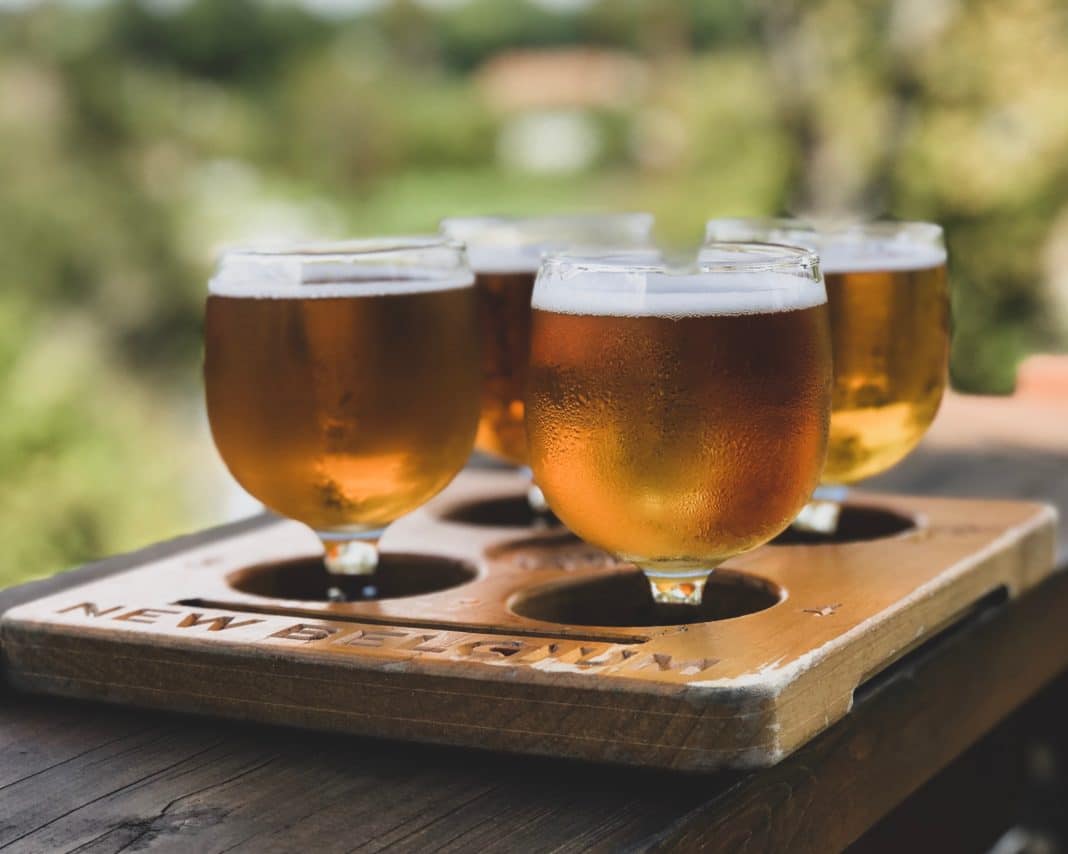 With its charming, small town streets and gorgeous mountains, Asheville is one of our favorite East Coast cities to escape to. There is so much to do in this beautiful North Carolina town. And if you're a beer connoisseur, then you're in luck. The beer scene in Asheville is all the rage. You can start your day with a gorgeous hike in the Blue Ridge mountains and end it at one of the many craft beer breweries. 
Asheville is perfect for a low-key, long weekend getaway. It is a perfect city to travel to if you're in need of some rest and relaxation. One iconic spot to scope out in Asheville is the Biltmore Estate. And you can't miss it. It's a 250-room Gilded Age masion that sit on 8,000 acres of gorgeous gardens and meadows. 
There is also a variety of places to stay in Asheville. Budget travelers may enjoy one of their many hostels. If you want something a little more rustic, consider a boutique inn like the Princess Anne Bed & Breakfast. 
What To Eat In Asheville, North Carolina
You can't go to Asheville without trying some authentic North Carolina style BBQ! For some of the best restaurants in town, we advise checking out the River Arts District. There you will find 12 Bones Smokehouse, a beloved barbecue spot. There you will find the most delicious ribs you have ever eaten. And be sure to try all of their unique, homemade sauces. Some flavors include cheerwine and blueberry.
And of course, you can't leave without tasting 12 Bones' corn pudding and jalapeno grits. This is the Southern comfort food you didn't realize you were missing. 
1. Savannah, Georgia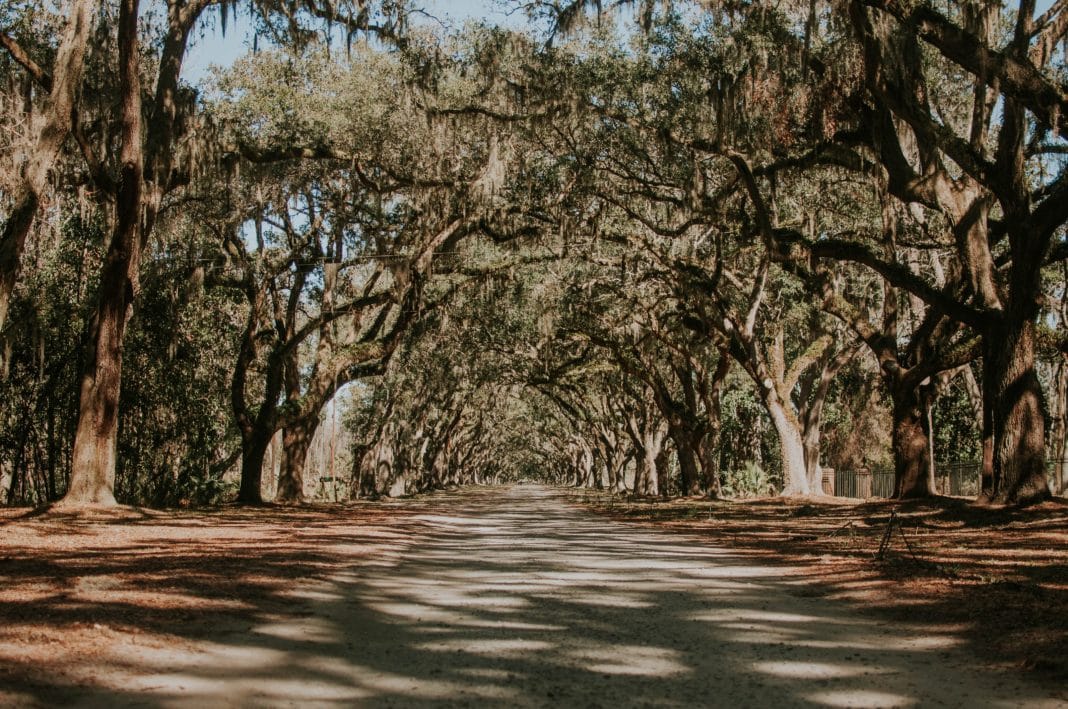 If you identify as a history buff, then Savannah, Georgia is one of the top long weekend getaways you should explore. This beautiful Southern town is known for its historical buildings and culture. While you're there you can learn about about Savannah's past at the 1868 Mercer Williams House, the former home of Jim Williams. And be sure to check out the site of the killing of Danny Hansford in May of 1981. It's also fun to simply stroll through old neighborhoods in the city or to take a walking ghost tour. 
One of the city's most gorgeous features is all of the moss on the trees. Seriously, you have likely never seen greenery like this before. And to be sure you make the most of such beautiful sights, visit the iconic Bonaventure Cemetery. It's dripping in Spanish moss and supposedly is haunted by ghosts.
Being a typical southern city, Savannah is chock full of historic inns and bed & breakfasts. We recommend checking out the Justine Inn, a cute and cozy spot, or the Marshall House for a more lively and historic boutique hotel experience. 
What To Eat In Savannah, Georgia
Be forewarned: long weekend getaways to Savannah will not be low-calorie trips. And they shouldn't be! Savannah has too many incredible restaurants to try out to skimp on meals. Considering you're in the south, you're going to want to get some authentic Georgia style fried chicken. For that, head on over to Mrs. Wilkes Dining Room. There is always a line around the block there, and for good reason. Mrs. Wilkes' homemade fried chicken, candied yams, and mac n' cheese is to die for. 
You can find great BBQ in this southern city, as well. For that, make your way to Wiley's Championship BBQ. The barbecue joint is just a 15 minute drive from downtown Savannah. The place has won just about every BBQ prize the state has to offer. Once you try Wiley's tender, juicy brisket, you'll understand why. 
3. Annapolis, Maryland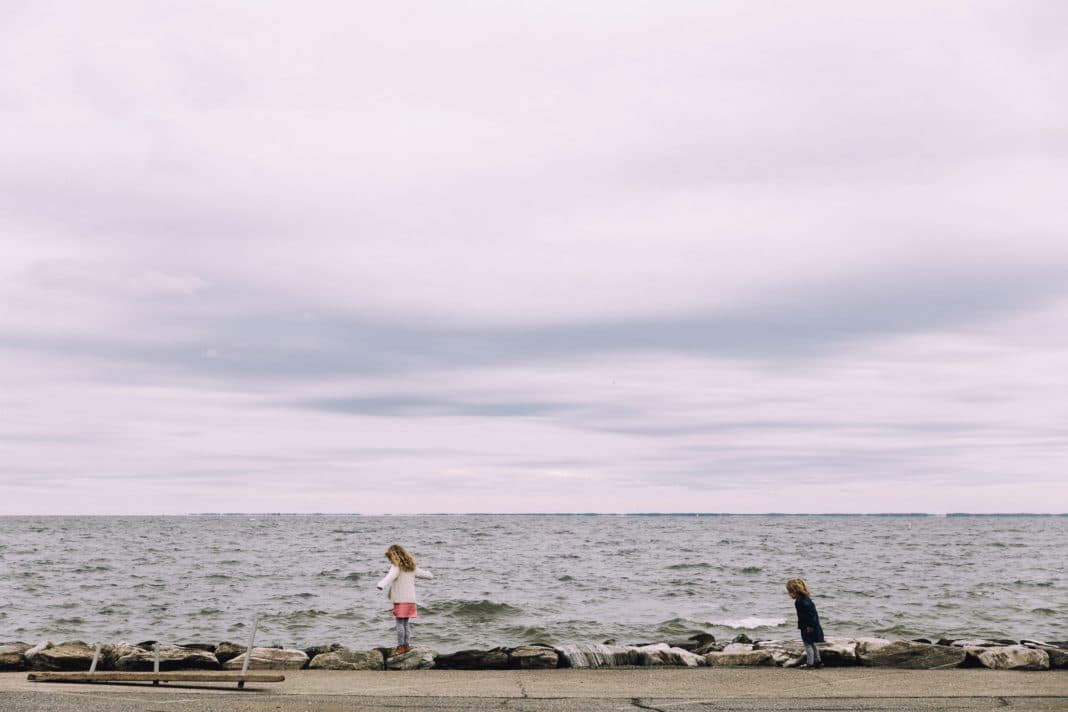 If you're stuck in Washington D.C. and need a break from the traffic and politics, Annapolis, Maryland is a great spot for you. The brick sidewalks and colorful houses and comforting to stroll through. And Annapolis is right along the water, so if you're in need of some ocean breeze, this city is for you. Fun fact: Annapolis has been dubbed the sailing capital of the nation. The entire city has Instagram-worthy sites and scenery and is a short drive from the DMV area. 
Because Annapolis is known for its sailing, naturally the best way to explore the city is by boat. Schooner Woodwind sailing cruises are worth checking out if you want to take to the sea but don't know how to sail. Another fun option is to take the Water Taxi and take in the sites around the harbor. To explore Annapolis on land, the Discover Annapolis trolley tour is your best bet. 
One of our favorite places to stay in Annapolis, Maryland is the historic State House Inn. It is nestled along the city's cobblestone streets and is a perfect place to rest your head for the night. 
What To Eat In Annapolis, Maryland
We already told you Annapolis is a sea town. So you already know we're about to recommend some great sea food to try. There is no shortage of waterfront dining in Annapolis. Some great options to check out are Carrol's Creek Cafe, O'Learys Seafood, or Severn Inn – and that's just the start. And if you visit Annapolis on a Wednesday evening between July and September, you can enjoy the annual event Dinner Under the Stars. During this event the first block of West Street from Church Circle to Calvert Street is closed to traffic. Restaurants set up tables all along the street for tourists and residents to sample their delicious dishes.  
And of course, you have to end every evening with something sweet. For the best ice cream in Annapolis, go to Annapolis Ice Cream Company. You can't go wrong with their staple vanilla ice cream. However, we suggest trying something seasonal as well to mix things up. 
4. Philadelphia, Pennsylvania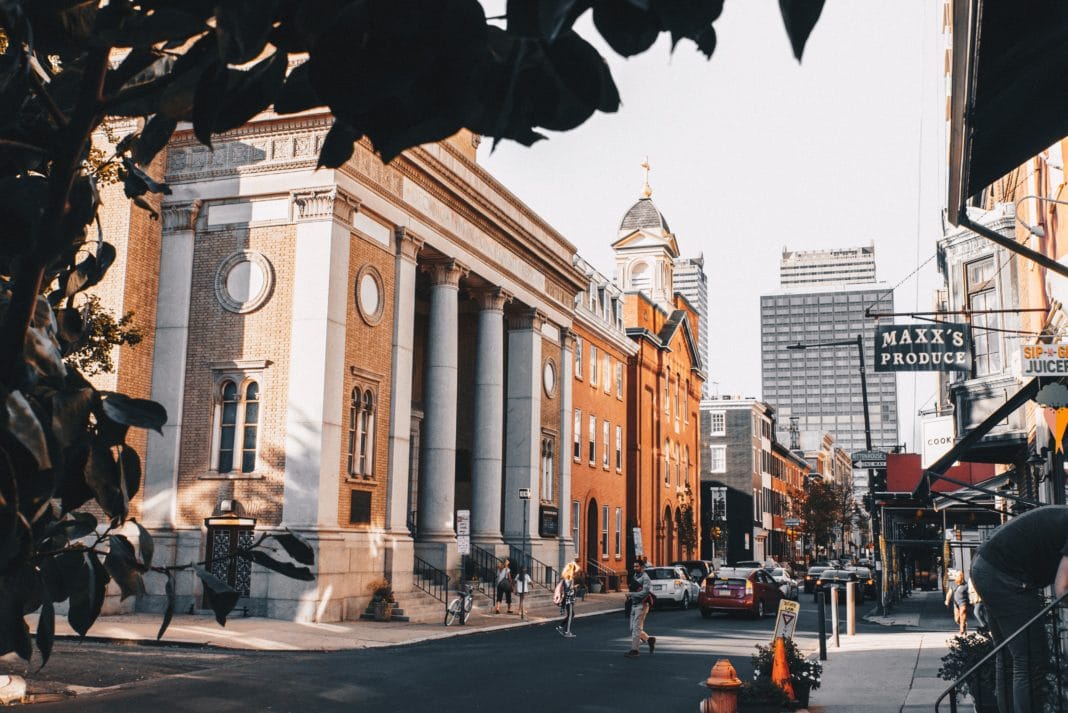 You can't go wrong with long weekend getaways to Philly. Even if you've never been to this Pennsylvania city before, you already know there is so much to do there. From sightseeing to historical tours to museums, Philadelphia has something for everyone. 
While you're there, take a tour of Philadelphia's Magic Gardens, a museum, outdoor art installation and indoor gallery from mosaic artist Isaiah Zagar. If you're into something a little more sinister, however, then the Eastern State Penitentiary is for you! This is a gigantic former prison that once held the infamous Al Capone. And if you're there during the Halloween season, you can even enjoy a haunted tour of the place. For a little bit of everything, the  Reading Terminal Market is a great place to go.
Philadelphia has no shortage of places to stay. The hipper, more lively part of Philly is Old City. So if you want to experience Philadelphia nightlife, we suggest staying at Hotel Monaco. However, there are also hostels and Airbnb's to research if you are on the market for something cheaper.  
What To Eat In Philadelphia, Pennsylvania 
You already know what we're going to say, don't you? A trip to Philadelphia isn't complete without an authentic Philly Cheesesteak. There has been a lot of debate in the past on where to go for the best Philly Cheesesteak. So we'll give you a few options.  John's Roast Pork has won over many fans by serving the cheesesteak on a crusty seeded roll. Tony Luke's is an award-winning cheesesteak shop that can be found all over the city. Finally, head over to the original home of the cheesesteak, Pat's King of Steaks.
We're talking long weekend getaways in this post. That means you have at least two or three days to take in Philadelphia. And that means you can easily try one (or two!) cheesesteak spots a day. Happy eating!
5. Richmond, Virginia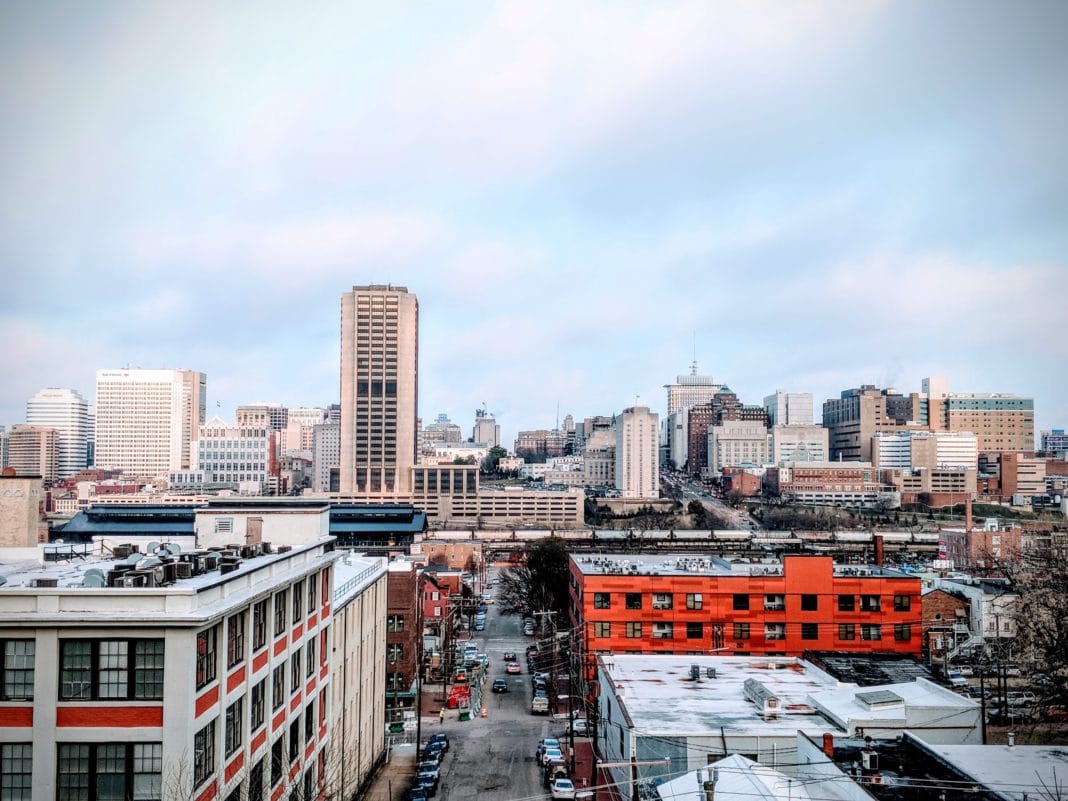 For a balance of city life and small town vibes, Richmond, Virginia is one of the best long weekend getaways to explore. The capital of Virginia caters to people of all kinds. If you are a history buff, you may enjoy a segway tour of the monuments or a visit to the Edgar Allan Poe museum. To experience the arts, see a show at The National or The Virginia Repertory Theatre. Richmond is also located just along the James River. So if you're an outdoor enthusiast, there are plenty of hiking routes and relaxing beaches to explore. 
To really experience the arts, try to get to Richmond, Virginia for a First Fridays event. Every first Friday of the month, the entire city opens itself up to tourists and locals. Shops and galleries put on special exhibitions to showcase work done by Richmond and Virginia based artists. This is also a great time to experience one of the many breweries in Richmond. Or to try out the Richmond Beer Trail. If you're looking for new and artistic cities to go for long weekend getaways, put Richmond, Virginia at the top of your list.  
For a fancier stay, check out the historic Jefferson Hotel. Other spots tourists love are The Quirk and The Graduate. All three hotels are conveniently located in downtown Richmond and are a quick drive or bike ride to many main attractions. 
What To Eat In Richmond, Virginia 
The restaurant scene in Richmond, Virginia is a foodie's heaven. It's hard to say what dishes this city is "known" for. But one thing is for sure: this city is full of small, local businesses and restaurants. Therefore the dining scene is diverse, unique, and delicious. For authentic American cuisine and great cocktails, go on over to Saison. It's just down the street from The National and Virginia Repertory Theatre. So Saison is a great choice for a pre or post show meal.
For something more casual, you can't go wrong with Proper Pie. Located in the historic Church Hill neighborhood, this spot serves up homemade sweet and savory pies. This restaurant alone will convince you to return to this quirky little Virginia city. 
6. Key West, Florida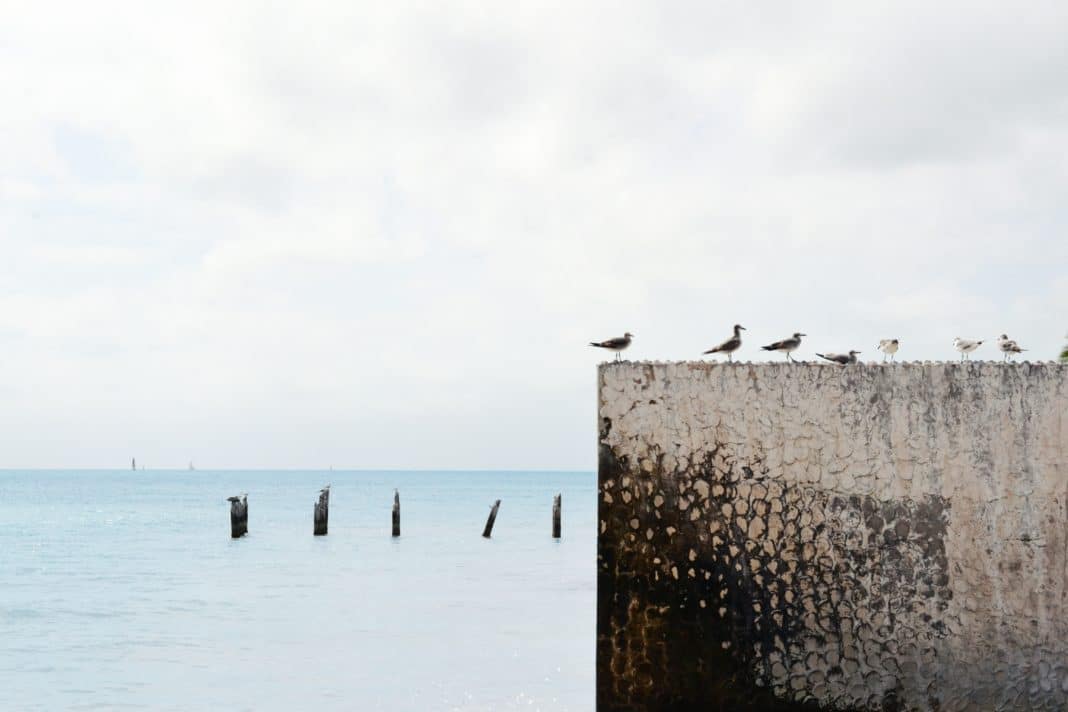 If you're in need of sun and fresh ocean air, then Key West, Florida is one of the top long weekend getaways to consider. And it can be easy to forget about when considering long weekend getaways on the East Coast. That's probably because Florida often feels like a completely independent, magical, tropical entity in itself. What's great about Key West is that it can perfectly cater to people looking for a low-key getaway. The crystal clear water and sandy beaches can satisfy any traveler for days. 
But Key West can also satisfy travelers searching for more lively long weekend getaways. The city is full of luxury resorts and high-energy nightlife destinations. During the day you can hop on a boat, scooter across the water on a jetski, or go snorkeling on the coast. At night, however, you can put on your dancing shoes and hit the town. You would be crazy not to take advantage of the water the entire time you're there. So consider going somewhere like the Galleon Resort and Marina for dancing and drinks. For live entertainment, head over to the most famous bar in the Key West. Located on Duval Street, Sloppy Joe's is a "Key West tradition." Music plays at all hours of the night and have a fun, upbeat crowd to go with it. 
To continue taking advantage of the ocean, we advise staying at a sea side resort. The Douglas House is a great option to check out. 
What To Eat In Key West, Florida
Key West, Florida may be a small island, but its culinary scene can match that of any big city. Many of its culinary advantages come from its close proximity to bigger cities like Miami and Cuba. Because of this, there is some seafood you can find in Key West that can be found no where else. Like Pink Shrimp, a sweet-tasting shrimp that is, surprise surprise, pink. There's also Royal Reds (another shrimp) and Spiny Lobster to indulge on.
But again, Key West is right near Cuba. So if you don't take advantage of the Cuban food that has migrated to the Key West while you're there, then you're doing this weekend getaway all wrong. 
7. Charleston, South Carolina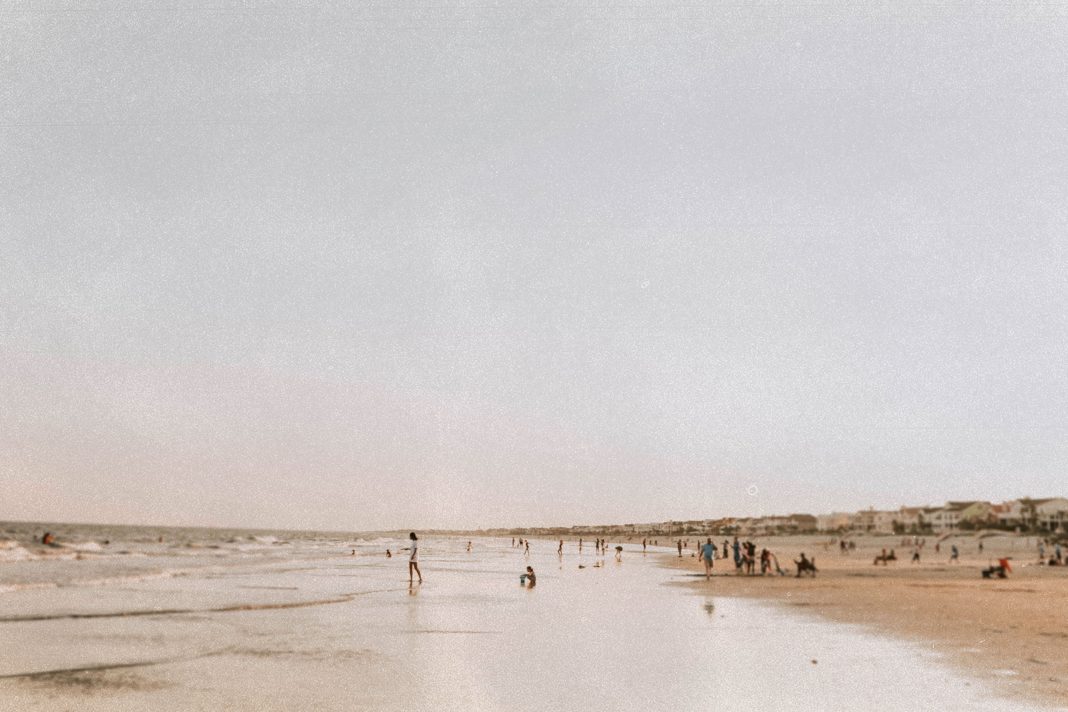 Charleston, South Carolina is one of the oldest cities in the state. It's also one of the most visited cities in South Carolina. And it's not hard to see why. This charming, picturesque city is the perfect balance between historical neighborhoods and modern day buzz. You will likely end up on Rainbow Row at some point during your trip. This is the name of a series of colorful historical houses in Charleston. It's worth it just to walk down the street for a photo-op. 
Other excellent walking areas includes strolling along The Battery, the edge of Charleston's peninsula downtown, and wandering through the Old Village district. If you're looking for a truly Instagram-worthy site, though, you have to take a moment to see the gorgeous Angel Oak. 
A fun area of the city to stay in is the French Quarter. And in the heart of that area is The French Quarter Inn. This vintage boutique hotel offers yoga classes, massages, and free bike rentals. It's in a central location and is within driving distance of major Charleston attractions. 
What To Eat In Charleston, South Carolina
As we mentioned earlier, Charleston, South Carolina is an old city. Therefore it's had a lot of time to cultivate a killer culinary scene. The city has a handful of iconic dishes everyone should try during long weekend getaways there. Start with the shrimp and grits at Early Bird Diner. Or chicken and waffles. Maybe even both! You are in the south, after all. May as well take advantage of good ol' southern cooking. 
No tourist can resist the fried green tomatoes at The Glass Onion. And for some iconic soul food, you better make your way to Bertha's restaurant. Founded in 1979, this spot is known for its chicken, fish, and surprisingly, okra soup. All three places are must-eat restaurants in Charleston, South Carolina. 
8. Washington, D.C.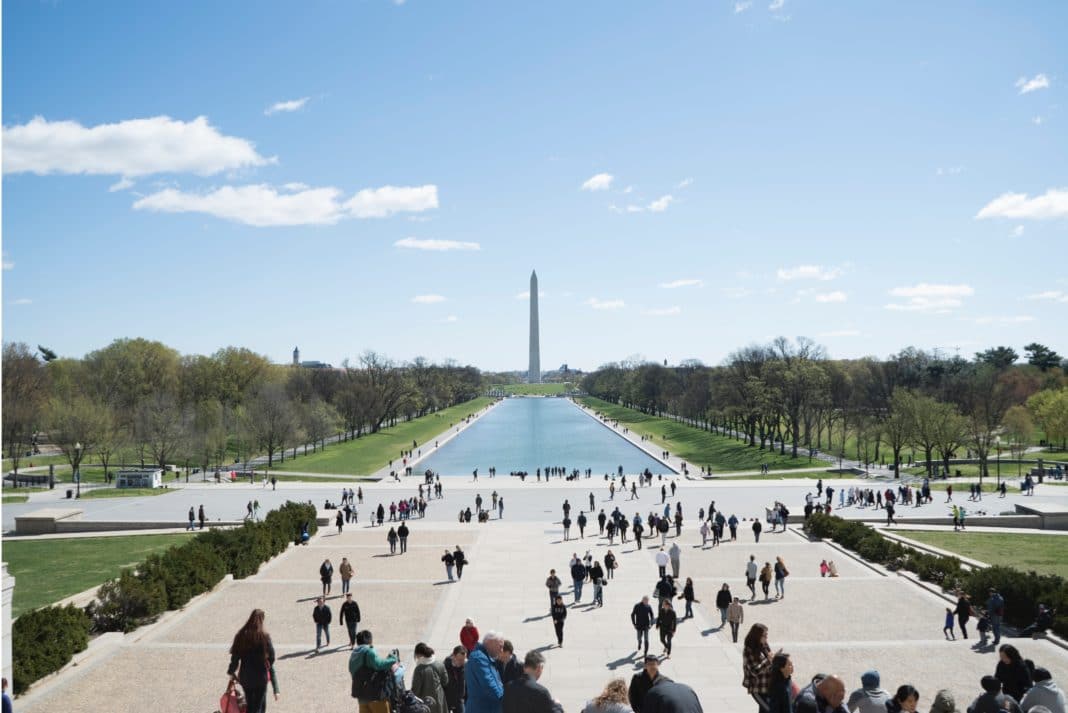 We couldn't put together a list of the best long weekend getaways on the East Coast without throwing in our nation's capital! If you've never been to Washington, D.C. before, you're in for a treat. This is a truly one-of-a-kind, gorgeous city. Fun fact: the buildings have height regulations on them so they cannot be taller than the Capitol building. And that's why you won't find yourself intimidating by skyscrapers like you would in other big cities like New York. 
Needless to say, a monument tour is a necessary activity when you're in Washington. The city is also known for its incredible museums, so be sure to hit up a Smithsonian or two! And if you're there, you may as well pop over to Georgetown, as well. It's the perfect place to go for a relaxing Sunday stroll along the river. 
Washington, D.C. is huge. And it's a major tourist attraction. Therefore you know there are plenty of hotels, inns, and Airbnbs to choose from. If you're looking for something budget-friendly, The River Inn is a good choice. Each charming room has its very own kitchenette, so if you really want to save money on your trip, you have the option to cook your own food rather than eat out. But if you do want to experience the D.C. culinary scene….
What To Eat In Washington, D.C. 
…Then you will not be disappointed. Over the years, the city has taken influence, techniques, ingredients, and inspiration from other cities, cultures, regions, countries, and their cuisines. And over time, dishes that have been adopted from around the world have become some of the most delicious meals in D.C. If you want good Korean food, hop over to Bul Korean. For a mouthwatering Peruvian pollo a la brasa, step into Crisp and Juicy. And for a good old greasy burger, Tune Inn is the place to go. 
But remember that when you're in Washington, D.C. you're right along the Chesapeake Bay. So you can expect some pretty incredible seafood there. If you leave Washington before trying Maryland Blue Crabs or Chesapeake Bay Oysters, then you are doing your weekend getaway all wrong. 
9. Martha's Vineyard, Massachusetts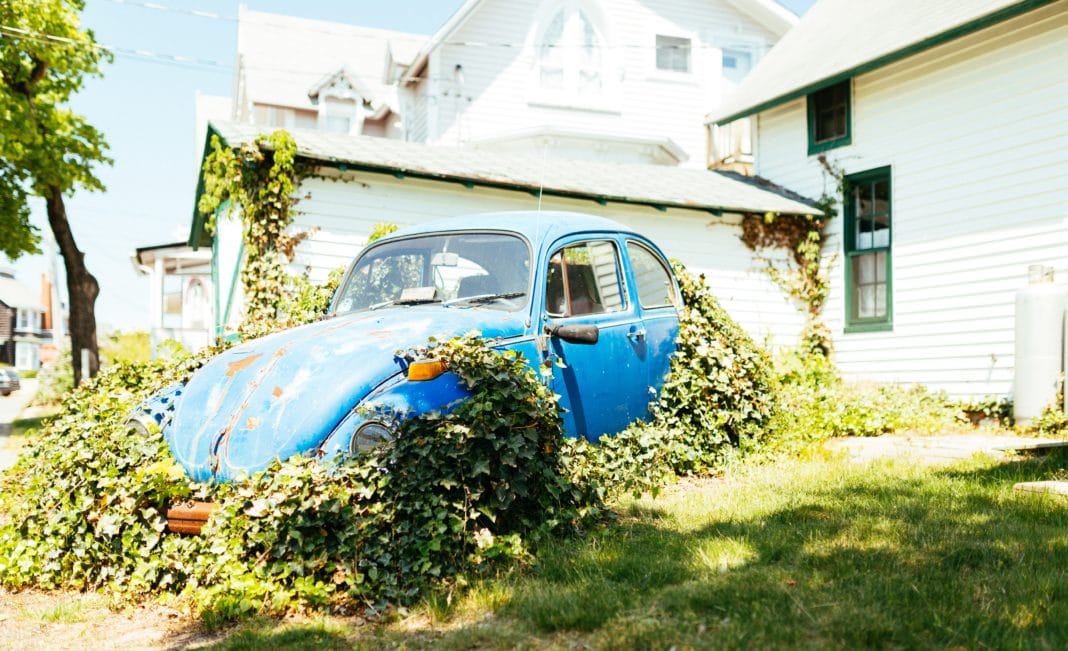 For our last two East Coast long weekend getaways, we're going to head up to New England. If you've never been to Martha's Vineyard before, then you absolutely must add it to you "places to go" list. And it's definitely one of New England's best offshore, weekend getaway destinations. The city is full of gorgeous shorelines, smooth sandy beaches, and cool ocean waters. It's the perfect place to escape to for a long summer weekend. Plus, the seaside towns along the Vineyard are bustling with cute shopping districts, delicious restaurants, and Cape Cod-style architecture. 
Top attractions in Martha's Vineyard includes Edgarton Lighthouse, which is one of five lighthouses there. Built in 1828, was the first two-story wooden lighthouse to be built in Martha's Vineyard and it served as the keeper's home. It was replaced in 1939 by the existing cast-iron tower. There is also Aquinnah Cliffs, ia mile long expanse of brightly colored cliffs on the edge of Aquinnah. And of course the many, many beaches. 
There are countless quaint, seaside places to stay in Martha's Vineyard. For a beautiful view of Edgarton Lighthouse every morning, consider making reservations at Harbor View Hotel. For a more lively option, the Mansion House is a great choice. Either way, you can't go wrong. 
What To Eat In Martha's Vineyard, Massachusetts 
With approximately 40 farms and about 125 miles of coastline, you will have problem finding something delicious to eat here. Martha's Vineyard is full of historic diners, picnic spots, fine-dining restaurants, ice cream parlors – you name it. And of course, the Vineyard is home to incredible seafood. That seems to be a popular pattern on this list. But we're hitting up a bunch of coastal cities, so what else would you expect? 
For an authentic, historic, casual diner, go to Artcliff Diner. There you will have the best corned beef hash you've ever eaten. For a fine-dining option for lunch or dinner, State Road is an excellent choice. And finally, seafood. Feast on whole-belly clams at The Bite. Or Sandy's Fish & Chips at John's Fish Market. And if you're in the Vineyard, you better get yourself some lobster. We promise the lobster rolls at Offshore Ale Co. will not disappoint.  
10. Newport, Rhode Island
For the final destination on our list of long weekend getaways, we present: Newport, Rhode Island. If you've never thought about visiting Rhode Island, you should reconsider. Especially if you're a history buff. And someone who loves exploring big, old mansions. Visiting the Newport Mansions is a must-do activity on this getaway. First you will want to visit The Breakers, which is the "the grandest of Newport's summer "cottages" and a symbol of the Vanderbilt family's social and financial preeminence in turn of the century America." 
For you third stop of the day, go to Newport Vineyards. Take part in a tour an wine tasting. This is an especially fun activity if your long weekend getaway is during a warmer month. 
If you want a truly unique hotel experience, make a reservation at the Rose Island Lighthouse Bed & Breakfast. To get there, you have to take a boat to the island. Once there, you can enjoy a spectacular view of the Newport Bridge on a private beach and sleep in a historic lighthouse. This is truly a B&B experience like no other. 
What To Eat In Newport, Rhode Island
Newport, Rhode Island is beautiful historic town. And many of its restaurants are big parts of the historical culture, as well. One of the oldest restaurants in Newport is The White Horse Tavern. Opened in 1673, the restaurant has cozy wood burning fireplaces, wooden beam ceilings, and rustic decor. The cuisine includes a  number of artisan cheeses, and a tasty prime meat cuts, and locally caught fish. This is one of the best places in Newport to dine in to get a taste for its history, culture, and culinary scene. 
If you're on the East Coast, you're in luck. There are so many long weekend getaways to choose from. 
This list is just a small handful of all the incredible long weekend getaways to book! And you're sure to come back from each destination feeling more relaxed and restored than before. Do you have any favorite weekend getaways on the East Coast? What about the West Coast? The Midwest? Leave us a comment and let us know!
Related Article: 10 Best Girls Weekend Getaways for the Books