Outdoor adventures await you in the lush greenery of this city. We just chalked it up to Tennessee charm. Here, you'll find miles of waterfront bridges, pedestrian walkways, and locals out and about enjoying their lives under the sun. And why wouldn't they be? There are plenty of things to do in Chattanooga.
Have you ever heard of the Chattanooga Choo Choo? No? This city was actually a major railway hub during the 19th and 20th centuries. A lot has changed over the last century, as the place once dubbed "the dirtiest city in America," Chattanooga quickly transformed itself into one of the most chic places to visit in the South. From rock climbing, to world-class art exhibits, a burgeoning foodie scene, and a big water-sport scene, we swear you will never run out of things to do in Chattanooga.
Right now, all the big names in travel dubbed Chattanooga the next Austin or Nashville. But even if you can't move to this notoriously underrated city, you can definitely take a weekend trip. Chattanooga is a great alternative to escaping the rowdiness of Nashville  (don't get us wrong – it's a blast) and still getting a great city vibe.
Things to Do In Chattanooga, Tennessee
We told you this place is an outdoor lover's paradise. Now, it's time to prove it. Buckle up as we take you for wild ride through some of Chattanooga's main attractions and stop by a few secret hideouts too.
1. Spend A Day In the Great Outdoors At Rock City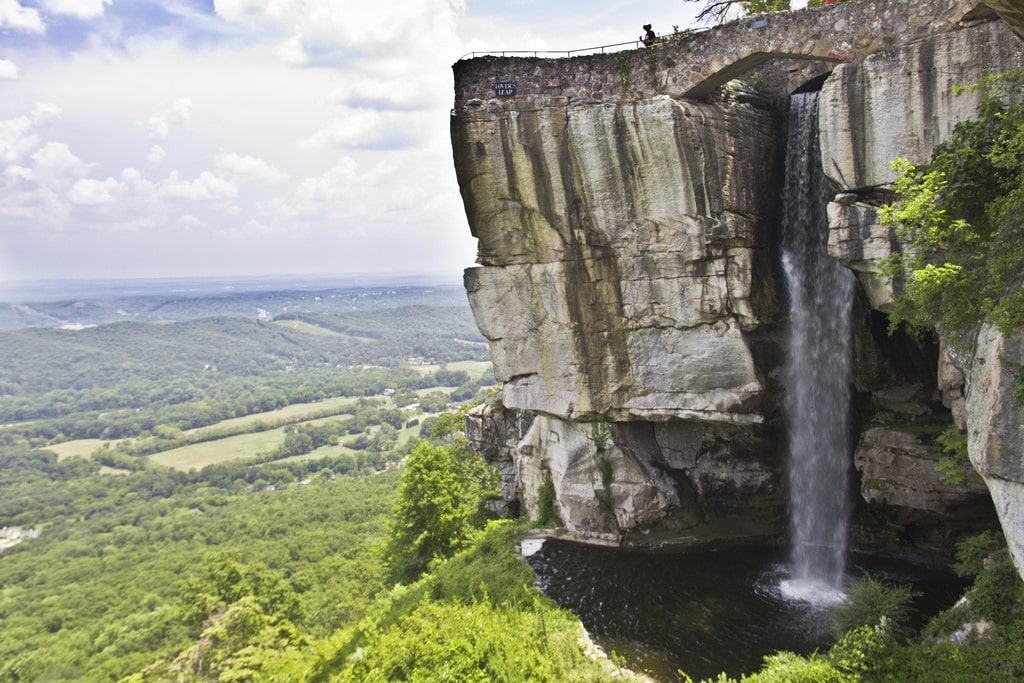 Plan your visit to one of Chattanooga's best attractions, Rock City. Located atop Lookout Mountain, just 6 miles from downtown Rock City is a marvel of ancient rock formations, sweeping gardens with over 400 types of flora, and stunning 360-degree nature views. We highly recommend taking the Enchanted Trail along the woodland path. Come and experience all the magic of Fairyland Caverns, Mother Goose Village, and wrap up with dinner at the Big Rock Grill.
The fun doesn't end there. Hike your way up to Lover's Leap. Jutting out from the side of Lookout Mountain, this rock gets its name from the legend of two young Cherokee lovers from warring tribes. As the story tells it, the brave named Sautee was kidnapped and thrown from the top of Lover's Leap.
The maiden, Nacoochee distraught from the loss of her lover jumped to her death. During your visit, you can see expansive views of the valley below, hike the beautiful high Falls, or have some adventure on the climbing wall. Spending a day at Rock City is one of the best things to do in Chattanooga.
Lookout Mountain Incline Railway
Not in the mood to take a hike? No problem. Take the most practical way to Lookout Mountain with no scaling and sweating required. Known as "America's Most Amazing Mile," this railway transports passengers up the steepest side of the mountain on a track that's nearly a 73 percent grade.
We're not going to lie. That's pretty gnarly. Below, visitors can explore the historic district of St. Elmo's while those up top will get the bird's eye view from the mountain.
Try to See It All From Seven States
We also highly recommend seeing Sev​​​​en States. This aptly-name lookout point gained its fame during the Civil War when both a Union officer and Confederate nurse noted they could see seven different states from atop the point. Bring a pair of binoculars and see for yourself! Today, the Flag Court serves as a tribute to the states viewable below: Alabama, Georgia, Kentucky, North Carolina, South Carolina, Tennessee, and Virginia.
Enjoy an Enchanted Experience At Fairyland Caverns
One of Rock City's founders, Frieda Utermoehlen Carter, had a love for fairytales. For a surprise, her husband Garnet hired a sculptor named Jessie Sanders to create scenes from some of the most beloved stories around the world. These scenes were moved into Fairytale Caverns in 1947. As you meander through the cave, you can see them along with some of Rock City's famous gnomes.
Stand In Awe At the Beauty of Ruby Falls
Of all the things to do in Chattanooga, this one's at the top of our list. Discover a world of wonder at Ruby Falls, the world's largest 145-foot underground waterfall located deep within the heart of Lookout Mountain. This isn't your typical tourist's hike. Entertaining hosts take you into the cavern by elevator and lead you along a paved pathway to the majestical falls.
Here, you can experience all the breathtaking beauty of unique geological formations on this fun and informative visit. Following the guided tour, enjoy panoramic views of the city and Tennessee Valley from the Lookout Mountain Tower. There is truly something for everyone to enjoy at Ruby Falls!
Zip Line Down Lookout Mountain
If you're already headed in the direction of Lookout Mountain or Ruby Falls, why not stop by Ruby Falls Zipstream Aerial Adventures? If you ask us, the best adrenaline fix is zipping through the trees.
There's more to the course than just a zip line though. You'll go through in-air obstacle courses suspended above the trees, across ladders, nets, bridges, and through tunnels. This is a great activity for the whole family or for a business retreat.
Explore Audubon Acres
For those who haven't gotten their fill of nature explorations at Rock City, head out to Audubon Acres and try it out for size. You'll find more than five miles of moderate hiking trails spanning some 130 acres of land along the South Chickamauga Creek.
Swing by the small visitor's center and check out the archaeological museum. On site, there is even a historical property significant to the Trail of Tears. In just a month or two, you can also hit the creek for kayaking, canoeing, and swimming.
Educational Things to Do In Chattanooga
2. Spend A Day At the Tennessee Aquarium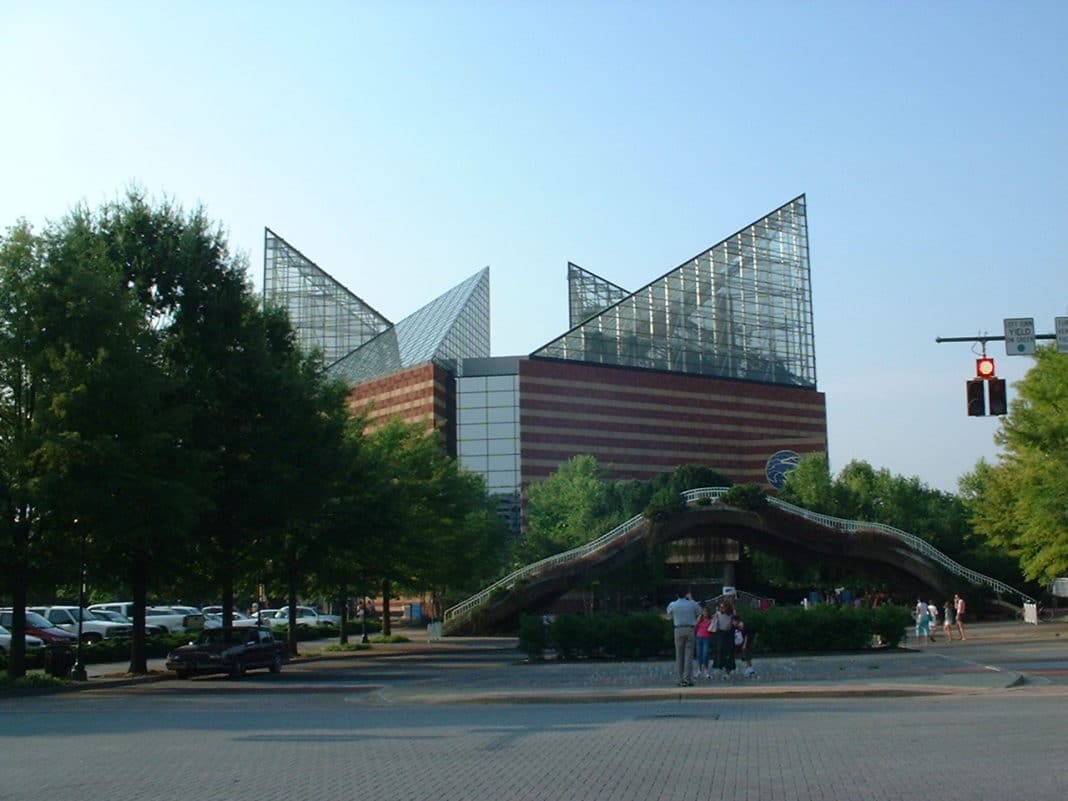 Come see for yourself why Chattanooga hosts the best aquarium in America for guest satisfaction. Located along the beautiful downtown riverfront, the Tennessee Aquarium sets the stage for an enchanting adventure from the river to the sea. We bet you probably didn't know that 25% of North America's freshwater species live in this region? Here, you can visit playful otters, bright trout, giant catfish, freshwater animals, and alligators.
In the Ocean Journey building, you'll find sea creatures and more. Stop by the penguin exhibit, touch stingrays, and stand in awe by the jaw-dropping coral reef exhibit with various schools of fish and some pretty big sharks. You'll also encounter lemurs, butterflies, and jellyfish. We recommend planning at least two hours for your visit. This isn't your run of the mill small aquarium.Taking this educational and fun day trip is one of the best things to do in Chattanooga. Make sure you set aside plenty of time to explore downtown. You'll find plenty of outstanding eateries, great shopping, world-class museum, a booming arts district, and more.
3. Get Some Culture At the Hunter Museum of American Art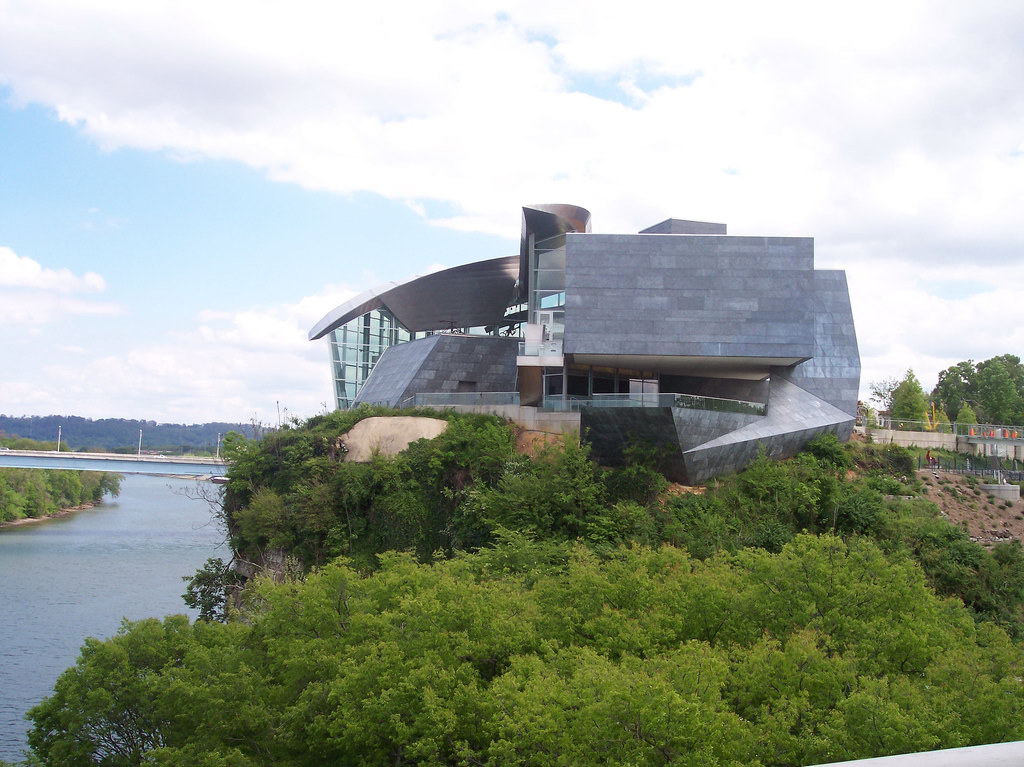 Come and get some culture at Hunter Museum of American Art. Located atop an 80-foot bluff overlooking the Tennessee River, Hunter offers stunning views of the natural local scenery. Inside, guests will find an exceptional collection of American art, widely recognized as some of the country's finest.
As soon as you step inside, you'll recognize the focus on an immersive experience. Here, art's not just about art – it's about you too. It's a great place to bring the entire family. Together, you can experience how American history was made and why certain legacies are carried on today.
Spanning from the Colonial period to present day, the museum's collection includes paintings, sculpture, paper etchings, photography, mixed media, contemporary studio glass, and more. Among the artists whose work is represented include Winslow Homer, Henry Lane, Mary Cassatt, Robert Henri, Andy Warhol, George Segal, etc. For those able to visit this spring, there are some pretty exciting events coming up. Be sure to check out their site for full details.
4. Camp and Pan for Gems At Raccoon Mountain Caverns and Campground
Come explore Tennessee's number-one-rated cave and Chattanooga's premier park and playground. Located just outside the city limits, this nationally-recognized cave system offers the opportunity to pan for gemstones, go on some great hikes, or relax by a campfire, all while enjoying the spectacular views of Lookout and Raccoon Mountains.
OnRaccoon Mountain Caverns consists of over 5.5 miles of underground passageways. While many caves have small areas of formation growth, Raccoon Mountain Caverns has countless, 100% natural formations along the lighted, 1/2 mile walking trail in the Crystal Palace room. Our cave is exceptionally well preserved and is considered to be the most geologically active in the South. Unlike many other caves, we also offer spelunking tours through several miles of undeveloped cave passageways beyond the walking section.The Crystal Palace Tour is a 45-55 minute guided walking tour through the front, lit portion of the cave and covers nearly half of a mile. Education is the focus of our tours and your guide will explain how caves form, provide a brief history of our cave, and point out a wide variety of formations including stalactites, stalagmites, soda straws, flow stone, natural bridges, and much more! Guests also have a chance to view cave wildlife including bats and salamanders.Wild Cave Expeditions are our famous "get muddy" tours which visit the deeper, undeveloped sections of the cave. These tours require participants to wear gloves, pads, lights, and helmets — all of which are provided for your use. Please note: wild cave tours require physical exertion including crawling, pulling and pushing yourself forward using arms and legs, a 15′ rope climb and, on the longer tours, extensive crawling. We offer 5 different tours ranging from 2 hours to 4.5 hours and varying in length and difficulty. Varying restrictions on height, age, size, and experience apply to all tours.Raccoon Mountain Caverns & Campground is home to Tennessee's highest rated cave and premier RV park & campground and is located just outside of Chattanooga, Tennessee. We invite you to tour our nationally recognized cave system, pan for gemstones, or relax by a campfire while taking in the spectacular views of both Lookout Mountain and Raccoon Mountain. With onsite amenities for the whole family and just minutes from downtown Chattanooga and the Lookout Mountain attractions, your adventure awaits you!
5. Learn About African and African-American History at Bessie Smith Cultural Center
Discover the Bessie Smith Cultural Center in Chattanooga. Founded in 1983, Bessie serves to provide education of the African and African American heritage and culture as well as preserve African-American history in Chattanooga. This is done by means of art, education, research, and entertainment. A rise in the number of African American Museums during the 1960's provided an impetus for growth in African-American studies nationwide.
Both of these visions attempted to compensate for the American education to provide adequate inclusion and contributions by people of color in American history textbooks and culture. The Bessie Smith Performance Hall has become well-known in the community as not only an educational institution but also a spectacular entertainment venue to host performances, banquets, community meetings, you name it.
What was once two separate organizations grew to become intrinsically linked. Over the past several decades, the Bessie Smith Performance Hall developed strong ties to the local community. As a result of extensive planning, the Chattanooga African-American Museum / Bessie Smith Performance Hall was renamed. In 2009, it took the name Bessie Smith Cultural Center, commonly referred to the locals by "Bessie."
Admission is open from Monday through Friday between the hours of 10AM and 5PM. Adult admission is only $7, senior citizens and students are $5, children six-twelve have a $3 admission fee, and members and children five years of age and under can get in for free. Group rates are available with prior registration. Additional information include limited weekend and holiday hours can be found on their site.
Classic Things to Do In Chattanooga
6. Take A Boat Down the Tennessee River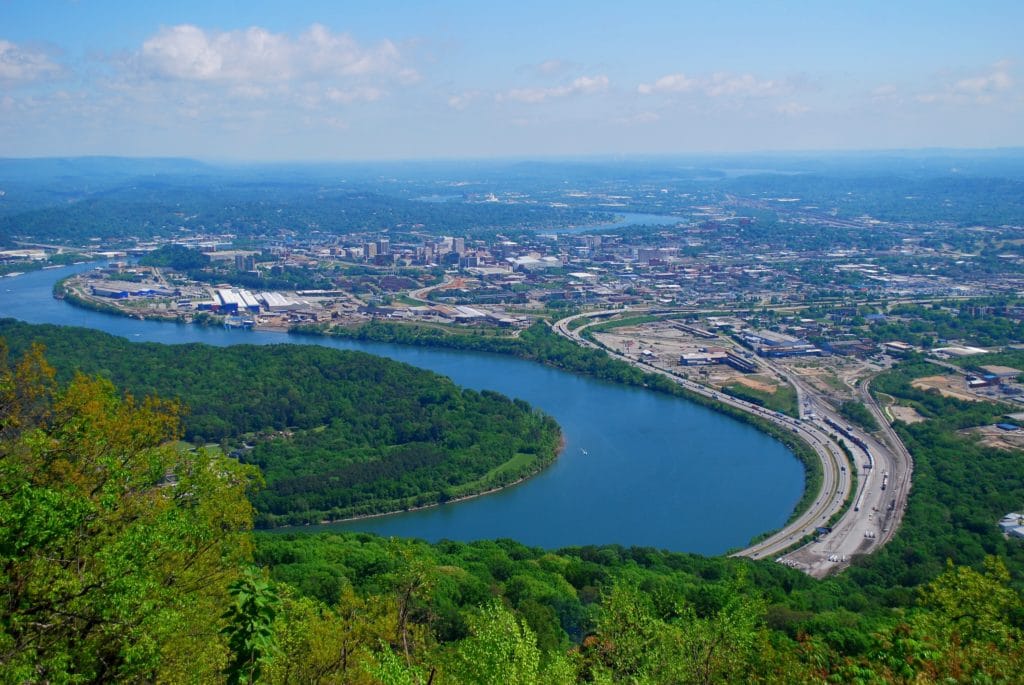 You can't visit Chattanooga without taking a ride down the Tennessee River Gorge. Lucky for you, there are tons of options to choose from. If you have plenty of money to spend, you can even rent a yacht or a party boat to cruise on. To keep from breaking the bank, splitting the cost with several friends makes it a lot easier. Or you guys could take some of those pedal boats around. Your choice.
7. Sign Up for A Ghost Tour
Who you gonna call? No, not the ghostbusters. This time you're giving Chattanooga Ghost Tours Inc. a ring. As one of the top ten rated ghost tours in the country, guides claim they have actually seen and made contact with spirits while on the night tour. In addition to the downtown tour (open to both kids and adults), other tours can take you to a haunted cemetery and tavern. We know it's touristy but it's still one of the most fun things to do in Chattanooga.
8. Shop Til You Drop at Warehouse Row
Splurge a little at Warehouse Row, one of the city's finest shopping destinations. House in historic buildings from the Civil War Era, the exposed brick interior now offers both quirky and high-end fashion from independently-owned boutiques. Pick up some fine Egyptian cotton sheets at Yves Delorme Outlet, fresh blossoms at Lines Orchid, or shop for new earrings at Amanda Pinson Jewelry.
Warehouse Row was featured twice in Southern Living magazine not only as the Best New Shopping Street but also as Where to Shop Now. This 330,000 square foot mixed development center combines an urban retail concept center with creative lofts and upper floor office suites. You can find this shopping center conveniently located on the corner of Market and 12th Streets nestled between the Chattanooga Choo Choo and Tennessee Aquarium.
Add a cherry on top of the perfect day with a stop by Public House, an upscale bistro that somehow turns a fried chicken menu into a chic eatery. For another take on southern eats, try out Tupelo Honey, which offers transformed dishes pimento cheese nachos, fried pickles, spiced vegetables, and delicious seasonal soups.
9. Roam Around the Bluff View Art District
After you're beat from exploring all the natural attractions (and carrying all those shopping bags), treat yourself to a relaxing afternoon in the Bluff View Art District. Located atop a bluff over the Tennessee River and downtown Chattanooga, this district stretches only one and a half blocks. What it lacks in size, it makes up for in entertainment. Green vines crawl across public buildings, public works of art line the waterfront, and the locals call some of the little eateries home.
Here, you'll also find three small institutions: The Houston Museum of Decorative Arts (Yes, this is in Tennessee), the River Gallery and the (aforementioned) Hunter Museum of American Art. At the Houston Museum of Decorative Arts, you can explore a collection of fine Victorian art and glass techniques.
The River Gallery tends to focus more on visual art concepts. Paintings, ceramics, and jewelry are showcased from local artists. It's also home to a simply gorgeous sculpture garden, listed in the Smithsonian Institution's Archives of American Gardens. We've already talked about the Hunter Museum of American Art.
Travelers love the tiny neighborhood of the Bluff View Art District. The sculpture garden at River Valley comes with high accolades as does Rembrandt's Coffee House. Getting dessert there is hands down one of the best things to do in Chattanooga.
Want to hear the best part? The Bluff View Art District is just a mile northeast of downtown Chattanooga, an easy walk or bike ride away. For those road tripping or renting a car, the district has free parking lots and street parking near all the action.
10. Chattanooga Choo Choo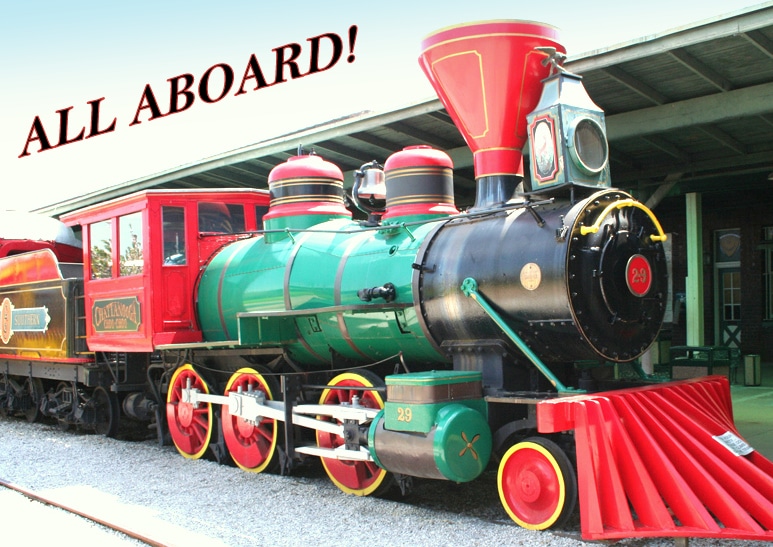 Credit: Choochoo.com
At first glance the brick building housing the Chattanooga Choo Choo looks just like any other hotel. But the rich history lying within its walls says something else. During the early 1900s, this hotel ran as a rail station and eventually became a hub, transporting more than fifty passengers per day. Famous passengers included Presidents Theodore Roosevelt, Woodrow Wilson, and Franklin Delano Roosevelt (FDR).
While it was well-known in the railroad industry, the Chattanooga Choo Choo didn't became well-recognized until the Glenn Miller Orchestra created a song by the same name, which was featured in the 1941 film "Sun Valley Serenade."
In 1973, the train station was turned back into a hotel. Today, the Chattanooga Choo Choo is listed on both the National Register of Historic Places and the Historic Hotels of America. Spending a night in one of the cable car rooms is honestly one of the coolest things to do in Chattanooga. Some of the original train tracks still run through the property and plenty of sleeper cars have been converted into cozy hotel accommodations. Visiting the Choo Choo is one of the things you must do in Chattanooga.
Even If You Can't Stay, At Least Visit
Even if you're not staying at the hotel, visitors can stop and admire the first Chattanooga Choo Choo train, a relic dating back to 1880. The property also hosts shops, gardens, and a cute little trolley from which travelers can listen to a historic audio recording. This attraction is located just outside of downtown Chattanooga.
Just less than a mile away, lie some of the city's biggest attractions. Among these include Point Park, the site of the 1863 "Battle Above the Clouds" during the Civil War and the Battles for Chattanooga Museum. Travelers love the view they get from the rail car and atop the mountain. Just make sure to bring a good travel camera. You're going to need one.
Get Out and Explore the Best Things to Do In Chattanooga
You'd have to try pretty hard to get bored in this city. There are so many things to do in Chattanooga. This green Tennessee paradise offers a little bit of something for everyone – and an extra serving for outdoor and adventure junkies. We mean come on. It's home to the world's largest underground waterfall, world-class rock climbing, and one of the steepest railway inclines on the planet. How this town became named after the Chattanooga Choo Choo remains a mystery.
Do you have any questions or comments for us? If so, we would love to hear them. Please feel free to leave us a message below. We'll be sure to get back with you soon.
Related Article: Visit Chattanooga, Tennessee's "Gig City"