The ten best restaurants in Nashville off the beaten path, chosen by a local. 
I've personally lived in Nashville, and I've noticed a unique thing about the city of Nashville: most people can't help but smile when they recount their visits to Music City. You'll likely hear people consistently raving about these three favorite aspects of Nashville: the music, the food, and the bars. The city's expanding rapidly, with many discovering the charm of the Tennessee capital and its fantastic vibe. This means that the restaurant scene is booming as well. The best restaurants in Nashville offer both some really well done basics, as well as some scrumptious new masterpiece platters. Unfortunately, many tourists stick to the Broadway stretch of Nashville, and submerge themselves in country music bars. There's so much more to Nashville than this. In fact, you don't have to go far to find some of the best restaurants in Nashville. 
We'll show you some really neat, non-touristy places in Nashville to eat. These not-too-overtly hipster neighborhoods offer some scrumptious dining, and are off-the-beaten path in Nashville. I've personally tested every one of these, after spending much time soaking in the many culinary options in Nashville. Each of these Nashville neighborhoods is less than twenty minutes from the city center. You'll find the locals' favorites in these non-touristy sections of town.  
12 South Neighborhood
1. Burger Up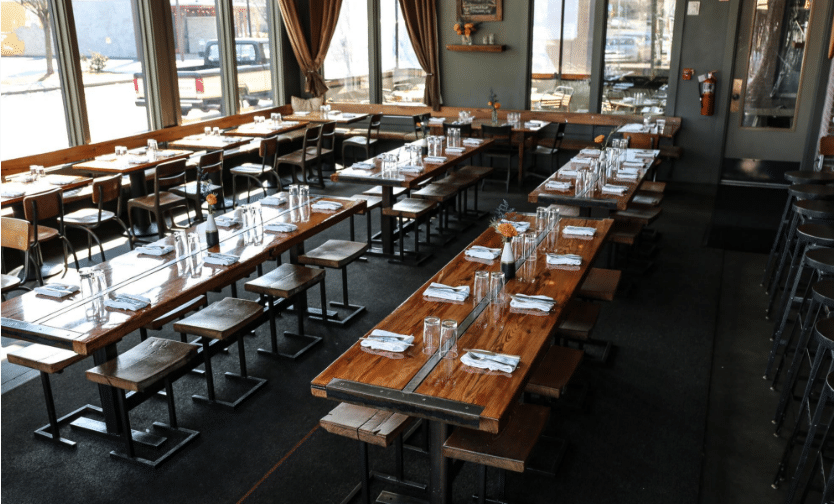 Credit: Burger-Up
Located in my favorite neighborhood of Nashville, Burger Up resides in 12 South. Therefore, you can stroll through Sevier Park, stop at the flower truck or the corner farmer's market, and then make your way over here for dinner. Additionally, because Burger Up is so good, it's expanded to a second location in East Nashville, too! It's much more than "just another burger joint." Rather, this place prides itself on truly fresh ingredients, sourced from local farms. The inside decor hints of the farm life with long wooden plank tables and stylish simplicity. The totally quality beef joins a variety of toppings (Jack Daniel's maple ketchup, truffle aioli, Nashville hot onion straws to name a few). Lastly, you can choose the bison burger, lamb burger, or, my personal favorite, a thick, juicy, turkey burger with avocado. The location on 12 South, the locally sourced ingredients, and the super savory burger options all make this place one of the best restaurants in Nashville.
2. Sloco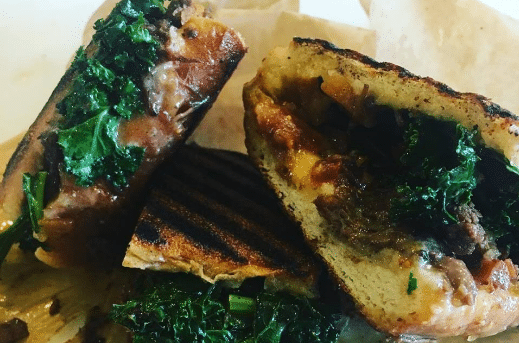 Credit: Sloco/Facebook
Prepare for the best sandwich of your life. Here at Sloco, the ingredients are organic, seasonal and come from nearby farms. That means you'll have the tastiest of flavors all packed into your sandwich. We suggest heading here after walking around the nearby Sevier Park, or strolling the boutiques along 12 South. The seating is relatively limited on a weekend lunch time, but you can sit outside, or pack these sandwiches as a picnic. Help yourself to a mason jar of water while you wait for your sandwich, which comes all juicy and rolled up in brown paper. We love the chicken pesto sandwich. Sloco makes all sandwiches on hearty, homemade bread, and you can choose from their giant cookies as dessert! Or, after your lunch at Sloco, head down the block to get a popsicle from Las Paletas!
3. Edley's BBQ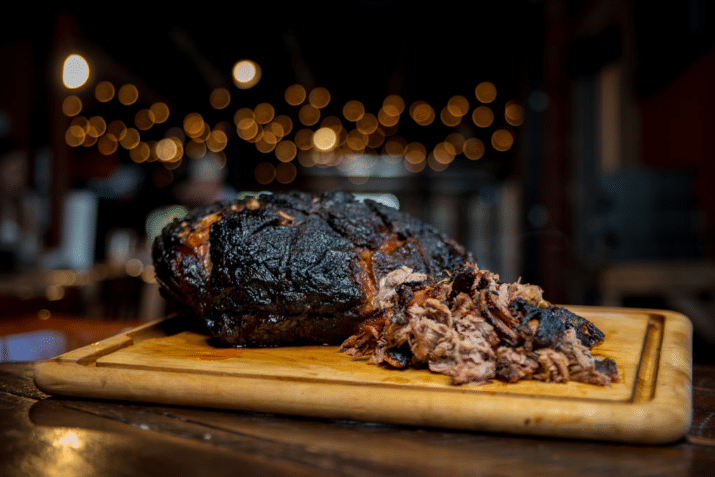 Credit: Edley's BBQ
You simply can't leave Nashville without eating Edley's Barbecue. They've expanded to locations in East Nashville, 12 South, Sylvan Park (all close to the city), and even Lexington, Kentucky and Chattanooga. Edley's is open for lunch, dinner and drinks after dinner. Menu items include tacos, (catfish tacos, too!) sandwiches, platters, and super delicious mac and cheese. Sides include fried okra, fries, BBQ nachos, and soups. At the 12 South location, you can take your basket of delicious BBQ and sit on the porch. After dinner, try some of their great cocktails, or head down 12 South to Embers Ski Lodge for more drinks. 
East Nashville
4. The Pharmacy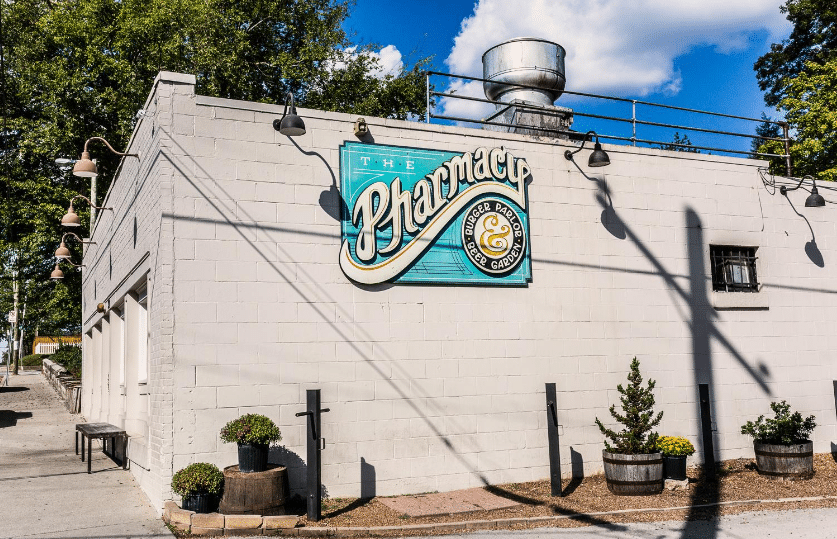 Credit: The Pharmacy
This secret's been discovered and there will most definitely be a long line here at the Pharmacy. However, don't let that scare you away. The Pharmacy is totally worth the wait! It's unassuming from the outside, and you'll need to drive around the residential blocks to find parking. They don't take reservations, so you'll simply have to wait a bit. However, once they call your name, you'll get to experience some incredible burgers, bratwurst and more. The food and beer selection is oh-so-good! Choose to sit in the magical beer garden in the back, lined with strung lights, and featuring some garden landscaping. You'll likely need to plan ahead, especially since it's slightly out of the way in the neighborhood of East Nashville, but we promise that it's totally worth it!  
5. Rosepepper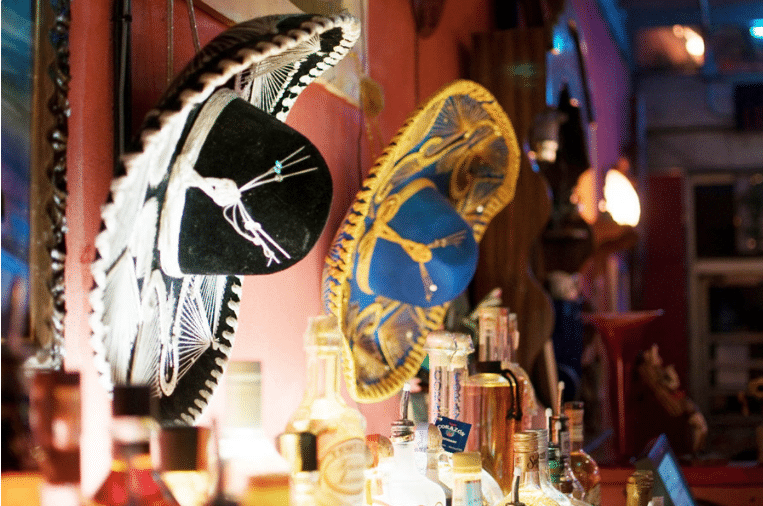 Credit: Rosepepper Cantina
Please do not leave Nashville without trying the margaritas at Rosepepper. It's become a popular destination, so there's likely going to be a line, but it's so worth it, since it's one of the best restaurants in Nashville. The Mexican cuisine here is quite delicious, and the interior is artsy and eclectic. Parking is relatively easy in the lot across the street, and you can browse some of the nearby shops on your way in or out. If the weather's not too muggy, Rosepepper has a great patio for outdoor dining. Rosepepper has won awards for both their Mexican fare and their margaritas, so you won't just have to take our word for it! Besides their margaritas, Rosepepper in East Nashville also offers some other scrumptious mixed drinks. 
Related Article: ​Pinewood Social: The Place to Be in Nashville​​​
The Gulch
6. Chauhan Ale and Masala House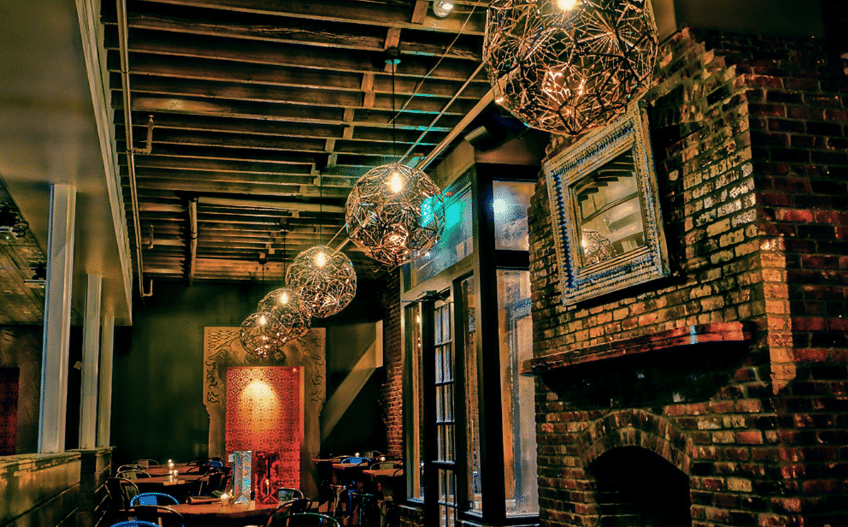 Credit: Chauhan Ale and Masala House
We're asking you to trust us here, because the drive into this slightly hidden restaurant might have you doubting. First, you'll be greeted with complimentary valet, so you won't have to worry about finding parking on the streets. Enter to find a dim, romantic atmosphere with really India-inspired projected pictures on the brick walls (no tacky, Taj-Mahal homemade murals here). The menu offers some traditional Indian cuisine, but also offers some culinary masterpieces that you might not experience elsewhere. If you haven't tried bone marrow, we highly suggest it here. Though it's a bit pricey, it's a fantastic option for a night out. You'll want to try the refreshing cocktails, order some unique appetizers, and be amazed at the scrumptious curries and Indian flavors. Because of the super cool vibe inside and the amazing food, Chauhan Ale and Masala House is one of the best restaurants in Nashville!
7. Biscuit Love
Credit: Biscuit Love
For our favorite brunch spot, head to Biscuit Love, another of the best restaurants in Nashville. Biscuit Love now has locations in the Gulch, Hillsboro Village, and Franklin, though we'll focus on the Gulch location here. Biscuit Love has some really tasty brunch. Parking is relatively easy in the paid lot in the center of the Gulch, and the Gulch offers some great shopping for after your brunch, too. Besides its great location, we're in love with the food at Biscuit Love. It's bright and spacious inside, with high ceilings and pastries displayed in their glass domes. Our favorite from the brunch menu called the Lily. It's biscuit French toast, with lemon mascarpone, blueberry compote, and house syrup. There are plenty of other delectable variations of biscuits, as well as your choice of eggs, omelets, pastries, and grits.
8th Avenue South
8. The Smiling Elephant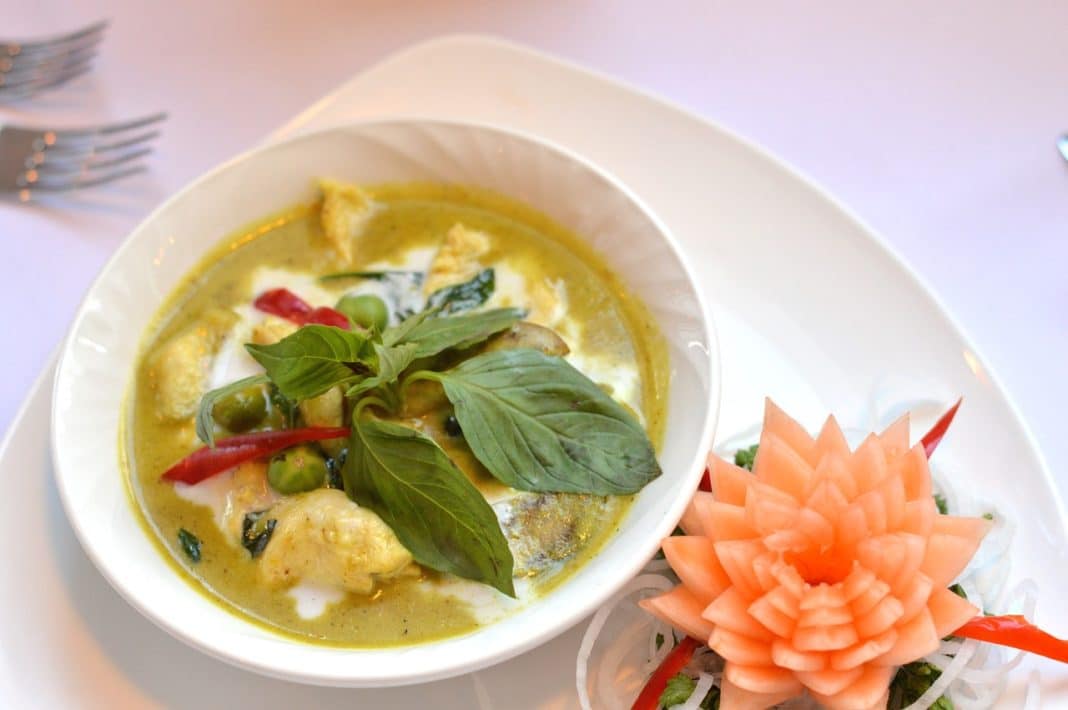 This is by far the best Thai food that we've experienced yet. The menu even offers a disclaimer that you won't find "the sticky, sweet, Americanized Thai food here." Instead, you'll find some dishes that you've likely heard of, in addition to some new varieties. The inside is small, but ornately decorated with large windows, too. The outside is unassuming, and parking is slightly complicated downhill in the back of the restaurant. There's a high chance you'll have to wait on the outside front patio, but all these minor inconveniences are worth it. The food is truly scrumptious, and it's yet another lesson in not judging the book by its cover.
The menu isn't overwhelming, yet offers plenty of entrees, appetizers. We recommend the Smiling Elephant Pad Thai, Ginger Chicken, or the Pad Kra Pao (pork or chicken stir-fry with Thai basil, garlic, Chili peppers, and fried egg). We've been multiple times, and continue to be impressed with each dish. Because of the amazing Thai food, the Smiling Elephant is on our personal favorites list of best restaurants in Nashville.
Midtown
9. South Street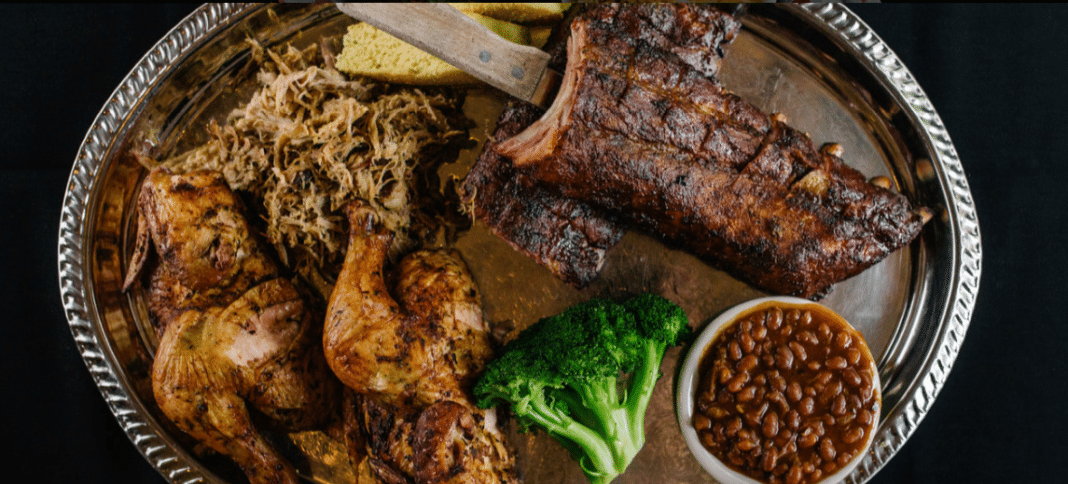 Credit: South Street
You'll find South Street restaurant in another great neighborhood of Nashville: Midtown. It's just further up Broadway, yet distant enough from the craziness of Broadway's tourist area. South Street has a great atmosphere, including double-decker patios with huge ceiling fans, and eclectic decor. The menu offers great burgers, sandwiches, and drinks. They claim to be an "original smokehouse, crab shack and authentic dive bar." Try the fresh oysters, or our personal favorite, the smoked pork plate. The bar, located in the center of the restaurant, is made to feel like a treehouse! South Street is a great place for dinner, or as a stop for just drinks. If you're ready to head to your next stop after South Street, you can walk over to Rebar, one of our favorite bars in Midtown. 
Green Hills
10. Shalimar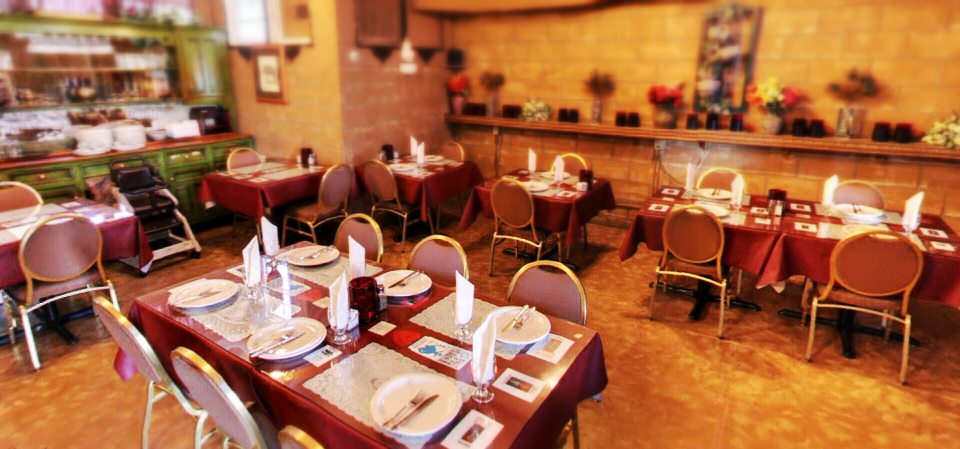 Credit: Shalimar
This is our favorite Indian cuisine in all of Nashville. Cozy up in the elaborately decorated small restaurant. Like many good places, the outside isn't anything impressive, and you'll likely accidentally drive past it on Hillsboro Avenue. Inside, you'll be treated with kind service, and offered some naan to begin. The food is totally scrumptious. The sauces, curries, and spices are of the highest quality and make the whole dish delicious. Shalimar has won various awards for its great Indian food, and many others also believe this to be one of the best restaurants in Nashville. After your dinner, you can head down the street to the famous Bluebird Cafe, and also some great shopping in Green Hills. 
We love Nashville, and that's largely thanks to these favorite dining options.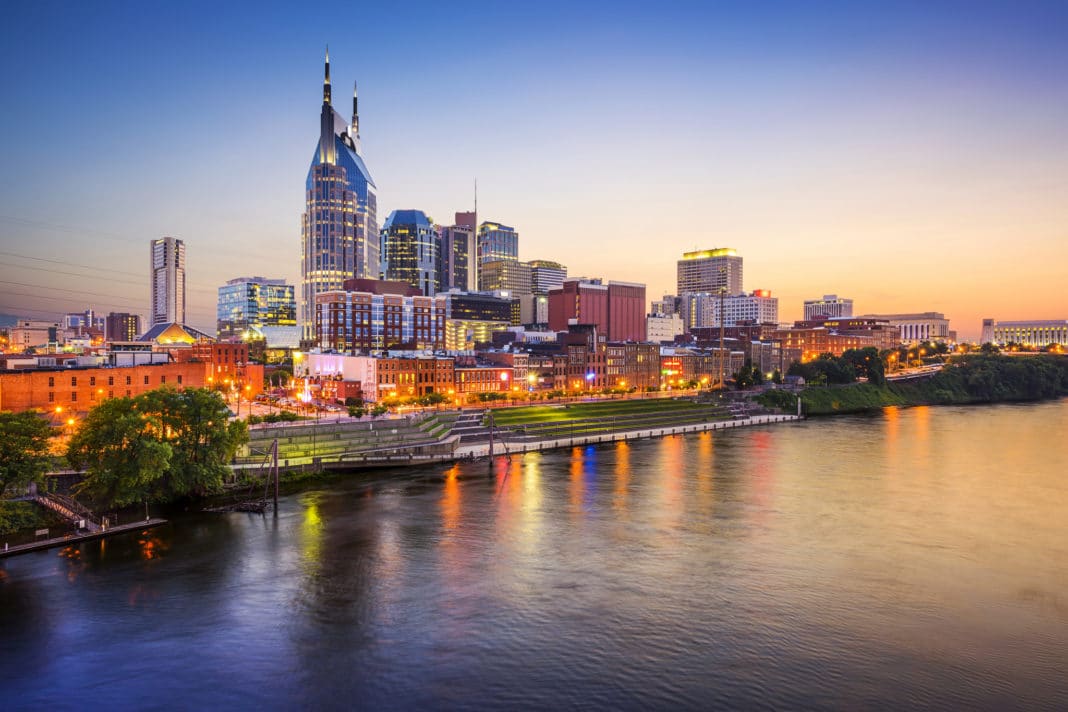 Credit: Derrick Brutel
These best restaurants in Nashville will highlight some of the greatest parts of Music City. Beyond Honky-Tonk Central, there are beautiful and charming neighborhoods with some amazing food. These neighborhoods with the best restaurants in Nashville are all close to downtown. They're authentic, fairly priced, and offer quality ingredients. Despite so many options in the growing city, these best restaurants in Nashville are the ones we've fallen in love with and visit repetitively. Avoid the overly-priced tourist district, and head to these restaurants that we, and the other locals, love.
Related Article: ​Things to Do in Nashville: Experience the Magic of the Music City​​​