For those seeking a southern getaway, we have found just the thing. Check out our picks for the best hotels in Charleston SC.
These remarkable stays are sure to be the highlight of your trip. Did you know that Charleston was recently voted the best city in the United States by Travel and Leisure readers for the sixth time in a row? This year, we decided to weigh in and share some of our favorite places to unwind, make memories, and live in luxury. We have rated the best hotels in Charleston SC based on their facilities, location, amenities, service, and overall atmosphere.
Big in the culinary and craft beer scene, Charleston is a favorite stop of choice for foodies. It's no surprise that several of the places on our list are well-known for their restaurants and bars. Sip sweet handcrafted martinis on the rooftop, people watch from the cozy lobby of your inn and indulge in a multi-course meal of choice. Read on to find out which places came out as the winners. It's time to visit Charleston.
Here Are Our Picks for the Best Hotels in Charleston SC
1. Market Pavilion Hotel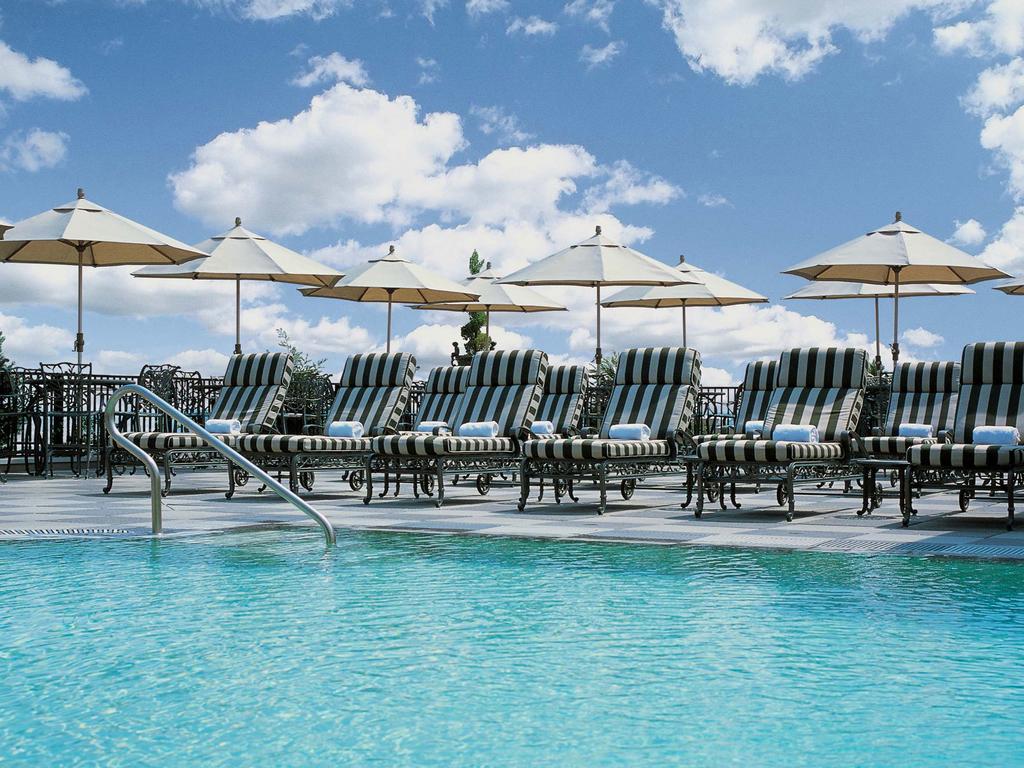 Credit: Market Pavilion Hotel
Welcome to Charleston's most luxurious hotel. The Market Pavilion Hotel is located right in the center of downtown, just minutes from the waterfront and grand Victorian type homes. Set among some of the most historic landmarks, you won't be a far walk from some of the city's main attractions. What do we love most about this locale? In short, everything.
Decadent guest rooms hold countless amenities, there is an outstanding dining scene on site and the nightlife is not to be overlooked. Whether you're planning a romantic getaway or celebrating a special occasion, this is just the place to be. Decorated in grand antebellum style, rich furnishings like a mahogany poster bed and an extravagant Italian marble bath make it quite unlike any other setting you will find in the city.
After you have relaxed in your room for a bit, head downstairs to dine. Grill 225 is Charleston's premier steakhouse. As the first and only 100% USDA prime steak house, it offers a grand dining experience. All of their beef selections (filet mignon included) are not only hand-selected but also aged 42-50 days to ensure the utmost perfection in texture and flavor.
2. The Spectator Hotel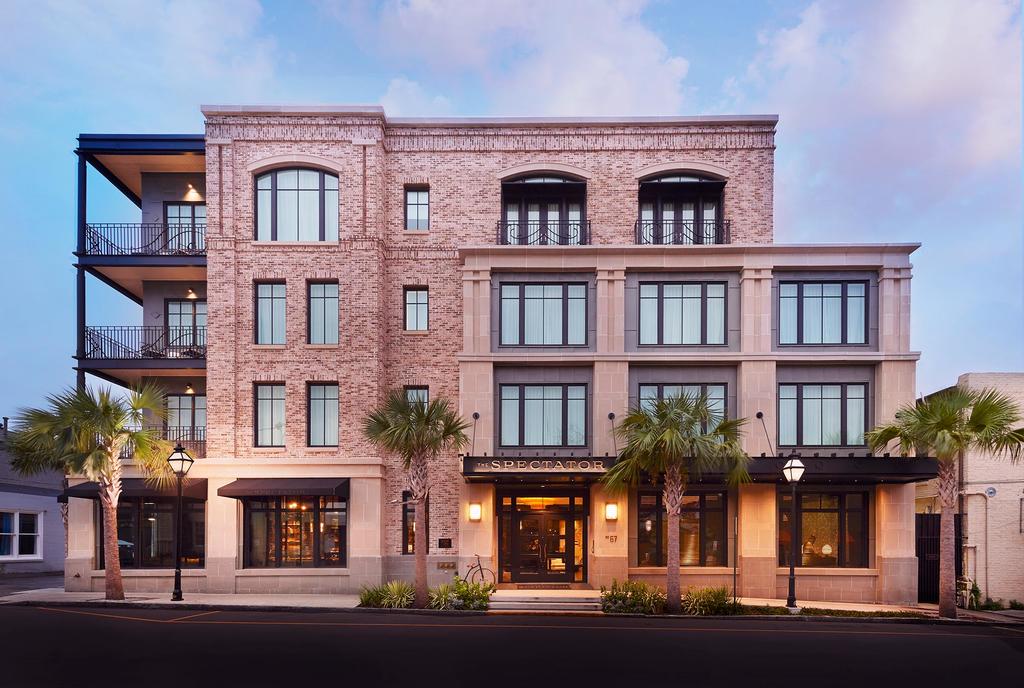 Credit: The Spectator Hotel
You will want to be anything but an onlooker here. The Spectator is one of the best hotels in Charleston SC hands down. Here, a classic southern allure meets an exuberating jazz age experience reminiscent of the roaring 20s. Plush leather furnishings, velvet throws, and towering chandeliers feed into a ritzy ambiance. Hotel guests have access to personalized butler services, enjoying anything from shoe shine to turn down.
You'll be hard-pressed to find a better place to call home base in the city. Located in the buzz of the historic district, all the fun you could want is right outside your doorstep. As soon as you step inside, you will see why they were voted as number one in Charleston and number two in the U.S. by some of the leading travel publication's readers.
3. Belmond Charleston Place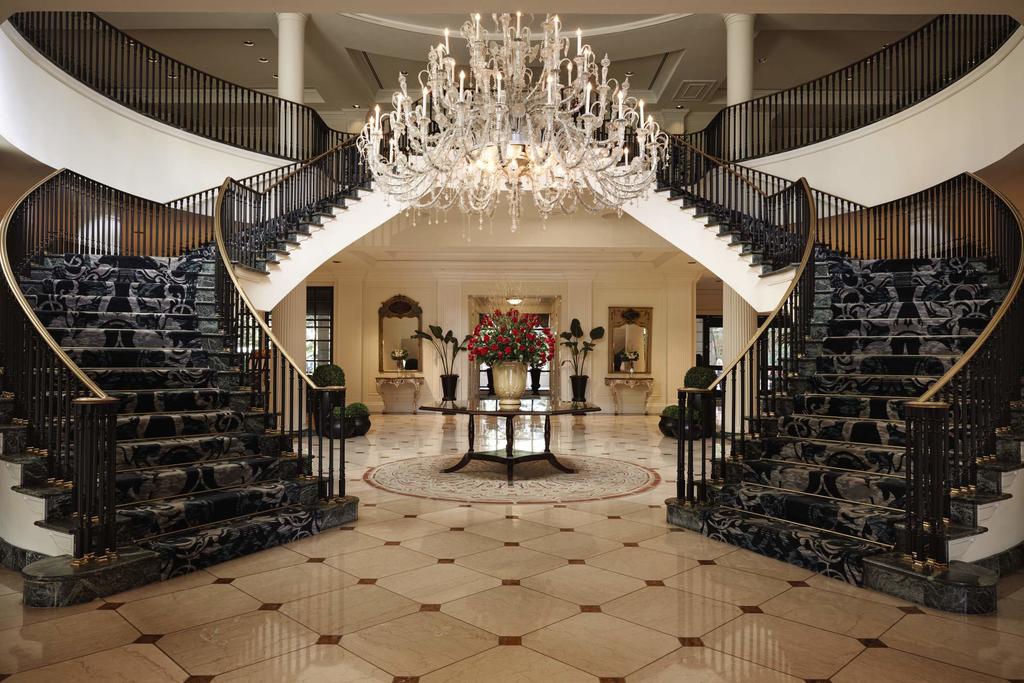 Credit: Belmond Charleston Place
Discover the best of the city before retreating to your place of solace in the heart of the historic district. This hotel exudes a distinctive style from the 17th-century. When you approach the property, you are greeted by a bronze fountain. Grand chandeliers and sweeping marble entryways lead you to four hundred and thirty-four rooms, each uniquely decorated with antiques, fine art, and deep soaking tubs.
Want to know our favorite feature about the Belmond Charleston Place? Slip into your swimsuit and head up to the rooftop saltwater swimming pool. Take a di under a glass retractable roof and take the city lights in. When you've worked up an appetite, the Charleston Grill is a well-known gathering spot among the locals who appreciate not only fine dining but equally wonderful live jazz performances.
4. Restoration Hotel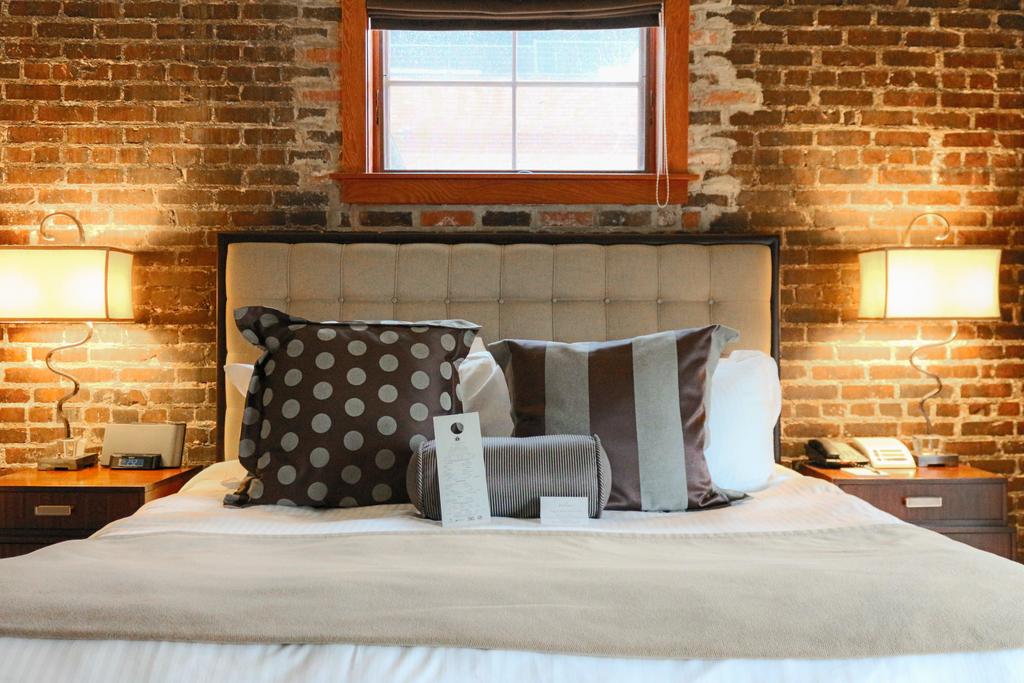 Credit: The Restoration Hotel
It's all in the name. Come and restore your peace and quiet at one of the best hotels in Charleston SC. Located right in the middle of the iconic King Street, Restoration Hotel perfectly meshes historic with the hip. An up and coming scene, there are plenty of places for entertainment at your front door. A few steps out will take you right into a lively shopping scene with everything from treasured antiques to fancy estate jewelry shops.
Inside, thick exposed brick walls lend a homey vibe complemented well by modern furnishings and splashes of color. And while we are big fans of the ambiance, it is the little touches that really set this stay apart from the rest. For those looking to pamper themselves a little, you will appreciate the on-site nail bar and fun touches like a vintage car rental opportunity. If you're so inclined, you will have the opportunity to take a 1966 Ford Mustang Convertible or a cherry red Chevy Camaro out for a spin. Just saying. This hotel really does have it all.
5. The Dewberry Charleston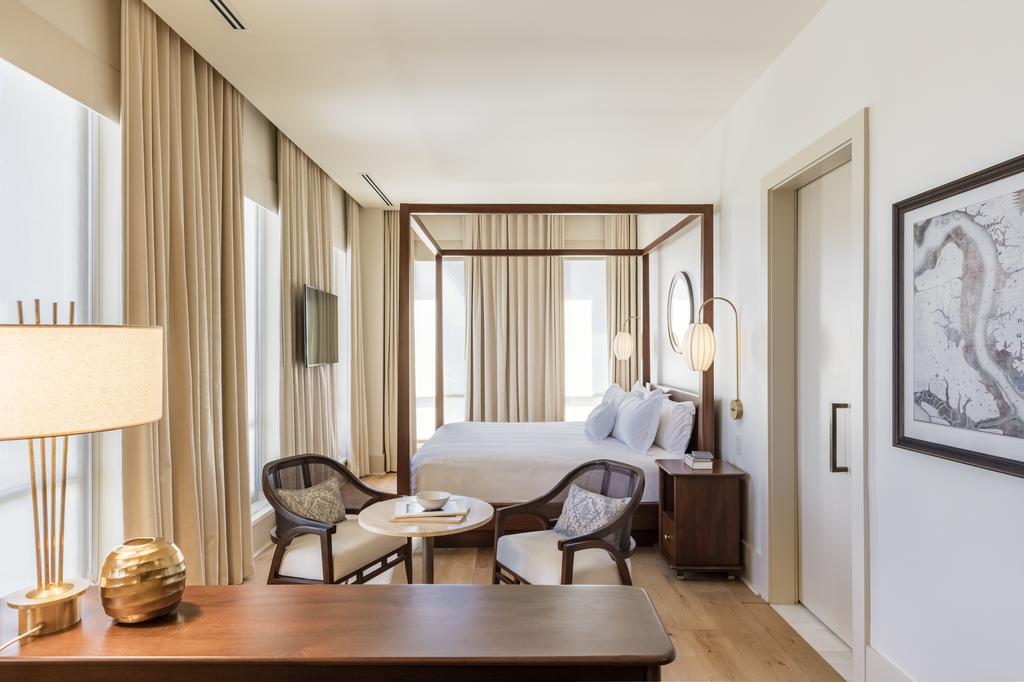 Credit: The Dewberry Charleston
When you're deciding where to stay, The Dewberry Charleston should be a no brainer. Here, old-world charm meets a modern edge in an effortless way. Come and unwind at one of the best hotels in Charleston SC. You'll soon find that this mid-century landmark embodies all that is the quintessential city style, championing the guest experience. Art aficionados will really appreciate all the special touches that have gone into the aesthetic. Decorative hand-crafted metals line the lobby and period furnishings are tastefully placed throughout.
Settle in and take delight in all of the little details that make these 155 guest rooms and suites so special. From the designed Stickley armoires to botanical patterns of lush foliage and blooms, and Irish linen bedding, you'll have a hard time pulling yourself away from your room. Did we mention there are seasonal in-room bars? All guest rooms have free wifi, 24-hour dining services, HDTV with premium channels, a private water closet, signature amenities, a refreshment bar, and more.
6. Zero George Street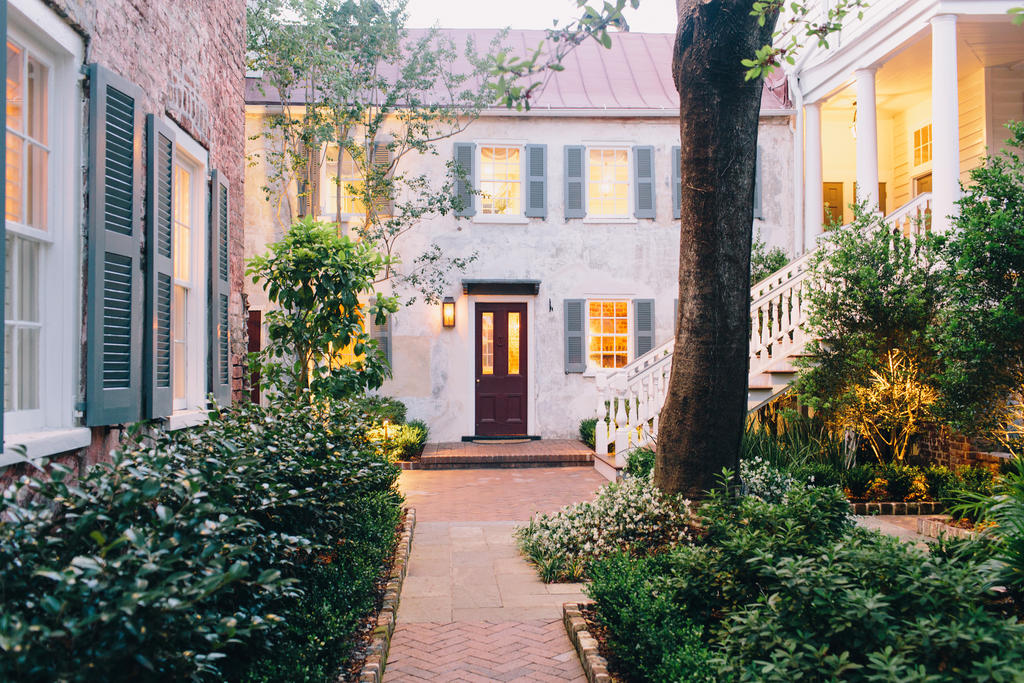 Credit: Zero George Street
Experience all the charm of a classic southern stay. Zero George Street is like staying at your friend's fancy home – except it's better. With only sixteen rooms, accommodations tend to go very quickly. Clean white architecture and a circa 1804 property set this stay apart from the rest of the best hotels in Charleston SC. When it comes time to choose your place to stay, the adorable townhouses and carriage houses offer pleasant options.
Take their complimentary bikes out for a ride around the town; this is one of the most fun ways to explore and get a feel for local life around you. Come evening, head back to enjoy the lovely on-site dining scene. Their wine and cheese board is always a welcome treat. Last but certainly not least, make sure that you do not miss out on the beloved Zero Restaurant + Bar as well as their on-site cooking school. How else are you going to get in on all of the best Lowcountry classic cooking recipes?
7. Wentworth Mansion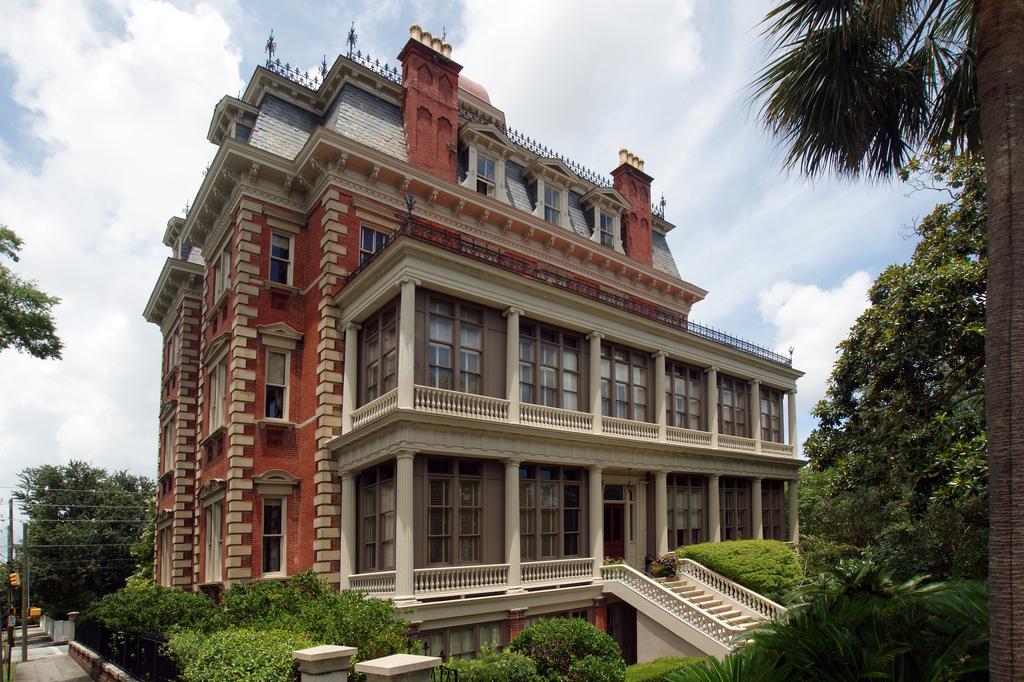 Credit: Wentworth Mansion
Dating back to 1886, this spacious property was originally built for a cotton merchant. Today, it retains many of its original features and is one of the most beautiful buildings in the Historic District. Travelers come from near and far to stay in one of these 21 guest rooms, soak in the luxury spa, and cozy up in front of their original gas fireplaces. If you're lucky enough to snag a room with an outside porch, you will be able to enjoy the neighborhood viewing and scope out destination dining like Circa 1886, wafting delicious smells just a few steps away.
Just like its family legacy, the Wentworth Mansion does an impeccable job of preserving its legacy. The hypnotic charm it posseses ensures that each guest does more than just witness the magic. They're a part of it. Charleston history meets southern hospitality in the most memorable way. It is here that life's little luxuries make all of the difference. Enjoy a full breakfast, wine and hors d'oeuvres, evening wines and turndown service, in-room soft drinks and bottled water, complimentary parking, wifi, 24-hour concierge servcies and more. It's easy to see that the Wentworth Mansion is one of the best hotels in Charleston SC.
8. Harbourview Inn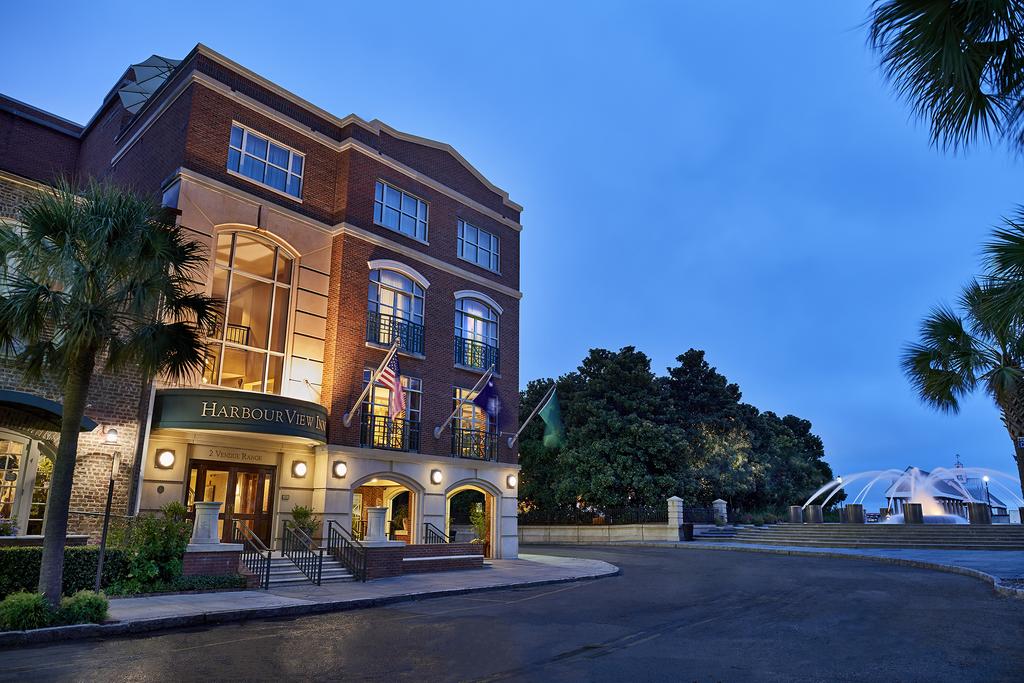 Harbourview Inn
Located in a 1930s-era cotton warehouse, Harbourview Inn is the perfect blend of historic and industrial chic. While the entire property is lovely, the best place to this waterfront location is from the rooftop bar. Just steps away from the comfort of your room, you will find the City Market and Battery Landmark. In true twentieth century southern fashion, the guest rooms are decorated in the light of British West Indies influence. You'll never get bored here. Small touches like a daily wine and cheese hour and complimentary cookies and milk make you feel right at home. And when the sun tucks behind the horizon for the evening, the scene turns to a lively one filled with live music, flowing wine, conversation, and beer tasting. 
Book Your Stay At One of the Best Hotels In San in Charleston SC
We hope you enjoyed reading our article on the best hotels in Charleston SC. As you can see, this city is such a unique place to visit, offering some of the most spectacular historical sites in the country; the scenery will leave you in awe. Whether you're seeking adventure, urban exploration coffee shop hopping, or simply some R&R, this city offers it all and more. Charleston, South Carolina is one of our favorite places to explore both the metropolis feel and get back to good old nature. The best time to visit all depends on what you want to see. Make sure to check out the best restaurants and bars.
The best hotels in Charleston SC are right in the middle of it all, offering close proximity to either downtown or all the cultural attractions. Each one is truly unique and equipped with luxury amenities, sure to satisfy the needs of any traveler. Do you have any favorite hotels in Charleston SC that were not featured on our list? Perhaps, you have some questions or comments for us. If you are interested in learning more about things do in South Carolina, check out our picks for beaches and restaurants. 
Related Article: Top 10 of the Best Things to Do in Charleston SC