Offering miles of white sand, gorgeous resorts, and offshore fun, South Carolina beaches are the perfect place for a little fun under the sun.
When most people picture a beach getaway, they think about Jamaica or the Bahamas. While both are lovely in their own right, there are plenty of beautiful places to visit domestically too. In fact, some South Carolina beaches are prettier in person than their photos off a postcard. 
You don't always have to travel internationally to have a beautiful beach vacation. In  fact, you can save some big bucks by vacationing close to home once and a while. While a lot of beaches in the south can be crowded, we scoped out the most scenic ones that are a little bit more under the radar. Okay, here we go. Let's take a trip to the south for the ultimate R&R getaway. Here are our picks for South Carolina beaches in no particular order. Prepare for jaw-dropping wonder.
Here Are Our Picks for the Most Beautiful South Carolina Beaches
1. Kiawah Island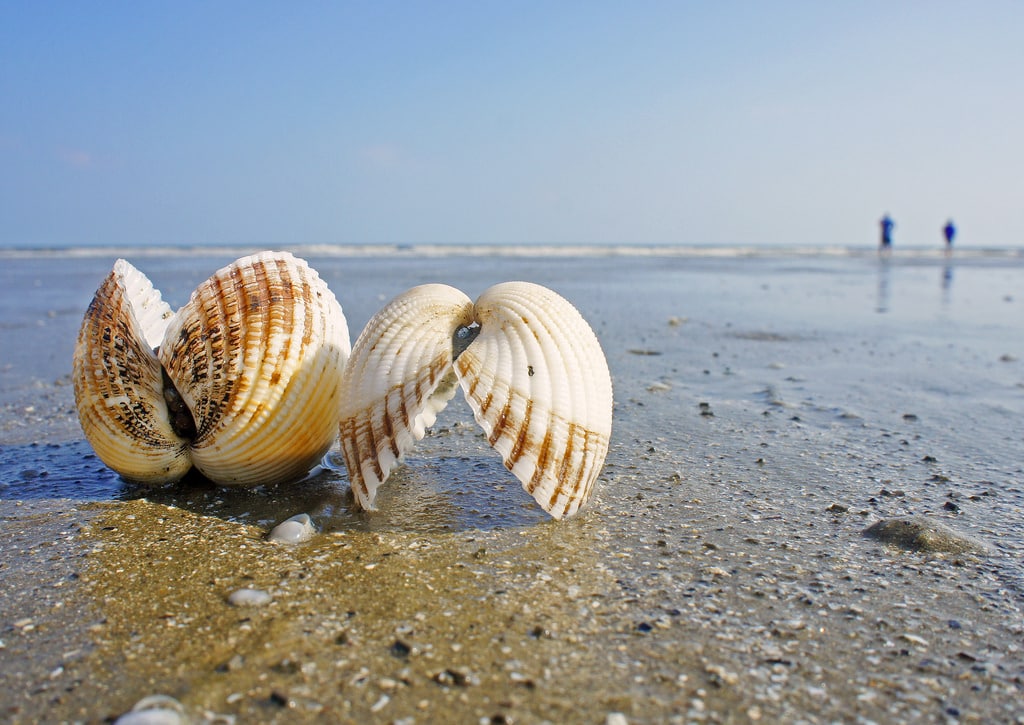 A coastal island off the shores of South Carolina, Kiawah offers ten miles of pristine beaches, ten thousand acres of natural woodlands, and something unique for every traveler who seeks it. Known for its natural beauty, Kiawah Island is a popular tourist destination for solo travelers, families, and couples alike. Among the main attractions in the area are maritime forests, sprawling sand dunes, and carefully preserved marshes.
We highly recommend booking a stay at the Kiawah Island Golf Resort. Here, you'll enjoy stunning views of the Atlantic Ocean while playing on one of the area's premier golf courses. Four other golf courses are located on the island and there are multiple hotels and place to stay throughout the town.
2. Isle of Palms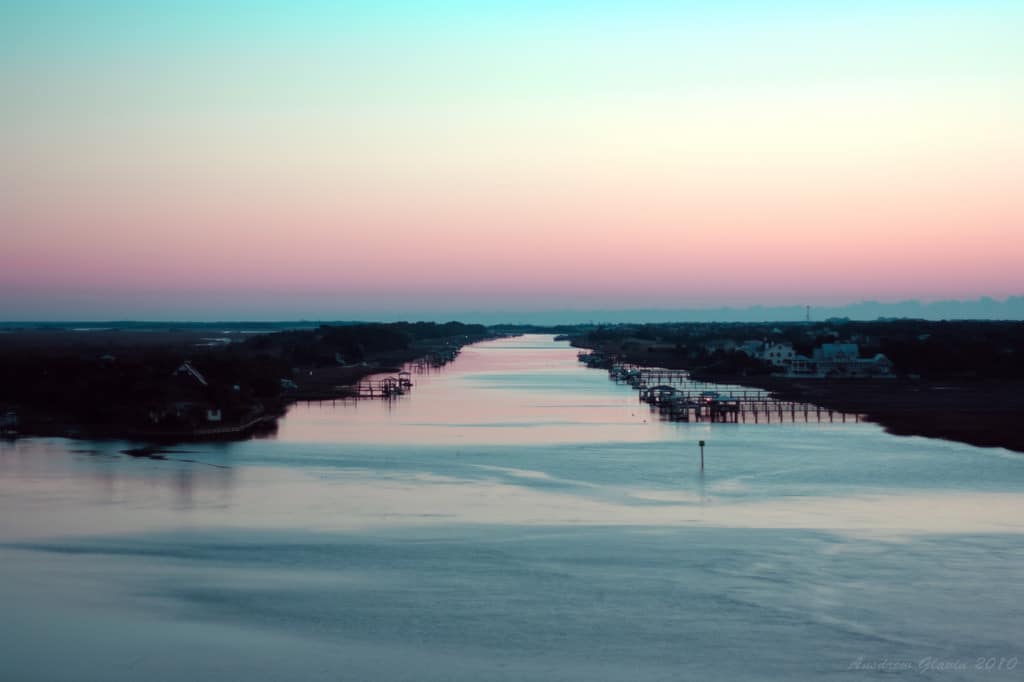 Myrtle Beach has become far too crowded and touristy. Let's seek something where the beaches are a little cleaner and more under the radar. The Isle of Palms is a secluded paradise just outside the bustling city of Charleston. We absolutely love Front Beach.
This pretty little stretch of sand is open to the public for sunbathing and the water is absolutely perfect for taking a dip. Want to know the best part? If you look closely, you'll find nesting turtles laying their eggs in the reeds and baby turtles making their way out to the foamy waves.
At the family-friendly Wild Dunes Resort, you'll find idyllic private beach access over at the island's northern tip. Clean beaches, water sports, and plenty of activities abound for the adventurous traveler. You can even play a round of golf or game of tennis if you'd like. It's all right at your fingertips.
3. Folly Beach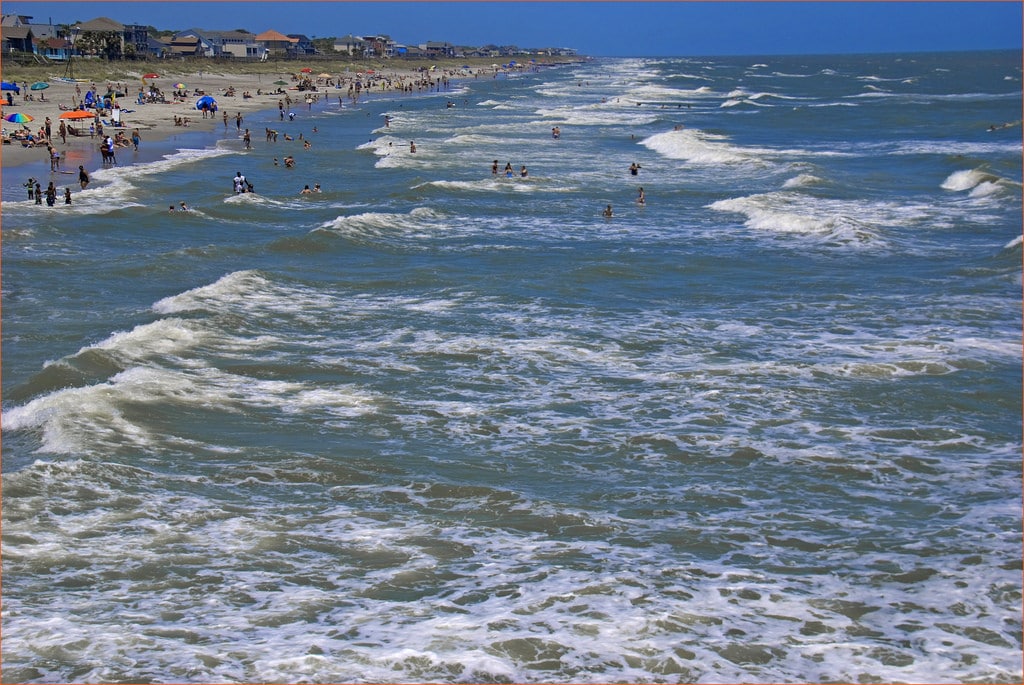 Affectionately deemed the Edge of America by the locals, Folly Beach offers up a charming small-town surf vibe. Come and enjoy yourself on an uncrowded stretch of sand just fifteen minutes outside of Charleston.
Bring your rod and some bait and go fishing on the 1,045 foot-pier jutting out over the Atlantic. Or, you can opt to just rent a board and enjoy the waves. There are plenty of opportunities for surfing lessons nearby. After shredding the waves, treat yourself to a hearty meal over at Folly Beach Crab Shack.
4. Hilton Head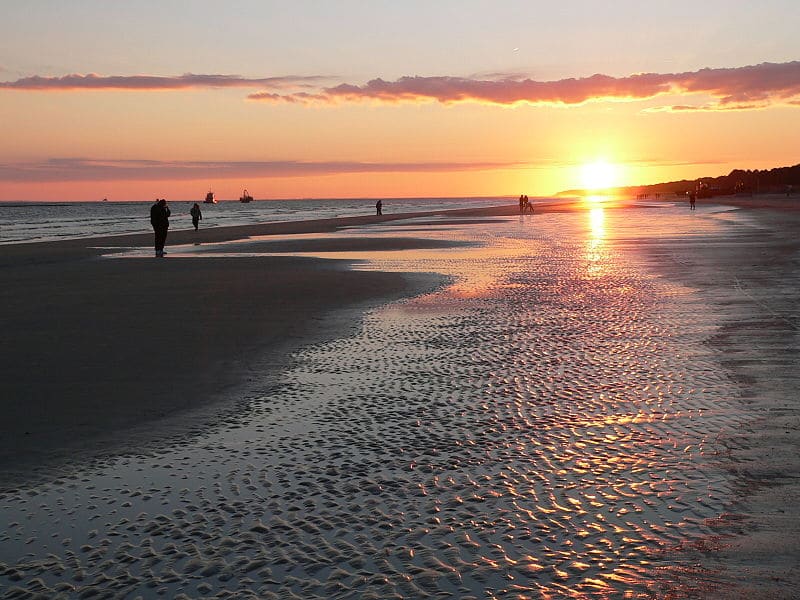 Have you heard about Hilton Head? It's one of the largest islands off the coast of South Carolina. Travelers love it. It's perfect for families and individuals looking to enjoy a large resort space with plenty of activities to enjoy. The island is divided into several areas, each offering an array of hotels, restaurants, and guest services. In addition, there are twelve miles of beautiful beaches, countless biking trails, over thirty different golf courses, and more than 300 tennis courts to play on.
5. Huntington Beach State Park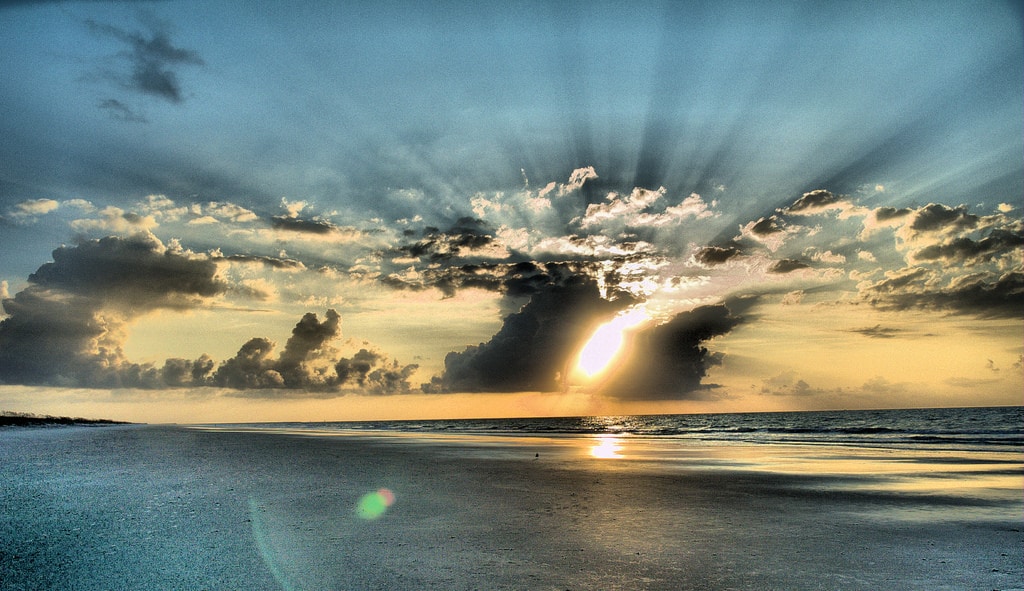 Of all the South Carolina Beaches, Huntington State Park is at the top of our list. It's never too crowded, offering an ideal getaway for friends and families. Dive right into the beach lifestyle with activities including swimming, boating, hiking, and wildlife spotting. Amenities abound. The park is also equipped with wifi access, restrooms, picnic spots, and a beachside gift shop.
If you want to go camping, there are plenty of designated spots for you to do so. Since it's pet-friendly, feel free to bring Fido. Huntington Beach State Park is open from 6 AM to 6 PM daily year-round. Children under the age of five receive free admission.
6. Edisto Beach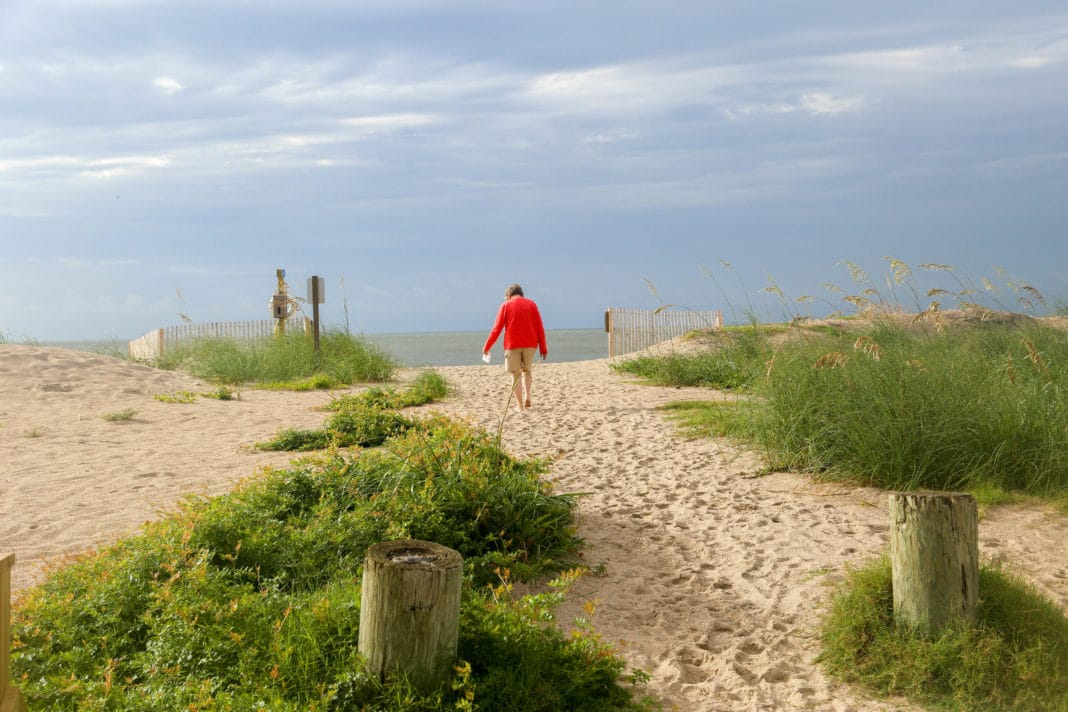 Credit: Flickr / David Thompson
This is one of the far and few between uncommercialized South Carolina Beaches. Edisto Beach offers the perfect, tranquil escape for individuals, couples, and families alike. Along the coastline, you'll find plenty of cute and cozy vacation rentals, classy restaurants, and fun attractions. Edisto Beach also offers plenty of opportunities for golf, camping, cycling, and fishing. Visitors can tour the coastline from a boat and finish off the day with a long walk down the pier for sunset.
7. Murrells Inlet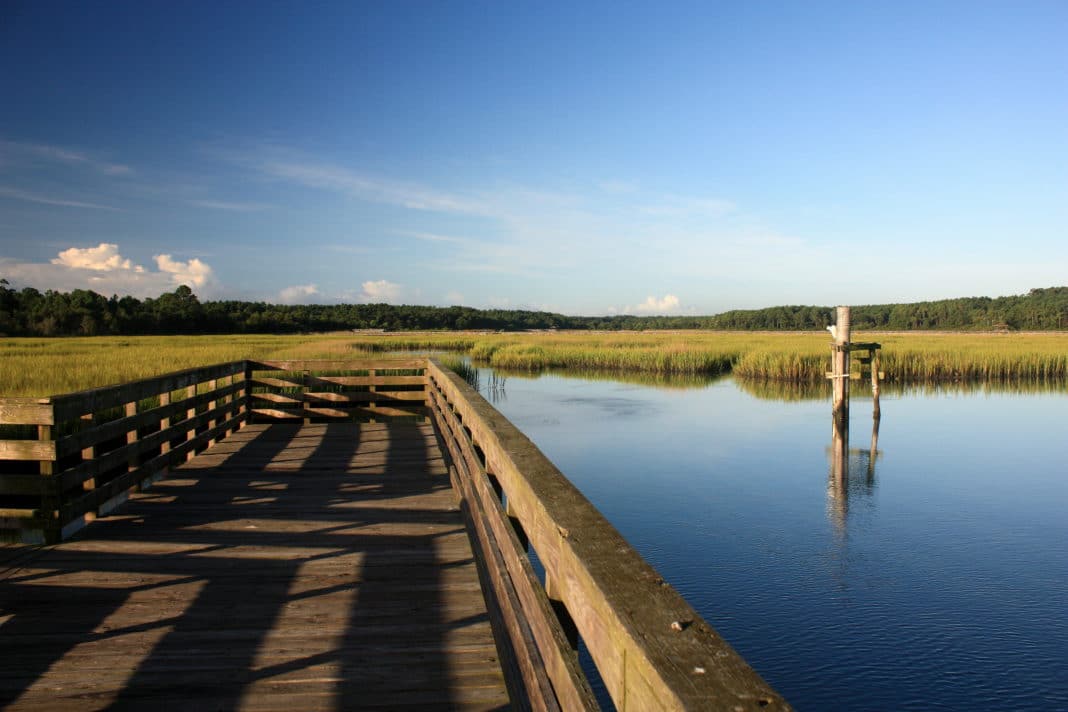 Want to enjoy a little history with your scenery. Murrells Inlet is a cute historic fishing town located just ten miles from Myrtle Beach. Adored by art-seekers and outdoor enthusiasts alike, this inlet is drawing in travelers from around the east coast. Travelers will be glad to know there are plenty of hotels to choose from in the area as well as exciting restaurants and shops. Murrells Inlet hosts a variety of fun events throughout the year. Be sure to check the upcoming event schedule on their website.
8. SC Beaches: Seabrook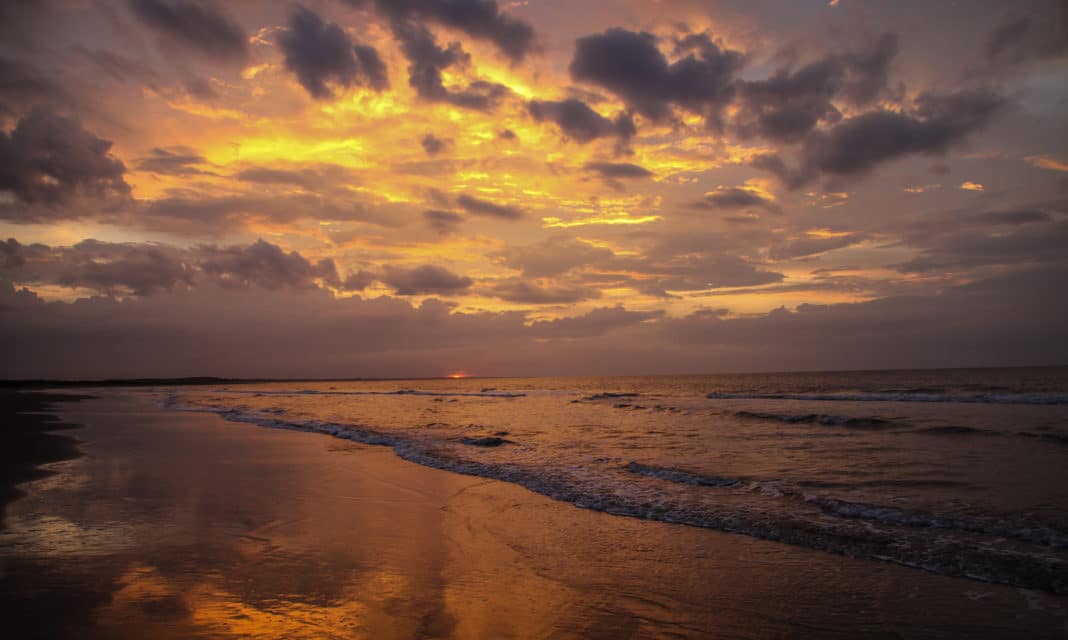 Come and enjoy 4 miles of white sand of South Carolina Beaches. Seabrook is where it's at. The island is divided into two main parts: Pelican Beach and North Beach. While most people head to Pelican Beach for the spectacular sunsets, North Beach should not be overlooked. The sand dunes there are absolutely stunning. Rent a board in the city and come try out sand boarding.
Other attractions you can find in Seabrook include a championship-style tennis court, large equestrian center, and two sprawling golf courses. Despite being a short distance away from the hustle and bustle of Charleston, Seabrook has managed to retain its charm.
9. Surfside Beach
If you haven't been to Surfside Beach, you're missing out. It's definitely one of the best South Carolina beaches. Celebrated as a top family vacation spot, you can access Surfside from thirty-six different points around the city. There is a rental area where travelers can pick up umbrellas and chairs for a minimal fee.
Guests can't say enough about all the opportunities for watersports, fishing, and more. If you're looking for a place to stay, there's no shortage of hotels, resorts, and vacation rentals surrounding the sand. Entertainment options abound in the town of Surfside Beach, the most walkable town on the Grand Strand.
In 2016, the Town Council issued a resolution declaring Surfside Beach an Autism Friendly Travel Destination–the first anywhere. In partnership with Champion Autism Network, town staff, first responders, the hotels, several restaurants and Wild, Water & Wheels water park have undergone autism awareness seminars to support families with autism.
10. Pawley's Island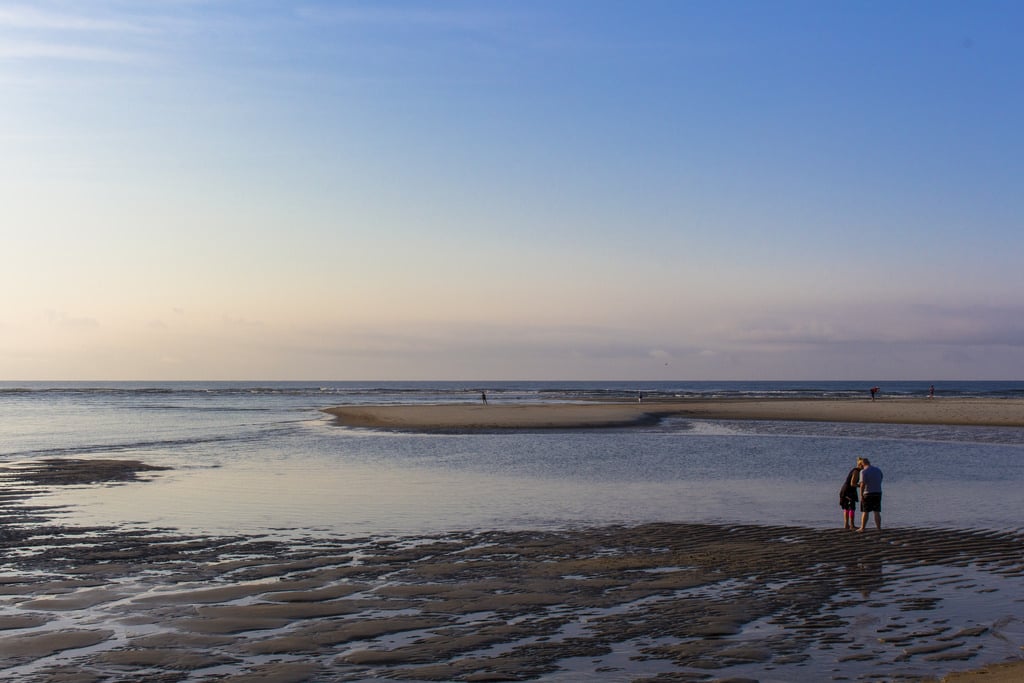 Pawley's Island is a town in South Carolina, on the barrier island of its namesake. It's known for its beaches and sand dunes. Several of the houses in the Pawleys Island Historic District date to the 18th century. North of town, Brookgreen Gardens has a zoo, sculptures and gardens with native plants. Nearby, Huntington Beach State Park is home to Atalaya, a Moorish-style mansion, plus beaches and wetlands.
11. North Myrtle Beach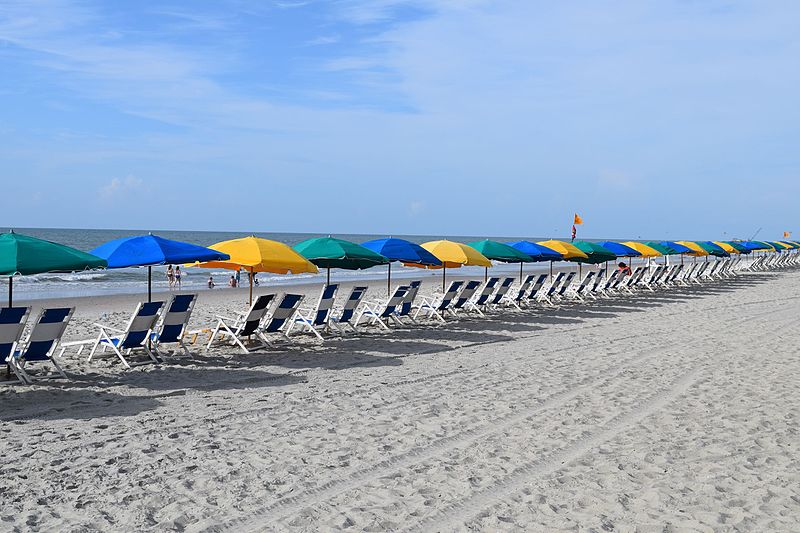 Often confused with Myrtle Beach, North Myrtle offers a much more relaxed escape miles away from the hectic crowds. Here, you're much more likely to get a strip of sand to yourself, without someone else throwing down their towel and a bucket of plastic sand toys right next to you. Here, you'll find nine miles of soft white powder sand and gentle waters safe for swimming. Surfers tend to gravitate towards Cherry Grove Oceanfront Park.
12. Sullivan's Island
Sullivan's Island is one of the top South Carolina Beaches. An outdoor enthusiast's paradise, it offers a laid-back atmosphere and surprisingly little urban development. The nearby town is a mecca for families visiting from the east coast. This little barrier island has a solid reputation for being one of the best family vacation spots in the state. Whether you're looking to take a weekend trip or week-long getaway, this is the perfect place to catch up on your much-needed R&R. 
13. Grand Strand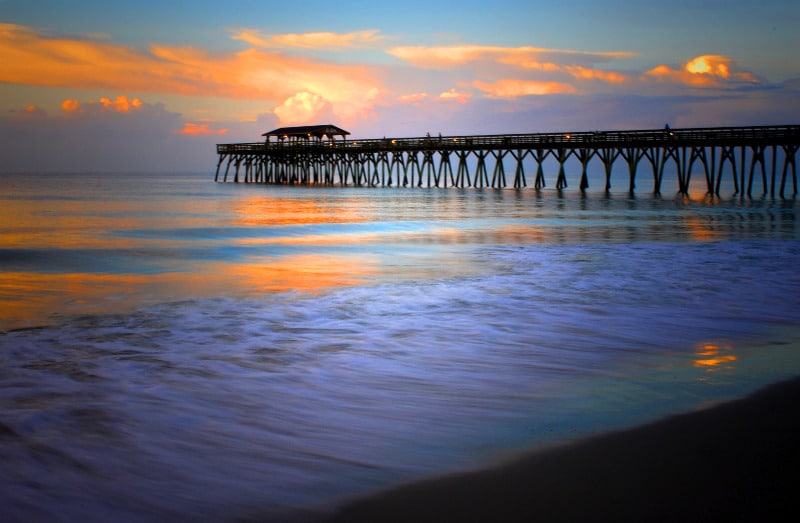 The Grand Strand is a long strand of beaches extending from Little River to Georgetown . Here, you'll find more than 60 miles of land, beginning around the Little River and ending at Winyah Bay. 
This area has become a big tourist draw along the southeastern coast. While the primary draw is definitely Myrtle Beach, it attracts a combined ten million visitors each season. It is home to numerous hotels, golf resorts, and recreational centers, making it popular with families and college students during the summers and winters.
Book Your Trip to Enjoy the Best South Carolina Beaches
We hope you enjoyed reading through our list of the best South Carolina beaches. While it's largely overlooked in terms of vacation destinations, this beautiful state has so much to offer. From lounging on the sand, participating in water sports, staying at a high-end resort, or playing tennis on a championship-style court, the options are endless.
Questions and Comments
Do you have any questions or comments for us? Perhaps you've been to South Carolina before and have some favorite beaches that didn't make it on our list. Whatever's on your mind, we would love to hear it. Feel free to leave us a message below in the comment section. We will be sure to get back with you soon.
Related Article: ​The Top 8 Best Beaches In North Carolina