Satisfy your cravings at the best restaurants in Richmond, Virginia.
Richmond, the capital of Virginia, contains some of the top restaurants in the U.S. In this city, tourists can find a huge variety of places to enjoy a bite to eat. From comforting Southern fare to modern European cuisine, every traveler will find something to like in Richmond. When you visit Richmond, you might not know where to start your foodie adventure. That's why we've curated a list of the ten best restaurants in Richmond to help you plan an amazing trip. Check out our article below to find out more about the top restaurants in Virginia's capital.
1. Lehja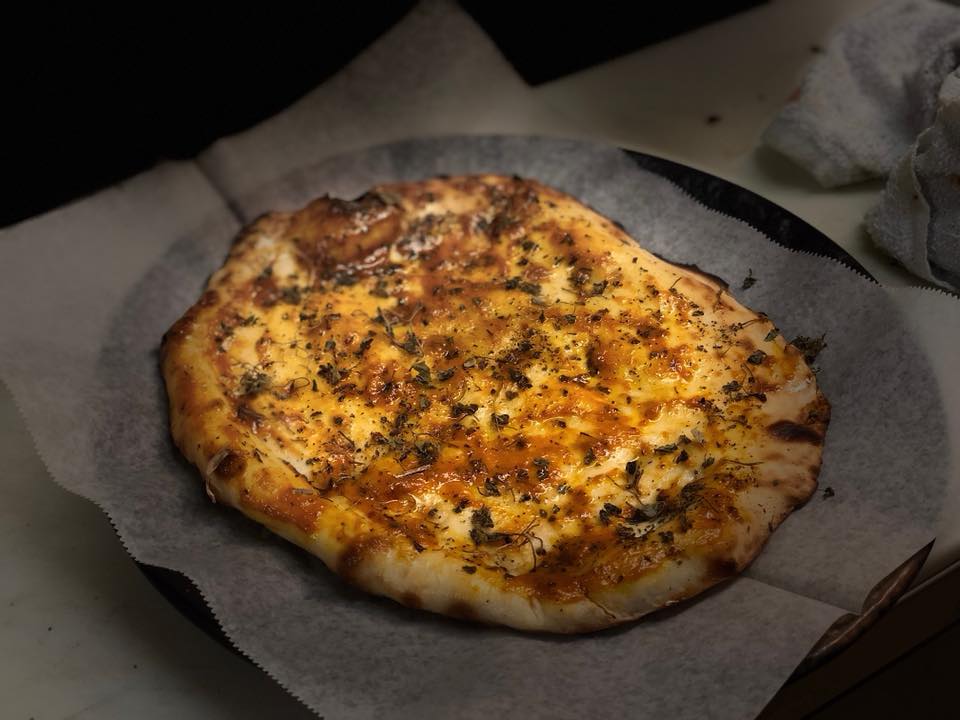 Credit: Lehja / Facebook
If you've never tried delicious Indian food before, allow Lehja to provide your first experience eating this tasty cuisine. At Lehja, travelers may enjoy various Indian dishes that provide a modern take on traditional fare. The space also maintains a stylish and exciting atmosphere, with colorful lights remaining fixtures in the restaurant. You'll never want to leave this restaurant once you step inside.
On the menu at Lehja, travelers can choose from many main courses, appetizers, and sides. Start your meal with a first course of Coconut Curry Scallops, Fire Cracker Chicken Tikka, or soup of the day. Afterward, enjoy a plate of Seabass Ambotik, which includes Chilean Seabass, ginger, asparagus, and a green mango sauce. Vegetarians will also have a lot of options, such as Amritsari Cholle, a chickpea and tomato-ginger dish. If you enjoy eating lamb, the restaurant has many dishes that include the meat, like the Tandoori Lamb Chops. Traveling foodies should make sure to visit Lehja, one of the best restaurants in Richmond.
2. Maple & Pine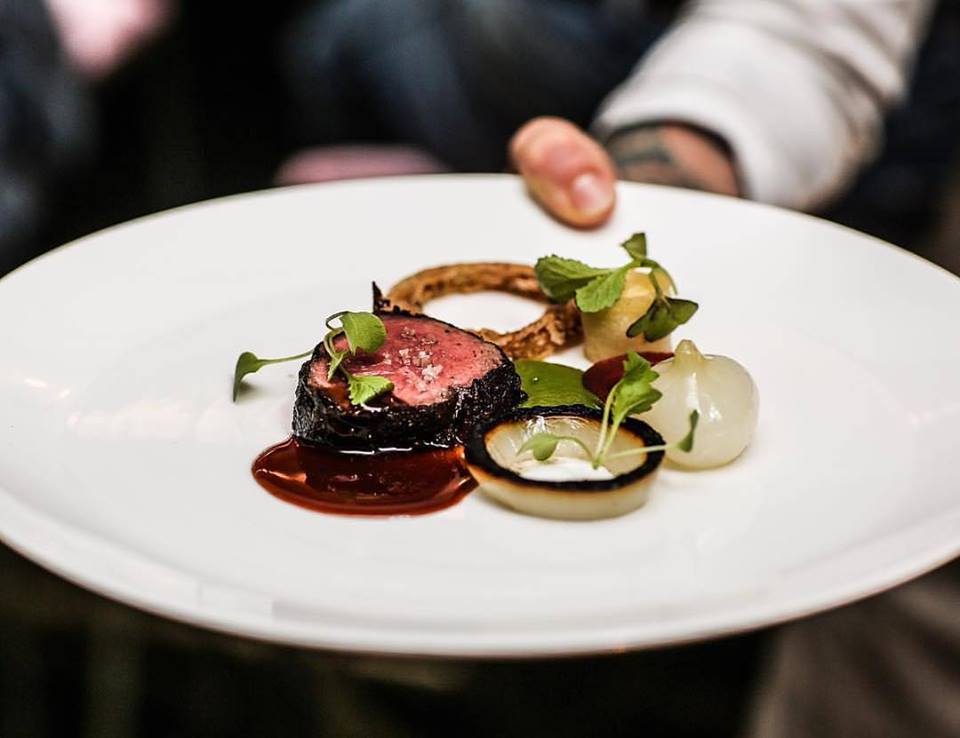 Credit: Maple & Pine / Facebook
Maple & Pine utilizes local ingredients and flavors to produce dishes with a gourmet flare. This location, one of the best restaurants in Richmond, serves tasty American cuisine. You'll find this fine-dining option at the Quirk Hotel in downtown Richmond. The talented chefs at Maple & Pine emphasize innovation, ensuring that their dishes remain creative and delicious. Every meal tastes interesting and unlike anything you've ever had before at this dining spot.
This restaurant's menu choices include delectable dishes like Seared Duck Breast with Ginger Polenta and Rhubarb and Miso-Glazed Pork Loin. If you decide to come for lunch, you can have a Virginia Ham and Gruyere Cheese Sandwich, or Portabella Burger. Travelers should note that this menu can change daily or weekly, depending on the available seasonal produce. When tourists come to Maple & Pine, they'll also get to enjoy their meals amidst an elegant environment. The high ceilings and bright, light décor of the restaurant provide an airy and chic ambiance.
3. Spoonbread Bistro
Credit: Spoonbread Bistro / Facebook
Spoonbread Bistro represents one of the best restaurants in Richmond, and for good reason. This dining spot serves Southern cuisine with hints of French influences. You won't find another restaurant that serves food in the same way as Spoonbread Bistro. Wooden features and plush furniture produce an elegant setting to enjoy plates of delicious food. The atmosphere remains warm and inviting once you step inside this popular restaurant in downtown Richmond.
Travelers may order items like Black Molasses Roasted Duck Breast or Bronzed Sea Bass as main course dinner meals. If you want something small to share, try a few plates of short ribs, seared sea scallops, or scampi shrimp. The Frogmore Stew has a hearty mix of mussels, shrimp, and smoked sausage. Any visitors who come for brunch can enjoy sweeter fare, like a Dutch Baby Crepe with apple and salted caramel.
4. Saison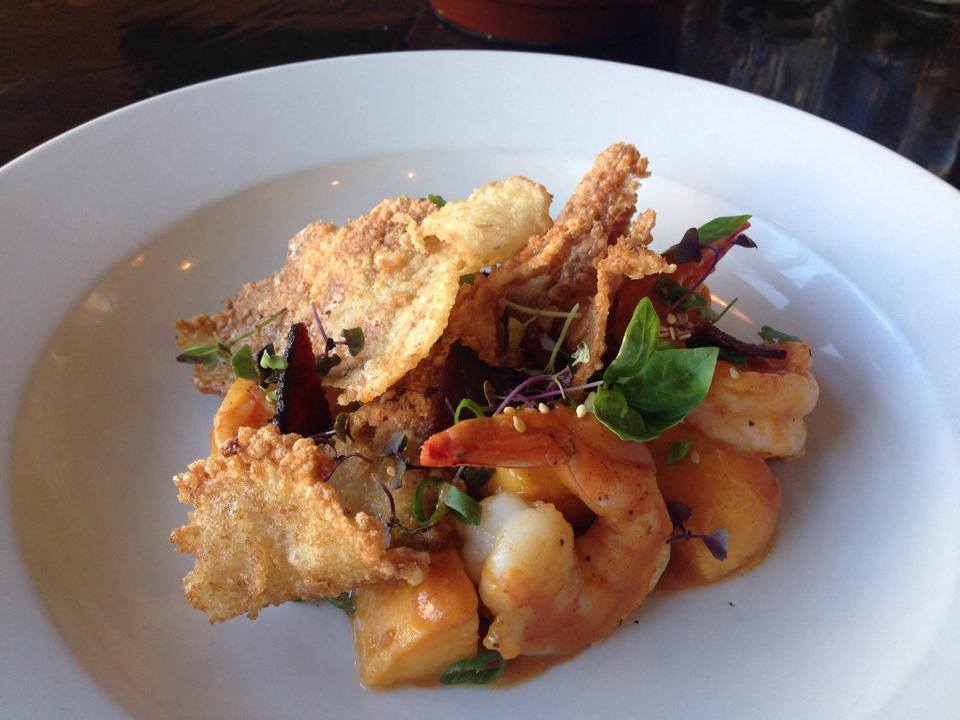 Credit: Saison / Facebook
At Saison, travelers will enjoy plates of New American cuisine while appreciating a lively atmosphere. The creators of Saison crafted their dishes utilizing a combination of traditional Southern recipes with new and modern influences. You'll find a tantalizing array of flavors while enjoying a meal here, so don't miss out on visiting this spot. As one of the best restaurants in Richmond, eating at Saison should be a priority when visiting the city.
Available to try on Saison's menu include items like chicken wings with smoke jalapeño and pineapple rub or poached halibut. Larger dishes will satisfy your hunger, with meals like fried chicken and marbled potatoes, or the Saison burger and fries. Though it changes by season, the cocktail menu at Saison also has many unique drink options. If you visit during the summer, you'll get to try a refreshing Teetotaler with watermelon shrub, lime, mint, and cucumber. Sweeter drinks include the Inca Roads, which uses gin and pineapple, or the Paloma, a combination of grapefruit and tequila.
5. Rappahannock Restaurant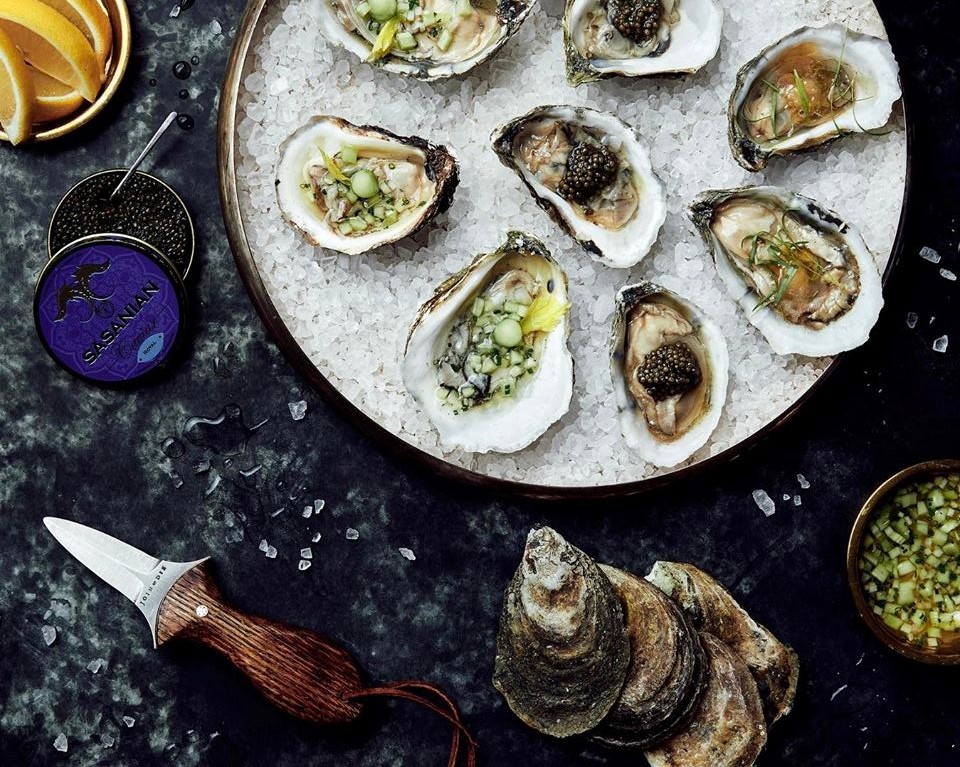 Credit: Rappahannock Restaurant / Facebook
Fresh foods remain integral to the dishes served at Rappahannock Restaurant in Richmond, Virginia. As one of the best restaurants in Richmond, this dining location only offers customers top-notch quality meals. The farm-to-table cuisine utilizes local and regional produce as well as seafood, so you'll get real Virginian food while here. A large raw bar even serves the oysters from the restaurant's very own oyster farms.
Travelers who come to Rappahannock Restaurant can enjoy extremely fresh seafood, like oysters, clams, and caviar at the raw bar. Additional items to eat include plates of wood-grilled octopus, ceviche, and Yellowfin tuna tartare. If you're not a big seafood fan, you might want to skip this location. However, you could still order dishes like the House-Made fettuccine from the menu here, as it doesn't include seafood. The Harmony Hill Farm Chicken dish also utilizes poultry, as well as grilled chicories, polenta cake, and blood orange.
6. L'Opossum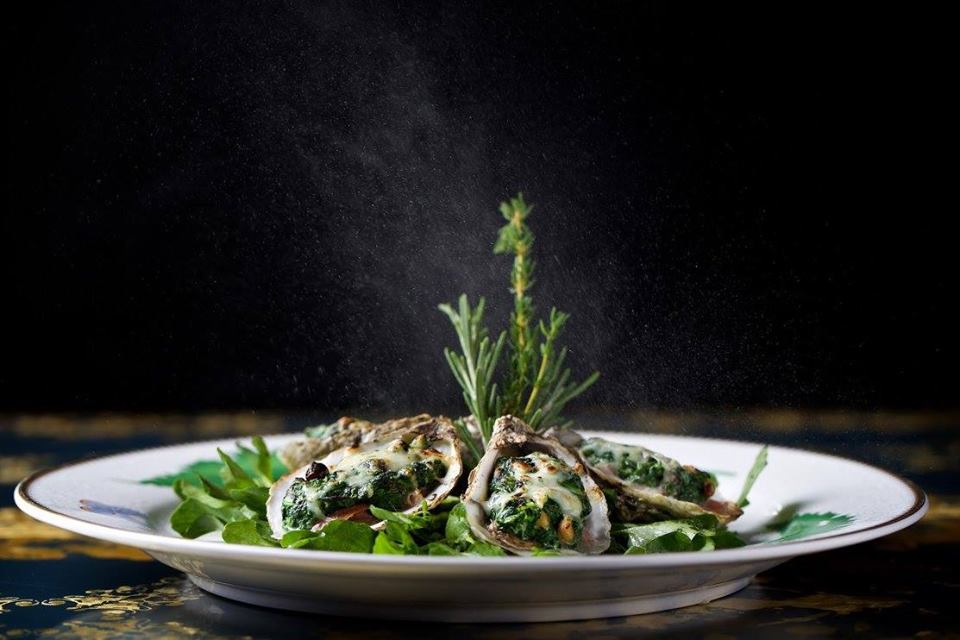 Credit: L'Opossum / Facebook
At L'Opossum, customers can eat fun, exciting meals that have been inspired by French cuisine. This spot, one of the best restaurants in Richmond, should be a must-visit site during your travels. Here, guests can enjoy bites of rich dishes that hint towards their European inspiration. Escargot with a ham biscuit, French onion dip with pecan-currant rye bread, and crab cakes include just some dishes offered. If you're a vegan, you can also find dishes catered to your dietary needs on the menu. The Portabello "Big Mac" contains mushrooms, shallot fondue, roast beets, butternut, kale, and cannellini velvet.
Other items on the menu at L'Opossum include unique and tantalizing desserts that will satisfy any sweet tooth. Try the lavender-limoncello crème brûlée, a floral and citrus take on a classic dessert. Or, consider the Swashbuckling Bundt Pirate, a bundt cake drenched in hot buttered rum and topped with grilled pineapple ambrosia.
7. Dinamo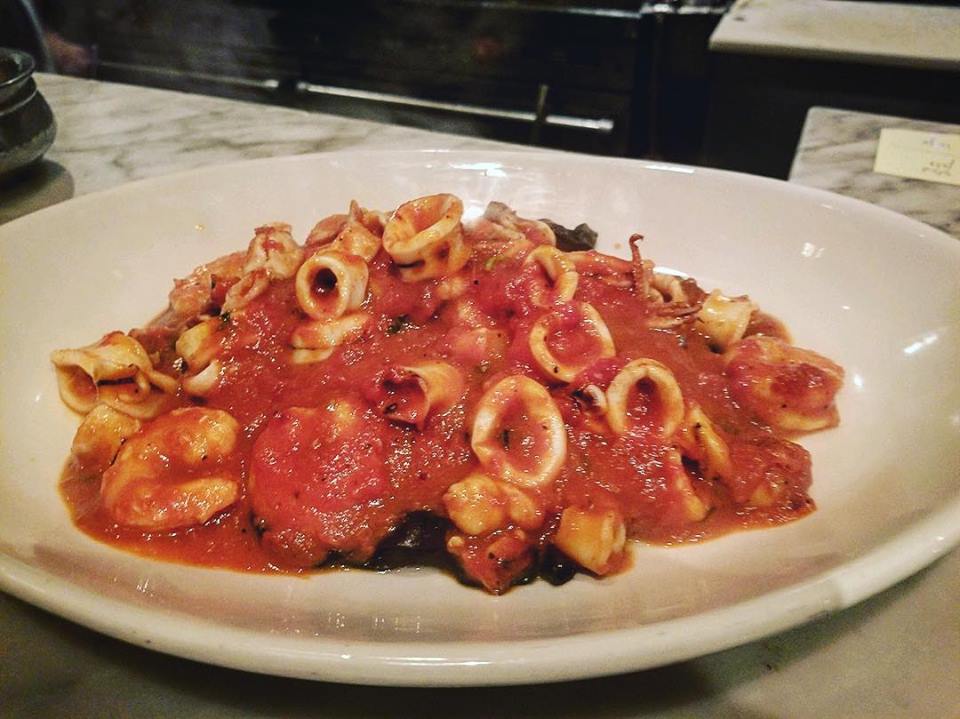 Credit: Dinamo / Facebook
Searching for idyllic places to enjoy Italian food? Dinamo, one of the best restaurants in Richmond, has a cozy atmosphere that feels intimate and welcoming. While you enjoy tasty plates of Italian cuisine, you'll get to appreciate the small, quaint size of the restaurant. The lunch and dinner menus offer traditional Italian meals that taste like a piece of Italy while you're in Virginia. Head to this dining spot, and you'll love what you order to eat.
On Dinamo's lunch menu, travelers can choose from comforting soups, like fish soup and gazpacho, or crostini with chopped liver. Other yummy options include clams with arugula, white pizza, broccoletti and provolone sausage, and seafood salad. For dinner, customers may order more or less the same dishes, but in larger portions.
8. Metzger Bar & Butchery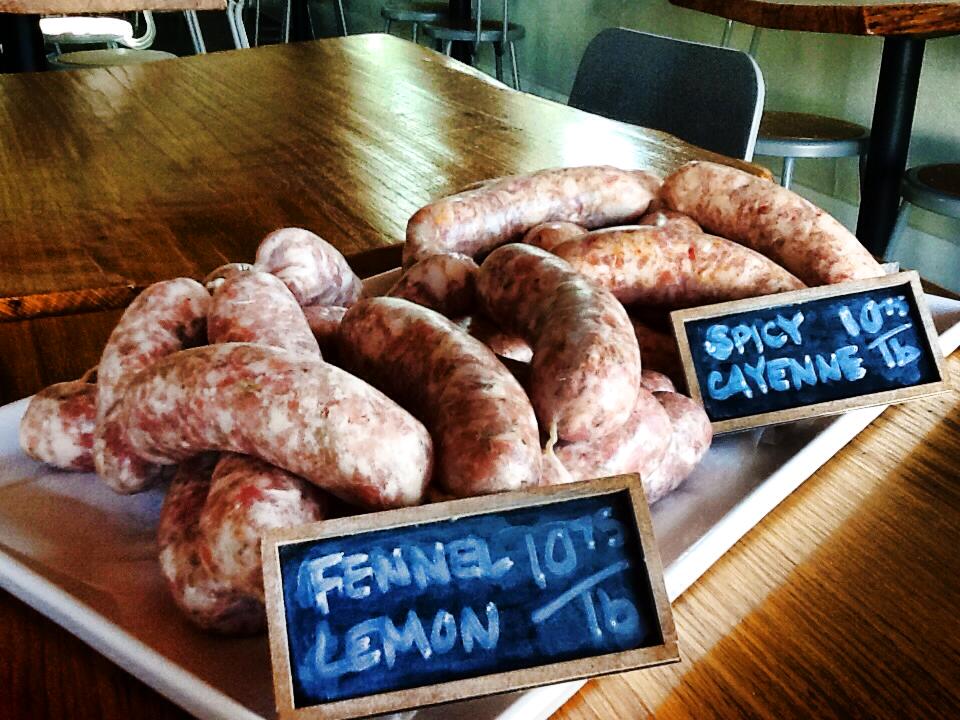 Credit: Metzger Bar & Butchery / Facebook
This intimate restaurant offers travelers with dishes inspired by German cuisine. Metzger Bar & Butchery emphasizes rustic and seasonal cuisine, serving only the freshest dishes to customers. As one of the best restaurants in Richmond, this dining spot will satisfy your cravings for delicious food while visiting. Depending on the season, the restaurant offers such delectable dishes as Cantaloupe Soup, Grilled Shrimp, and Octopus with Purple Potato. After a tasty meal, try a sweet treat, like the Dark Chocolate Torte.
Travelers who like to drink wine may also appreciate Metzger Bar & Butchery. The restaurant serves tasty wines by the glass, such as Rieslings, Pinot Noir from Austria, and other types of wine. With its German-inspired menu, Metzger also serves German beers, like the Reissdorf Kölsch and Schneider Weisse Unser Aventinus. If you stop by for Sunday brunch, you could even order a Bloody Mary or Mimosa.
9. Sabai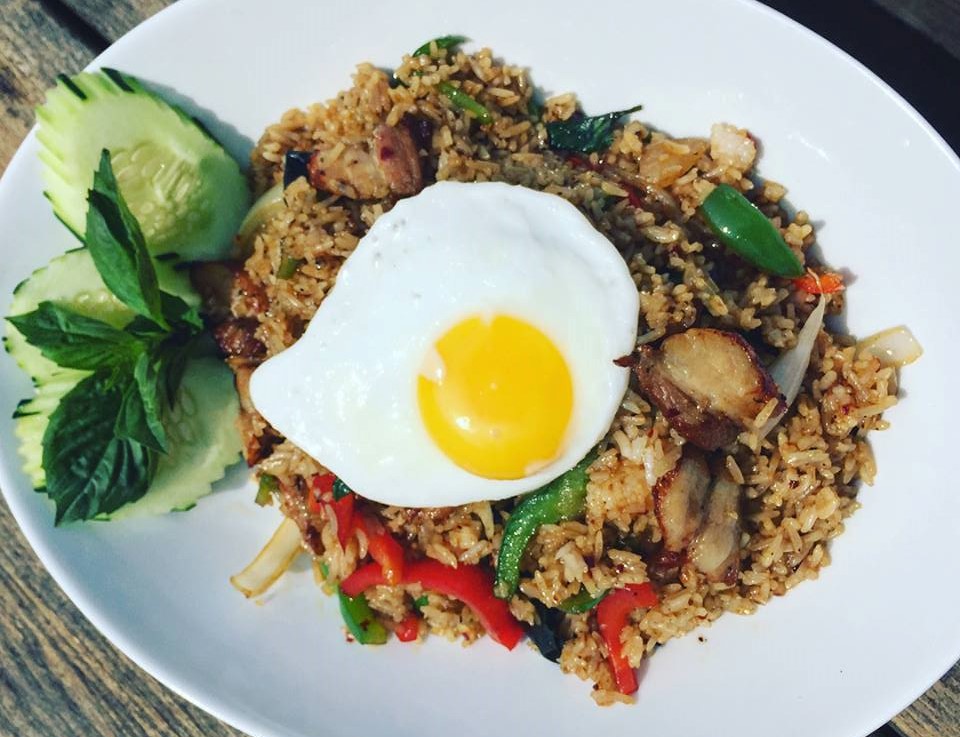 Credit: Sabai / Facebook
Stepping inside Sabai feels like you've decided to take a tropical getaway in the middle of downtown Richmond. At this location, travelers will get to enjoy Thai food surrounded by lively décor and a vibrant atmosphere. This restaurant claims to serve authentic Thai food inspired by the streets of Bangkok. Dishes crafted at Sabai include tasty meals like Koa Mun Gai, ginger-poached chicken with ginger sauce, egg, and rice. Pad Thai, made of stir-fried rice noodles with egg, bean sprouts, peanuts, and more, also remains a top-notch choice. Try the various curry dishes if you enjoy eating spicy food.
Beyond the tasty dishes, this restaurant maintains a reputation for having some of the best cocktails in Richmond. If you like exploring the top bars in the U.S., head to this restaurant. The experimental beverages taste invigorating and unlike any other drinks. As one of the best restaurants in Richmond, Sabai represents a must-visit location.
10. Buz and Ned's Real Barbecue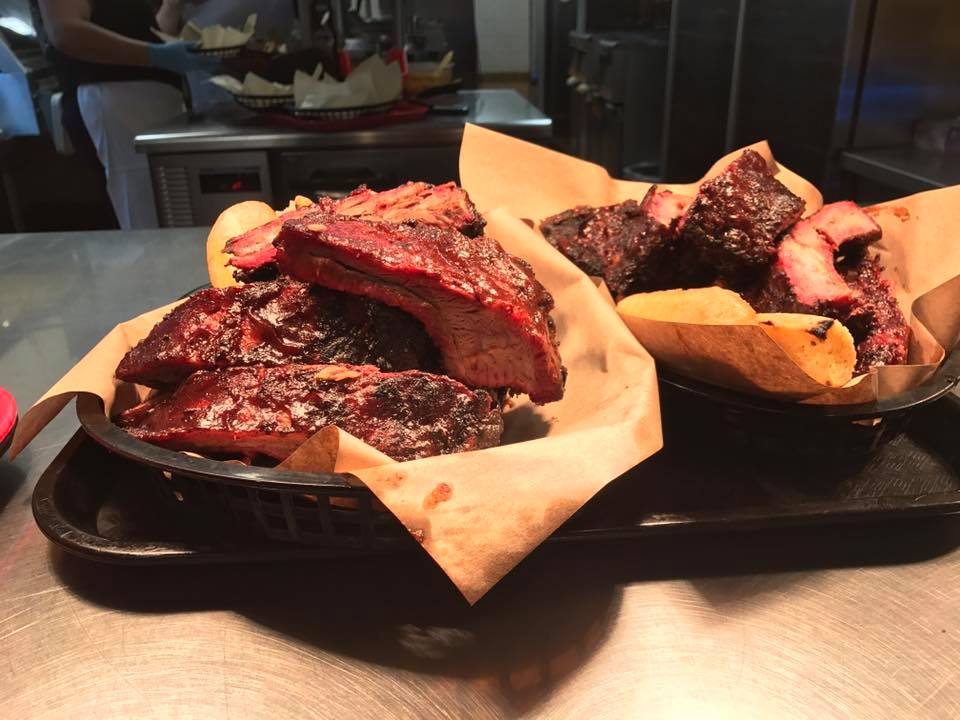 Credit: Buz and Ned's / Facebook
Travelers hoping to try some authentic Southern barbecue should head to Buz and Ned's. This spot, one of the best restaurants in Richmond, remains popular amongst both visitors and residents. Since 1992, Buz and Ned have been serving delicious, true barbecue dishes to its customers. Dedication to perfecting their cooking techniques, while utilizing a 150-year-old recipe, have made the dishes here excellent. Fans of barbecue will find their new favorite spot after enjoying a meal here.
At Buz and Ned's Real Barbecue, travelers can share tasty appetizers like Cajun Fried Pickles, Hushpuppies, and Beer-Battered Onion Rings. Order a larger meal after snacking, with the Complete Meal option remaining ideal for big eaters. Options such as Pulled BBQ Chicken, Jumbo Beef Ribs, and Fried Panko Shrimp come with two classic sides. Side dishes taste just as delicious as main fare, including the coleslaw, baked beans, and cuke and onion salad. Be sure to sip on a refreshing glass of fresh-squeezed lemonade while you enjoy your meal.
Grab a bite to eat at some of the best restaurants in Richmond.
Whenever you visit a new destination, trying out the area's top restaurants remains a must. Every city has their own unique dining spots and bars to discover during your explorations. In Richmond, travelers may get to appreciate a vast array of restaurants and differing types of cuisines. Whether you want to try traditional Southern cooking, or appreciate modern takes on American classics, Richmond has something for you. Many cultures remain mixed in Richmond as well, making for all kinds of non-American cuisine options, like Indian and Italian. No matter what you like to eat, you'll find an amazing restaurant to visit in Richmond. We hope our list of the best restaurants in Richmond has helped inspire your foodie tour of the city.
Related Article: ​​10 Best Restaurants in Georgetown, Washington, DC​​​